Auckland vs Sydney: Which city is better?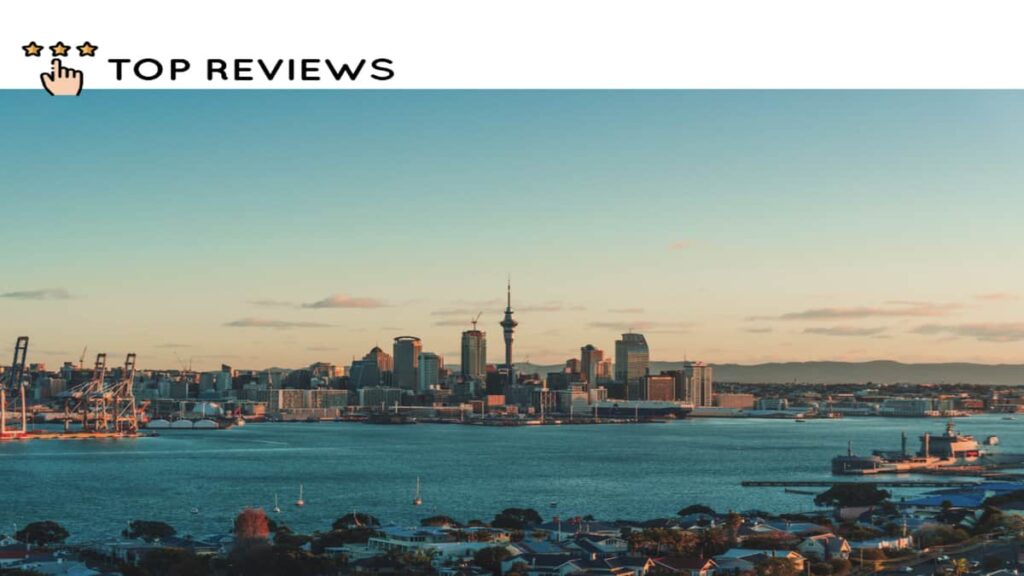 Trying to figure out if Auckland or Sydney is better? Auckland and Sydney both boast great cultural vibes and a variety of job opportunities, so it can be hard to choose between them.
The ideal city for you will vary based on your personal preferences. Auckland is a wonderful option if you're seeking a charming city with a laid-back atmosphere.
On the other hand, Sydney is an excellent choice if you want to live in a lively arts community near top-notch beaches.
Want to know more? Let's dive into a comparison of real estate prices, diversity and demographics, career opportunities, and more.
Cost of Living in Auckland vs. Sydney
The median monthly living cost for people who live in Auckland is 1274.08 NZD versus Sydney, which is 1277 AUD.
So this means the monthly cost of living in Auckland is 6.27% cheaper than it is in Sydney.
How did we decide on this? For a detailed comparison of what it costs to live in Auckland and Sydney, check out the table below, which was created using data from LivingCost.org.
Expenses
Auckland Cost
Sydney Cost
Housing (Average Rent per Month)
1-bedroom apartment (downtown)
1,920 NZD
2,266.20 AUD
1-bedroom apartment (outside the city center)
1,596.34 NZD
1,745.75 AUD
3-bedroom apartment (downtown)
3,419.25 NZD
4,603.69 AUD
3-bedroom apartment (outside the city center)
2,817.26NZD
3,063.75 AUD
Utilities (Average Monthly Bill)
Utility bill for one person
162.48 NZD
137.36 AUD
Utility bill for a family
248.72 NZD
214.22 AUD
Internet plan
80.64 NZD
72.61 AUD
Transportation (Fare)
1-way ticket (local transport ticket)
4.04 NZD
4.75 AUD
Monthly pass (local transport ticket)
207.52 NZD
184.32 AUD
Taxi start (normal tariff)
31.04 NZD
26.83 AUD
Gasoline (1 liter)
2.98 NZD
2.08 AUD
Food
Food for one person
830.72 NZD
740.48 AUD
Food for a family
2,229.59 NZD
1,961.76 AUD
Childcare (Tuition Fee)
Private Preschool/Kindergarten (full day)
1,283.52 NZD
2,380.19 AUD
International Primary School
21,714.72 NZD
23,010.27 AUD
As you can see above, you'll be able to get more for your money in terms of rent and amenities in Auckland due to its slightly lower cost of living—which could make all the difference if you have a family.
It should also be noted that because competition for housing is higher in Sydney, landlords are likely to increase their rent prices faster than they would if you were renting from an Auckland property owner. This could quickly add up over time and ultimately be more expensive in the long run.
So when it comes to the cost of living, Auckland might be your best bet if you're looking for an affordable place to call home and more bang for your buck.
Real Estate Prices in Auckland vs. Sydney
In Sydney, it is common to find real estate prices that are over 1.3 million AUD. Meanwhile, in Auckland, real estate prices are around 1.19 million NZD.
This means that in Sydney it is about 10% more expensive to buy a home than it is in Auckland.
There is a housing shortage in Auckland, which means that there are not enough homes for people to live in. This makes it difficult to find reasonably priced housing, because the real estate prices for most homes are expensive.
On the other hand, the housing market in Sydney is more fair because there are more homes to meet the demand. This means that it is usually easier to find cheap housing in Sydney than in Auckland.
Diversity and Demographics in Auckland vs Sydney
The median percentage of minorities in the total population of Auckland is 13.5 %, and Sydney is 10.7 %.
This means that Auckland is more diverse than Sydney, since more people in the Auckland come from different cultural backgrounds.
Auckland and Sydney are fairly similar. Both cities are hotspots for immigrants from around the world, so you can expect to find yourself surrounded by various cultures and languages.
The most common languages spoken in Auckland are English and Maori, with English being the primary language in both cities. As for ethnicity, the majority of people in Auckland identify as European or Asian, while Sydney's population is primarily made up of British and Australians.
Below we've made a table of the percentage of ethnic groups in Auckland and Sydney for your reference and quick population stats. All of the data is based on the latest NZ census found at stats.gov.nz and abs.gov.au.
| | | |
| --- | --- | --- |
| | Auckland | Sydney |
| Number of people | 1,673,000 | 5.2 million |
| Median Age | 37.2 | 38.9 |
| | |
| --- | --- |
| Ethnicities | Sydney |
| English | 25.1 % |
| Australian | 16.8 % |
| Chinese | 16.8 % |
| Irish | 10.7 % |
| Scottish | 7.5 % |
| Thai | 3 % |
| Indonesian | 2.7 % |
| | |
| --- | --- |
| Ethnicities | Auckland |
| European | 53.5 % |
| Maori | 11.5 % |
| Pacific People | 15.5 % |
| Asian | 28.2 % |
| Middle Eastern/Latin American/African | 2.3 % |
| Other ethnicity | 1.1 % |
Career Opportunities in Auckland vs Sydney 
Data from the
Quarterly Economic Monitor
and a recent Sydney census shows that Auckland offers a slightly more favourable job landscape for job seekers than Sydney. This is because, as of recently, the unemployment rate in Auckland is 3.4%, while in Sydney, it's 3.7%.
Auckland boasts a bustling commercial and financial hub from the Central Business District (CBD) down to Newmarket. At the same time, Sydney is home to several of Australia's largest companies and the headquarters of many major businesses.
Regarding finding a job, Auckland offers more employment opportunities than Sydney. The city accounts for nearly one-quarter of New Zealand's total employment, with around 0.3% more jobs available than in Sydney.
Furthermore, job growth has been higher in Auckland over the past five years than in any other regional centre throughout New Zealand.
Another factor is the different demographics of the two cities. Auckland has a younger population than Sydney, which could make it easier for young people to find jobs in Auckland.
Crime and Safety in Auckland vs Sydney
From January to December 2022, Sydney had a crime rate of 3.63%. Meanwhile, Auckland's crime rate was 6.42%.
This tells us Sydney may be a safer place to live because it has a lower number of reported crimes than Auckland.
We based our crime statistics off New Zealand Police for Auckland and the NSW Bureau of Crime for Sydney. Here are the precise figures:
| | | | | |
| --- | --- | --- | --- | --- |
| City | Population | Crime Total | Crime rate per 100,000 people | Crime Rate % |
| Auckland | 1,652,000 | 106,204 | 6,428.8 | 6.42% |
| Sydney | 5,057,000 | 18,394 | 363.73 | 3.63% |
Lifestyle in Auckland vs. Sydney
Auckland is a smaller city than Sydney with a more laid-back pace. It is surrounded by stunning natural beauty, such as mountains, beaches, and islands.
On the other hand, Sydney has a more diverse and sophisticated atmosphere and diverse cultural and entertainment choices.
To better understand the lifestyle options available in each city, we will compare them in detail based on various factors, including the weather, recreational activities, and healthcare.
Weather in Auckland vs. Sydney
When it comes to the weather, Auckland and Sydney couldn't be more different. Sydney has a hot, humid summer with temperatures reaching 35 degrees.
In comparison, Auckland has a relatively mild climate that rarely sees temperatures above 27 degrees.
Sydney typically gets around 19 inches of rainfall annually, while Auckland has an average of 55 inches of annual precipitation. Also, due to its location near Sydney Harbor, Sydney can get quite humid in the summer months, with an average of about 82% humidity.
On the other hand, Auckland's humidity levels are much lower at around 73%.
Auckland also experiences four distinct seasons and can be quite cloudy in the winter months.
Meanwhile in Sydney, you can expect more sunshine hours in summer than any other season—with an average of 11 hours per day—and winter days typically have around eight hours of sunshine.
Healthcare in Auckland vs. Sydney
Both Auckland and Sydney offer first-rate medical treatment. However, healthcare in Auckland is ranked lower (71.34%) than in Sydney (74.66%), according to data compiled by Numbeo.
.
Here's a breakdown of how locals rate them in each aspect of healthcare:
| | | |
| --- | --- | --- |
| | Auckland | Sydney |
| Skill and competency of medical staff | 74.09 % | 77.20 % |
| Speed in completing examinations and reports | 65.15 % | 75.46 % |
| Equipment for modern diagnosis and treatment | 76.16 % | 84.21 % |
| Accuracy and completeness in filling out reports | 71.51 % | 76.18 % |
| Friendliness and courtesy of the staff | 84.26 % | 77.42% |
| Responsiveness (waiting in medical institutions) | 53.26% | 60.42% |
| Satisfaction with Cost | 70.37% | 69.24% |
| Convenience of location | 76.32 % | 82.57% |
Things to do in Auckland vs Sydney
If you're interested in a city that has a rich history and diverse culture, Auckland could be a great option for you. On the other hand, Sydney could be a preferable option if you're seeking a city that offers more beaches and a focus on outdoor recreation.
In Auckland, you can find a variety of museums, art galleries, and theatres to explore. The city also has a lively nightlife scene.
And one of the best things about Auckland is that it's packed with adventure activities. From incredible hikes to jet boating, white water rafting and bungee jumping—there's an activity for everyone in the family.
Here are some popular things you can do in Auckland that locals recommend:
Visit the Auckland Museum
Take a ferry to Waiheke Island
Go to the top of the Sky Tower
Sydney is famous for its outdoor recreation opportunities, including its beaches, national parks, and hiking trails.
The city also offers many activities, such as kayaking through hidden coves and untouched beaches or exploring the Royal National Park.
Here are some popular things you can do in Sydney that locals recommend:
Check out the Sydney Opera House
Take a ferry to Manly Beach
Hike to the top of the Sydney Harbour Bridge
As for nightlife activities, both cities have you covered too. Both Kiwis and Aussies know how to party, with Auckland being full of bars, pubs, and clubs, and Sydney having some of Australia's most iconic night spots.
Auckland vs. Sydney: How They Stack Up
So, what's the verdict? Is it Auckland or Sydney?
To sum up our discussion, here are our recommendations regarding which city we think is the better option given various considerations:
Factors
The Better City
Why
Cost of Living
Auckland
The median cost of living in Auckland is 6.27% cheaper than in Sydney.
Real Estate
Auckland
Housing is 10% cheaper in Auckland!
Diversity and Demographics
Auckland
Auckland has a more culturally diverse population than Sydney.
Career Opportunities
Auckland
Auckland has a lower unemployment rate and more job opportunities for the younger generation.
Crime Report Statistics
Sydney
Sydney has a lower crime rate, so that means fewer reported crimes than in Auckland.
Lifestyle
Tied
Both Auckland and Sydney have excellent nightlife, recreation, and outdoor activities.
The weather for Auckland and Sydney depends mainly on your preferences, as Sydney gets more sunshine, but Auckland has cooler temperatures.
However, Auckland has a lower healthcare index than Sydney.
---