Barbershops and hair salons, what's the difference?
Barbershops have existed for quite some time as the de facto hair-cutting establishment of men and, occasionally, women.  But, with the rise of hair salons and stylists, it can be difficult to distinguish modern barbershops from these newer establishments.
So, to help you learn more about these two businesses, we've prepared a quick guide detailing their common differences.  In addition, we've also included various resources pertaining to hair removal, waxing, facials, and cosmetics.
The Differences Between Barbershops and Hair Salons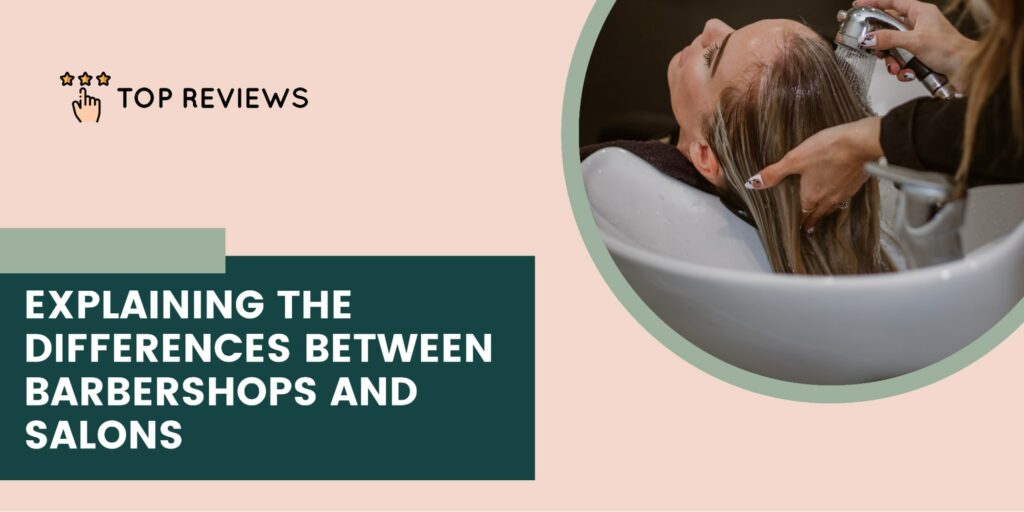 ---
Target Consumers
While barbershops and salons both cut hair, the clients they service differ considerably in one key aspect. Because barbershops were originally created to cater to men, they typically offer men's haircuts with shorter hair lengths and more pronounced lines.
Although any barber would relish the chance to cut longer hair down to size, most women will find a barber's skills lacking when it comes to longer styles. Stylists on the other hand won't encounter this issue as they have been trained in a wider variety of hair cuts.
From long middle parts to short, tidy pompadour styling, a decent hair salon will usually be able to provide many different styles to suit your preferences.  Naturally, since they are well versed in long hairstyles, salons often provide styling for women in particular.
Services Offered
As a result of their client base, barbershops and hair salons have developed extremely unique service offerings.  Beyond cutting hair, barber shops also offer full straight razor shaves complete with towel steaming, moisturizing, and aftershave application.
This specialized service lends itself well to those with particularly long facial hair or extremely extensive styling needs. Alongside this, most barber shops also provide complimentary massages to top off a proper shave or haircut.
Compared to barbershops, hair salons offer a far more diverse array of services with a focus on cosmetics.  Beyond general hair styling and treatment, clients will also have the option to choose from offerings such as waxing, facial masks, mani-pedis, and even brow threading.
Pricing
Since they offer different services, it generally follows that salons and barbershops will charge different prices. Overall, you can expect to pay slightly less at a barbershop than you would at a hair salon.
Now, while there are many factors that affect the price of services, it mostly comes down to the amount of hair that needs to be trimmed as well as the amount of time spent trimming.
Extra services such as waxing, threading, facials, and the like will also carry a higher cost as a result of the convenience they present to clients in search of multiple cosmetic services.
At most, you can expect to pay $50 to $140 at a barbershop for either a haircut or a cut and shave respectively. Alternatively, there are many salons that charge $140 alone for a general styling session.
Now that you're familiar with the differences between barbershops and salons, we sincerely hope you'll have a much easier time picking the right establishment for your needs.  
As a general rule of thumb, barber shops work great for shorter styles, while hair salons are ideal for longer hair and extra cosmetic services.