The 21 Best Advertising Agencies in Auckland
Advertising connects your brand to your audience in an effective and relatable way. If you need creative help from a professional advertiser, read on, as we've listed the best advertising agencies in Auckland in today's article.
We chose the ones with creative flair, who love what they do, and who have the skills and talent to bring your ideas to life. So, without any delay, here are the best advertising agencies in Auckland!
1) Partisan Advertising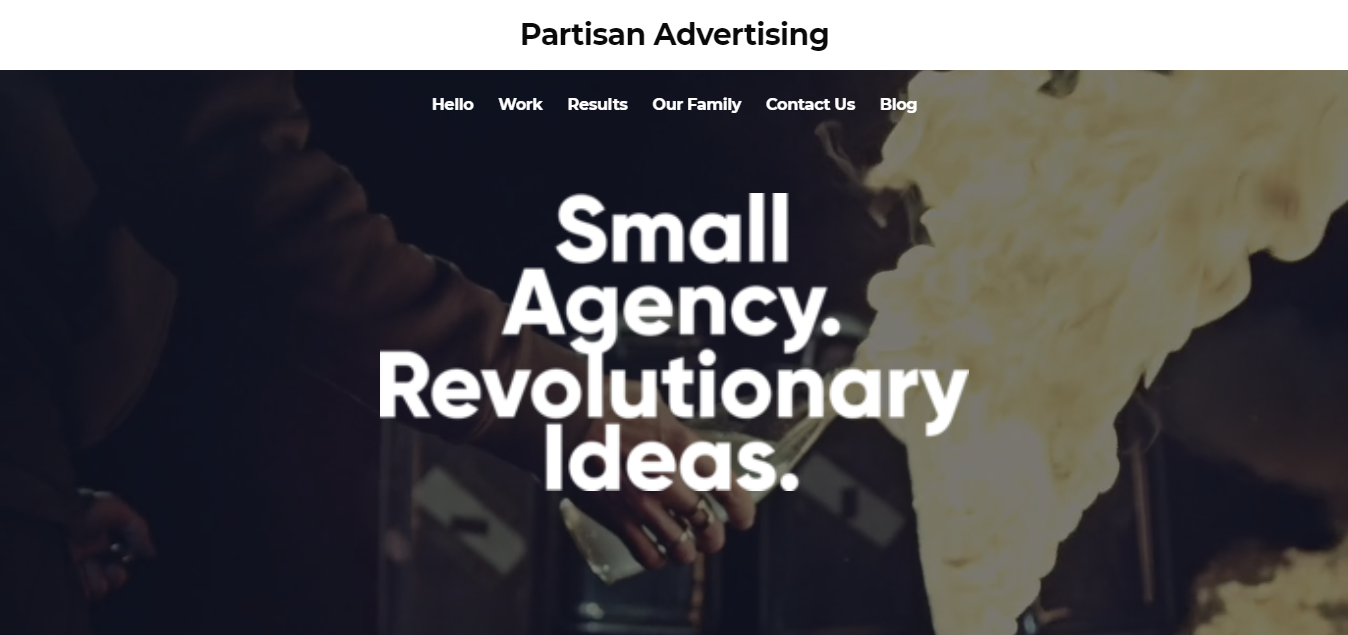 Best for
Advertising and marketing solutions that deliver results
Services
Advertising Campaigns
Fully Accredited Media Placement and Purchasing
Social Media and Digital Marketing
Content Management
Graphic Design
Branding
Address
10 Kilsyth Way, East Tamaki Heights, Auckland 2016
Contact Details

[email protected]


021 254 0082
Website
https://www.partisanadvertising.co.nz/
Founded in 2010, Partisan Advertising is not your traditional, run-of-the-mill Auckland
advertising agency. They're a revolutionary, specialist advertising agency that focuses on the narrowest possible niche in the marketplace.
This unique approach is based on Partisan's philosophy that an advertising agency for everyone is an advertising agency for no one.
Partisan Advertising has found a better way to create advertising and marketing that works– it's a selfless and empathetic approach, focused on permission, family values, and trust.
Their work creates energetic stories that build memories and it's no surprise that this approach delivers remarkable results.
Highlights
Increased sales for TR Group by 150% over a 12-month period
Delivered sales 406% above forecast for Virbac Animal Health in a 2-month period
Focussed on permission marketing
2)  True Advertising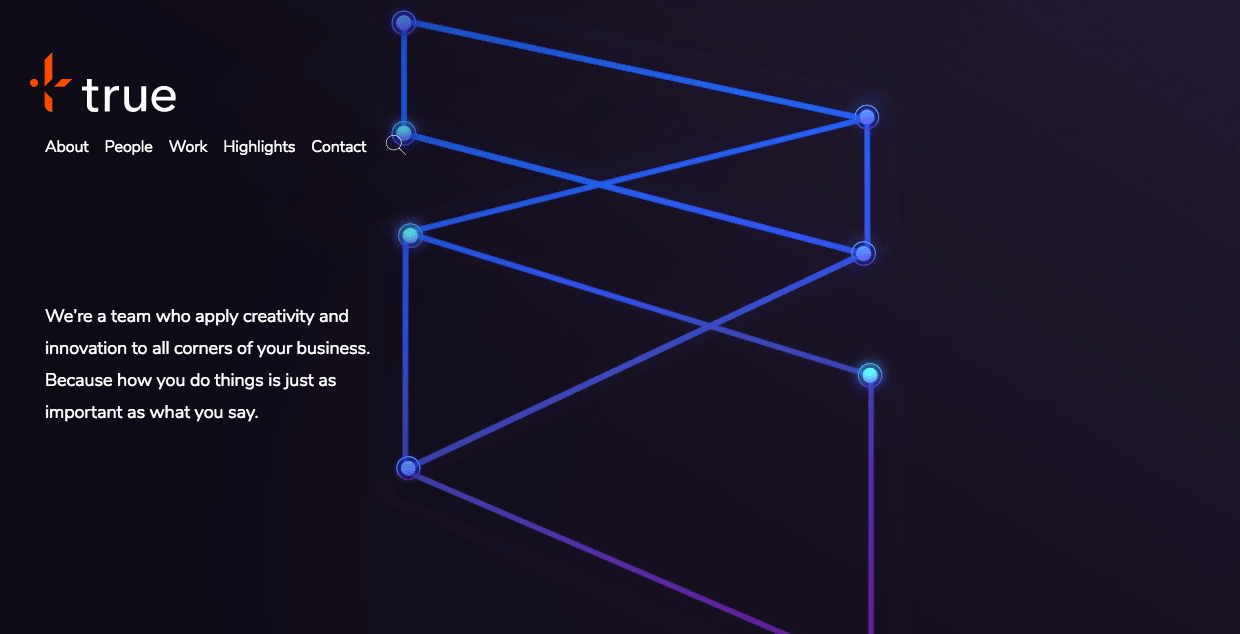 | | |
| --- | --- |
| Best for | True Originality |
| Services | Advertising Campaigns |
| Address | 449 Richmond Rd, Grey Lynn, Auckland 1021, New Zealand |
| Contact no | 027 574 0672 or 021 400 132 |
| Website | https://thisistrue.co/ |
True Advertising is a bit more vibrant and lively in their campaigns than most of their competitors. They are ruthless in their creativity and efforts to put the spotlight on your brand and reach your clients.
No matter if it's a small or tall task, you can pitch it to the team. What's more, they truly care about your business because it's their business to help you succeed.
Hence, True Advertising is one of the best advertising agencies in Auckland that can helm your marketing project, giving it an authentic, inventive, and true vibe that clients can trust.
Highlights
True and genuine advertising
Cares for the customers and their brand
Creative and approachable people
3)  Libby & Ben The Creative Agency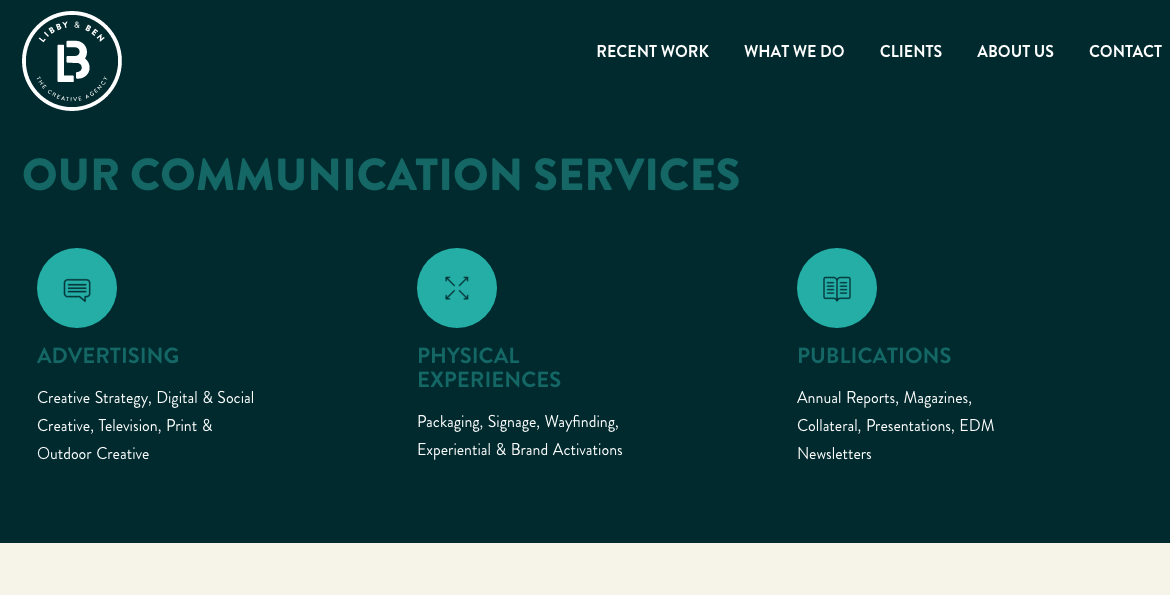 | | |
| --- | --- |
| Best for | Consistent Brand Experiences |
| Services | Creative Strategy, Digital and Social Creative, Television, Print, and Outdoor Creative |
| Address | L1, 8 Hurstmere Rd, Takapuna, Auckland, New Zealand |
| Contact no | 09 489 2709 |
| Website | https://libbyandben.co.nz/ |
Rebranding your company from top to bottom? Libby and Ben can help! They are a multi-disciplinary team that can plan, make content, design, and print for your company.
Their focus lies on creating brand experiences that are coherent across their digital and print materials such as magazines, brochures, content, website, app, and packaging.
Since the company brings an appealing and aesthetic design, it's only a matter of time before you see higher sales and client interaction in your stats.
Highlights
Consistent brand experience
Talented and creative team
Boosts your sales and interaction
Covers your marketing needs
Customer Reviews
Aja Boon who works in a real estate company servicing NZ malls nationwide said:
"We are really happy with the creative flair they bring to each project and the way they work. Great strategists, they consider all facets of a project from beginning to end, they employ time saving efficiencies when it comes to developing websites, creative artwork etc. they're open communicators, true brand guardians and they're fun people to work with."
4)  VMLY&R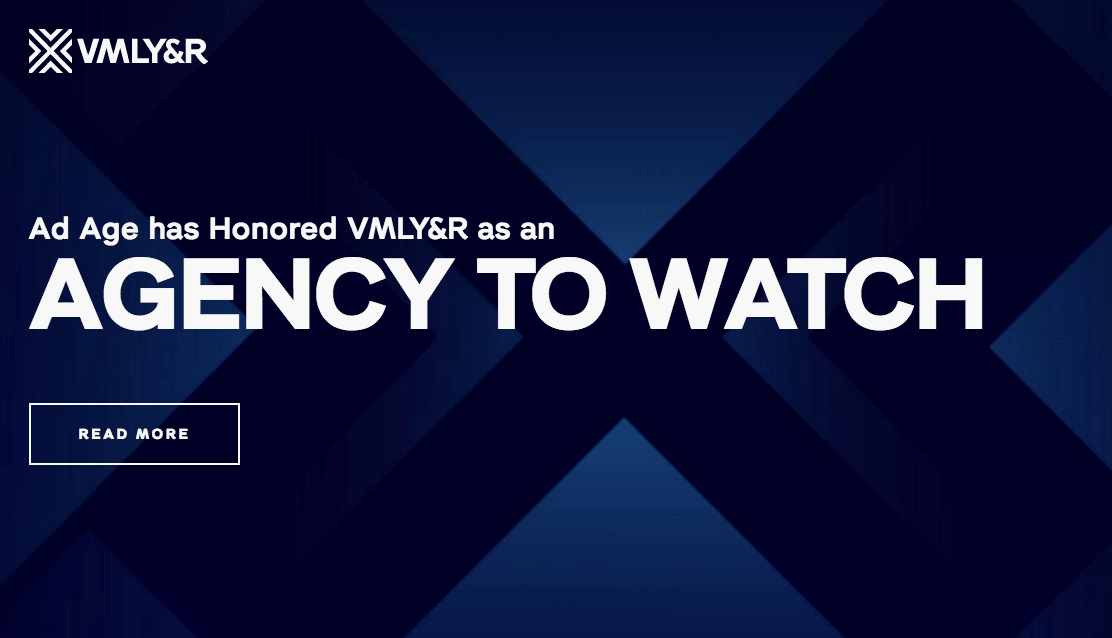 | | |
| --- | --- |
| Best for | Meaningful Connections |
| Services | Advertising Campaigns |
| Address | 90 Wellesley Street West, Auckland CBD, Auckland 1010, New Zealand |
| Contact no | (09) 308 5444 |
| Website | https://www.vmlyr.com/ |
Just as we don't forget the special people in our lives, we don't easily forget brands that have given us value either. VMLY&R aims to have real connections with people.
This may be about your brand, product, or social issues. It depends on your goal whether you want to inspire action, change behaviour, or simply have more newsletter signups.
They can be a little daring too such as when they killed off Life Direct's mascot, Simon the Sloth in order to attract more audiences within 25-35 years old for life insurance.
And we therefore include VMLY&R in this list as one of the best advertising agencies in Auckland.
Highlights
Meaningful connections with people
Brilliant, talented creatives
Can help you with your advertising goals
5)  BC&F Dentsu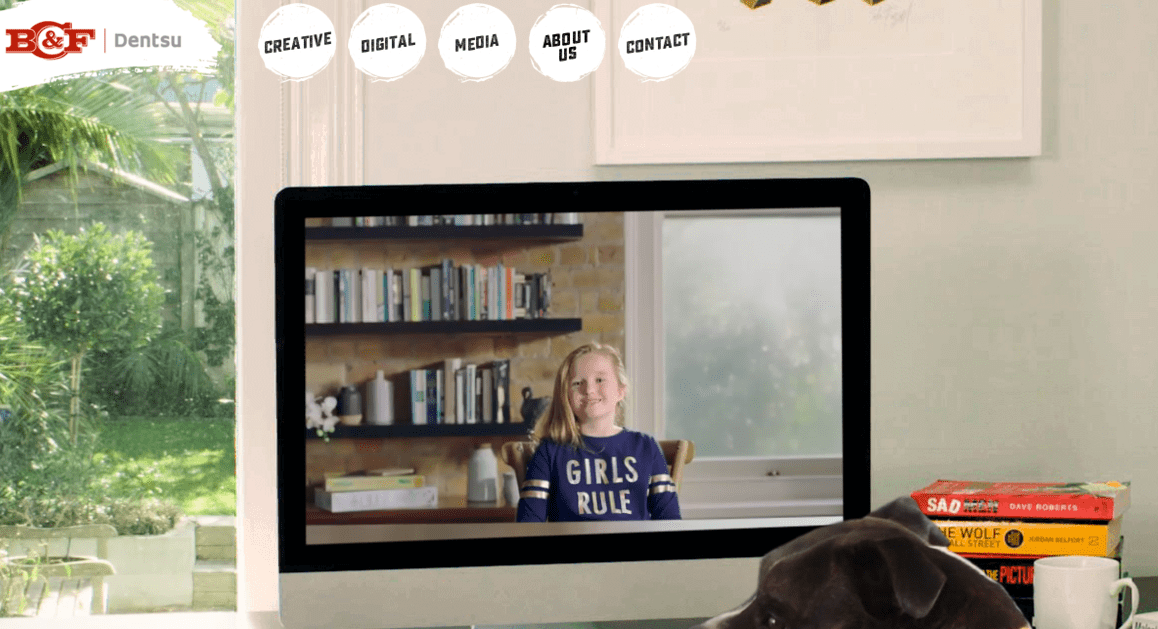 | | |
| --- | --- |
| Best for | Unique and Results-Driven Work |
| Services | Creative, Digital, and Media |
| Address | Level 2, 109 Cook St., Box 6292, Auckland, New Zealand |
| Contact no | (09) 358 5688 |
| Website | https://bcfdentsu.com/ |
BC&F is among a group of companies under the Dentsu Aegis Network that does strategy, media, creative, and digital advertising for its clients.
It's one of the best advertising agencies in Auckland you can team up with. This is because their creativity and skill can turn your ideas into a gold standard campaign.
They help their clients achieve their goals, bring awareness, and  make a difference. In effect, this can reach a lot of customers and promote a brand like never before.
Highlights
Versatile advertising agency
Work that drives results
Makes print and digital campaigns
6)  Gekkan NZ
Best for
Japanese Publications
Services
Publication of the monthly magazine "GEKKAN NZ".
Advertising planing, production and agency services.
Coordination of overseas parties and local businesses.
Planning and production of catalogues, pamphlets and posters.
Translation services.
Website production.
Address
Level 5, Suite 507,350 Queen St, Auckland, New Zealand
Contact no
Phone: +64-9-366-7773
E-mail: [email protected]
Website
http://www.gekkannz.net/?lang=en
Gekkan NZ is a publishing company that runs the longest-running Japanese publication in New Zealand. They also offer promotion services to interested clients.
With more than fifteen years of experience in the industry, there's no doubt that they know what they're doing when it comes to marketing. If you're interested in working with them, make sure to contact them immediately.
Highlights
Longest running Japanese publication
Reaches a wide audience
7) Fluke Creative
Whatever type of advertising you may need, may it be a video or a photo, underwater or aerial, Fluke Creative has got you covered!
With their professional staff, you're definitely going to get your money's worth, if not more.
Don't settle for anything else, make sure to hire Fluke Creative for the best advertising campaigns for your business.
Highlights
Amazing designs and ideas for campaigns
Natural elemental set-up
8) Edifian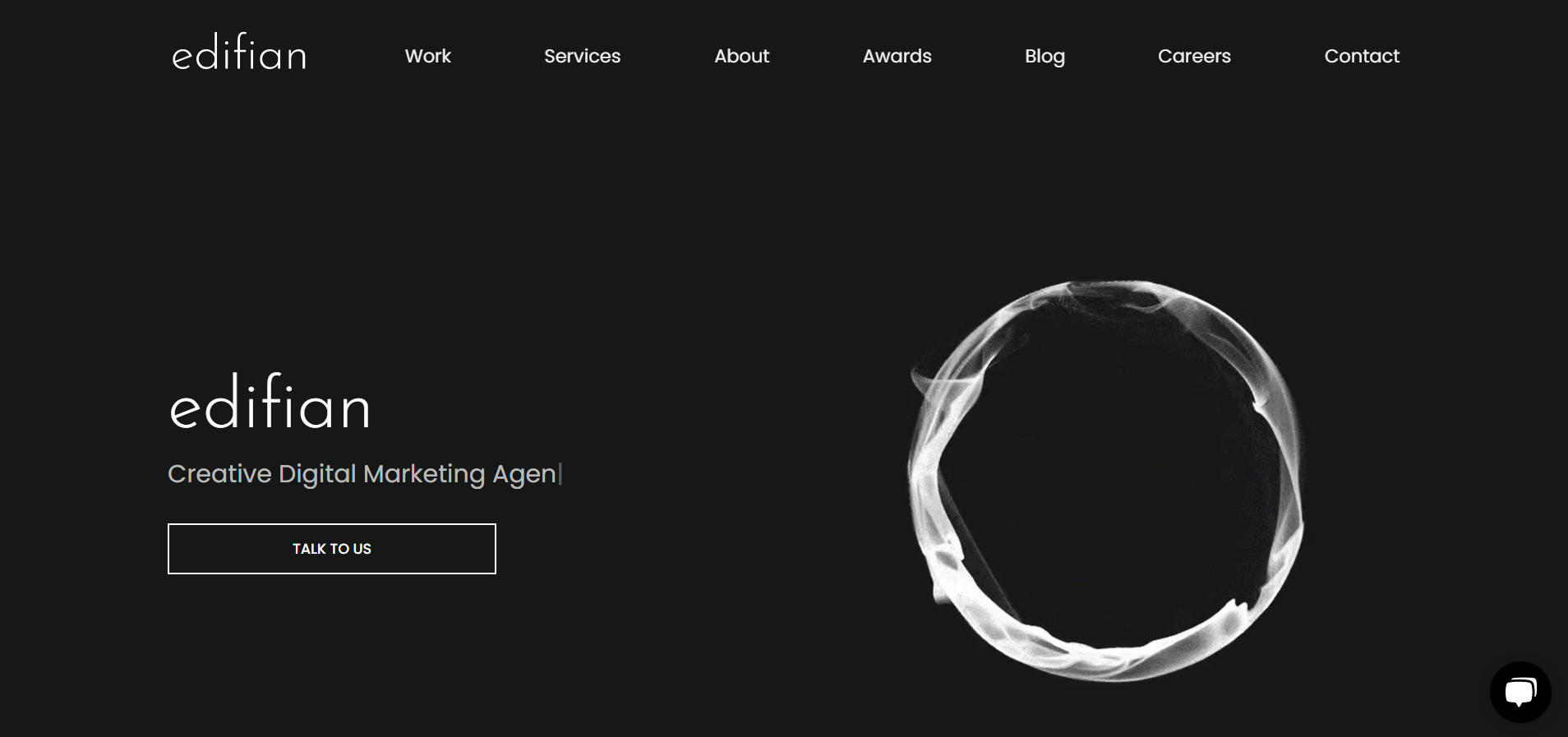 | | |
| --- | --- |
| Best for | Digital Creatives |
| Services | Design Strategy, Creative & Design, Digital Platforms, Data & Analytics |
| Address | Auckland, New Zealand |
| Contact no | [email protected]+64220647073 |
| Website | https://edifian.digital |
Edifian is a creative digital agency partnered with many businesses in New Zealand. With their wide variety of services, they help companies navigate the digital landscape.
They are well-versed in web development, digital transformation, marketing, and user experience. Contact them now to grow your business digitally!
Highlights
Full service agency
Team of various industry specialists
9) Likeable Lab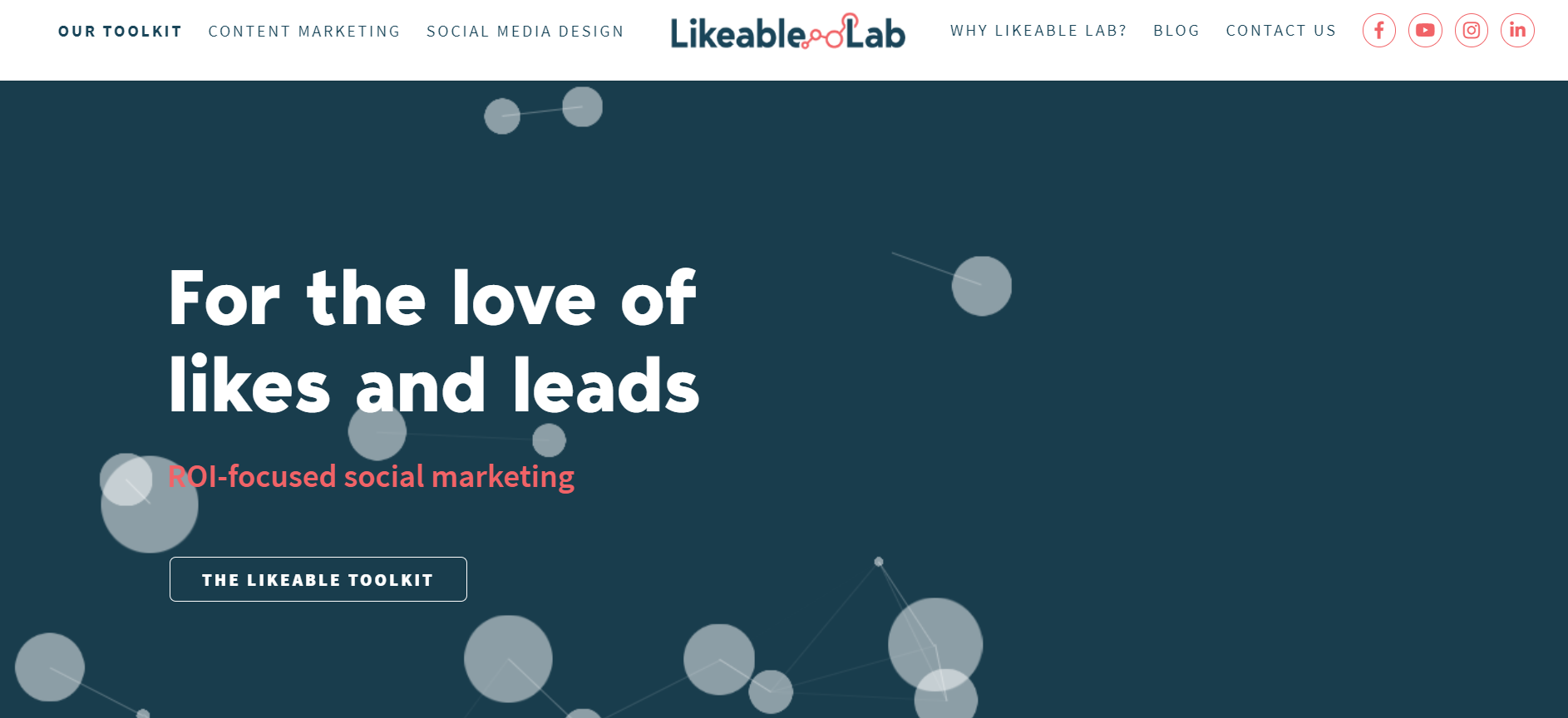 Best for
Content Marketing
Services

Social Media Marketing Agency | Social Media Management | Facebook Marketing | Instagram Business | LinkedIn Advertising | Twitter Ads | Graphic Design | Content Marketing | Digital Marketing | Social Media Marketing

Address
Auckland, New Zealand
Contact no
[email protected]
NZ = +64 (0) 9 889 2226
Website
https://www.likeablelab.com/
Likeable Lab is definitely one of the best companies that can be recommended if you're looking for digital advertising assistance, not only in Auckland, but even internationally. Their team is known to provide quality marketing you won't see anywhere else.
Aside from that, they also offer a wide range of marketing services that you won't have to look anywhere else. Whatever you may need support with, they can surely provide.
Check out more details of their services on the website and contact them now for quotations or any other inquiries!
Highlights
Fast service and response
Maximized outputs and results
Global assistance
Expert online advertising
Customer Reviews
Read some of the feedbacks left on Likeable Lab's Google Review:
"Great bunch of people doing good work. Very happy with their creative content, strategies and proactive management of our marketing and social media accounts." – Richard Brooks
"On behalf of the Housing Foundation and the combined KiwiBuy campaign team – a huge big thank you to Likable Lab for the excellent partnership, quality work and ultimately for delivering a successful outcome with a major breakthrough in New Zealand for affordable housing and progressive home ownership products. Awesome, give yourselves an A+!" – Paul Gilberd
10) Shout Media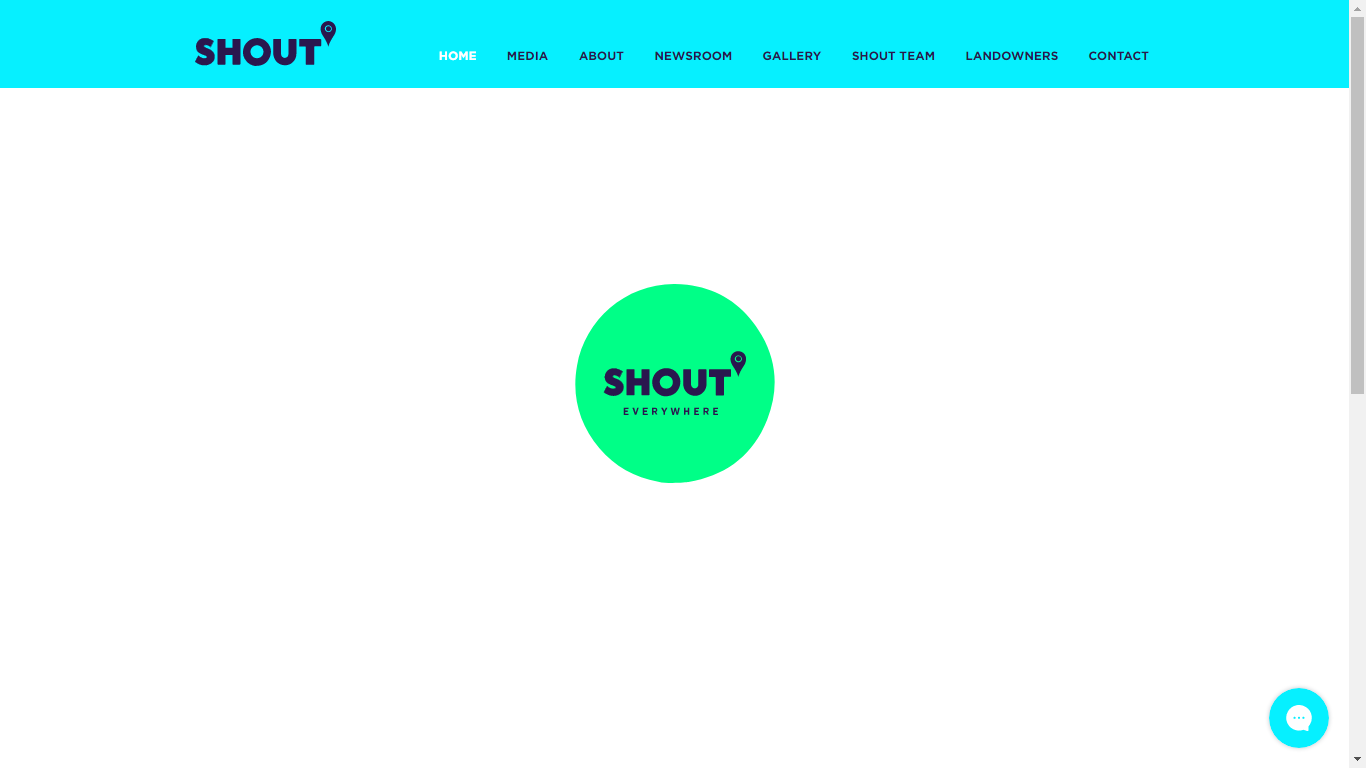 Best for
Outdoor Advertising
Services
Media Solutions, Street Posters
Address
190 Ponsonby Road,
Ponsonby, Auckland 1012
Contact no
09 303 4535
Website
https://www.shoutmedia.co.nz
Shout Media is one of the best when it comes to outdoor advertising and the like. They're well-known for their street poster business, particularly due to their customised metal frames.
Their team of creatives never stop at innovating and coming up with unique forms of advertising. With their help, you'll be able to advertise your brand effectively and memorably.
Highlights
One of the leading ambient outdoor advertising companies
Wide range of bespoke media solutions
Untraditional forms of advertising
Customised street poster metal frames
11) Marketing Minds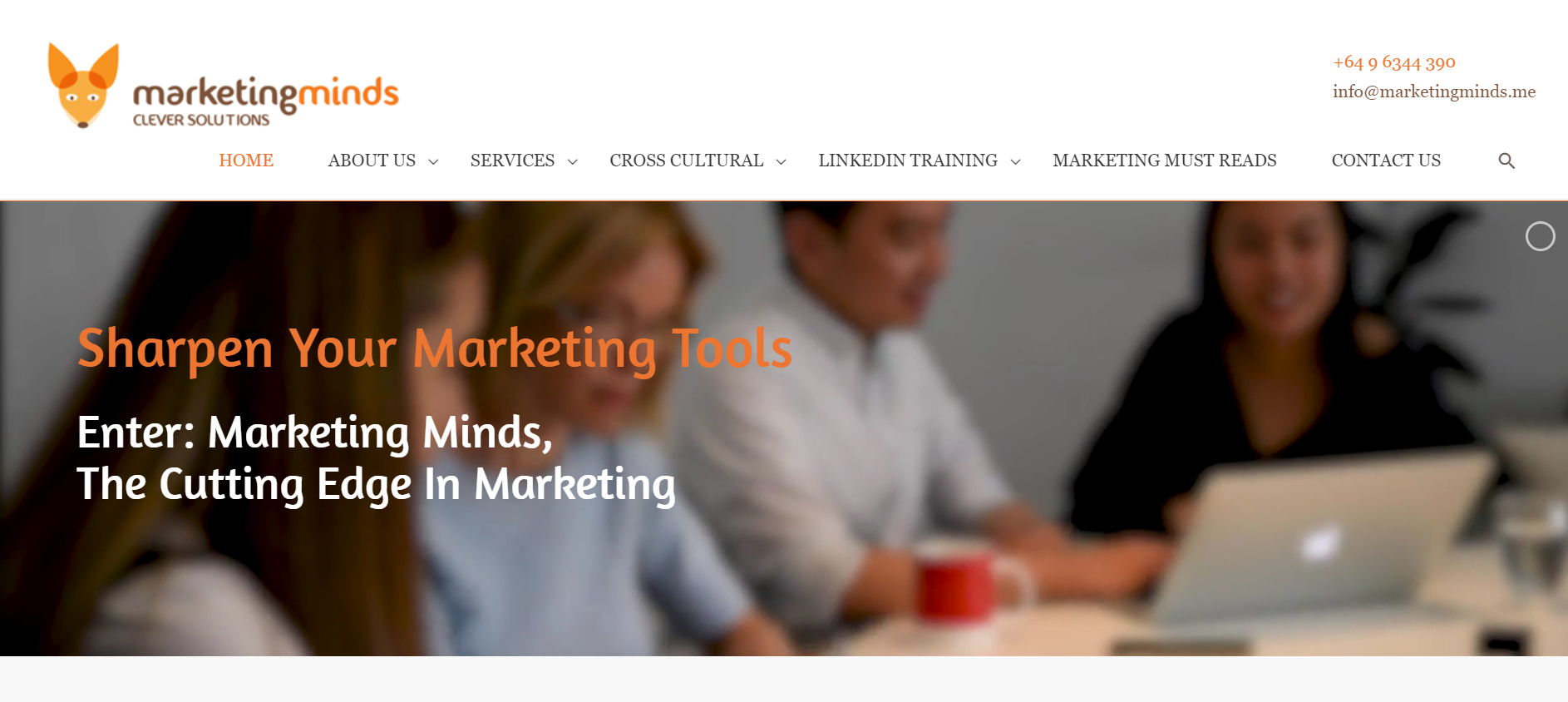 Best for
Digital marketing, WeChat marketing and marketing strategy
Services
Strategy & Branding
Digital Marketing
Lead Generation & Automation
Marketing Training & Coaching
Marketing Audit & Implementation
Cross Cultural & Cross Border
Address

BizDojo shared space, next to Countdown, 4 Williamson Avenue, Ponsonby, Auckland 1021, New Zealand

Contact no
+64 9 6344 390
[email protected]
Website
http://www.marketingminds.co.nz/
If you're looking for a versatile marketing company, then Marketing Minds is the one for you! They offer a comprehensive list of advertising assistance that will ensure the growth and traffic for your business.
Let them help you determine what can be improved when it comes to different aspects of your business, and let them do the fixing for you. With their vast knowledge and experience in different industries, they can guarantee that they know what's best for you.
Contact Marketing Minds now to book an appointment.
Highlights
Finalist in the TVNZ-NZ Marketing Awards
Approved and trusted service provider to Regional Business Partners
Leader in WeChat marketing
Efficient information gathering
Excellent communications
Customer Reviews
Read what Sarah Sharp, a client of Marketing Minds, had to say about their advertising services on Google Review:
"My expectations have been far exceeded by the team at Marketing Minds. I had an initial meeting with the team they told me they would come back with a plan. The second meeting literally blew my mind! They had really heard where I was coming from, my issues and where I wanted to take my business. The plan they came up with was extremely detailed and comprehensive. They had gone right back to foundations and then created a workable and achievable marketing plan to take my business through a transitional phase to where I want to be. They had scaffolded in options for support where they could see I would need it and gave me options to complete strategies that I could achieve. I would highly recommend Marketing Minds if you want to take your business to the next level."
12) Disruptive Unicorns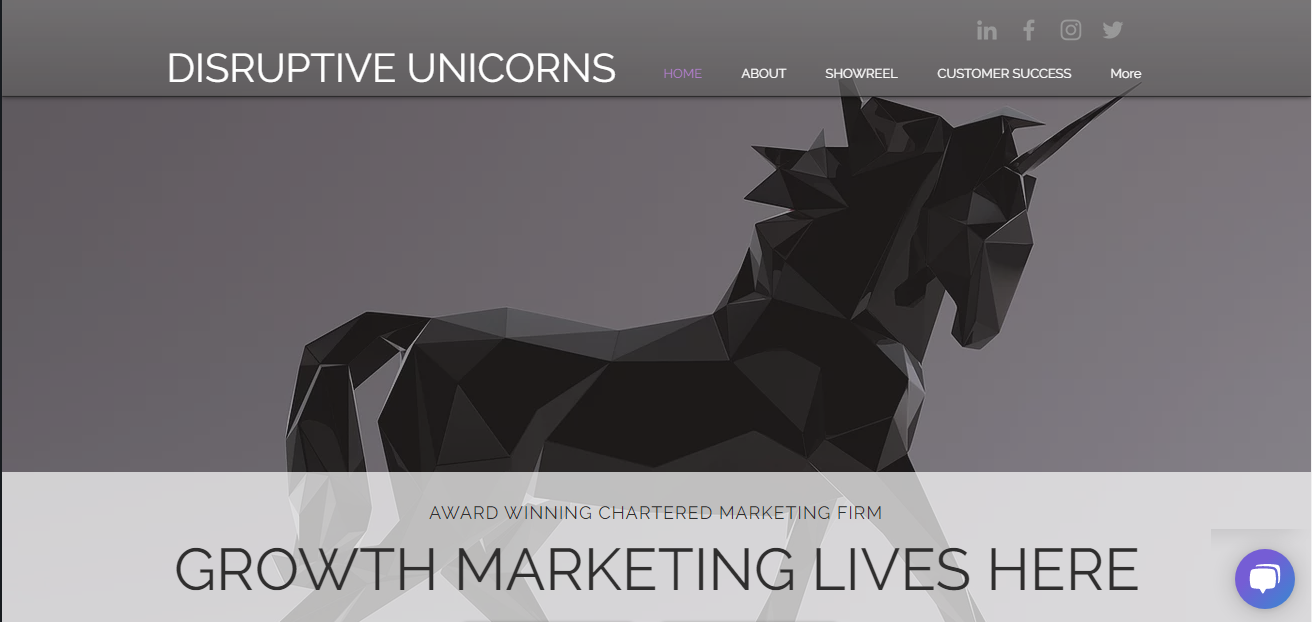 The key to effective marketing is knowing your audience. Disruptive Unicorns applies that idea in all of their marketing and advertising methods.
Their specialty lies in social media advertising. With their partnerships with companies around the Asia Pacific, you can rest assured that Disruptive Unicorns is an advertising agency you can rely on.
Highlights
Uses intelligent advertising and marketing
Team of Charted Marketers and industry experts
Has a great understanding of the marketplace
Works with numerous companies, brands and organizations across the Asia Pacific
13) Flow Marketing NZ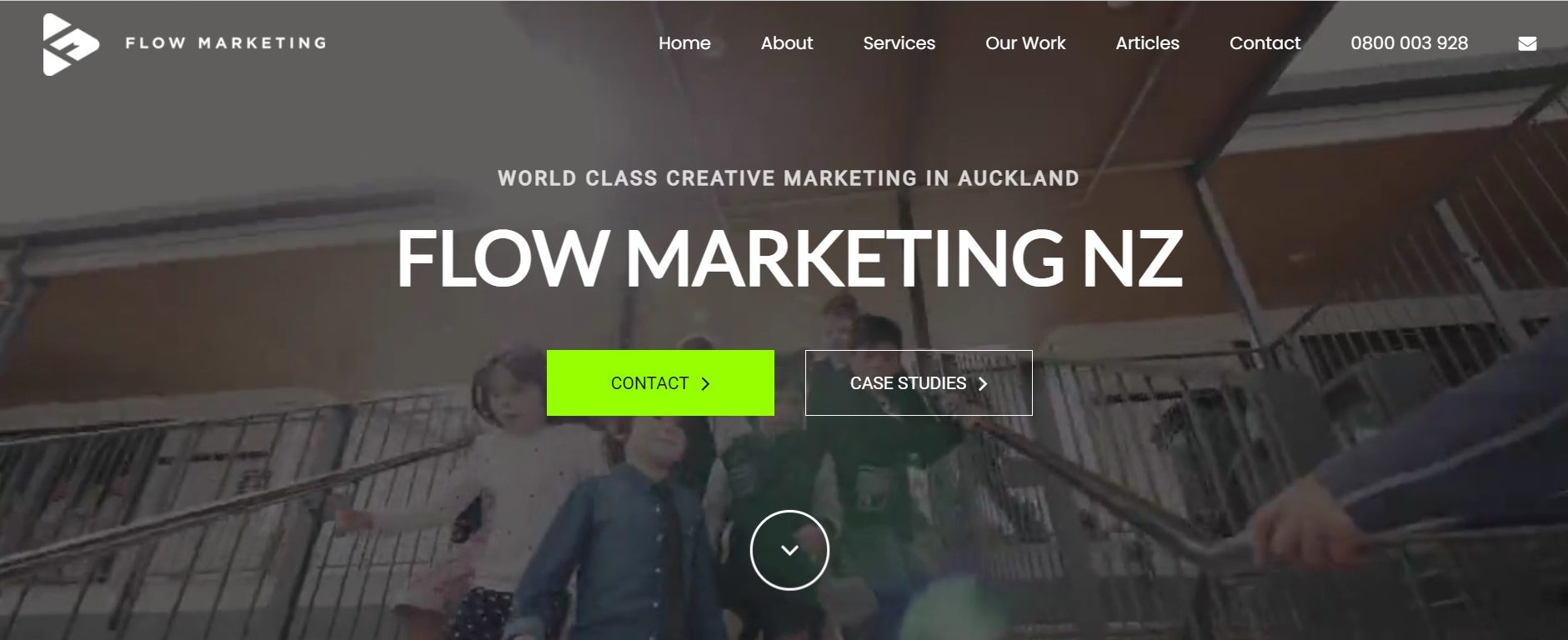 Best for
Social Media Content Creation
Services
First Page Google Results
Social Media Marketing
Digital Strategy
Videography
Website Development
Address

7C Hurstmere Road, Takapuna, Auckland 0622, New Zealand

Contact no
0800 003 928
[email protected]
Website
http://www.flow.co.nz/
Flow has got everything you'd need as a business looking for any and every type of advertisement. No matter what kind you'd need, may it be an eye-catching website or pop-up ads, they can do it all for you. Rest assured that with their amazing and skilled team, that you get only the best traffic to your business, all at the best price.
Let Flow Marketing create groundbreaking strategies for you, head on to their website or contact them now for more details.
Highlights
Laser targeted strategy
Offers clear return on investment
Highly efficient and effective advertisement work
Customer Reviews
Garnering a perfect 5-star rating on google review, check out some of the feedbacks left for Flow Marketing by their very satisfied clients:
"A great bunch of people who do great work! I was really impressed by Dave and his team at Flow Marketing. Consistently striving for the best and finding ways to provide value to their clients."        – Rebecca Rea
"Look forward to continuing work with this lot next year. Great experience, communication and energy with Flow Marketing. Thanks guys, talk soon." – Sam Mackenzie
14) Maverick Digital
Best for
Tourism businesses looking for a specialised Digital partner
Services
Website Creation, Digital Marketing, SEO, Paid Media
Address
Unit 2/31 Apollo Drive,
Rosedale, Auckland, New Zealand
Contact no

[email protected]


09 972 0100
Website
https://www.maverickdigital.nz
Maverick Digital is a digital agency who specialises in the tourism industry. They're well-known for delivering creative, ROI-driven solutions that embody best practice for operators like Hobbiton, Polynesian Spa, Highlands Motorsport Park and more. Transparency and communication are core parts of the services they offer.
They work closely with their clients, taking pride in results and ensuring client catch ups are regular and consistent. From digital strategy for operators wishing to target the domestic market or campaign-specific projects for regional tourism organisations,  Maverick is the go-to agency for any tourism-related digital service.
Highlights
Tourism specialists
6+ years of experience
Google certified
Clear, transparent ROI measurement
Goes the extra mile
15) Hyped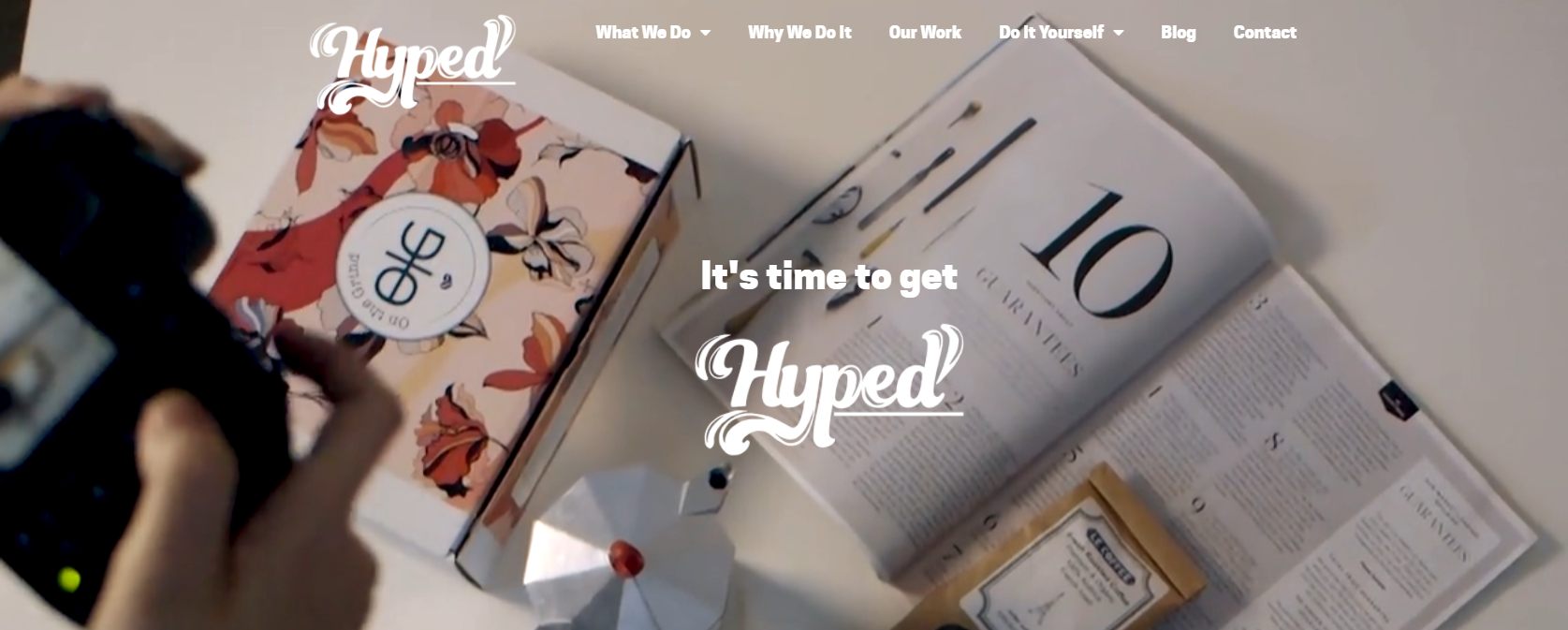 | | |
| --- | --- |
| Best for | Social Media Marketing |
| Services | Social Media Management, Content and Creation, Training and Upskilling |
| Address | New Zealand |
| Contact no | |
| Website | https://hyped.nz |
Technology and, subsequently, marketing evolve with time, so it's not at all surprising that more people tend to focus on social media these days for their marketing campaigns. If you're looking to do the same, you may want to consider Hyped to help boost your visibility online.
See, Hyped was created with a simple goal in mind: To create content for social media that stimulates, excites, or agitates in a good way. The firm does so through intensive and extensive campaigns that are specially curated to suit the clients' brands and needs.
Aside from Hyped's customisability, we also commend the fact that the firm is capable of doing its own content without having to outsource talent. With this, Hyped can confidently and competently create social media marketing that draws attention to its clients.
So, if you're looking to get ahead in the social media game, Hyped may be one of your best bets. The company is modern, in-the-know, and produces refreshing content for its clients on a regular basis.
Highlights
In-house social media marketers and content creators
Offers training for social media marketing
Prompt and professional team
16)  Doyle Dane Bernbach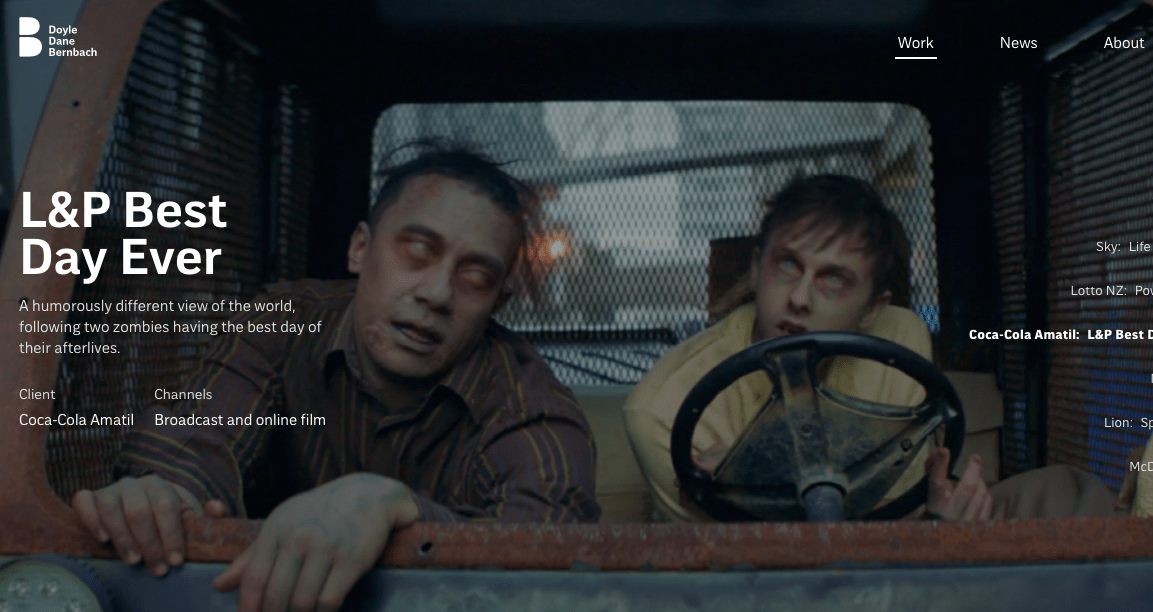 Best for
Poignant Advertising Campaigns
Services
Advertising Campaigns
Address
DDB Group New Zealand, Level 4, 119 Great North Road

Auckland 1021, New Zealand

Contact no
(09) 303 4299
Website
https://www.ddb.co.nz/
Doyle Dane Bernbach is an advertising agency based in Auckland. They give your brand an emotional advantage so that it will make an impression on your clients.
Their moving and powerful campaigns are designed not just to persuade you to buy their products, but also to involve you through a story that you can relate to.
Happy, sad, angry, amused, or wanting to do something — they can make you feel this way. Also, we encourage you to see the story of Huxley and Shaun about Vodafone's 5G network — you can watch it at their website.
Highlights
Gives you the emotional advantage
Creates moving and powerful campaigns
Talented and proficient team
17) Bold Creative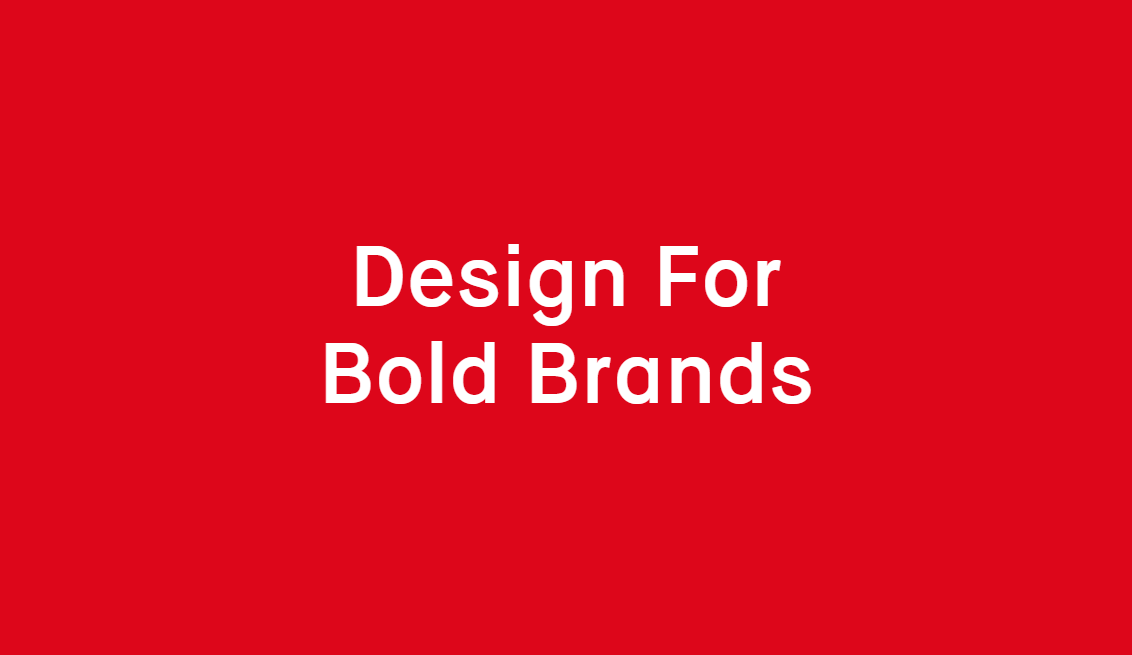 Best for
Bold Designs
Services
Strategy, Brand Design, Web Design and Development, Print, SEO, Online Marketing
Address
New Zealand
Contact no
+64 22 157 8558
+64 9 889 4228
[email protected]
Website
https://boldcreative.co.nz
If you're looking for a firm that can help spice up your brand, we strongly recommend Bold Creative.
Bold Creative makes up a small team that strives to help clients be bold in front of others. Bold Creative offers a wide array of digital solutions to achieve this feat, including but not limited to strategy, brand design, advertising, SEO, and web design and development.
Each and every service is, of course, customised to fit the clients' needs. Bold Creative always takes the time to sit down with each client, learning more about their brand — what it means, what they offer, who they're targeting — before moving forth with any digital solution.
Highlights
Bold, revolutionary digital solutions
Bespoke services
Typically works with startups, freelancers, and small businesses
18) Chalk n Cheese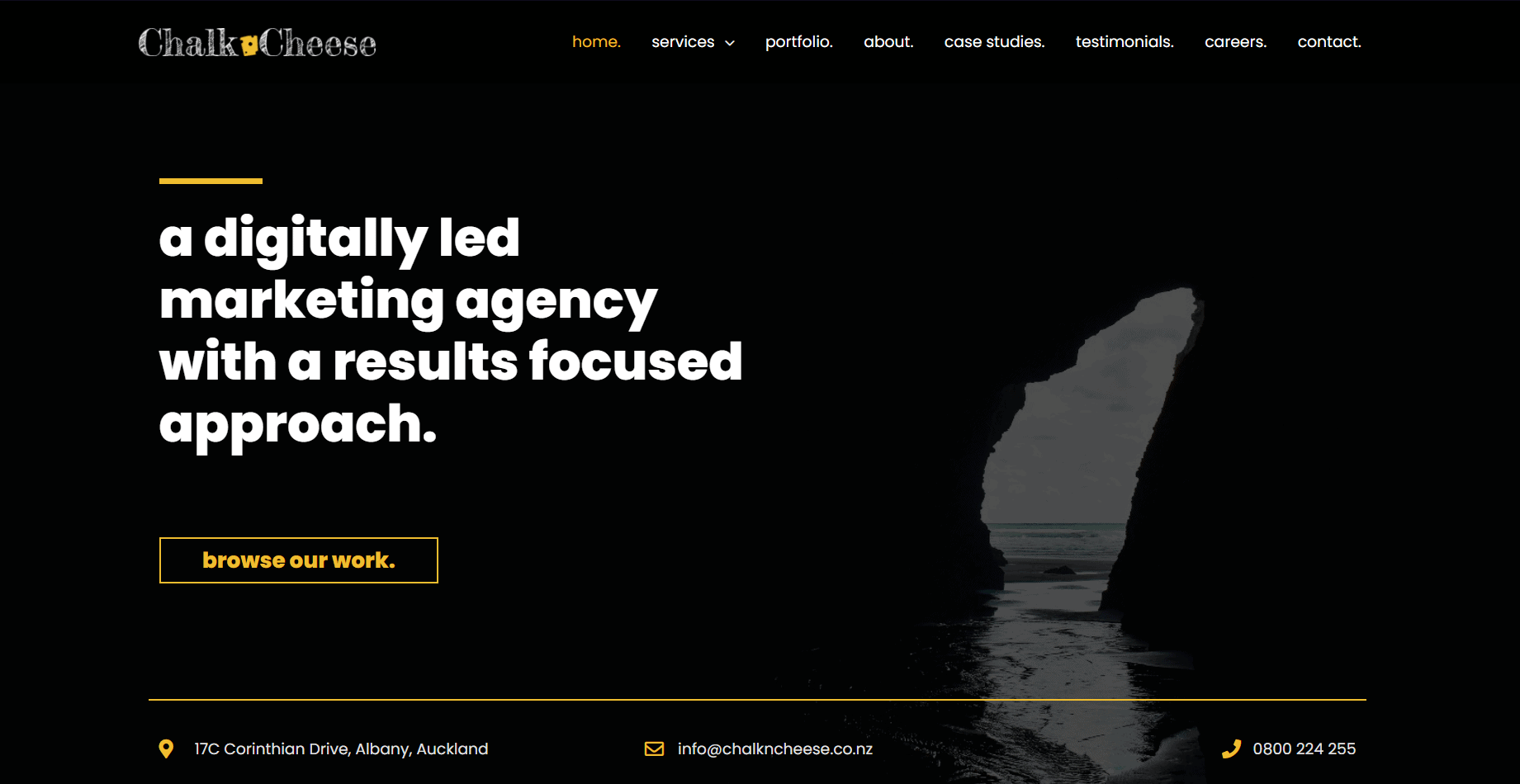 Best for
Data Driven Website Design and Development
Services
website development
wordpress development.
shopify development.
ux website design
seo experts.
social media marketing
facebook ads.
facebook lead generation ads.
linkedIn marketing.
google ads.
google shopping.
email marketing.
video production.
Address
17C Corinthian Drive, Albany, Auckland 0632
Contact Details
[email protected]
0800 224 255
Website
https://chalkncheese.co.nz
Chalk n Cheese is a digital marketing agency that aims to generate sales and inquiries for their clients. With that in mind, they provide a wide variety of services that are data driven and proven to deliver results.
Website development, SEO, and marketing are just some of what they have to offer. These comprehensive services are done by a team whose main focus is the customer, not their profits.
Their contracts can be short term or long term, depending on their client's needs. No matter the period, they'll make sure to provide frequent, honest updates on their progress.
Chalk n Cheese's attentiveness to their client's individual marketing needs makes them an excellent advertising agency for businesses in any industry. Any company that decides to hire them will receive only the best when it comes to digital advertising, SEO, and more.
Highlights
Flexible contracts
Accountable team
Transparent prices
Free consultation available
19) Pixi Digital Marketing Agency

Best for
Digital Marketing
Services

Search Engine Optimisation
Google Search Ads
Google Shopping Ads
Google Display & Remarketing Ads
Conversion Rate Optimisation
Google Analytics
Website Audits & Custom Reporting
Facebook & Instagram Ads
Social Media Posts

Address
117 Centreway Road
Orewa
Auckland 0930
Contact Details
09 550 1800
[email protected]
Website
https://www.pixi.co.nz/
If you're looking to grow online, experience increased traffic on your website, and even get more sales and leads, then one of your best bets is Pixi Digital Marketing.
Pixi Digital Marketing is skilled and experienced in the digital landscape, specialising in all forms of marketing and advertising services including search engine optimisation, conversion rate optimisation, Google Analytics, social media marketing, and more.
Now, it's worth noting that Pixi Digital Marketing is dedicated to delivering the results that their clients deserve. This is why the agency treats each and every client to a personalised approach, one that tailors their services to fit the clients' businesses and needs.
The agency also provides their clients with options that will give the best return on investment, all while offering exceptional customer service that help build lasting relationships with clients.
Highlights
N

o f

ixed c

ontracts
5-star 

C

ustomer 

Se

rvice 

& Results

A track record of proven results
20) Iron Road

| | |
| --- | --- |
| Best for | Brand Journalism |
| Services | Public Relations, Content Marketing, Social Media Marketing, Copywriting and Content Creation, Brand Journalism, Reputation Management, Thought Leadership |
| Address | 28 Constellation Drive, Auckland |
| Contact Details | 027 245 6060 |
| Website | https://www.ironroad.co.nz |
Effectively advertising online is difficult to achieve, what with the sheer volume of the companies that fill the space as well as the confusing nature of the algorithm when it comes to choosing what to display. Fortunately, Iron Road is an expert at navigating the online advertising landscape for companies of all kinds.
Iron Road provides a wide range of advertising services to their clients. Some of said services include Public Relations, Marketing, Reputation Management, and more.
Many praise them for providing company writeups that are effective in engaging the intended customers of the company. Moreover, they excellent at building genuine connections to audiences which in turn, lead to a company's growth for the long-term.
With Iron Road, you won't just be another company in the background. You can be one of the leaders in your industry, as well as a business that will continuously capture the interest of your audience.
Highlights
Engaging writeups
Relevant, timely, and topical ideas
Creates authentic connections to your customer
Online reputation management available
21) Shout & Co.

| | |
| --- | --- |
| Best for | Digital Content Marketing |
| Services | Product Photography, Food Photography, Headshots, Video & Drone, Content Marketing, Design, and Studio Booking |
| Address | New Zealand |
| Contact Details | [email protected] |
| Website | https://www.shoutandco.com |
Shout & Co. is a digital content marketing agency made up of a small, close-knit team with over 30 years of collective experience in marketing. The team members' specialisations lie in photography, brand strategy, retail coaching, content creation, copywriting, and production.
Aside from the in-house team, Shout & Co. also works with an extended network of SEO experts, website designers, drone operators, editors, printers, and graphic designers.
The broad range of skills that this agency has to offer allows them to offer product photography, food photography, headshots, video & drone, content marketing, design, and studio booking.
Now, Shout & Co. may be known for its diverse service list and competent team, but its reputation doesn't stop there. The agency has also been highly regarded for its flexibility, what with the team's ability to work with businesses of all sizes from different industries with varying budgets.
Highlights
Wide range of services
Works with businesses of all sizes from different industries
Offers free discovery calls to new clients
Diverse and highly skilled team
Anyway, that completes our list of the best advertising agencies in Auckland. These talented teams will make your brand stand out in a way that will exceed your expectations.
Any questions about advertising groups or about advertising itself? You can send it over to us and we will answer it as soon as we can.
If you'd like to know more options, you can read about the best design agencies in Auckland. That list is more focused though on packaging, graphic, and website designs rather than advertising campaigns, though.