The 8 Best Architects in Christchurch
Architectural design directly affects the style and flow of a house. That's why it's important to find an adept architect for your new build project. Thus, we've compiled a list of the best architects in Christchurch here.
We picked those who have built up a portfolio of creative and successful projects over the years. Also, we selected the ones who are driven and committed, with the capability to exceed your expectations.
From the details to the whole, these architects will get them right for you. Anyhow, allow us now to present the best architects in Christchurch!
1)  Dean Cowell – Three Sixty Architecture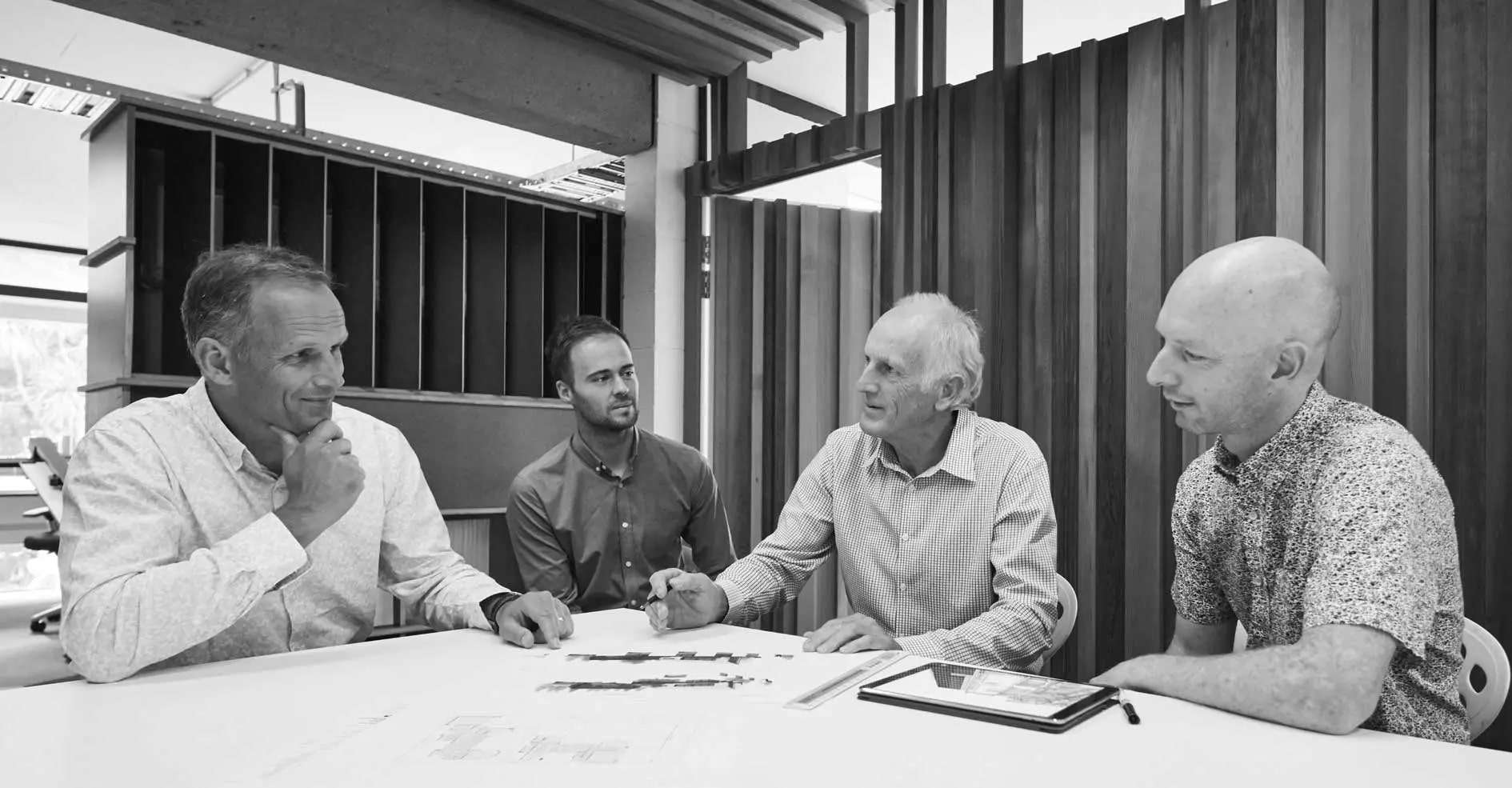 BEST FOR
Modern, Simplistic and Clean Architectural Design
SERVICES
Architecture

 

Site Selection and Analysis

3D Modelling and Rendering

Conceptual Design

Resource Consents

Project Management

Interior Design

Landscape Design

WEBSITE
https://threesixtyarch.co.nz/approach
ADDRESS
173 Saint Asaph Street, city, Christchurch 8011, New Zealand
CONTACT DETAILS
027 201 3771

 

OPERATING HOURS
Monday to Friday: 8am – 5.30pm
Dean Cowell is a qualified architect and design principal in Three Sixty Architecture. Since 1998, he's completed award-winning residential and commercial projects for a diverse range of clients.
His style can be described as modern and professional yet simple and uncluttered. He's a great listener to his clients' needs and takes them into account to implement a tailored design solution.
There's no project that's too big or small for Dean. He can assist you whether it's house and office builds, alterations and extensions, or interior design and fit-outs.
Highlights
Qualified architect
Modern and clean architectural style
Tailored design solution
2)  Corin Anderson – Sheppard & Rout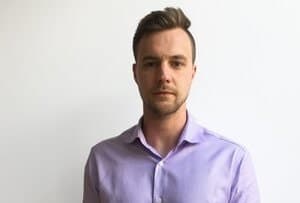 BEST FOR
Eye-Catching and Inspirational Spaces
SERVICES
Planning

 

Urban Design

Architectural Services

WEBSITE
http://www.sheprout.com/team
ADDRESS
104 Salisbury Street, Christchurch Central, Christchurch 8013, New Zealand
CONTACT DETAILS
+64 3-366 1562
OPERATING HOURS
Monday to Friday: 8.30am – 5pm
For captivating and practical housing and commercial design, Sheppard & Rout has you covered. Here, Corin Anderson can manage the entire process from planning to construction.
Instead of only zeroing in on the style aspect, he ensures that the building will be constructed with regard to the particular site and function.
Sheppard & Rout is a prominent company in Christchurch CBD and has been going strong 38 years on. They maintain great communication throughout the process, which is paramount when you want to get the result you actually intends
Highlights
Captivating and practical architectural design
Excellent communication
Can manage the entire process
Customer Reviews
Here's the review of one customer, Alice PB, on Google:
"Very friendly team for your architectural and design needs."
3)  Tobin Smith – Common Architecture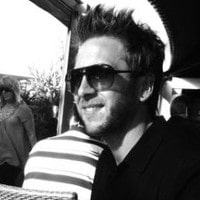 BEST FOR
Organic and Engaging Spaces
SERVICES
Architectural Design and Services
WEBSITE
https://common.nz/
ADDRESS
339 St Asaph Street, Christchurch 8011, New Zealand
CONTACT DETAILS
03 379 0111

 

OPERATING HOURS
Monday to Friday: 8am – 5pm
Tobin Smith is a design director at CoLab Architecture Ltd. He works alongside architect Blair Paterson of Made Architecture at Common Architecture practice.
Design-focused, he is inspired by traditional style but not locked inside it. In fact, he incorporates its elements with modern design to create timeless, meaningful builds.
Using organic and natural materials for structural development, he aims to create great buildings for great people.
Thus, we name Tobin Smith one of the best architects in Christchurch.
Highlights
Organic and engaging spaces
Committed to bringing you the best builds
Uses natural materials
Customer Reviews
On Facebook, Rebecca Reid commented:
"Timeless design- these guys are a big deal."
4)  David Smith – Hassan and Smith Architects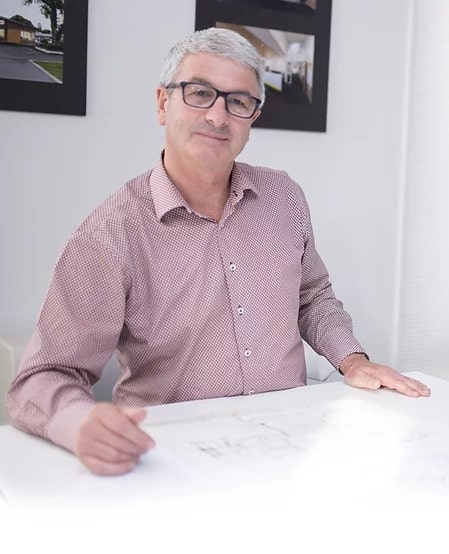 | | |
| --- | --- |
| BEST FOR | Residential Projects |
| SERVICES | Home Architecture Projects |
| WEBSITE | https://www.hassansmitharchitects.co.nz/ |
| ADDRESS | 105b Office Road, Merivale, Christchurch 8014, New Zealand |
| CONTACT DETAILS | +64 22 366 7662 |
| OPERATING HOURS | Monday to Friday: 8.30am – 5pm |
Looking for an architect with abundant experience in residential and ecclesiastical buildings? You've found one with David Smith, an NZIA-registered architect.
Since the 90s, he's accomplished numerous residential projects including those having complex designs. He has a meticulous approach to the design specs, documentation and administration, ensuring you get a practical and stunning house.
He also specialises in developing a design for churches and chapels. His ideas are always fresh and creative and this will certainly add value to your property.
And the great part about working with David is that you'll know exactly what to expect because he'll show you extensive workups of the layout and plans before even starting on the project.
Highlights
Designs stunning, functional houses
Meticulous and experienced
Fresh and creative designs
NZIA-registered architect
Customer Reviews 
Want to know more about why David's one of the best architects in Christchurch? One client, Heath Walters, said this on the website: 
"Clive Barrington Construction Ltd have partnered with Dominic and David on a number of different projects individually and are excited to see where their collaboration might take them. They both have particular strengths, not only on design, but in producing impeccable documentation and adding value throughout the duration of the build."
5)  Richard Dalman – Dalman Architects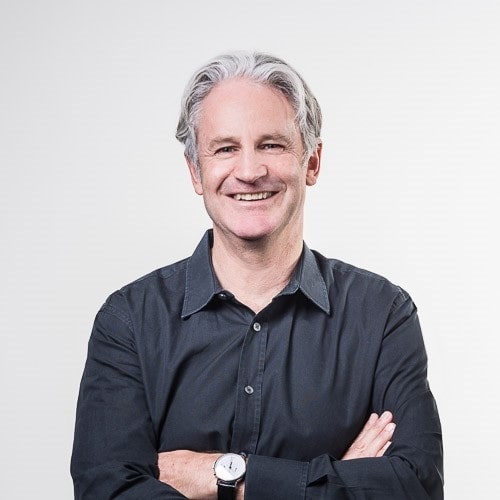 BEST FOR
Unmatched Architectural Design
SERVICES
Development Planning

 

Brief Development

Architectural Design

Interior Design

Hotel Design

WEBSITE
http://www.dalman.co.nz/studio/#people
ADDRESS
825 Colombo Street, Christchurch Central, Christchurch 8013, New Zealand
CONTACT DETAILS
+64 3-366 5445

 

OPERATING HOURS
Monday to Friday: 8.30am – 5.30pm
Richard Dalman excels at designing masterful and innovative houses and interiors for a wide range of sectors, from the residential sector to the hospitality industry.
He is the principal architect and owner of Dalman Architects. He can formulate a development plan that will encompass your vision and the site specifications.
Their ethos is very simple: to enrich the lives of people working, living and playing through their architectural spaces — this simple objective has made the company thrive.
You can browse his varied works online throughout Christchurch and New Zealand to see for yourself how customers have been satisfied and what he can offer you.
Without a doubt, Richard Dalman is one of the best architects in Christchurch.
Highlights
Masterful and innovative building designs
Handles a range of sectors
Dedicated to enrich the lives of others
6) Mitchell Coll – Coll Architecture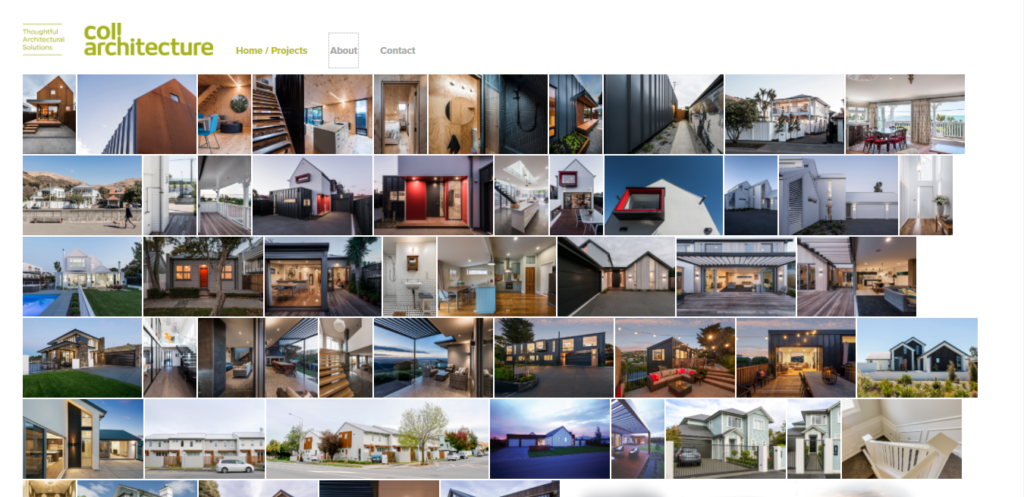 BEST FOR   
Practical and energy-efficient designs
SERVICES
Architectural design
Residential projects
WEBSITE
http:/www./collarchitecture.co.nz/
ADDRESS
City Centre, 14 Walker Street, Christchurch Central City, Christchurch 8011, New Zealand
CONTACT DETAILS
+64 21 223 0113


[email protected]

OPERATING HOURS
Monday to Friday: 8.30am – 5.00pm
Mitchell Coll started Coll Architecture to provide inspired and practical designs. Coll Architecture can handle various types of buildings, including energy-efficient structures.
With a commitment to customer service and architecture, Coll Architecture has won many awards since its founding in 2009.
Another proof of Mitchell's passion for architecture, he also serves as an active member of the National Board for Architectural Designers New Zealand.
Highlights
Modern, realist, and practical designs
Expertise in energy-efficient buildings
Owns a multi-awarded architecture firm
Part of National Board for Architectural Designers
7) Casey Curtis – Curtis Architecture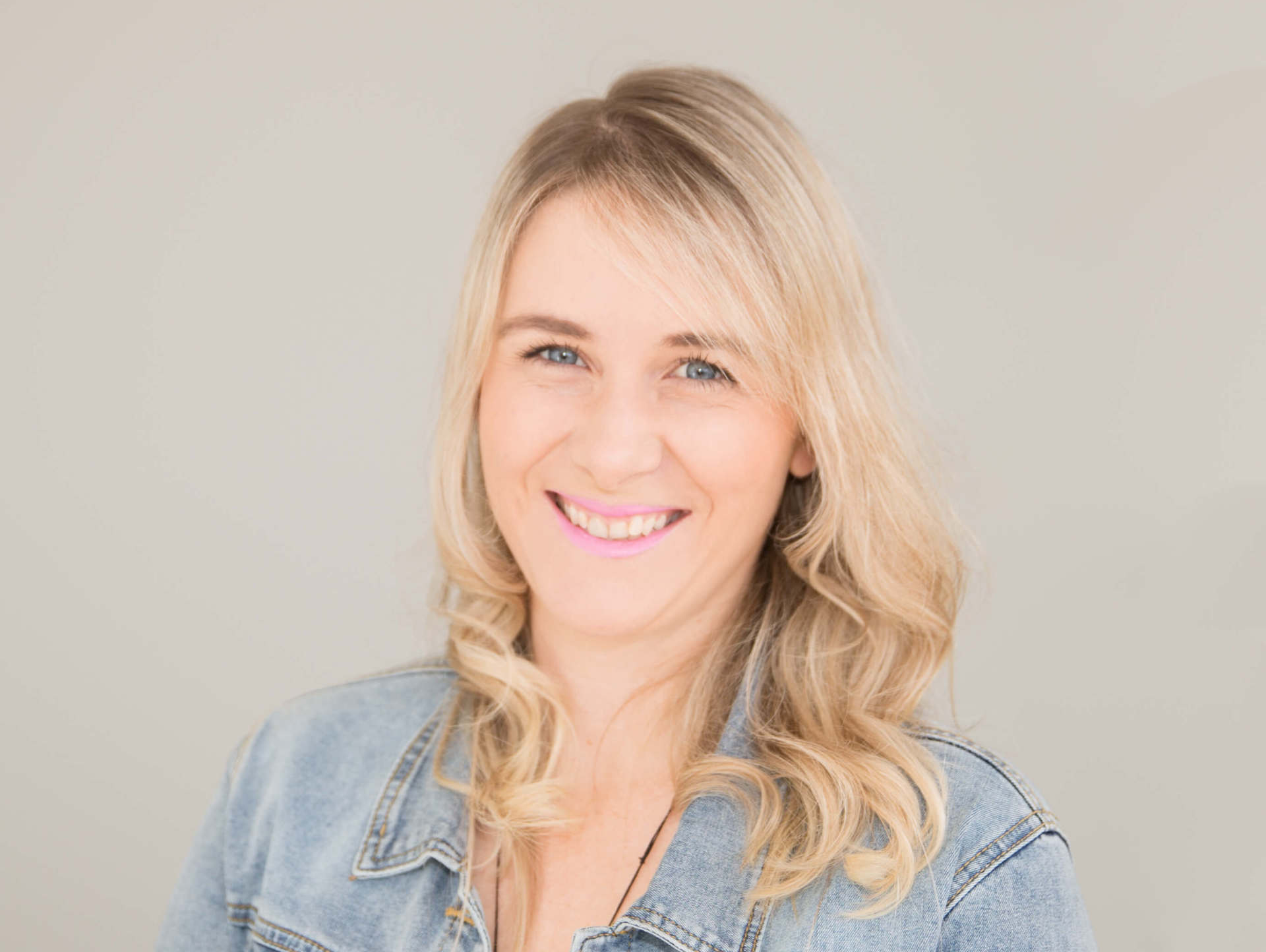 BEST FOR
Creating smart architectural solutions
SERVICES
Renovations & Extensions
New Builds
Sustainable Custom Designed, Energy Efficient Homes
Passive Homes
Workplaces & Commercial Buildings
Homestar Assessments
Resource Consents & Planning
WEBSITE
https://www.curtisarchitecture.co.nz/
ADDRESS
2 Ballarat Way, Wigram, New Zealand
CONTACT DETAILS
EMAIL
[email protected]
PHONE NUMBER
03 344 3301
027 442 6252
OPERATING HOURS
Monday – Friday: 8am–4:30pm
Curtis Architecture is the company to go to if you're looking for assistance in building your new home. They can assure you reduced costs and maximized energy, while allowing you to take up on their new found technologies. All in all, they can offer a lot that would be surely worth the price.
What's more, is that this is also the place to find Casey Curtis, one of the best architects to consider when you're in New Zealand. She's one of the main architects handling projects; very experienced too, having been in the industry for over 10 years. With her expertise, you're sure to receive only the best services.
For more information, contact the company. You can also go to the website to book an appointment.
Highlights
Improves a building's function
Helps create layout that is good for the environment
Assists in making fast and cost-effective homes
Customer Reviews
Garnering a perfect 5-star rating on Google Review, Casey CUrtis, along with Curtis Architecture, is proven to be on the top of the pyramid. They're a firm to consider if you're looking for quality at the best price. Check out this feedback:
"Easy to deal with, exceptional service – highly recommend Curtis Architecture for your new build or eco-design!" – Jack Penniket
8) Bob Burnett Architecture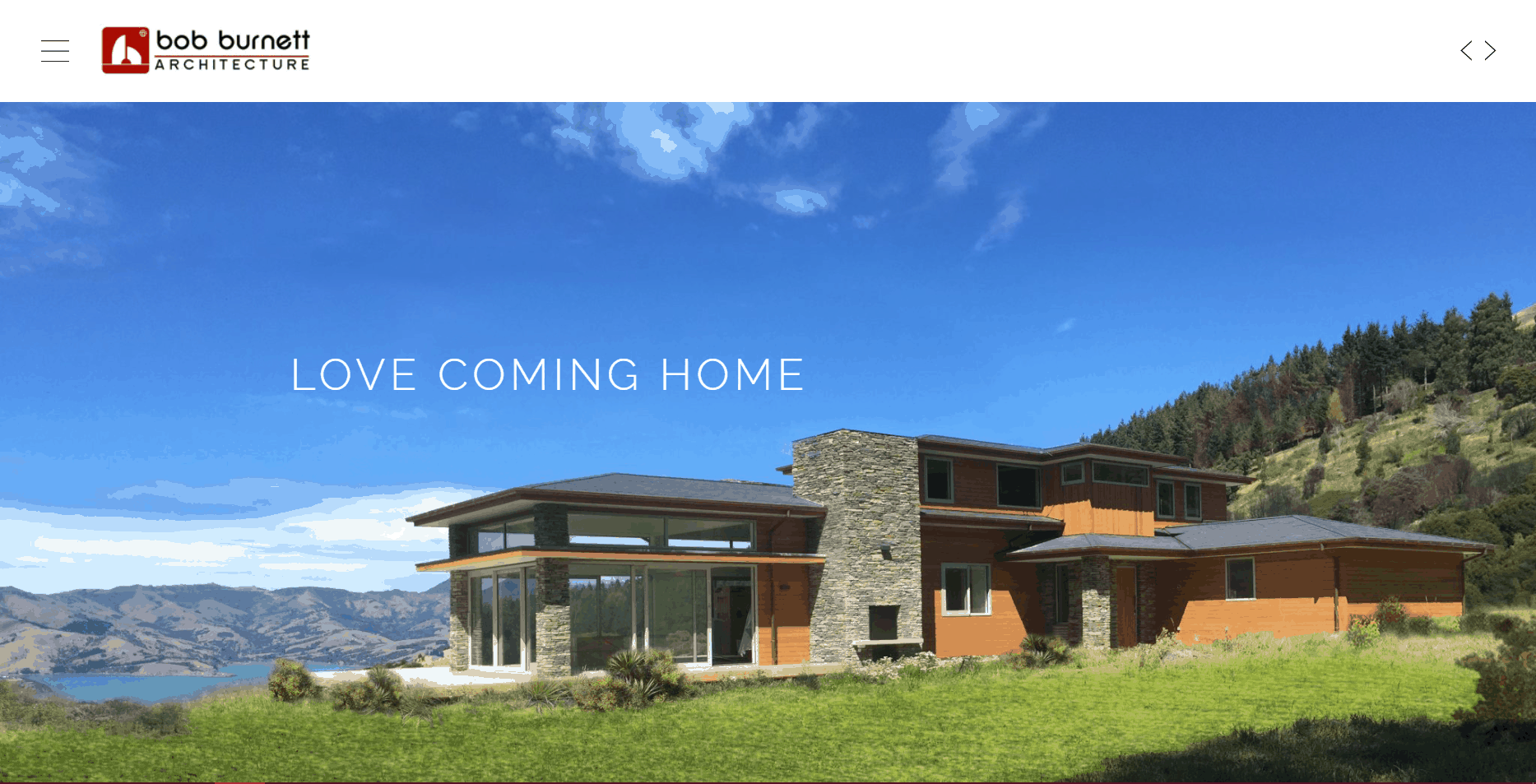 BEST FOR
Energy and Space Efficient Homes
SERVICES
Residential and Commercial Architect Services
WEBSITE
https://bbarc.co.nz
ADDRESS
9/18 Berard St, Addington, Christchurch
CONTACT DETAILS

Email [email protected]

Phone 0800 002 674

OPERATING HOURS

Monday – Friday: 9 AM – 5 PM
Bob Burnett Architecture is unmatched when it comes to high-performance, sustainable homes. Their main motivation in design is not only meeting their client's functional and technical requirements, but also help foster a stronger connection to nature.
Most, if not all, design ideas come from Bob Burnett and Shizuka Yasui, both of which are licensed architects with their respective specialisations. After many years in the architecture industry, they've been able to handle a diverse set of projects in residential and commercial settings. 
Their designs focus on providing gorgeous, light-filled spaces that integrate renewable energy systems and off-site methodologies. This helps provides their clients with a home that has reduced running costs and is environmentally friendly than most properties in the market.
Given their skilled architects, unique designs, and reasonable rates, there's no reason why Bob Burnett Architecture shouldn't be on your list of architects to consider. With their help you can have a home that can will be peaceful and promote better health and wellbeing for anyone that lives in it.
Highlights
Environmentally sound homes
Many years of experience
Diverse range of projects
Award-winning services
And that completes our list of the best architects in Christchurch. With them, your property will have a unique, captivating and functional design that you'll be proud of.
So what do you think of the ones we've featured? If you have any questions or comments, just flick us a message and we'll get back to you as soon as we can.
With the right architect, the building of your home or commercial space will be seamless. In this case, you may like to read about the best home builders in Christchurch.