The 4 Best Asphalt Wellington Professionals
Got an asphalt roading, resurfacing, or repair project to do? If you've answered yes, you're in luck — we've gathered the best asphalt Wellington professionals here.
We organised this list by picking experienced, reliable and safe contractors. Secondly, we opted for those with fabulous customer service and a reputation for finishing on time and within budget.
We are sure that you'll be amazed by the quality and durable finish they will give you. And with that, we now bring you the best asphalt Wellington professionals!
1)  Fulton Hogan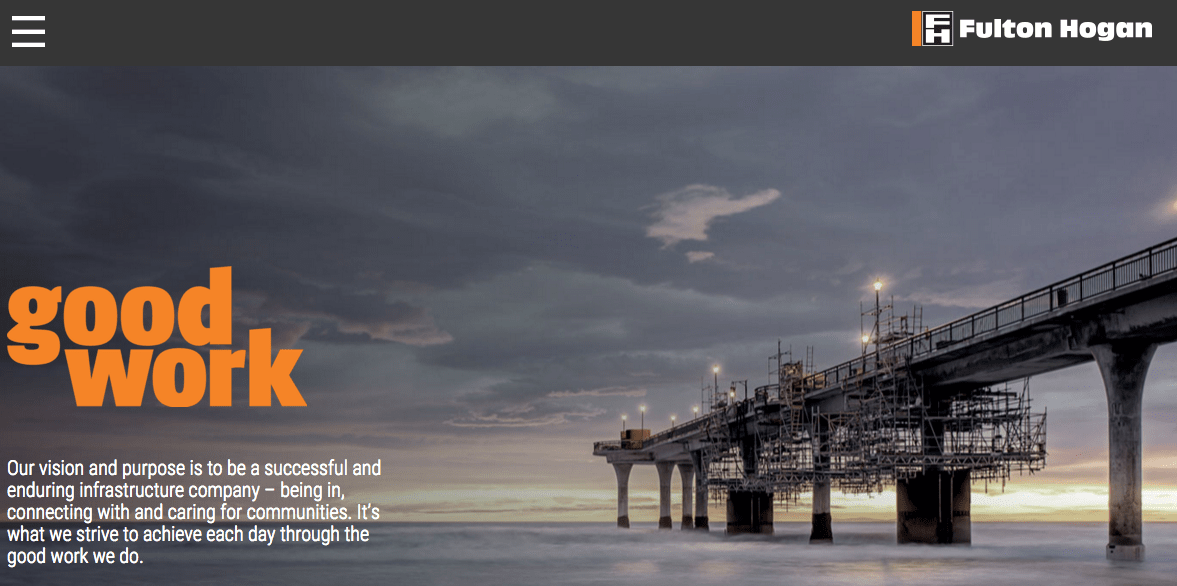 BEST FOR
Top-Quality Products and Workmanship
SERVICES
Construction

Surfacing

Asset Management

Laboratories

Transport

Traffic Management

WEBSITE
https://www.fultonhogan.com/
ADDRESS
Hebden Crescent, Belmont, Lower Hutt 5010, New Zealand
CONTACT DETAILS
+64 4-565 0127
OPERATING HOURS
Monday to Friday: 8am – 4pm
Fulton Hogan is a leading construction company in Australasia with over 85 years' experience. In all they do, they believe in caring for and giving back to the community.
They provide high-quality and enduring work across all industries including roads, airports, ports, sewerage, water, energy, resources, communications and rail.
One of their services is asphalt surfacing, whether for driveways, pavements, roads and crossings. They have state-of-the-art equipment and a highly skilled crew.
And they will collaborate with you throughout the entire process to produce the result that is exactly as you envisioned.
Highlights
Provide high-quality and enduring work
Highly skilled crew
State-of-the-art equipment
Over 85 years' experience
Community-oriented
2)  McCormack Group Ltd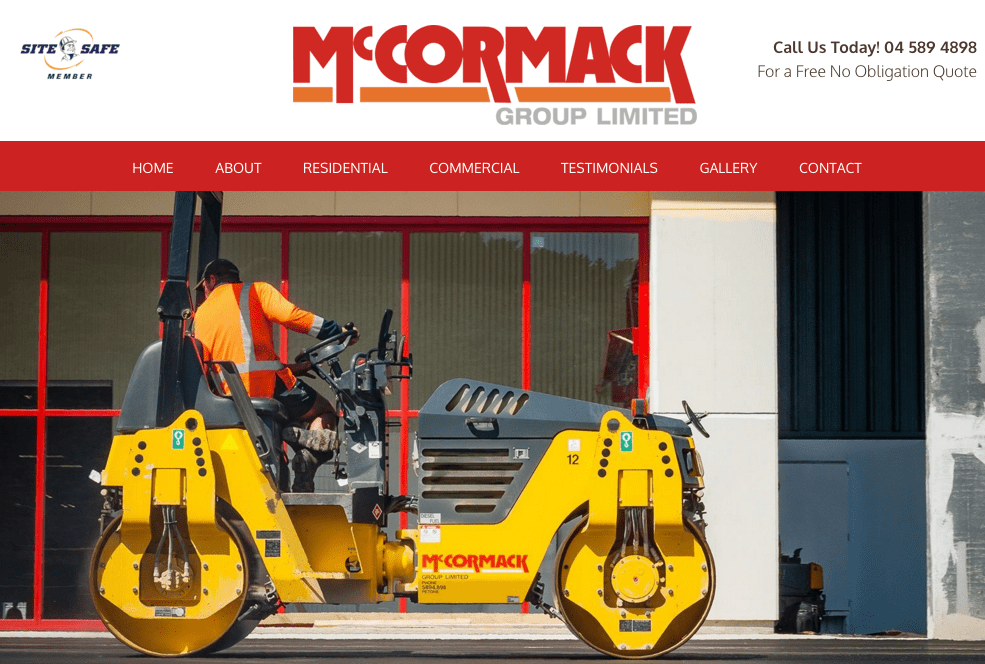 BEST FOR
Personable and Hands-On Service
SERVICES
Residential

●     Driveways

●     Repairs & Maintenance

Commercial

●     Roading

●     Car Parks

●     Base & Site Preparation

●     Chip Seal

●     Repairs & Maintenance

WEBSITE
https://www.mccormackgroup.co.nz/
ADDRESS
5 Gear Street, Petone, Lower Hutt 5012, New Zealand
CONTACT DETAILS
+64 4-589 4898
OPERATING HOURS
Monday to Friday: 8am – 5pm
Simplicity is best for McCormack Group. They deliver a hands-on and reliable service for asphalt resurfacing, paving and roading works in the Wellington Region.
With a small but dedicated team, they strive to deliver quality workmanship that exceeds your expectations. To do this, they use only trusted asphalt and bitumen products.
Roads, pathways, chip seals, tennis courts, car parking — whether it be commercial or residential — they'll take it on and leave a job well done.
As they're SiteSafe registered, you can rest assured that the work will be done to the highest safety standards, well on par with the best asphalt Wellington professionals!
Highlights
Hands-on and reliable service
Provide commercial and residential asphalt works
Use the best quality products
Small but dedicated team
SiteSafe registered
Customer Reviews 
Here's the feedback of one customer, Roger Walker, on the website:
"I selected McCormack Group to do this job from 3 quotes because of professional attention to detail, Tom listened to our requirements and offered advice from his years of experience. Tom and his team were able to execute our vision with no hassles and completed the project on time."
3)  Jet Black Asphalts Ltd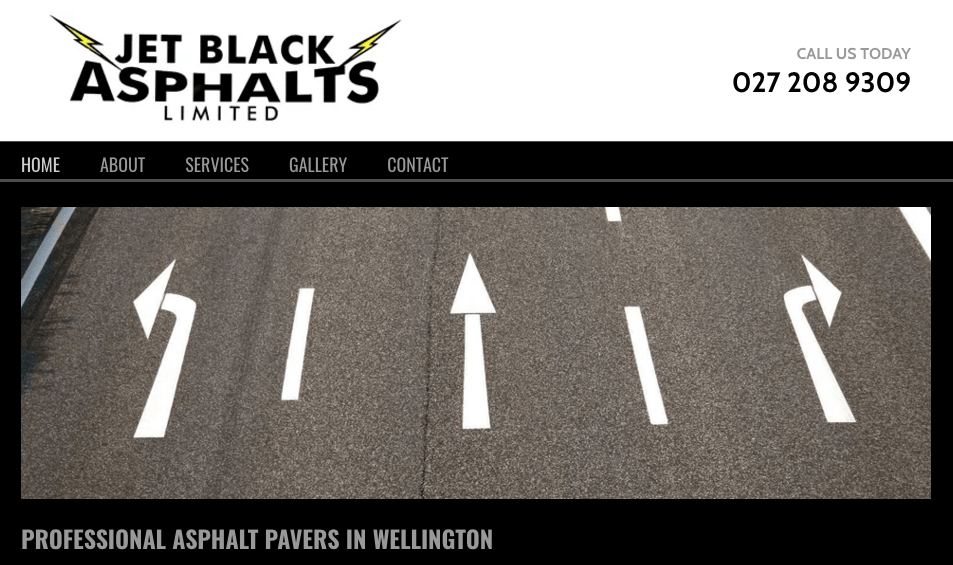 BEST FOR
Fantastic Asphalt Finish
SERVICES
Asphalt & Bitumen

Pothole Repairs

Roading/Driveways

Trench Reinstatements

Landscape Excavation

Sand & Crack Sealing

WEBSITE
https://www.jetblackasphalts.co.nz/
ADDRESS
PO Box 50341, Porirua 5240, New Zealand
CONTACT DETAILS
027 208 9309
OPERATING HOURS
—
For remarkable asphalt pavers at a reasonable rate, just give Jet Black Asphalts a holler. They have built a great reputation in Wellington and the surrounding suburbs.
They provide a complete range of services, including asphalt paving roads and driveways, pothole repairs, earthworks, and sand and crack sealing.
Their adept team keeps up-to-date with the latest industry trends and methods. That enables them to carry out their work in the swiftest yet most efficient manner.
Some of the best asphalt Wellington professionals, Jet Black Asphalts use top-notch materials and tools for a splendid paving finish that will never fail to astonish!
Highlights
Fantastic asphalt paving finish
Uses top-notch materials and tools
Adept and efficient crew
Keeps up-to-date with the latest industry techniques
Complete range of services
Reasonable prices
4)  Greenstone Civil Works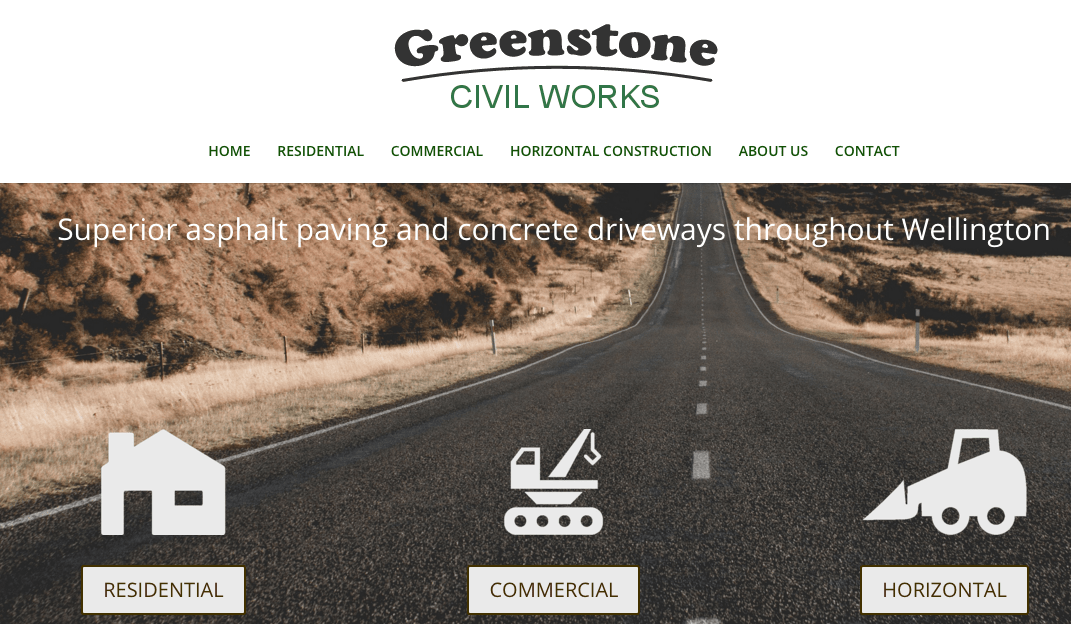 BEST FOR
Superior Asphalt Laying Workmanship
SERVICES
Residential

●     Asphalt

●     Tar Seal

●     Concrete

●     Decorative Concrete

●     Coloured Concrete

●     Exposed Aggregate

●     Paved Driveways, Paths & Patios

●     Cobblestone & Slate

●     Concrete Cutting

Commercial

●     Road Maintenance

●     Footpaths

●     Drainlaying

Horizontal Construction

WEBSITE
https://greenstonecivilworks.co.nz/
ADDRESS
198 Gracefield Road, Lower Hutt, New Zealand
CONTACT DETAILS
+64 4 566 0890
OPERATING HOURS
Monday to Saturday: 7am – 6pm
Laying asphalt for your driveway, tennis court or parking lot and want it to be superb in quality so that it will last through the ages? You should hire Greenstone Civil Works.
Having been around for 3 decades, this company has done hundreds of projects for their clients. They have top-of-the-line equipment such as asphalt and concrete trucks.
Their team is highly qualified as well as well-trained in health and safety to provide a prompt and reliable service for a wide scope of civil, commercial and home projects.
Also, they lay thicker asphalt than others to strengthen the pavement's surface against warps and cracks. This spares you from revisits and the repair costs that come with them.
And that's how they rank amongst the best asphalt Wellington professionals. 
Highlights
Superior quality asphalt paving
More than 30 years' experience
Highly qualified team
Offer a wide scope of services
Follow health and safety procedures
And there you have it for the best asphalt Wellington professionals. Make a design statement with your new asphalt paving by getting one of these contractors.
Do you have any questions or comments about what we talked about? If you do, you can send us a message and we'll get back to you in a moment.
What's more, if you need to build concrete steps, footpaths, patio, or driveway, you can also read about the best concrete Wellington contractors.