17 Best Auckland Property Management Firms
Being a landlord is not easy — there are plenty of things you have to take into account. We'd like to help you with that by showing you a better way to manage your property with a minimum of fuss: that is, we've gathered the best Auckland property management firms you can hire!
Just think about the hassle of collecting undue rent from hiding enants, making sure rental contracts comply with the law, or overseeing maintenance. If you're a one-man band, it could very easily overwhelm you.
So, we selected the firms with an experienced team who can give you the support you need. Now let's start with our lineup for the best Auckland property management firms!
1) Point Property Management

| | |
| --- | --- |
| Best for | Premium Property Management |
| Services | Property management for owners and tenants |
| Address | Level 1, 103 Carlton Gore Road Newmarket, Auckland 1023 |
| Contact no | 0800 763 123 |
| Website | https://www.pointpropertymanagement.co.nz |
First on our list is Point Property Management, a property management firm that accommodates both property owners and tenants.
Point Property Management has been serving the Auckland and Waikato areas for quite some time now, steadily building up a reputation for service excellence since they first began operating in 2014.
One of the most notable things about Point Property Management is their passion for their craft. They're one of the property management firms that actually enjoys their jobs, thus yielding better results for their clients.
If you're thinking of investing in properties, Point Property Management may be the one for you. They have worked with many clients, showing their efficiency and effectiveness in building successful property portfolios.
Highlights
Capable of handling several properties at a time
Accommodates both property owners and tenants
Transparent rates
Excellent customer service
Helps maximise your property returns
2)
Zodiak
Management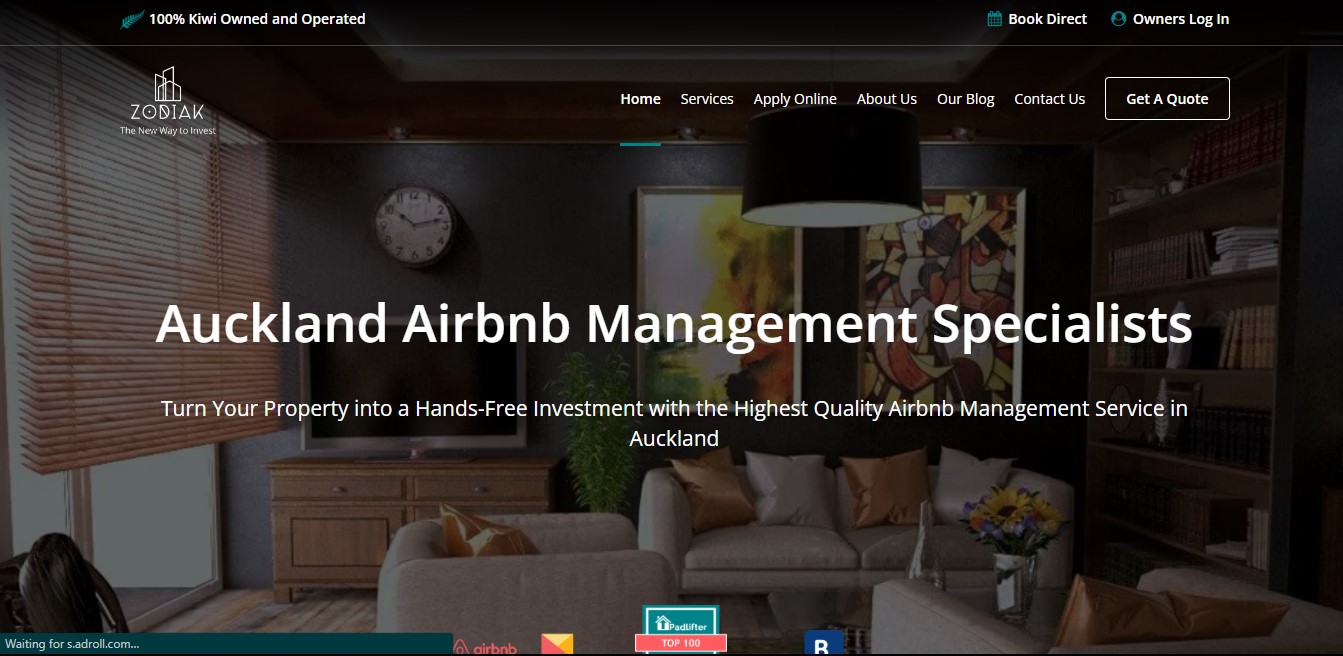 Zodiak Management is a property management company based in Auckland, New Zealand, that specializes in managing properties for Airbnb and Booking.com.
One of the most significant advantages of working with Zodiak Management is their emphasis on security. Unlike many other property management companies, Zodiak Management has central check-in stations located throughout Auckland where guests pick up their keys before arriving at the property.
What's great about this is that it ensures that keys to the property are kept safe and secure, minimizing the risk of unauthorized access or theft.
Another advantage of working with Zodiak Management is their personal concierge check-in service, which is an optional service offered to guests. This service provides an extra level of convenience and ensures that guests feel valued and well taken care of.
However, one potential disadvantage of working with Zodiak Management is their specialization in managing properties for Airbnb and Booking.com. While this is an advantage for property owners who want to list their properties on these platforms, it may not be ideal for those who prefer to rent their properties through other channels.
Highlights
Free quote online with 30 minutes consultation
Online application for 

property

 owners
Hassle-free transaction
3) Metro NZ Property Management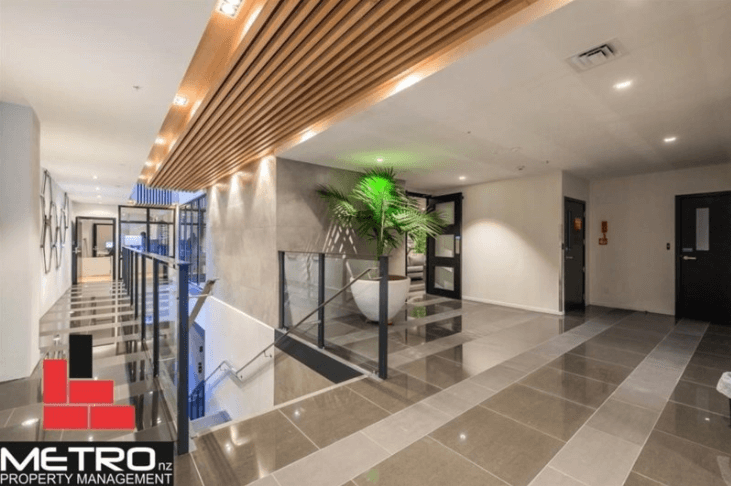 | | |
| --- | --- |
| Best for | Customer Service |
| Services | Property Management, Building Consultants, Investment Properties, Free Property Appraisals, and Rental Properties |
| Address | 23-29 Albert street, Auckland, New Zealand |
| Contact no | (09) 985 5706 |
| Website | https://www.metronz.co.nz/ |
Whether you're a tenant or investor, Metro NZ Property Management got you covered. Their business model is proven and will benefit you in countless ways.
Their team is supportive and friendly as they assist you through property management. This could range from finding you tenants to maximising your returns on the rented property.
They are one of the best Auckland property management firms for many reasons: competitive rates, wonderful homes to offer, excellent customer service, and a seamless reporting process.
Highlights
Excellent customer service
Competitive prices
Award-winning systems and processes
Helps maximise your property returns
Friendly and positive team
Customer Reviews
Kate Kendrick writes from Google Business:
"Really positive experience renting with MetroNZ. John Baatjes was amazing, even moved us in on Christmas Eve and gave us lots of help and advice about the local area. Quick responses with emails and a really genuine person. Thank you!"
4)  Wendell Property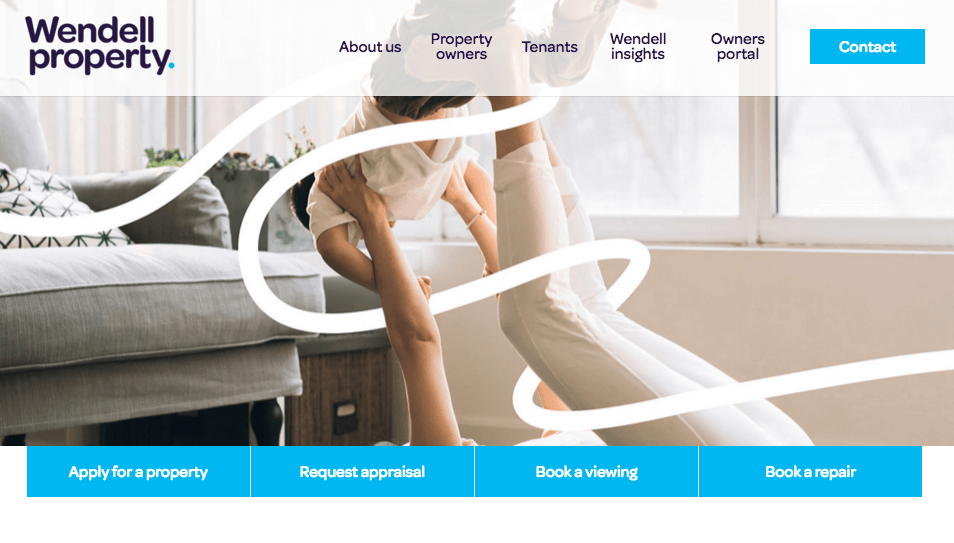 | | |
| --- | --- |
| Best for | Personalised Client Solutions |
| Services | Investor and Home Owner Property Management |
| Address | 10 Maidstone Street, Grey Lynn, Auckland 1021, New Zealand |
| Contact no | (09) 849 2588 |
| Website | https://wendellproperty.co.nz/ |
If you need a dependable and resourceful team, then Wendell Property is it! They are there to maximise your profit by keeping your property fully occupied as much as possible.
With decades of experience, they can advise you as to which property you should rent or invest in. Because every client's situation is unique, they tailor their approach and plan to suit them.
As they are another one of the best Auckland property management firms, having them on your team is a great investment. So, make the most of your property — through Wendell Property!
Highlights
Delivers results for your investment
Personalised approach
Experienced and talented people
Customer Reviews
Tom Walkowiak praised Wendell Property on Google Business: 
"Tom Rasmussen and the team at Wendell Property have been absolutely amazing to deal with. Every stage of the process, Tom kept me updated with what was happening. 
Tom took complete ownership of the whole process and delivered more than great result. Truly amazing customer service. Couldn't recommend Wendell Property Management more. 5/5"
5)  Aspire Property Management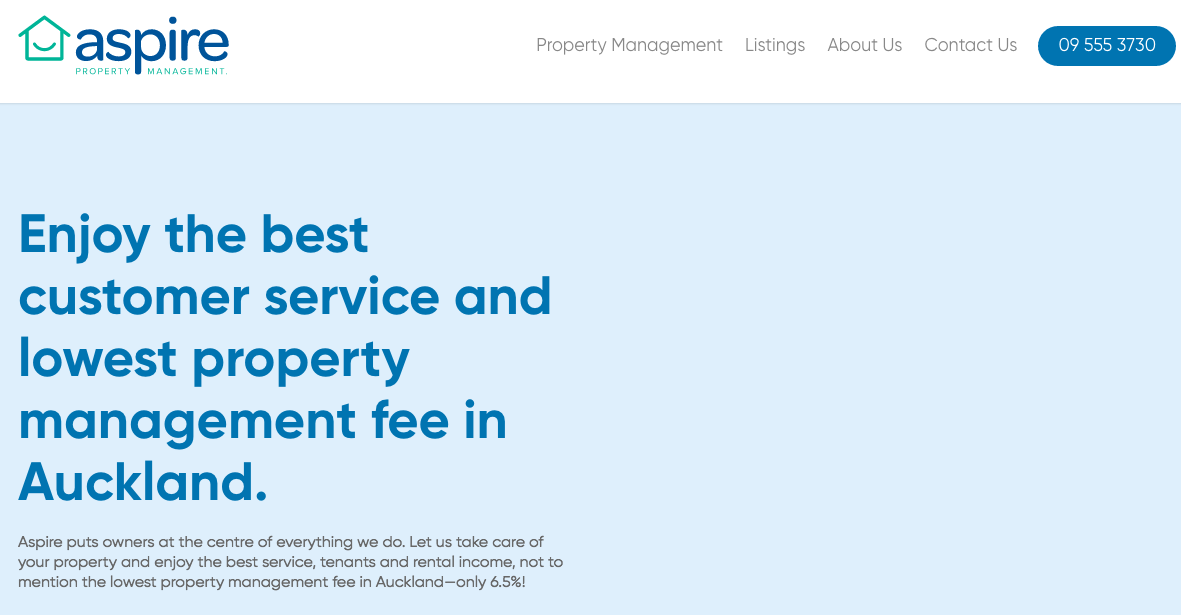 Best for
Value for Money
Services
Property Listing, Tenant Selection, Rent and Finances, Maintenance, Inspections, and Property Compliance
Address
32 Anzac Street, Takapuna, Auckland
Contact no
09 555 3730 |

[email protected]

Website
https://aspireproperty.co.nz/
Looking for a property manager for a reasonable price? Then you've got everything you need with Aspire Property Management. Here, you only need to pay a 6.95% commission to them.
They are mostly focused on their customer service, innovation, and technology. They look for more tenants, repair and maintain, update you with new changes in tenancy law, etc.
You can entrust your property to them, as they'll ensure it's taken care of in the best possible way. With them, your big investment will shine for you and your tenants in the form of income.
Highlights
Lowest rate of 6.5% to pay property managers
Great service quality
Updates you with legislation changes
Gets you the highest potential for your rental income
Customer Reviews
Amit Chatrath comments on Google Business:
"Working with Aspire from more than 2 years. Really happy with their service and quick turnaround time on everything. Casey  handles my property and is very transparent about the cost etc.  Definitely recommend them."
6) Residential Rentals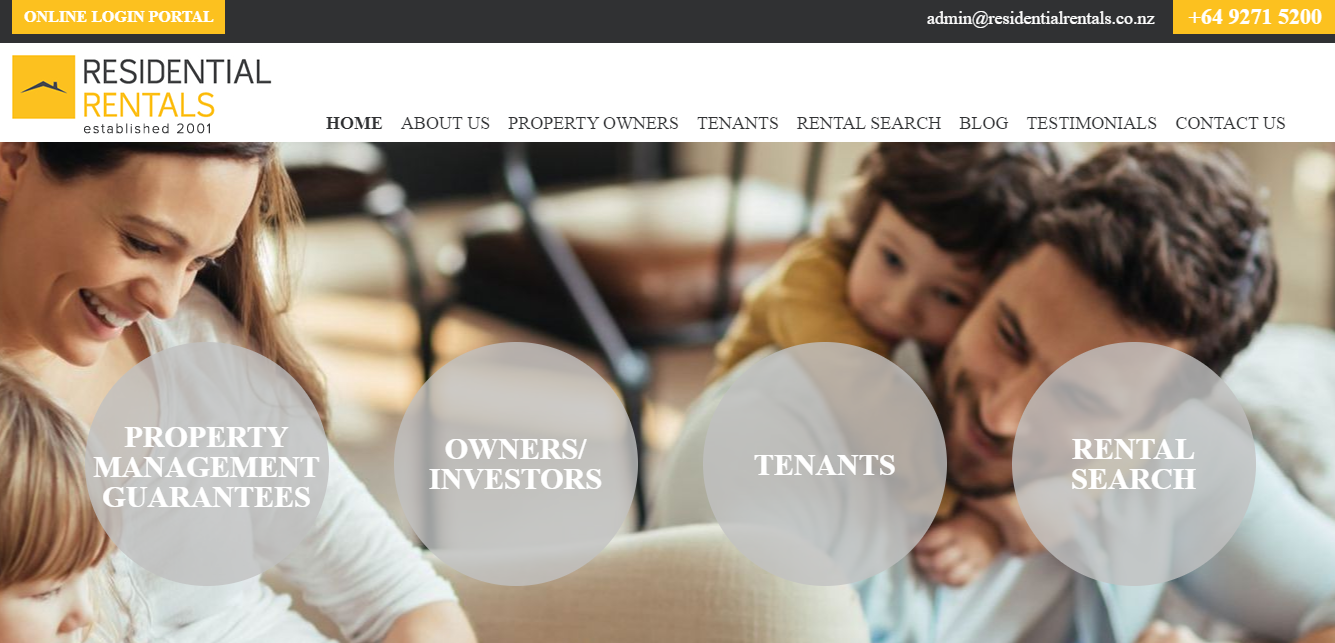 Landlords who come to Residential Rentals want reliable and trustworthy advice. The team at Residential Rentals is a family-owned and operated boutique agency that specialises in high-quality properties offering a professional, personalised service to both our owners and tenants.
They have an excellent staff-to-property ratio ensuring our staff can offer a hands-on personalised property management service. This can keep clients and tenants happy and providing the quality service with integrity that we pride our solid reputation on.
Residential Rentals has invested in the latest property management systems offering our owners their own personalised online portal. Residential Rentals gives peace of mind and optimal returns with unique service guarantees.
Highlights
Excellent staff to property ratio offering a personalised approach to Property Management
High levels of service and customer support
Experienced knowledgeable staff
Customer Reviews
"Many thanks to the team at Residential Rentals, always available and nothing is too much trouble. Highly recommended."
"From a professional property managers perspective, this team stands out in a very positive and professional light."
7) Parkit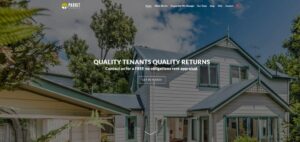 BEST FOR
Trouble-free Rental Property Ownership
WEBSITE
https://parkit.org.nz/
ADDRESS
Unit 6A
18 Oteha Valley Rd Extension,
Albany
CONTACT DETAILS
Phone: 0274 81 27 26
Email: [email protected]
OPERATING HOURS
N/A
Parkit is a specialist property management company focused on the Auckland area. Their goal is to provide a hassle-free property ownership experience to all their clients.
They understand that finding the right tenant is important in property management– which is why that is one of their utmost priorities. Parkit is able to handle all the aspects of property management, from maintenance to tenantship.
If you're interested, make sure to contact them immediately.
Highlights
Over 20 years of experience
Experienced property managers
8) Your Property Manager

BEST FOR
Professional Property Management Services
WEBSITE
https://www.yourpm.co.nz/
ADDRESS
2a/215 Rosedale Road, Albany
CONTACT DETAILS
T: 0800 736 828
M: 021 0555 712
E: [email protected]
OPERATING HOURS
N/A
Your Property Manager Ltd provides excellent property management services within the North Shore, West and Central Auckland and Hibiscus Coast. With their attention to detail and communication, you'll feel like a valued customer rather than just a number.
You can count on them to provide great service, complete thorough routine inspections, oversee all aspects of your investment property and give prompt responses to your queries. Your Property Manager is someone you can count on to manage your property well and make owning an investment hasslefree.
Highlights
Periodic inspections
Prompt response
9) Walker Weir

BEST FOR
Property Management
WEBSITE
https://walkerweir.co.nz/
ADDRESS
AIG Building
Level 8, 41 Shortland Street
Auckland CBD
CONTACT DETAILS
Mobile:
021 119 0361 (Alex Hitchcock)Telephone:
09 972 1212Email:
[email protected]@walkerweir.co.nz
OPERATING HOURS
N/A
Walker Weir is a property management firm that treats your property as if it was theirs. Their comprehensive services involve property maintenance, as well as tenant screening.
Besides managing your property properly, they will also increase your rental income and maximise your returns. With Walker Weir, your property will be the most prolific it can be.
Highlights
Free rental appraisals
Comprehensive tenant screening and selection
On-time rent collection
10) Ray White Northside Property Management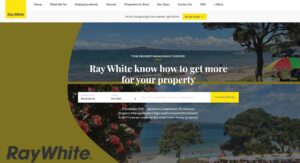 RayWhite North Shore Property Management is a firm that specialises in handling properties across Auckland and the North Shore. The team has a collective 20 years of experience in the field, making them one of the most highly qualified property managers.
It's worth noting that Ray White has a big promise that they intend to keep with every client they take on. That is, to provide a hassle-free rental property ownership experience without sacrificing capital and rental value.
One of the things RayWhite does to fulfil this promise is by carefully selecting the properties they choose to manage, electing not to work with those that they don't see potential in. Once the properties have been chosen, they move onto the marketing stage, which includes the use of various advertising tools if they don't have prospective clients on a waiting list.
Speaking of clients, the selection process is just as selective as the one for properties. RayWhite takes great care in studying each prospect's employment record, credit history, and personal references to ensure quality tenants for the properties.
After choosing a client that best suits the properties they manage, RayWhite continues on with their duties, handling inspections, rental payments, repair and maintenance, and many more. Do contact them today to learn more about what they have to offer.
Highlights
Over 20 years of property management experience
Highly critical and selective tenant process
Comprehensive property management package
11) Uno Property Management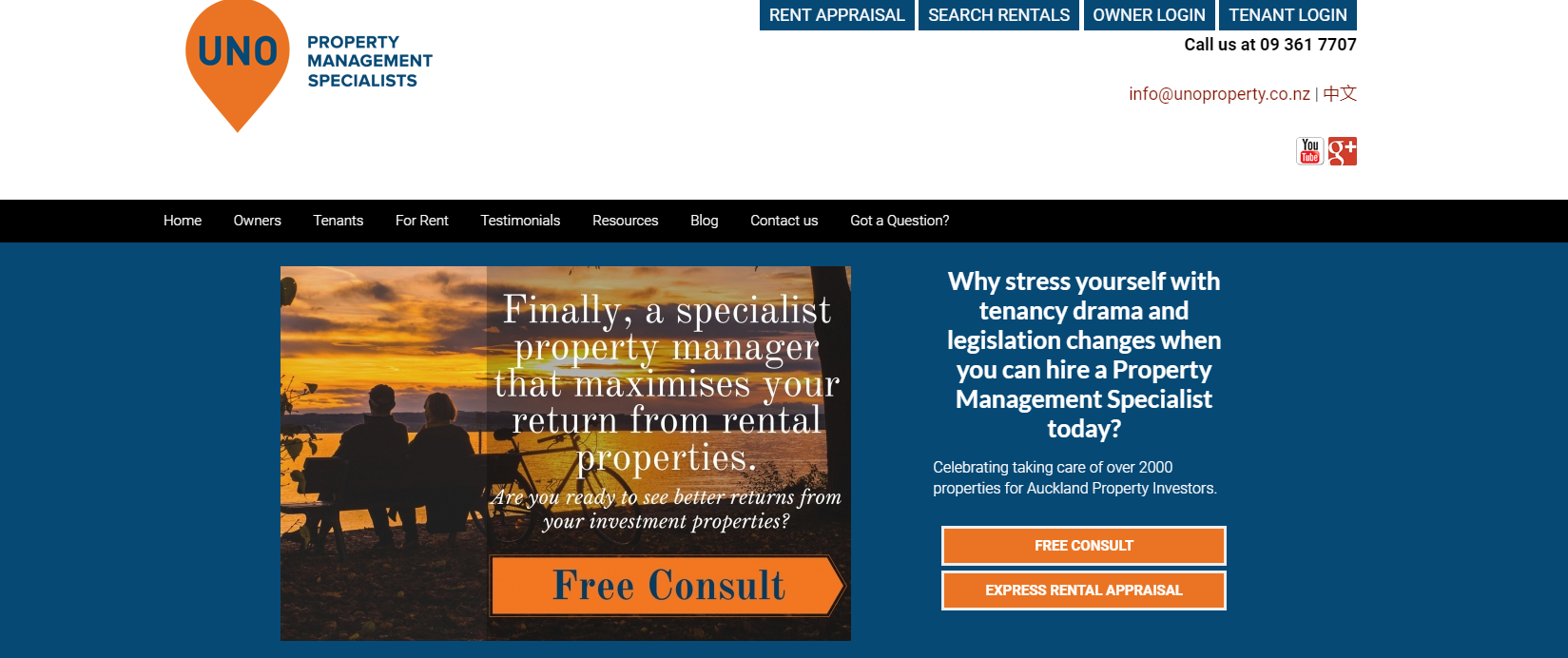 Best for
Express Rental Appraisals
Services
Property Management Services for Tenants and Owners, Property Viewing
Address
Ground Floor, 2/14 Normanby Road, Mt Eden, Auckland
Contact no
09 361 7707
[email protected]
Website
https://www.unoproperty.co.nz/
If you're looking for a property manager, it's crucial to find one that treats the property as if its their own. It's the same for tenants, they need to find a property manager that takes into consideration their needs.
Only then will you be able to find the property manager that suits you.
While you're endeavouring to do so, why not consider the firm that's next on our list? Uno Property Management is dedicated to riding the two-way street with its clients. They'll benefit from you, just as you'll benefit from them.
How? You may ask. Well, firstly, Uno Property Management will handle your property with care, all the while offering an owner portal, so that you'll always have a say in what happens with your property.
Another thing worth noting is that properties under Uno Property Management are rarely vacant.
The firm goes to great lengths to find tenants that best suits your properties. Such an aspect also benefits tenants since Uno Property Management will try to match them with properties that cater to their needs while still being in range.
If you're looking for more reasons to choose Uno Property Management, then you should know that the firm has invested in learning and training on legislative changes so that compliance is handled for you. They're a team of dedicated people whose main goal is to gain 100% client satisfaction, which is why they put great stock into being professional, highly communicative, and accessible to the community.
Highlights
Owner online portal 24/7 access your information – puts you in control
Virtual tour to market your property – rent faster and at a higher rent
Online booking system for prospective tenants – less time on the market
Real-time market feedback for your property while on the market – keeps you informed
Videos for property inspections and major maintenance items – protect your Investment
12) Resolute Property Management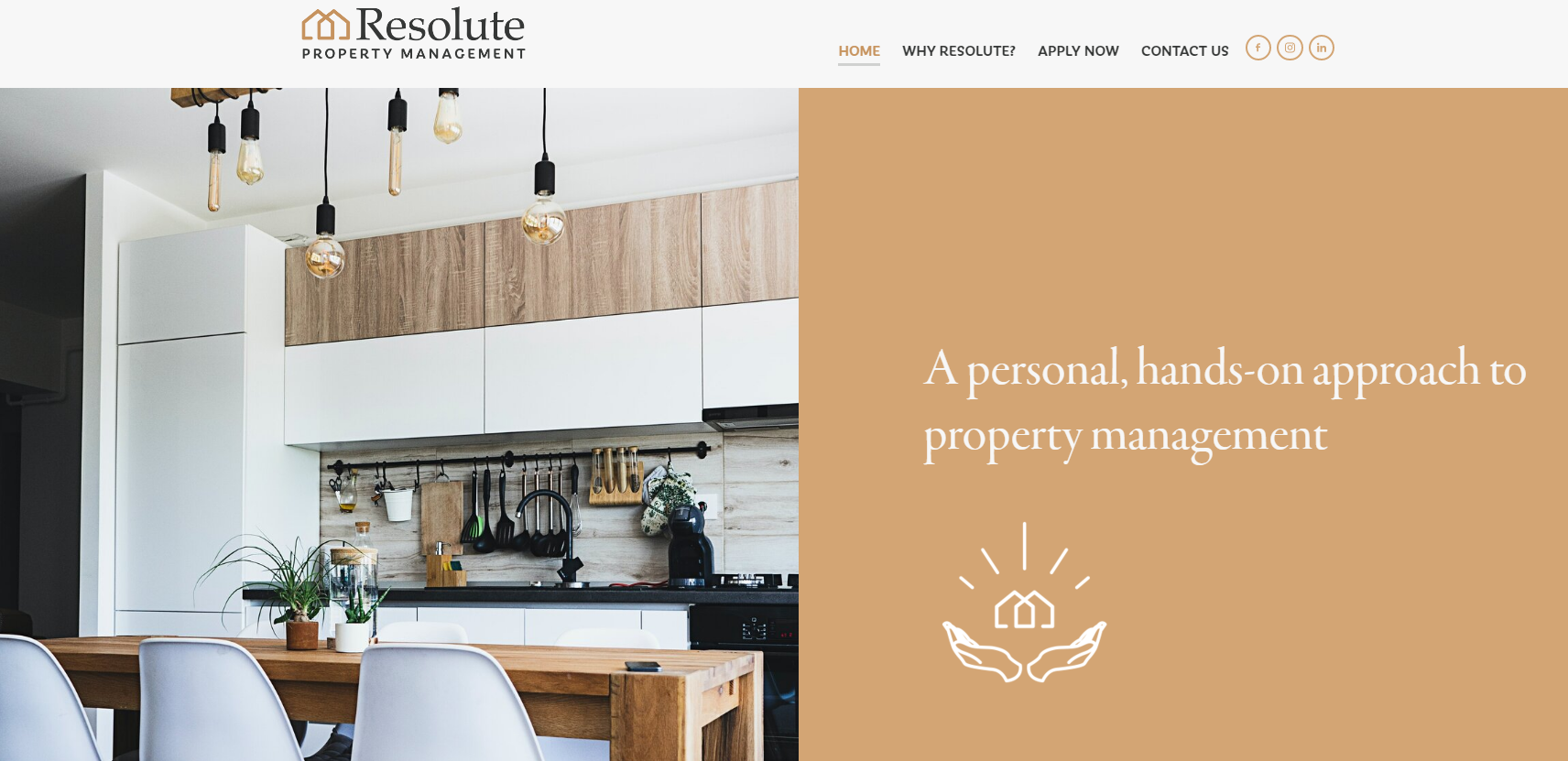 Managing a property can be overwhelming, regardless if it's your first rodeo or not. This is why many seek out the services of a property manager, to have some breathing room in everyday life.
If you're the same, then you'll need a property manager who'll care about your property as if it was their own. Debbie of Resolute Property Management is an excellent example of such a property Manager.
Debbie has over two decades of experience in the field, having worked for other firms before starting her own. The clients that she had worked with in the past, the properties and tenants she had handled — all of these supposedly have moulded her into the manager that she is today: Professional and dependable, with a keen eye for details.
You'll find that working with Debbie will grant you access to a property management service where all parties communicate in an open and honest way. Communication is one of the key factors of a successful property manager-client service, which is why Debbie has always put great stock in it.
Communicating with Debbie, you can relay to her all of your concerns regarding your property. Afterward, she'll take note of these concerns, may it be regarding tenants, taxes, reports, or other matters, and will do her best to offer a solution in a timely manner.
So, should you need help with a property today, why not consider Debbie and Resolute Property Management's services?
Highlights
One-woman team
Punctual and detailed reports
Personal, hands-on approach to property management
13) Kingdom Home Property Management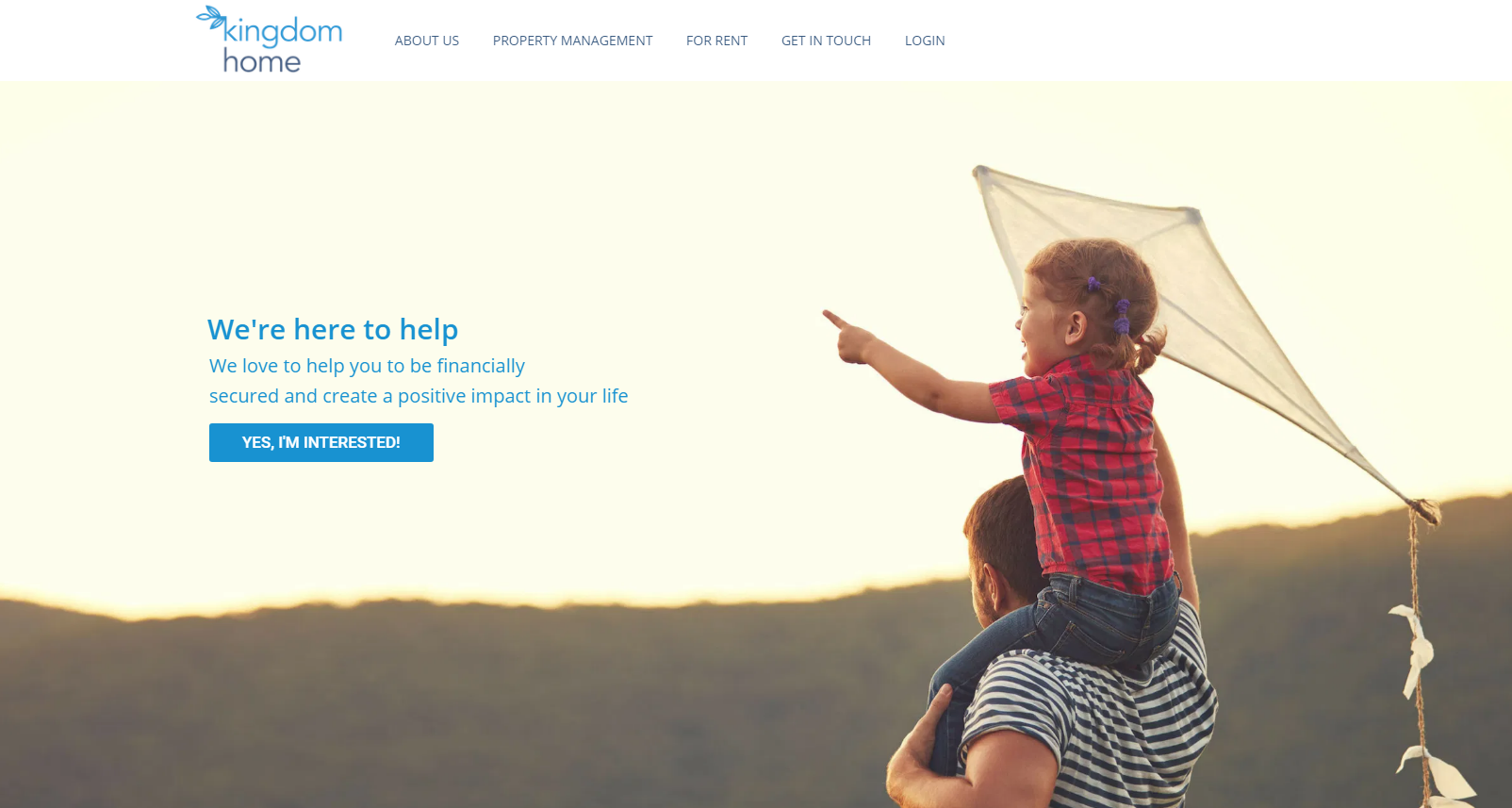 Best for
No Minimum Contract Property Management Services
Services
Property Management, Tenant Selection, Property Maintenance, Finance and Taxes
Address
23 Edwin Street, Mt Eden
Auckland 1041
New Zealand
Contact no
P: +64 939 000 39
M: +64 22 191 8866
E: [email protected]
Website
https://www.kingdomhome.co.nz
Kingdom Home Property Management was founded in 2013 by two property investors, whose main goal was to share their wealth of knowledge regarding properties and the proper handling and management of said properties.
Currently, Kingdom Home Property Management is known for helping people build their own future through property management of investment houses. Between 2013 and now, the firm has disbursed over $5M rent payment to homeowners.
Aside from an extensive array of property management services, Kingdom Home Property Management also now offers mortgage advisory. Their talented team gives advice to their clients, helping them either expand their portfolios or get their first proper homes.
Another factor that has contributed to Kingdom Home landing on this list is their straightforwardness with every client they take on. They offer a first meeting that's obligation-free, where the manager and the client can discuss what it is the client wants out of the firm.
An assessment of the property follows the first meeting. After that, there are several other steps, which include management authority, tenant screening, property inspection, and many more.
Kingdom Home is very thorough with every job they take on.
Fortunately, clients need not worry about paying services they don't need since the firm also offers fixed price plans with no minimum contract terms. Plus, there are no hidden fees, so you can rest easy knowing you're only paying for the service you're getting.
Highlights
Obligation-free meeting
Straightforward process to applying for a manager
No hidden fees
No minimum contract terms
Fixed price management fees option
24/7 portfolio outlook available to you
14) McDonald Property Management

| | |
| --- | --- |
| Best for | Professional quality property management across Auckland |
| Services | Full property management and casual lettings |
| Address | 376 Great South Rd, Papatoetoe, Auckland (Tui Road corner) |
| Contact no | Phone – (09) 215-1267 |
| Website | https://www.mpm.kiwi/ |
If you're looking for quality property management services with a great focus on managing rental properties and casual lettings, then McDonald Property Management may be the property manager for you.
McDonald Property Management is handled by husband and wife duo David and Olga Middlemiss, who have extensive property management experience totalling over 20 years. Everything you can imagine that has to do with property management, they likely have experience in.
Now, aside from their years of experience, what we particularly like about this property management company is the team itself, which is smaller compared to other companies on this list. Let it be said that a small team doesn't necessarily mean a con.
In fact, clients can benefit more from working with a small property management team. This means that you, as an owner or tenant, are working closely with the people in charge.
There's less damage (if there is any) to mitigate, and you can get to know more the managers, resulting in a better client and business relationship.
It's also worth noting that this company specialises in nothing but property management, which benefits the clients greatly given how the small team at McDonald can focus on maintaining and managing their properties. Not only that, but the McDonald team is also highly efficient, professional, and trustworthy.
Clients who have worked with them before have commended them for their work ethic as well as transparent rates, aka, no hidden charges.
So, if you're one of the people who don't mind working with such a small property management team, you may want to consider McDonald Property Management.
Highlights
Caters to the entirety of Auckland
Small team of property managers
Focuses on property management
No hidden charges
15) Corinthian Property Management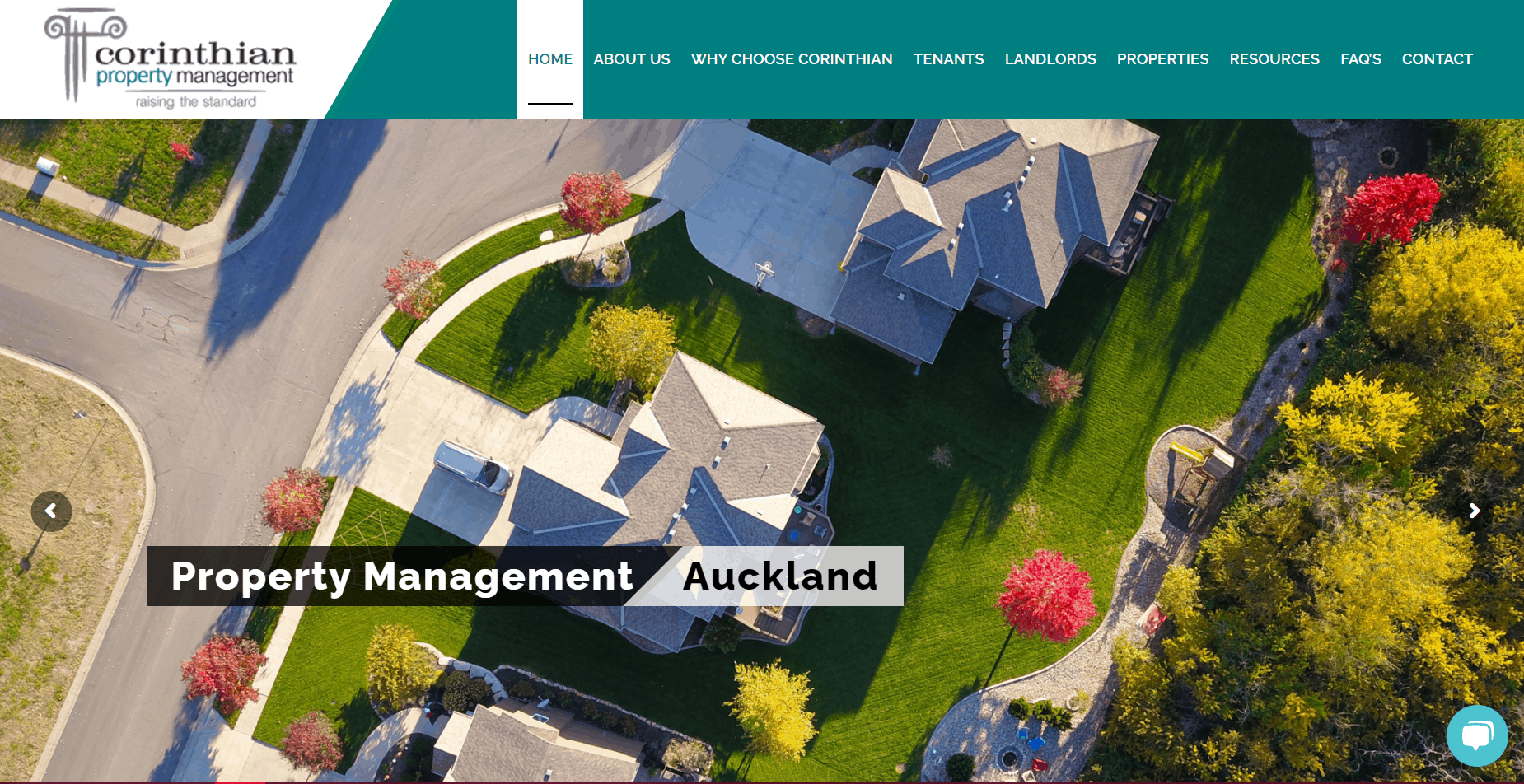 Best for
Virtual Tour Inspections
Services
Property Management
Address
Unit10, 4343 Great North Road. Glendene Village, Glendene. Auckland 0612.
Contact no
Phone: 09 827 1855
Fax: 09 827 1856
Email: [email protected]
Website
https://corinthian.co.nz
A reliable and skilled business partner is one of the most important aspects of property management. Corinthian Property Management knows that all too well, which is why they strive to offer only the highest quality property management services to their clients.
With their many years of experience, you can rest assured that you're working with a company that knows the industry well. That means they know how to keep tenants and landlords happy, with little maintenance needed.
The company is primarily run by Bob and Michelle, who are the real estate agent and investment management experts respectively. Unlike other companies, they make sure to work closely with their clients to ensure that the property is being managed according to their client's preferences.
Best of all, Corinthian Property Management always keeps up with the latest news and trends in the property management industry. Their professional services and transparent communication make them an excellent option to consider.
Highlights
Many years of experience
Total transparency
Knowledgeable team
Free end of the year financial statement
16) Reliance Property Management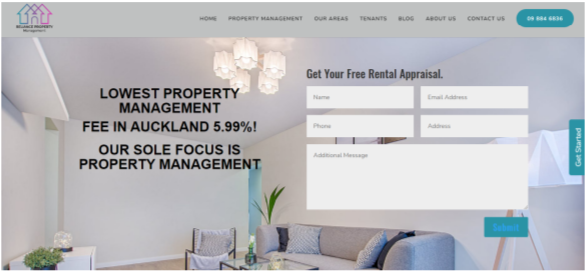 Best for
Affordable Property Management Services
Services
Property Repairs and Maintenance, Property Inspection, Property Marketing, Rent Collection, Tenancy Tribunal, Tenant Screening, Meth Testing
Address
39 Bishop Dunn Place Botany Auckland 2013
Contact no
Email : [email protected]
Phone : 09 884 6836
Website
reliancepropertymanagement.co.nz
Reliance Property Management is rental property management company that is must to consider should you have any concerns regarding your property in the Auckland area. They are committed to maximum customer satisfaction in which a termination agreement can be easily placed within the span of the first 3 months.
They employ only the experienced and highly trained property managers to help you with your property and are more than willing to give you reliable advice as well. Having prior knowledge regarding Property Rules and Regulations, they also have connections with certified tradesmen for 24/7 support as well.
Should you have any concerns property tenancy then their staff is also more than willing to present and walk you through the Tenancy Tribunal so that you could further understand it. Furthermore, they have a comprehensive property advertising and viewing system wherein you can get a wide range of quality tenants for your property.
We recommend this company for your tenancy and property management needs due to their systematic backup procedures to ensure that not only will your property be in excellent hands but also all the paperwork and documents related to it as well.
Highlights
Free Rental Appraisal
Services meet NZ standards
Zero-tolerance for late rental payments for your property
Lowest fee in Auckland (5.99%)
17)  Harper Properties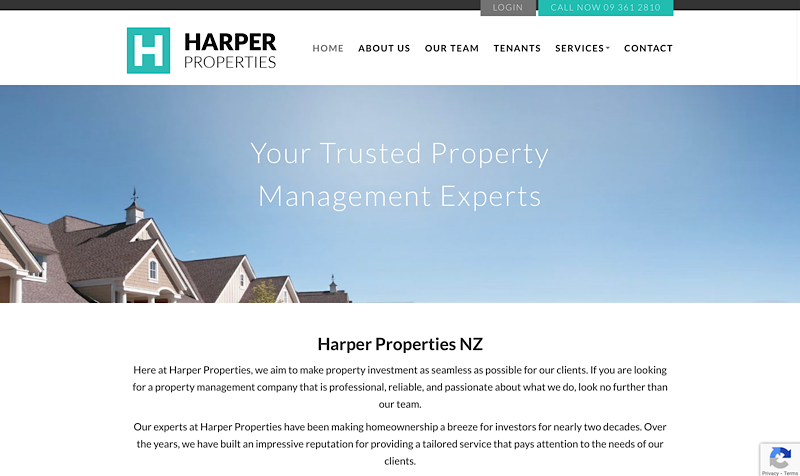 Best for

Personalised Property Management Services

Services
Property Listing, Tenant Selection, Rent and Finances, Maintenance, Inspections, Property Compliance, Eviction
Address

Level 3, 50 Anzac Ave., Custom House, Auckland CBD

Contact no

[email protected]

+64 93612810

Website
https://www.harperproperties.co.nz
Established in 2004, Harper Properties consists of professional real estate managers that handle their clients with outstanding service. They are best in offering personalised property management.
At Harper Properties, they give clients updates about rental calendar, collect and deposit rent, clean properties in between tenants, run background checks on potential tenants, and a number more as a part of their management. 
Harper Properties charge at the rate of 8.5% of their clients' rental income. They also offer a complimentary rent appraisal for those who wish to know how much their property is worth. 
Aside from Auckland, Harper Properties is also located in Hamilton and Tauranga. They can be reached at 09 361 2810.
Highlights
Offers personalised property management services

Takes care of everything including rent, to finding tenants, cleaning properties in between occupancies, and etc.

8.5% charge rate
And there you have it for the best Auckland property management firms. All of them are incredibly skilled and will take care of your property for your business and tenants.
Do you have any questions as far as our discussion is concerned? If you do have one, feel free to send us a message and we will get back to you shortly.
In addition, you might also be interested in the best handyman services in Auckland. Check out that list, so that if something in your house needs some fixing, you'll know whom to call instantly.