The 14 Best Bean Bags In New Zealand
Everyone loves to lounge on a soft and comfortable bean bag. If you don't have one yet, it's the perfect time to remedy that, as we'll show you the best bean bags in New Zealand today.
Aside from that, we'll also learn a little more about these iconic seats. For instance, we'll quickly go over the bean bag's origins and the most frequently asked questions about it.
If you're not interested in that, feel free to scroll straight to our list of the best bean bags in New Zealand. Either way, let's begin!
The Origins of the Bean Bag
It started with a patent in 1968 by William Roger Dean, who designed a "spheroidal outer shell made of a synthetic material that was self-supporting, yet was resilient and pliable".
That was called the Sea Urchin chair — though it lacked the grievous venom-laced spines, of course. Like a memory foam, it conformed to the shape of the body for maximum comfort.
That was just the prototype, however. A year later, 3Italian artists, Paolini, Teodoro, and Gatti designed it with beads inside instead of a synthetic component and upholstered it with leather for the chair we're familiar with today.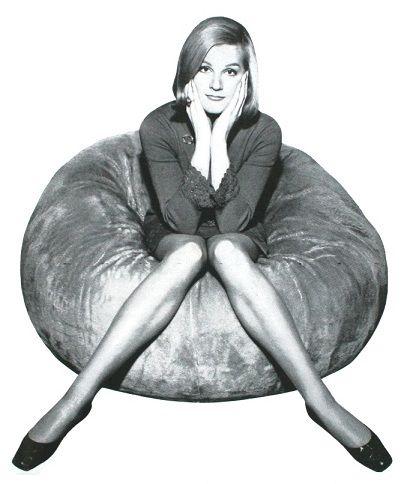 What does it feel like to sit on a bean bag?
Bean bags are equipped with a memory foam feature whilst having beads or pellets underneath. Your average bean bag is made from expanded polystyrene or EPS, which is similar to the Styrofoam used to make food holders, coffee cups, and packing peanuts.
It feels very soft, receptive, and comfortable as a result, perfect after long hours in the office or a physically demanding day. It doesn't strain your body because it conforms to your every shape or posture.
Which bean bag upholstery materials are most durable?
There are a host of fabrics available for bean bag upholstery. Among your choices are suede, microfibre, linen, and polyester as well as synthetic fabrics.
Note that some have tear-resistant fibres that make them more durable than ordinary bean bags.
Does a bean bag lose fluff or filling over time?
Yes. Using bean bags a lot will naturally lead to a process of wear and tear. This causes the fluff to sink or become less dense, even if it is from a good brand.
Sometimes you only need to toss it around and hit it on certain spots; pat on the surface so that the beans or shredded foam will be evenly distributed to get back its original shape.
Otherwise, you'll have to purchase fillers or foam and stuff them in. It's like a pillow you've been using for quite a while — you eventually have to add more filling to keep using it.
The best bean bags don't need refilling for years, though. Fortunately for you, we're only listing the best bean bags in New Zealand in this article!
In fact, let's move on to those right now. Since you already know the basics, it's about time you got a look at your top options.
Best Bean Bags in New Zealand
1. Beanz Moon Bean Bag Chair
Cheapest Bean Bag Chair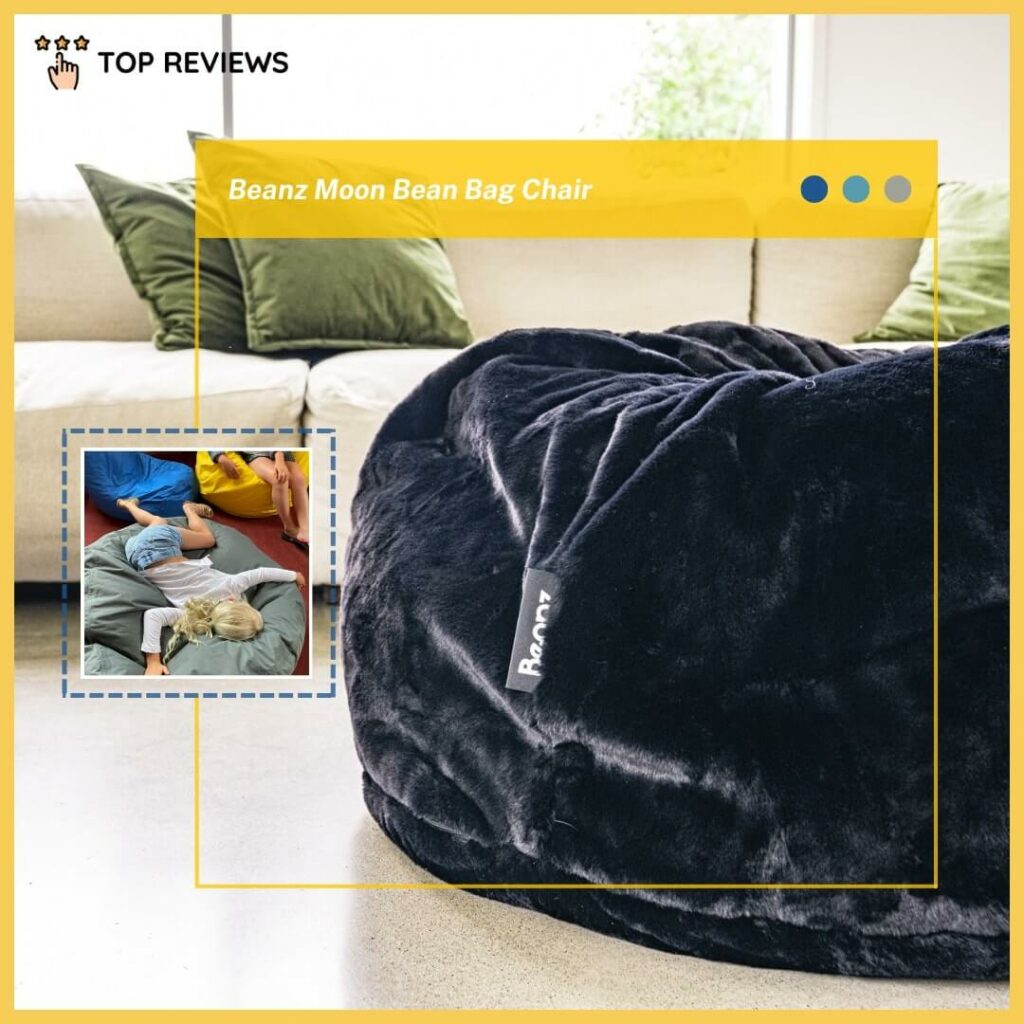 Price: NZ$100
It's almost summer in New Zealand and for kids who are playful and energetic, you've gotta have Beanz Moon Bean. Not only kids but everyone else can sit on this relaxing chair.
The outer cloth is very durably made and has water-resistant properties. So wet hands, spills that can happen, or hyperactive kids—constant bouncing and movement—are provided for.
The only thing is that instead of delivering it inside a box to be opened and waited on to expand, you will need to fill this one up yourself. There are instructions inside to guide you on doing that, though.
To keep it maintained, it is better if it is used and placed indoors than outdoors. This is to protect it from the rain showers.
Highlights
Durable, comfortable fabric
Moon Bean uses 380L of beans
Water-resistant
2. Big Joe Large Fuf
Second Best Overall Bean Bag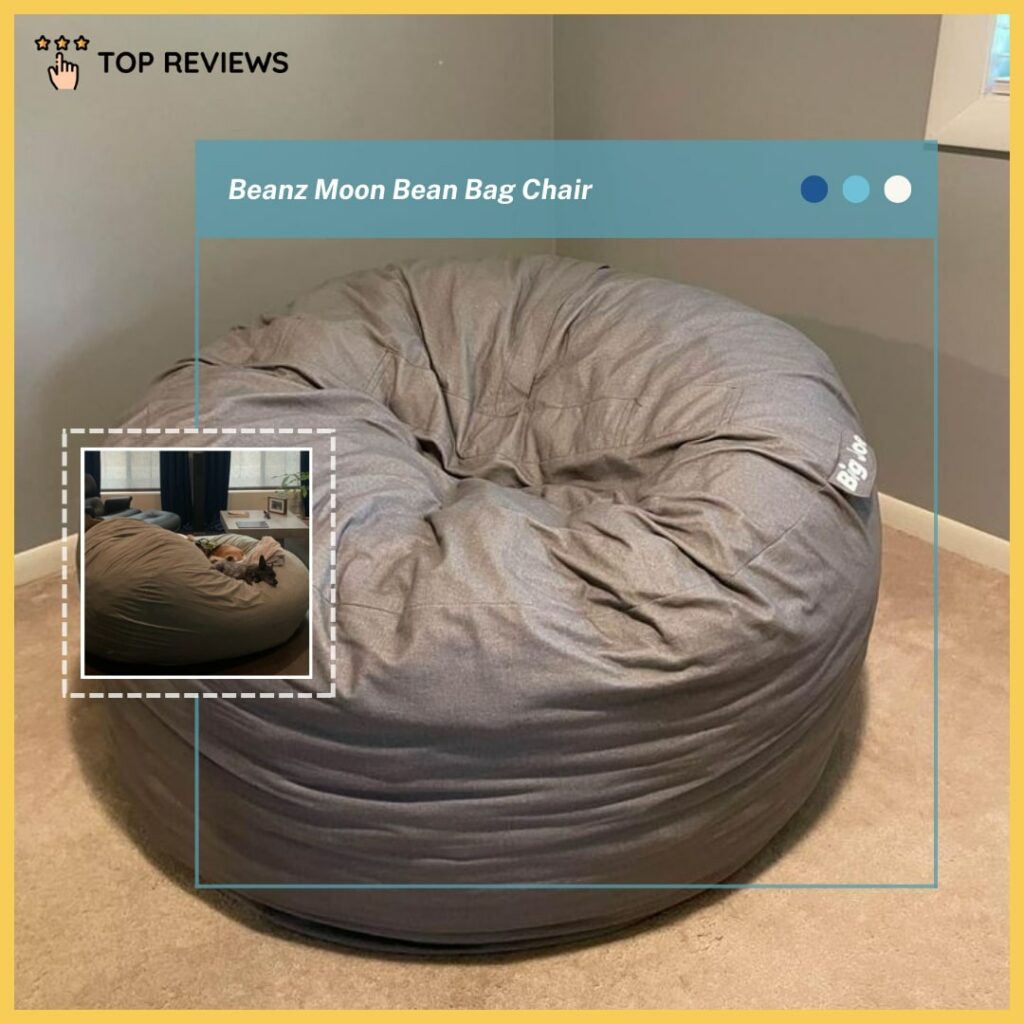 Price: NZ$199
If you need a comfy chair with nothing getting in the way, then look for the Big Joe Large Fuf today! You can choose from three fabrics — suede, union, or lenox.
The Fuf is 4ft in diameter, which makes it perfect as a living room chair. You don't have to worry about sinking either as the durable shredded foam inside only needs to be refluffed — or rather, re-fuffed after a while.
It's composed of virgin mattress foam for a characteristic softness and comfortable feel. Plus, it's light at only 32.2 lbs, for easy relocation to any room.
To fluff it, just hold its handle and pat it numerous times on certain areas to bring it up once more. The product edge here is no refills are needed, which helps you save money and effort.
We suggest choosing the suede if you want it to look smoother, with less wrinkling. On the other hand, pick the lenox if you want a casual and glossy appearance (see the picture above for an illustration).
Together with that, you have a multitude of colours to choose from to suit your décor. Choose from black, oat, pacific, cobalt, desert rose, cocoa, and more!
Highlights
Super-comfortable with shredded mattress
No need to get extra fillings
Integrated handle makes it convenient to fluff or transfer
Environment-friendly product (zero landfill certified)
Customer Reviews
The Big Joe Large Fuf received nice customer reviews, gaining an overall score of 4 out of 5 stars.
However, it still wasn't perfect, as there were customers who said they would have preferred an even higher-quality filling.
Either way, it's still one of the best bean bags in New Zealand. Sun shared:
"We ordered this a few weeks ago and it is perfect!! It shipped super fast and we already love it…and so do the dogs! We LOVE the size of it. Allow a couple days for it to fully expand, once that happens it is huge! We were shocked at how large this chair was after the foam had expanded. I also like the fact that I can refill the foam at any time if needed. This was a fun purchase and I see it lasting for years. We have three kids and they have all jumped on it and used it a ton. You wouldn't even know the abuse it has taken already. I would definitely recommend this product! A few of us have even slept in this thing!"
3. Chill Sack Giant Bean Chair
Best Overall Bean Bag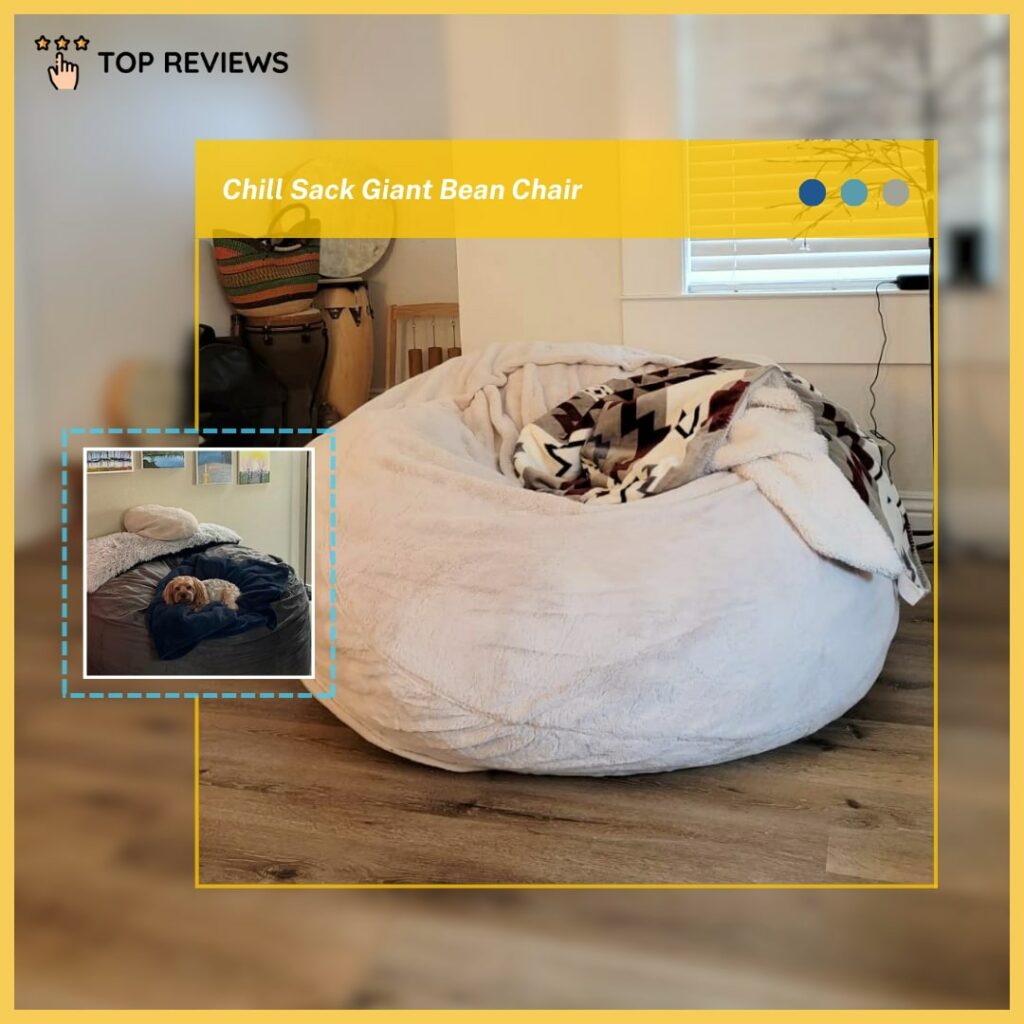 Price: NZ$266
The Chill Sack Bean Chair has a pleasant and neat look. Microfibre fabric keeps stains, taints, and spills under control.
Dive on it without fear as it is super-soft and bouncy thanks to the memory foam material. This lets you sleep to the side or front or in any position you like without aches or discomfort.
It's double-stitched too, and that gives it extra resiliency. In fact, it means less wear and tear after years of use than other bean bags.
It's also a couple-sized bean bag, which means you can bond with your special someone while lounging in it together. Or just enjoy all of that soft, comfy space by yourself!
We also appreciate the rich array of colour options. You can pick from microsuede, ultrafur, or soft faux linen choices with more than ten colours to pick for each.
Highlights
Comfortable and stylish
Double-stitched to protect the seams
Washable covers
Very cosy, nice to sleep in
Customer Reviews
Again, mostly great reviews for this product. A certain Lucy listed, "10/10 face plant protector and stress reliever". And that it was comfortable in every aspect of this 'puddle of joy' (her bean bag is blue).
Frank also noted how much he liked the Chill Sack Bean Chair:
"I was on the fence about this purchase because of the mixed reviews on it. Now that I have it I'm in love! Actually every one loves it including our pets. When we first got the bag we followed the instructions on setting it up. It took about 24 hours to fully expand and like most people said. It did have a chemically smell but it faded with time. It is exactly the size the description says and once it's fully expanded it fits two adults comfortably. The only advice I have is to be prepared to fight for it, because everyone want to sit in it. It was a purchase I won't regret and to whoever made it, good job it's a great product!"
4. ECR4Kids Dew Drop Bean Bag Chair
Best for Kids Bean Bag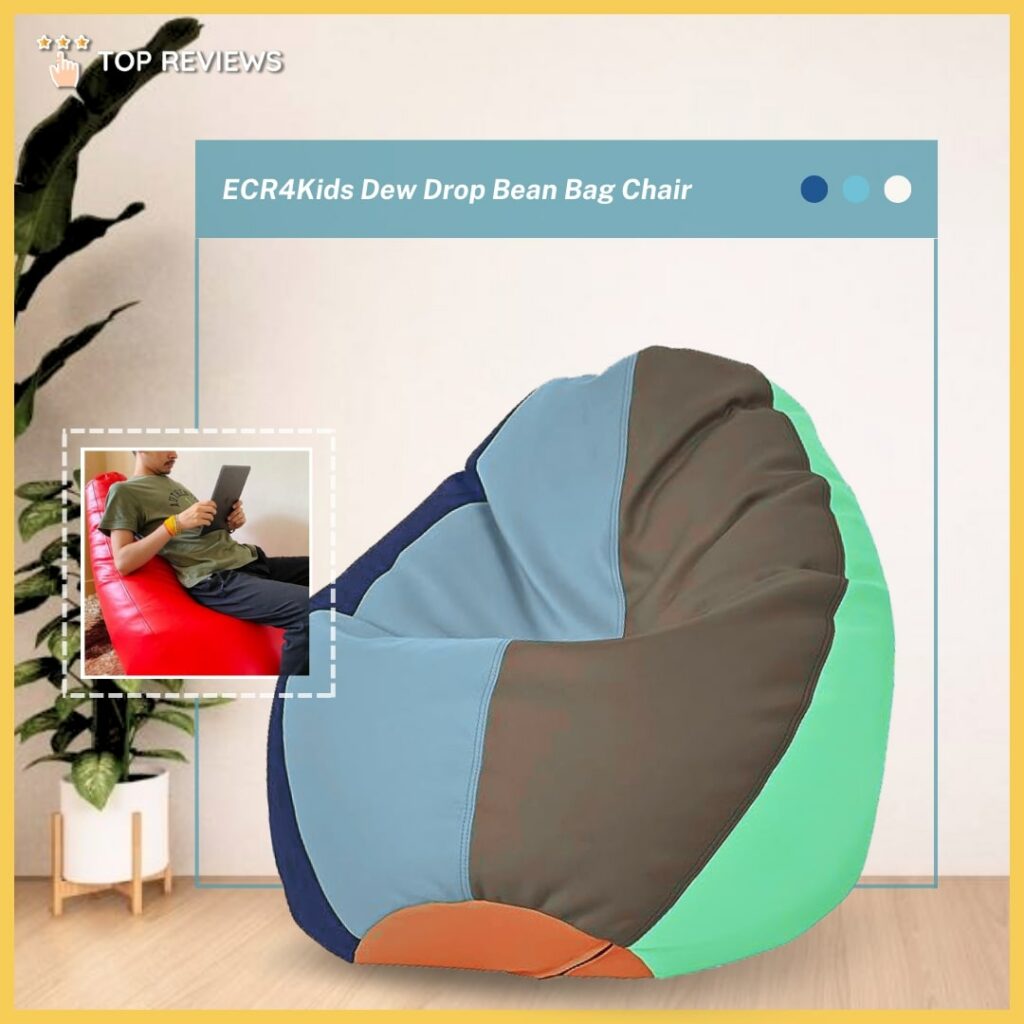 Price: NZ$333
Take your little darlings and have them study or play in the soft and gentle ECR4Kids Dew Drop Bean Bag Chair.
At first glance, the fabric looks very nice because of the polyurethane faux leather.
Inside, it is stuffed with polystyrene beads that offer shape and comfort. You can shop for replacement beads to fill it again in case it is needed.
It stands more than 2 feet tall but weighs like a feather. Since it's for kids, it's likely catch stains, dirt, or sweat — but no matter, as the double-stitched cover is removable and wash-ready.
Another reason it's good is that it's safe for your kids and the air, having a Greenguard and fire safety credentials. The first entails being free from harmful chemicals whilst the latter has extra fire protection.
You have 4 delightful colours to choose from too: earthtone, blue, contemporary (mint-green, cyan, and blue), and black. With all of that, we had to put it in our lineup of the best bean bags in New Zealand.
Highlights
Excellent fabric, both in style and function
Greenguard-certified
Removable covers
4 colours to choose from
Customer Reviews
There are many satisfied customers for this bean bag. They love its double-stitched feature, vinyl cover, and overall performance.
Here's Amazon Customer's review:
"Fun and comfortable place for children to curl up and read a book. Perfect in a classroom, daycare or home environment, the sturdy vinyl bean bag …"
5. Big Joe Aloha Chair
Best Therapeutic Bean Bag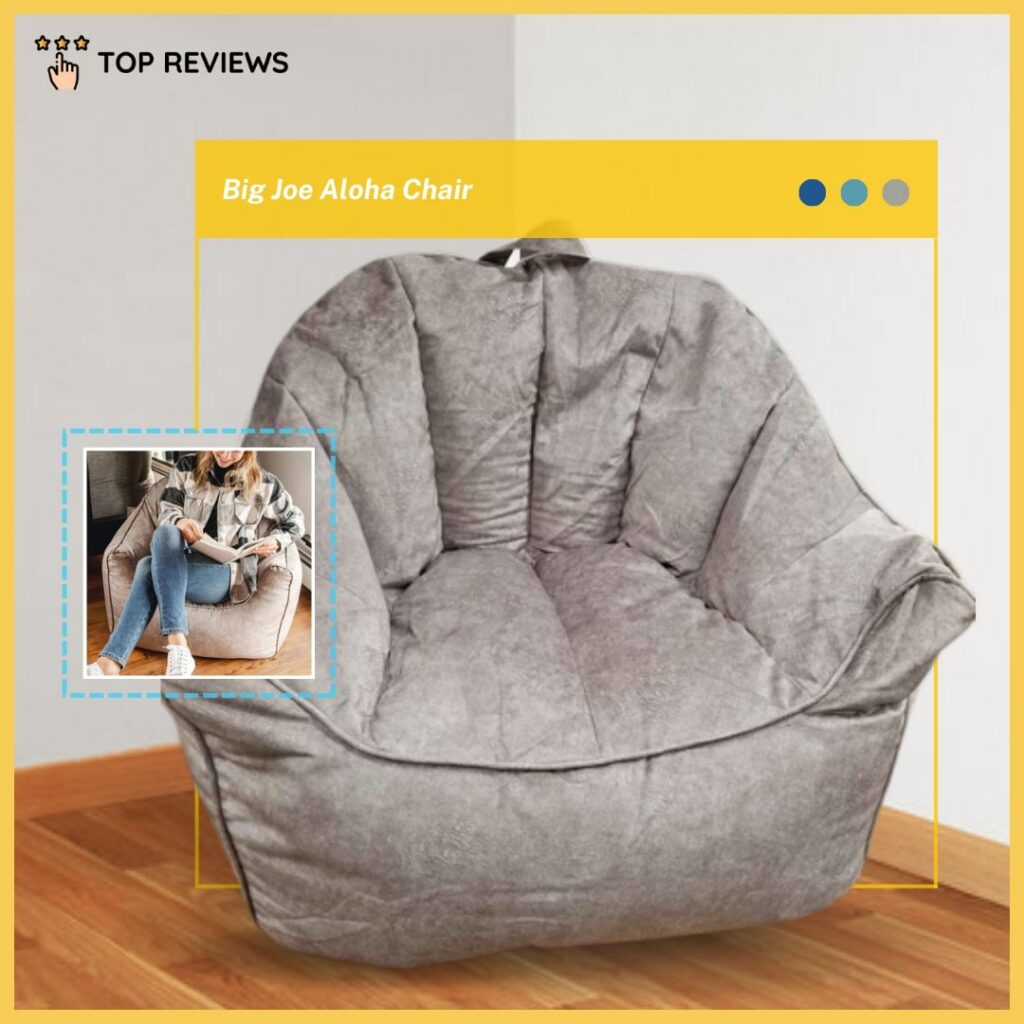 Price: NZ$137
Big Joe brings superior comfort and durability with their many bean bag series. Our favourite is the Aloha Chair, which has nixed the usual round bean shape and made it chair-shaped instead.
It is brought to life by UltimaX bean fillings, which also let you sit on it for a longer time than on other brands. Thanks to those, you can get a pressure-relieving cushion behind your back when using this seat.
It is also double-stitched to lock in the memory foam beads securely. In case the foam does sink over the years, you can just keep some extra bean filling in reserve.
Convenience is on your side because it's very light at only 12 pounds. By just lifting it with the handle, you can move it around the house with ease.
Bring it along for your camping, off-road adventures, and long-haul moves. The Aloha Chair is a seat that helps you relax wherever you are!
Highlights
Filled with UltimaX beans
Portable and light at 12 lbs
Chair-shaped for back support and comfort
Reserve beans available
Customer Reviews
A lot of owners love this chair, claiming it performs amazingly and is very comfortable. However, there were some critiques too, with one critic claiming that it "comes apart at the seams" and another asserting they would have preferred a larger bean bag.
Nonetheless, this is an amazing bean bag for most users. One reviewer, Asbe25 comments:
"I am so pleased with this purchase! I bought 2 chairs for my son's room. He has used them for about 3 weeks now, and he absolutely loves them. They fit him comfortably, and I find them comfortable to sit in, too (just a little low for an adult). The gray color fits nicely with his decor. I think that we will get lots of use out of these. Now my daughter wants a pair!"
6. Christopher Knight David 8' Faux Suede Bean Chair
Best Bean Bag Chair for the Family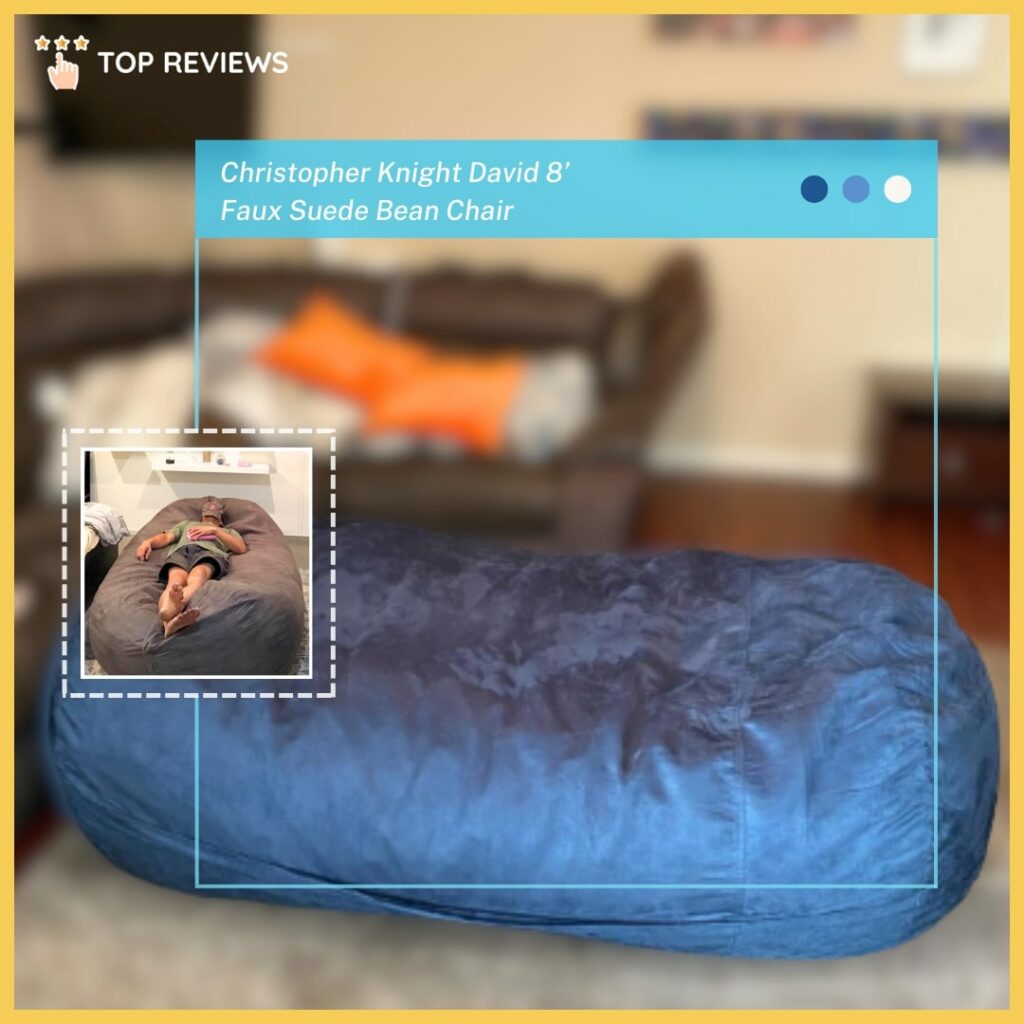 Price: NZ$197
If you are looking for bean bag that can seat every member of the family, you want the Christopher Knight David Faux Suede Chair.
It's a great bean bag whether you're watching your favorite horror flick on Netflix or tucking in for the night. However, if it doesn't fit in your space, you can still pick the 5ft or 6ft version.
The artificial suede fabric comes with eco-friendly beans that feel smooth, cool, and relaxing. It follows your body posture obediently unlike stiffer non-memory foam couches.
Aside from that, you get the perk of double-stitched cloth that is also puncture-resistant and stays durable for years and years.
Upon shipping, you only have to load it and let it expand by itself. It will take about 3 days to fully do so. Your patience here will definitely pay off when it is ready.
This bean bag also comes in a nice (mostly neutral) set of colour options, design-wise. You can choose from black, blue, brown, red, charcoal, and Tuscany tan.
Highlights
8ft lounger for the family
Doesn't take long to expand to its full size
Artificial suede fabric for texture and comfort
Eco-friendly
Customer Reviews
The Christopher Knight David Bean chair has received praise from customers mostly saying it has tremendous comfort, large seating space, and quick customer service from the manufacturer.
That said, there were a few complaints about it deflating a while after use, and one user added that it was 'non-conforming' and 'heavy to move around'.
We still think this belong in our best bean bags in New Zealand list, though, especially for those who want a massive multi-person seater. Let's see one review by a verified customer:
"Would give 6-stars if I could because the item is ideal but the shipper beat the delivery estimate by FIVE days.
My daughter was prepared to wait until next week for this and I can't tell you how excited we were when that box arrived. It's about 3x heavier than you think it's going to be.
Foam seems clean and new. Doesn't smell like latex and the cover feels great on your skin.
My daughter absolutely loves it. Super comfy for adult-napping, post-bedtime stories, kid sleepovers or even for a regular living room."
7. CordaRoy's Chenille Bean Bag Chair
Best Multi-Purpose Bean Bag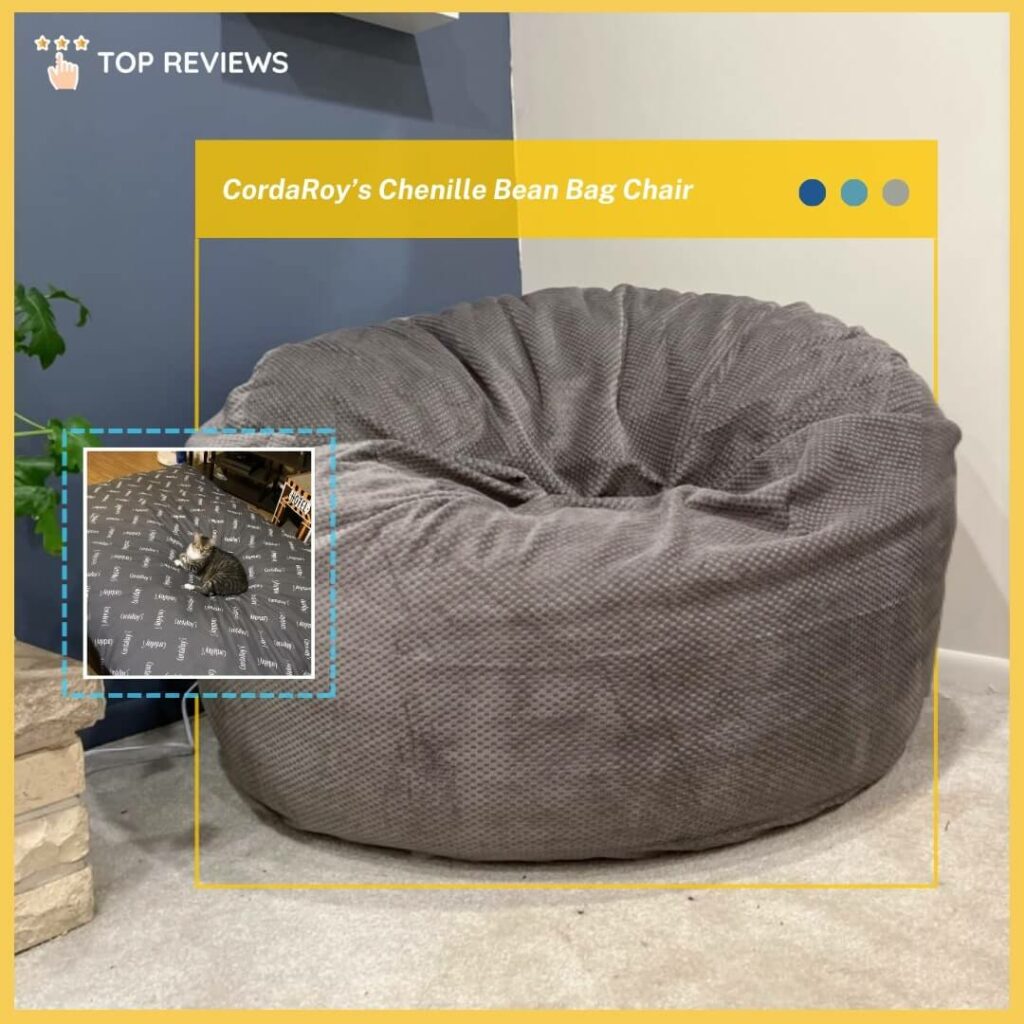 Price: NZ$286
CordaRoy's Chenille Bean Bag Chair took off from the Shark Tank TV show. It is a different kind of bean bag altogether, being able to change into a comfortable bed.
Bring it into your house or share it with your kids for quality bonding time. Yes, even pets are allowed!
It doesn't use the usual filler beans, however, but instead uses cotton foam. The fabric cover is made of polyester and cotton.
To shapeshift it into a bed, just follow these simple steps. The process involves removing the outer cover, taking out the foam, flipping it over to evenly distribute the padding, and then placing your duvets on it.
To change it back into a bean bag, you fold it as you do a 1. taco, insert it back in the cover 2. sock, 3. rotate it to get back the ball-shape, and lastly 4. bounce it. Then, you're good to go.
You can opt for a full, queen, or king-sized CordaRoy's Chenille among 5 colours. Overall, it's an interesting option if you need something that can serve more than one purpose.
Highlights
Convertible to a bed and back
Enough space for the family
Cotton foam
Different sizes and colours to choose from
Customer Reviews
One customer had a complaint that the queen-sized chair didn't have the CordaRoy's logo on it, and barely fluffed and expanded even after two full days. They also stated that it made a lot of noise.
Fortunately, customer service was hospitable and prompt in delivering a new one and solved all issues. This Amazon reviewer, jpville, updates:
"Within 5 minutes of opening the box, the bag already had more fullness and "fluff" than the now couple month old one does. I can already tell we'll love it just like we did the full size one. Also, the liner now is the exact same liner as the liner that was on the full size bag. It is a significantly better liner."
8. Tuft and Needle Pouch Bean Bag Chair
Best Memory Foam in a Bean Bag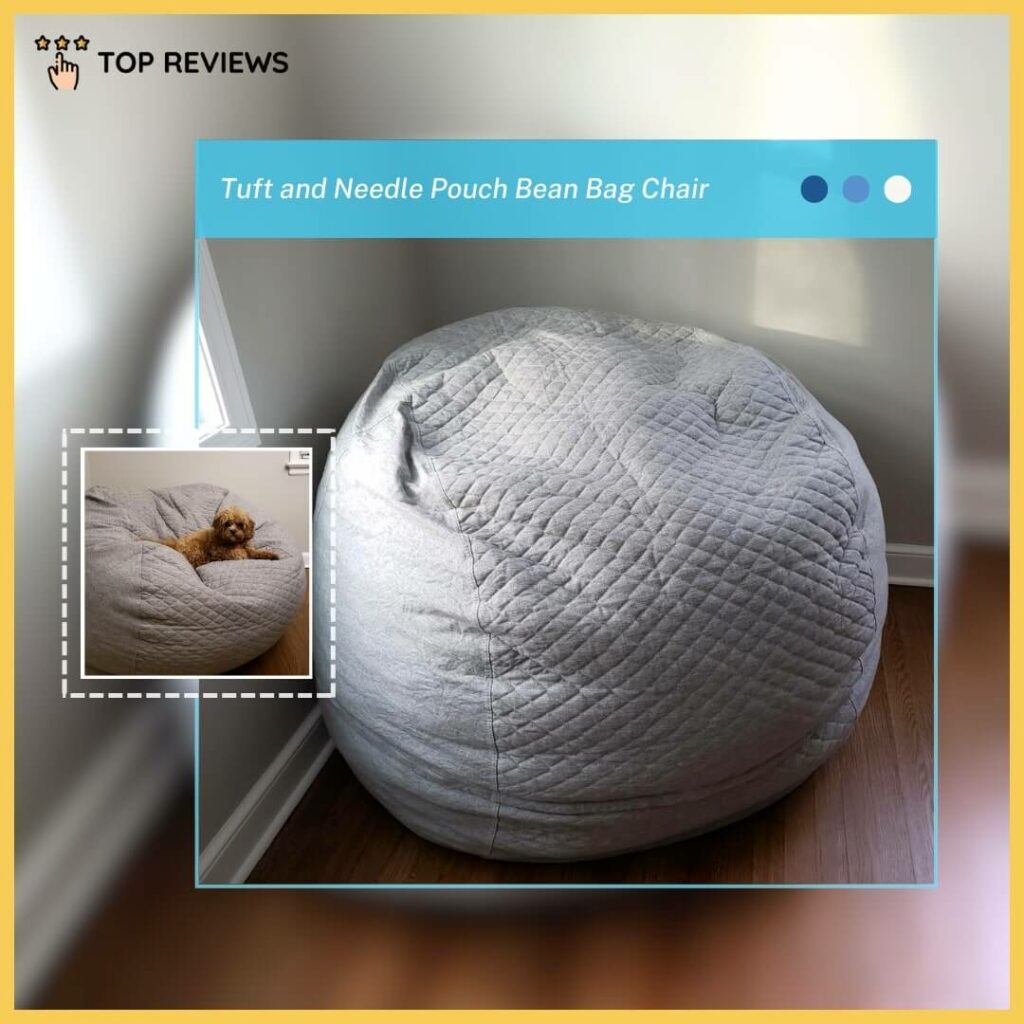 Price: NZ$692
It's a bean bag above the rest. The Tuft and Needle Pouch Bean Bag Chair isn't bean-stuffed; rather, it uses a cutting edge T&N Adaptive foam with the same effect as a memory foam.
That means you need not purchase spare fillers because you'll only have to roll and press it on the surface to get back its fluffy, plush-soft state.
As you'll notice from looking at it, it's also made with distinct quilt sections that give it a nice elegance. Combine that with its sophisticated colour options (dune, stone/light grey, and cosmos/dark grey) and this is easily one of the most high-end-looking bean bags we've seen!
A 100-day trial can be arranged in case you don't like this bean bag. That's a solid proposition where your satisfaction is concerned.
That way, you won't be stuck with an item you don't want to use. And if you do decide to keep it, you'll be backed by a solid 3-year warranty.
It is more expensive than the others but it's hard to argue with the 100-day trial and overall quality of this product. Sometimes, you do get what you pay for.
Oh and did we mention that it's Certi-PUR-US certified? This proves that it passed tests for whether it's flame retardant, has minimal indoor emissions, and has no artificial chemicals present.
Highlights
No beads or beans
Uses proprietary T&N adaptive memory foam
Very comfortable and soft
Customer Reviews
This classy chair met a lot of nods and recommendations from buyers. One explained how comfortable it was like "laying on a cloud" and that his own dog tries to get to it before he can.
A quick look at other customer reviews shows why this is one of the best bean bags in New Zealand. Saint04 tells us his experience of having this bean bag, for example:
"This bean bag chair is nearly a two person lift… not something you'll simply toss around. However, it's filled with a dense and soft premium foam that comfortably molds to you when you take seat. It's comparable to a piece of furniture e.g. reclining chair… not some small dinky and cheap thing that'll look like a pancake after a little use. . . ."
9. Citta Atlantic Bean Bag
Best in Locally Designed Bean Bags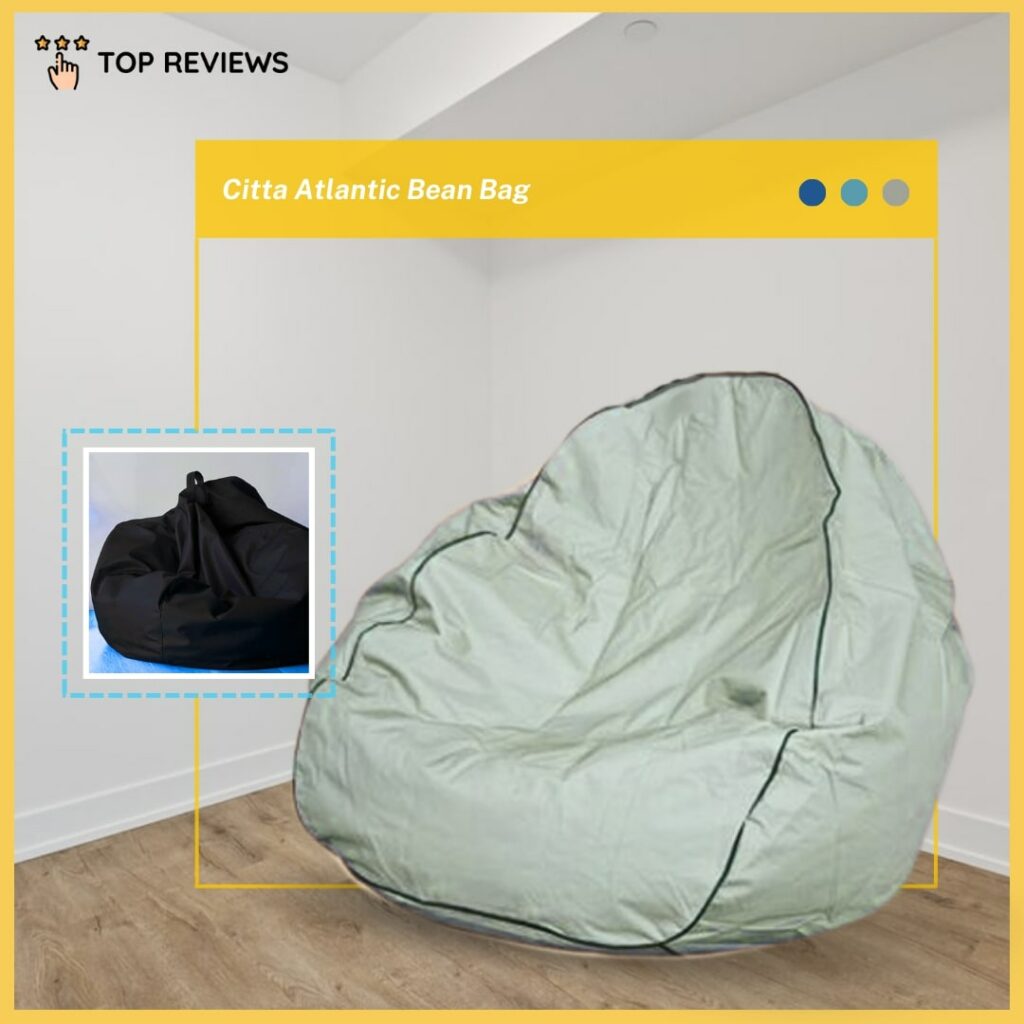 Price: NZ$119.00
These gorgeous indoor/outdoor Citta Bean Bags are designed right in New Zeland
The fabric is tough enough to leave outside, yet smart enough to complement any interior.
You can be confident the fabric will withstand prolonged exposure to the elements and continue to look superb. It is also light enough for the children to carry they are transportable making them true indoor/outdoor pieces of furniture.
The Citta bean bags include a waterproof lining, allowing the outer shell to be removed for cleaning, airing or winter storage.
Take note that these bean bags are sold without beans. Polystyrene beans are available from Spotlight, Plastic Box, or Payless Plastics stores.
Highlights
Waterproof lining
Designed for interior and exteriors use
Size 350Litres (Large)
90x52x120cmh
10. Big Joe Media Lounger Bean Bag Chair
Best for Two-Person Bean Bag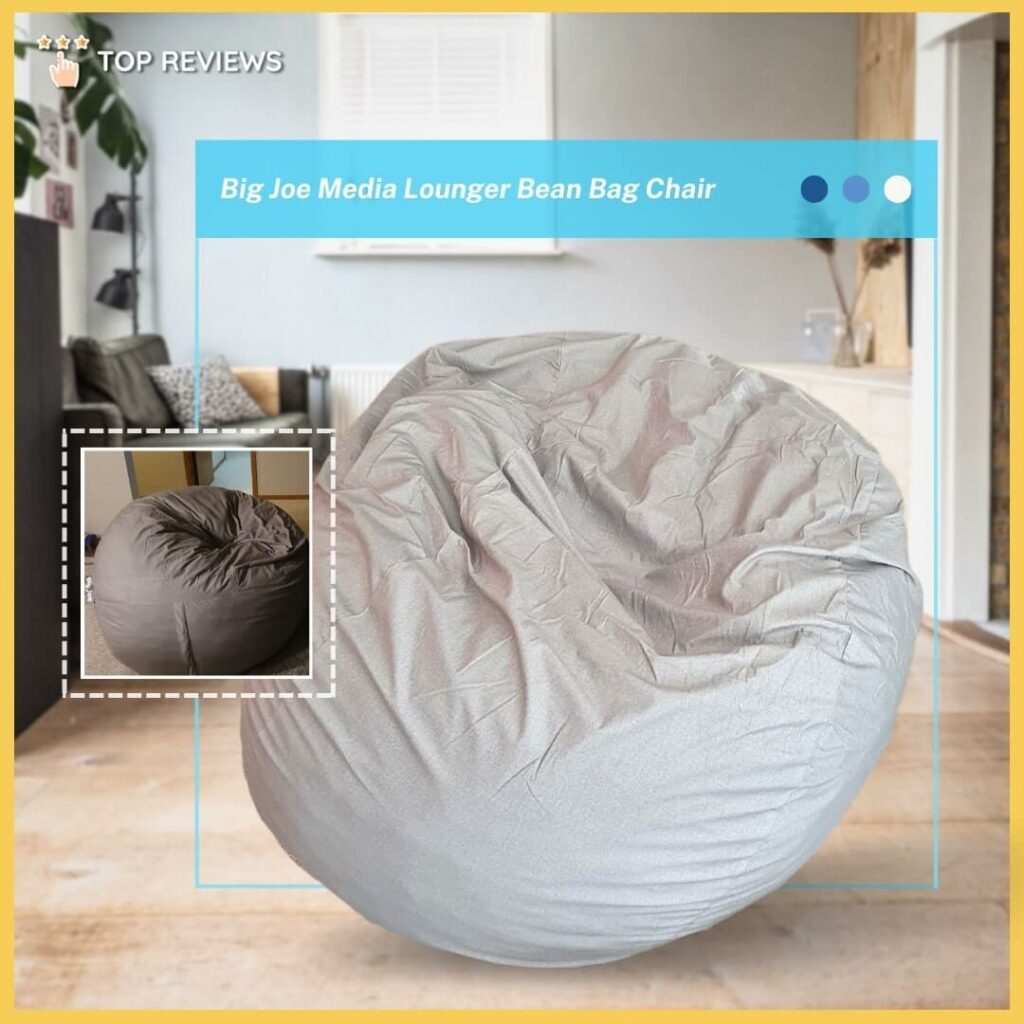 Price: NZ$229
Need a bigger one to watch a new witty animated movie with your spouse at night? you should try Big Joe Media Lounger.
It's measures 3.5 ft going to the side for a roomier space than the solo round bean chair. Like the first Big Joe on this list, it is not made with any beans but only virgin shredded foam.
It uses polyester fabric that gives it a characteristic softness. And don't rule out the handle for quick and no trouble carry and re-fluff whenever you need it.
The shredded pieces are cut tinier and more measured to offer better comfort in your chair. Again, no need to refill with beans, you only need to pat around on it to have it new once more.
Also, materials are used are eco and doesn't add to the tons of wasteland. Available colours in Ubuy are cocoa, fog, black, cobalt, and oat.
Highlights
Soft and very durable
5 ft bean bag lounger
Uses polyester fabric
Eco-friendly foam
Customer Reviews
You have many people complaining on Amazon for the unpleasant smell, fabric being torn off or lumpy. Nevertheless it still managed a 4 out of 5 overall.
Lee serves to counter those complaints as he writes:
". . . The pieces are bigger and slightly harder than the cozy sac which is all memory foam bits, but i like this one more. Its slightly more airy so it doesnt get as hot, and it stays more comfortable longer than the cozy sac. Its also more oblong, which helps both fit two people or stretch out and create a head rest if needed. . . ."
11. Bean Bag Canvas Premium With Liner
Best for Beach Getaways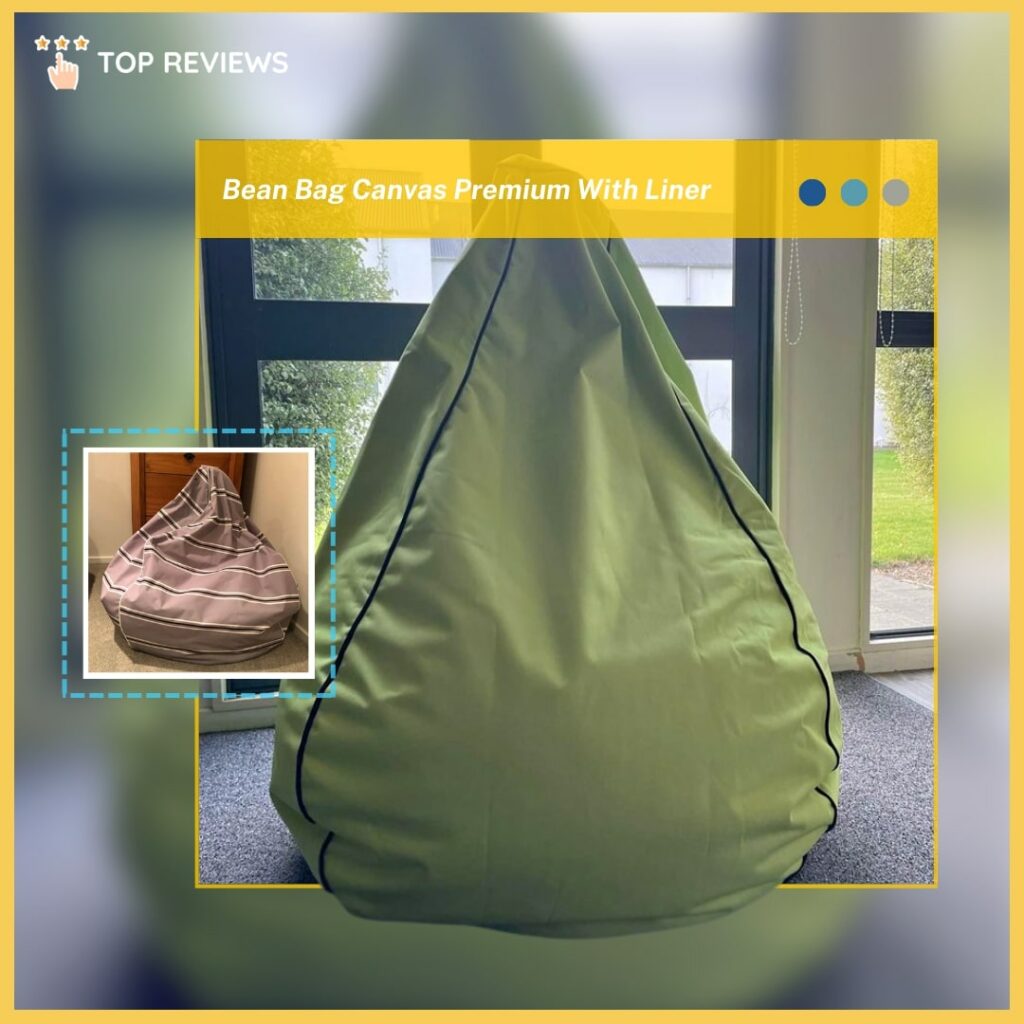 Price: NZ$99.99
Imagine spending a weekend in a beach house and watching a movie outside of the house through a projector screen while laying on bean bags and blankets. Cozy, right? That's what the bean bags of Storage Box is all about.
It is about giving you the relaxation you need whether you are indoor or outdoor. With its 240L of beans inside, it surely is perfect for both children and adults.
It is also guaranteed to be extremely durable because of its canvas fabric materials, yet it is offered at a very affordable price! There are lots of colors for you to choose from, so check out the shop and get your own Bean Bag Canvas Premium With Liner now.
Highlights
Suitable for both indoors and outdoors

Premium quality, durable cloth

Relatively affordable
12. Cozy Sack 6-Feet Bean Bag Chair
Best in Zero Chemicals Bean Bag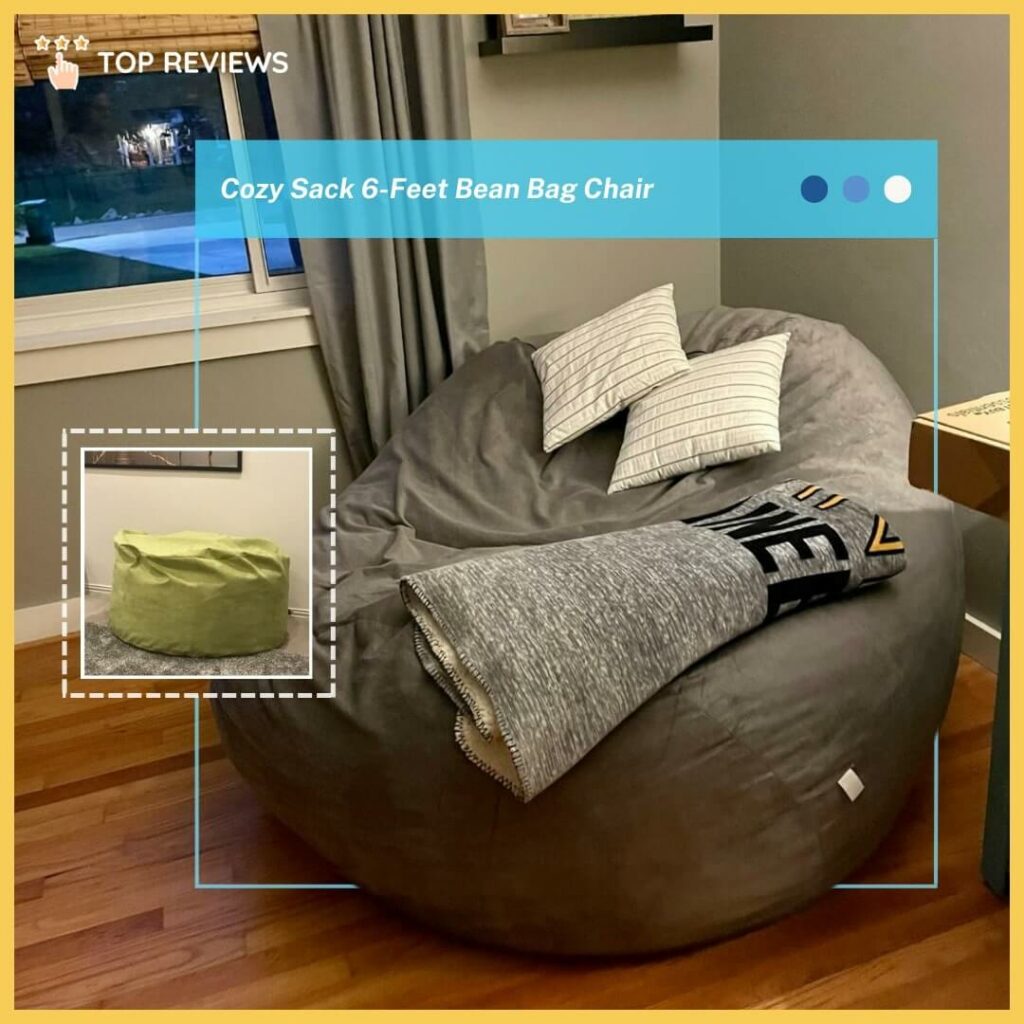 Price: NZ$414
Want a bean bag offering fun, space, and comfort? Try this one, which has a special foam that smoothes out the lumps and bumps as you sit on it.
There are sizes you can choose from to make sure you fit royally in this sack. And a multitude of colours even includes lime and pumpkin to suit your interior decoration.
The outer cover is microsuede that's easily removable and washable if it gets spills or stains, is held with dirty hands, or just needs a bit of freshening up.
Granted, the price is a bit higher than some others and it's on the heavy side. You may need two people to move this giant bean bag weighing at 58.5 lbs.
However, it's designed to be a bed-type bag, and certainly delivers in that regard. It is CertiPUR-US certified too — that means it's free from harmful artificial chemicals such as mercury, formaldehyde, etc.
Highlights
Bed-type cushion bean bag
CertiPUR-US approved
Microsuede cover
Customer Reviews
As for the reviews, customers have praised its large size, with one saying it fits "2 people, 2 very large dogs and 3 small dogs". Others enjoyed used it as a bed, in particular.
But one review both liked and disliked an aspect of Cozy Sack, and is probably worth checking out for those interested in this chair:
"My concerns are to do with it's overwhelming size, yet simultaneous lack of support. It is huge! As tall as my daughter's bed and also as wide. However, when we sit on it we find ourselves in a lying position. It's true that if you flip it onto its side and sit on it it's a bit more supportive, but it just seems strange that as large as it is it doesn't offer more back and head support. All of this said, my daughter is thrilled, and I think I would recommend it to others."
13. Original Outdoor Bean Bag
Best in Outdoor Use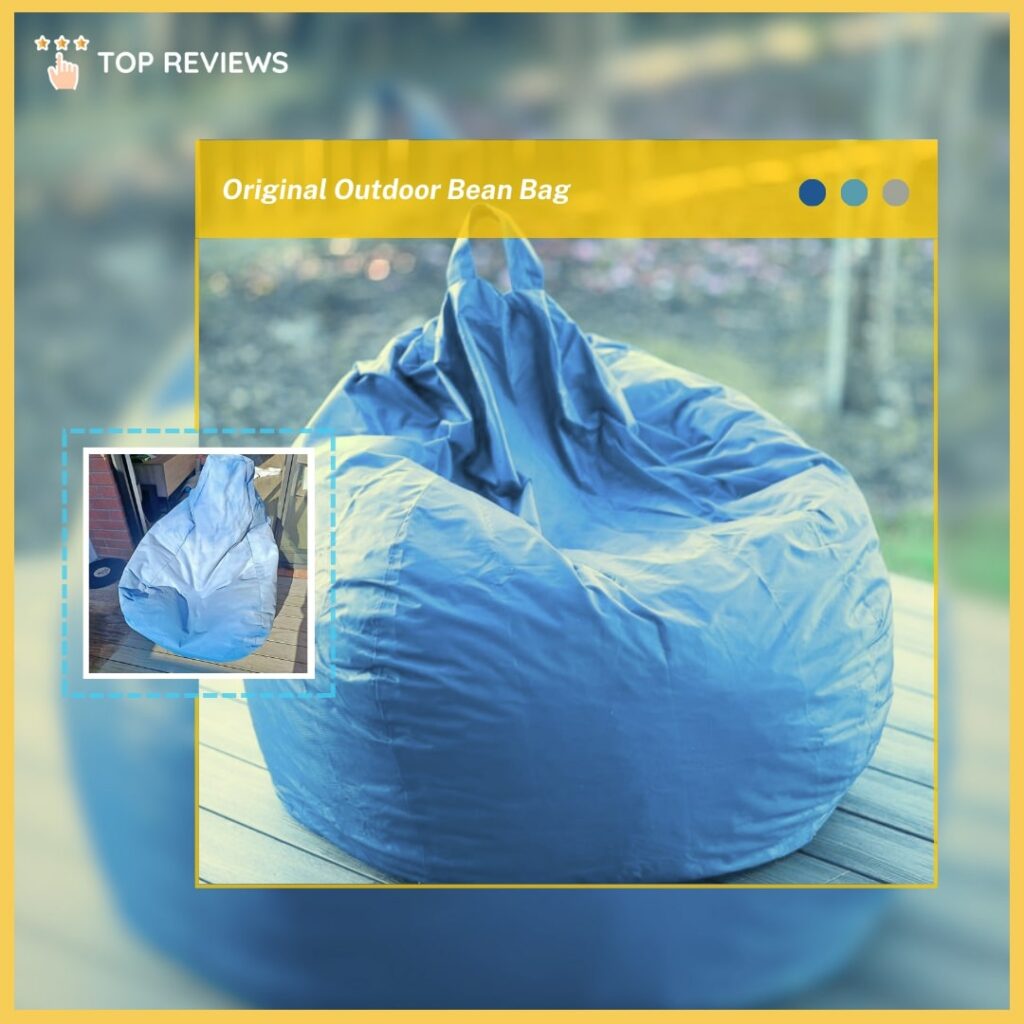 Price: NZ $189
Bean Bags & Beyond has been a leading brand for bean bags since they were first established. With over 20 years of dedication to service and quality, they have been offering premium-grade bean bags that can surely give you comfort and relaxation.
They are popular for a number of products, but the one that really hits the mark is their Outdoor Bean Bags. It is made from SurLast fabric, which makes it perfect for outdoors as it can be transported to any place and withstand prolonged sunlight exposure. It is also incorporated with exceptional designs and available full range of colors, to ensure that it will be pleasing to the eyes while you sit back and relax.
If you'd like to know more about their Outdoor Bean Bags and other products, then make sure to check out their website. Avail their products today to find the best quality and stylish bean bag that you're looking for!
Highlights
Excellent range of colors
High-quality fabric
Transportable and easy to carry
14. 727 Sailbags Duo No. 3 Bean Bag
Best in Stylish Outdoors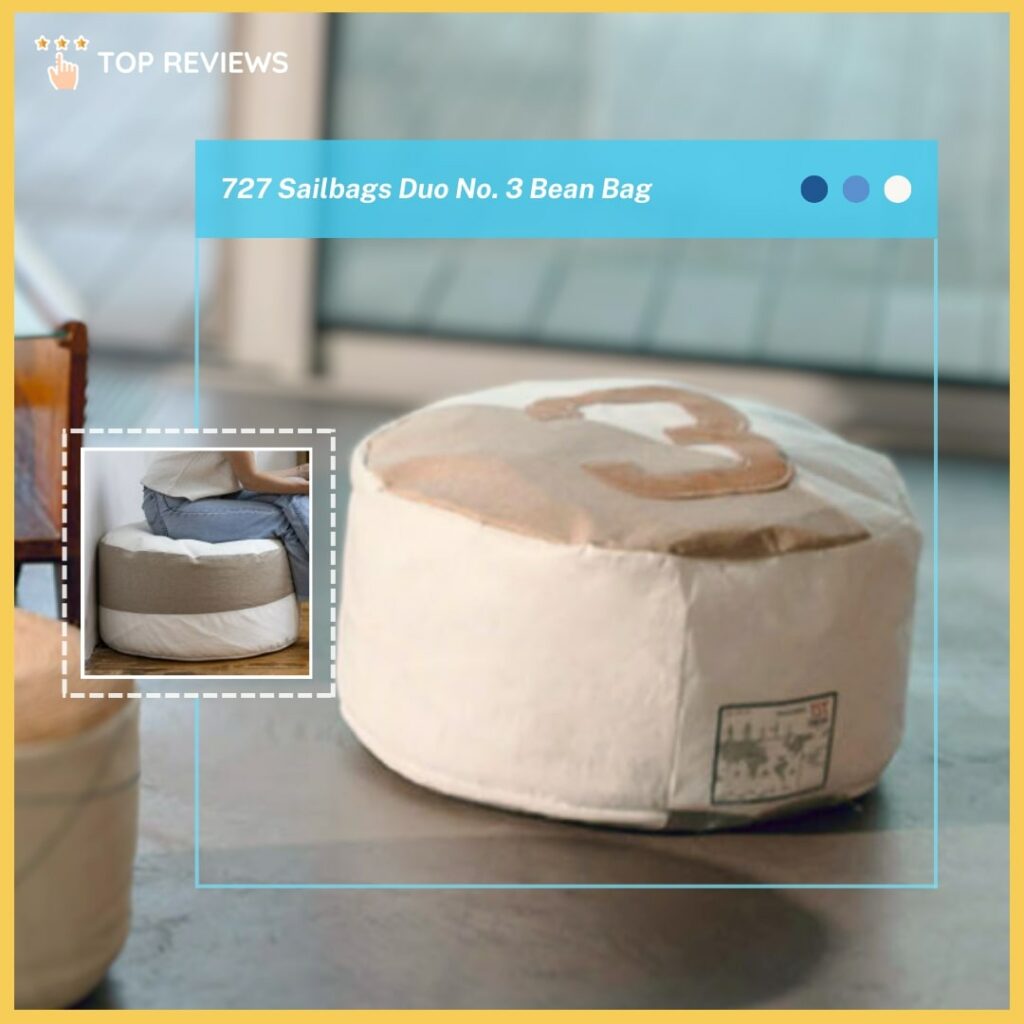 Price: $299.90
The 727 Sailbags Duo No. 3 Bean Bag is one of the best when it comes to durable and stylish seating. It's modern design can complement most interiors.
This eco-friendly bean bag is made from sailcloth, which lends to excellent quality and comfortability. Best of all, it can withstand a wide variety of harsh outdoor conditions. Buy it from French Sujet now!
Highlights
Low-maintenance
Weather-proof
Versatile design
Made from old sails
So there you have it for the best bean bags in New Zealand! As you can see, we've narrowed down the options that will provide you with the most comfort, durability, and cosiness at home.
Do you already have any of those that we mentioned? Tell us all about it and whether or not you agree that it's one of the best bean bags in New Zealand!
Anyway, if you're also looking for a comfortable mattress, you might be interested in reading our article for the best mattresses in New Zealand. That way, you not only have the best seats to lounge in but also the best bed to drop into at the end of the day!