The 5 Best Bricklayers in Christchurch
Brick has never run out of style as it's still widely used in modern architecture. If you like to incorporate it in your build, perfect timing, as we've outlined the best bricklayers in Christchurch here!
We selected fully qualified and adept builders who are friendly and professional. For a stress-free experience, we also picked the ones that have great communication.
Moreover, we looked at the customer reviews — this told us that we were actually right in adding these companies to this list.
Anyway, we know you can't wait to get your new project underway. So if you're ready, we now give you the best bricklayers in Christchurch!
1) Richie's Brick & Block Ltd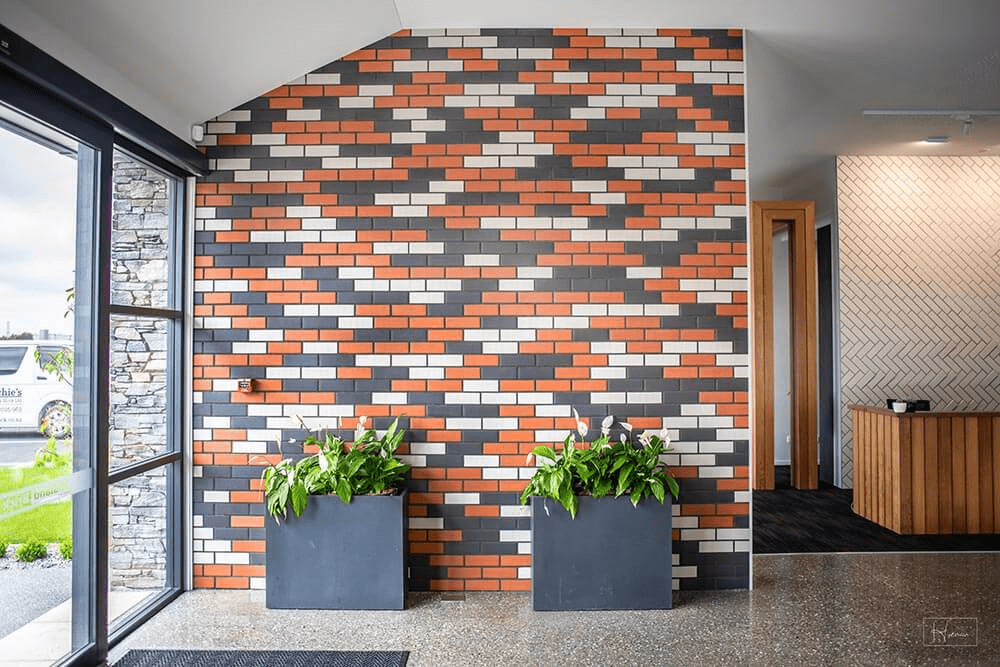 BEST FOR
Quality Workmanship and Competitive Pricing
SERVICES
Bricklaying

Block Laying

Stonework

Feature Walls

Brick-Slip Chimneys

Fireplaces and Arches

Oamaru Stone Cleaning

Alterations for Masonry Cladding

WEBSITE
https://richiesbrick.co.nz/
ADDRESS
Christchurch, New Zealand
CONTACT DETAILS
027 202 5963
OPERATING HOURS
Monday to Friday: 7am – 5.30pm
If you need a bricklayer to work on your renovation or commercial project, then try Richie's Brick and Block Ltd. They are qualified and licenced builders with heart and passion for the job.
The owner-operators, Richie and John, have a combined industry experience of over 48 years. They are also SiteSafe members who implement safety practices in their work site.
All their bricklaying is a thing of beauty — you'll see that if you check their portfolio. They offer an array of services including using bricks, stones or blocks depending on what you require.
What's more, their customer service is superb: they'll guide you every step of the way. That's to ensure you are very satisfied and happy with the completed work!
Highlights
Pleasing and wonderful-looking work
Qualified and licenced builders
Combined experience of over 48 years
SiteSafe members
Fantastic customer service
Customer Reviews
Amy Roberts, one client, comments on Facebook:
"I could not be more highly impressed with Richie and his team. Having completed a job at my home at a much much better rate than another quote I was given and the extreme high standard of work that was carried out I could not recommend more. With further work to be completed on my rental property I will be sure to get this team back in the near future! Top work guys A+++"
2) Verheul Stone Masonry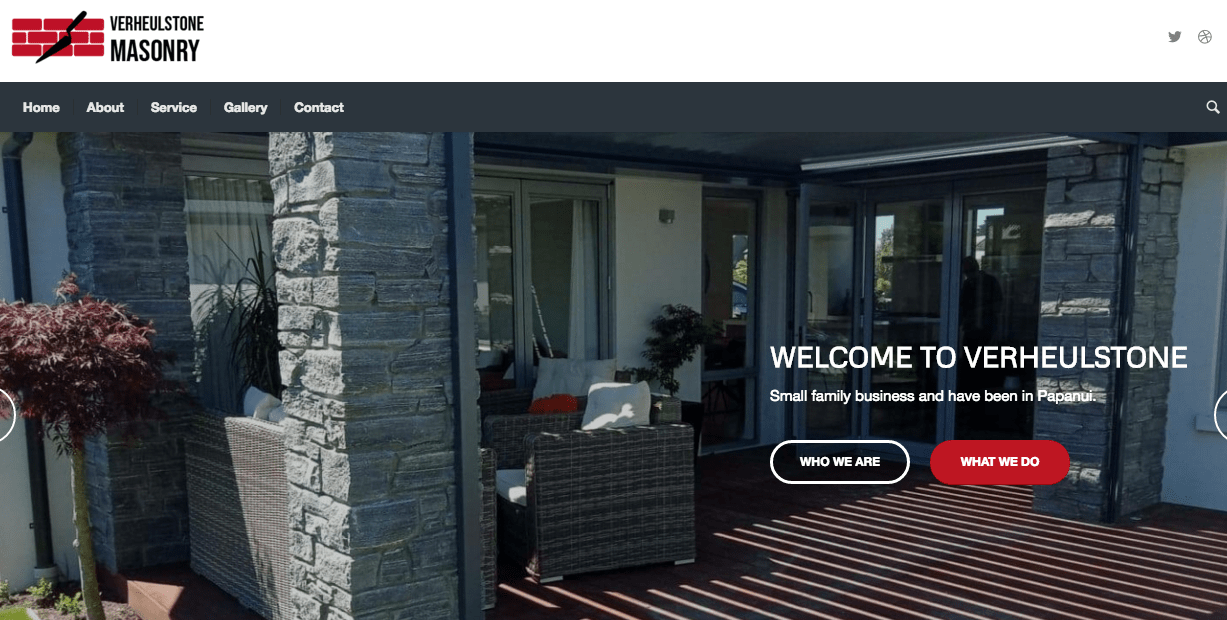 BEST FOR
A Very High Standard of Work
SERVICES
Stone Work

Blocklaying

Bricklaying

Repair Work

Heritage and Restoration

WEBSITE
https://verheulstone.co.nz/
ADDRESS
48 Rayburn Avenue, Papanui, Christchurch 8053, New Zealand
CONTACT DETAILS
(03) 352 2231, 027 228 9255
OPERATING HOURS
Monday to Friday: 8am – 7pm

Saturday: 8am – 2pm

Sunday: Closed
Verheul Stone Masonry is a small family business operating out of Papanui in Christchurch! They have built a strong and solid reputation among their many clients.
They are known to set high standards and achieve them time and time again. Anything relating to stones, bricks, or blocks within reasonable bounds, they can accomplish!
Other work includes heritage restoration as well as recladding or repair work, such as for fences, letterboxes, columns, and brick pavements.
These things make them a small but terrible company, and indeed one of the best bricklayers in Christchurch!
Highlights
Papanui-based company
28 years' experience
High standard of workmanship
Offers a full range of services
Licenced Building Practitioners & SiteSafe members
3) RBL Brick & Block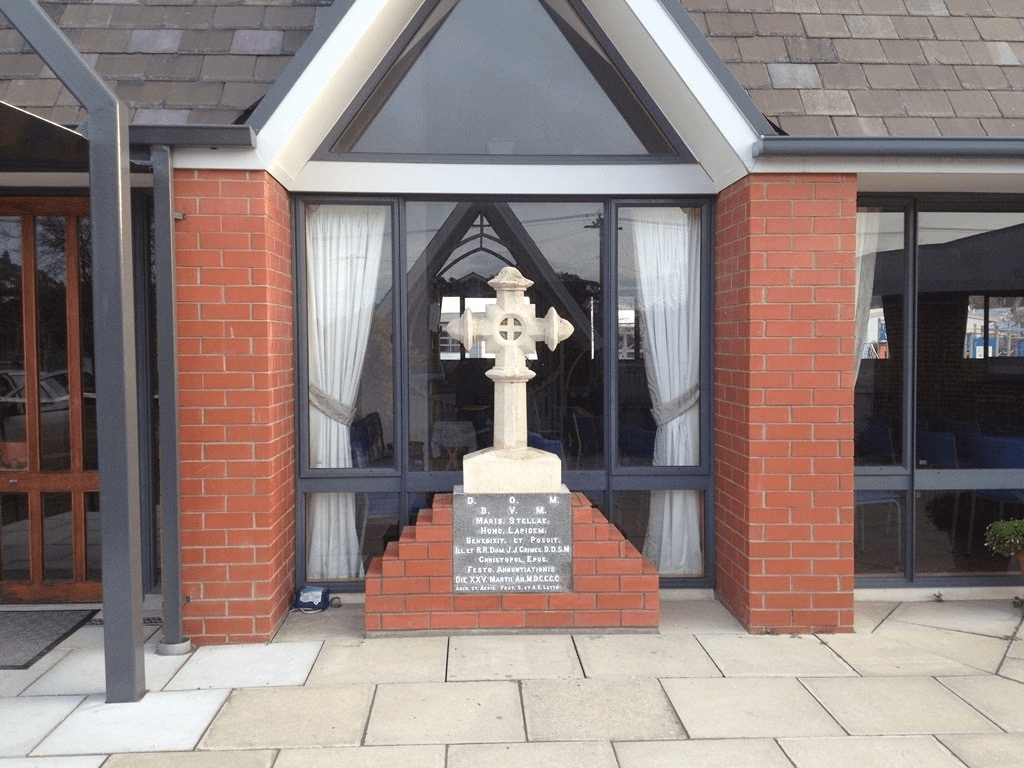 BEST FOR
Expert Home Renovation
SERVICES
Brick Laying

Block Laying

Stone Work

Restoration

Land Development

WEBSITE
http://www.rblbrick.co.nz/home
ADDRESS
132 Main North Road, Papanui, Christchurch 8052, New Zealand
CONTACT DETAILS
027 283 9792
OPERATING HOURS
Monday to Friday: 6am – 6pm

Saturday: 7am – 12pm
Another of the best bricklayers in Christchurch is RBL Brick & Block. They specialise in home renovations and can take on any project, be it big or small.
Whether you are building a brick retaining wall, built-in barbecue grill, or garden path, they can help you! Damaged bricks, blocks or stonework can also be repaired by them.
The team are accredited by Licenced Building Practitioners and Site Safe, meaning they do top-notch construction and ensure the safety and health of their clients and workers.
Also, they have excellent communication so that you will be kept up-to-date throughout their service. It is therefore easy to work with them and get the final output you want.
Highlights
Specialise in home renovations
Offer commercial & residential projects
Excellent communication
Licenced Builders and SiteSafe member
Customer Reviews
One of their clients, Sharne Wete, states on Google Business:
"Unbeatable bricklaying performance and quality would definitely recommend.
McCurley Masonry was excellent to deal with."
4) C D & J Wilson Bricklaying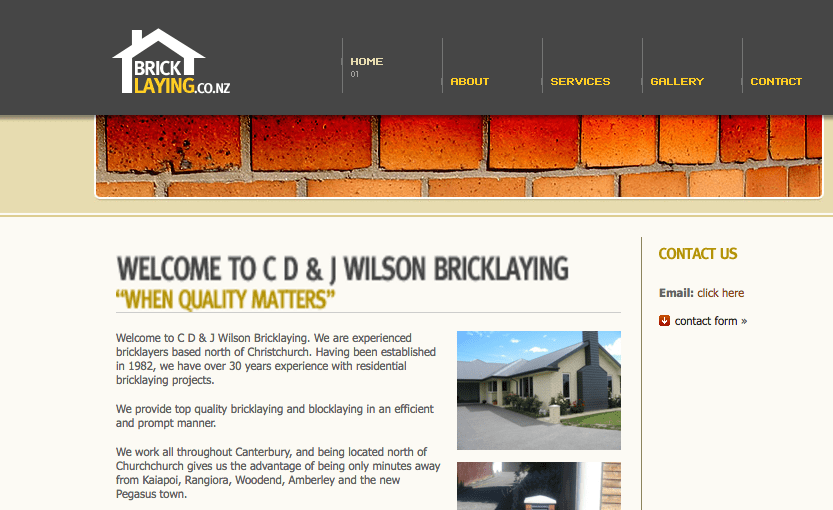 BEST FOR
Residential Bricklaying Projects
SERVICES
● New Housing

● Additions

● Alterations

● Light Commercial

● Letterboxes

● Fences

● Entranceways

● Garages

● All types of brick and block work

WEBSITE
http://www.bricklaying.co.nz/
ADDRESS
Christchurch, New Zealand
CONTACT DETAILS
Kindly contact them thru the contact form or email on their website
OPERATING HOURS
—
Situated in Christchurch North, C D & J is a specialist bricklayer and blocklayer. They have been around since 1982 and provide top-quality, prompt, and efficient work.
They've done some admirable work in complex situations, including garages, gateways, and small and large houses. They can provide professional advice as to what's the best type or colour of brick to use.
And certainly, extensions, repair and maintenance services are also provided. And they serve clients with their guaranteed work in and around Christchurch and Canterbury.
Highlights
Established since 1982
Top quality, prompt and efficient work
Focuses on residential and light commercial work
Free advice and quote
Covers the Canterbury Region
5) Mainland Brick & Block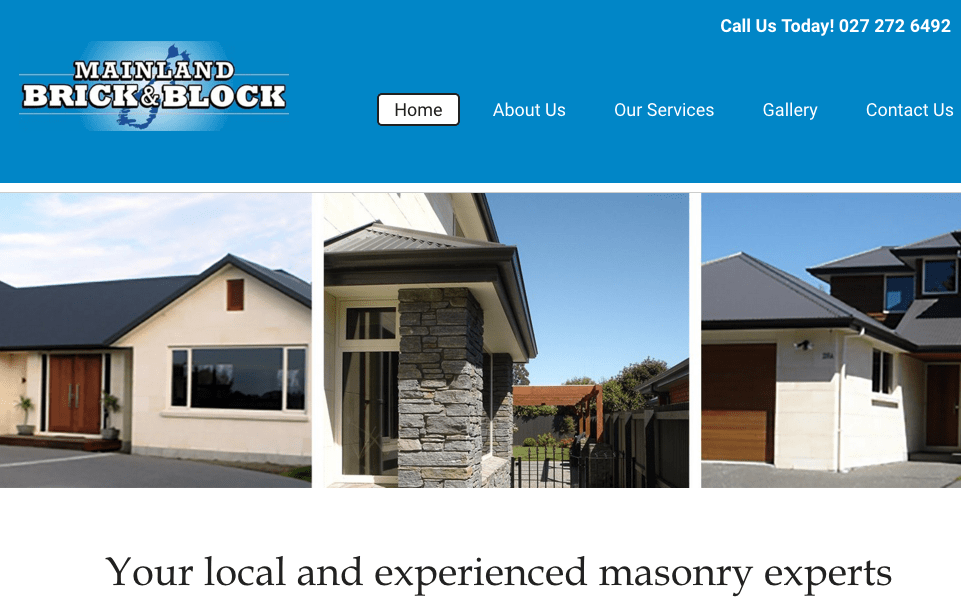 BEST FOR
Personalised & Comprehensive Services
SERVICES
Restoration

Brick Walls and Fences

Personalised and Comprehensive Services

New Builds

Residential

Commercial

Dairy Sheds

WEBSITE
https://www.mainlandbrickandblock.co.nz/
ADDRESS
Christchurch, New Zealand
CONTACT DETAILS
027 272 6492
OPERATING HOURS
—
If you're going for high-quality brick masonry and a safety-first team, then you need Mainland Brick & Block. They are another one of the best bricklayers in Christchurch!
They were formed in 2007, with Simon bringing his more than 17 years of experience to your advantage. That means they can advise or recommend the best solution for your dwelling.
Then they always follow through as to when they say the work will be complete. And they can finish the work without compromising quality even under strict deadlines.
Services cover bricklaying to repair work for domestic and commercial settings across Christchurch and Canterbury, Timaru and South Canterbury and the McKenzie districts.
Highlights
LBP and safety-first team
Dedicated to providing a high quality work
More than 17 years of experience
Can work under strict deadlines
Comprehensive range of services
And with that, we conclude the best bricklayers in Christchurch! They are personable and efficient to work with and you will be satisfied with the finished work!
Have you got any questions for us? If you have one, you can drop us a line and we'll get back to you first thing.
You can also check out our other construction or design lists if you want. For instance, you can read about the best metal fabrication in Christchurch. They can tailor-make metal in a variety of shapes and sizes for use in furniture, shop fitouts, and others.