Cafes are never far out in Christchurch if you want to have a hearty brunch and warm coffee. If you're wondering where the best cafes in Christchurch are, we have your back with our roundup.
With the different cafes in the city boasting specialties and outside seats amid the vibrant town, which ones would you go to?
We'll answer that question along the way. And so without any delay, let's now see the best cafes in Christchurch!
1) Black & White Coffee Cartel – 83 Victoria St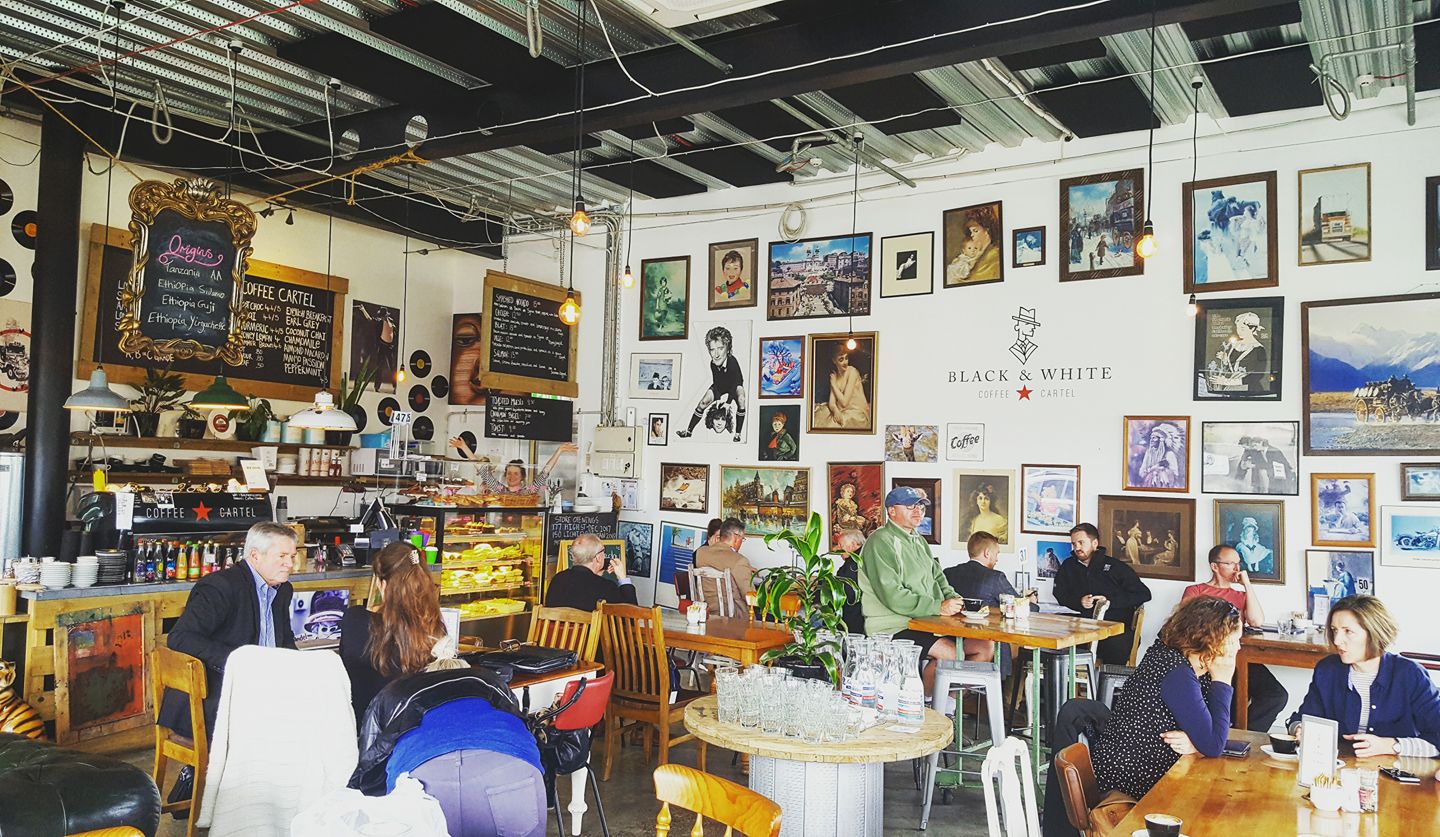 Website: https://www.blackandwhitecoffee.co.nz/
In February 2015, the first Black & White Coffee Cartel opened at 83 Victoria St in the City, immediately becoming iconic & loved by the people of Christchurch. It was also among the first of the notable new cafes to grace Christchurch, kicking off a new café culture for a new city. It was and still is "just for the people that come here".
Due to its success, in 2016 the owners started expanding the model through franchising and three years later, 12 Black & White Coffee Cartel cafes are now operating in the South Island. There was to be no cookie-cutter approach, the philosophy is to bring "the funky, independent coffee shop" to the masses. In every Black & White Coffee Cartel you visit, the music is louder, the service personal, the food individual to the location, the walls brighter, the furniture from different eras and the coffee prepared by creative baristas that are "just like you".
Black & White Coffee Cartel is New Zealand's first micro roasting coffee franchise, meaning each location roasts coffee on-site, in full view of the guests.
2)  Hello Sunday – Sydenham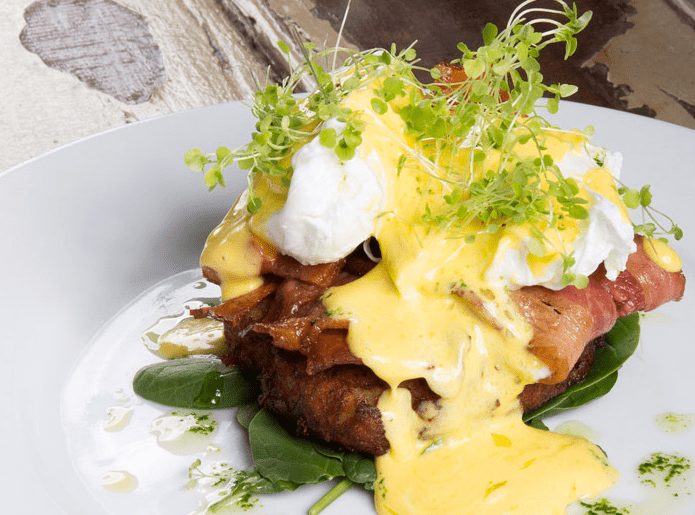 Website: http://hellosundaycafe.co.nz/
Every time you dine at this cafe, it feels like a Sunday. It feels like a time for sharing laughs, exchanging stories, and bonding with your family.
Its history goes centuries back, when it had been a post office and church Sunday School. Now you see the cafe name on a round metal sign in a quaint tan house in Elgin St, Sydenham.
The menu has a lot of variety and savoury choices, from wholesome french toast and eggs benny to Korean fried chicken and paella with fried prawns. You also have healthy salads and beloved burgers with shoe-string fries.
Wash them all down with a cappuccino or coconut water to bring you some morning energy.
With great menus, aesthetic interiors, and sustainability, this indeed belongs to the best cafes in Christchurch.
3)  Little Poms – Christchurch Central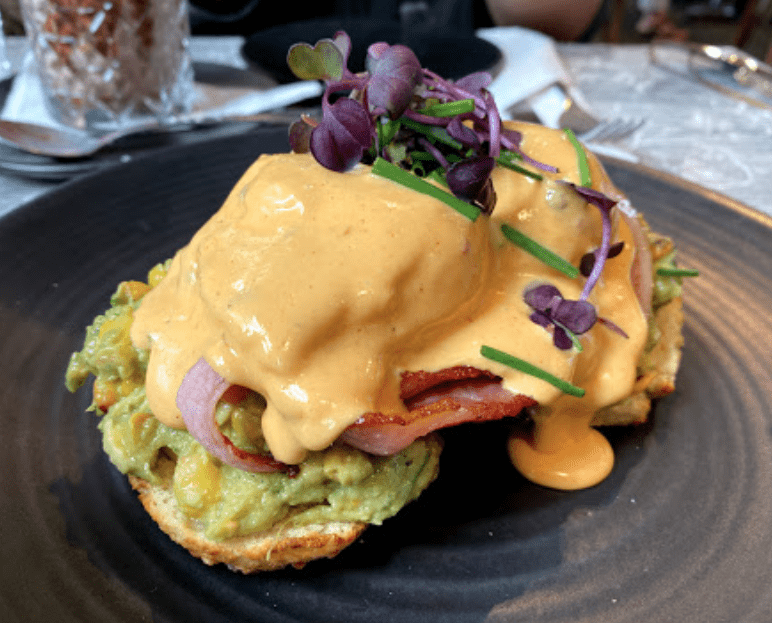 Website: http://littlepoms.co.nz/
Situated in Central Christchurch and standing proud and tall along the street with plenty of car park space, Little Poms is a cafe that serves organic food with impressive presentation and taste, one of the best cafes in Christchurch.
Come by during breakfast, brunch or lunch for a complete sample of Little Pom's beauty with smoked bacon, avocado, charred corn, coriander, and smoked jalapeno with buttermilk biscuits.
We also suggest the cornflake crumbed chicken for only NZ$25, zany zeus halloumi, and chilli scrambled eggs, which is oh too good for breakfast. For desserts, indulge in ricotta blueberry hotcake with nuts and berries.
Lastly, for the drinks, you have hot chocolate, iced coffee, freshly squeezed apple juice or red grapefruit sparkling juice, an excellent complement to your meal.
4)  Ten27 – Ferrymead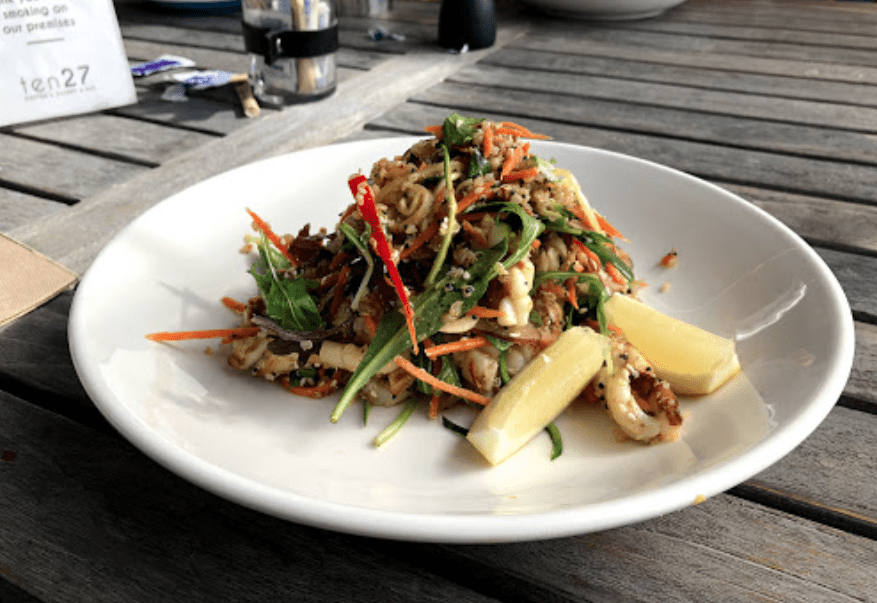 Website: https://www.ten27.co.nz/
What if you have a cafe, bar, and lounge all in one place? That's what the Ten27 can offer along with tasty, seasonal food and flavoursome wine!
With live music performances come Friday night, you will get to have a good time with friends and soon find yourself singing along with the band.
Have a go at their beef burger, juicy bocconcini salad, grilled fish, and waffles fries, which come with a leafy salad. And if you like smoothies you can order perhaps an apple, pear, and ginger.
The space can accommodate up to 100 people, which ensures you won't be falling in line or waiting for customers to finish their dinner before you can find a table.
With cosy lighting and laid-back ambience, it has modern chairs, bar stools, and panels. This cafe is family-owned and is run by John, Jenny, and Ben.
5)  Coffee Therapy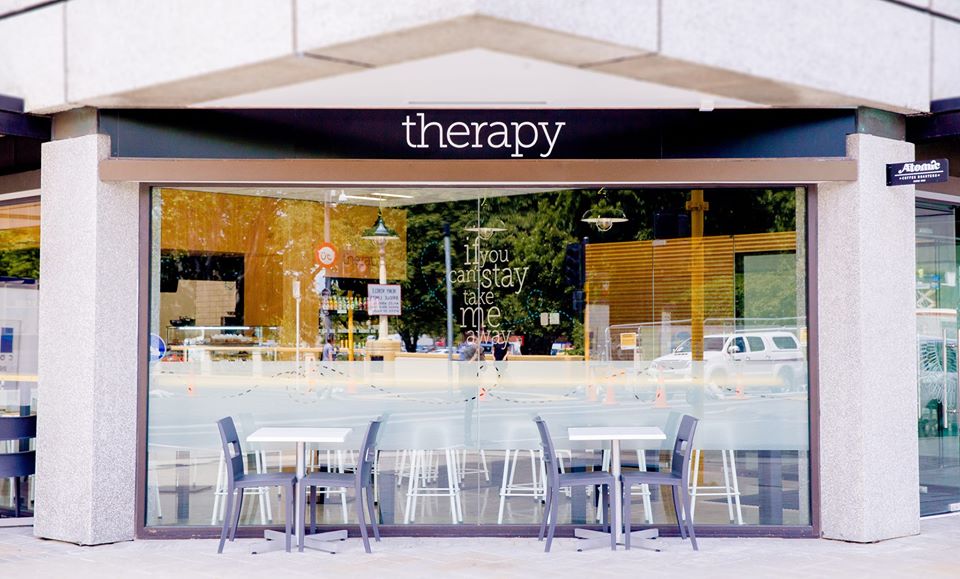 Website: https://www.facebook.com/pg/therapyonoxford
Coffee Therapy is a new cafe in the middle of Christchurch CBD with delicious slices, sandwiches, salads, and soothing cafe coupled with a friendly environment.
A stylish cafe with fresh food and drinks made daily, they also offer a small menu for breakfast and lunch.
Coffee Therapy is located at 77 Hereford Street, Christchurch, New Zealand.
6)  Chicoti's Cafe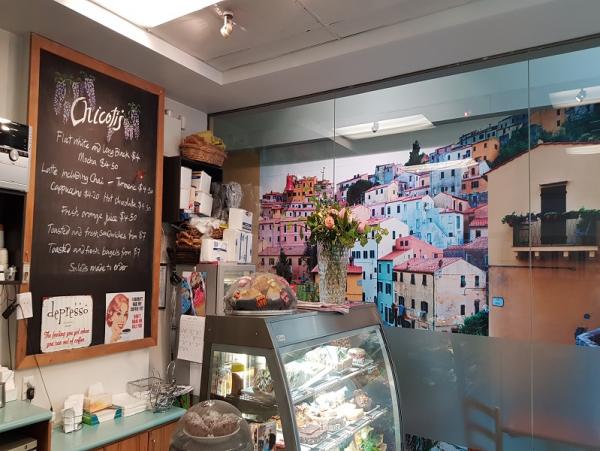 Website: https://www.christchurchnz.info/business/chicotis-cafe?term=295
Located at 182 Papanui Road, Christchurch, Canterbury 8014, Chicoti's Cafe Merivale Christchurch is an owner/operated cafe that has a reputation for being very friendly. They're known for having the best cheese scones ever and some say the best coffee in Christchurch.
Plenty of tables inside and out just a little quant cafe tucked away from the hustle and bustle of Papanui Road await you at Chicoti's cafe.
7)  Gentle Giant – Waltham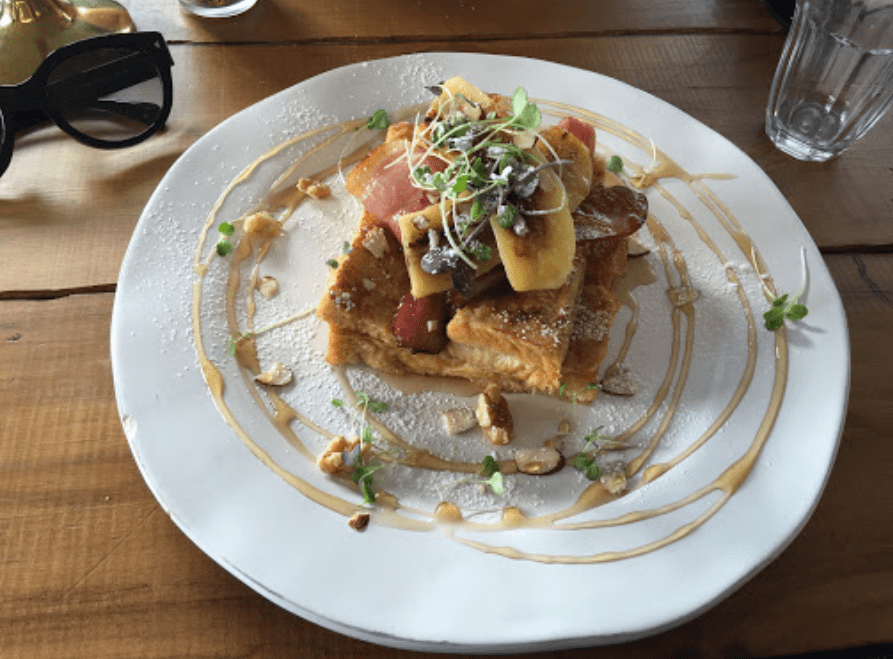 Website: https://www.facebook.com/gentlegiantcafex/
This cafe is sort of fashioned like the 50s or 60s diners with long counters, traditional shutters, and ceiling fans. It's very spacious and relaxing with lots of snacks and pastries offered.
After work, it's nice to drive by with your friends or family and sit down and have a meal and some fresh juices together.
Owing to its exquisite food, flavour, and presentation, we chose this to be included in the best cafes in New Zealand.
It is based in Waltham with outside chairs if you feel like getting some sun or if the cafe is full to the brim. Try their nutritious muesli or french toast for breakfast.
8)  City Social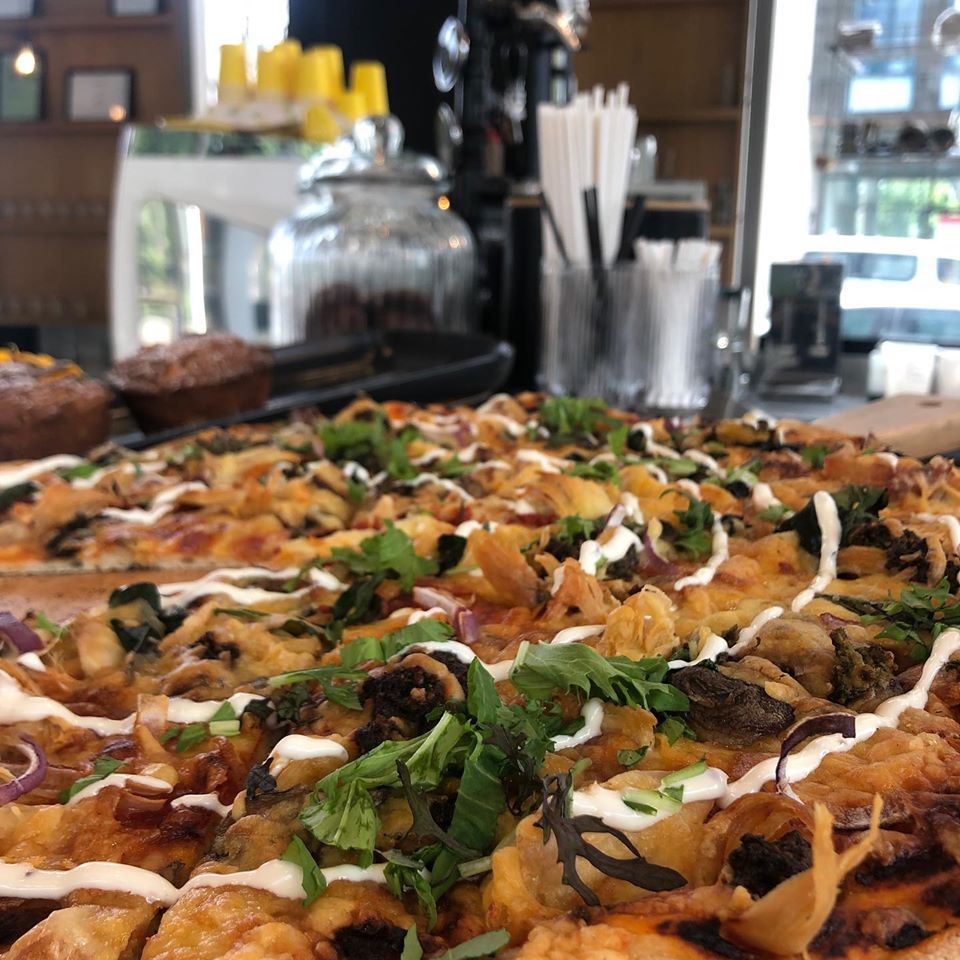 Website: https://citysocial.co.nz/
City Social is the little sister to Southside Social. They serve Unknown Coffee, Beer, Wine, Brunch, Lunch, Pizza and Bagels every week day 7.30am-4pm.
In their all-day menu coupled with pizzas and beverages, you can explore the mixture of texture, color and of the ultimate taste of each season. All the ingredients are fresh and carefully selected by City Social's chefs.
9) Shree Jagannath Cafe and Restaurant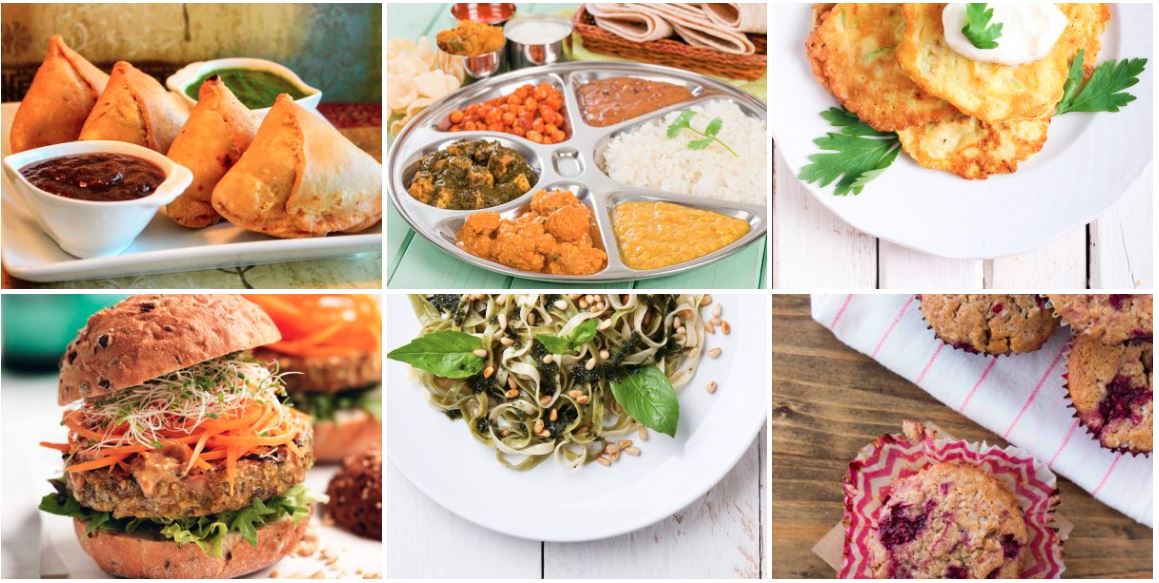 Website: http://www.shreejagannath.co.nz/
Plant-based, well-reviewed food goes great with daily live music and Shree Jagannath Cafe and Restaurant makes that a reality!
Whenever you feel like tasting some amazing plant-based lunch, sandwich, salad or dinner – Shree Jagannath Cafe and Restaurant is the place to go if you live anywhere near Christchurch, Canterbury.
Their range of vegan food menu includes veggies and soy, fruits, as well as berries and nuts!
10)  The Fermentist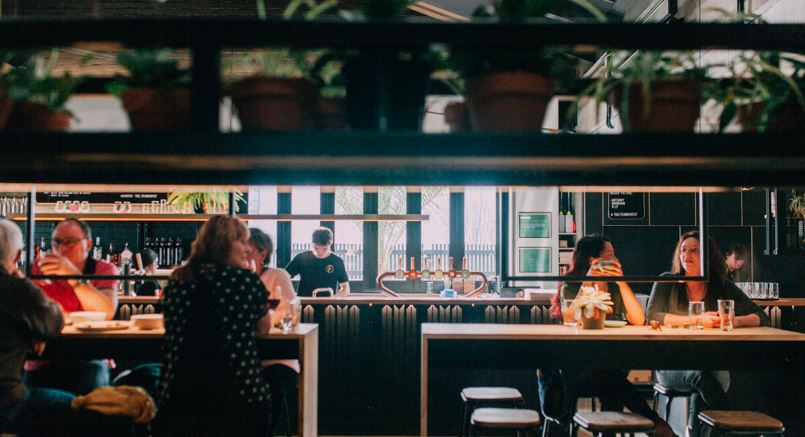 Website: http://thefermentist.co.nz/
The Fermentist is a micro-brewery in Christchurch. Their mission is to bring people together over great beers and food, trying new things and discovering how they can make a difference in how they work.
The Fermentist is passionate about explorations and discovery in fermentation, and they want to push ourselves and challenge perceptions about what this can mean. In the taproom, they are focused on a straightforward flavoursome menu and right-sized portions. They also source seasonally available food from local producers and they preserve and ferment as much as they can when it's available.
The Fermentist's staff are dedicated to giving customers a good time when they visit this cool brewery!
11) O.G.B Bar & Cocktail Bar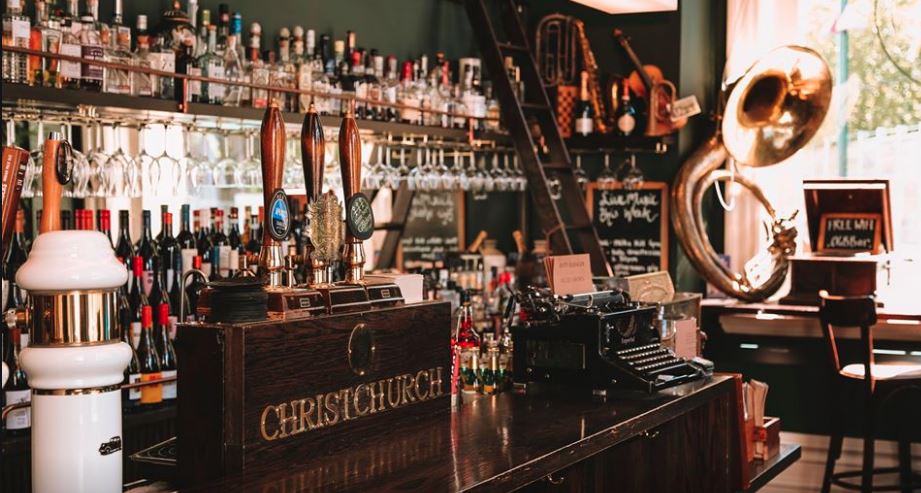 Website: https://www.ogb.co.nz/
O.G.B Bar & Cocktail Bar has been named as Christchurch's Best Bar in 2017, 2018 & 2019.
It's a speakeasy-style Bar housed in a timeless heritage building in Cathedral Square, Christchurch.
Just down the hall you will find Parlour Cocktail Bar, Woodwards Barber Shop & the OGB Suites. There is also a charming outdoor Courtyard worth visiting!
If you're into ol' fashioned service, Live Music and carefully crafted food & drinks, visit O.G.B Bar & Cocktail Bar, open every day, 11.00am – 1am.
12)  Park Ranger – Riccarton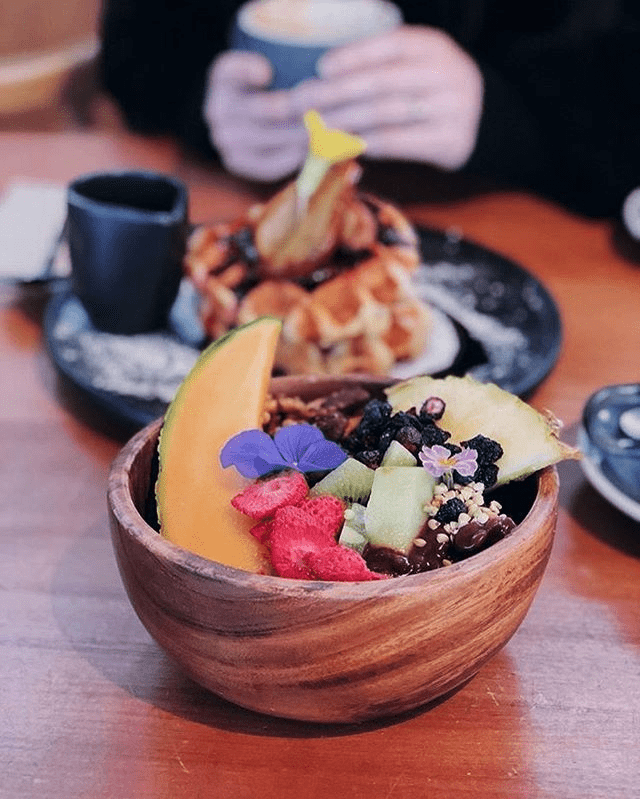 Website: http://parkranger.nz/
Advocates of sustainability, this cafe's owner ensures their ingredients and food come from the freshest produce and local farmers. Park Ranger cafe is located at the laid back Riccarton suburb in Christchurch.
There are many meals, sides, and pastries you can choose from either à la carte or from the cabinet. The cafe is spacious and cosy with plant decorations and displays that are just wonderful.
Get a taste of the Healing Bowl, which consists of cabbage slaw, avos, beetroot, asparagus, and super seeds topped with a spicy sauce. Or order some eggs on toast or the wholesome Acai Bowl for your breakfast (pictured above).
Don't forget to check out the eco-friendly Joco cups in which you can put your coffee or hot chocolate in the morning.
13)  Kowhai Cafe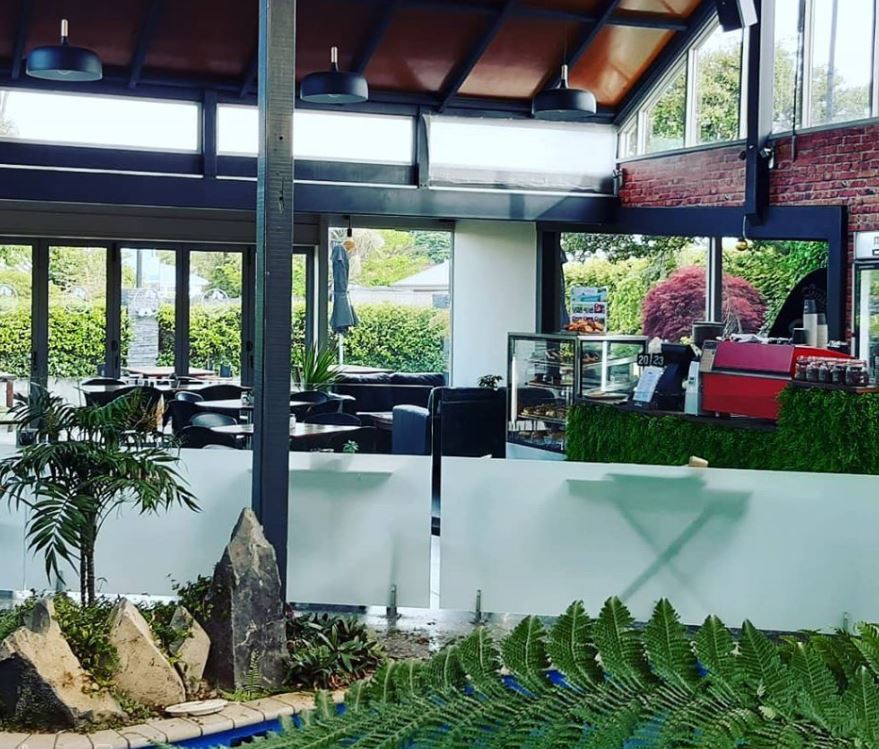 Website: https://www.facebook.com/kowhaicafeandevents
Kowhai might be new in the Christchurch cafe scene, but their dishes have been rated as classic favorites! They serve great food and coffee using locally sourced products. Fab customer service is a must and they pride themselves on it. With a combination of sustainable food, loving company, and great scenery, Kowhai Cafe is a must-visit.
14)  Exchange Christchurch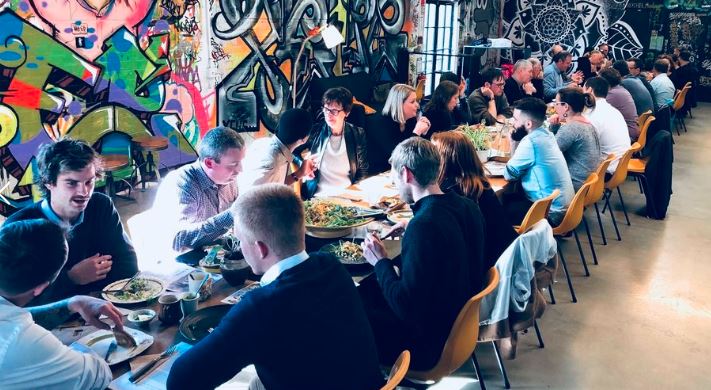 Website: https://www.xchc.co.nz/cafe
Exchange Christchurch is a cultural hub for creative people, their safe space to come up with groundbreaking ideas over great office and food with local and vegan options.
They're a welcoming, pet-friendly nook for artists, designers, content producers, creative practitioners and social entrepreneurs to connect, produce, showcase, and develop their work. Their cafe and bar come with fibre wi-fi, and they make it publicly accessible for you to visit and support what they do.
15)  Addington Coffee Co-op – Addington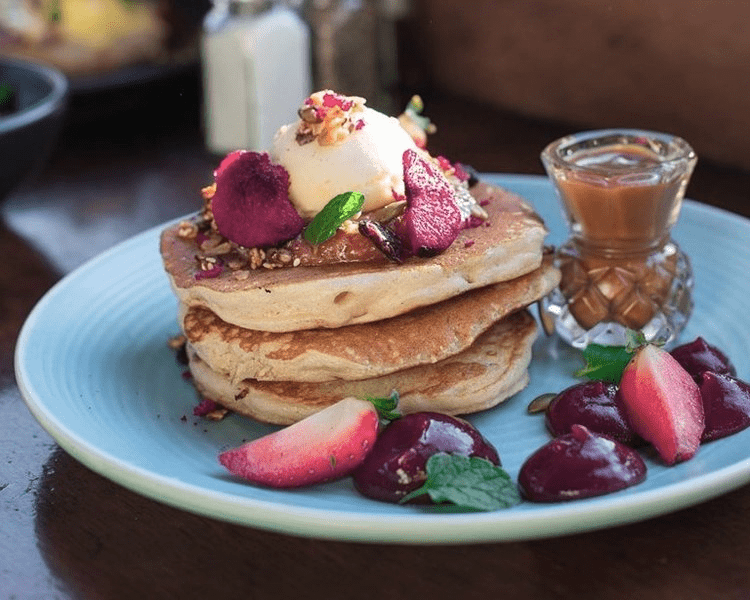 Website: https://www.addingtoncoffee.org.nz/
Selfless enterprises are really rare — and an example of it is Addington Coffee Co-op. In a nutshell, they engage in the business they have, which is to serve brunch and coffee in order to earn a profit to help out their producers, growers, and the people; to give back to them.
They offer a short and simple menu for brunch until 2 in the afternoon from Mondays to Sundays. With vegan choices, there is the option to have your meals either gluten- or dairy-free.
16) No. 186 Café
Website: http://www.186cafe.co.nz/
Cafe 186 is a family owned-cafe that is dedicated to providing the best dining experience to all of their patrons. It may be best known for its extensive menu, which features heart warming coffee and tea selections alongside scrumptious brunch and lunch items, but the cafe's offerings don't stop there.
Patrons can fully enjoy their meals and drinks in Cafe 186's comfortable ambiance. And, if the indoors don't suit your current mood, you'll be glad to know that the cafe has a great outdoor seating option as well.
Want to dine with friends? It doesn't matter if there are five or ten of you, since Cafe 186 can cater to large groups as well.
17)  Moment Cafe
Website: https://www.momentcafe.co.nz/
Moment Cafe operates on the philosophy that good business and delicious food can be founded upon sustainability. This is why the team at Moment takes it upon themselves to create their multi-cultural menu with the use of only the freshest of produces from local suppliers.
But it isn't all about the food at Moment. Moment believes that the best cafe takes into account the dining experience as well. Hence, their dedication to creating the perfect 'moment' for each and every customer.
18)  Exchange Christchurch
Website: https://www.xchc.co.nz/cafe
Exchange Christchurch — or XCHC as it is commonly referred to by the locals — pushes the boundaries of the traditional concept of a cafe.
Instead of a set menu and chef, XCHC acts as a hub to feature guest chefs and pop ups, all of which are encouraged to use locally source products to ensure freshness and sustainability. This is why the quality of the hearty menu doesn't diminish despite the change in menu.
Aside from the food, there's also the experience to talk about. XCHC is committed to creating connections within the community as well as between the diners and the chefs.
19)  IN SITU Cafe
Website: https://www.insitucafe.co.nz/
InSitu is a local favourite in Lyttelton. The cafe's menu features a wide array of choices to choose from, beginning with their freshly brewed coffee and tea. Don't want a caffeinated drink? InSitu offers smoothies as well.
It doesn't just stop with drinks, though. InSitu also features an eye-catching cabinet that displays their treats, all of which are made on-site and are filled to the brim with spices and flavour.
20)  Little Brews Espresso
Website: https://www.littlebrewsespresso.co.nz/
Sustainability and good coffee — these are the two foundations that The Little Brews is founded upon. Owner Jo wanted to provide a place for a caffeine fix for locals and tourists alike without compromising the environment, and The Little Brews is proof of that.
The beans used for the coffee are all locally and ethically sourced. Not only that, but the cups and packaging that they come in are eco-friendly as well, and can be composted after their yummy coffee has been downed.
The Little Brews doesn't stop with good coffee, though. Jo and the team at The Little Brews believes that the coffee can be made much better when it's accompanied by great service and a smile.
21)  Vinyl Cafe
Website: https://www.thecoffeeworkshop.co.nz/
Vinyl Cafe is all about providing the best coffee experience for small and large businesses alike. They are the premium providers of machines that can accomplish Smart Roast —  a system that makes micro coffee roasting a reality. It's made with the newest and finest technology, but set up in such a way that anyone can handle the machine with ease. Truly a great innovation for all cafes!
22)  Good Habit
Website: http://www.goodhabit.co.nz/
The Good Habit is another local favourite simply because of how scrumptious the cafe's menu items are. In need of a caffeine fix? Well, their coffee selection can do wonders to improve your day, considering how everything is freshly brewed to ensure quality and good flavour.
If you want something to accompany your drink, you'll be happy to know that the Good Habit also offers delectable cakes, pastries, and other treats. So, dive into their new and improve menu and dig right in!
23) Maison de Crepes The Yard
Website: http://maisondecrepes.co.nz/
Maison de Crepes is a restaurant that offers its patrons the warm and familiar of France, helping them create the sensation of actually dining in the City of Love.
The restaurant is known for its decadent dishes, all of which embody French culture and cuisine. Everything on the menu is great, but it's the restaurant's crepes that people keep coming back for!
Each crepe is made from freshly-whipped batter and is topped off with luscious cream and fillings that are sourced from local markets. It doesn't matter if you're looking for just a simple crepe or something that is vegan and gluten-free, Maison de Crepe can fulfill your wishes with its sizable menu.
So, if you're ever tired of the common burgers and pizzas, make sure to check out Maison de Crepes' menu of French dishes that are certainly to die for.
---
And with that, we are done with the best cafes in Christchurch. After your workout or before going to work in the morning, it would be nice to have a quick breakfast in Christchurch's best.
So far, do you have any questions or suggestions about these cafes we listed? We would love to hear them — you can write them down in the comment box below.
Other than that, to explore around the city, you might like to read about the best car rental services in Christchurch. In doing so, you'll easily find these cafes or other cafes that you like.