The 5 Best Christchurch Orthodontics
While all smiles are beautiful regardless of tooth condition, the best smiles tend to come from straight teeth. If you want such teeth, we've come up with a list of the best Christchurch orthodontics who can help.
Orthodontics is the application of braces in order to correct the misalignment of the teeth. Not only will it make you look great, but it will also get rid of any biting or eating problems you may have.
In this article, we looked for the ones that are accredited among governing bodies, highly skilled, and known for making you comfortable in the clinic. So, here you go with the best Christchurch orthodontics!
1) Dr Russell Lovatt – Christchurch Orthodontics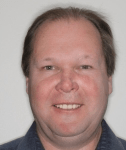 | | |
| --- | --- |
| Best for | Biting Discrepancies |
| Services | Minor Crowding, Relapses, Crossbite, Spaced Teeth, Open Bite, Overbite, Impacted Teeth, Large Overjet |
| Address | 91 Picton Avenue, Riccarton, Christchurch 8011, New Zealand |
| Contact no | (03) 962 0334 |
| Website | https://www.chchortho.co.nz/ |
Got an awful biting problem and overset teeth? No worries — you can look for Dr Russell Lovatt in Christchurch Orthodontics, located in the Riccarton area.
Back in 1991, he obtained his Bachelor of Dental Surgery from the University of Otago. Then in 1998, he finished further orthodontic training in the University of Western Australia.
Dr Russell Lovatt is also a registered orthodontist of the New Zealand Dental Association and New Zealand Association of Orthodontics.
Highlights
Highly qualified orthodontist
Undertook specialist training in Australia
Deals with overbite problems
Member of the NZDA and NZAO
Customer Reviews
Molly Harman gave a Google review that supports our choice of Dr. Russell, who offers some of the best Christchurch orthodontics.
"Russell did my braces 15years ago, and has looked after my teeth ever since. I have had issues with my wire staying on, and every follow-up visit has been free and made a priority. As someone who has worked in the dental industry, this team are professional, efficient, friendly and run the practice like a well oiled machine. I couldn't recommend the whole team any higher on their consistently fantastic service."
2) Mark Kum – Mark Kum Orthodontist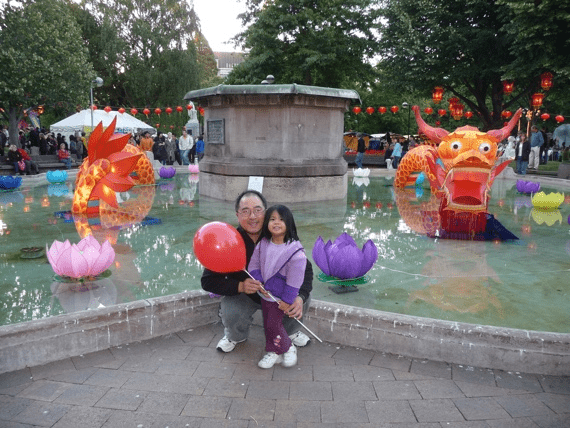 | | |
| --- | --- |
| Best for | Children Orthodontic Care |
| Services | Child Interceptive Treatment, Crossbite, Crowding, Teeth Spacing, Buck Teeth, Bite Problems, Impacted Teeth, Adult Braces |
| Address | 7 Wairakei Rd, Strowan, Christchurch 8052, New Zealand |
| Contact no | (03) 351-6269 |
| Website | http://mkortho.co.nz/ |
Children's teeth start to give way to their adult teeth at about 7 years of age, making it essential to see an orthodontist then. In this case, you can set an appointment with Dr Mark Kum.
Auckland-born, his experiences have taken him across and out of the country. He trained in the prestigious Otago University in Dunedin and had also worked in Auckland and Wollongong.
His clinic focuses on both kids' and grown-ups' treatment for dental mispositioning and braces. He understands and excels in these, especially since he also wore braces as a kid.
Highlights
Graduated in Otago University
Specialises in child and adult orthodontics
Highly experienced
Member of the NZAO, NZDA, ASO
Customer Reviews
Here's LobbyTV's detailed review from Google:
"Have been to Mark for 4 years now, and he has been a very kind, friendly, gentle and insightful professional. He has always explained everything clearly to me throughout each step and what is required of me. He is very approachable for asking any questions you may have. I am very happy with the way my teeth have turned out, it was money well spent. All the staff are super friendly as well."
3) Dr. Sophie Gray – OrthoSouth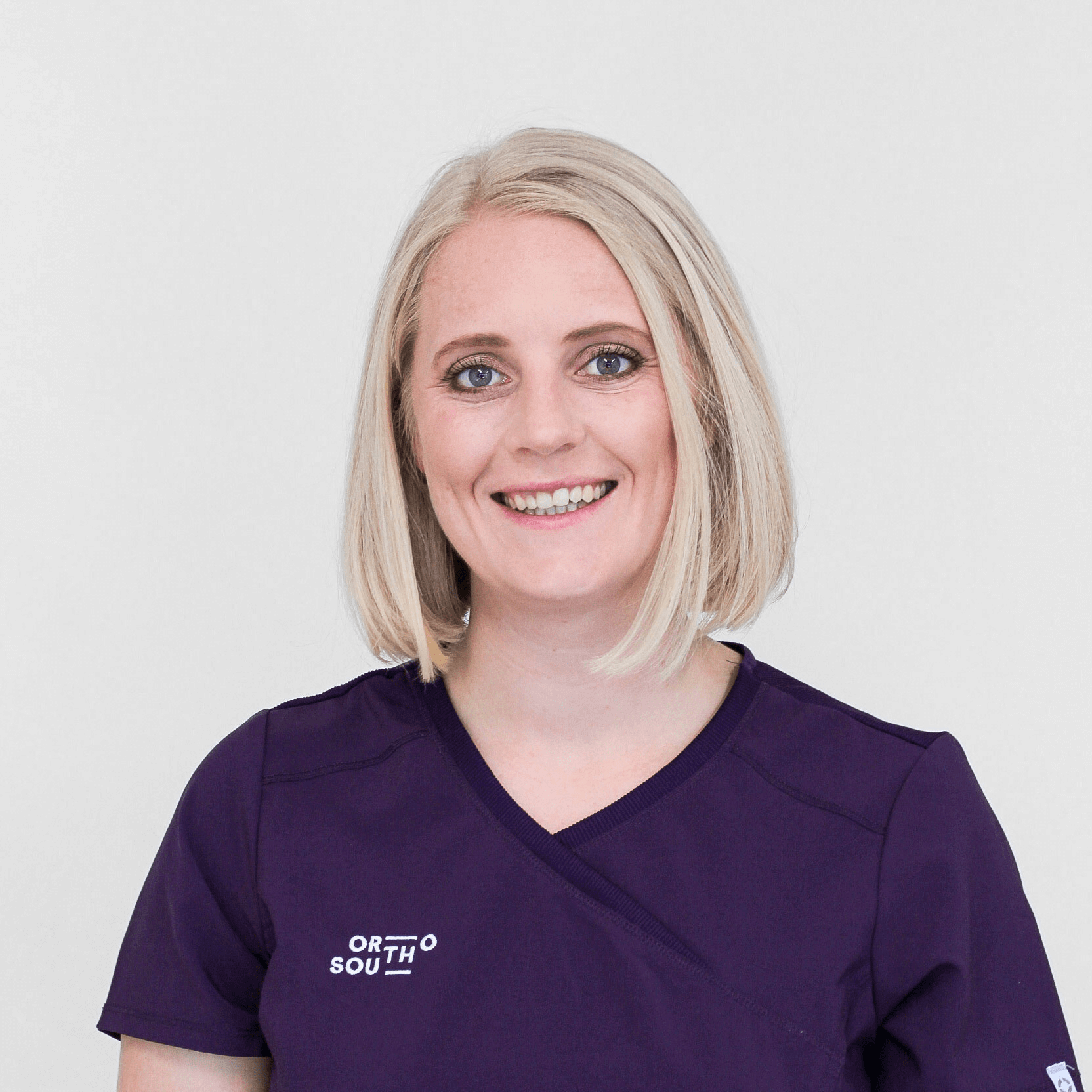 | | |
| --- | --- |
| Best for | Kid-friendly and Genuine Service |
| Services | Braces, Invisalign, Early Treatment, Adult Treatment |
| Address | Lvl 1/ 793 Colombo St, Christchurch 8013, New Zealand |
| Contact no | 03 377 0002 |
| Website | https://orthosouth.co.nz/ |
For an orthodontist who's absolutely at home with kids, you can ask to book a slot with Dr Sophie Gray. Your little kids will never feel tense or nervous in her clinic.
She received her bachelor and specialist training in Orthodontics from Otago University. In addition to that, she has also worked in dental practices and hospitals.
Of course, she is a fellow of the Royal Australasian College of Dental Surgeons and Royal College of Surgeons of Edinburgh in Orthodontics, so you or your child are in safe hands with her.
Highlights
Great with kids
Honest, upfront service
Seasoned orthodontist
Member of RCSEd and RACDS for orthodontics
Customer Reviews
A client left a review that is posted on the testimonial slide on Dr Sophie Gray's website:
"Sophie is so delightful. She engages with the children in such a genuine way. They feel so important, and have her full attention and interest. Would so totally recommend her."
4) Ronald M. Sluiter – OrthodontiX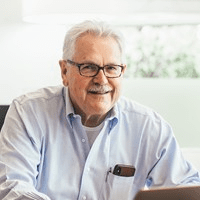 | | |
| --- | --- |
| Best for | Dental Positioning Issues |
| Services | Spaced Teeth, Overbites, Crowding, Braces |
| Address | 36 Colombo Street, Cashmere, Christchurch 8022, New Zealand |
| Contact no | (03) 337 3373 |
| Website | http://www.orthodontix.co.nz/ |
If you have dental irregularities and want them fixed, just call for an appointment with Dr Ronald Sluiter.
He has an admirable career behind him — one spanning almost 40 years. He studied dentistry in Groningen and then pursued additional training in Orthodontics at the Free University of Amsterdam.
Dr Ronald Sluiter passed the most stringent exams to be a member of the New Zealand Association of Orthodontists, American Association of Orthodontics, and the European Orthodontic Society.
His results are always impressive compared to clients' previous dental states, as you can see in his gallery. Hence, we believe his practice to be one of the best Christchurch orthodontics.
Highlights
Extraordinary results for clients
Obtained his postgraduate training in Amsterdam
Almost 40 years of experience
Member of international standard bodies
5) Dr. Grahame Dutton – Duxton Dental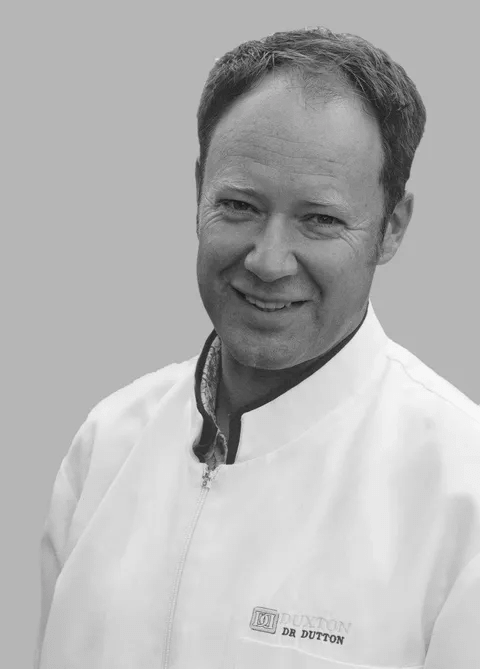 | | |
| --- | --- |
| Best for | Invisalign Braces |
| Services | Invisalign, Braces, Removable Plates, and Cemented Appliances |
| Address | 22 Bartlett Street, Riccarton, Christchurch 8011, New Zealand |
| Contact no | 03 348 5488 |
| Website | https://www.duxtondental.co.nz/ |
Dental surgeon Dr. Graham Dutton puts forward the best Christchurch orthodontics through safe and effective solutions to give you a perfect smile.
Dr. Graham Dutton keeps up-to-date with the latest trends and research and he uses the most advanced equipment. Don't be surprised when he uses 3D scanning to devise his treatment plan for you.
You can try out their comfortable and clear Invisalign braces.
Highlights
Highly practised dental surgeon and dentist with an interest in Orthodontics
Provides safe and effective treatments
Modern equipment and facilities
Affiliated with NZDA and NZAO
Customer Reviews
A satisfied client of Duxton Dental clinic, Gill Kennedy wrote:
"I would like to express my thanks to Grahame and his team for the excellent work they have done with my son's orthodontic work. The process and cost was well explained from the outset and the result is a gorgeous smile. We have found the team at Duxton Dental friendly, caring and very professional. Thank you very much for a great job."
And those were the best Christchurch orthodontics practices. You can get your smile back and make it more fantastic than ever before with the help of these orthodontists.
Have you got any questions for us about this topic? If you have one, just send it over to us and we will reply soon!
At any rate, you might also like to read about the best dentists in Christchurch. Your smile greatly depends on healthy oral care and hygiene too, after all.