The 15 Best Coffee Machines in New Zealand
Brewing yourself a cup of coffee in the morning is one of the most satisfying things you can do to start your day. If you can't do that just yet because you don't have a decent coffee maker, let us help you by listing the best coffee machines in New Zealand!
Coffee machines—they look very alike with each other at first—come in different forms. You should choose based on how you like the resulting taste, the space you have, if you want less cleaning up to do afterwards, etc.
But don't worry if you don't know where to begin with that. We'll go over a quick guide to choosing a coffee machine before we list the best coffee machines in New Zealand today.
Kinds of Coffee Machines
The first thing you should know is that there are different kinds of coffee machines. Which one is best depends on what you like to drink most, generally speaking.
Anyway, there are 4 main kinds of coffee machines with different pluses and minuses. Here they are:
1. Manual Espresso Machines
For just-as-you-want and delicious-tasting coffee, you can't go wrong with manual espresso machines. You have control of how much water or how many coffee beans to put in.
Because of this, you can make hot drinks like lattes, cappuccinos, americanos, and others. And you can even add steamed and frothy milk for the effect you want.
However, it is not all pluses. With all the manual preparations and grinding, there are sure to be coffee spills or a bean or two left where you have set it up.
2. Capsule or Coffee Pod Machines
Given their smaller footprint, these can be set on the cramped countertop in your kitchen and even be transferred from room to room easily. They use a capsule or pod to make coffee.
But a capsule coffee machine only uses a capsule made by that brand. As a result, choices are limited compared to the other types of coffee machines.
3. Bean-to-Cup Coffee Machines
If you like the natural flavour of the coffee bean with creamy foamed milk and don't want too much manual work, try bean-to-cup coffee machines.
They come with a grinder that does the work for you to get the perfect coffee. You don't get to have control over everything, but the coffee still tastes very good.
4. Filter Coffee Machines
This is a simpler and more straightforward way to make coffee. All you have to do is put some ground coffee in, add water, and push a button or two.
It's easy to use, cheap and creates less of a mess, but the only drawback is you can't customise your beverage as you could with manual machines. 
Features You Need to Have
Type isn't all that matters when buying a coffee machine, though. Different machines also have different features that you may want… or even need, depending on your preferences.
To get the most out of your coffee machine, here are the features you should look for:
1. Milk Frother
This is built-in for some units, but for others you still need to pay an extra amount to get it. This gives your coffee a special touch on top… as well as a chance to decorate it with a pattern on top.
2. Grinder
With a grinder that's integrated, you can fill up your coffee machine with freshly-ground coffee beans that will result in richer and better black coffee.
Some models come with a useful tamper too, which will help you get the right beverage.
3. Drip Tray
The larger the drip tray, the larger the mug it holds, so you can use different-sized mugs. Look for ones that are easy to clean.
4. LED Display Screen
With a display screen, you can easily know what setting is currently on for your coffee machine. For example, it tells you the temperature of the steam milk and coffee strength.
It lets you know the progress of the drink too in some machines, like in the Delonghi Dinamica we feature below. Or it can indicate the mode or settings you currently have active.
5. Coffee Strength Intensity
Choose one that lets you set the coffee strength if possible, this will bring in some variety and make your coffee drinking experience more interesting!
6. Cup Warmer
If you aren't going to get coffee for a while, this feature will keep your coffee hot by heating its plate from underneath. Mind you, the flavour will weaken gradually, the longer you leave it out.
7. Clear Water Reservoir
This holds the water in the coffee machine. In this light, transparent ones are better as they let you see how much water is remaining.
8. Size
Coffee machines are of different sizes depending on the kind. And there are lots of models that can fit your kitchen or living rooms.
9. Design
You have coffee makers fashioned in elegant brushed metal like those you find in coffee shops. But there are also some that are in plastic that are cheaper in price.
We suggest you get something that matches the décor of your kitchen or room. It adds to the classiness of the place, not to mention the ambience of a barista's work area!
Pre-buying Tips for Coffee Machines
So that you can be sure of the taste and quality of your coffee, you can simply follow these tips:
If you get the chance, you can ask staff to try out the coffee maker. For instance, let them make a regular coffee or espresso and taste it to see if it goes well for you.
Look for any damage in the capsule, buttons, and the like.
Check that the milk frothing device doesn't make bubbles but produces good, creamy froth.
Ask about the warranty period of the coffee machine.
Now that you have an idea of what features to look for and how to buy, let's take a look at the best coffee machines in New Zealand!
Best Coffee Machines in New Zealand
The best coffee machines in New Zealand range from espresso machines to bean-to-cup ones. Here are our favourites, in no particular order.
1. Delonghi La Specialista Manual Coffee Machine Red (EC9335R)
Best Coffee Machine for Great, Consistent Taste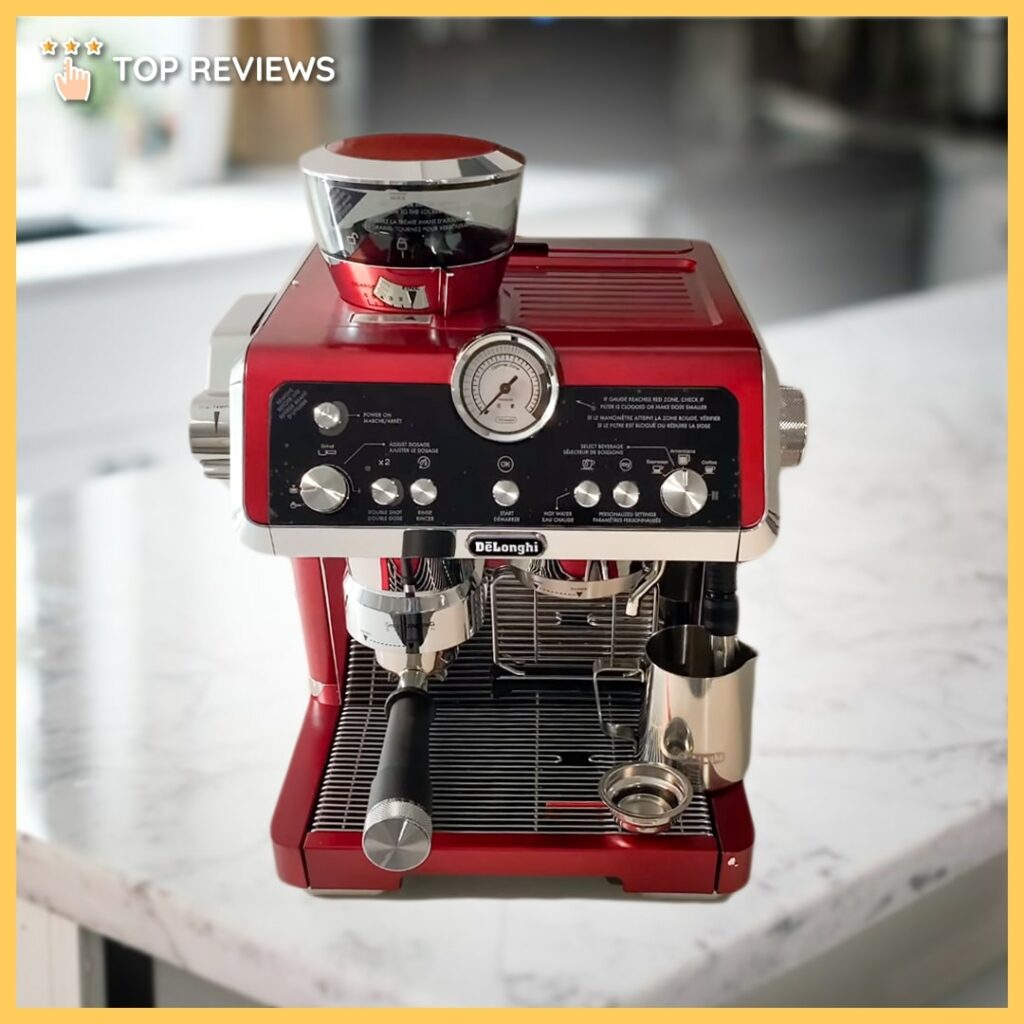 Price: $869.00
Would you like to brew a flavoursome and perfect cappuccino at home? If your answer is yes, then we highly recommend the DeLonghi La Specialista Coffee Machine!
With its Sensor Grinding Technology, your ground coffee will be perfected for you. That ensures your coffee will have the taste you want each and every time!
The coffee machine also comes with a patented tamping lever. After grinding, you just pull down the lever (it's effortless) to tamp down on the ground coffee beans.
Its constant water temperature enables you to have great extraction. There are also separate heating systems for milk and water, so you won't have to wait long.
For the milk texture, you can adjust the steam wand to be either flat or foam. That will be ideal if you prefer lattes or cappuccinos to plain brews!
As you can see, for perfect-tasting coffee and ergonomics, one of the best coffee machines is the premium DeLonghi La Specialista!
Highlights
Makes perfect coffee
Sensor Grinding Technology
Water temperature remains constant throughout
Adjust the steam wand for flat or foam milk
Easy to use
Creates less coffee mess
Customer Reviews
Most of the customers praised the consistent and great-tasting coffee that they were able to make using this coffee machine. They also commended the built-in tamping, stylish design and cleaner work done.
However, they mentioned as downsides the limited grinder settings, slightly noisy operation and the fact that the coffee grounds are hard to remove from the filter basket.
At any rate, let's see Mark's review:
"This is a machine for someone who wants to be able to make a decent coffee with much ease and no mess. It's it's semiprofessional. A fully professional machine may give you more control to further tune full barista skill but this would obviously also mean more manual work. I am a dad that wants to make an easy coffee each day and I prefer this machine over a fully automated machine."
Here's another one coming from Jacqui:
"The machine is very stylish!! It is compact and trendy. Makes beautiful creamy milk and heats up very swiftly."
2. Delonghi Compact Fully Automatic Coffee Machine (ECAM23460S)
Best Bean-to-Cup Coffee Machine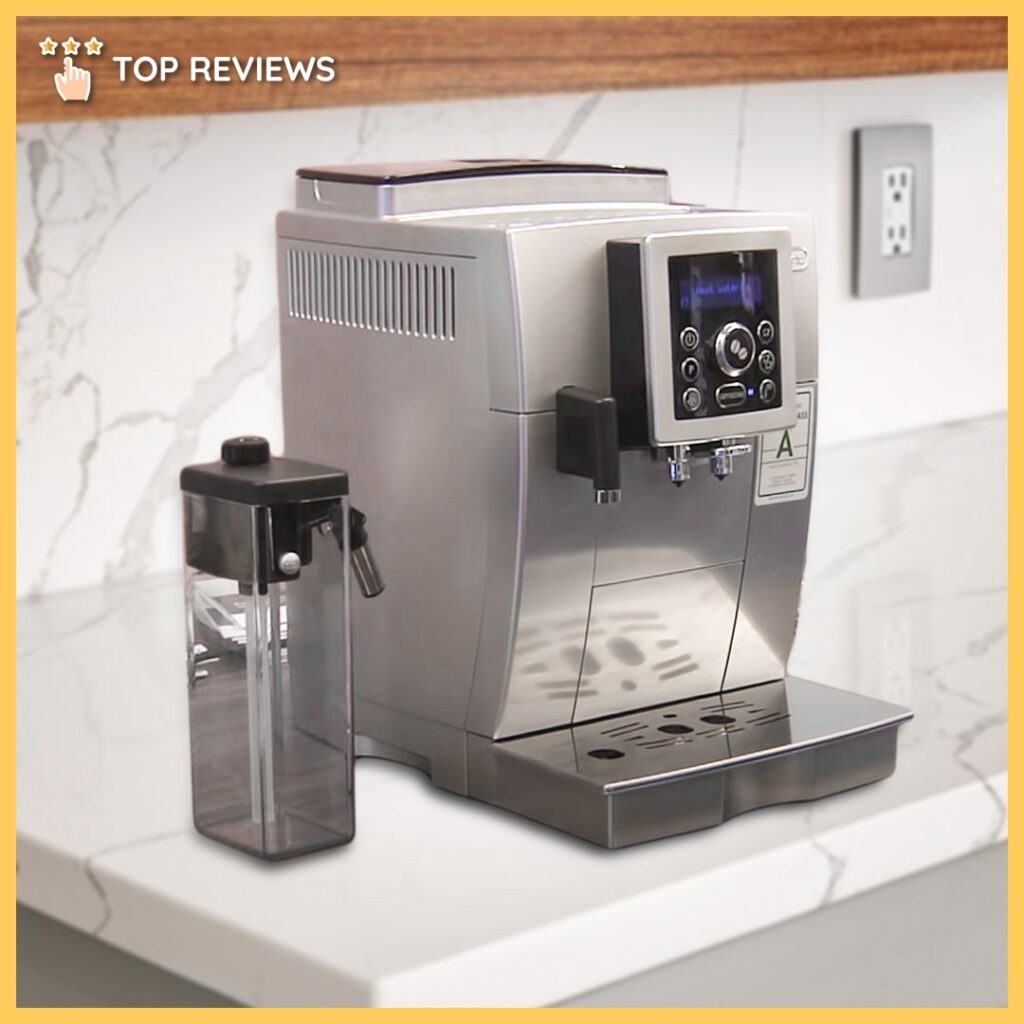 Price: $999
Take the shortcut in brewing an instant delicious cup of coffee. This Italian-made bean-to-cup coffee machine is sure to impress the discerning coffee lover.
The Delonghi Automatic Coffee Machine will grind your beans at their freshest and best. Customisable settings let you select the desired aroma and taste for your beverage.
Its steam technology always heats up at the optimal temperature, producing fabulous froth to top your coffee with. And the resulting taste is superb and rich in flavour.
What's more, the milk carafe features automatic cleaning: it's washed with hot water and steam. That keeps pure cup after cup of coffee from it.
Plus, this Delonghi bean-to-cup coffee machine sports a sleek, modern design with intuitive soft-touch controls. It will complement your kitchen and countertops in style!
Highlights
Superb and rich in flavour
High-quality coffee machine
Optimal steam temperature
Customisable settings
Automatic carafe cleaning
Sleek and modern design
Customer Reviews
This product holds 9.2/10 stars on the Delonghi website. It's exceptionally good for froth-making, ease of use, customisable features and coffee flavour, according to users.
Steven, one customer, writes a review about it:
"This is our second Delonghi machine. Our first one was virtually identical and worked fine for 6 odd years, making a couple of coffees a day. I'm sure it is repairable and will do so upon our next city trip. The new machine, although very simular has got some improvements. It's easier to clean, bigger bean reservoir and the water catcher has a lager capacity. We love this machine, makes good coffee and goes the distance."
Also, David mentions:
"So easy to use, (once you've got it setup), and consistent quality every time. It is amazing how good the flavor of my favorite beans were when used in this machine, compared to the same beans used in a plunger."
3. Nespresso Inissia Coffee Machine by DeLonghi (EN80BAE)
Best Coffee Machine Bundle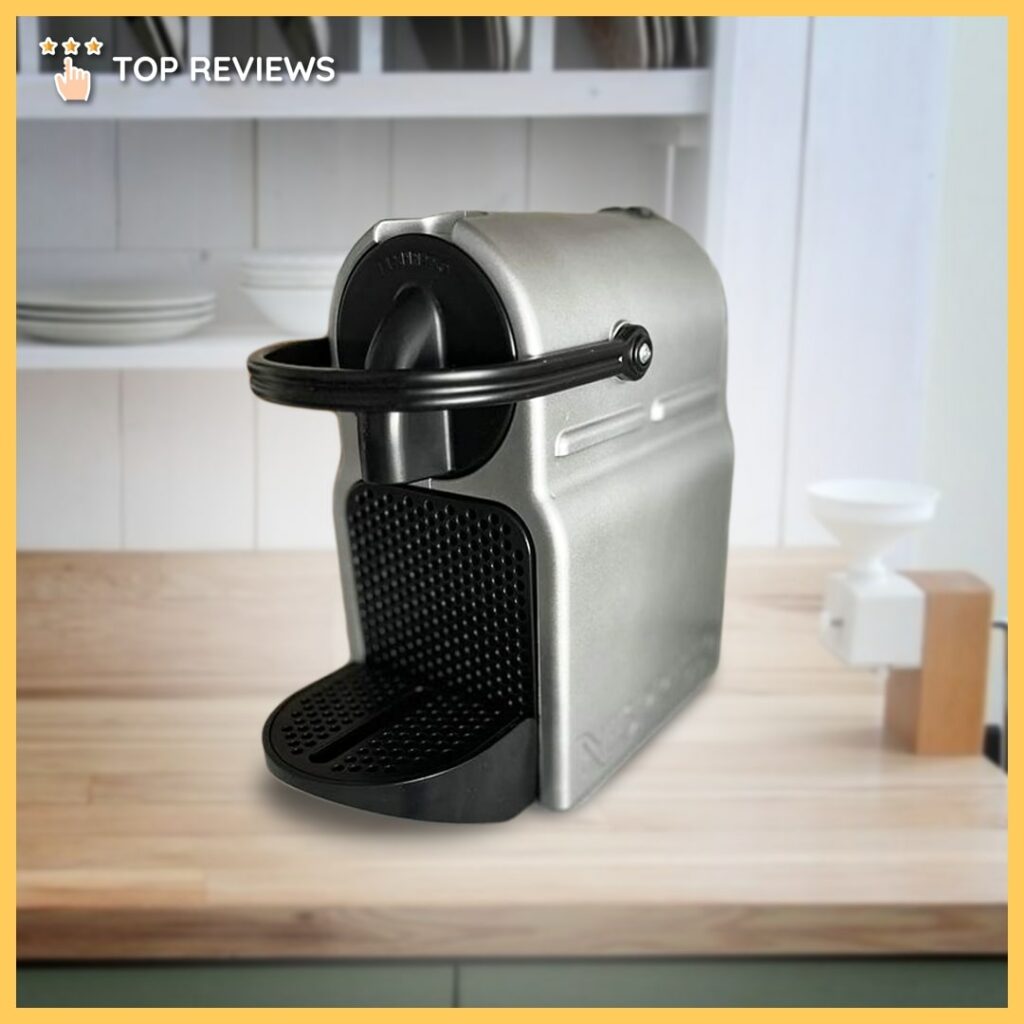 Price: $199.99
If you like to make heart-warming coffee without delay, try the Nespresso Inissia by De'Longhi. It is portable, lightweight, and takes up only a small space on your counter.
In just 25 seconds, the water gets heated to the ideal temperature, ready for brewing! Making your cup of joe is extremely easy as it simply requires one press of a button.
Select the type of coffee length you prefer and the machine will precisely stop brewing after it reaches that level. Now you can delight in your single or double shot espresso!
But you might think how a taller glass can fit right under the spout — well, the drip tray can be lowered for that.
Moreover, an energy-saving mode automatically turns off the coffee machine when 9 minutes have elapsed. You need not worry then that you've forgotten to turn it off.
Also, buying this thing gets you an Aeroccino, which can make hot or cold milk froth to pour into your fresh, hot coffee!
Highlights
Makes heart-warming coffee instantly
Ready to brew in only 25 seconds
Lightweight and portable
Flow Stop feature
Energy-saving mode
Comes with Aeroccino milk frother
Customer Reviews
Most people were pleased with the coffee taste, functionality, ease of use and ease of cleaning of this coffee machine. This explains its impressive score of 4.4 out of 5 stars on Amazon.
Lindsey, one customer, wrote about it here:
"I've only had this for a week but so far it's working great. The espresso tastes amazing, especially the intense/ darker ones. It comes with sample pods which is really helpful in determining what you like. The frothier works well but seems to overflow slightly every time I use it, even when I am not filling it to the max fill line. It's the perfect small size to keep on a counter and in my opinion a great deal for the price compared to some of the larger Nespresso machines."
Also, Lana H commented:
"Wow what a fabulous little machine! And the frother is fab too! Super easy to use, and clean, and takes up little space. I ordered this mainly for my airbnb travellers as I don't drink much coffee, however I now use it too. I just wish there was a good selection of teas available as a lot of travellers also drink tea. The reusable pods I ordered separately work very well too. The Inissia is a keeper. Order it!"
4. Breville "The Barista Express" Espresso Machine (BES870)
Second-Best Overall Coffee Machine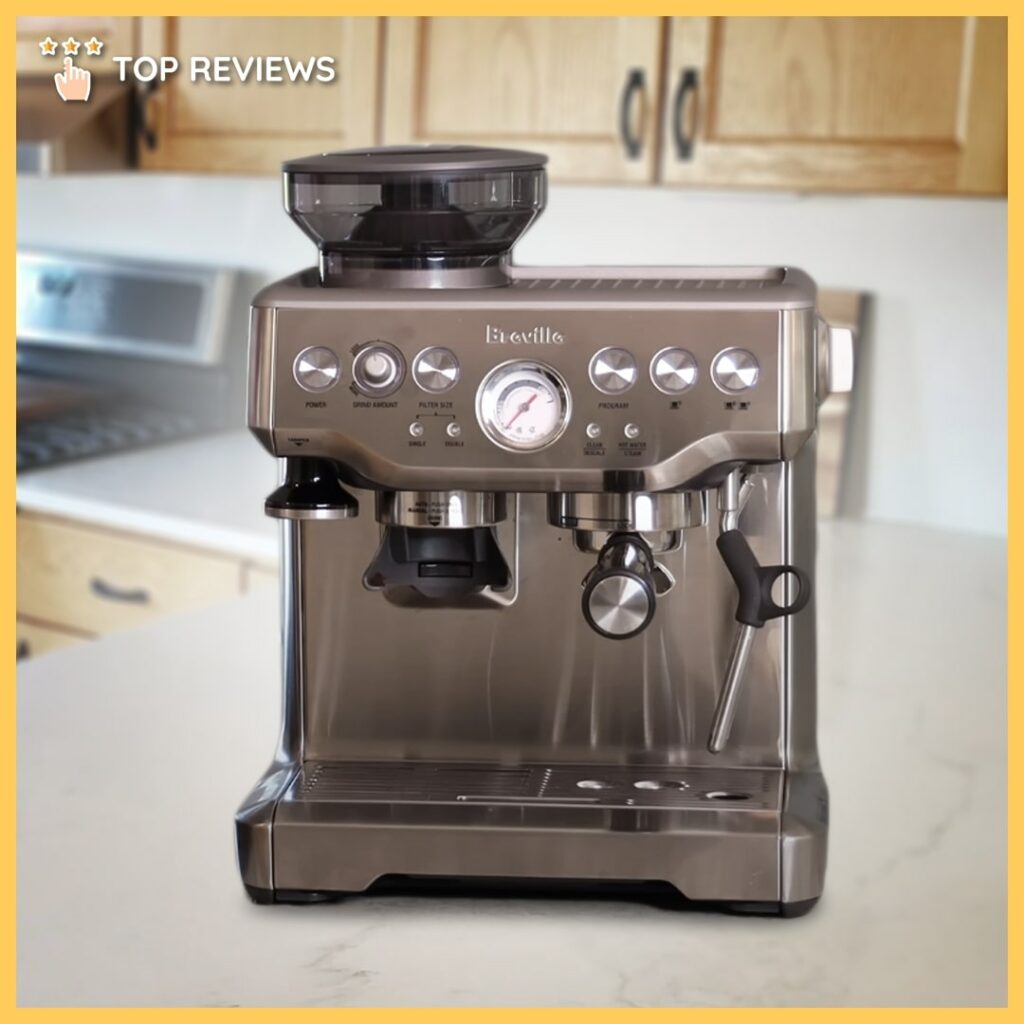 Price: NZ$689
Try your coffee-making skills at home with The Barista Express from Breville. Grinding your coffee beans with this takes only a jiffy before you're ready to make and drink your home-made latte.
It includes a precise portafilter with it, letting you get the right dose of ground coffee every time. Moreover, you get a razor tool that pushes away the excess ground coffee in the portafilter.
The brushed metal coffee maker brilliantly controls the water temperature when you make your espresso or steam your milk. You can easily have big cups ready under the versatile dispensers.
And what's nice is that you can pour in some microfoam while hand-texturing art into your coffee… making cups just like those that the expert baristas serve in coffee shops.
You have a control set that lets you set the amount of grinding too, as well as filter size (single or double shots) indicators for pressure and maintenance.
Along with this, you have a 250g capacity bean hopper and a 2L water reservoir. It measures 15.8 H x 12.6 W x 13.2" L — compact enough to place atop your bench or in the kitchen.
As you can see, it's called Barista Express for a reason. And so, we've chosen this as one of the best coffee machines in New Zealand!
Highlights
Precise coffee bean amount control
Brushed metal design
Water temperature control
Single or double shot options
250g bean hopper; 2L water capacity
Make latte art on top of your espresso
Customer Reviews
This coffee maker scored an average of 4.3 stars from 76 total reviews on breville.com thanks to its versatility. "It's easy. It makes great coffee. It's customizable," says Erin, who adds:
"First I love the fine grind I can get. I also love that it shuts off after 1 or 2 shots. The most important things is consistency. Play around with the settings and when you find your perfect settings, stick to it and you'll get great coffee every time!"
SheilaD also mentions:
"I was an avid SB latte drinker. Took my clients here and had business meetings there as well. Got this BES870XL and wow! I make my own (with starbucks espresso beans) and voila – my own starbucks latte maker!"
5. DeLonghi Magnifica Automatic Espresso Machine (ESAM04110B)
Best Fresh Ground Coffee Machine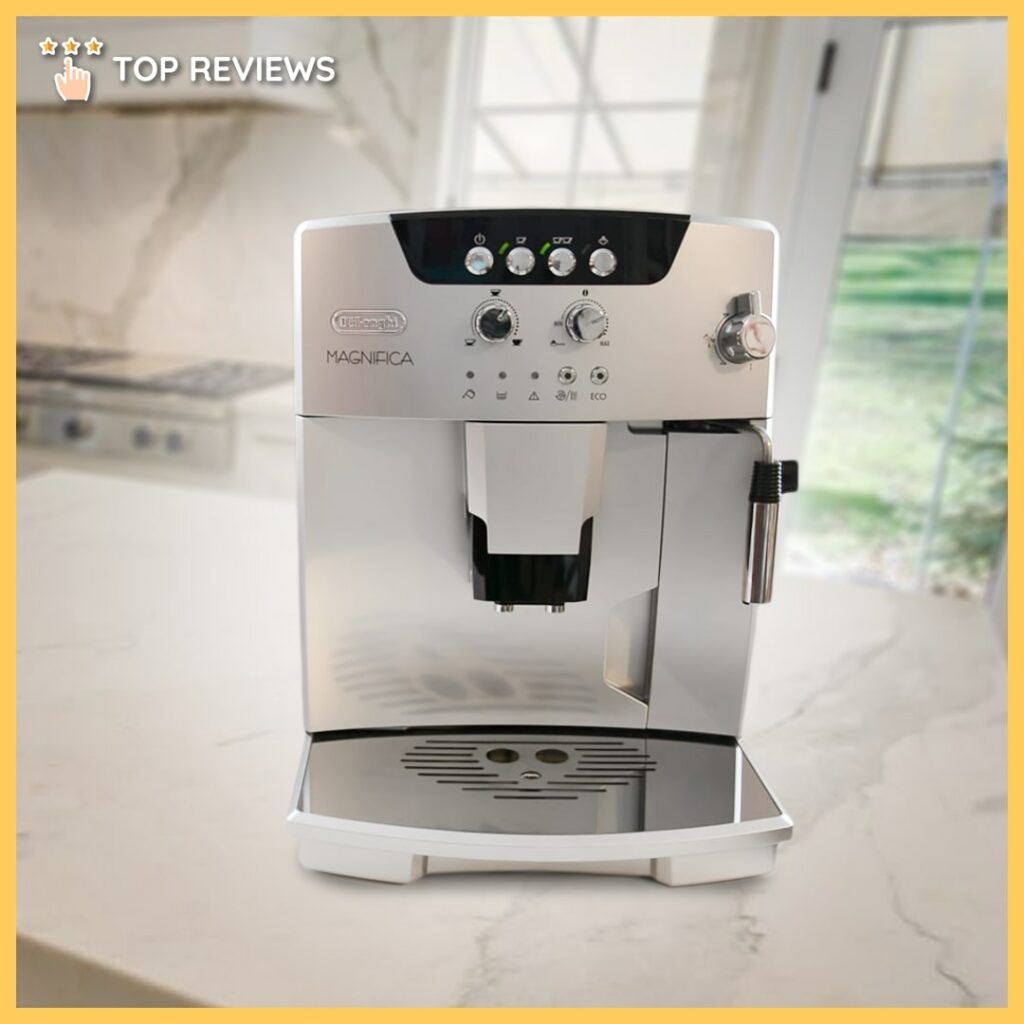 Price: NZ$689
Purchase Here On Harvey Norman
You can prepare all sorts of coffee including cappuccino and latte with the Delonghi Magnifica. It is grind- and water-customisable so you can make your ideal cup each time.
Pour in your coffee beans or ground beans in this coffee machine. Every time you do it, expect freshness as the conical grinder springs into action.
A transparent water container lets you keep an eye on the remaining water level. Meanwhile, you have 3 main knobs where you can adjust the strength of your coffee as well as the grind.
When the coffee spills away upon use, the drip tray can be removed and washed clean for the convenience of the next user. No more frustrations and irritations in terms of hygiene.
Since it's slimmer and taller than most of its competition, you can conveniently place it next to your kitchen appliances. The Magnifica is not very bulky compared to other automatic-manual coffee machines.
And last, Thermoblock system ensures you have the right water temperature for your espresso and even a soothing, flavourful tea or tea latte!
Highlights
Customisable grind and water amount
Delonghi coffee grinder for fresh espresso all the time
Manual milk frother
Removable drip tray
Transparent water container
Convenient, space-saving design
Thermoblock temperature system
Customer Reviews
The reviews from Harvey Norman are full of acclaim for this one. They talk about how well it grinds, makes coffee, and performs overall.
Here's Pinky from Wairoa:
"We had a manual DeLonghi coffee machine, which is fantastic and still going after 10 years. But an upgrade was needed, and the DeLonghi Magnifica Automatic machine is fantastic, easy to use, makes beautiful coffee, can change the strength of coffee, gradients of grinding the coffee beans and much more. Especially wonderful is that we can push the button to make the coffee and walk away and when we come back it has not overflowed. Can make one or two cups at a time. Extremely happy with our purchase and the team at HN."
And check out the review by Just Coco from Australia:
"We absolutely love it. My hubby loves coffee, so bought for his birthday. It performs better than many other much more expensive brands I have used. The grind is perfect, as is the temperature settings. All are adjustable for taste. Bonus, hot water dispenser for those who love to have tea. Perfect steamer for cappuccino and baby-choc-chino for our little one. And is extremely easy to clean, the machine does it all for you. Tells you if you need to descale or empty the tray."
6. Sunbeam Barista Max Espresso Machine (EM5300)
Best Coffee Machine Under NZ$400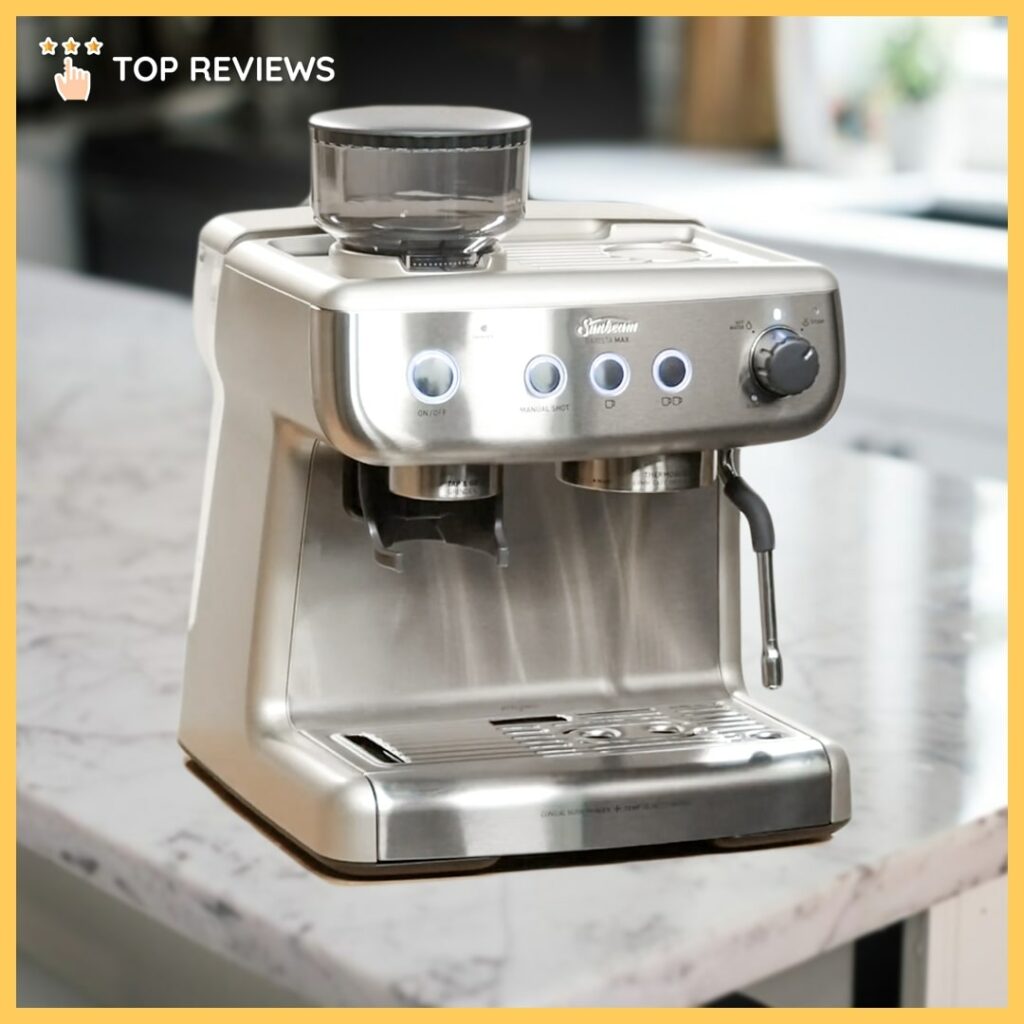 Price: NZ$389
Thinking of investing in a barista-type coffee machine? Look up the Sunbeam Barista Max on the net or in a nearby appliance store.
With the Tap and Go technology, coffee-making is a super easy process. Simple controls along with the grinding and tamping process let you have your morning coffee without any hassle.
Up top is the integrated grinder that pulverises coffee onto the filter basket for even and consistent flavour. Then use the tamper, pressing down while rotating it, all set for extraction.
3-system Temp IQ allows quick heat-up and stability with PID function to come out even and out from the two dispensers. You can line up two cups at once for you and your guests.
You get the milk frother too where you can top your espresso with latte art. It's versatile too, as you can use it for other purposes such as making tea, a vanilla shake, or hot chocolate.
The stainless steel and plastic design gives it a neat, balanced finish. Not to mention that it has the café feel to it, if that floats your boat.
Highlights
Integrated grinder for consistent flavour and taste
Temp IQ Shot Control to prepare and serve coffee
Easy Tap and Go feature
Stainless steel finish
Customer Reviews
Sunbeam Barista Max is amazing, easy to use, and great value, according to Harvey Norman customers. It scored 4.6 on average from a total of 19 reviewers.
Furthermore, Australian OzPaul commented:
"Easy to use and master getting great quality espresso, with powerful steam for a variety of milk coffees. I'm already saving money for not buying all my coffee in cafes. Instead getting equal quality from the Sunbeam Barista Max."
Also, Anonymous from Hamilton NZ said:
"Best value for your money! Barista quality coffee at home. Amazing quality! Highly recommended, the best in it's class!"
7. Nespresso DeLonghi "Essenza Mini Solo" Espresso Machine (EN85WSOLO)
Best Coffee Capsule Machine for Taste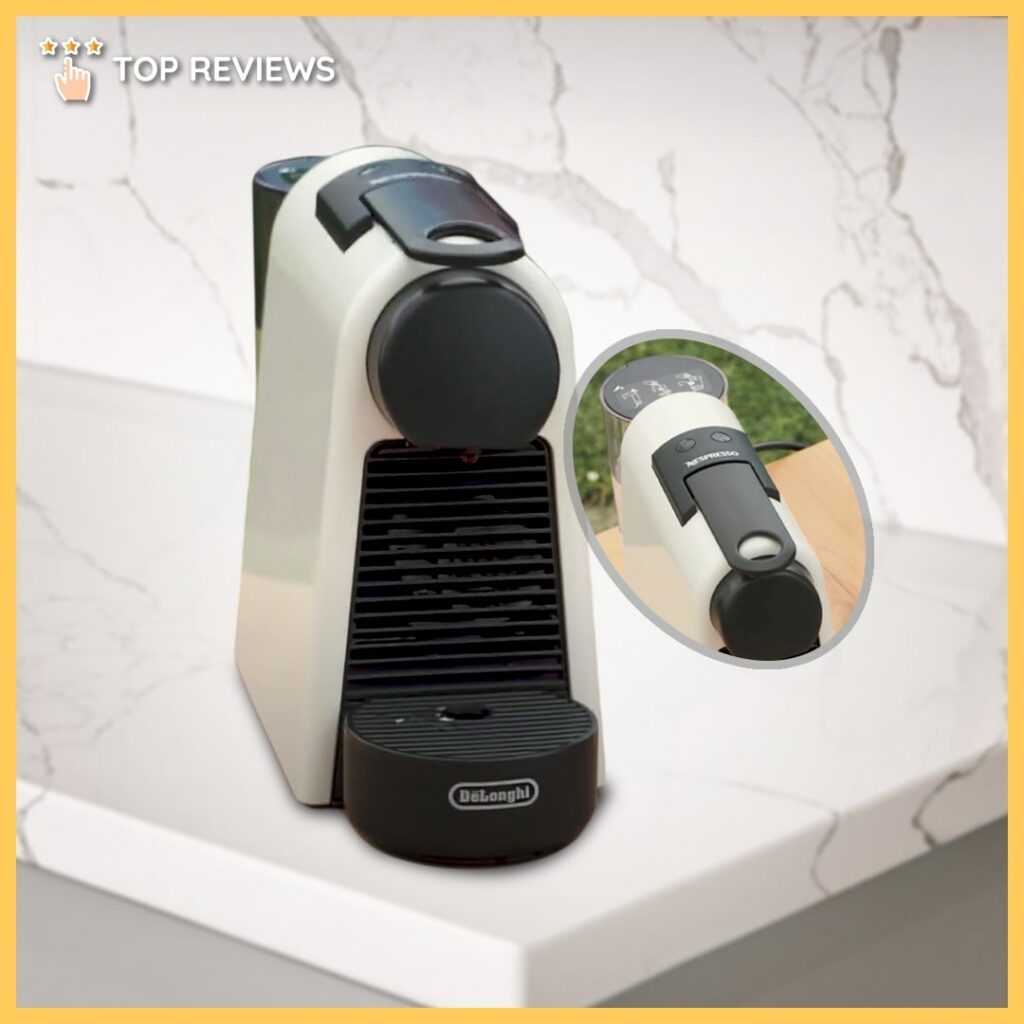 Price: NZ$246.99
If you want something simpler, capsule coffee-makers could be what you are looking for. In that case, this is a great option.
The Essenza Mini Solo boasts 19-bar pressure and automatically pierces the capsule you load into it to brew coffee. It heats up fast and takes only 2-3 minutes to hit the perfect temp.
Take your pick from 2 modes of Espresso or Lungo, paired with automatic flow stop. That enables you to set it up and walk away from it without worrying about it overflowing or spilling from the brim.
This coffee machine even has eco-mode and auto-shutdown features. It lowers its power use past 3 minutes and turns off automatically after 9 minutes of non-use to save electricity.
Buying the pack will give you a selection of capsules that are sure to complement your hearty breakfast or just for an instant boost in the afternoon.
It's also worth noting that Nespresso sources all its coffee from AAA and Rainforest Alliance farms. This year, their goal is to become 100% carbon free in their ventures — so eco-friendly coffee lovers can feel good about using their products.
Highlights
High pressure of 19-bar to instantly make your coffee
Espresso or Lungo modes with auto-flow stop
Round, likable design
You get an aromatic and café quality flavours
Environmentally sustainable coffee capsules
Eco mode and auto-shut off
Customer Reviews
How is this product in our best coffee machines in New Zealand list? Well, customers gave this a solid 4.8 average, citing it to be portable, quiet, and great at making crema.
DrNick writes about the Essenza Mini solo:
"I've never been a fan of pod coffee machines (we own a 'real' machine at home). We bought this specifically for travelling. It is wonderfully compact, heats quickly and works well. It was no more expensive than a coffee plunger and make coffee with very little mess. The water container is small as is the empty pod holder – but that's what you get when you want a small machine. We don't need a milk frother so this is perfect. Exactly what we wanted. No more bad instant coffee or overpriced, poor quality service station coffee!"
And another customer, Belly68 says:
I bought this a couple of weeks ago for my Airbnb and wow it is fantastic. This is my 4th Delonghi Nespresso coffee machine I have bought. This is by far the quietest machine. It makes an excellent crema and the coffee is hot. I love love love this machine. Best of all is its easy for my guests to use.
8. Nescafe Dolce Gusto Infinissima Coffee Machine
Most Capsule Flavours Available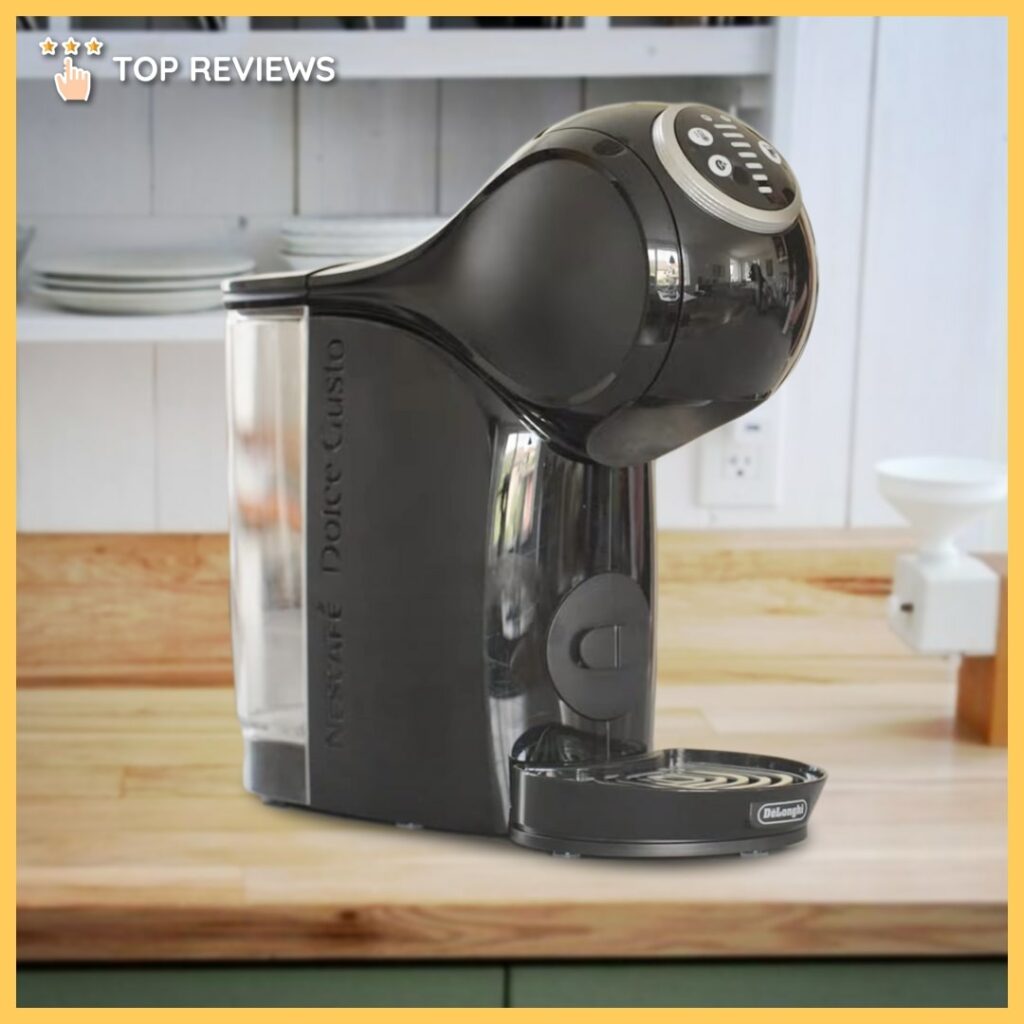 Price: NZ$69
Saving up just a little more than sixty bucks will already get you a coffee machine that doesn't only make espressos. That's if you get the Nescafe Dolce Gusto Infinissima.
The first thing you'll probably notice about it is its innovative figure 8 design. It is small and lightweight, and comes in a confident red, perfect for your office or your kitchen at home.
It makes a delectable frothy crema thanks to the 15-bar high pressure pump to go with your beverage of choice.
Unlike the Nespresso range, which only focuses on making espresso and coffee drinks, this one has over 40 selections of hot or cold drinks. They include espresso, café au lait, tea, and chocolate.
The water tank you can easily see behind your cup is transparent. And you have a thermoblock system that regulates the temperature for the perfect drink every single time.
As for the warranty, you are covered for a 2-year period.
Highlights
Easy to use and convenient
Over 40 choices of beverage
Hot or cold function
15-bar pump for a creamy and milky froth
2L transparent water tank
Thermoblock system
2-year warranty
Customer Reviews
Tech Advisor UK did a review for the Dolce Gusto Infinissima, pointing out that convenience is its selling point. For the verdict, Karen Khan concludes:
"You could just boil the kettle, but if you want to feel like you are making yourself (or your guests) a special cup of coffee the Infinissima will do you proud without making you work for it. The coffee tastes great, it is easy to make, and works quickly."
9. Gaggia Anima Deluxe Bean-To-Cup Coffee Machine
Best Bean-to-Cup for a Barista Experience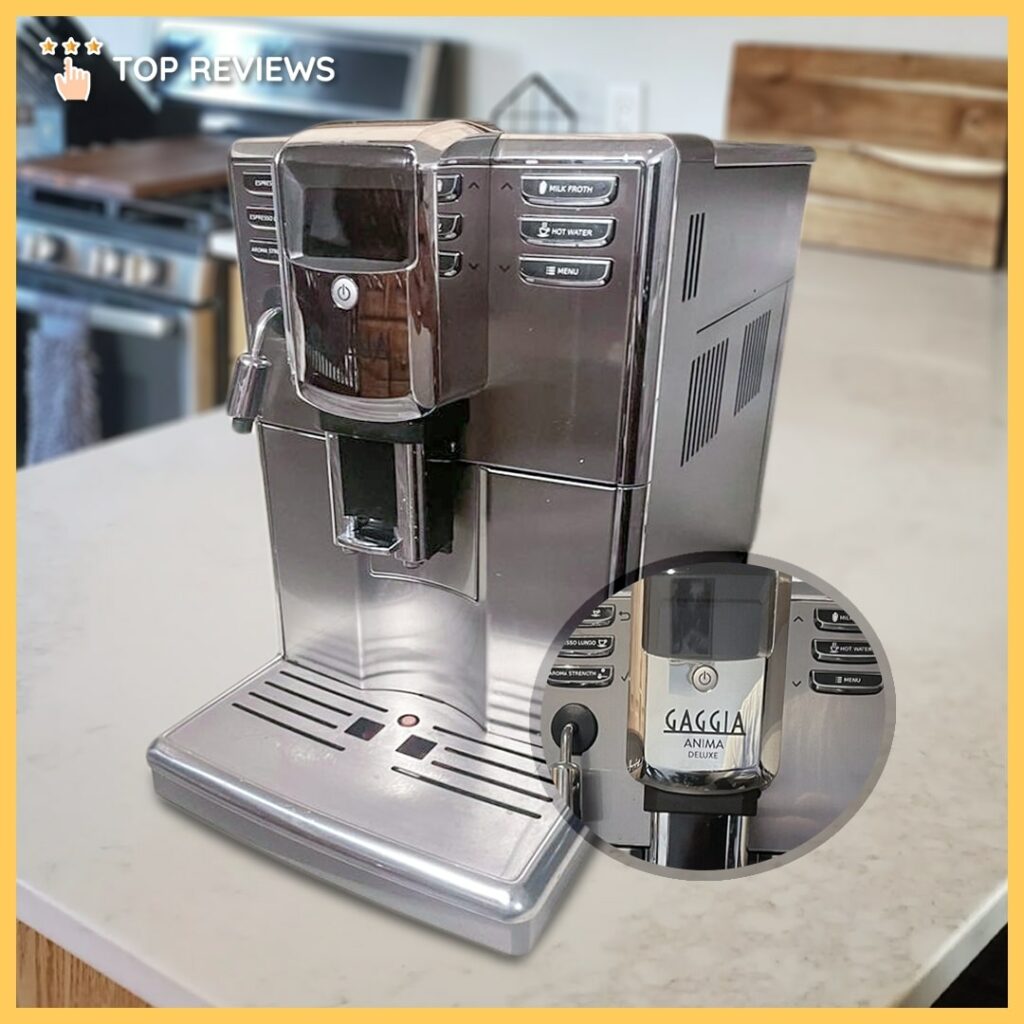 Price: NZ$1139
You have the means to serve perfectly blended coffee as though you were a barista yourself with the Gaggia Anima bean-to-cup coffee machine.
A pure ceramic grinder is integrated in this unit and 15-bar pressure creates your dream espresso. There are easy-to-press buttons for different coffee styles and milk frothing.
Speaking of frothing, this comes with an automatic milk frother that automatically takes in milk from a glass and transfers it to your newly brewed coffee.
However you had your last coffee, it allows you to keep your settings so you'll have the exact same coffee the next time. Similarly, you can set it to use the ground beans for a new drink too.
Build-wise, you have an ABS casing in its entirety with the drip tray. And a modern, sleek LED screen display shows coffee and bean images, settings, and the current mode that you're in.
For its price alone, rest assured, that the taste you get from this coffee machine is really good, keeping the aroma and flavours intact for a café-quality experience whenever you feel like it!
Highlights
15-bar pressure for a palatable coffee blend
Excellent taste and aroma
Comes with a grinder made of pure ceramic
Automatic milk frother
LED display screen
Saves your settings from previous use
10. DeLonghi Dinamica Automatic Espresso Machine (ECAM35055B)
Easiest to Use Bean-to-Cup Coffee Machine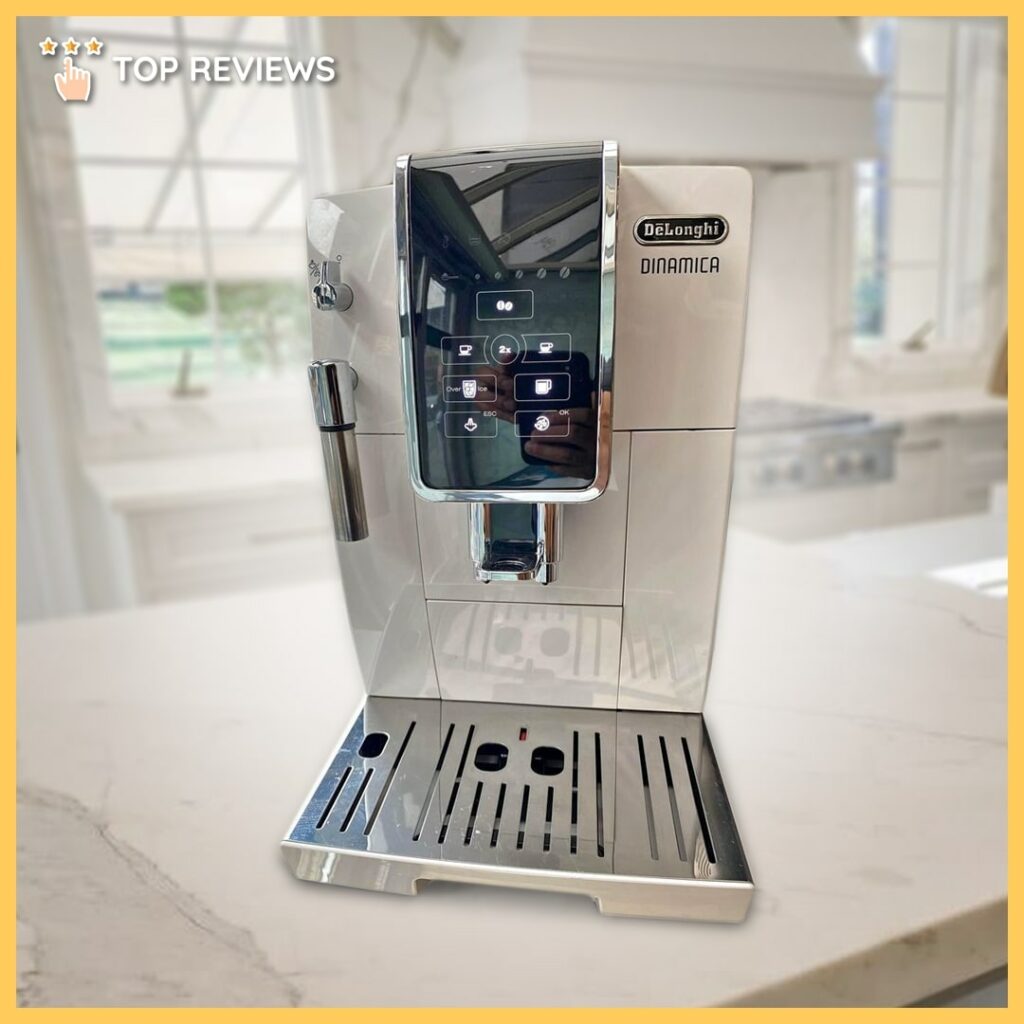 Price: NZ$1244
The Dinamica is a very sleek auto machine from its display to its milk container. A range of coffee drinks is available from it at one touch of a button.
It's so neatly organised that you can open the top lid and put in some beans while on the side, you can fill it with water. And it's automatic, so you don't have to do anything but trust it.
To start things off, you can add some milk into the container at the indicated level before max. Detach the hot water spout from the machine and pop in the milk container with skim milk.
All you have to do now is get your cup under the milk spout — which you can extend if needed. Then push the button to set the type of coffee you want… like a latte macchiato, americano, white coffee, and espresso.
Plus, it grants you easy cleaning, so you can always keep it neat and inviting for your family or guests.
Highlights
Sleek bean-to-cup coffee machine
Makes aromatic and superb-tasting coffee
Organised parts such as grinder, milk, and water containers
Very easy-to-clean and maintain
Display shows progress for making your drink
Customer Reviews
MelP liked how it converted his variety of coffee beans into coffee perfection. And yes, he gave this a 5-star rating.
Also, Laura from Auckland writes about it here:
"Once you have your setting all programmed to your specific taste, perfect pour every time. And so simple click of a button. Love how you can create beverages to suit your own personal needs not just a "normal" pre programmed latte. Can't fault"
11. Breville Coffee Maker (BCM600)
Most Reliable Coffee Maker for Guests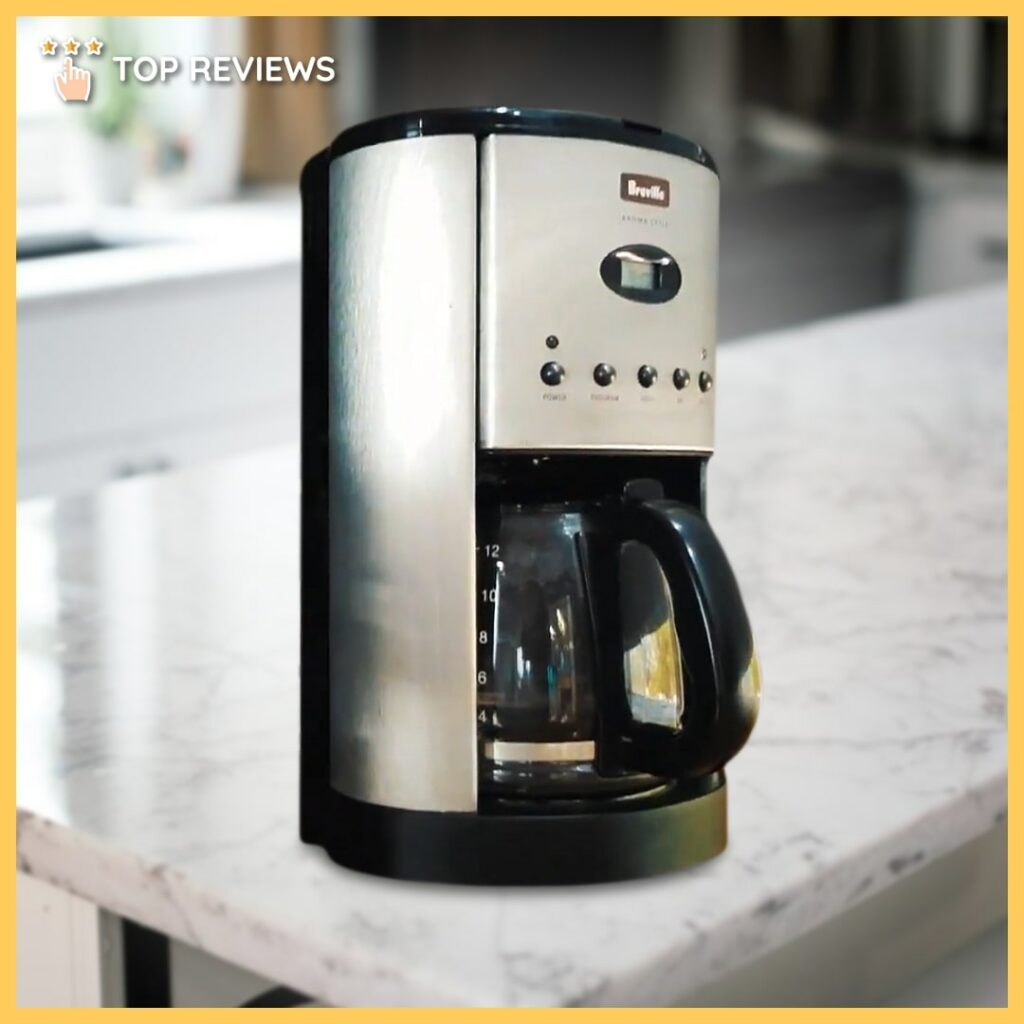 Price: NZ$104.99
If you are serving home-brewed coffee frequently to guests in the office, the Breville Coffee Maker is a good choice to have.
With this coffee maker, you can make up to 12 cups and not worry about spills on the table or hot plate. You can also program the timer so that the coffee would be ready without any hassles.
If you're not going to be using it for a while, the sensing hot plate will ensure it keeps the coffee hot and keeps the flavour until you come back, letting you enjoy its delicious taste.
The glass carafe is comfortable to hold as well as lightweight, designed for you to pour it on many cups. Light-up indicators lets you know if it's powered on or if the timer has started.
And for the design, it's minimalist with a tall shape made mostly of plastic but with steel trimmings.
Highlights
Pre-Programmed timer
Thermostat sense hot plate
Lightweight carafe
Comes with a non-drip valve
Clean and neat
Customer Reviews
Everybody loved the timer feature that lets them have fresh brewed coffee waiting for them in the morning. As such, the Breville Coffee maker scored a very high 4.4 stars out of 5 on the Heathcotes site.
Judith Krook she writes a review:
"I love the fact that I can set it up before I go to bed and have a perfect cup of coffee waiting for me when I wake up. The mesh on the filter is so fine that filter paper is redundant. Love it."
JT1989 compares this to pod or capsule machines:
"Pod machines might be all the rage right now but having messed around with many different models of them for years, all I wanted was something that would make great coffee with minimal fuss and this machine does just that! I could not be happier with this purchase."
12. Valente Coffee Machinery Co – VBM Domobar 
Best For Espresso Coffee Machine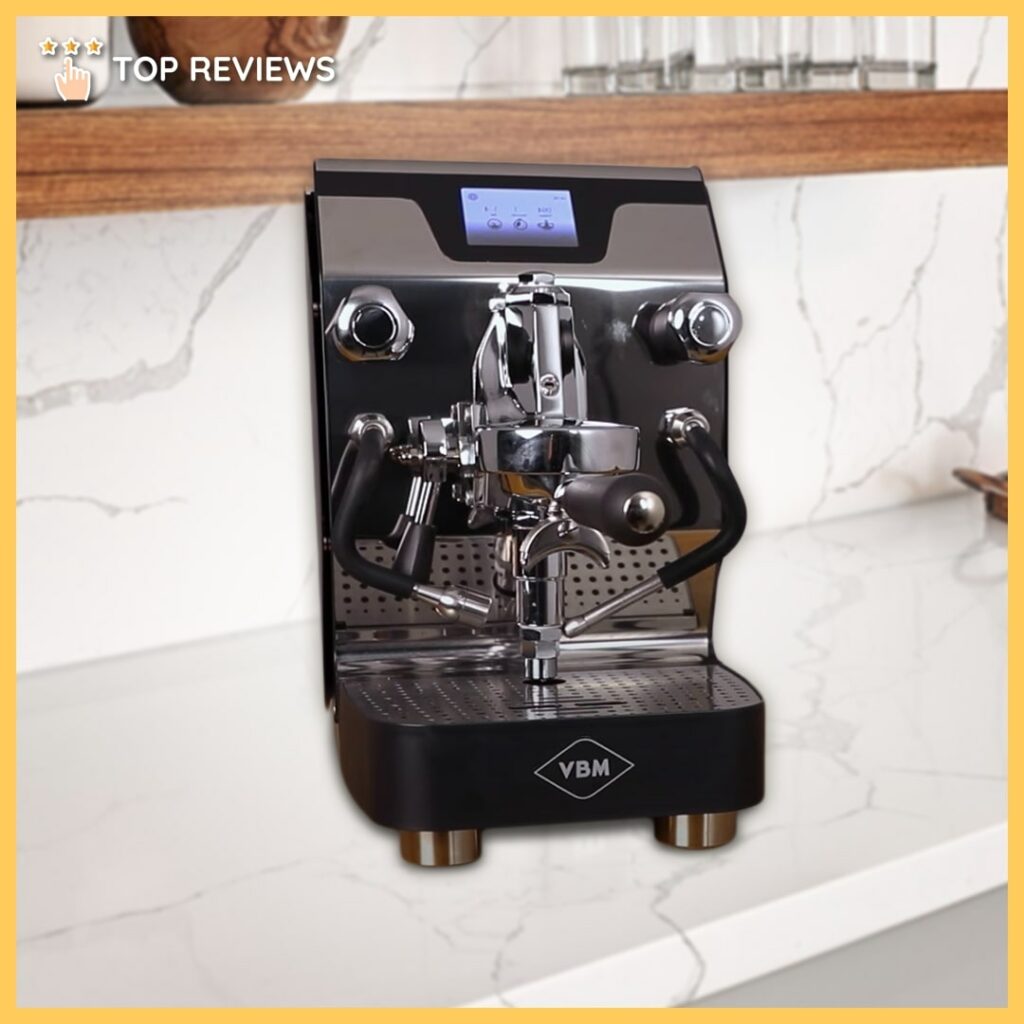 Price: $3,565
In terms of coffee machines, you will never go wrong with Valente Coffee Machinery. They are among the leading brands of machines or equipment in the country. Their bestsellers are the VBM Dobomar .
The VBM Dobomar is a good product for making espresso. It was created in Italy during the year of 1979 and was re-engineered to fit the preference of New Zealanders. The machine has a heat exchange system to ensure that the temperature of the coffee is consistent.
HIGHLIGHTS
Consistent heat temperature

Comes in different sizes

Durable
13. Koro Prime Office Coffee Machine by Café Direct
Best For A-Grade Drinks At The Workplace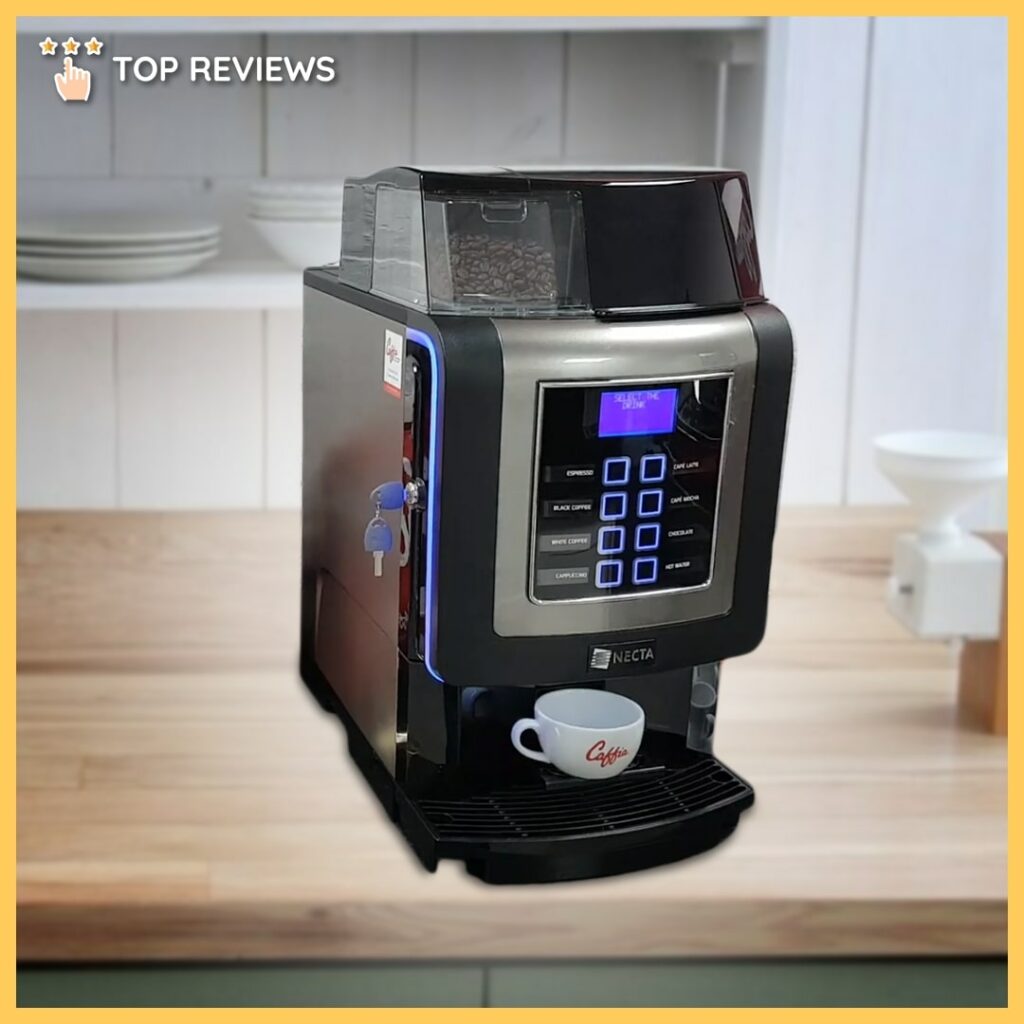 Koro Prime Office Coffee Machine is suitable for different establishements, no matter its size. From regular offices, to hotels and restaurants, you surely can count on Koro Prime to deliver the best coffee at a reasonable price.
At a single push of a button, it can provide a wide range of selection; from coffee-based drinks, to hot chocolate and plain hot water. It's unique in its features which definitely does not include the typical bothersome noise most machines would make. It has a backlit sensor and mood-lighting from the front and side that exudes elegance yet gives off a sense of comfort with its large image and text display as well as its touch-sensitive selection panel.
HIGHLIGHTS
Compact Design ideal for small to medium work places
Easy to install, use, fill, and clean
Offers a wide variety of drinks that can be mustered using the machine
Less noise when brewing
Stainless steel delivery area
14. Profitec Pro 700 V 2.0 by Espresso Tools
Best E61 Twin Boiler Machine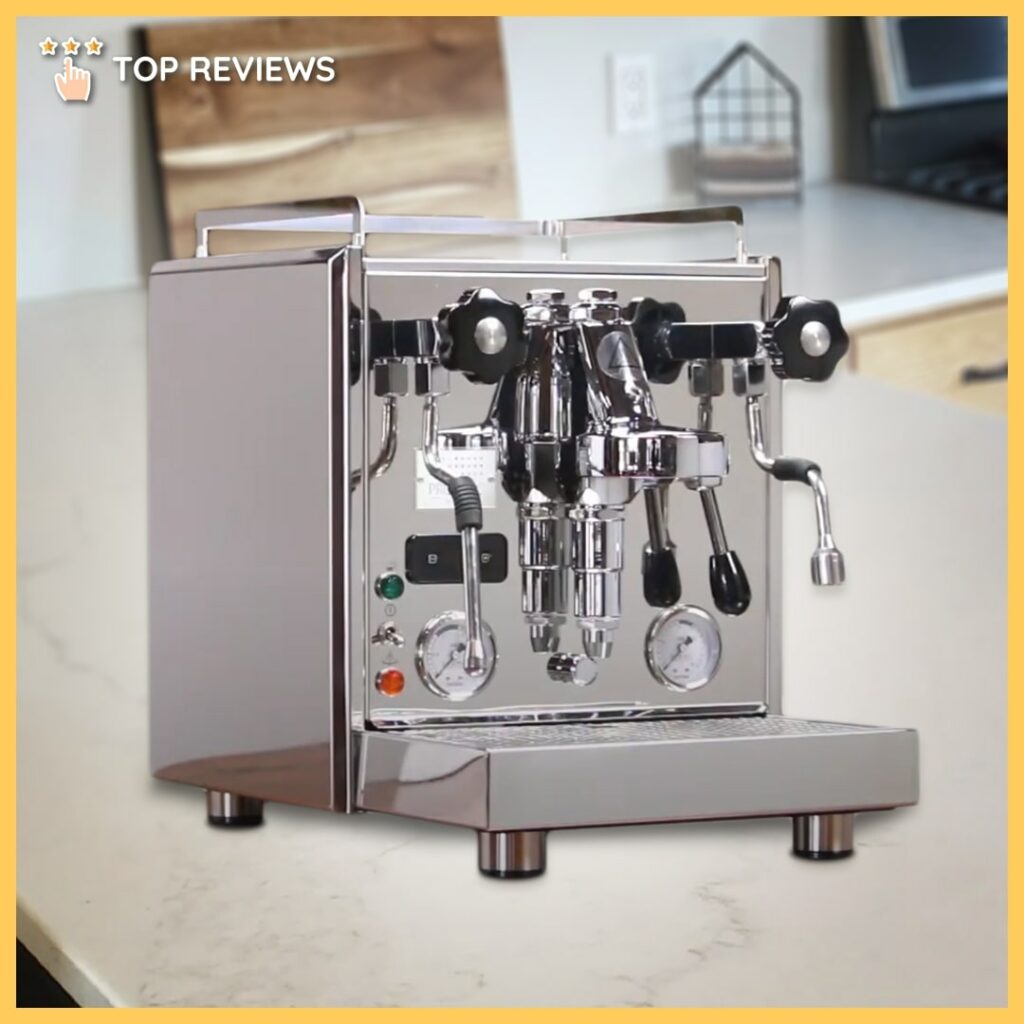 The Profitec Pro 700 is a dual boiler espresso machine with an E61 group head, silent rotary pump, and a built-in PID and shot timer that can be either direct-plumbed or run on its internal reservoir. This is the perfect choice for anyone who wants to perfect their espresso technique but also need enough steam power for the rest of the family. This machine balances a perfect feature set with a premium build quality and no-nonsense design.
HIGHLIGHTS
Beautiful, reliable, easy to use
Built-in shot timer
Silent operation
Produces 2-bar steam pressure
Can steam large quantities of milk
15. Reneka Life 2 or 3 Group High Cup Coffee Machine
Best For Commercial Coffee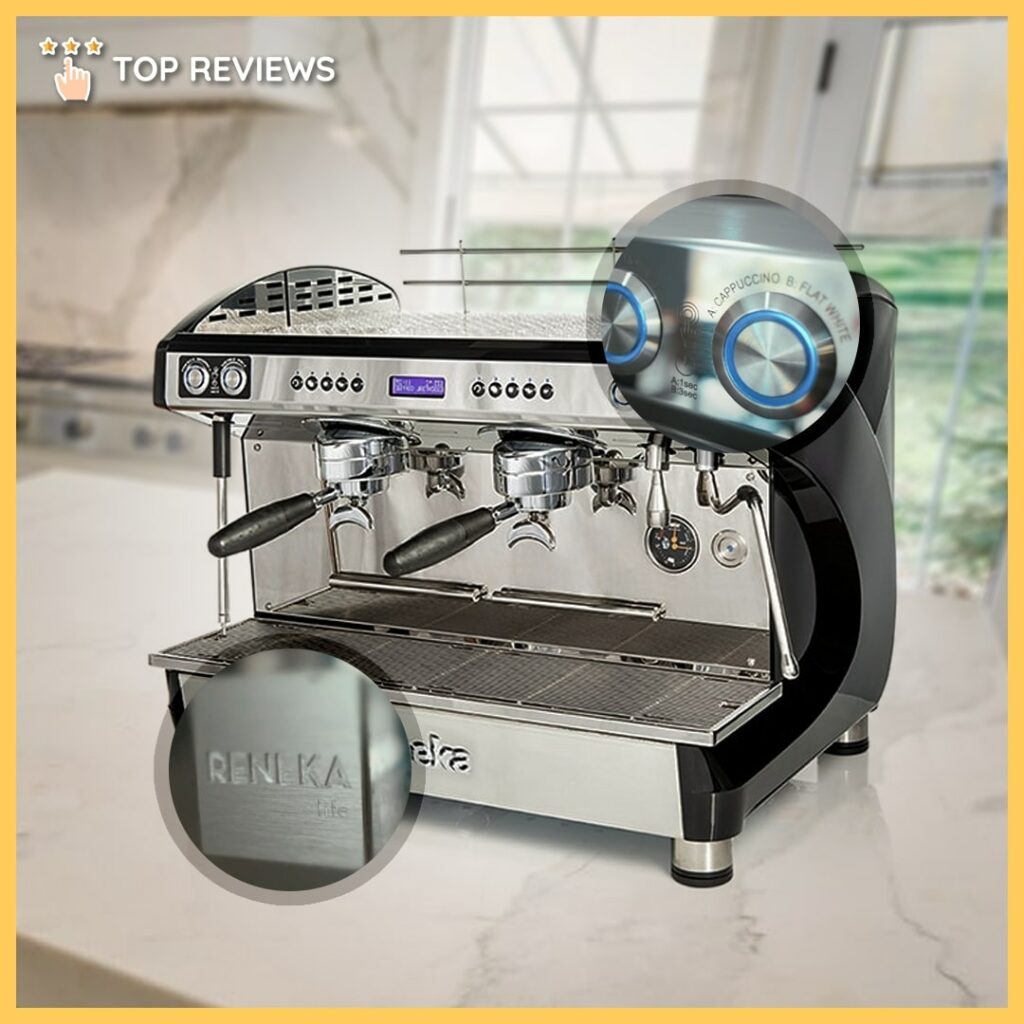 Avail here in Essential Coffee
The RENEKA Life 2 and 3 Aroma Perfect Latte Art High Cup Group Machine is the perfect coffee machine for the commercial setting.
The machine doesn't require tamping (a dream!), only freshly ground coffee to create the perfect espresso. It can also make cups of any size. Does your customer want something small? Or large? You'll be happy to know that the RENEKA Life 2 and 3 Aroma Perfect Latte Art High Cup Group Machine can use 8, 12 and 16 oz cups.
Patented IQ technology features including Barista Steam function or Latte Art technology with auto milk frothing for perfect creamy textured milk. Truly a state of the art machine, and a complete package at that!
HIGHLIGHTS
IQ-Brewing
IQ-Clean – automatic cleaning
One touch steam and hot water
Auto Barista Steam function for automatic milk texture at the touch of a button
Eco function with energy save system
And that's all for the best coffee machines in New Zealand. With them, you can enjoy a variety of coffee drinks with that natural and delectable taste!
So far we have featured all the types of coffee machines in our list. If you have any questions, suggestions, or criticisms, just let us know through the comment section below.
Oh and now that you know about coffee machines, you might be interested in reading our list of the best WiFi and Bluetooth speakers in New Zealand. In addition to having your own espresso machine, you can play the soft beat of music to relax at home as you would in your fave cafe.