Image Credit: Pixabay
Got a new venture that you're working on with a small team? Cut your start-up costs and collaborate better with each other as we guide you through the best coworking spaces in Auckland.
This trend is fast gaining its foothold in the Auckland market as many coworking spaces there now offer a neat, spacious, and productive workspace. In these, you get to talk about your ideas, plans, or design much more effectively.
For a membership or monthly fee, you get all the perks of the office without needing to spend more on your business's setup. This can help you with the usual initial outlay for a new business.
Anyway, here are the best coworking spaces in Auckland you will absolutely like — to relax, stay creative, and unwind in.
1)  Thinkspace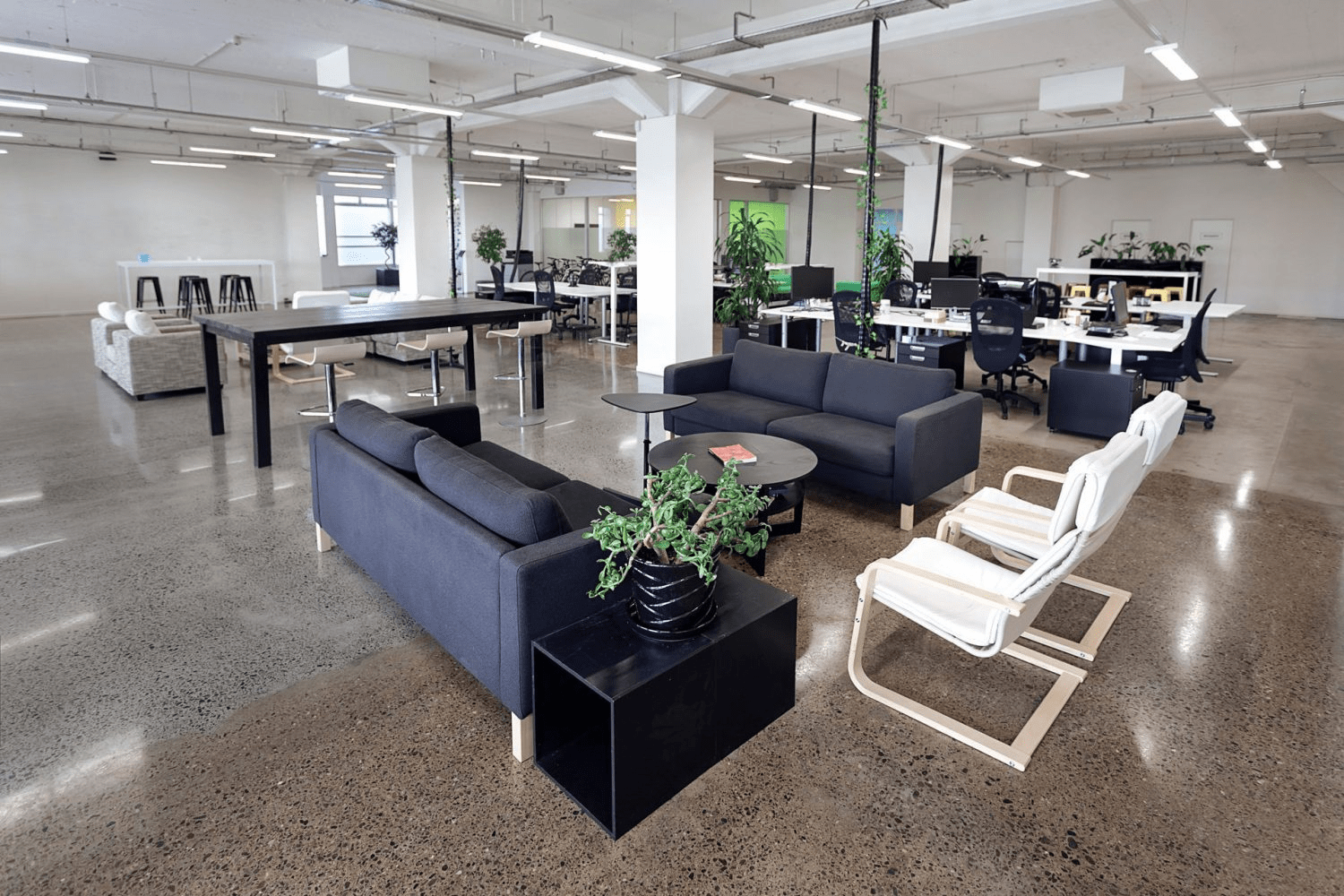 Address
3 Glenside Crescent, Eden Terrace, Auckland 1010, New Zealand
Contact No.
021 506 590
Facilities
Kitchen, printing, bikes, showers, and more
Atmosphere
Neat, organised, and creative
Pricing
NZD 600 for 24/7 full-time resident/pax

NZD 40 Hot Desk day rate

* prices listed above are GST exclusive

Website
https://www.thinkspace.nz/
Finding and settling in a new office is not as urgent as before because you now have the option to rent a beautiful and productive coworking space with Thinkspace.
Whether you are in freelance, engineering, or entrepreneurship, tech, or a combination of all these, this rented office has everything you need.
With standing desks and workstations, enjoy super-fast Internet speed as well get notified about guests that arrive. Call for a meeting with your team and mention your most important points with privacy.
And on top of that, you get tea and coffee makers so that your people are at the top of their game every time. Plus, unwind, rest, and recuperate on these soft and cosy couches amid uplifting plants while writing an email or surfing the web.
2)  GRID/AKL (Lysaght Building)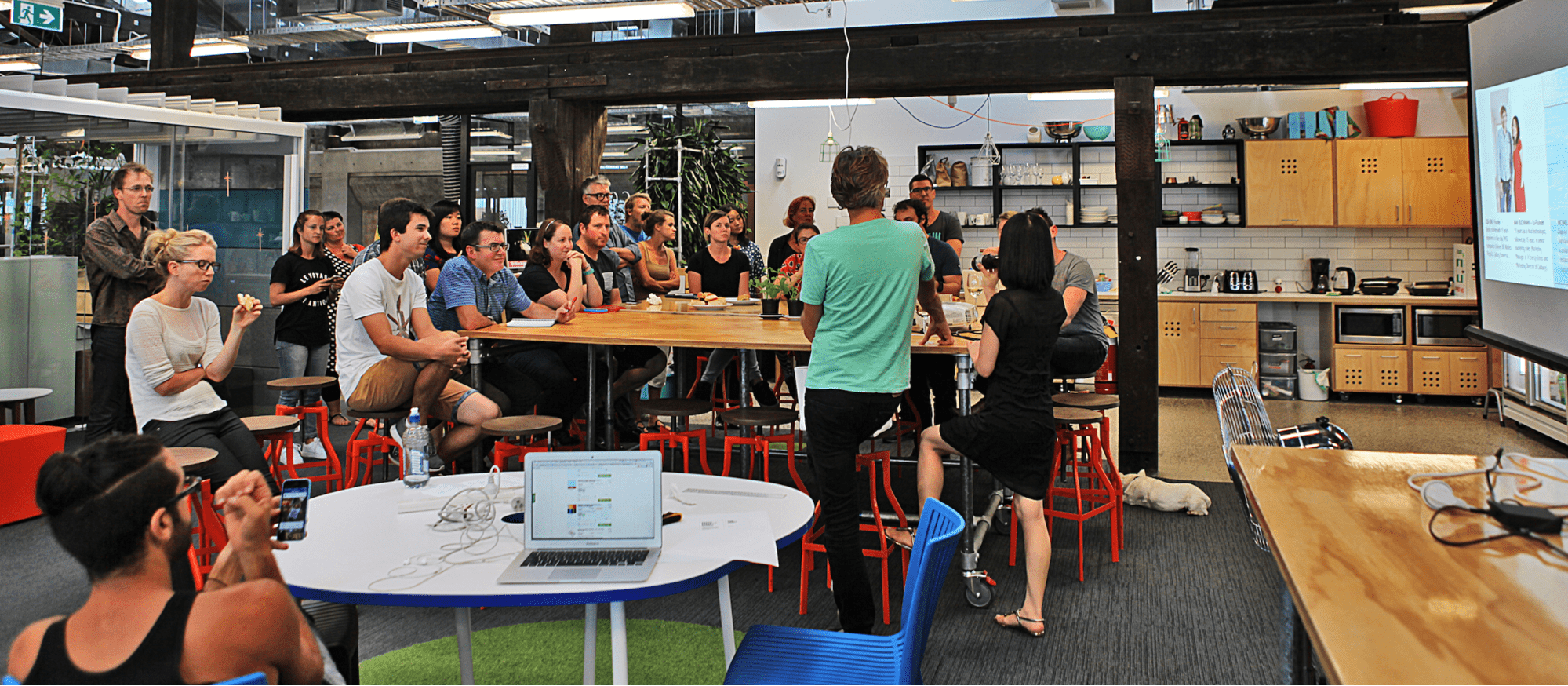 | | |
| --- | --- |
| Address | 101 Pakenham Street West, Wynyard Quarter, Auckland 1010, New Zealand |
| Contact No. | +64 21 195 2914 |
| Facilities | 100-person event space, technology and cafe |
| Atmosphere | Community-oriented, relaxed, and creative |
| Pricing | Please enquire on the website |
| Website | https://gridakl.com/lysaghtbuilding/ |
To bring people together — that's the aim of Grid AKL coworking space. They currently have three branches located in Madden St., Mason Brothers, and this one, which is the starting hub in Lysaght Building.
The space is hip, bursting with complementing colours thanks to the wooden tables and vibrancy of the chairs, rug, kitchen items, and design. You have workstations you'll never find boring to work in as well as meeting rooms to discuss your ideas and suggestions.
We chose this as one of the best coworking spaces in Auckland because it has everything in it — a great office environment, fast Internet, and a really cool event room that can hold up to a hundred people.
It is also home to the magnificent pou carving depicting the volcanic god Mataaoho who is believed to have shaped the land formation of Tamaki Makaurau or Auckland.
3)  BizDojo (Takapuna)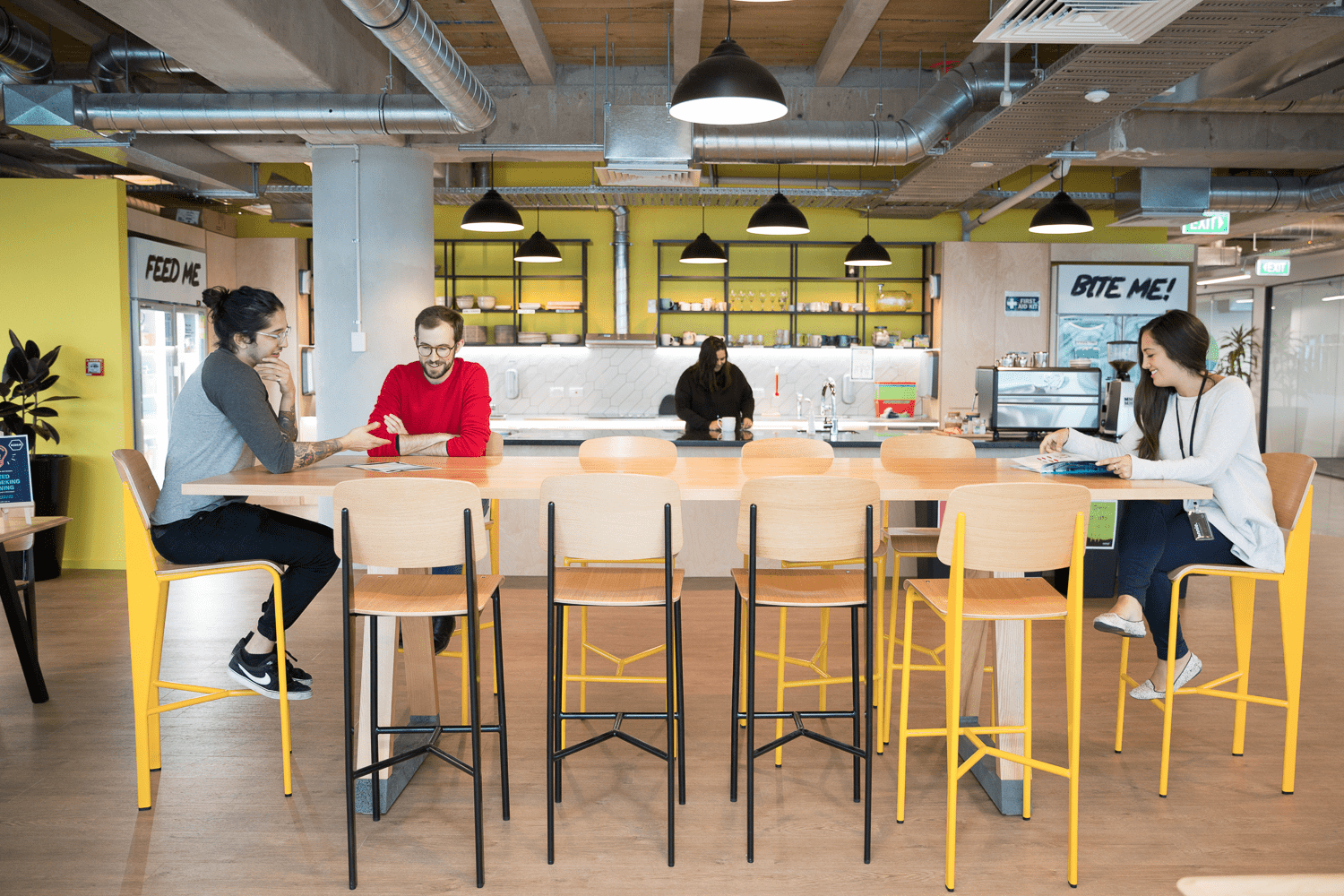 | | |
| --- | --- |
| Address | Partners Life House 33/45 Hurstmere Road, Takapuna, Auckland 0622, New Zealand |
| Contact No. | 0800 249 3656 |
| Facilities | Social and quiet areas, showers, storage and lockers, printing |
| Atmosphere | Encourages an active lifestyle by swimming at the beach or running at a nearby park; social, friendly, and fun work environment |
| Pricing | NZD 149/month (will be lower for a longer commitment); prices may still vary upon contract signed. |
| Website | https://www.bizdojo.com/coworking-space/bizdojo-takapuna |
It's the dream office you are going to have with BizDojo in Takapuna. It is wonderfully located between Takapuna beach and Hurstmere Green where you can go for a tan or swimming, or run or cycle first thing in the morning.
You get breathtaking views of the Rangitoto channel with your colleagues whilst having your meeting and a sip of a warming tea. And you'll meet a lot of people from other SMEs who might refer a new client to your business.
For roughly NZD149 a month, depending on the package chosen, you can bring your team of photographers, writers, artists, and entrepreneurs and build a business model and website that will give you a headstart and eventually see some ROI.
Deciding to drive or commute? There is a car parking space outside and buses to get you to places or take you home conveniently.
It's no wonder we picked this for the best coworking spaces in Auckland!
4)  The Workshop Auckland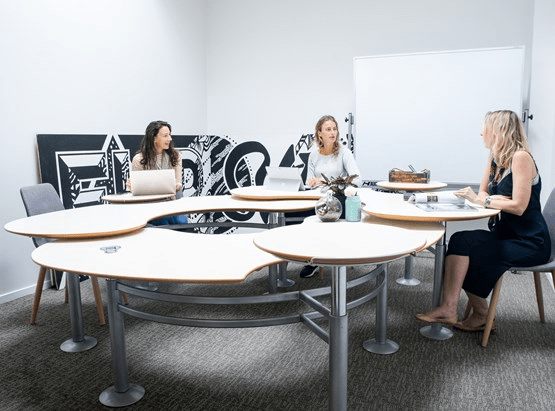 Address
37D Crummer Road, Ponsonby, Auckland 1021, New Zealand
Contact No.
09 390 5555
Facilities
Meeting rooms, workstation, yoga
Atmosphere
Whimsical, balanced working environment, and connected with others
Pricing
Annual plans

NZD 275 – Inspired Hot Desk (2 days)

NZD 500 – Connected Hot Desk (5 days)

NZD 550 – Grounded Permanent Desk

* prices listed above are GST exclusive

Website
https://www.theworkshopauckland.co.nz/en
If you are looking for an office that is well-balanced in productivity and fun along with free yoga and workshop passes, The Workshop Auckland might be for you.
Starting this business back in 2017, Kristen started from the bottom and up as she found her passion to help other entrepreneurs or people connect with each other in order to help their ventures succeed.
The office is designed for optimal workflow and artistic design, using eco-friendly materials as much as possible. It holds an emphasis for empowerment of women too, due to the founder.
By opting for their annual packages whether it's inspired, connected or grounded hot desks, you get passes to their yoga classes for mindfulness and to be fit and healthy in the body.
Moreover, you get fibre Wi-fi, a mailing address, and printing services too.
5) CHAIRS™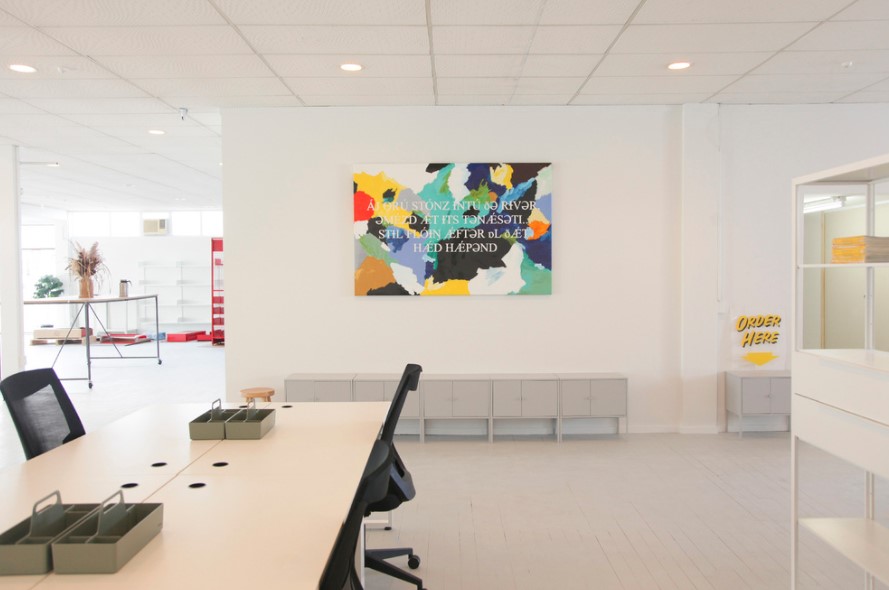 Address
Great North Road, Grey Lynn, Auckland
Contact No.
+64 (0)21 242 4772 | [email protected]
Facilities
Corporate, private, clean
Atmosphere
Permanent desks, chairs for the day, and meeting rooms
Pricing
(chair for the day 8-5PM)
$35.00 + GST PER DAY(full-time chair)
$625.00 + GST PER MONTH(meeting room no1)
HOURLY RATE: $40.00 + GST
HALF DAY(4h): $140.00 + GST
FULL DAY(9h): $300.00 + GST

(meeting room no2)
HOURLY RATE: $30.00 + GST
HALF DAY(4h): $100.00 + GST
FULL DAY(9h): $210.00 + GST

Website
https://chairsforthat.com/
CHAIRS™ offer a great place to get some work done and a great community of like-minded people. There are some different zones; 32 desks to get work done, private meeting rooms for private meetings, informal zones for informalities, a kitchen for heating up leftovers, and heaps of coffee.
CHAIRS™ have meeting rooms that are available for hire Monday to Friday 8AM-5PM.
6)  Textile Lofts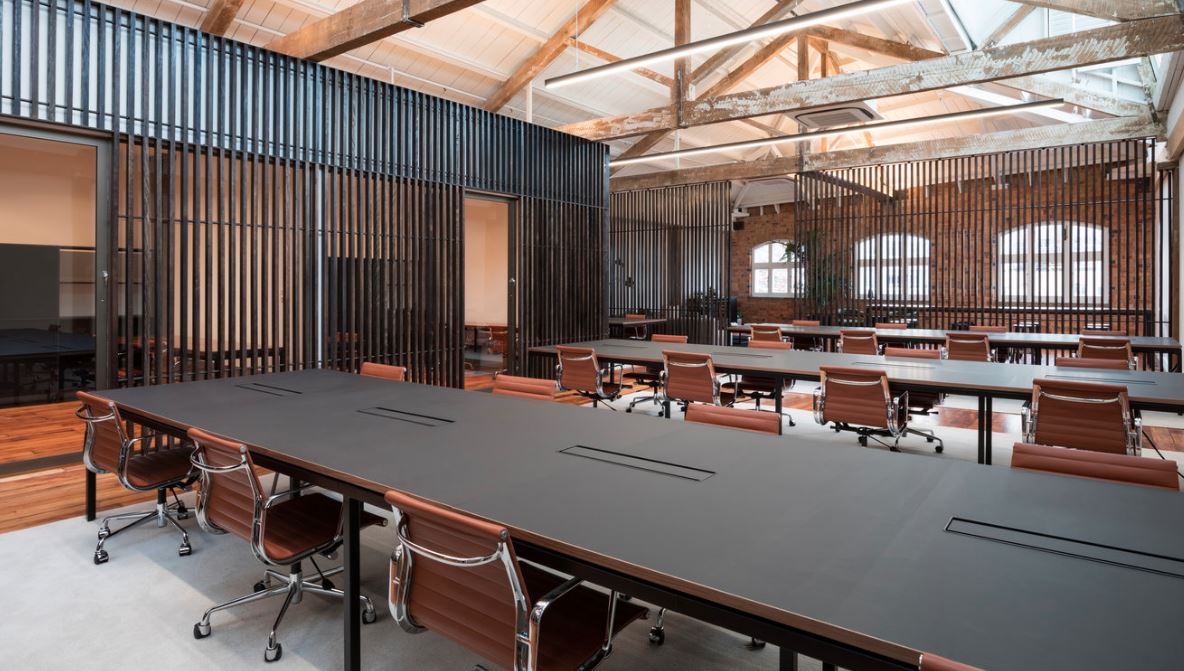 Address
Level 4, Textile Centre
1 Kenwyn Street
Parnell, Auckland.
Contact No.
[email protected]
(09) 218 4995
Facilities
Unlimited max fiber internet
Printing, scanning and IT support
Mail handling
24/7 security & video surveillance
Meeting rooms with conferencing technology
Private phone booths
Bar with free beverages and snacks
Event spaces
Member perks & benefits
Artisan roasted coffee
Car parks available
Bike storage facilities
Atmosphere
A space to grow, learn new skills, meet new people, start a company or embark on a new project.
Pricing
Membership fee from $600 to $800 a month at https://www.textilelofts.co.nz/membership
Website
https://www.textilelofts.co.nz/
Textile Lofts is a boutique private member's workspace. This co-working space was founded to provide intellectual and social nourishment to their members.
Referencing the unique character of the Textile Centre, the space introduces a simple but bold palette of natural materials that encourages a confident and logical approach to co-working and modern business practice.
With the architectural expertise of Knight Associates, they have created a space that acts as a strong but understated backdrop for the systems of contemporary workplace culture – shared ideas, interdisciplinary collaboration, and measured work-life balance.
A place for both work and play, the Textile Lofts environment is a workspace that aspires to fuel creativity, productivity and success.
7) Te Haa o Manukau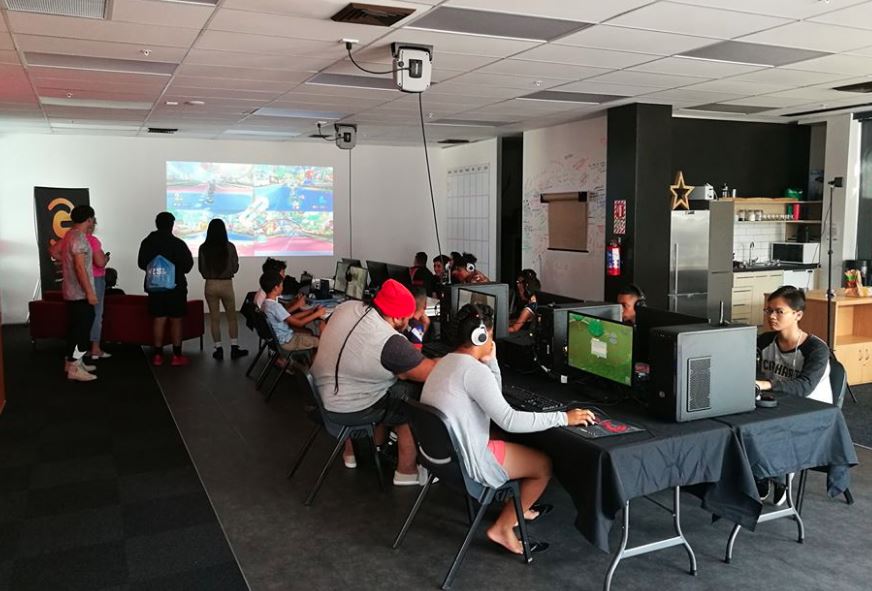 | | |
| --- | --- |
| Address | 2 Osterley Way, Manukau, Auckland 2104, New Zealand |
| Contact No. | [email protected] |
| Facilities | Coworking office space, events space, meeting rooms and studios, and a calendar of workshops, events and support programmes |
| Atmosphere | To prepare entrepreneurs and makers for the future of work, nurturing confidence in order to harness the opportunities and withstand the challenges of the 21st century |
| Pricing | Contact for details |
| Website | https://www.ngaherecommunities.nz/book-now |
Te Haa o Manukau is an innovation hub that includes a coworking office space, events space, meeting rooms and studios, and a calendar of workshops, events and support programmes. It was established in 2018 to meet the needs of Manukau's creators, innovators, entrepreneurs and small business owners.
The Southern Initiative (TSI) put a call out to local organisations to develop a project that enables Manukau to capitalize on the talent within its own community. Te Haa o Manukau was established as a partnership between TSI, Auckland Tourism, Events and Economic Development, Grid AKL and Panuku Development. Ngahere Communities was chosen as the operating partner to outwork the aspirations for this centre of innovation.
8)  Servcorp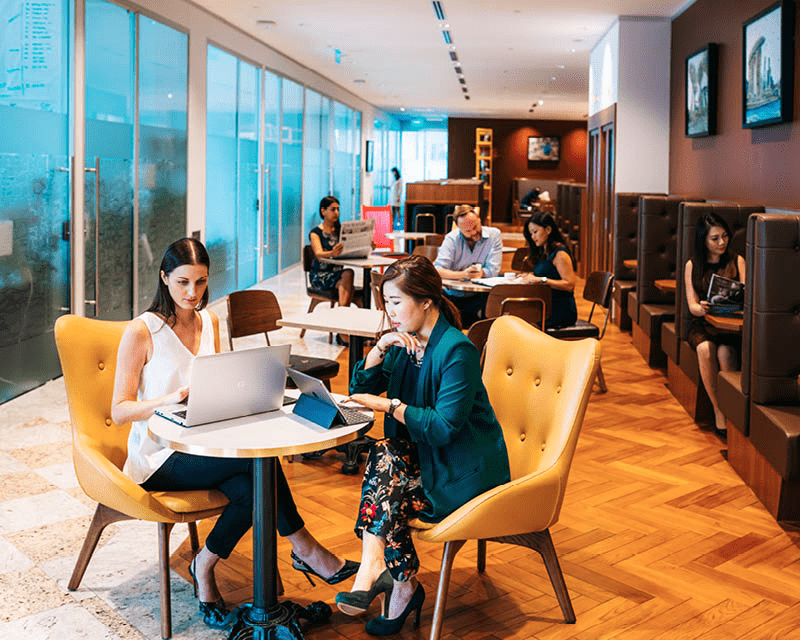 Address
Level 26, PwC Tower, 188 Quay Street

Auckland 1010, New Zealand

Contact No.
09 886 0572
Facilities
Workstation, boardrooms, meeting rooms, pantry, cafe and restaurant
Atmosphere
Fast-paced, productive, and business-oriented space
Pricing
From NZD 500/month – coworking space

NZD 169 – virtual offices

Website
https://www.servcorp.co.nz/en/serviced-offices/locations/auckland/pwc-tower/
And last but not the least for the best coworking spaces in Auckland is Servcorp. This office is located in the PwC Tower right in the center of the city in view of the majestic Auckland harbour while being a walking distance away from the restaurants and luxury shops outside.
With multicultural people from different backgrounds and professions, you get to connect with people more, and get potential leads as well as new ideas to expand your business or venture.
But if you need more quiet and privacy, Servcorp also offers private offices so that nothing comes between you and your work. And for those staying long, you also have options for permanent offices.
Hot desk options are also available with Servcorp.
---
Anyway, that's it for now for the best coworking spaces in Auckland. If you need an office space that's both creative and enjoyable, give these shared space suggestions a ring.
Any questions or is there something we missed about the topic we just had? We'd love to hear it so send it our way and we'll look into it as soon as we can.
Need new laptops for your folks at work? Read up on our best chromebooks in New Zealand!