The 10 Best Coworking Spaces in Auckland
Got a new venture that you're working on with a small team? Cut your start-up costs and collaborate better with each other as we guide you through the best coworking spaces in Auckland.
This trend is fast gaining its foothold in the Auckland market as many coworking spaces there now offer a neat, spacious, and productive workspace. In these, you get to talk about your ideas, plans, or design much more effectively.
For membership or monthly fee, you get all the perks of the office without needing to spend more on your business's setup. This can help you with the usual initial outlay for a new business.
Anyway, here are the best coworking spaces in Auckland you will absolutely like — to relax, stay creative, and unwind in.
1) Servcorp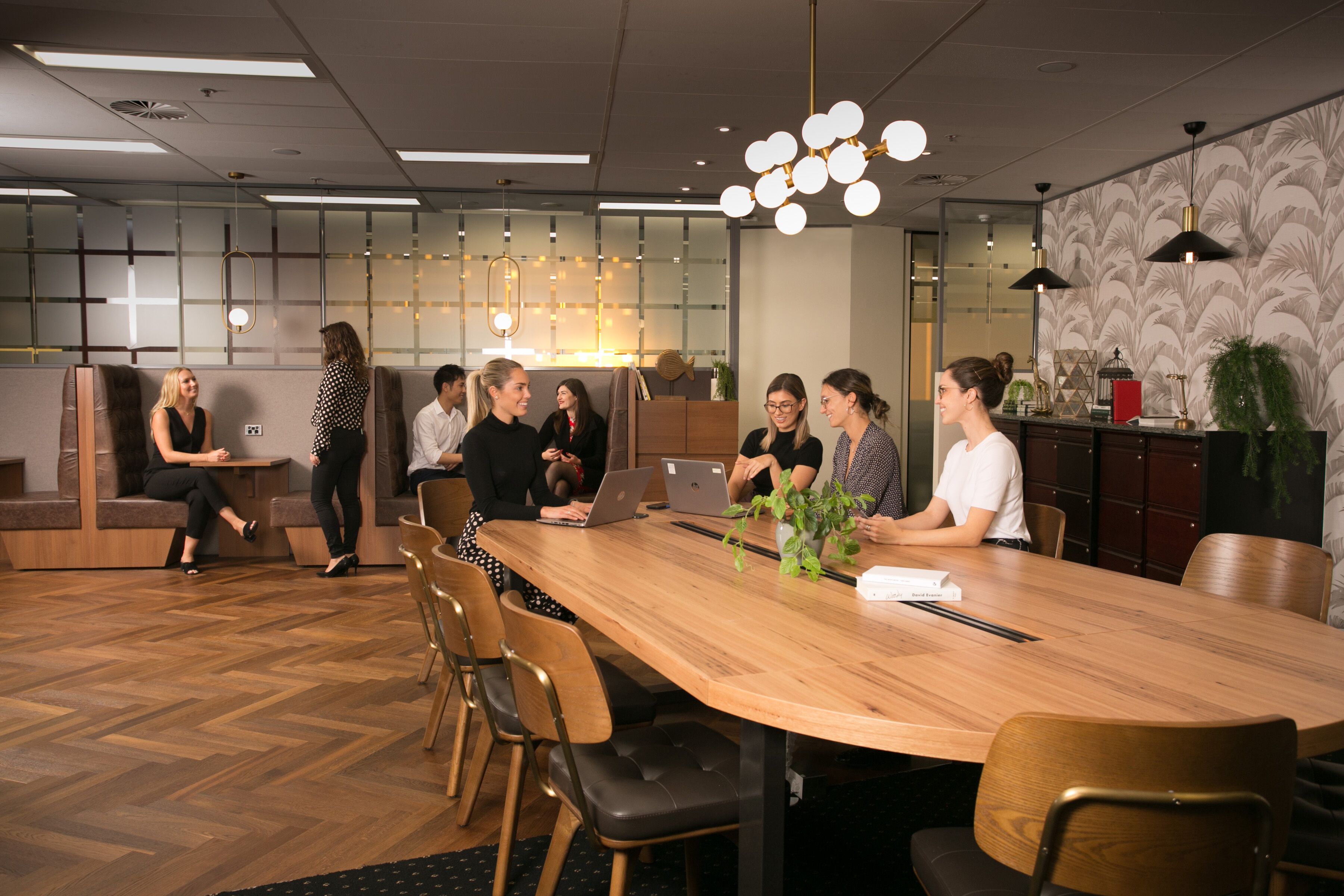 And last but not the least for the best coworking spaces in Auckland is Servcorp. This office is located in the PwC Tower right in the center of the city in view of the majestic Auckland harbour while being a walking distance away from the restaurants and luxury shops outside.
With multicultural people from different backgrounds and professions, you get to connect with people more, and get potential leads as well as new ideas to expand your business or venture.
But if you need more quiet and privacy, Servcorp also offers private offices so that nothing comes between you and your work. And for those staying long, you also have options for permanent offices.
Hot desk options are also available with Servcorp.
Highlights
Multicultural environment
Get potential leads whilst connecting with others
Offers a range of rooms
Great location
Customer Reviews
GOOD HONEY NZ wrote a review on Google Business:
"A "Second to None" service and dedication by such a committed team at the PwC Tower. Their services have been very valuable and rewarding on all aspects of excellence in service providing. Thank you so much for you professional services, commitment and your good intentions in providing support!! I highly recommend their services for discerning business operators. The staff and the facilities are truly great and valuable investment to businesses. Thank you!!!"
2)  BizDojo (Takapuna)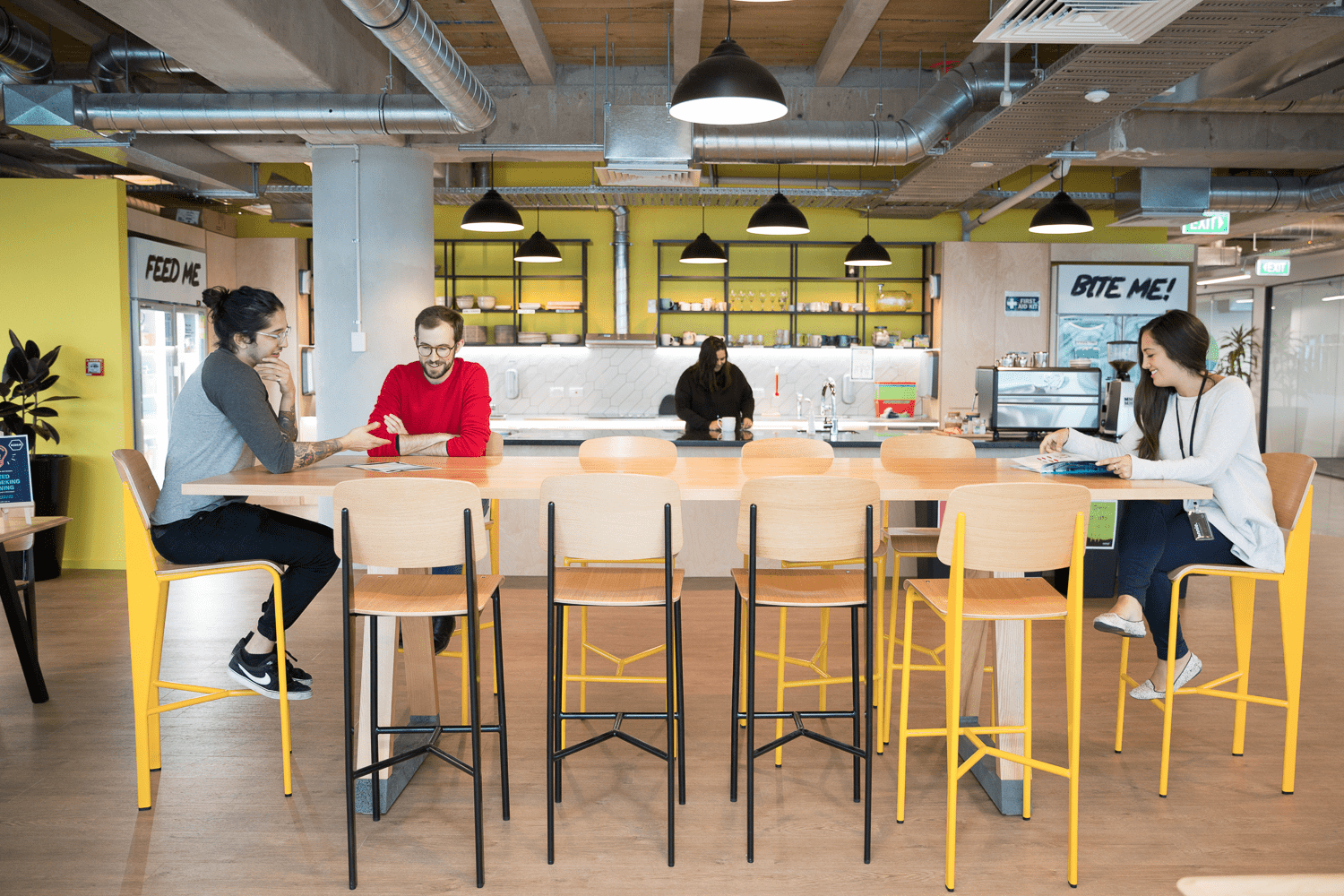 | | |
| --- | --- |
| BEST FOR  | Wonderful Location |
| SERVICES | Social and Quiet areas, Showers, Storage and Lockers, Printing |
| WEBSITE | https://www.bizdojo.com/coworking-space/bizdojo-takapuna |
| ADDRESS | Partners Life House 33/45 Hurstmere Road, Takapuna, Auckland 0622, New Zealand |
| CONTACT DETAILS | 0800 249 3656 |
| OPERATING HOURS | Monday to Friday: 8.30am – 6pm |
It's the dream office you are going to have with BizDojo in Takapuna. It is wonderfully located between Takapuna beach and Hurstmere Green where you can go for a tan or swimming, or run or cycle first thing in the morning.
You get breathtaking views of the Rangitoto channel with your colleagues whilst having your meeting and a sip of a warming tea. And you'll meet a lot of people from other SMEs who might refer a new client to your business.
For roughly NZD149 a month, depending on the package chosen, you can bring your team of photographers, writers, artists, and entrepreneurs and build a business model and website that will give you a headstart and eventually see some ROI.
Deciding to drive or commute? There is a car parking space outside and buses to get you to places or take you home conveniently.
It's no wonder we picked this for the best coworking spaces in Auckland!
Highlights
Located by the Takapuna Beach and Hurstmere Green
Breathtaking view of the Rangitoto channel
Stars from NZD149/month
Customer Reviews
One client, Paul Minors mentioned on Google Business:
"I love working at BizDojo. I've been a member for just over 6 months and couldn't imagine working anywhere else. The community is welcoming and supportive. There are loads of opportunities to grow and meet new people. And the internet is lightning fast!!"
4)  The Workshop Auckland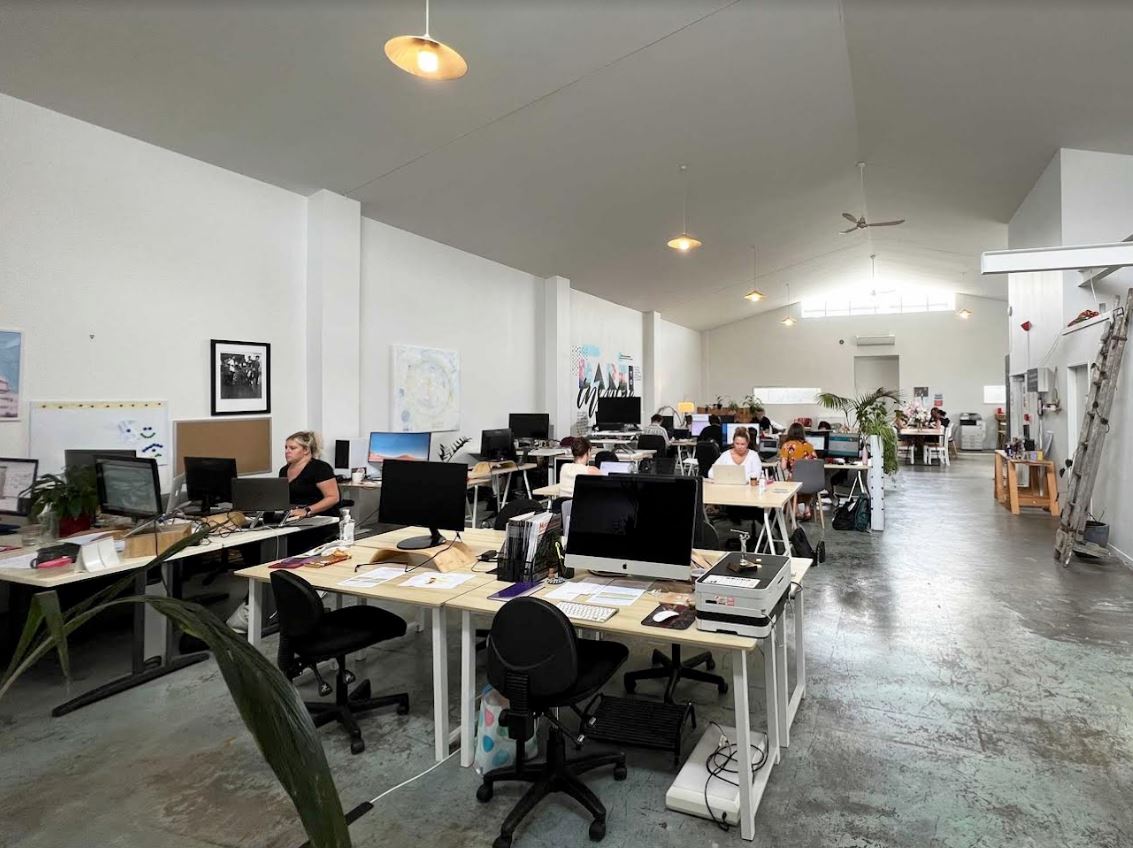 BEST FOR 
Productive and community
SERVICES
Private offices, coworking, hybrid working, meeting rooms
WEBSITE
https://www.theworkshopauckland.co.nz/
ADDRESS
37D Crummer Road, Ponsonby, Auckland 1021, New Zealand
CONTACT DETAILS

09 217 9264

OPERATING HOURS
Monday to Friday: 9am – 5.30pm
24/7 for permanent residents
The Workshop coworking space is based in the Auckland heartbeat suburb of Ponsonby, Auckland's best suburb for dining, nightlife and shopping. The Workshop has over 60 workstations and is ideally suited to small businesses and professionals.
The Workshop offers a mix of private offices, hot desks, dedicated desks, hybrid work facilities and meeting rooms. The main coworking space is light and airy with high vaulted ceilings.
With a great central location, a dedicated community manager and a diverse range of businesses working in the space, you will find The Workshop super comfortable and productive as well as a space that allows you to build connections and contacts with like-minded individuals.
Highlights
Great city fringe location
Awesome community of businesses
Great options and facilities
Customer Reviews
Prasanna Nara, one customer, said on Google Business:
"The large space actually helps me concentrate better when I'm working. The community is absolutely lovely and instantly make you feel welcome. Also love the unique weekly activities and events ?"
5) Textile Lofts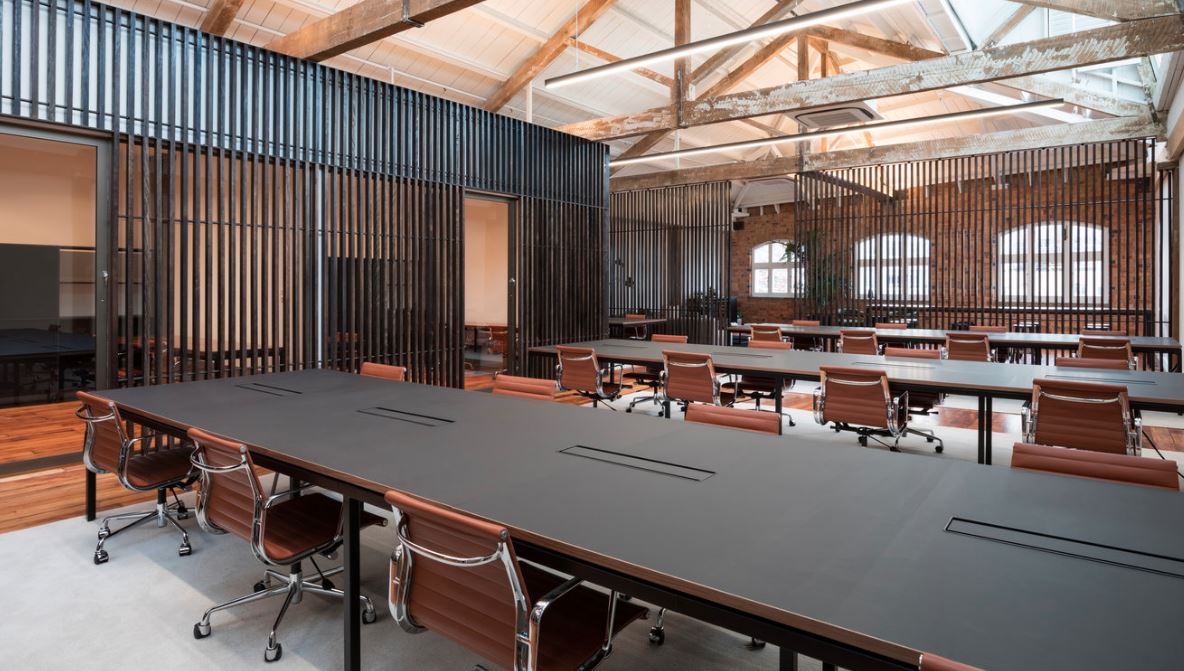 BEST FOR 
A Coworking Space That Inspires Creativity, Productivity and Success
SERVICES
Unlimited max fiber internet
Printing, scanning and IT support
Mail handling
24/7 security & video surveillance
Meeting rooms with conferencing technology
Private phone booths
Bar with free beverages and snacks
Event spaces
Member perks & benefits
Artisan roasted coffee
Car parks available
Bike storage facilities
WEBSITE
https://www.textilelofts.co.nz/
ADDRESS
Level 4, Textile Centre, 1 Kenwyn Street, Parnell, Auckland, New Zealand
CONTACT DETAILS

[email protected]
(09) 218 4995

OPERATING HOURS
Open 24 hours
Textile Lofts is a boutique private member's workspace. This co-working space was founded to provide intellectual and social nourishment to their members.
Referencing the unique character of the Textile Centre, the space introduces a simple but bold palette of natural materials that encourages a confident and logical approach to co-working and modern business practice.
With the architectural expertise of Knight Associates, they have created a space that acts as a strong but understated backdrop for the systems of contemporary workplace culture – shared ideas, interdisciplinary collaboration, and measured work-life balance.
A place for both work and play, the Textile Lofts environment is a workspace that aspires to fuel creativity, productivity and success.
Highlights
Contemporary workplace culture
Fuel creativity, productivity and success
Complete range of amenities
Customer Reviews
Diego S. Betanzo, one customer, wrote on Google Business:
"Great atmosphere and feel to the space. Really great guys running the show too!"
6) Generator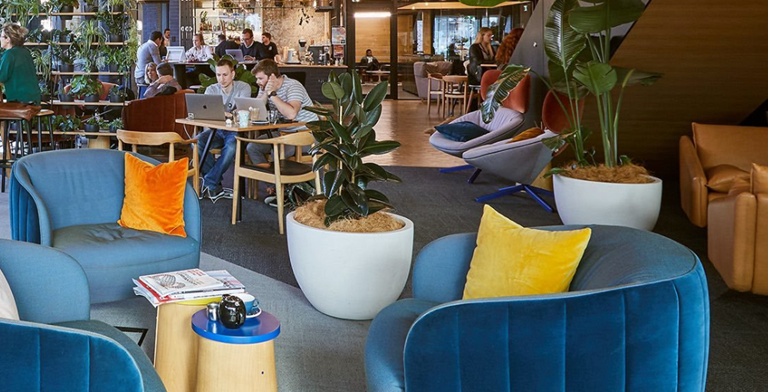 BEST FOR 
Comfortable Work Space with Many Facilities
SERVICES
Receptionists, coffee, printing, WIFI, meeting rooms, team culture, and more
WEBSITE
http://www.generatornz.com/
ADDRESS
Level 10/11 Britomart Place, Auckland CBD, Auckland 1010
CONTACT DETAILS

+64 (09) 601 8905
[email protected]

OPERATING HOURS
N/A
Considered as Auckland's leading workspace provider, Generator is a name you would immediately hear if you ask for recommendations in Auckland. The company offers a place for growth, encouraging collaborations of different people to create new milestones.
You have an option of getting a hot desk, a resident desk, a private office, or a corporate membership. Each has its own specific qualities and facilities. It all depends on your budget and what you need for your daily work, as Generator is sure that they can provide you with anything you may need.
Highlights
Many Facilities Available
Good Ambiance
7)  Dev Academy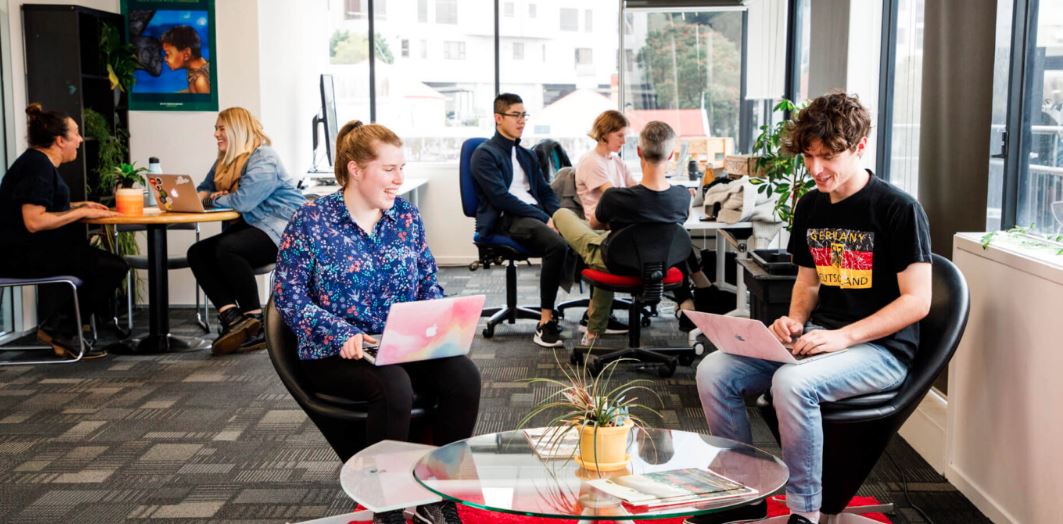 | | |
| --- | --- |
| BEST FOR  | Supportive Tech, Start-Up, and Social Enterprise Community |
| SERVICES | WiFi High-speed Fibre Internet, Hot Drinks, Fresh Fruit, Printing, Free Yoga Every Tuesday and Thursday 12-1PM |
| WEBSITE | https://devacademy.co.nz/coworking/ |
| ADDRESS | Level 5, 12 Morgan Street, Newmarket, Auckland, New Zealand |
| CONTACT DETAILS | |
| OPERATING HOURS | Monday to Friday: 8.30am – 5.30pm |
Dev Academy is a web development boot camp emphasising an industry-led holistic approach to learning. Their eclectic mix of students, exciting startups, freelancers, and entrepreneurs creates a healthy, vibrant, creative space to make real connections and get some serious work done.
Meet and hire junior developers in their coworking areas! Space users have hired several of their students as graduate and junior developers — there's a pool of talent to choose from with a new cohort graduating every 15 weeks!
Dev Academy has branches in Auckland and Wellington. For more info about their locations, check here: https://devacademy.co.nz/contact/.
Highlights
Holistic approach to learning
Healthy, vibrant and creative space
You can hire graduate or junior developers here!
Customer Reviews
Maria Rose, one of the students, said on Facebook:
"EDA was one of the best decisions I've ever made. Not only did I walk away with industry level experience and life-long friends, but the course and people itself re-shaped my attitude towards education.
The course is content-packed and only four months long. I would highly recommend EDA if you're considering a future in tech."
8)  The Crate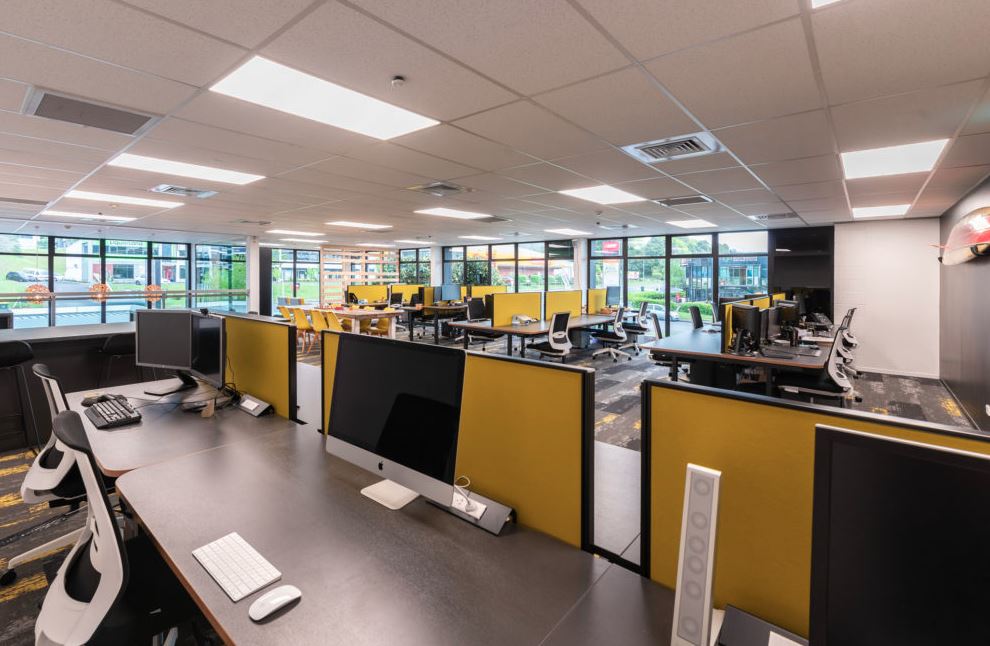 | | |
| --- | --- |
| BEST FOR  | Professional, Classic, or Vibrant Coworking Space |
| SERVICES | Private Offices, Rent by Desk, Events Space, Meeting Rooms and Carparks |
| WEBSITE | https://thecrate.co.nz/ |
| ADDRESS | 28 Constellation Drive, Rosedale, Auckland 0632, New Zealand |
| CONTACT DETAILS | +64 9 972 0626 |
| OPERATING HOURS | Monday to Friday: 8.30am – 5pm |
The Crate provides a premium alternative to fixed-term leasing for your business, whether it's for a whole team or just you. Get work done fast with their 1000 megabits download and 500 megabits upload internet fibre connection.
Lease the perfect size new commercial office space for your team right here in Rosedale, Albany with your very own concierge, business lounge, ample meeting rooms, office automation and, deluxe furniture and high-end security provided by The Crate. Their "Rent by Desk" model and customisable options means you only pay for what you need and you're never stuck with a long lease term over your business when you just don't need it.
Kick start the day with your personal coffee choice or have our barista's take your order from one of their meeting spaces. Match your working style to one of their three workspaces, Professional Office, Classic Space or Vibrant Zone. With their customisable wall system they can also tailor by creating lockable, secure and private offices to fit just you or your team.
Highlights
Rent by Desk option
Choose from three workspaces – professional, classic or vibrant
Can put up a customisable wall system
 Customer Reviews
Here's one customer, Joy Paxton's review.
"You guys are excellent, I have been using your services for job interviews, client meetings, and so on for a few years now.
Always friendly and accommodating in every way.
Always a warm welcome, superb personal one to one service, and then a check to see if everything went well.
You Are a great team.
I have passed your web site link to other people, like myself, who run home-based businesses and more latterly , those who are " sent home" to run their businesses."
9) Colony – Space to Work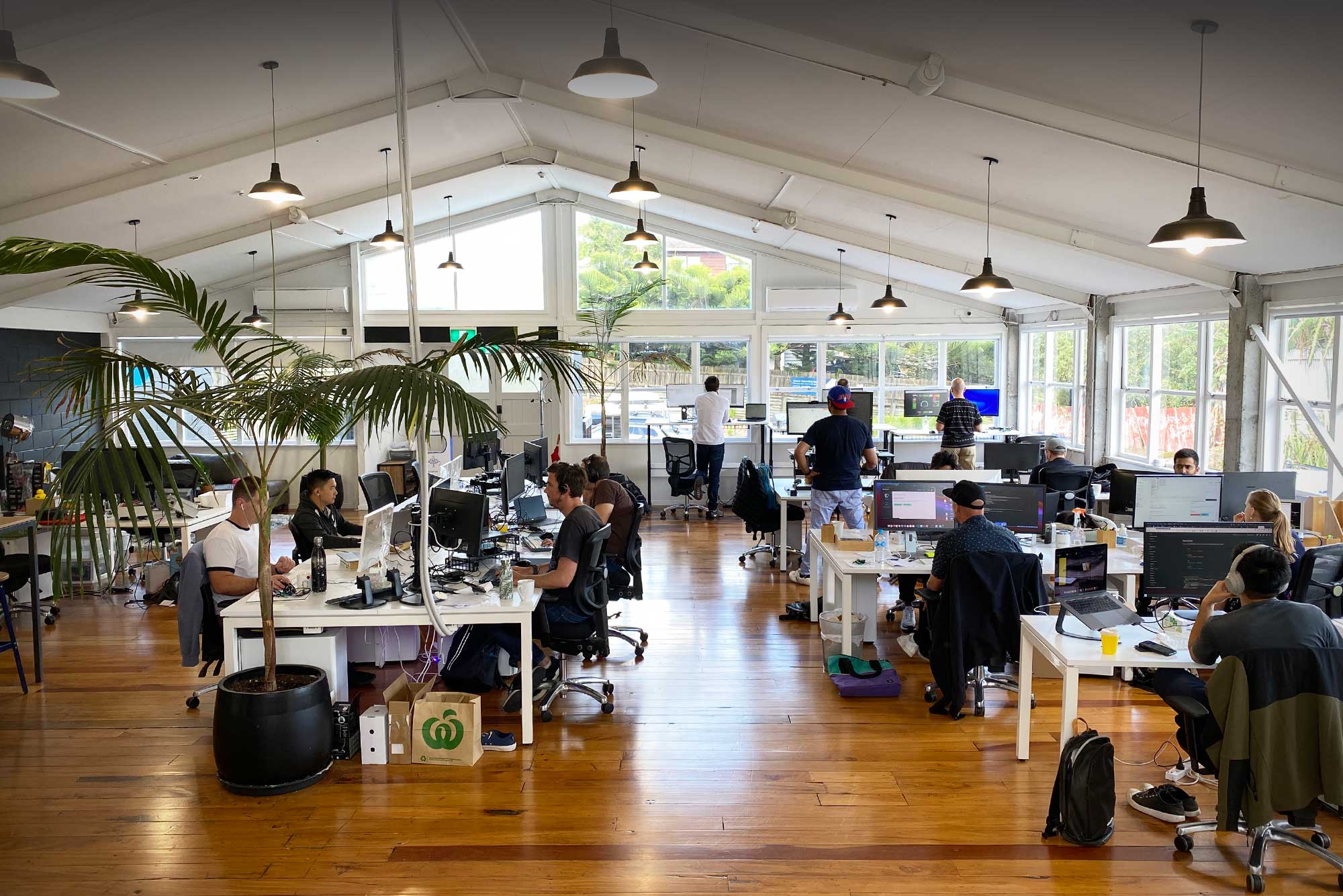 | | |
| --- | --- |
| BEST FOR  | Easy-to-Access Space and Chill Vibe |
| SERVICES | Air-Conditioned Workspace, 24/7 Access, Bike Storage, Zoom Rooms, Equipped Kitchen, Modern desks, High-speed Wi-fi, Dedicated Office, Great Coffee |
| WEBSITE | http://www.colonyone.nz/ |
| ADDRESS | 1790 Gt North Rd, Avondale, Auckland 1026, New Zealand |
| CONTACT DETAILS | 09 217 9264 |
| OPERATING HOURS | Open 24 hours |
Colony is a place you'd want to stay in while doing tedious work– it has been described as sunny, modern, and comfortable. You get a decent amount of natural light without feeling the uncomfortable heat. The desks are wide and the seats are soft. You can never go wrong with using their facilities and services.
You certainly won't be disappointed with their rates as well, as they offer affordable prices for high quality resources. Colony really lives up to its name, as it brings you closer to the people you're with everyday. This establishment of good rapport, in turn, helps you grow as an artist, businessman, or simply as a person.
Highlights
Sunny, modern and comfortable
Wide desks and soft seats
Affordable prices
10) Credenza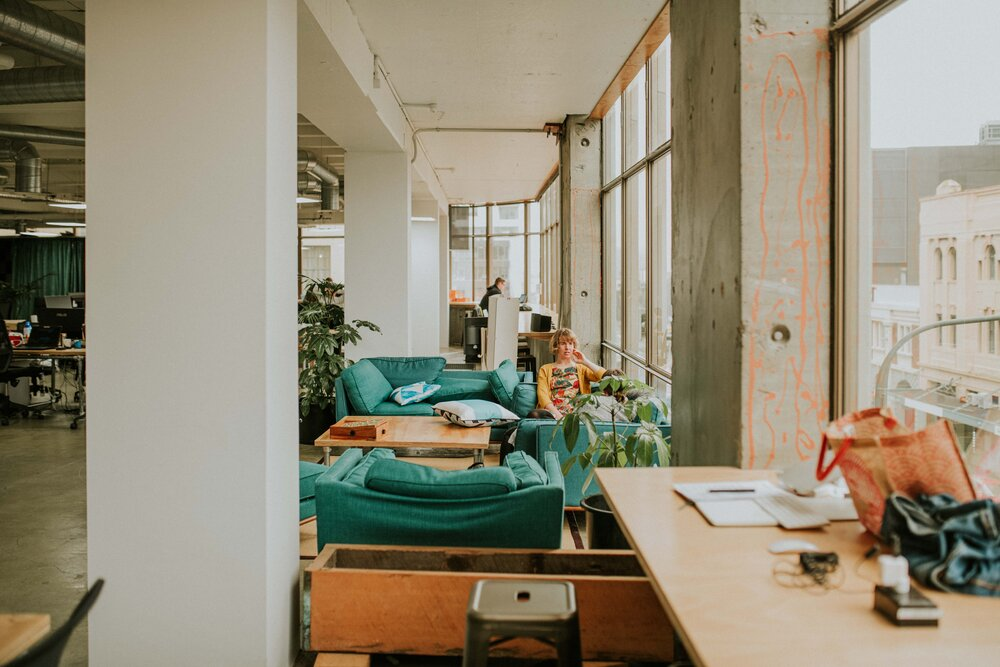 | | |
| --- | --- |
| BEST FOR  | 24/7 Coworking Space with Great Amenities |
| SERVICES | Printer, Shower, Reliable Internet, Good Coffee Brewer, Fridge |
| WEBSITE | http://www.credenza.nz/ |
| ADDRESS | Level 2, 40 Taranaki St., Te Aro, Wellington 6011, New Zealand |
| CONTACT DETAILS | |
| OPERATING HOURS | Monday to Friday: 8.30am – 5pm |
Credenza is a co-working space for people who are looking for a place that has a facility and ambiance fit for working. This is a great way to meet other creatives and entrepreneurs, and a chance to learn a few new things from the people you're seated with.
You may opt for a day-to-day rent with their hot desk, costing $30 a day, or a more permanent and comfortable stay, which starts at $400 per month. It doesn't matter what you choose, because as long as you work with Credenza, your stay will surely be enjoyable and satisfying.
Highlights
Enjoyable and satisfying coworking space
Day-to-day rent costs $30 or permanent space for $400/month
Great way to meet other creatives and entrepreneurs
Customer Reviews
Rachel Hogan, one customer, writes on Google Business:
"Great space if you are a start up or just visiting for the day! Really comfortable friendly co-working space and great group of people! Just pop in for a look and take the tour!"
12) BlockWorks

BlockWorks is a shared working space provider. They offer a variety of options suited for any group size.
They are also able to adjust depending on your your business and working style. Try their free one day trial now.
Highlights
Flexible desk options
Quiet rooms
---
Anyway, that's it for now for the best coworking spaces in Auckland. If you need an office space that's both creative and enjoyable, give these shared space suggestions a ring.
Any questions or is there something we missed about the topic we just had? We'd love to hear it so send it our way and we'll look into it as soon as we can.
Need new laptops for your folks at work? Read up on our best chromebooks in New Zealand!