Working in a coworking or shared space allows people to share their ideas and work closely with each other for their new store or project. Provided you are looking for one, we have rounded up the best coworking spaces in Wellington to help you.
At work, it's especially important to stay inspired and productive. In the coworking spaces we've found, you will encounter like-minded individuals who can help keep you or your team motivated.
Don't like to leave your pet at home? Some coworking spaces in Wellington allow dogs and cats to be with you in certain areas so you will be able to look after them as you do your work, even.
Anyway, you'll see all of that as you go through our list. So without more ado, here are the best coworking spaces in Wellington!
1)  Digital Nomad

Address
Lombard Lane – 14 Lombard Street, Te Aro

Clyde Quay Wharf – Herd Street, Te Aro

PwC Centre – 10 Waterloo Quay, Pipitea

Contact No.
+64 27 740  9483
Facilities
Large electric stand desks, ergonomic formway chairs, large external monitors, standing mat, individual lockers and storage filing units, kitchen, bathroom, shower, bike storage, daily cleaning service, outdoor areas
Atmosphere
Small, comfortable, and work focused
Pricing
NZ$165 + GST/week
Website
https://www.digitalnomadnz.co.nz/
Digital Nomad is a small and ingenious coworking space with 3 branches in Wellington. Just for an affordable price of NZD165, you are entitled to benefit from all its facilities including its workstation, computers, Nespresso coffee machine, bathroom, shower, kitchen and meeting rooms.
Work very early in the morning or arrive for your night duty with no restrictions. It has 24-hour availability for those using the swipe card to access the premises.
If you'd like to get some fresh air, go out and bring your laptop and coffee with you. You also have a kitchen that's got everything in it to make your lunch.
The best part are the adjustable desks wherein you can stand while working and formway chairs that are soft and comfortable for the back so that you can continue to work productively.
Digital Nomad is an amazing coworking place for professionals and start up businesses as it allows you to get work done — certainly qualifies for the best coworking spaces in Wellington!
2)  The Settlement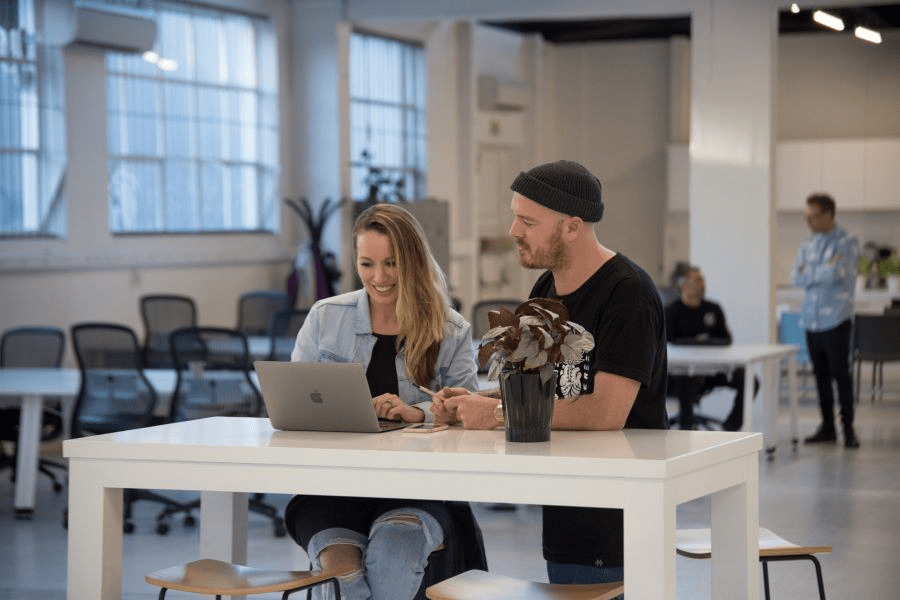 Address
4 Jackson Street, Petone, Wellington 5012, New Zealand
Contact No.
+64 21 231 6691
Facilities
Meeting room, storage, kitchen, dining area, bathroom, casual areas for lounging like sofa and coffee shop seats
Atmosphere
Large, efficient, and pet-friendly
Pricing
NZD39/day – Day Tripper

NZD300 – 10 Day Tripper

NZD199/month – Traveller (8 days a month)

NZD399/month – Explorer (5 days a week)

NZD649/month – Settler (permanent desk)

* prices listed above are GST exclusive

Website
https://thesettlement.co.nz/
Whether you are starting up or have already established your business, the Settlement in Petone is here to ease your work process and let you communicate and collaborate smoothly.
The space is a relatively large open space from end to end, furnished with tables, desks, rooms, sofas, and chairs. This place is known for its high studs (tall doors and windows) as well as the skylight, which lets in natural light.
Pricing starts from NZD0-NZD649, from hotdesking to working 5 days a month to having a permanent space for a month with all the perks and amenities.
It's located on 4 Jackson St, so nearby cafes, restaurants, and shops await you. Lots of parking is available, plus the spacious co-working space is close to the train or bus.
3)  Drunken Octopus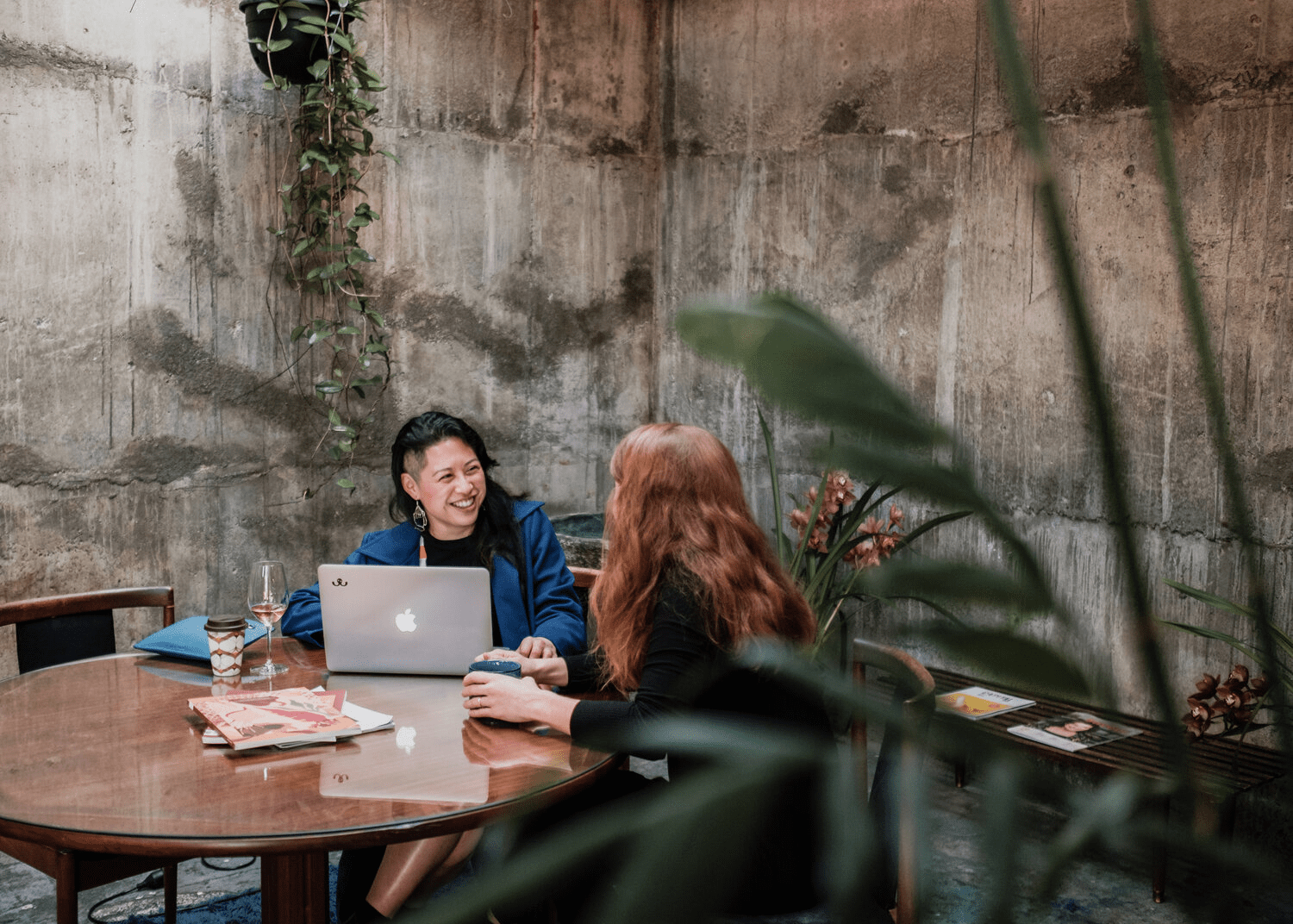 Address
29 Marion Street, Wellington, 6011, New Zealand
Facilities
Lounge (to drink coffee and wine), library and meeting room
Atmosphere
Work hard but party harder vibe, but also quiet and productive
Pricing
NZD100/hr – Lounge access (min of 3, max of 6 hours)

NZD100/2 hours – Library access

NZD80/2 hours – Meeting room access

*Hours may be extended upon additional costs

*Tea and coffee add-ons are available

Website
https://www.drunkenoctopus.club/
With a different marketing approach from its competitors, Drunken Octopus designed their service especially for chefs, bartenders, baristas, wine makers, food business managers and others in the same practice.
Choices are narrowed down into 3 simple choices: Lounge, Library, and Meeting Room.
Lounge is where the newest selection of wines and coffees are made available — you can drink as you are discussing your newest project with your coworkers.
Going to the library will grant you a quiet and pleasant time while you browse through the latest magazines to get an idea of what's brewing. Here you get the time to fill out your planner, draw sketches, and answer your emails.
On the other hand, the meeting room is used if you need to regroup your team or you need to talk to one of them at a time.
The idea is original, innovative, and effective. This is why we think it should join the best coworking spaces in Wellington.
4)  Giggle HQ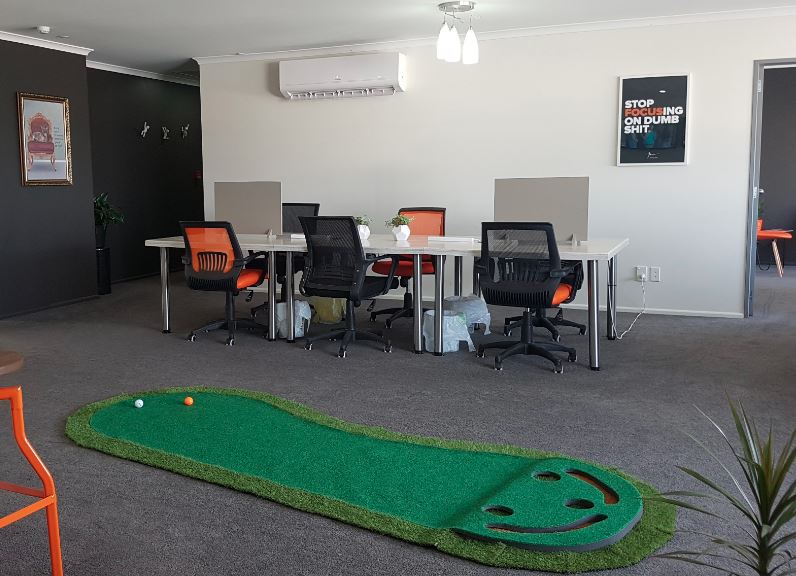 Address
GHQ, 92 Gracefield Rd, Gracefield, ​Lower Hutt, Wellington.
Contact No.
Call: 0274 997 639
​ Email: [email protected]
Facilities
Workspace
Storage
Internet
Power
Drinks and nibbles periodically
Atmosphere
Provides a safe environment with Health & Safety taken care of, allowing individuals to have peace of mind and focus on their own business and are given the opportunity to socialize and collaborate in an environment designed to promote positive productivity
Pricing
https://goghq.com/office-gallery
Website
https://goghq.com/
Born out of necessity, GHQ was built after the 2016 earthquake resulted in a lot of people without a space to work. GHQ was created to provide a new home to the Giggle team along with other entrepreneurs and business folk in the region who needed a place to work.
The success of the co-working space has seen GHQ become a permanent fixture of Lower Hutt. If you need warehousing, a permanent desk, a hot desk, meeting room, private offices, they offer a flexible range of options at affordable prices.
5)  Bureau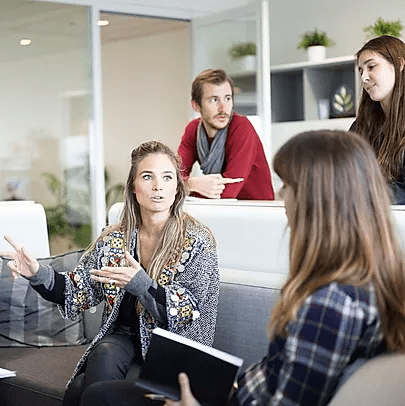 Address
Level 1/158 The Terrace, Wellington 6011, New Zealand
Contact No.
04 889 0157
Facilities
Shared office and meeting spaces
Atmosphere
Simple, organised, useful
Pricing
NZD249/month – Flexi

NZD399/month – Dedicated

NZD29/day – Day Pass

Website
https://www.bureauworkspaces.com/
Unlike the others we've discussed, Bureau has 3 easy membership choices to pick from. But opting for the dedicated option will garner you the least cost per month if calculated.
High speed WIFI, free locker storage, free coffee and tea, and meeting room access are usable for your entire team. Once you are enrolled, you'll have all-day access to the office except for the day pass holders.
The interiors are decorated with plants to enliven people in the midst of computers, furniture, and the urban living with remote workers, business proprietors, teachers, artists, and IT technicians.
Located in the Terrace, Bureau is your coworking space that's simple, organised, and tidy to maximise your productivity and motivation. That's why it's one of the best coworking spaces in Wellington.
6) Mo~co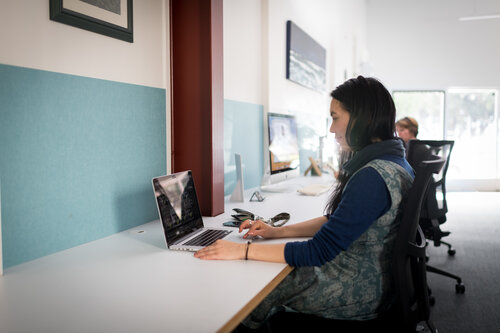 Address
173 Randwick Road, Moera, Lower Hutt 5010
Contact No.
Phone: +64 (21) 2609018
Email: [email protected]
Facilities
Permanent desks, hot desks
Atmosphere
A vibrant hub that inspires creativity, motivation, and collaboration with like-minded people
Pricing
Contact for details
Website
https://www.mo-co.nz/
Mo~co fosters a welcoming, supportive environment, where they actively support each member to grow, network, and succeed in their work.
Located in a renovated character building in the vibrant Moera shops, they are surrounded by great cafes, free all-day parking, and a library and children's playground across the street.
Be on the lookout for events hosted by Mo~co at https://www.mo-co.nz/new-events.
7)  Urban Hub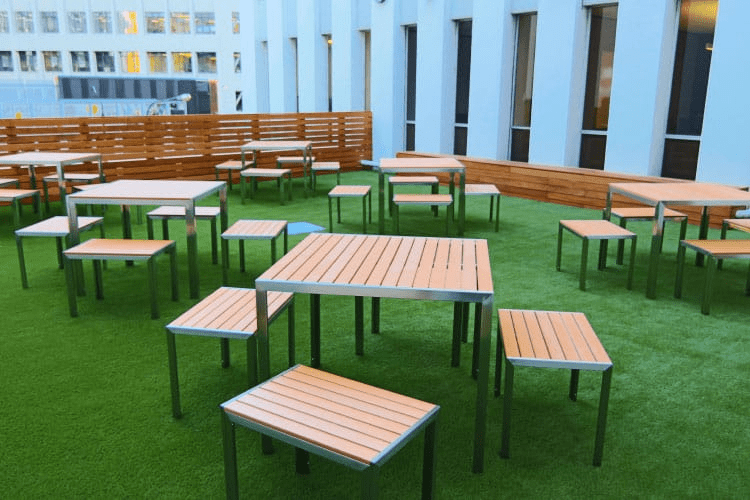 Address
Levels 2-4, 318 Lambton Quay, Wellington, 6011, Wellington, New Zealand
Contact No.
+64 4 333 0222
Facilities
Various sized rooms, garden terrace, coffee lounge, event space, and more
Atmosphere
Fun, relaxed, and productive
Pricing
NZD30 – Lounge Daily

NZD45 – Dedicated Desk Daily

NZD170 – Lounge Access

NZD204 – Discounted Lounge Access

NZD309 – 10 Day Coworking Desk

NZD400 -Bulk Meeting Room Offer

Website
https://urbanhuboffices.co.nz/
All you have to worry about is your business as everything else is covered here. In the central location of Urban Hub, you are only a walk or a bike ride away from food, shops, and theatre.
Whenever you need a pick-me-up, ask the barista to make you a special blend. Lounge in the high seats as you write in your journal, then plan what ideas you are thinking of to promote your business.
It's a nice place with a fresh outdoor terrace, an alternative for those formal meeting rooms. Socialise with new people there and make connections as they might become your clients in the long run.
Along with that, you have a selection of prices and amenities to choose from. They don't have any permanent options, which is what makes it perfect for freelancers or for those wanting to drop by.
---
And there you have it for the best coworking spaces in Wellington. Whether you are getting a day, week, or month pass to work with your team, try out these premium coworking spaces we mentioned.
Do you have any questions you'd like to ask? Comment them down below and we'll reply to you soon.
For a change of pace, you might like to go out, leave your work for a bit, and just get a light and healthy lunch. For that, try out our list of the best cafes in Wellington.