The 8 Best Creative Agencies in Auckland
Your brand is worth far more than the value of your products and services. Pushing it forward is critical to expanding your business, and for help with that, you should consider calling on the best creative agencies in Auckland.
Creative agencies focus on creating a cohesive feel for a brand and the experience associated with it. They produce marketing and branding material to help businesses establish themselves and grow their reputations.
The creative agencies we've selected here boast some of the best creative work, skill, and world-class creativity in Auckland. Let's take a look at them now.
1)  Curative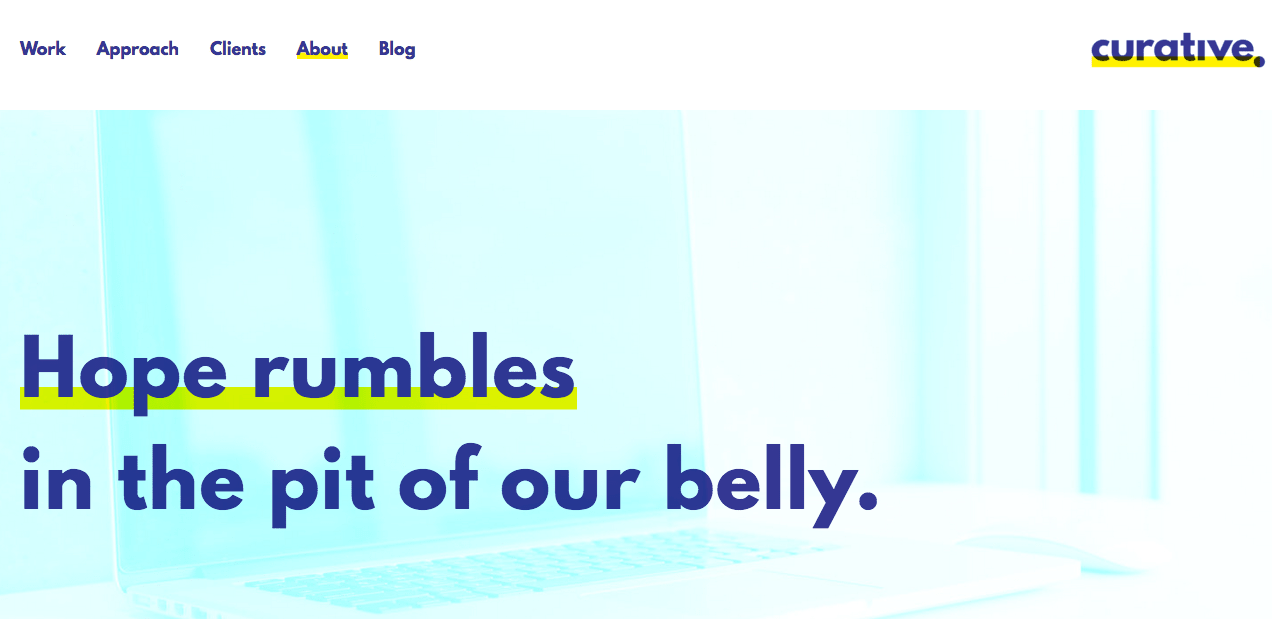 Best for
Web series and video production
Services
Brand strategy and development, communication and campaign planning, content strategy, social media strategy, experience design, copywriting, photography, illustration, web design, web development, video storytelling, and more
Address
Studio 3A, 109 Dominion Rd, Mt Eden,

 

Auckland 1024, New Zealand

Contact no
+64 9 630 8054
Website
https://curative.co.nz
If you like to share ideas that can benefit others, Curative is the designer that you need. Their aim is to inspire change through their design, shedding light on various social issues so people can understand them and take action.
They collaborate with youth groups, health agencies, and anyone with hope and purpose to make the world a better place. With their creative talent, you will have endless possibilities to showcase your product or service to your audience.
Since 2012, they have been creating many eye-catching and poignant designs that educate, empower and inspire people. Clearly, this is one of the best creative agencies in Auckland if you have a truly worthwhile vision and mission.
Highlights
Caring team that listens to your needs
Inspires change
Attractive and empowering design
Limitless design possibilities
Collaborative approach
2)  Strategy Creative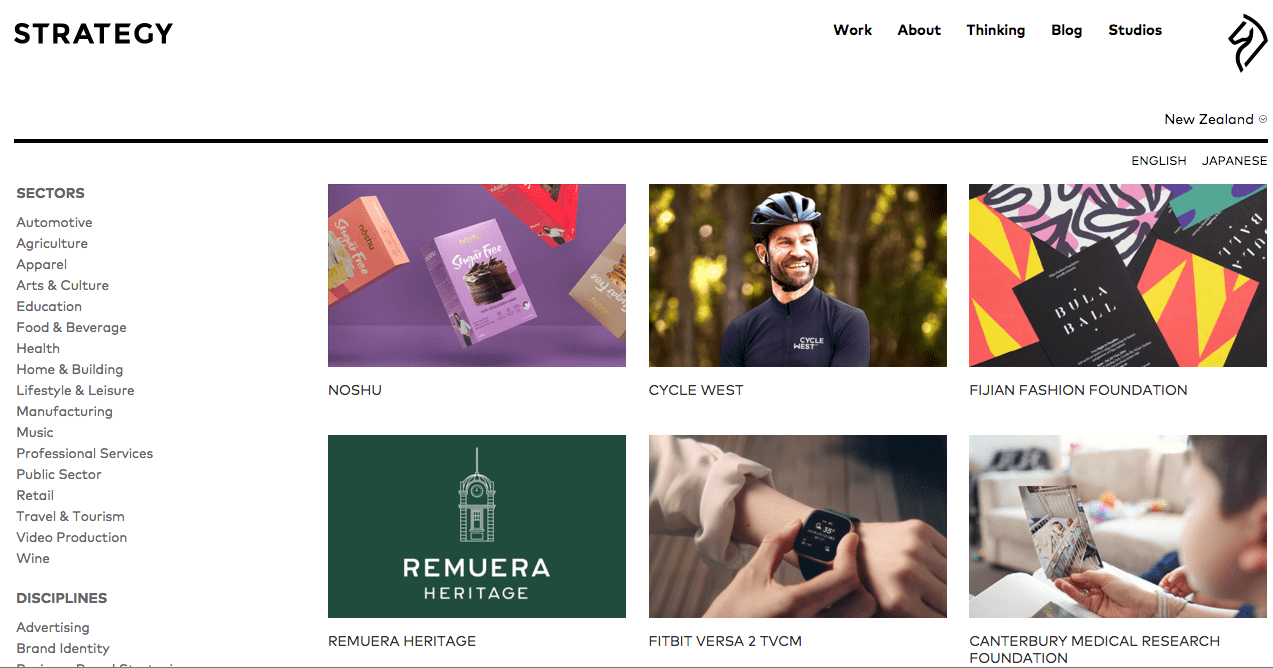 | | |
| --- | --- |
| Best for | All-around designer |
| Services | Advertising, campaigns, illustrations, graphic design, logo design, product packaging, print design, web design and development, and brand positioning and strategy |
| Address | 51 Mackelvie Street, Grey Lynn, Auckland 1011, New Zealand |
| Contact no | +64 9 360 1994 |
| Website | https://www.strategycreative.com |
Promoting your new product or event but don't know where to turn? Strategy Creative provides smart design solutions based on market and competitor analysis and insights to further your brand.
Their team is equally balanced between creative and sales staff across all 6 studios in and out of New Zealand. It's the reason they are able to execute without coming up short in either design or market direction.
The point is, they drive results for your business in ways that will leave you in awe. And they have already satisfied a ton of clients in the digital, fashion, dining, wine, technology, and health industries — so they can do this for you too.
Highlights
Effective solutions that 'cut through' the market
Equally divided team for strategy and design
Wealth of experience
See amazing results for your business
3)  Libby & Ben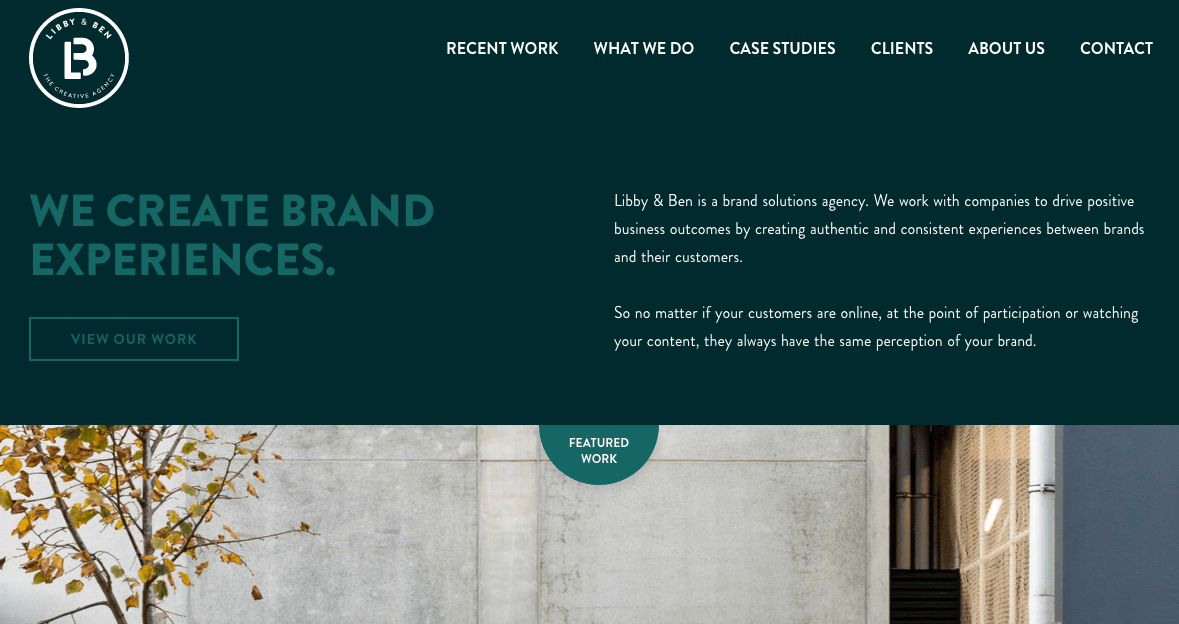 | | |
| --- | --- |
| Best for | Brand development and rebuilding |
| Services | Brand strategy and development, fully responsive websites, bespoke web apps, mobile & social solutions, video, photography, illustration and animation, advertising, corporate publications, and packaging design |
| Address | L1, 8 Hurstmere Rd, Takapuna, Auckland, New Zealand |
| Contact no | 09 489 2709 |
| Website | https://libbyandben.co.nz/ |
Imagine if branding is off in promotions, video, or design — it becomes confusing for your customers. But Libby & Ben will take care of that and give your company a fresh and new outlook that appeals to your target market.
They offer more than just design, however, as what's important is the experience your clients have with your product. By the way, you can let them create an engaging and glitch-less app too.
We'd suggest checking out their portfolio, which includes work revitalising WestCity's shopping centre complete with logos, themes, & collaterals showing what people adore about the city. It's a great way to see all they can do.
Highlights
Specialises in branding
Can develop a user-friendly app
Splashes a new and fresh aesthetic
Can handle small-large projects
Offers a full breadth of services
Customer Reviews
Gina Franks wrote how easy it was to work with Libby and Ben in a way that illustrates why we count theirs among the best creative agencies in Auckland. This is taken from Google Reviews.
"Working with Ben and Libby has been a seamless and enjoyable process. They were able to help us figure out what we needed. As someone who does not have much experience in this field they were patient and provided great training and advice:) we love working with them and the look and feel they have created for us! Thanks a bunch from the Sherry Kitchen team."
4)  RedSpark Creative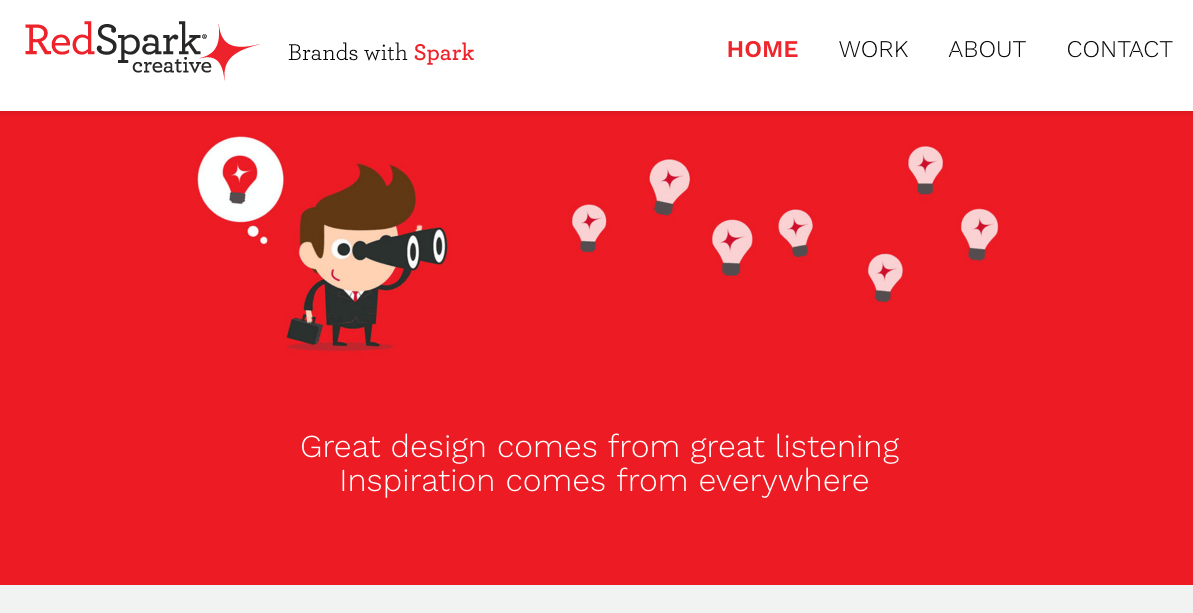 | | |
| --- | --- |
| Best for | Logo and packaging designs |
| Services | Branding, graphic design, digital design, advertising, print management, full service |
| Address | 105A Jervois Road, Herne Bay, Auckland 1011, New Zealand |
| Contact no | 09 337 0305 or 021 303 695 |
| Website | https://redspark.co.nz |
Get a brand that is catchy, expressive, and communicative with RedSpark Creative. They can also advertise, take pictures, print, and create illustrations to help you connect with your customers.
The team has a listening ear and strives to understand the best design for your venture. Whether you are rebranding your company or going to a new business frontier, they have you covered.
Soon when you offer your products and services, your branding will be familiar to your customers. That will let you foster a relationship with them that will bring more product awareness and revenue.
Highlights
Creates effective branding
Attractive designs
Team that listens and cares
Offers product or package printing
Generate brand awareness
Finishes work the given timeframe
Customer Reviews
Alisa Perkins said from Google Reviews:
"Absolutely love working with this talented team. Ross is an exceptional designer. He completely understands and interprets what we are setting out to say with our Logos and material, delivering outstanding quality work that has performed brilliantly…"
5) Point Media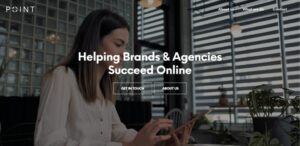 Best for

24/7 campaign management and monitoring

Services

Strategy and planning, digital and social media services,

 

data insights, SEO, White Label digital solutions,

marketing automation, digital production

Address

7 Burns St, Grey Lynn, Auckland 1021 

Contact no

0800 558 800

 

Website

https://www.pointmedia.co.nz/
As an independent agency, Point Media will help you get your point across and help you create meaningful connections with your target market.
They pride themselves on delivering end-to-end digital and creative solutions. From planning to digital production, they have you covered.
Point Media uses data-led strategies to provide you and your business with superior ads and marketing solutions. They are also experts in social and digital media services.
Besides, they also offer 24/7 campaign management and monitoring to help you protect your brand and business.
Highlights
24/7 campaign monitoring and management

Full process from strategy and planning to production

100% independently-owned

Nimble and agile staff

Transparency, brand safety & protection
6)  Contagion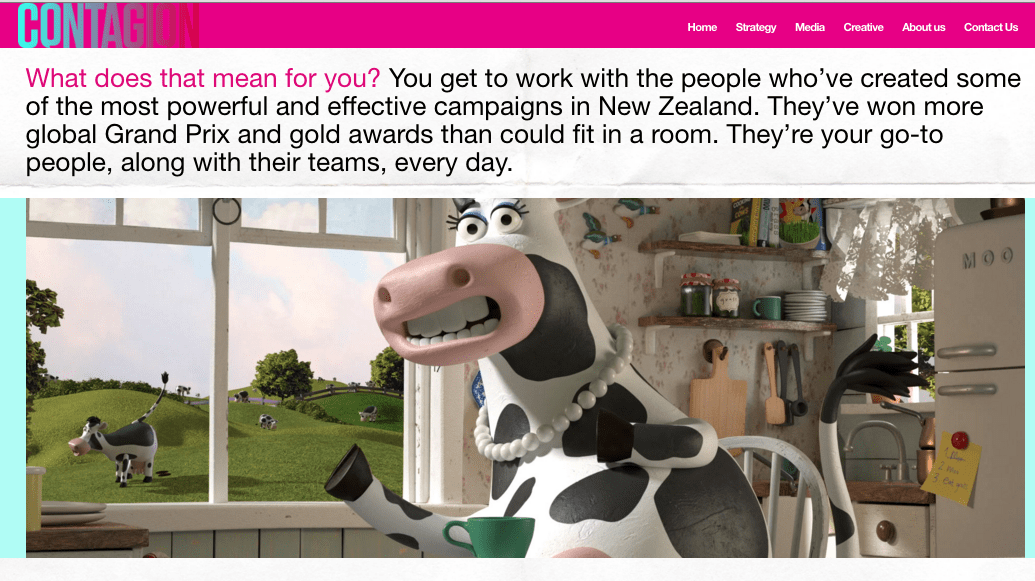 | | |
| --- | --- |
| Best for | Advertising Campaigns |
| Services | Creative Advertising, Brand, Design, Digital, Marketing, Media Agency |
| Address | 84-86 Franklin Road, Freemans Bay, Auckland, New Zealand |
| Contact no | 09 551 3480 |
| Website | https://www.contagion.co.nz |
If you are making a TV or digital commercial, call Contagion. Contagion is a one-stop creative and media agency that offers a wide array of services pertaining to your brand and marketing.
It has won numerous awards as a testament to its team's creativity, talent, and hard work. The staff can even create a helpful app for your brand, produce inspiring commercials (even animation!), and help you engage your clients.
Another one of your best creative agencies in Auckland, this is where they can bring your ideas to life and your vision to reality in order to be more well-known and respected as a company.
Highlights
Fantastic in making commercials or ads
Award-winning creative team
Strengthens your branding
Wide range of services
Handles the strategy part
7)  Edifian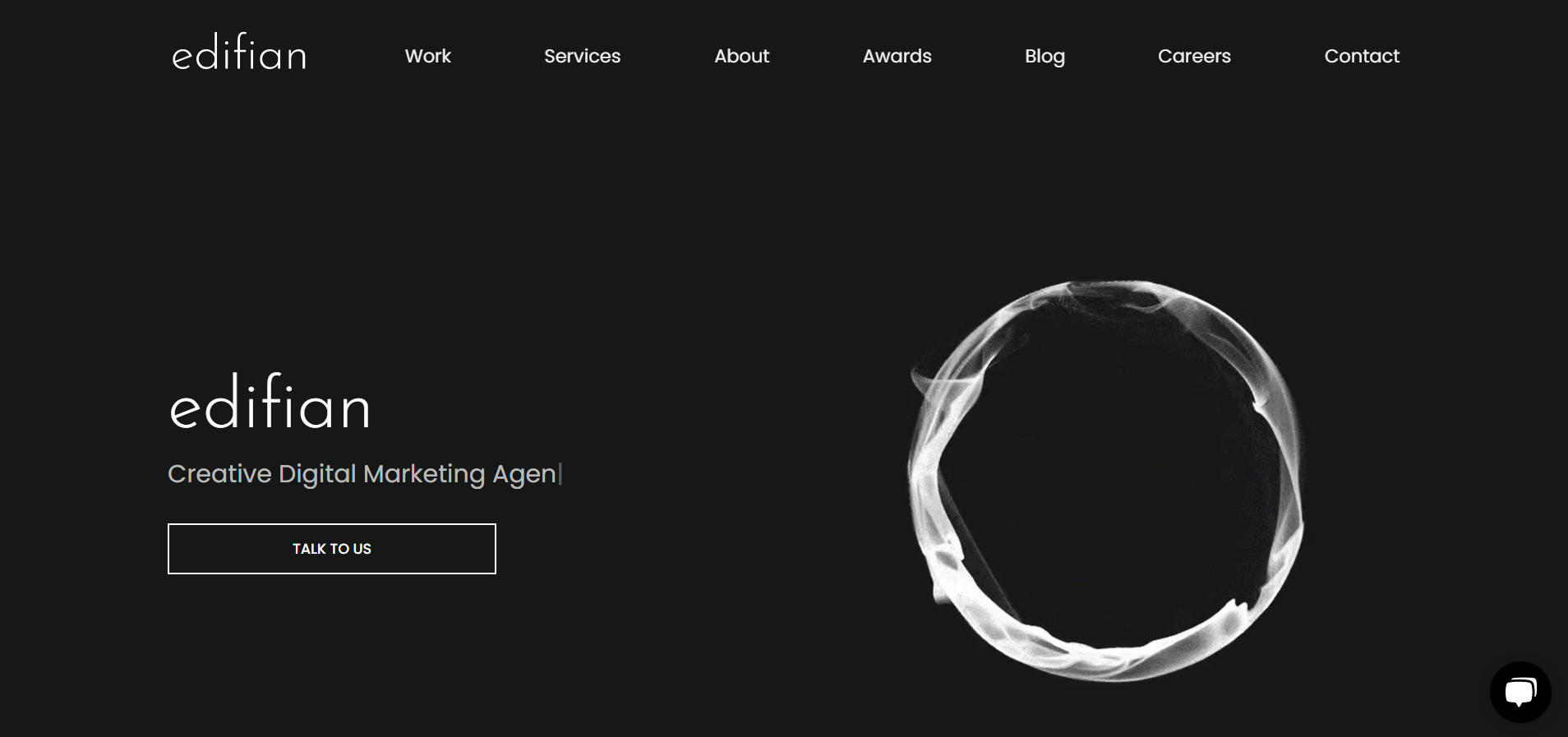 Best for
Digital Creatives
Services
Design Strategy, Creative & Design, Digital Platforms, Data & Analytics
Address
Auckland, New Zealand
Contact no
[email protected]

 

+64220647073

Website
https://edifian.digital
Edifian is a creative digital agency partnered with many businesses in New Zealand. With their wide variety of services, they help companies navigate the digital landscape.
They are well-versed in web development, digital transformation, marketing, and user experience. Contact them now to grow your business digitally!
Highlights
Full service agency
Team of various industry specialists
8) Studio Eleven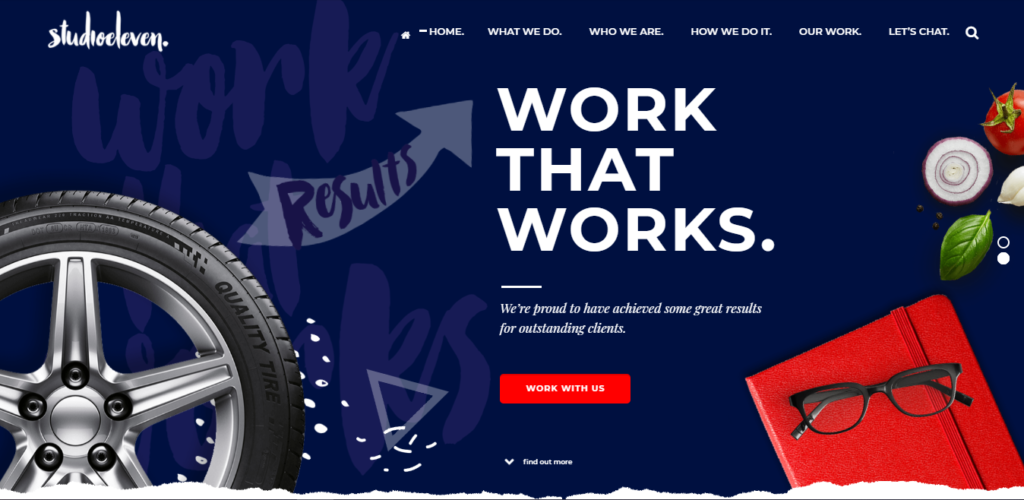 | | |
| --- | --- |
| Best for | Personalised and tailored approach |
| Services | Strategy & planning, brand and logo design, digital design and development, content creation, multi-channel marketing, technical support and services |
| Address | Level 1 / 304 Hibiscus Coast Highway Orewa, Hibiscus Coast Auckland 0932 New Zealand |
| Contact no | +64 9-421 1888 |
| Website | https://www.studioeleven.co.nz/ |
Studio Eleven is a full-service creative agency offering various services to help your business thrive on physical and online platforms. They can help you strategize and plan for your projects.
They are also creative experts, so you can rely on them to create a branding and logo that'll make your business distinctive and easily recognizable to your target audience.
They also offer digital and graphic design perfect for printable promotional products, online campaigns, and event presentations.
With these services, you can surely increase your business's visibility. To maintain your business's popularity, you can also hire Studio Eleven for content creation and multi-channel marketing.
Highlights
Full services from planning to tech support
Applicable for small start-ups to large national corporations
Personalised approach per client
Work with tangible results
Customer Reviews
Studio Eleven delivers impeccable results with its well-oiled strategies and expertise. Cara Tipping Smith wrote this on Google Business to share about her company's experience with Studio Eleven's services.
"These guys are brilliant. They have a superb can-do attitude that's focused on delivering the best outcome for clients. By outcome I mean smart thinking web design, brilliant SEO and graphic design that's hammers the point home. They are the whole package (design, seo, hosting, backup the works). I love their work!"
And those were the best creative agencies in Auckland. With their help, your clients will come to quickly recognise the superb design and vision of your company through its products or services.
Any questions so far about these creative agencies we included? You can tell us by sending us a message and we will get back to you in a bit.
Anyway, if your other concern is ensuring that your awesome new branding reaches as many consumers as possible through your website, you should think about investing in SEO too. If you need some SEO help, you can read our list of the best SEO companies in Auckland.