The 6 Best Curtain Cleaning Auckland Contractors
Dirty curtains not only affect your decor but your family's health as well. So that your curtains will be fresh, hygienic and lovely, you should call on the best curtain cleaning Auckland contractors which we've listed here.
We selected the ones who are professional and knowledgeable in cleaning curtains. Also, we picked those with quick turnaround and outstanding communication.
To be doubly sure, we checked out the client reviews also. This told us that we had been correct in selecting the companies for this list.
Let's get your home or office curtains cleaned to perfection, so here are the best curtain cleaning Auckland contractors!
1) Textile Curtain Cleaning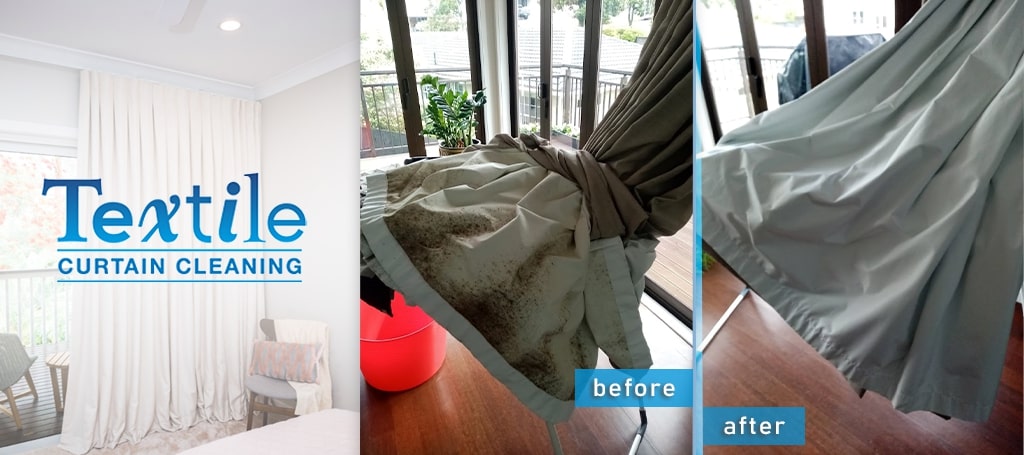 BEST FOR
Swift Turnaround
SERVICES
Curtain Cleaning and Repair
Blind Cleaning and Repair
WEBSITE
https://www.textilecleaning.co.nz/
ADDRESS
5A Kaimahi Road, Wairau Valley, Glenfield, Auckland, New Zealand
CONTACT DETAILS
09 473 5350
09 426 4690
OPERATING HOURS
Monday to Friday 9am – 5pm
Saturday 9am – 12pm
Textile Curtain Cleaning is an Auckland-based curtain and blind cleaning specialist that provides a spotless, odour-free result and fast turnaround.
With 20 years of experience, the team is very knowledgeable and skilled in cleaning all sorts of fabrics, from cotton to designer velvet curtains and window furnishings.
Whether your curtains have coffee stains, pet stains, mould spores, mildew, or even nicotine odours, you're covered. These will be promptly cleaned and returned to you within 2 or 3 days.
Textile Curtain Cleaning offers a free on-site inspection for your curtains and blinds.
Highlights
Fast turnaround
Spotless, odour-free result
20 years of experience
Free on-site inspection
Customer Reviews
Check out the feedback from one customer, Linda Lewis, on Google:
"WOW, what an amazing cleaning job by Kerry and her team. Very old curtains (but good quality said Kerrie) with lots of mildew and general grubbiness. They came out beautifully clean! Also a lot of good advice as to cleaning of nets. She gave us loan curtains for the period of time curtains were away, only 2 days needed.Thoroughly recommend!"
2) Curtain Clinic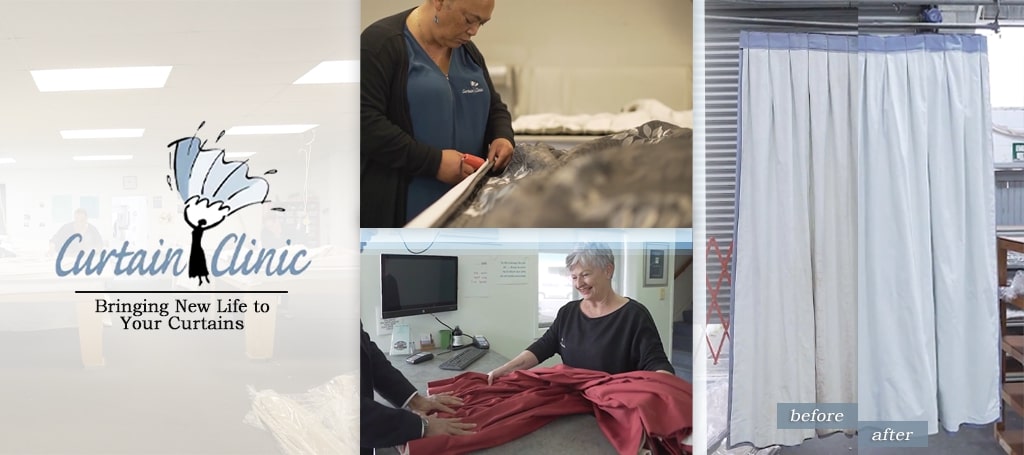 Curtain Clinic is a 100% female and NZ-owned and -operated company specialising in curtain and blind cleaning, repairs and maintenance.
They follow a strict 2-day turnaround for totally clean curtains: go to them and you'll get curtains free from makeup mess, stains, mould, and clinging odours. You can drop off your curtains in their Takanini clinic or have someone pick them up for you at your home or office.
Most customers were more than satisfied with the stunning results and service they provided, which is why we've included them in the best curtain cleaning Auckland contractors list.
Highlights
Immaculate results
Proudly 100% female-owned
Quick 2-day turnaround
Great communication
Offers pickup and drop-off service
Customer Reviews
Here's a comment from Polly from Howick on the website:
"I was just so so blown away with the results. I can't thank enough They are like brand new. Your service was fantastic I am actually speechless. Thank you."
3) Shore Restore Curtain Cleaning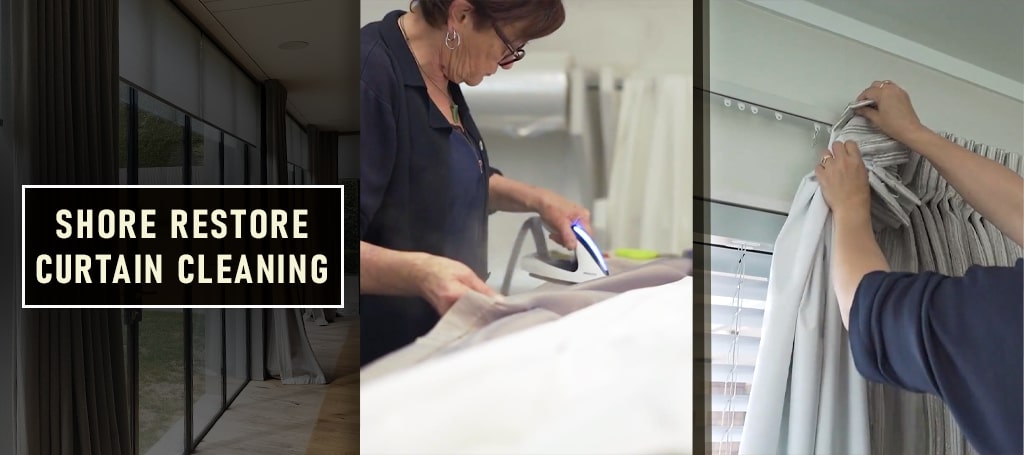 BEST FOR
Helpful and Professional Service
SERVICES
Mould Removal
Repairs & Restringing
Roller Blinds
Upholstery
WEBSITE
https://www.shorerestore.co.nz/
ADDRESS
32 Sunset Road, Unsworth Heights, Auckland, New Zealand
CONTACT DETAILS
09 444 5527
021 30 35 40


[email protected]

OPERATING HOURS
Monday to Friday: 9am – 5pm
For affordable and friendly curtain cleaning service, choose Shore Restore Curtain Cleaning. Their office is located at 32 Sunset Road, Unsworth Heights, Auckland.
Are your curtains dusty, grimy, mouldy or unpleasant in smell, or have damaged parts? The Shore Restore team will restore them to be fresh and clean just like new.
The team can work well within tight deadlines and are professional and friendly, customers have said. Furthermore, they make it a point to go the extra mile for you.
Highlights
Affordable and friendly service
Cleans your curtains to be like new
Works well within tight deadlines
Offers a range of services
Customer Reviews
One client, Amanda Little, mentioned on Google:
"You won't be disapointed! I had years worth of black mould on my curtains and after a clean they look like new, wish I had done earlier. Professional and very friendly, highly recommend."
4) Zenith Curtain Cleaning Services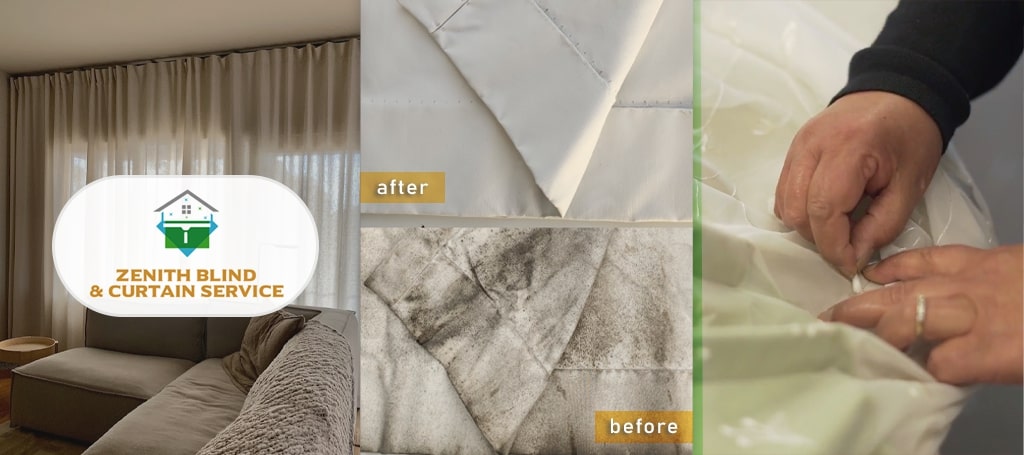 BEST FOR
Convenient Drop-Off Points
SERVICES
Curtains and Drapes Cleaning & Repairing
Blind Cleaning & Repairs
WEBSITE
http://www.zenithcurtains.co.nz/
ADDRESS
119 Great South Road, Otahuhu, Auckland 1062, New Zealand
CONTACT DETAILS
+64 9-276 7163


[email protected]

OPERATING HOURS
Monday to Friday: 8am to 4.30pm
Saturday: By appointment
Sunday and Public Holidays: Closed
For a full curtain and drape cleaning plus repair work, give Zenith Curtain Cleaning Services a ring. They offer an end-to-end curtain service, from takedown to rehanging.
They can clean your curtains no matter what the fabric or how much dirt or mould is present. Then they'll dry-clean it carefully for a neat and fresh outcome — you can read the client review below for a testimonial of it.
Another highlight is that Zenith has plenty of locations across Auckland, so you can drop curtains off in your local branch. Alternatively, they can also pick up and deliver your curtains for you.
With over 35 years' in the business, they are some of the best curtain cleaning Auckland contractors you can find!
Highlights
Clean and fresh outcome
Many drop-off points throughout the city
Over 35 years' of service
Also provide curtain repair services
Customer Reviews
Check out Glenda Carter's review on Google:
"This is the second time I have used Zenith Curtain Cleaning and have been pleased both times. I recently had them clean a large pair of curtains which at twenty years of age were somewhat grubby especially the lining. They were taken away and returned on time as agreed which was really important to us. When they were returned they smelled divine and look as good as new. Yes maybe I could have bought a pair of "ready mades" for a similar price but am pleased to have given my classic expensive drapes a new lease of life. Thanks Zenith."
5) On Track Cleaning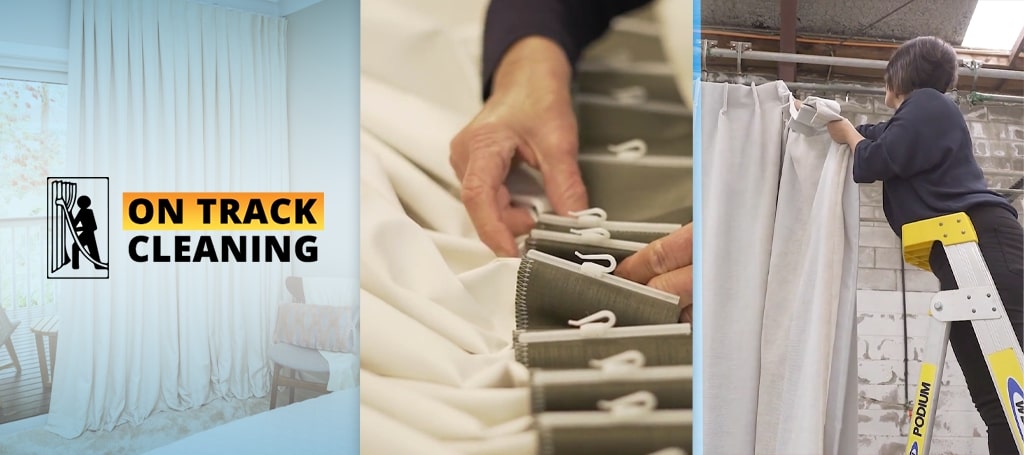 BEST FOR
In-House Curtain Cleaning
SERVICES
Curtain Cleaning
Venetian, Vertical, Roller and Roman Blind Cleaning
Carpet Cleaning
Upholstery and Furniture Cleaning
Water Blasting and Window Cleaning (Northland Only)
WEBSITE
http://www.ontrackcleaning.co.nz/
ADDRESS
Te Atatu Peninsula, Auckland, New Zealand
CONTACT DETAILS
+64 27 340 1407


[email protected]

OPERATING HOURS
Monday to Sunday: 9am – 7pm
If you want a fast and on-the-spot curtain, drape, blind, or sheer cleaning, look no further than On Track Cleaning. They have been in this industry for over a decade.
They use portable extraction equipment to clean the mildew, mould, dust, and dirt off your curtains, as well as get rid of pungent smoke and pet odours.
Lito of this company, according to past clients, is hardworking, professional and friendly. He'll deliver a super-clean and fresh result for your curtains and blinds right where they hang.
It's easy to get a quote from the company too on their webpage. You only have to answer the online form (displayed on the first page) and a specialist will get back to you pronto.
Highlights
Super-clean and fresh result
Professional and friendly crew
Portable extraction equipment
Quick response
Customer Reviews
On Google, Petula Lau wrote a review that further validates our belief that On Track Cleaning is another of the best curtain cleaning Auckland contractors:
"Thanks Lito for coming to clean all our curtains when we moved out of our rental house – he was very friendly, professional and worked hard – the curtains are smelling fresh and looking clean. Hard to find services that do the cleaning on site – Will definitely use them again !"
6) Cleaning Pro Auckland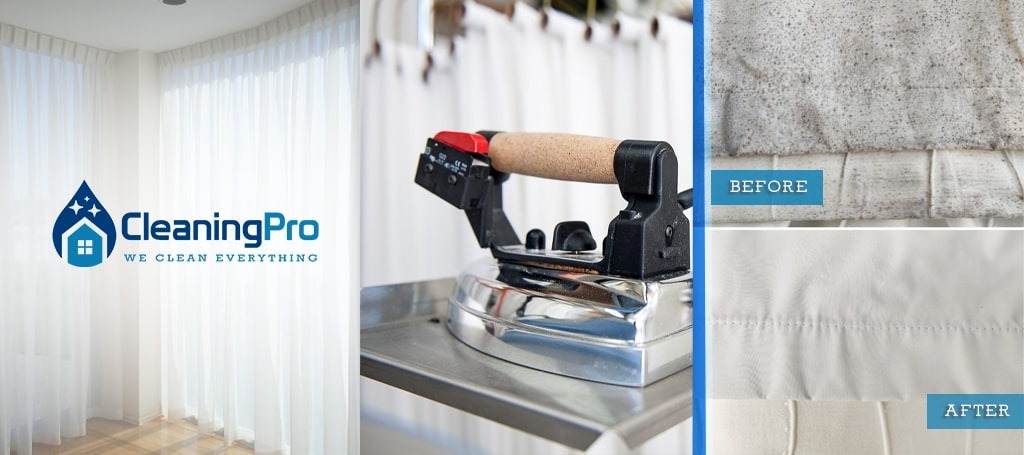 | | |
| --- | --- |
| BEST FOR | Custom Cleaning Solutions |
| SERVICES | |
| WEBSITE | https://cleaningpro.co.nz |
| ADDRESS | 8/251 Lincoln rd, Henderson Auckland |
| CONTACT DETAILS | |
| OPERATING HOURS | Monday to Friday: 8:30AM – 5:30PM |
Next on our list is CleaningPro, a cleaning service company known for its work in Auckland and Wellington.
CleaningPro comes highly recommended thanks to the cleaning systems and procedures the company has developed to cater to most sectors, including but not limited to healthcare, industrial sites, shopping malls, and residential areas.
Aside from its unique systems and procedures, CleaningPro is also known for its wide range of cleaning services. The company offers curtain cleaning, which they specialise in, alongside carpet cleaning, flood restoration, floor sanding, mould removal, regular house cleaning, and many more.
Lastly, CleaningPro also makes it easy to acquire their services. Unlike other companies stuck in the past, CleaningPro has an online booking system that's easy to navigate through.
All in all, CleaningPro makes an excellent choice for cleaning due to the proficient, dependable, reliable and hassle-free services it has to offer to clients in both Auckland and Wellington.
Highlights
Quick and easy online booking
Works with every sector
Comprehensive cleaning solutions
Caters to clients in Auckland and Wellington
That's all for the best curtain cleaning Auckland contractors. Whenever you need your curtains cleaned for you, just get in touch with the featured companies here.
Think we missed anything? If you think we did, don't hesitate to let us know and we'll update this post as soon as possible.
Furthermore, if you'd like to shop for stylish and functional blinds, you may also want to check out the best window blinds in Auckland.