Getting regular dental checkups is important for healthy teeth and smiles. If you need to check up soon but are changing your family dentist, no worries, as we've listed down the best dentists in Auckland.
Your best way to find a trustworthy dentist is by a family recommendation. However, if that's not possible, it's all right, because we're here to help by providing our own top picks, as we said.
Now let's go through the best dentists in Auckland who are reputable, knowledgeable, and of course trustworthy.
1)  Accent Your Dentists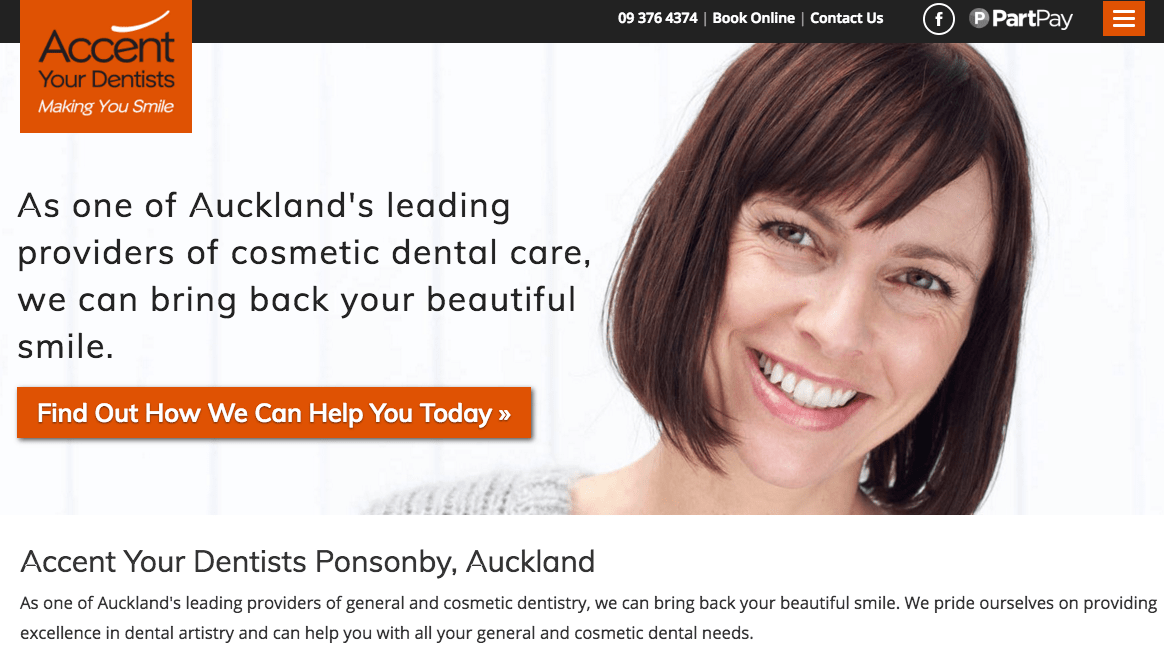 | | |
| --- | --- |
| Clinic address | 332 Ponsonby Road, Ponsonby, Auckland 1011, New Zealand |
| Services | General and Cosmetic Care |
| ACC | Primary ACC Provider and Emergency & ACC Patient Care |
| Contact no. | 09 376 4374 |
| Website | https://www.accentdentists.co.nz/ |
If your teeth are making you insecure about meeting people day-to-day, it's time to consult with Accent Your Dentists.
Accent Your Dentists specialises in cosmetic and general dentistry. This clinic has skilled dentists who have logged many years of experience and who are among the best dentists in Auckland.
Look for Dr. Matt Sumner, who is an NZDA member and has been working for over 20 years. Even if there's an irritating gap among your teeth, a chipped tooth or something else, consider it solved.
Hold on to your ACC discount cards when you visit your dentist and have them put everything in place and make your smile photogenic.
2)  Caring 4 Smiles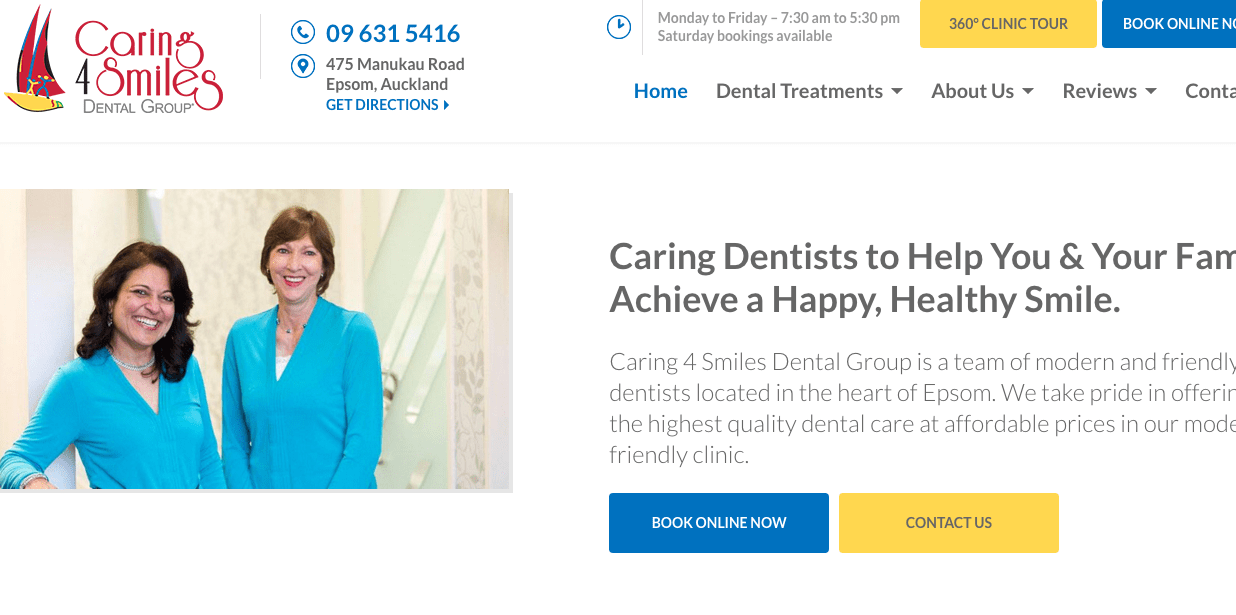 | | |
| --- | --- |
| Clinic address | 475 Manukau Road Epsom, Auckland |
| Services | Emergency Care, Family & Kids Dentistry, Cosmetic Dentistry |
| ACC | Not specified |
| Contact no. | 09 631 5416 |
| Website | https://www.caring4smiles.co.nz/ |
 Located in Epsom, Caring 4 Smiles helps you maintain and look after your teeth. Since it's a family business, it is very much like going to your family dentist as they have a friendly and caring attitude and a "living room feel" at the reception area.
They have a range of services from regular cleaning sessions and treating simple toothaches to tooth whitening and putting on braces and dentures through to repairing dental abscess and laser dentistry.
Among the dentists you might meet are Dr Loyola Correa, Dr Kelvin Tay, and Dr Sanika Rangnekar, all of whom specialise in different areas with years and years of training and experience.
Their Google Reviews rate a perfect 5 stars from 98 patients; a lot of them have been coming back to this caring clinic for a long time, a sure entry into the list of the best dentists in Auckland.
3)  Smile Dental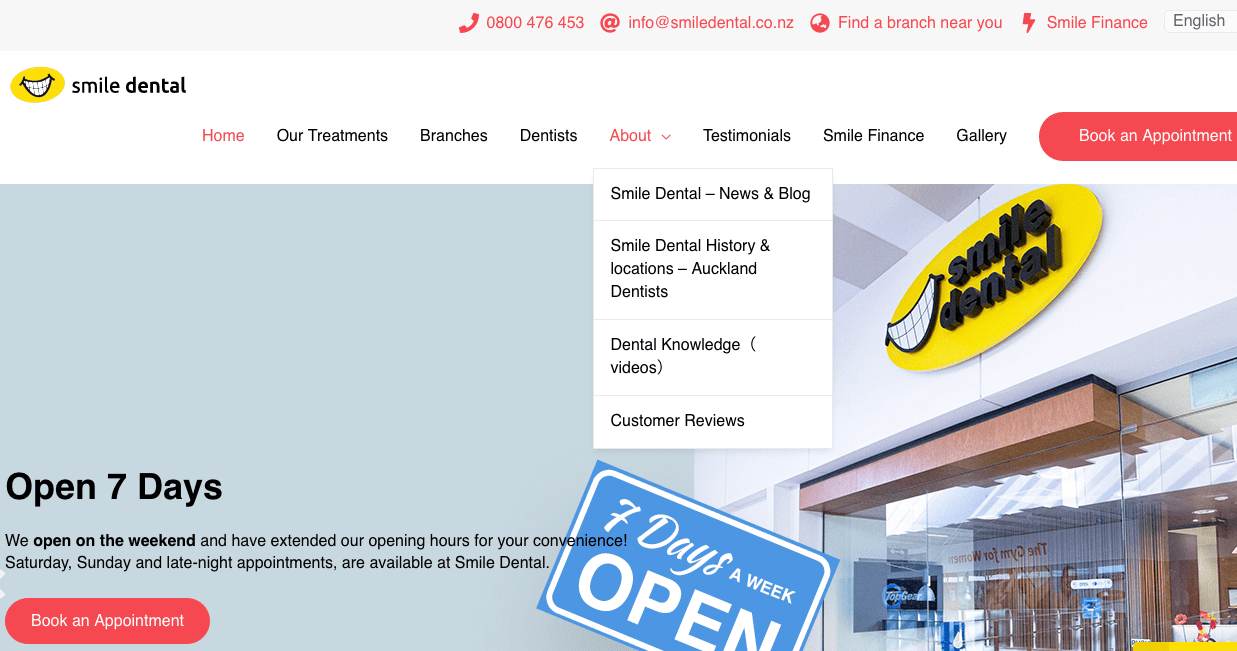 | | |
| --- | --- |
| Clinic address | 280 Queen St, CBD, Auckland 0101 (Auckland CBD branch) |
| Services | General and Cosmetic Dental Services that includes Teeth Whitening, Invisalign, Dental Implants, Bridges and Crowns, Minor Oral Surgery, Root Canal Treatment, Dentures, Extractions, Preventative, Restorative |
| ACC | Please check with your clinic if the dentist is ACC-registered or not |
| Contact no. | 0800 476 453 |
| Website | https://www.smiledental.co.nz/ |
Opening 7 days a week with emergency calls to check on if you still have that perfect smile, Smile Dental offers a comprehensive range of dentistry services and is located in 16 branches spanning across Auckland and one branch in Palmerston North.
Their doctors are highly proficient and capable, coming from different parts of the globe. This ensures you will be comfortable and will find the best dentist to guide you back to sound dental and oral well-being.
What made them successful is their dedication and expertise in helping customers. They do this through their knowledge as well as by using up-to-date equipment to find the ideal solution for you.
For those looking to get braces, they have a cutting-edge alternative for that, namely Invisalign, a transparent tray that you wear over your teeth. It is close to being invisible and aligns teeth crookedness and irregularities.
So if you need some general or cosmetic wizardry to remedy your teeth with good prices, you can count on Smile Dental.
4)  Symonds Street Dental Centre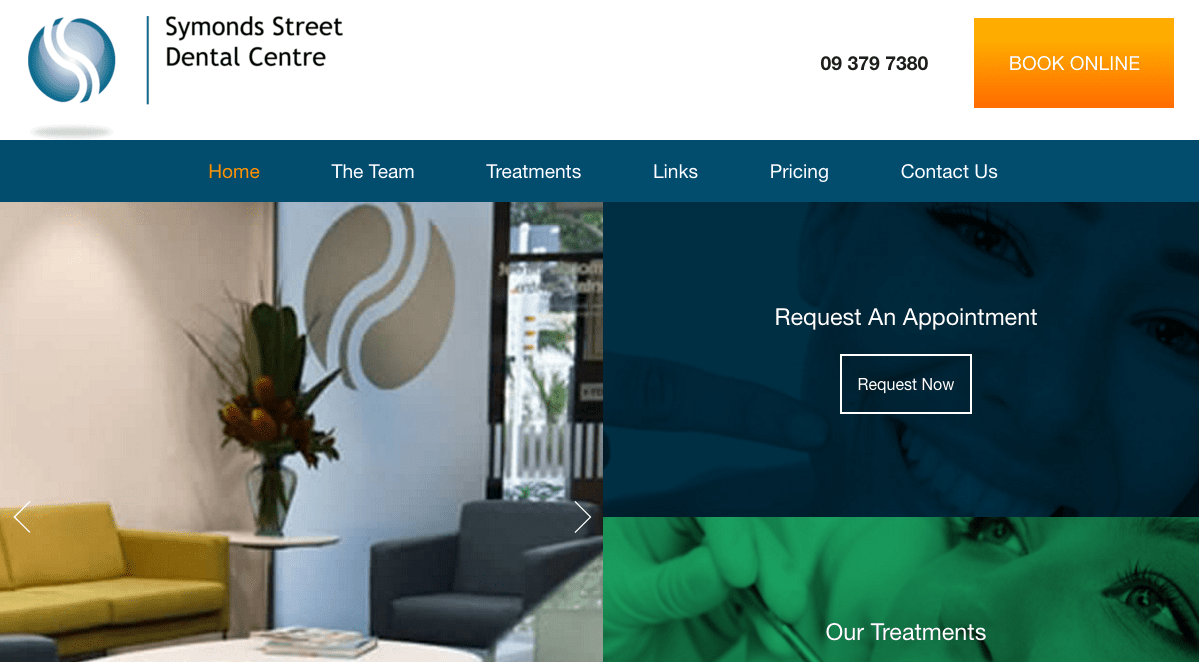 | | |
| --- | --- |
| Clinic address | 73 Symonds Street, Grafton, Auckland, New Zealand, 1010. |
| Services | Full Mouth Examination, Hygiene, Cosmetic Dentistry, Fillings, Crowns and Bridges, Veneers, Dental Implants, Root Canal Treatment, Invisalign, Tooth Whitening, Dentures, Sedation, Snoring |
| ACC | Emergency ACC |
| Contact no. | 09 379 7380 |
| Website | https://www.justsmile.co.nz/ |
 Experience-wise, Symonds Street Dental Centre has been making teeth healthier for 60 years and counting, the longest-running clinic in this list of the best dentists in Auckland.
They have dentists and hygienists who provide treatment for root canal, bad breath, stained teeth, and snoring… to other matters such as keeping your teeth in place and looking good through veneers, dental implants, fillings and others.
The dentists who will attend to you are Andrew Grayson and Karl Johnston.
They are here to help be it high tide or low tide. In case something dire has happened and damaged the teeth, simply call their hotline to have the treatment covered through ACC.
5) A1 Denture Clinic

Clinic address
 247 Dominion Road Mt Eden Auckland New Zealand 1024
Services
– Full dentures
– patial dentures
– immediate dentures
– precision bps dentures
– implant retained dentures
– relines, rebases & repairs
– mouthguards & night guards
ACC
WINZ Provider Free Quotations Available
Contact no.
email: [email protected]
Phone: +64 9 551 5871
NZ: 0800 636 800
Website
https://www.neoimplants.com/#!a1-dentures/c1ssf
A1 Denture Clinic is committed to providing patients with the highest quality care. Providing a friendly and professional environment and taking the time to understand each patient's individual needs, they offer a complimentary, no-obligation consultations to all of their patients, so book your free consultation today.
6)  Sunnynook Dentist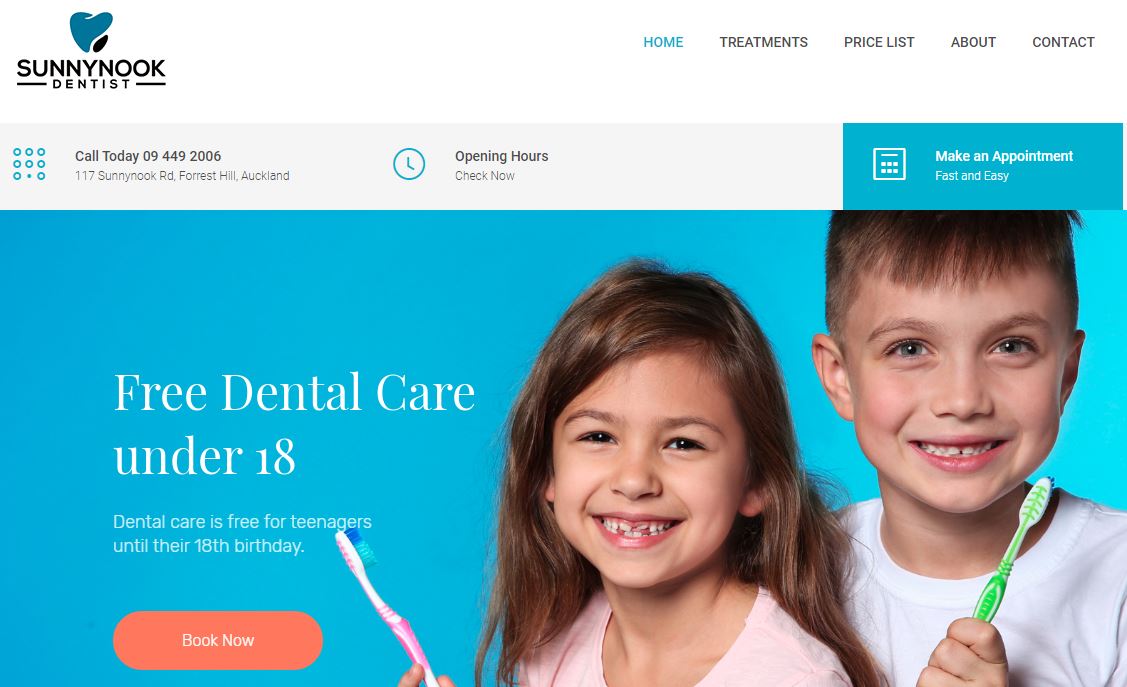 | | |
| --- | --- |
| Clinic address | 117 Sunnynook Rd, Forrest Hill, Auckland 0620 |
| Services | Dental cleaning, cosmetic dentistry, implant restorations, same-day crowns, teeth whitening and much more |
| ACC | Contact for details |
| Contact no. | 09 449 2006 | [email protected] |
| Website | https://sunnynookdentist.co.nz/ |
Sunnynook Dentist is a dental clinic that provides comprehensive and honest service to patients of all ages. They focus on educating their customers regarding a wide range of dental options and help you make decisions that will benefit your overall health.
Their downtown Sunnynook dental clinic prides itself on being the longest operating dental centre in Sunnynook, opened in the same location (117 Sunnynook Rd, Forrest Hill, North Shore) in 1990 and continued to practice the art of dentistry for over 15 years. With Dr. Kumar having taken over the clinic, the same quality is being offered to the Sunnynook community and beyond.
7)  Opal Dental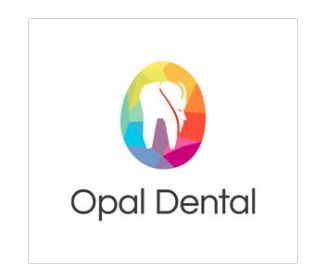 Clinic address
518 Te Atatu Road, Te Atatu Peninsula, Auckland
Services
General Check up, Professional Clean, Bonding, Bridges, Cosmetic Contouring and Reshaping,  Cosmetic Dentistry, Crowns, Crown Lengthening, Dental Caries (Dental Cavities, Tooth Decay), Dentures (False Teeth), Fillings, Fissure Sealants, Gingivitis, Impacted Tooth Extraction, Pain Relief and Anxiety, Preventative Orthodontics, Root Canal Fillings (Endodontic Treatment), Tooth Extraction, Tooth Whitening, Veneers, Wisdom Tooth Extraction, Botox, Dermal Fillers, Implants
ACC
ACC treatment, WINZ quotes
Contact no.
Phone: (09) 834 6359
Fax: (09) 834 6351
Email: [email protected]
Website
https://www.healthpoint.co.nz/dentistry/general-dentist/opal-dental/
Opal Dental provides a wide range of dental treatments including: tooth coloured fillings, crowns, bridges, implants, dentures, extractions, dental cleans and whitening. Botox, dermal filler and rejuvenation can also be availed. Meanwhile, children 13-18 years can avail their free dental treatment and children under 13 years treated for free with a referral.
8)  Total Health Dentistry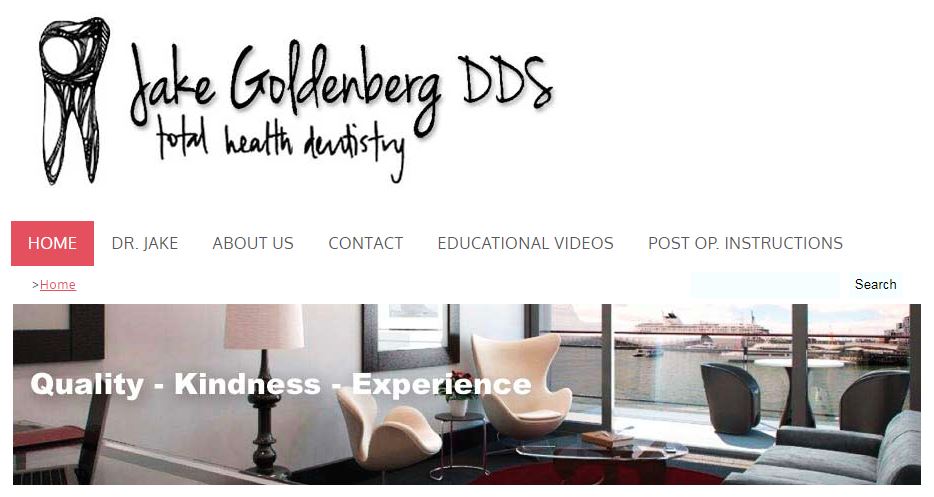 Clinic address
Suite 2a / 415 Remuera road – The Green Village, Remuera, Auckland
1050, New Zealand
Services
Periodontal disinfection
Dental Implants
Laser Dentistry
Cosmetics / Veneers
Total Whitening
Treatment of bad breath
Botox
Tooth Reshaping and bite adjustment
Pre Symptomatic Screenings For Osteoporosis
ACC
Contact for details
Contact no.
027 5986363
021 495550
Website
https://www.totalhealthdentistry.co.nz/
Dr. Jake's clinic is a unique dental facility. It is a practice of health care not a business plan to generate income. Their practice is based upon a calm and relaxed environment. They provide 'free screenings with a conscience mind set'.
Total Health Dentistry offers a complete spectrum of care: Periodontal disinfection, laser dentistry, dental implants (DR. has placed over 7,000 dental implants.. with a 98% success rate), bite adjustments, treatment of bad breath and even botox. They have the latest 'cutting edge technology' and with their high level of professional services, they accomplish the highest level of results. Autoclave technology ensures the highest standard of sterilization for all equipment, cutting edge oral optics enables each patient to view the procedure as the dentist does, and the patients well being and comfort is of the utmost importance.
9)  QualityCare Dental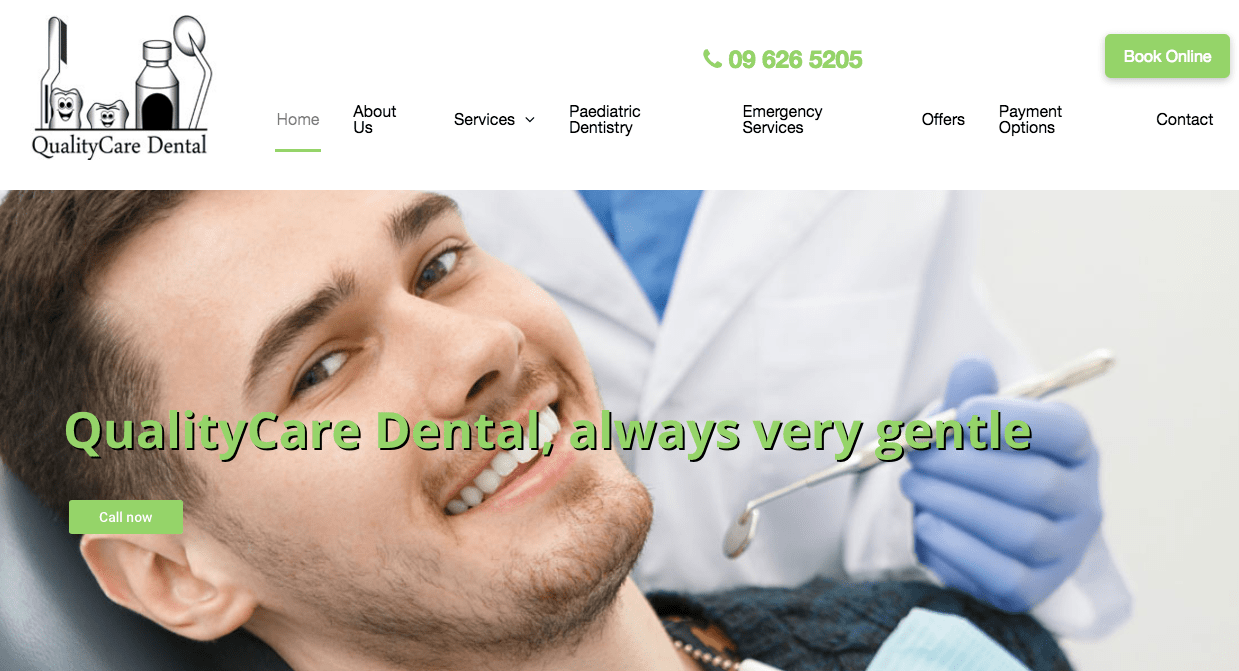 | | |
| --- | --- |
| Clinic address | 478 Richardson Road, Mount Roskill, Auckland |
| Services | General and Cosmetic Dental Treatments that includes Teeth Whitening, Tooth Filling, Root Canal Treatment, Crowns, Bridges, and Veneers, Wisdom Tooth Extraction, Dentures, Implants, Scaling and Polishing, IV Sedation |
| ACC | Free WINZ and ACC emergency treatment for under 18s |
| Contact no. | 09 626 5205 |
| Website | https://qualitycaredental.co.nz/ |
Each dentist has his/her own forte or specialty. In QualityCare Dental, Dr. Sangeeta Mankal's specialty is paediatric dentistry, as he aims to foster healthy oral or dental care for children.
A lot of kids still shake and cringe at the thought of visiting a dentist. But Dr Mankal says that with frequent visits, a child will learn to have a positive regard for dentists and learn to take care of their teeth to avoid tooth decay or gum disease as they grow up.
Aside from that, QualityCare Dental also works on dentures, implants, wisdom tooth, crowns, bridges, and veneers, scaling and polishing, and sedation.
Their priority is that you feel safe, comfortable and pain-free — and that's what you are going to get with one of the best dentists in Auckland.
---
And that's a wrap for the best dentists in Auckland. Nothing should keep you from smiling and looking your best — so, whether you only need to checkup or have some cosmetic work done, these dentists will take it from there.
Have you had your teeth checked by the dentists we listed? Let us know how it was by commenting below.
And if you're combating stains on your teeth but can't wait for a dentist to fix those, read up on our best teeth whitening products in New Zealand. With those, you'll enjoy a whiter and more enviable smile in just two weeks' time!