A dermatologist helps you get that beautiful glowing skin and a positive feeling about yourself. If you need one, you're in luck, as we're giving you the best dermatologists in Auckland!
Before booking an appointment, it's always good to make sure the doctor is knowledgeable, competent, and reputable. And also, if they have the latest equipment to take care of your skin.
The list you'll see here comprises good clinics with doctors that have solid experience in this field. But why take our word for it when you can visit them yourself?
So, here are Auckland's finest dermatologists!
1. Auckland Dermatology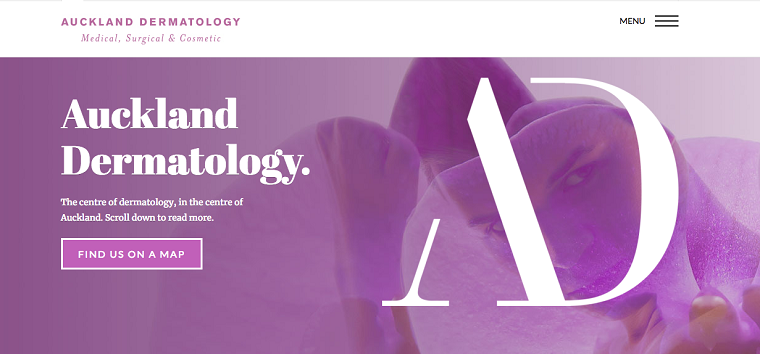 Services: Laser, Acne, Cosmetic, Skin Cancer Treatment, Tattoo Removal
Auckland Dermatology provides surgical, cosmetic, and dermatological services by having qualified doctors with the expert knowledge as well as the newest technology to treat their patients.
It is affiliated with Southern Cross Health Society for insurance discounts. And they constantly stay updated in the latest dermatological trends and interact with other dermatologists to form the best care possible for you.
2. Skin Centre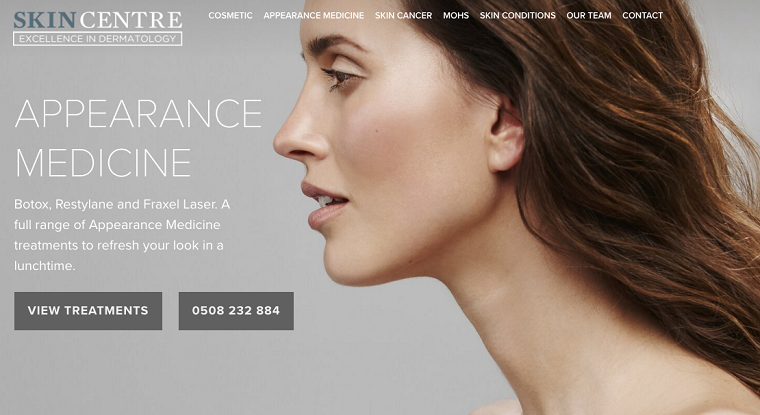 Services: Botox, Fraxel, Hair Loss, Dermal Fillers, Sclerotherapy, Skin Cancer Treatment, and others
Skin Centre Day Ltd. is a skin clinic in Auckland that works closely with the team of Auckland Dermatology.
That means it gets the most trusted and reputed specialists to treat cosmetics, skin issues, and skin cancer.
One of New Zealand's finest dermatologists even works here — Dr Paul Salmon. He works at the Skin Centre on a part-time basis and has a reputation for successfully treating facial skin cancer using Mohs.
There are two clinics in Auckland: one is in Albany and the other at Remuera. And other clinics are located at Tauranga, Taranaki, Matamata, and Nelson.
3. Auckland Skin & Cancer Foundation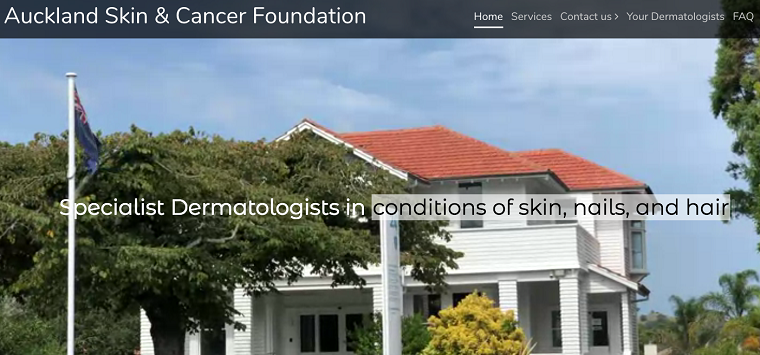 Services: Cosmetic Treatments, General Dermatology, Skin Cancer Prevention
Another clinic located in Remuera, the Auckland Skin & Cancer Foundation has highly competent and skilled doctors, nurses, and specialists.
They treat everything, from the most minor skin irritation to acne going up to conditions demanding laser and surgical procedures. You can go as a walk-in or contact them to reserve a time slot.
4. Fiona Larsen Dermatology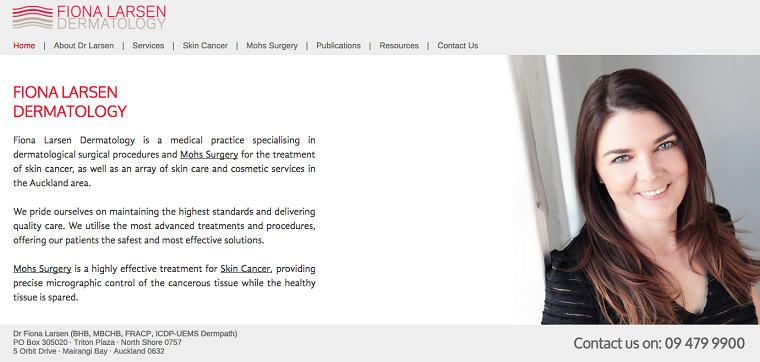 Services: Skin Cancer Surgery, Mohs Surgery, Mole Removal, Acne, Dermatopathology, Botox
Safe and effective means are the middle name of Fiona Larsen Dermatology. Dr Fiona Larsen is a specialist in New Zealand in treating skin cancer and providing cosmetic treatments.
She has undergone fellowship in the US for Mohs Micrographic Surgical Treatment, a very effective procedure to cure skin cancer by removing the tumour via micrograph that leaves the healthy tissue unscathed.
Hence, we added her clinic to our list of the best dermatologists in Auckland!
 5.  Skin Institute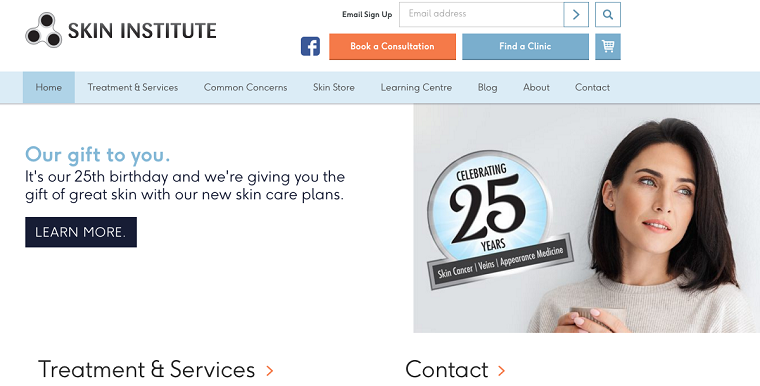 Services: Skin Cancer Treatment, Appearance Methods, Dermatology, Plastic Surgery
No matter if it's a simple checkup or cosmetic services, you can depend on the Skin Institute. They've been keeping Kiwis' skin beautiful for 25 years and counting.
You won't be at a loss when you come here as they have great doctors with a lot of expertise. They also have clinics all over the country, with 8 in Auckland.
And, as you might expect from one of the best dermatologists in Auckland, they also have plastic surgery, such as arm lifts and even nose jobs.
Their multidisciplinary approach (as they term it) focuses not only on treating the problem but also advising the patient about its cause, the best way to deal with it now and afterwards. That sort of attention to detail is why they're among the best dermatologists in Auckland.
6.  Skin Specialist Centre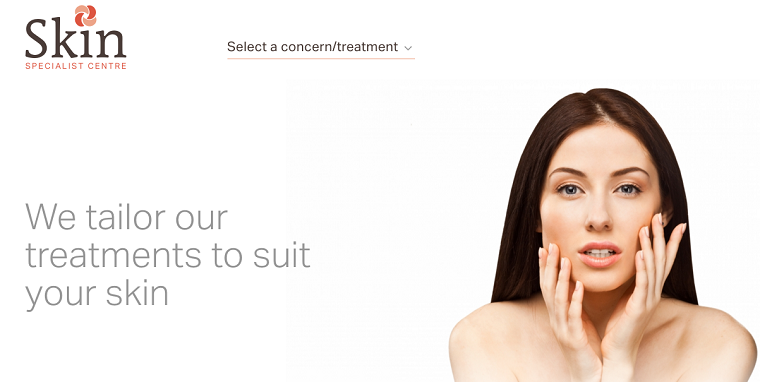 Services:  Acne, Skin Cancer, Dermatopathology, Cosmetic Treatments
This is led by Dr Kevin McKerrow, one of the best dermatologists in the country. He was a pioneer when Mohs Surgical Treatment was introduced.
That's why it's no surprise that Skin Specialist Centre ensures that they have the most up-to-date equipment, qualified specialists, and nurses who completed post-graduate training. For sure, you'll come out of this clinic satisfied and feeling confident.