24 Best Design Agencies in Auckland
Usually, the first thing that customers notice is your brand or design. It's important to get it right because it's a big part of how you establish yourself on the market. If you need a professional designer to help you with that, you're on the right page — we've listed the best design agencies in Auckland here.
Designing involves a keen eye to detail, boldness, and creative flair. You would want your brand or logo to stand out more than blend in, and to break the rules more than follow it.
We selected design companies who have worked with top companies both in Auckland and abroad. They create almost all designs such as brand logos, packaging, illustration, and digital assets!
1) Zyber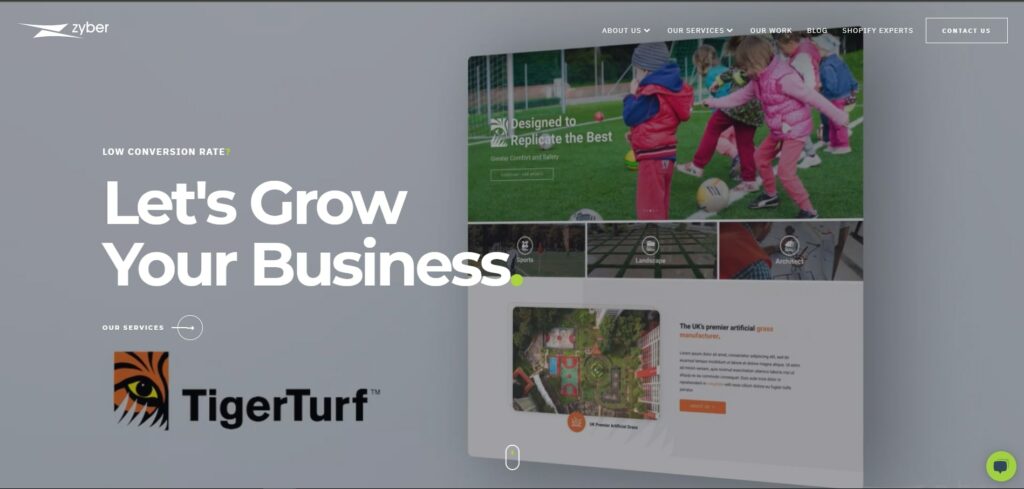 Zyber is passionate about pursuing their clients' success through design, development, and strategy. They create websites designed to give its users an incredible experience.
As experts in their field, they never stop pursuing growth and improvement. With Zyber, any company is sure to flourish in their respective businesses.
Highlights
Experienced in eCommerce and Business industries
Data-oriented approach
2) Marque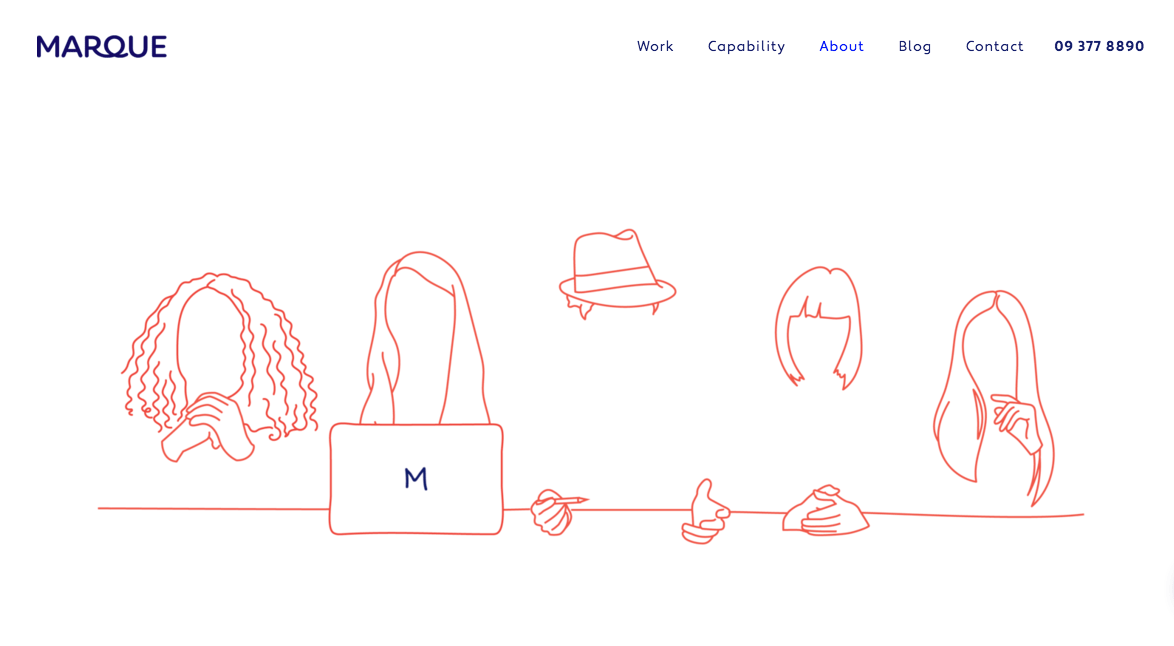 Marque is a print and digital design agency based in Auckland. It was established 20 years ago to help companies express themselves through branding to help them thrive in the industry.
They are a passionate, adept team that can re-marque-ably make designs for you. They can also devise a campaign for your website to showcase your products or generate awareness.
No work is too small or large for them to undertake. They have worked with entrepreneurs, SMEs, multinational companies, and even public sectors.
Highlights
Creates all kinds of designs
Passionate team
20 years of experience
Customer Reviews
Marque is one of the best design agencies in Auckland, and Charlotte Worrall explained why in her 5-star Google review:
"The team at Marque are incredibly professional, talented, experienced and easy to work with. They have worked with us over the past year on a complete customer experience transformation, re-brand, company values and more. I would highly recommend Lezlie and the team to looking for an excellent branding agency!"
3) Bold Creative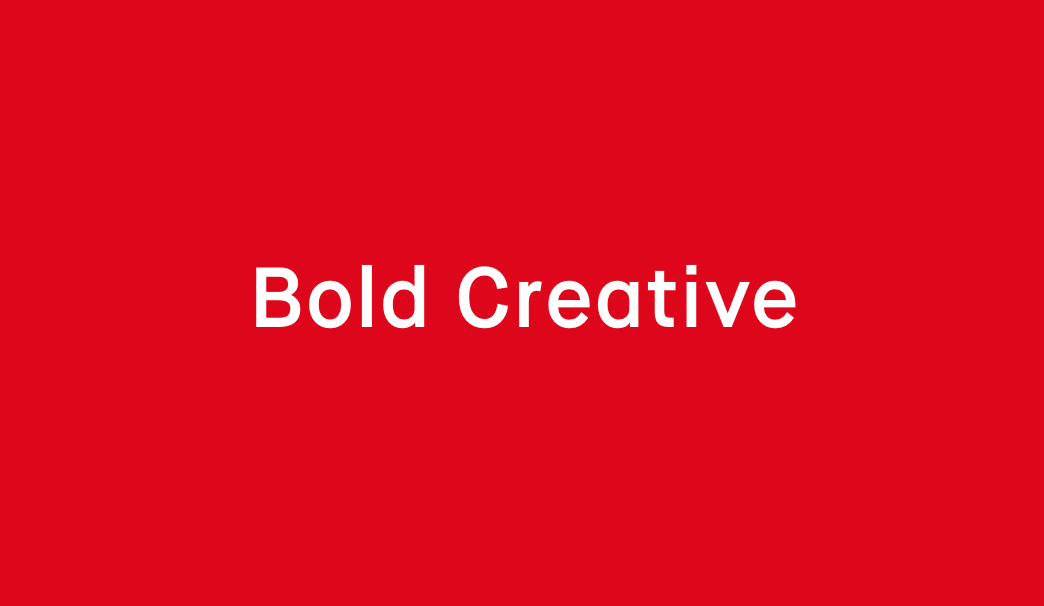 If you are looking for a graphic designer where you won't have to break the bank, then Bold Creative is the one you need. Their designs don't come blank, but have the aesthetic and silver bullet to get you ahead in your business.
Their method is to work in an open and artistic way to get at the best design for you. This could come in the form of digital and print media packed with art and colours that appeal to your clients.
Based in Point Chevalier suburb in Auckland, they serve all of New Zealand and as far as Canada and the United Kingdom. We think, with Bold Creative, you have found one of the best design agencies in Auckland.
Highlights
Offers digital and print designs
Creative designers
Affordable price
Customer Reviews
From Google Reviews, Bastian Groiss said:
"Another great experience working with Bold Creative! We were in need for a comprehensive rebrand as our position and standing in the market changed. Sadra was instrumental in helping us identify and define our core qualities and brand identity. From there he went on to design a stunning website, elegant sign writing & much more. A+++"
4) Husk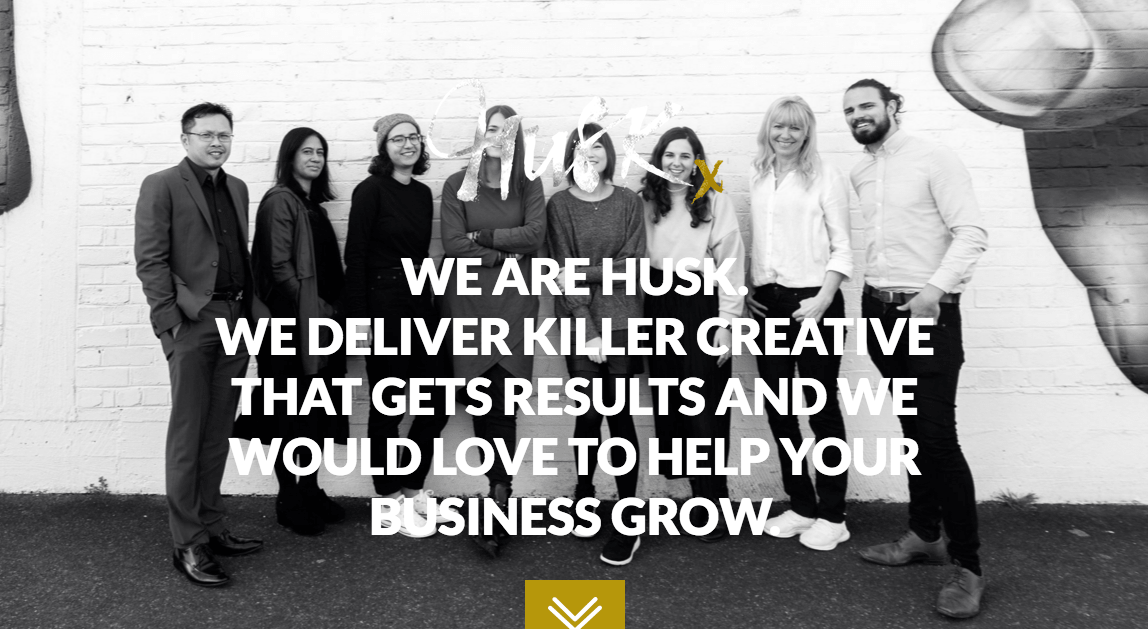 Impress your clients with your brand the first time with the design prowess of Husk. The huskies are fun-loving, cool, and creative experts that will make your website or logo stand out because it tells a story in and of itself.
They will take out all the overcomplication and shortcomings of your own design. And they will make it into something better that's beautiful, friendly, and powerful for your audience.
Design is not only what they offer, however, as they have the marketing down to a science too. They can also write useful and engaging content to keep your clients interested in your products and services.
Highlights
Cost-effective designs
Small and friendly team
Designs beautiful logos
Customer Reviews
Blair and Jules MacKinnon were totally impressed with the Husk's service. They wrote:
"We love working the Husk team on the website for our new sustainable apartment development. Super creative, easy to deal with, and backed up with good delivery process. They have really embraced what we're about, and we know it is the start of a long and fruitful relationship. Thanks guys!!"
5) White Rabbit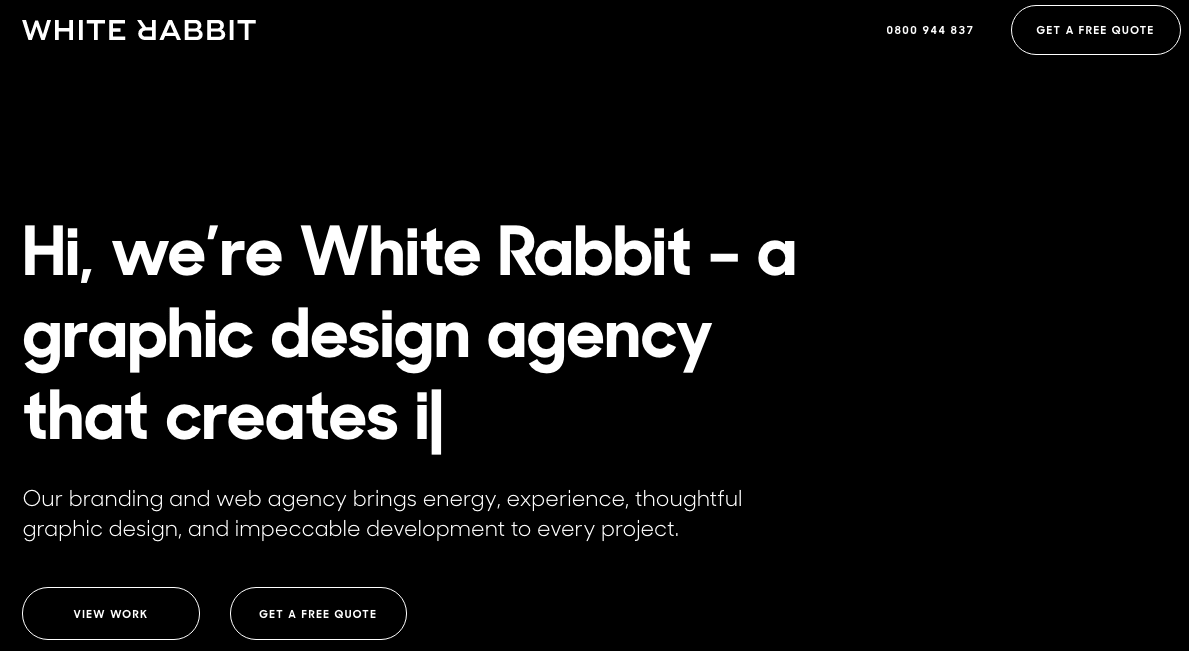 This is really fantastic for entrepreneurs or start-ups since you get the complete design package. And White Rabbit offers exciting designs at an affordable price too!
They offer website and logo design, illustrations to help convey information, menus, posters, packaging, and business cards. Depending on the package chosen, you can get a set of digital and/or print designs and collaterals.
Their approach is to try to know everything about the client like their background, aspirations, and purpose. This enables them to create a logo that has emotion and appeal for your clients.
Having a design you will love, affordable price, and friendly and efficient people makes this one of the best design agencies in Auckland.
Highlights
Attractive and personalised design
Offers a range of designs
Value for your money
Customer Reviews
Abigail McEwan said from Google Reviews:
"White Rabbit were amazing to work with; efficient, friendly and professional from the get go. They understood what I wanted and executed it beautifully with a modern and fresh design.
I highly recommend to anyone looking for design work and I will most definitely use them again."
6) RedSpark Creative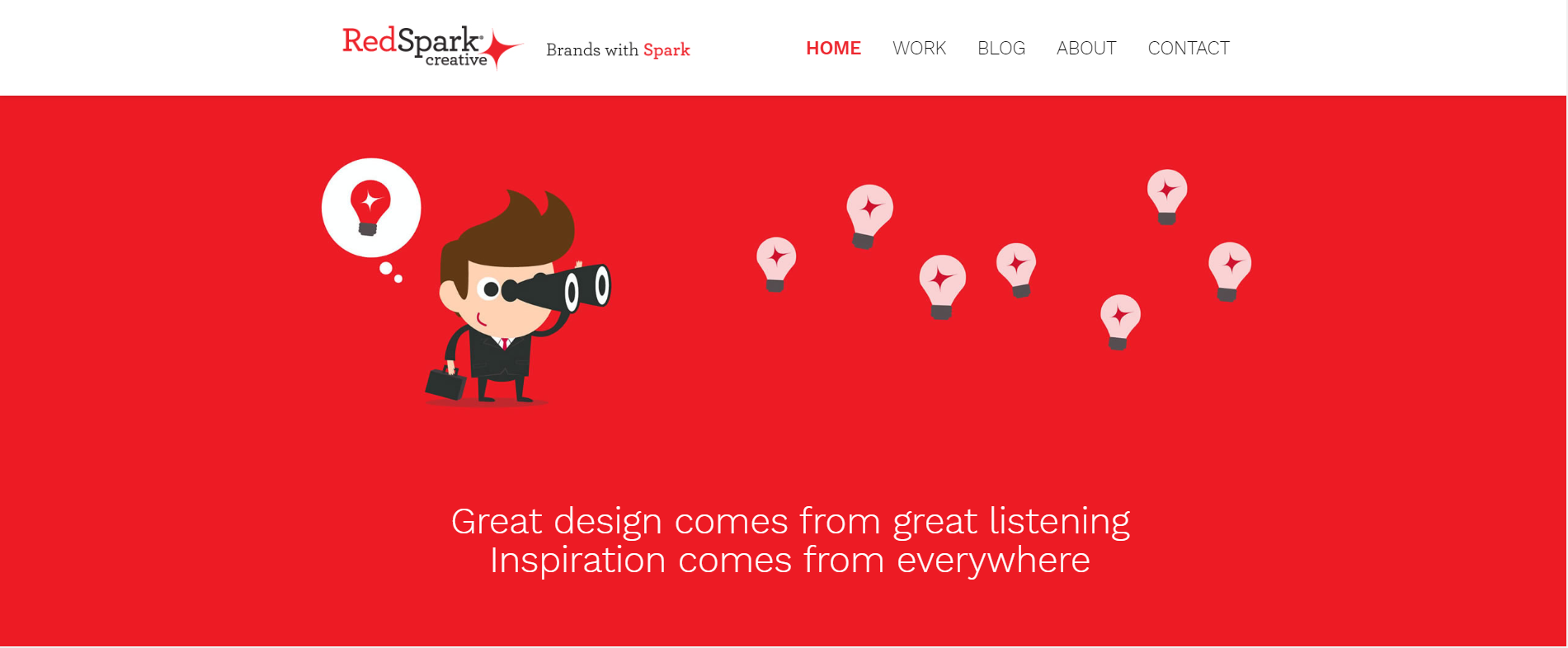 RedSpark Creative is an agency that is small but powerful. They have over 25 years of experience building unforgettable brands and boosting sales.
They understand that branding is more than just creating striking visuals. If you decide to work with them, you'll gain a business partner you can rely on.
Highlights
Over 25 years of international experience
Long term partnerships with clients
7) Lime Virtual Studio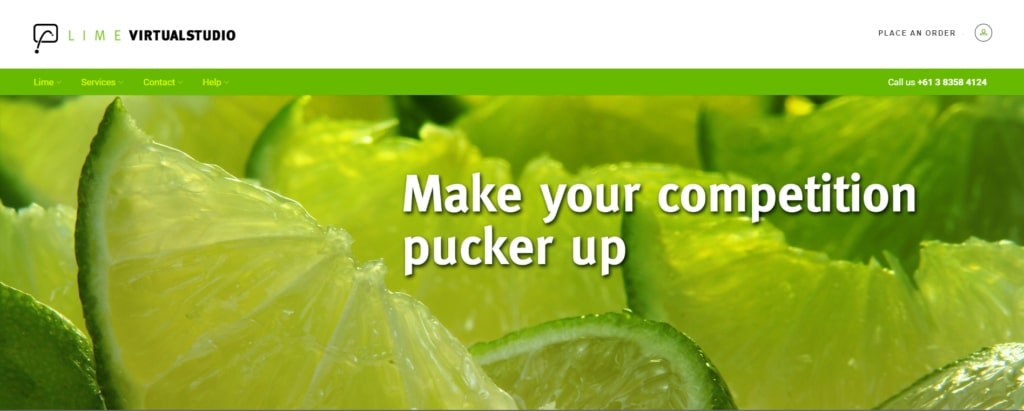 Lime Virtual Studio is an online marketing communications studio that offers various digital marketing services. They're known to provide cost-effective solutions to many businesses, big and small, around the world.
From graphic design to advertising campaigns to website design, they think holistically about how best a business could reach out to its customers. With Lime Virtual Studio, your business can ascend to new heights.
Highlights
Complete range of design services
Comprehensive and cost-effective solutions
Customer Reviews
"How can I compliment the work of Lime Virtual Studio enough? For over two years Lime has been my first phone call on any print or web design, creative or important artwork that I have needed, and on each call, they have exceeded my work expectations, presenting me with terrific creative, highly precise work, and amazing value in terms of cost and quality." -Matthew Underwood, Director, TQPR Vietnam
"The Christchurch Map is a tourist guide to our city, Christchurch, New Zealand. From the inception of the first issue 16 years ago to our 32nd issue today, Lime has provided us with a steady flow of prompt reliable service, taking care of all the production issues, in liaison with advertisers and printers. The illustrated maps are easy to follow, while the map guide is extremely well designed, attractive and appealing to tourists who are always picking it up. We are pleased to recommend Lime for its professionalism without the high price tag." -Peter Lowe, The Christchurch Map, Christchurch New Zealand
8) Krisp

Despite being a small agency, Krisp is considered by many as one of the best digital solutions providers in the area. Their specialisation lies in Branding, Graphic Design, Website Design, Website Development, and Digital Marketing.
To get the best results, they make sure to work using the latest and most effective marketing strategies. With Krisp as your design agency, you can rest assured that you will get design services that are well worth their price.
Highlights
Various design services available
Has experience working in the entertainment industry
9) Curious Design NZ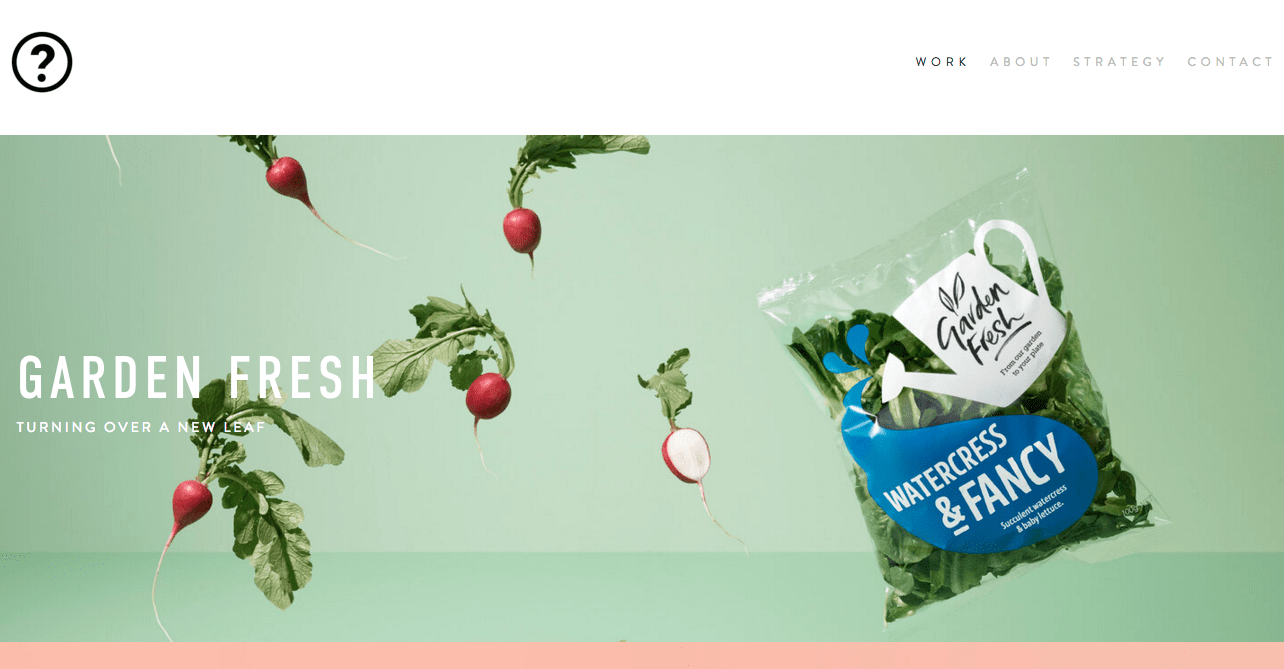 Going for that creative design that's unique to your brand? Curious Design NZ has the solution for you! Anything from a friendly drawing to vibrant creatives, they can do for you — with passion and energy in the mix!
They are composed of a small team of designers whom you coordinate directly with. There is definitely no red tape here and nothing that gets between the design and your concept in mind.
Their clients come from different areas of work such as food, wine, barbershops, smoothies, and vitamins. Their experience goes back to 1998 too — just before the start of the millenium.
Highlights
Unique, creative designs
2 decades of experience
Seamless communication
Customer Reviews
Pritesh Duong-Kajaria, the owner of a client company, wrote:
"Curious team – Nigel, Monique & Curtis have created an amazing identity for our products. They have brought our philosophy & values to life using hand drawn illustrations and bold colours. I cannot recommend Curious team enough. As a start-up, Curious design has helped to put our brand firmly amongst our well-entrenched competitors."
10) Creative Refinery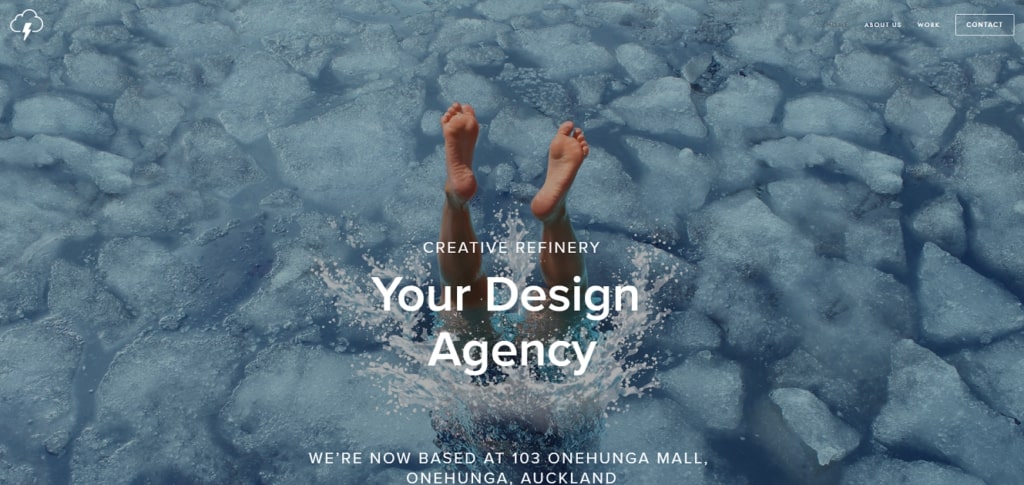 Creative Refinery is a design agency that prioritises getting to know its clients and what they need. Using expert strategies and techniques, they are able to fulfil those creative design needs.
They emphasize their client's strengths to allow their client to stand out against other competitors. With Creative Refinery, any business is sure to grow and better define its brand.
Highlights
Utilises strategic marketing
Professional team
11) Streamline Creative

Streamline Creative is an excellent design agency for startups. They offer the full suite of services needed for maximising one's brand presence– from conception to marketing.
More importantly, they make sure to be as transparent as possible with their clients. Streamline Creative will guide you into realising your brand's potential.
Highlights
Comprehensive work outline
Transparent work process
12) re:brand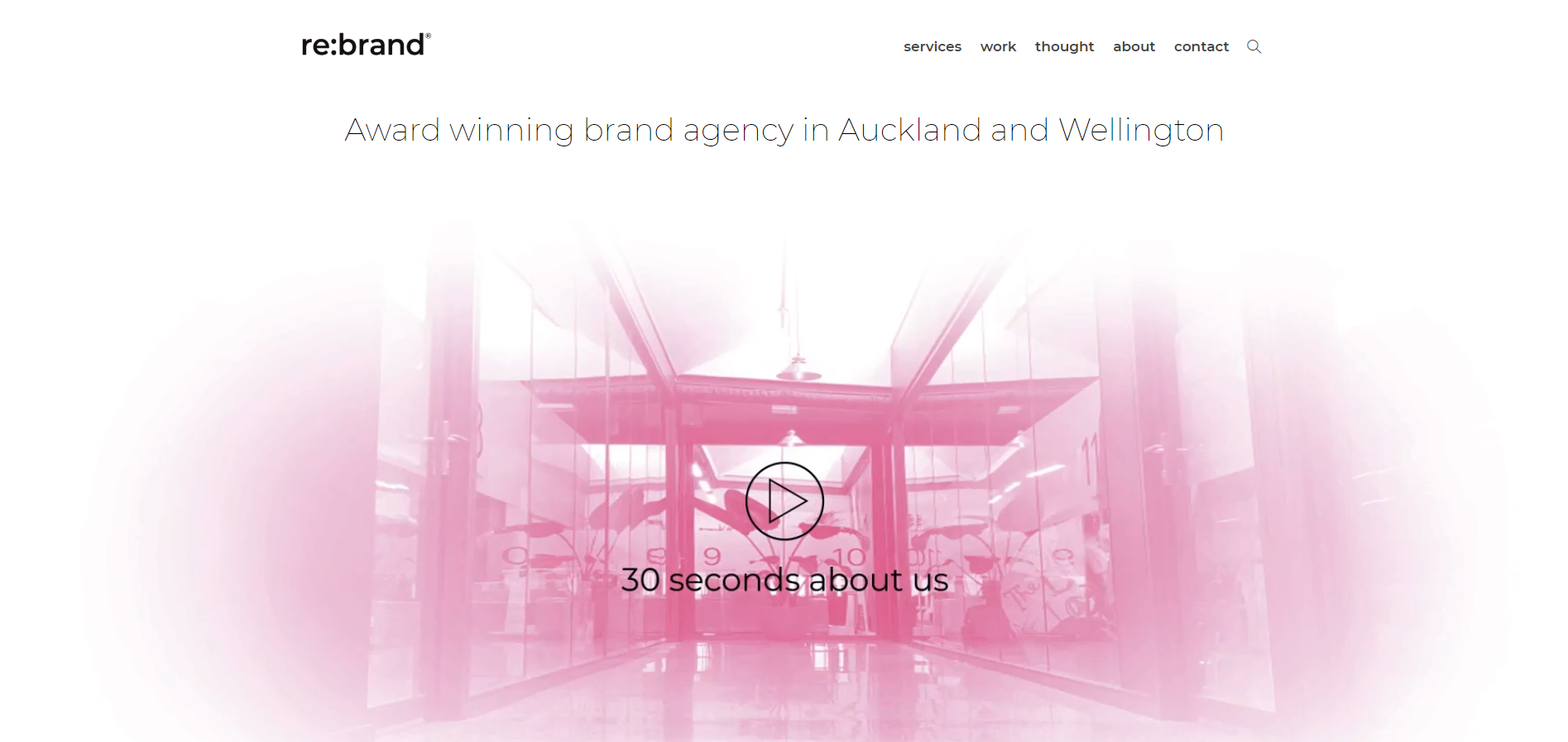 re:brand is an expert when it comes to brand improvement. They use brand analysis and competitor research in identifying the strategies their client needs to elevate their brand.
Their team of brand specialists works tirelessly to serve their clients. As a multi-award winning agency, you can rest assured that re:brand will help your company rise above its competitors.
Highlights
Multi-award winning agency
Free brand health check
13) Online Presence Design and Marketing

True to their name, Online Presence Design and Marketing is an agency that's an expert on expanding your business' online presence. They utilise methods that are reliable and backed by data.
Their team is composed of individuals who are both creative and logical. With their help, your business is sure to thrive online.
Highlights
Google Partner agency
Specialises in growing businesses online
Free audit
14) Satsumo Limited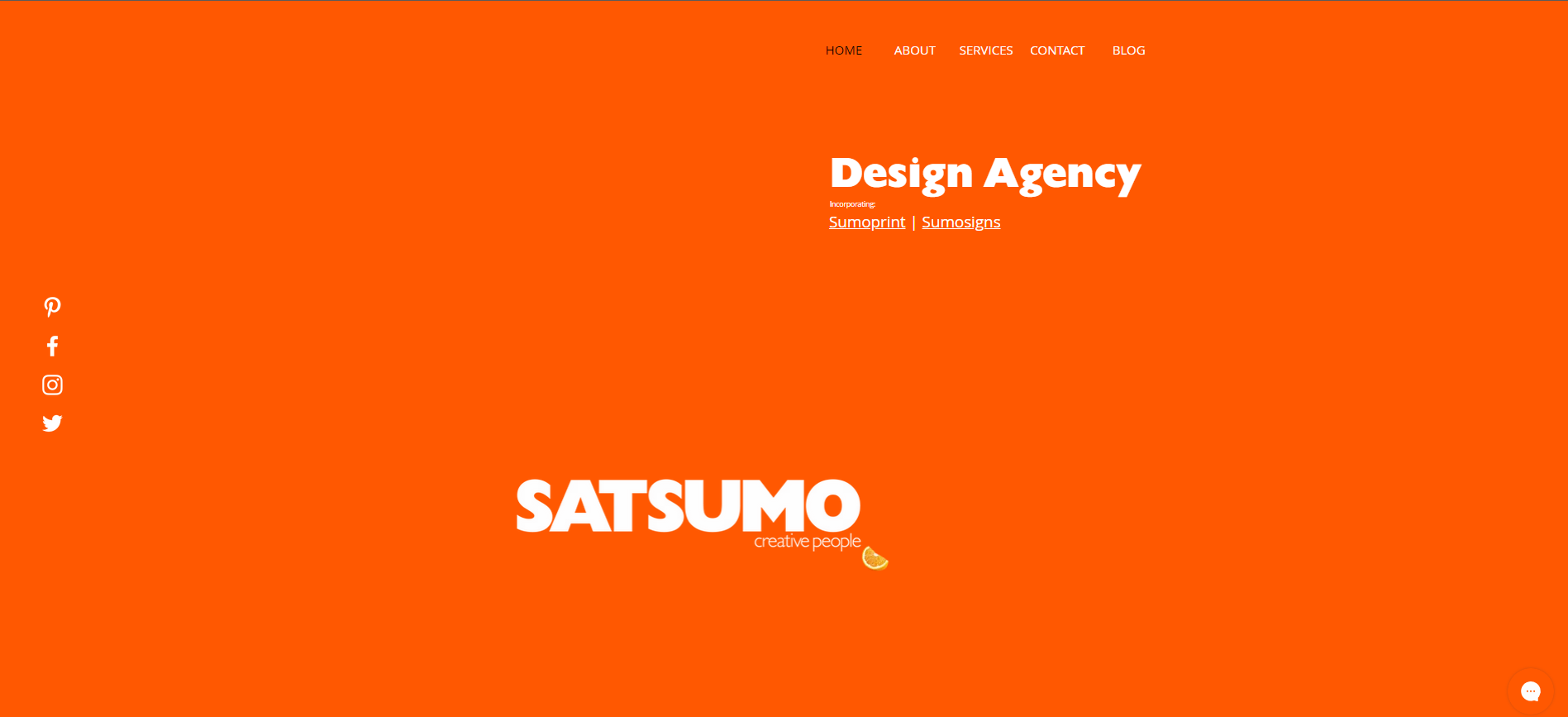 Satsumo is a design agency that offers a variety of digital marketing services. From brand conceptualisation to printing, they've got it all.
They also offer workshops for mentoring, facilitating, training, and more. Contact them now to find out more.
Highlights
Innovative approach
Wide variety of digital marketing services
15) Ellen and Company
Ellen and Company is a boutique agency that offers a wide variety of design services. At the heart of their excellent work lies the motivation to bolster their client's brand to the fullest.
They are your results-driven design partner developing close relationships with their clients working tirelessly to ensure your brand wins the hearts and minds of your customers.
Highlights
Award-winning company
Wide variety of services
Customer Reviews
In the words of Sir John Kirwan:
"Mary and her team embraced the 'Sir John Kirwan Foundation' from the moment we met with them. They took the time to take on board and to understand, at a meaningful level, who we are and what we wanted to achieve.
In the most impressive and creative way they translated that knowledge into a brand that every day I am proud of. To say I am grateful of their work and input into the Foundation is an understatement."
16) Tried & True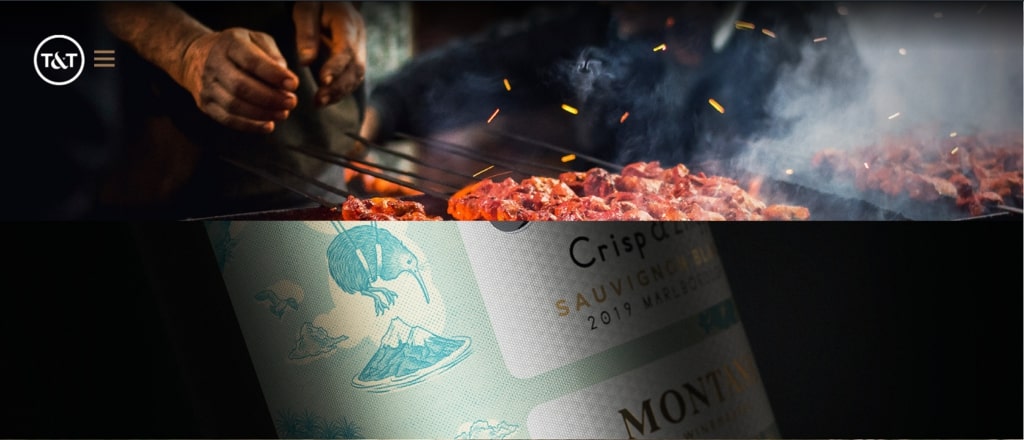 Design is important in selling a company's products and services. Fortunately, Tried & True will be able to help you with just that.
Their staff of expert designers use a strategic approach when it comes to their work. If you hire them, you can rest assured that they will be able to bring you the results you want.
Highlights
Wide variety of branding services
Employs a strategic branding approach
17) Edifian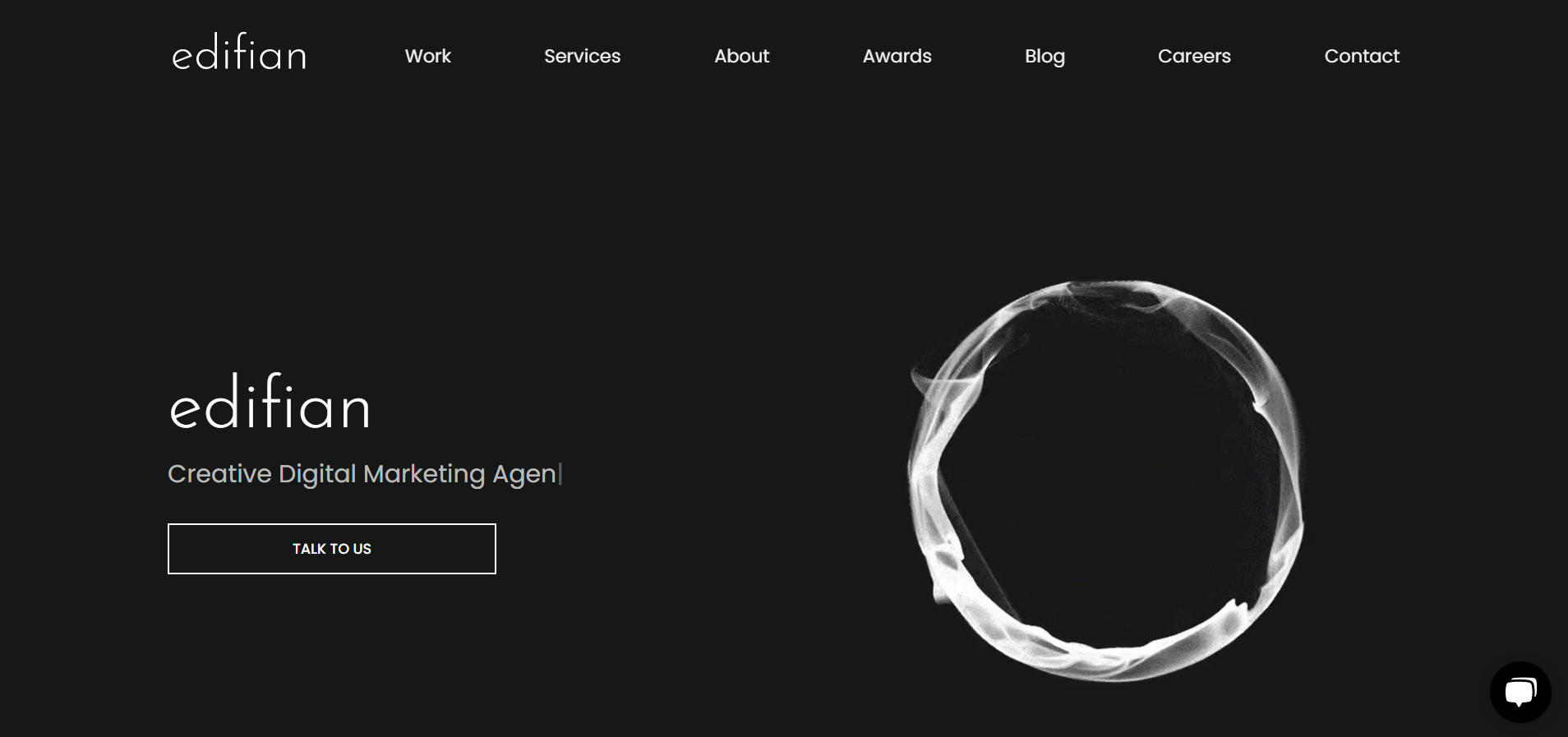 Edifian is a creative digital agency partnered with many businesses in New Zealand. With their wide variety of services, they help companies navigate the digital landscape.
They are well-versed in web development, digital transformation, marketing, and user experience. Contact them now to grow your business digitally!
Highlights
Full service agency
Team of various industry specialists
18) Lemonade Design
Lemonade Design believes that strong brands are created not only with creativity, but with strategy. The right approach will ensure that any brand is able to connect with its intended audience.
Their small team of designers is skilled in various aspects of creative design. From brand creation to redesign, you can rest assured that Lemonade Design will be able to assist you well.
Highlights
Strategic and creative approach
Wide variety of services
High standard of work
Prompt with deadlines
19) Engage Digital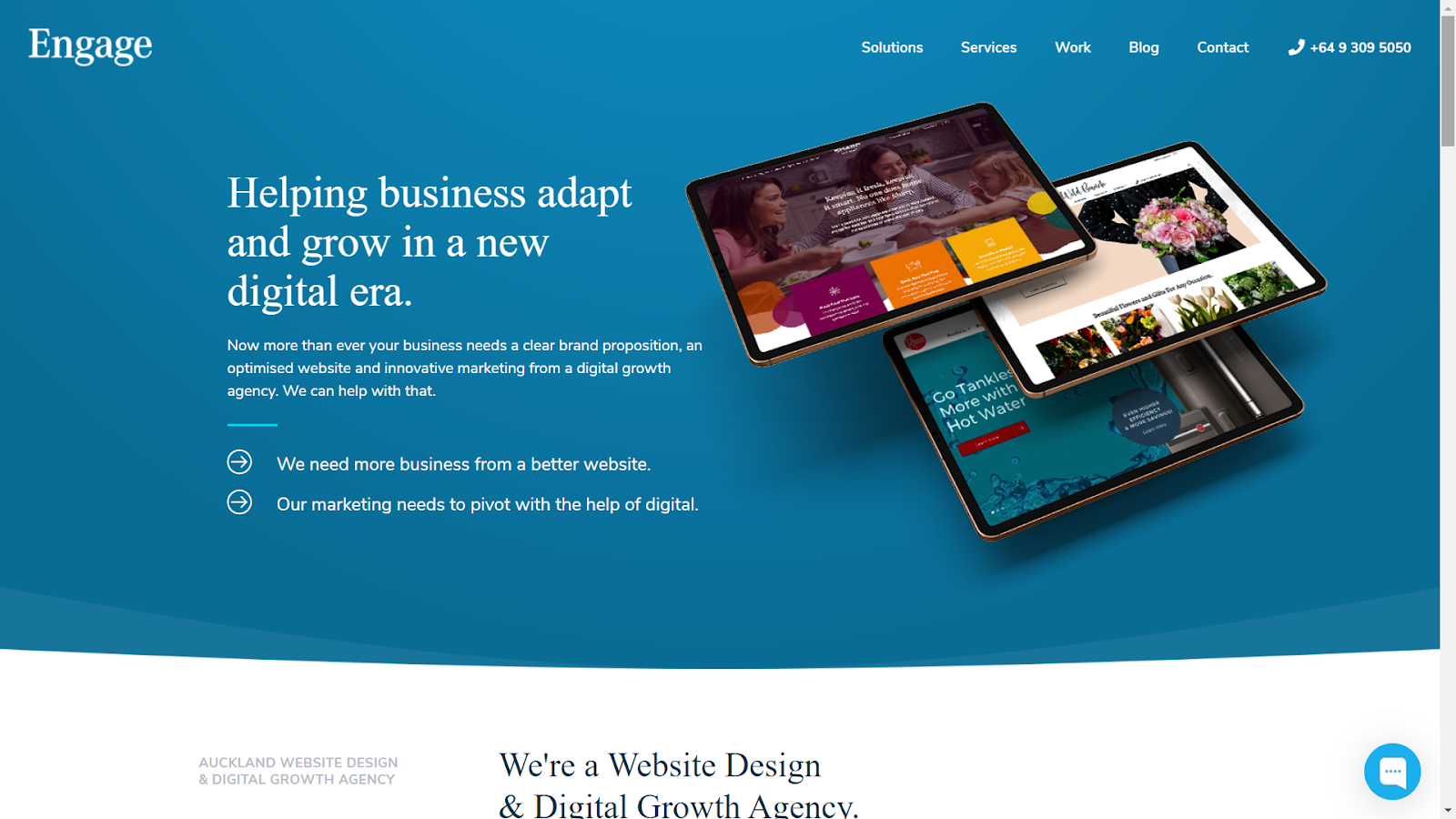 Engage helps their clients grow their businesses by adapting to the digital era. They understand that nowadays, we need to expand our market online to achieve our business goals.
Not only that they focus on design and development but they will also help you attract, engage, and convert more customers. With their proven procedures and ideas, they will not let you and your business down.
Highlights
Looks at the bigger picture
Armed with a strong base
Efficient
Customer Reviews
Here's a review from one of Engage's clients:
"Very professional marketing agency and great to deal with. Highly recommended." – Madalina NITA
20) Fuman Design
Jon Chapman-Smith, the founder and creative director of Fuman, established the firm with one simple goal in mind: To bring together a team of creative thinkers, problem solvers, and organisers who create design solutions that get attention and start conversations.
Between the time of its inception and now, Fuman has successfully done so, all the while winning awards for delivering exemplary branding and digital solutions to their clients.
It's worth noting, however, that the awards aren't the only reasons why we strongly recommend Fuman.We also find it noteworthy how thorough the firm is in every job they take on.
See, Fuman's approach begins with thorough consultations with each client, which allow Fuman to learn more about the brand that they're working with. After that, curates a brand strategy carefully tailored to fit the clients' needs.
All throughout the process, Fuman works closely beside their clients, ensuring that everything is working properly and the vision they have thought of is implemented at the end.
So, if you're looking to stand out in your chosen field, be it through marketing, branding, or product marketing, then Fuman may be the firm for you.
Highlights
Multi-award firm
Extensive range of digital solutions offered
Offers experiential marketing
21) Fabric Digital
Fabric Digital is a digital marketing agency that helps businesses increase their revenue using digital marketing tools.
Aside from web design and development, they offer other services such as pay per click ads, SEO, and data & analytics. This makes them great for an all-in website solution package.
Fabric Digital's team also consists of a web designer, a web developer, directors, and other specialists that cater to their clients' needs. Each member has an area of expertise.
So far, they have developed quite a number of websites for clients such as Slatecrete Paving, Instrumatics, and RedBull. Their projects have unique layouts with features that are easily accessible.
Pricing is not available for viewing on their website, however they offer a free 30-minute consultation for interested clients.
Highlights
Offers a wide array of services

Features of developed websites are easily accessible

Team consists of specialists

Free 30-minute consultation
Customer Reviews
Fabric Digital has an all-5-star rating from its clients. Here are some of their reviews in Facebook:
"Awesome team that deliver great results – Would 100% recommend for any business looking to improve their marketing campaigns. Thank you Fabric Digital!" – Michael Olsen
"Very professional outfit, efficient, brilliant knowledge base and superb customer service. We will be shifting all our business to Fabric from our current provider as a result of their service" – John Boyce
22) Logo Design NZ
Logo Design NZ is a creative website design company that is able to take a client's ideas and spin it into concrete products such as logos and websites among others. Based in Auckland, they accommodate both print and digital support in order to advertise the client's brand and company at all platforms possible.
With over 10 years in the industry and over 7000 satisfied clients, they put the specific needs of the client's company as the foundation of all their actions.
We recommend this for local companies who have yet to embark on their commercial journey as all of their branding strategies are inspired and given a New Zealand feel to it.
To complement with their approaches, the branding that they do is concretely reflected on their portfolio which is features innovative and custom-made designs especially crafter for an industry.
Overall, with a proactive design team at the helm who are all equipped with the latest strategies and technologies, this company is highly ideal for local enterprises to look onto for establishing a brand of their own.
Highlights
24/7 customer service
Custom-made designs
Proactive design team
Customer Reviews
Here are some reviews from their clients:
"Good communication and a relatively quick, easy process. Thanks very much for the help." – Sean McKeever
"I can't thank Linda enough for the wonderful Book Cover Design she did for my Book, she brought it to life. Linda knew what I wanted from the first contact and it was never any problem when changes needed to be done. I look forward to working with Linda again soon as I am in the process of writing my second book. I can highly recommend Linda of LDNZ Auckland. Thank You." – Christy Ellenby
23) MaxPrint Screenprinting & Embroidery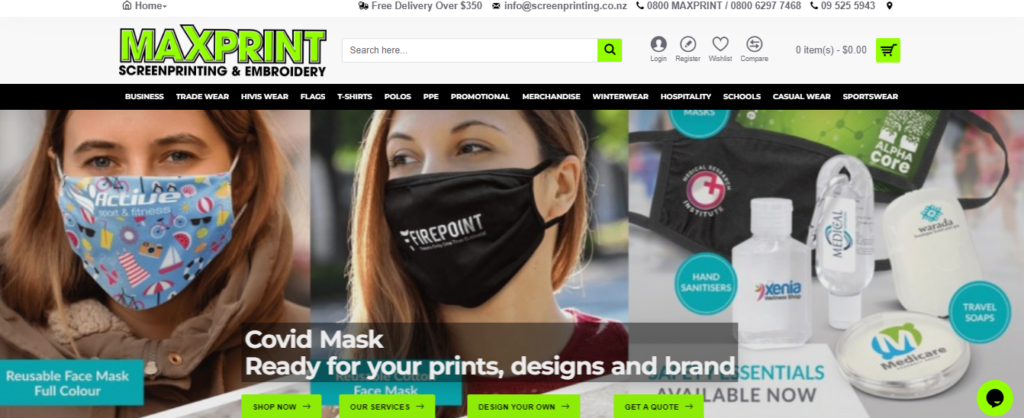 Since 1990 in the marketing industry, MaxPrint Screenprinting & Embroidery has been there for businesses to create the attention they need in order to succeed.
This place offers high-quality design and decoration on all kinds of apparel and print marketing materials. They deliver pristine value with their output and make you skip the middleman as they go to the direct source.
All you need to do is Select your desired styles and colors from their catalog, Design or upload your own artwork with their online designer and finally Order by choosing the right size and quantities you need.
Their services include the following: screenprint, embroidery, promotional gifts, dye sublimation, signs, heat-press, flags, graphics, safety gear, merchandise, leavers, digital print, debossing, emblems and patches, pad print, and engraving.
MaxPrint Screenprinting & Embroidery makes your vision and dreams into reality with just a few clicks and coordination with their team of designers. Being in business for more than 30 years just reflects that their craftsmanship never ceased to impress their customers.
Undeniably, this company is a one-stop-shop for all of your marketing needs.
Highlights
Quality Products
Easy Ordering
Fast Delivery
Good Customer Service
30 years in the industry
Customer Reviews
Here are some reviews from their clients:
"We can't thank Joshni, Lawrence & Ravi enough for the amazing job they've done on our work shirts. From start to finish the communication has been brilliant, nothing was ever a problem. This is my first ever review and I couldn't be happier doing so. Several people have now asked who did our shirts and we've pointed them your way. Thanks again guys, you are all fantastic people to deal with" – Johnny McRae
"Awesome service from MaxPrint! So quick and efficient! Can't thank the team enough for their awesome work, professionalism and the support of our business over the years. Thanks Joshni, Ravi and all the team at MaxPrint" – Joanna Saville
"Excellent service, did exactly what I asked for, quick turnaround and competitive price. I would highly recommend MaxPrint to anybody needing this type of service" -citylad333
"Professional, Reliable, Great communication, Friendly." – Anne Millward-Brown
24) Forge Creative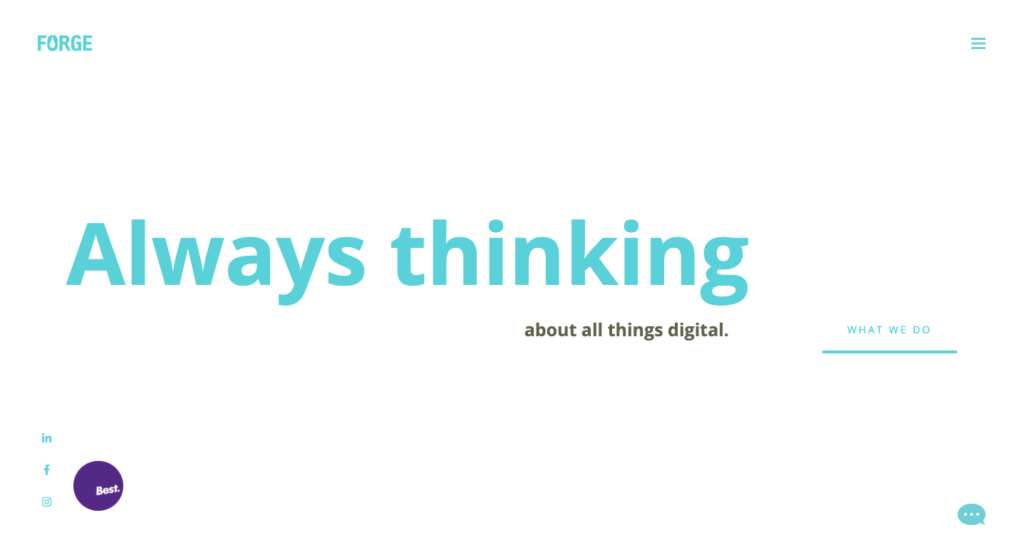 Another agency on our list is Forge Creative.
In this modern age, it is our online branding that captures our future clients.
We are impressed that we were able to stumble across Forge Creative as they are a full-service creative agency offering branding, packaging design, website design and development in Auckland.
You wouldn't worry about a thing if you will be availing their services for your brand may you be located in New Zealand, Asia, or the US for they provide a complete online service, from EDM creation and distribution through to website design and development.
They see to it that your brand will be heard as they will be building it from scratch or will give your existing one a boost if needed.
This will all depend on the great ideas you have in collaboration with them. As they will take the time to understand our clients' business goals, resulting in tailored solutions and effective outcomes.
We are amazed as they transform these ideas into polished design, print, and digital marketing productions. You may see them as marketing workshops for your company. A workshop where printing and multimedia capabilities coexist with creative design and marketing know-how.
Graphic design, marketing planning and promotion, website, and online marketing development are all areas of expertise for their skilled craftspeople.
These services are supported by Forge Creative's over twenty years of experience in the music industry, FMCG, telecommunications, trade, apparel, and financial service categories.
And because of their wide range of services, you may avail it all at once or one service at a time depending on your brand's needs.
Highlights
Has parking space in their office
Over 20 years of experience
One stop agency
Customer Reviews
Here are some reviews from their clients:
"Great team ! Forge websites are geared to drive results. They're huge advocates of open source websites that future proof clients." – Ognish Ghoshal
"Love Forge! Fantastic company to deal with, amazing value websites, great advice." – Phil Rose
"The Team at Forge are growing for a reason – clients love the results being achieved for their brands, design and print support and everything online (web, social, advertising)…." – Paul Dennis

And we are done with the best design agencies in Auckland. With their creativity, knowledge, and talent, you will have a design you are proud of and that does wonders for your company.
Have you got any questions for us about this list? You can let us know by dropping us a line and we will get back to you as soon as we can.
At any rate, once your design is taken care of and implemented on assets like your website, it has to have SEO to be found easily on the Internet. In this case, you can get help from the firms on our list of the best SEO companies in Auckland.