The 5 Best Employment Lawyers in Tauranga
Featured Image Source from Rizio Law Firm
Looking for an employment lawyer? No worries, as we've put together a list of the best employment lawyers in Tauranga here for you.
But before we proceed to our list, we'll discuss the different pricing structures and how much to pay for the employment lawyer's service. Without further tarrying, let's start!
The Prices Involved with Hiring an Employment Lawyer in Tauranga
Depending on the employment lawyer you're working with, you can be charged either a fixed, hourly, or retainer fee.
Here's a quick definition of these fee structures:
Fixed fee – This is the upfront charge that an employment lawyer charges you. It covers everything, including legal advice and representation.
The price range for this should be about $300 and up—a bit less than the hourly rate.
Hourly fee -This requires you to pay a certain amount every hour. This is usually more expensive and covers the costs of the attorney handling your case.
The hourly fee varies widely between employment law practices in Tauranga but generally goes from $325 to $650.
Retainer fee -A type of payment wherein you deposit a certain sum into the lawyer's account. That sum will be deducted for each service provided to you.
Besides those price types, there's a rising number of firms that use the 'No Win No Fee' price model.
What this means is that they won't charge you anything, not even for the consultation, but will only ask you to pay if the case against your employer or employee is won.
That can sound attractive for some clients, especially those who can't afford the hourly costs of an employment lawyer. But be wary, as they may ask you to pay a high cost, for instance, one-third of the damage costs awarded to you by the opposing party.
Law firms have different No Win No Fee policies, so before you agree on their legal service, you have to understand their T & Cs first.
Also, if you can't afford to get a lawyer, check if you qualify for legal aid. If you are, then you won't have to pay any direct costs, except the deposit for legal aid.
Finally, you might have to pay the filing fees for the court and compensation award to the other party, just in case. So you have to consider these things too.
The Best Employment Lawyers in Tauranga
Now that you know about what you need to pay an employment lawyer, let's proceed to our list!
1) Luke Stewart – Holland Beckett Law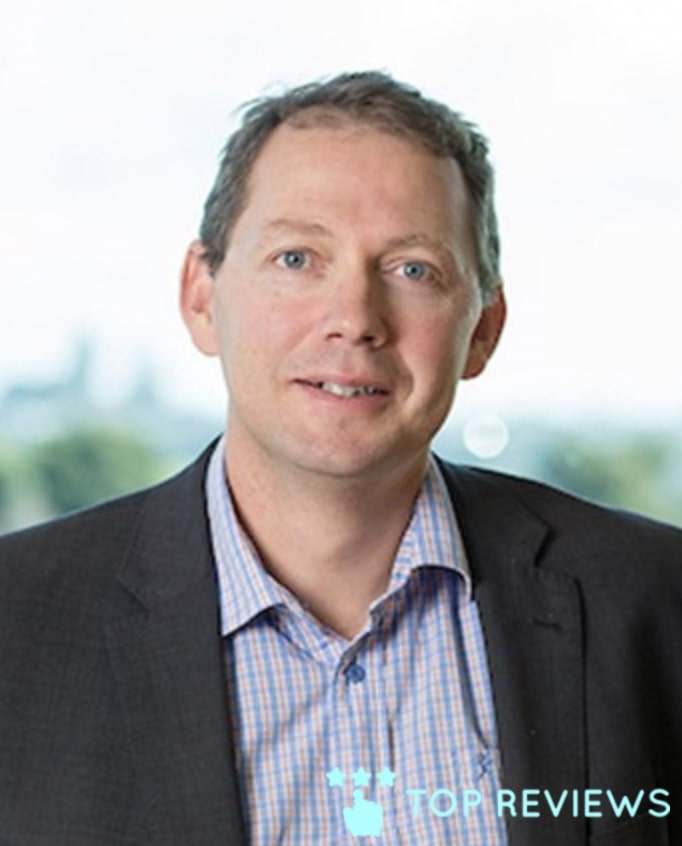 Best for
Small-and-medium businesses
Expertise
Commercial and business law Property law Asset protection Employment law Estate planning and administration
Website
https://www.hobec.co.nz/people/luke-stewart
Address
525 Cameron Road, Private Bag 12011, Tauranga 3143, New Zealand
Contact details
Office: 07 571 3835
Mobile: 027 341 8234
Email:

[email protected]

Office hours
Monday – Friday: 8.00 AM – 5.30 PM
Saturday – Sunday: closed
Luke Stewart obtained his law degree from Canterbury University in 2000 and became a barrister and solicitor in 2001.
Before, he worked in London as part of the Department of Trade and Industry advising clients concerning the prosecution of company directors. Moreover, he worked as a property and employment lawyer in a leading Napier law firm, Langley Twigg.
Currently, he is a partner at Holland Beckett Law based in Cameron Road in Tauranga. He has been working there for more than 8 years now.
He has bountiful experience in commercial, business, property, and employment law.
But one of his notable experiences in the field of employment law is acting for SMEs and representing them in both mediation and the Employment Relations Authority.
As you can see, Luke is adept and knowledgeable and can handle your employment case and produce a great outcome for you.
Has acted for SMEs
Wealth of experience
2) Tom Castle – Burley Castle Hawkins Lawyers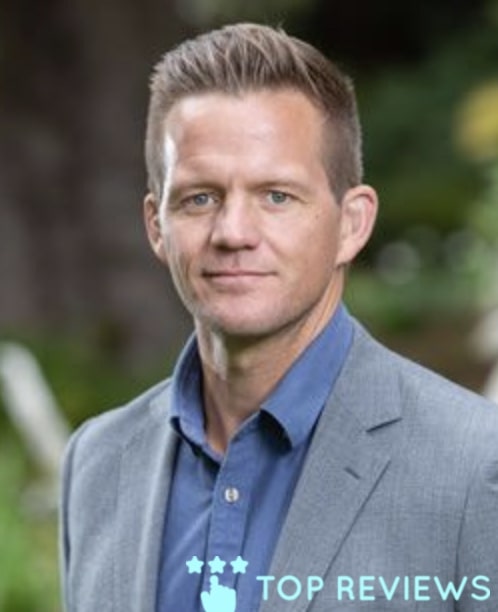 Best for
Employment litigation or mediation
Expertise
Civil litigation Dispute resolution Criminal law Employment law
Website
https://www.bchlaw.co.nz/team/tom-castle
Address
Monmouth House, Ground Floor, 41 Monmouth Street, Tauranga, New Zealand
Contact details
(07) 571 7964
Office hours
Monday – Friday: 8.30 AM – 5.00 PM
Saturday – Sunday: closed
Employment legal matters don't have to escalate to a court battle. They can get expensive and cause a lot of tension as well.
So, if you need a lawyer to get you through these matters, whether for litigation or mediation, Tom Castle is the name you should call.
His forte is in employment law and criminal defence. He can also assist with general commercial litigation such as intellectual property cases to safeguard a client's design and utility patents.
He studied law at both Victoria and Otago University and graduated in 2007. Then, he practised law in Wanganui in 2009 before moving to the Bay of Plenty in 2011.
Tom is a director of Burley Castle Hawkins Lawyers and works in two of its offices located in Tauranga and Te Puke. You can use the number given above to contact him.
Specialises in litigation and dispute resolution
Accepts Visa and Mastercard payments
Works in two locations in the Bay
Fewer service offerings (although this didn't bother us)
Customer Reviews
Clients said the team were helpful and professional to deal with, as well as provide great advice and service.
Let's see Peter's comment of the law firm:
"Always a good experience going there. Knowledgeable, intelligent, very professional people who are also very pleasant to deal with."
Here's another one from Sally:
"Professional, caring and thorough! Burley Attwood Law have dealt with a range of procedures for our family – experts in Trusts, Wills, Relationship Property, Sale / Purchase of real estate…. all staff are so helpful and nothing is too much trouble. Thank you!"
3) Oliver Moorcroft – Harris Tate Lawyers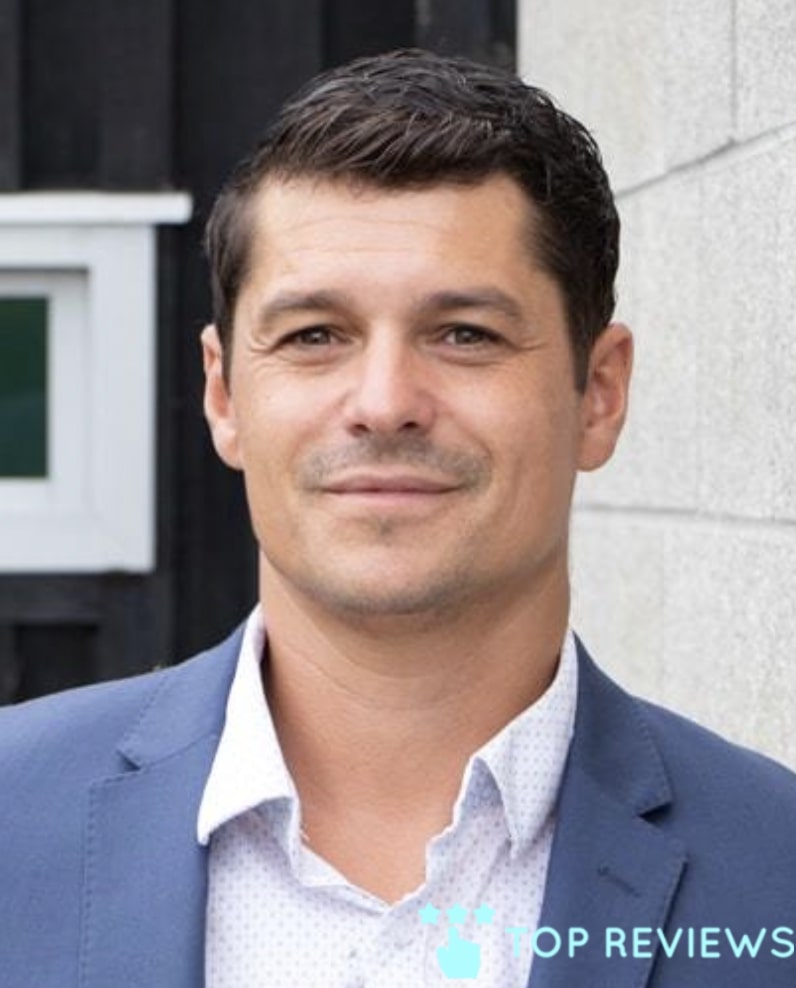 Best for
Personal grievances and restructuring
Expertise
Relationship property matters Estate disputes Bankruptcy and insolvency Building/construction disputes Employment matters Company and shareholder issues
Website
https://www.harristate.co.nz/oliver-moorcroft
Address
29 Brown Street, Tauranga 3110, New Zealand
Contact details
Office: 07 571 3663
Email:

[email protected]

Office hours
Monday – Friday: 8.30 AM – 5.00 PM
Saturday – Sunday: closed
Got stuck in an employment quagmire such as a low salary contrary to the terms stated in your contract, some discrimination, or even sexual harassment?
For these issues, Oliver Moorcroft has you covered. He is the lead employment lawyer and one of the directors at Harris Tate Lawyers.
He can assist clients with employment law cases involving restructuring, personal grievances, employment contracts, and related matters.
A natural problem solver, Oliver strives to help both his employer and employee clients, whether it be through the traditional or alternate court system.
With his help, you can be certain that the case will be settled reasonably for both parties involved. He has an excellent track record for this with his clients before.
Aside from that, he is extremely knowledgeable in relationship property, company and shareholders, estate disputes, and bankruptcy, as well as building disputes. So he can help you with that too.
Skilled in employment, company, trust, and family law
Lots of parking outside
Customer Reviews
Harris Tate Lawyers has 4.6 out of 5 stars on Google. Clients said the lawyers were helpful, caring, and knowledgeable and that their office was clean and positive.
Check out Emma's feedback on Google:
"Have just started work here and am impressed with the efficient team and positive work environment. Great people who know their stuff and can assist you with all of your important matters!"
Another client named Stephen posted this:
"Very professional service, with lawyers that make you feel as an equal, not just another client. Very clean and upmarket offices as well."
4) Shima Grice – Sharp Tudhope Lawyers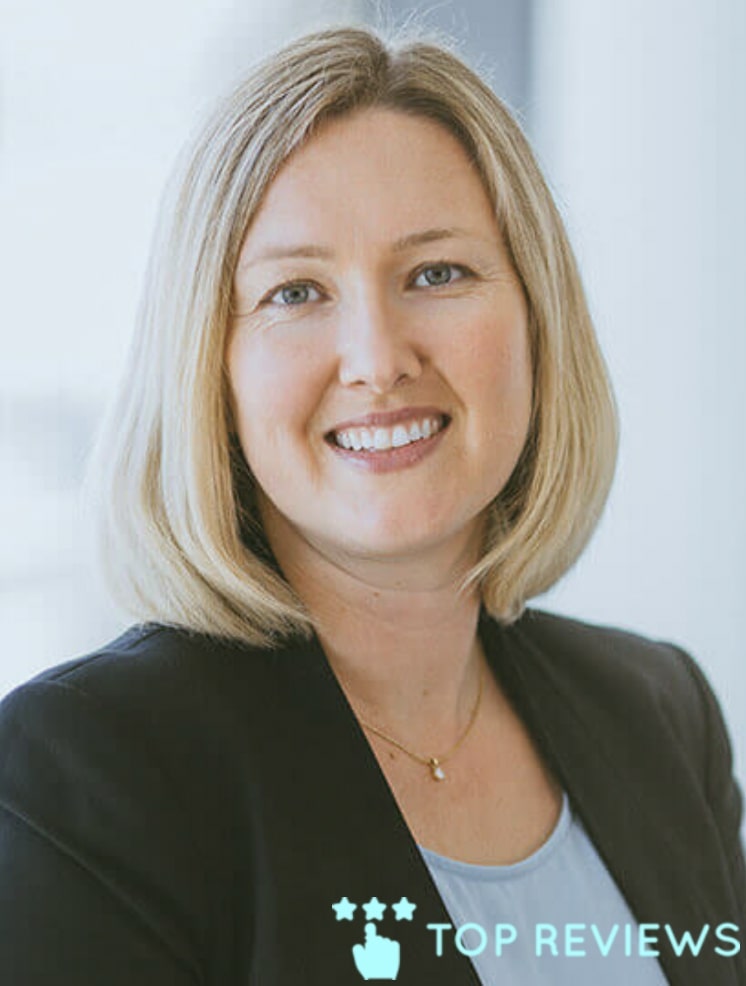 Best for
Warm and personal approach
Expertise
Employment law Workplace investigations Health and safety Industrial relations Privacy and human rights law
Website
https://sharptudhope.co.nz/people/shima-grice/
Address
Level 4, 152 Devonport Road, Tauranga 3110, New Zealand
Contact details
Office: +64 79280764
Mobile: +64 21606029
Email:

[email protected]

Office hours
Monday – Friday: 8.30 AM – 5.00 PM
Saturday – Sunday: closed
Shima Grice has a solid grounding as an employment lawyer. Before joining Sharp Tudhope Lawyers, she worked in a specialist law practice in Auckland and as a counsel in the UK, advising clients on employment and industrial matters.
She is skilled in all facets of employment law from drafting employment contracts to collective bargaining. Collective bargaining is the instance where a lot of employees demand better pay and working conditions.
Additionally, Shima is an accredited mediator who can help resolve a dispute between a business owner and an employee. She can act on your behalf and defend your rights in the Employment Relations Authority and Employment Court too.
Many clients find her amiable, professional, and prompt to work with. Her method is to know her clients and understand their situations. From there, she focuses on giving them the best outcome—truly one of the best employment lawyers in Tauranga you can find!
Accredited mediator
Defends clients in the Employment Court
Full range of legal services
No criminal law background (not really a con, as she's very well-rounded in employment law already)
Customer Reviews
Shima takes the time to know and understand her clients and their businesses. And clients commend her for being efficient, helpful, and prompt!
One client named Jodi wrote this feedback:
"I couldn't speak more highly of Shima. She has taken the time to get to know us and the culture of our business, so she understands the decisions we make and our motivation for these. Shima advises us of our risk and we set boundaries together."
Also, here's another review:
I have dealt with Shima twice in the past year. I have found her both informative and thorough, helpful and professional. She doesn't sugar-coat anything! I also appreciated her promptness. I recommend her to anyone who just wants to get things sorted."
5) Rita Nabney – Tauranga Chambers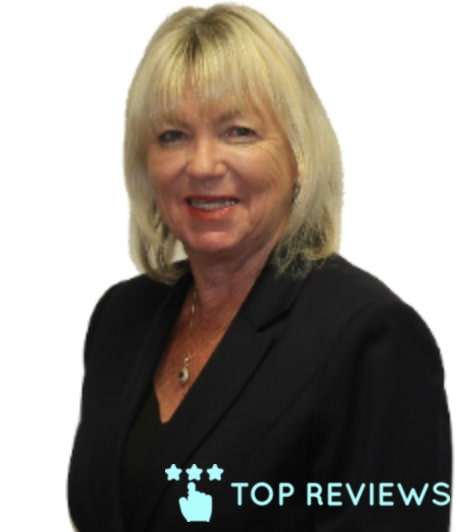 Having worked as a human resource manager for a decade, Rita Nabney has a great understanding of what employers and employees go through.
She can assist clients in dealing with a large range of problems. This includes unfair dismissals, personal grievances, and other issues. Also, she works with businesses concerning disciplinary action, performance management, and redundancies.
A veteran in Criminal Law, she can take on criminal cases such as assaults, sexual offences, and theft. In fact, she has many win records in defending accused clients.
Therefore, you can count on Rita to deliver a remarkable service, as well as to reach a practical solution to end the workplace dispute that's been stressing you for a while.
Employment and criminal law expert
Has a decade of HR experience
Great communication
FAQS about the Top Employment Lawyers in Tauranga
---
And that wraps up our list of the best employment lawyers in Tauranga. When it comes to resolving work-related disputes, they have your back.
So far, do you have any questions or opinions about our choices? If you do, just let us know by messaging us and we'll get back to you in a jiffy.
At any rate, workplace stress tires our body and mind. So if you need to relax and clear your mind, you might want to get a massage at one of the best massage Tauranga spas!