The 5 Best Endodontists in Wellington
Need to see an endodontist to treat your damaged or diseased tooth? If so we already made the work easier for you, as we've rounded up the best endodontists in Wellington here.
We chose the ones who are qualified and experienced in performing dental surgeries. Moreover, we picked those who are calm and professional, and have state-of-the-art equipment.
If you're ready, here are the absolute best endodontists in Wellington!
1) Dr Scott Turner – Scott Turner Endodontist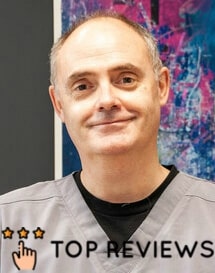 | | |
| --- | --- |
| BEST FOR | Advanced endodontic treatment |
| SERVICES | Complex Tooth Cases |
| WEBSITE | https://www.endodontist.co.nz/about-us-1 |
| ADDRESS | Level 3, 85 The Terrace, Wellington 6011, New Zealand |
| CONTACT DETAILS | (04) 384 4959 |
| OPERATING HOURS | — |
Dr Scott Turner is an experienced endodontist specialising in treating the most difficult and complex tooth cases of patients at Scott Turner Endodontist.
He has gained considerable experience from having trained in Hamilton, Christchurch and the UK. That includes attending lectures and courses by world-class endodontists.
On your first consultation, he will provide an informative and comprehensive assessment of your case: how to best proceed and the treatment options available to you.
It's necessary that you have a referral letter from your general dentist before seeing Dr Turner, however. Or you can also fill out their form online.
Highlights
Exceptional endodontist
Specialises in difficult tooth cases
Trained extensively in NZ and abroad
Gives an informative assessment
Customer Reviews
Check out Josiah Liston's feedback on Scott Turner:
"The entire experience with Scott was the best dental experience I think I've ever had. He explained my situation to me with a lot of detail but still in a way that was easy to understand, did the work he needed to do, told me what I needed to do next, and even went over a little on time and didn't charge me for it. His staff was also very responsive and great to work with. Deciding to retain Scott as my endodontist for follow up appointments was the easiest decision I made all day. I highly recommend."
2) Dr Dikesh Parmar – Capital Dental Group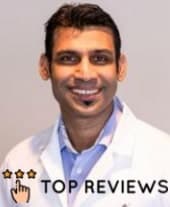 If you've been told to see an endodontist to repair your damaged tooth, we highly recommend Dr Dikesh Parmar.
Dr Parmar is a highly qualified endodontist, being a member of the New Zealand Society of Endodontics and New Zealand Dental Association.
He obtained his BDS and later his clinical doctorate at Otago University. Aside from this, he worked in private dental practices before starting Capital Dental Group.
His clinic is clean and comfortable as well as equipped with the latest technology. Through this, Dr Parmar is committed to giving you the finest endodontic treatment.
Highlights
Highly qualified endodontist
Specialises in root canal problems
Clean and comfortable clinic
NZSE and NZDA member
Customer Reviews
One patient, Judene Visser, wrote a review about Dr Dikesh Parmar:
"After several other professionals advised that nothing could be done to save my problematic molar, thankfully I got referred to Dr. Diskesh Parmar. He managed to save a tooth that nobody else thought possible. And he was ever so kind while doing it. I am immensely grateful for this highly skilled specialist."
3) Christie Holmes – Wellington Dentists

BEST FOR
Calm and professional service
SERVICES
Endodontics

Preventative Dentistry

Cosmetic Dentistry

WEBSITE
https://www.wellingtondentist.co.nz/about/
ADDRESS
124 Willis Street, Te Aro, Wellington 6011, New Zealand
CONTACT DETAILS
04 499 1091
OPERATING HOURS
Monday & Wednesday: 8.00 AM – 6.00 PM

Tuesday & Thursday: 8.00 AM – 7.00 PM

Friday: 8.00 AM – 5.00 PM

Saturday: 8.00 AM – 1.00 PM

Sunday: 9.00 AM – 2.00 PM
Christie Holmes is kind, calm and professional, according to her clients. Add to that her expertise and she's no doubt one of the best endodontists in Wellington.
Her qualifications include winning the NZ Health Boards Dental Surgeons Association prize and a BDS with Credit from the University of Otago, where she graduated in 2007.
She has a special interest in endodontics, cosmetic, and restorative dentistry. More importantly, she has produced great outcomes for her patients, as they can attest.
Highlights
Has a special interest in endodontics
Has produced great outcomes
Kind, calm and professional
Won the NZ Health Boards Dental Surgeons Association prize
Customer Reviews
Here's the comment of one patient, Jill Shaw, of Dr Christie:
"Awesome emergency visit to see Christie holmes who was superb – calm professional and saved my cracked tooth – highly recommend
Thanks !"
4) Dr Deborah Creagh – Deborah Creagh Endodontics
For exceptional endodontic surgery, you can consult with Dr Deborah Creagh. She has over 20 years of experience and has worked in Auckland and London dental practices.
She is a committee member of the New Zealand Dental Association in Wellington and a part of the dental council's executive team.
Her services include emergency, toothaches, and root canal treatments. She can effectively diagnose and treat the dental pulp and its surrounding root structures.
Having treated many clients successfully, she is truly one of the best endodontists in Wellington.
Highlights
Highly adept endodontist
Wide range of services
Over 20 years of experience
Committee member of NZDA Wellington
5) Dr Hamid Al-Hassiny – Naenae Dental Clinic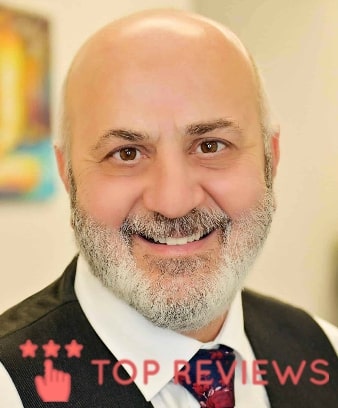 BEST FOR
Painless procedures
SERVICES
Root Canal Treatment

Toothaches

Fractured Teeth

WEBSITE
https://naenaedentalclinic.co.nz/our-team
ADDRESS
9 Hillary Court, Naenae, Lower Hutt, Wellington, New Zealand
CONTACT DETAILS
04 567 4752
OPERATING HOURS
Monday, Tuesday, Thursday & Friday: 8.30 AM – 8.00 PM

Wednesday: 8.30 AM – 5.30 PM

Saturday & Sunday: 9.00 AM – 6.00 PM
Fusing innovative tech and gentle treatment, Dr Hamid Al-Hassiny can restore and treat your damaged or infected teeth to be healthy again.
He will ensure the treatment will be comfortable and painless through the use of local anesthesia. In addition, he'll be more than happy to explain to you the entire process.
Whether you have a fractured tooth, an immobilising toothache, or need a root canal treatment, you can rest assured that Dr Hamid is one of the best endodontists in Wellington to handle it.
Highlights
Painless procedures
Knowledgeable and skilled
Can restore your tooth to its healthy condition
Utilises innovative technology
And it's a wrap for the best endodontists in Wellington list! You can save your tooth and get it back to the way it used to be through these endodontic specialists.
Do you have any questions or comments for us? If you have one, just let us know by dropping us a line and we'll get right back to you.
Also, you can check out our list of the best dentists in Wellington too. Not only are they great at cleaning teeth and filling cavities, but they're also friendly and caring.