9 Best Options for Flower Delivery in Wellington
Flowers in New Zealand are comparable to that of Holland. They are freshly grown in a nature-loving place, swaying in the wind. When you're holding a flower, it's nature in your hand. As beautiful as that may sound, it is even more beautiful when shared with others—a special friend, on mom's day, or just displaying it at home. Now we bring you the best options for flower delivery in Wellington! 
1. The Wildflower Boutique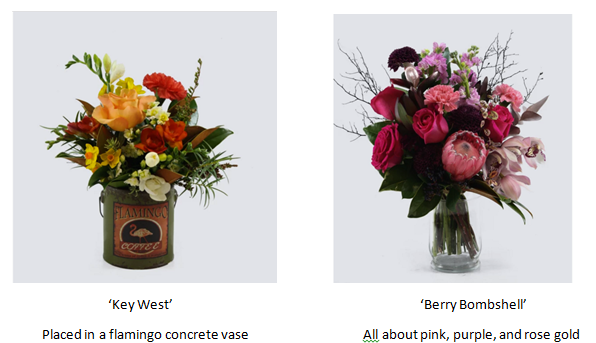 | | |
| --- | --- |
| Style | Minimalist bouquets for all occasions |
| Price | ranges from NZD 45-130 |
| Contact | 04 210 0799 |
| Instagram | @the_wild_flower_wgtn |
| Address | Level 1 Grand Arcade, 16 Willis Street, Wellington Central |
| Email | [email protected] |
Vibrant flowers handpicked and designed with care in a jar, inviting wedding bouquets, gift add-ons, the Wildflower Boutique mainly offers a minimalist styled home décor with your say about the colour scheme, and bundle items it comes with, crafting it delightfully to your preference.
The flowers are mostly in petite that can jump right in to the theme of your house, using only a small space with the effect of giving your home a lovely or cheerful vibe. What's more, they have very good selections of wedding floral bouquets with only an affordable price.
For deliveries they are free over $50 worth of purchase in certain areas. So, make sure to check their map first for eligibility before ordering.
Customer Review
Garnering mostly positive reviews mainly on the beauty of the flowers. Upon order, it was received in a fast manner, the flowers were arranged neatly and stunningly. Andrea writes:
"100% recommend this beautiful florist. Anna is very welcoming and friendly; you can tell she has an empathetic nature and her selection of flowers are stunning (with a soft scent that makes your soul happy)!
My sympathy bouquet she made was perfect and carefully arranged.
I am delighted to say I will be going back in the future to have more bouquets made for other occasions."
2. The Floral Delivery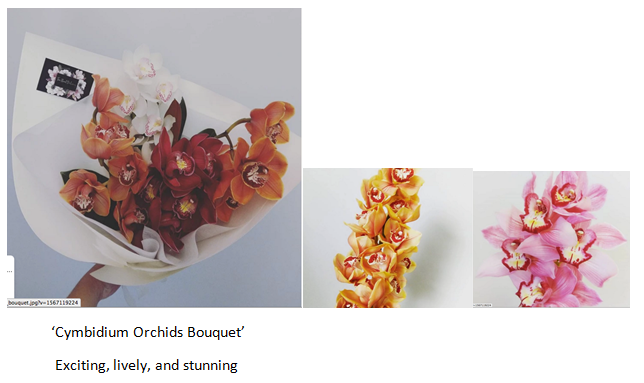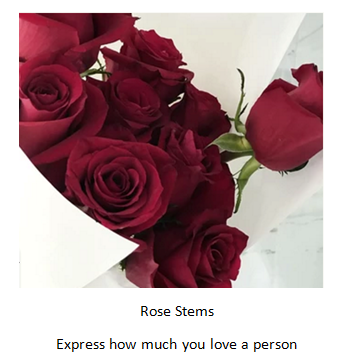 | | |
| --- | --- |
| Style | Beautiful, lush, and romantic |
| Price | NZD 32-200 |
| Contact | — |
| Instagram | @thefloraldelivery |
| Email | [email protected] |
The Floral Delivery's flora in elegance and pure beauty come wrapped in white craft paper with a greeting card to tell a person how much they mean to you. This florist receives a lot of praise from their buyers.
Moreover, they also sell plants, flower crowns, and dried flowers and grasses to decorate your home! And, a flower subscription is available with one-off delivery fee. In this way, it could lift you up when you're on the downside because flowers always cheer people up.
Kindly check for the availability of their delivery areas or contact them by email to make sure.
3. Bunches Florist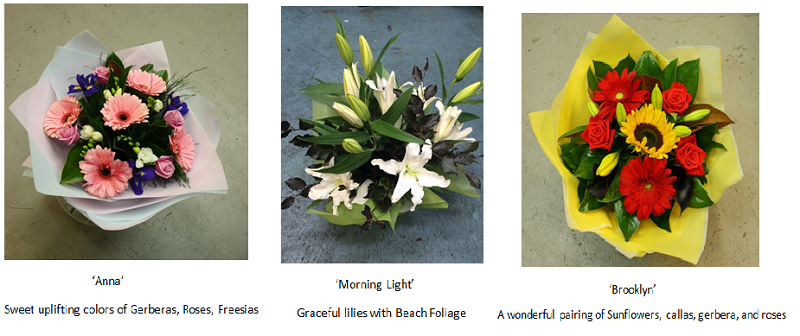 | | |
| --- | --- |
| Style | Artsy Creative Flowers |
| Price | NZD 35-270 |
| Contact | 04 473 8813 |
| Email | [email protected] |
You can count on the artisan handpick choices of flowers that it will turn out to be beautiful, lively, fragrant and is the best gift to give. You can choose to purchase a chocolate or gift card with the bouquet.
Bunches flowers offers same-day FREE delivery to Wellington CBD during Mondays-Fridays. Whereas, NZD 10 to Wellington Suburbs and NZD 25 NZ wide.
4. Juliette Florist

| | |
| --- | --- |
| Style | Elegant, Personalized, Colourful |
| Price | NZD 50-120 |
| Contact | 04 939 9797 |
| Instagram | @juliette_florist |
| Address | 69-71 Boulcott St, Wellington, 6011, New Zealand |
| Email | [email protected] |
Outstanding customer service and great product offerings let Juliette Florist stand out from pack. They can help as immediately when you ask them for suggestions and give you the most incredible-looking flowers. It may vary however from the picture because of season changes. Purchase today and bring them over to a party and surprise someone in its beautiful colors and light tones.
Also, workshop services are available to spice up your gathering and get-togethers. People often avail a service during birthdays, baby showers, and wedding anniversaries.
Customer Review
A number have commented that the florist at Juliette Florist, Karen helps them find what they need, if that means making some extra effort, she would do it. One reviewer said that she received a wonderful bouquet, corsages, buttonholes, and cake flowers.
5. Twisted Willow

| | |
| --- | --- |
| Style | Contemporary, rustic |
| Price | Starts at NZD 20 |
| Contact | (04) 232-3115 |
| Instagram | http://instagram.com/twistedwillownz |
| Email | [email protected] |
Twisted Willow a Tawa-based florist and gift boutique. They have a huge collection of flowers, plants and gift ideas to suit your needs or occasion. The Twisted Willow style is reflective of its name: classic, dark and a little bit wild, emphasising colours and textures.
6. Black Rose Florist

| | |
| --- | --- |
| Style | Flowers for all occasions and potted plants |
| Price | Starts at  NZD 12 |
| Contact | 0800 BLACKROSE or 04 237 0585 |
| Instagram | https://www.instagram.com/blackrose_florist/ |
| Email | [email protected] |
Black Rose Florist prepares various single blooms, bouquets, potted plants, baked goods, and flower arrangements created by their fantastic team of designer florists. These gifts are fully self-contained and easy to look after and make a great choice for any occasion.
7. The Flower Studio

| | |
| --- | --- |
| Style | New Zealand-grown, handcrafted flowers |
| Price | Contact for more information |
| Contact | 04 387 3411 |
| Instagram | http://www.instagram.com/the_flower_studio |
| Email | [email protected] |
Formerly known as Scheherazade, The Flower Studio has been delighting Wellington customers since 1952. We pride ourselves on providing the best quality New Zealand grown flowers. Their flower arrangements are made to suit your individual personal style, for all occasions. To order either order online, you can call them at 04 387 3411 or visit their studio at 28 Bay Road, Kilbirnie.
They deliver throughout the Wellington area including the Hutt Valley, as far as Plimmerton. For Saturday deliveries, please order by 11am in the Wellington area only.
8. Interflora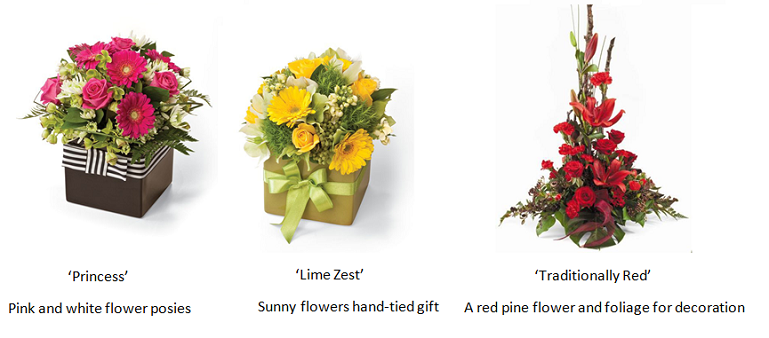 | | |
| --- | --- |
| Style | Beautiful Posies, Wild or Trimmed bouquets |
| Price | NZD 64-134 |
| Contact | 0800 80 88 80, +64 3 366 5882 |
| Instagram | Interflora |
| Email | [email protected] |
A global trading florist and having orders in 150 countries, Interflora curates spectacular posies giving care to the small details like the hand-tie and the posy bags they're on. The bouquets they sell are varied and beautiful in their own way, solving the customer's needs without any problem. Interflora is open 24 hours a day.
9. Flower Shop Florist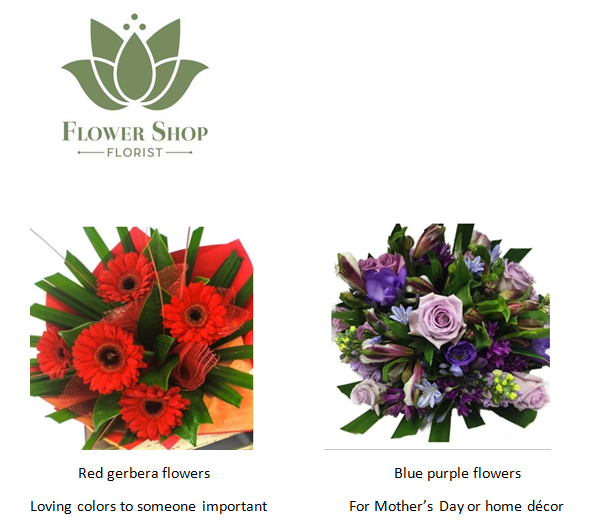 Style
Cheerful and lively vibe
Price
NZD 30-200
Contact
04 387 8950
Instagram
@flowershopfloristwellington
Address
7 Coutts Street, Kilbirnie
Wellington City
New Zealand 6023
Email

[email protected]
You can shop at this florist to easily personalize your bouquet, color palette, size or on the other hand you could simply shop for a thank you, get well, romantic, anniversary, or a congratulations occasion.
They design the flowers in matching complements, making your or your beloved's day cheerful and complete, relaxed or pleasant with add-ons of foliage, and gift items.
Customer Review
Flower Shop Florist gets a nice feedback from its buyers. Ease of processing orders from Australia had been well and that the bouquets look better than on the picture on the website. Patricia Louise, a buyer, writes:
"Just had a beautiful bouquet of flowers delivered for my birthday. Thanks so much for your excellent customer service."