Can't seem to find the time to cook due to your hectic schedule? No problemo, just hit up some of these best food delivery services in Auckland and your order will turn up before you know it.
Some of the foods we really like are beyond our cooking skills, so services like these can come in handy. Which market do you have to go to make that hot and appetising Shawarma or the classic Italian spaghetti with meatballs?
For people who are looking for great-tasting food and want them delivered express, here are the best food delivery services in Auckland you will absolutely like!
1)  Pizza Club – Auckland CBD
Website: https://pizzaclub.co.nz/home
Pizza Club is the home of pizza lovers, whether you like meat, chicken, seafood, vegetarian, or even dessert-type pizzas. You have a lot of choices with this service.
Go for the classics such as Pepperoni and Hawaiian pizzas. They almost always never fail to lift up your mood and stimulate your appetite — and I'm sure you can't resist another slice!
But if you want something chunky and meaty, wait till you taste the Kiwi Supreme. It comes with mushrooms, black olives, meat balls, meat, and salami with mozzarella goodness.
Also, you can get Italian, Mexican, Sicilian (a must-try with jalapenos and anchovies), Garlic Prawns, and Salmon and Feta. To satisfy your sweet tooth, you even have the Cool Banana's and Rainbow Pizzas.
Order now and you'll enjoy a pizztastic and delizioso lunch or dinner thanks to one of the best food delivery services in Auckland.
2)  Thai Chef – Parnell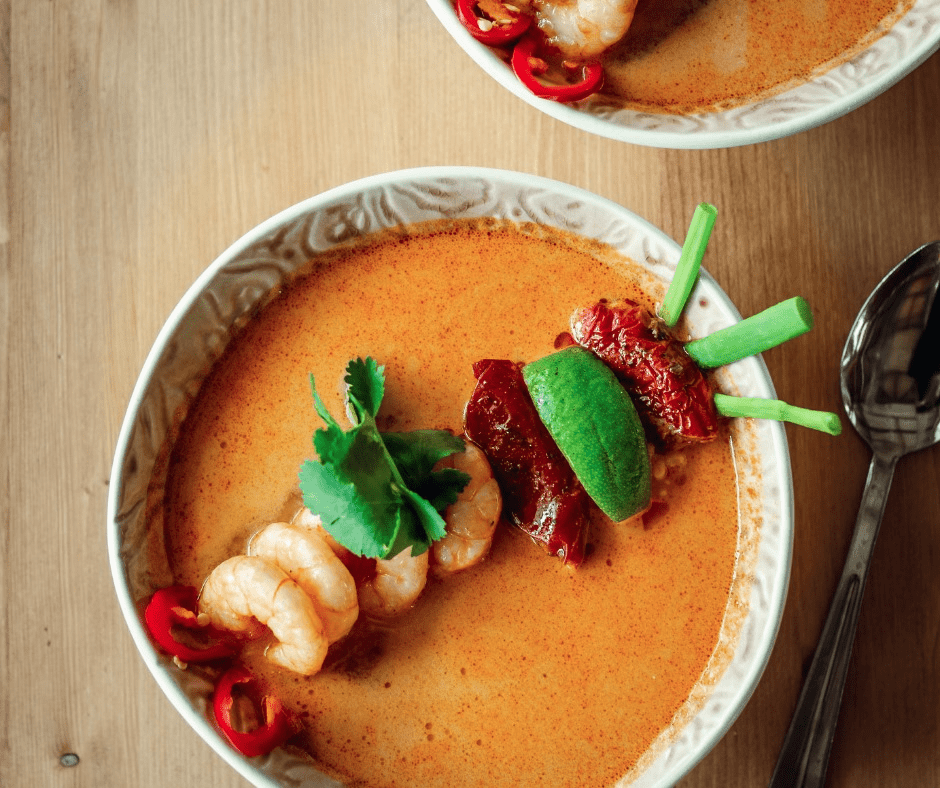 Website: https://thaichef.co.nz/thai-restaurant-parnell-auckland/
If you're in the mood for Thai cuisine, then get your takeaway from Thai Chef. It began only as a caravan food business by Chang 21 years ago and served customers just outside his home.
With gluten-free and vegetarian as well as ordinary recipes, they make it easy to find the dish that will work for you. Most loved is their Famous Chick or marinated chicken breasts in satay sauce with broccoli, onions, leeks, and carrots.
Also, try the savoury Tom Yum soup (hot and sour soup) with a perfect touch of lemongrass, mushroom, chillies, coriander, and meat. Brace yourself for the spiciness of this soup.
And no meal can be complete without the iconic Phad Thai, which is stir fried noodles with spring onions, fried egg, bean sprouts, and nuts in special sauce inside a super omelette!
It has 7 locations across New Zealand in Parnell, Titirangi, Napier, New Plymouth, Wellington, Whangarei, and Christchurch.
3)  WOOP – Eden Terrace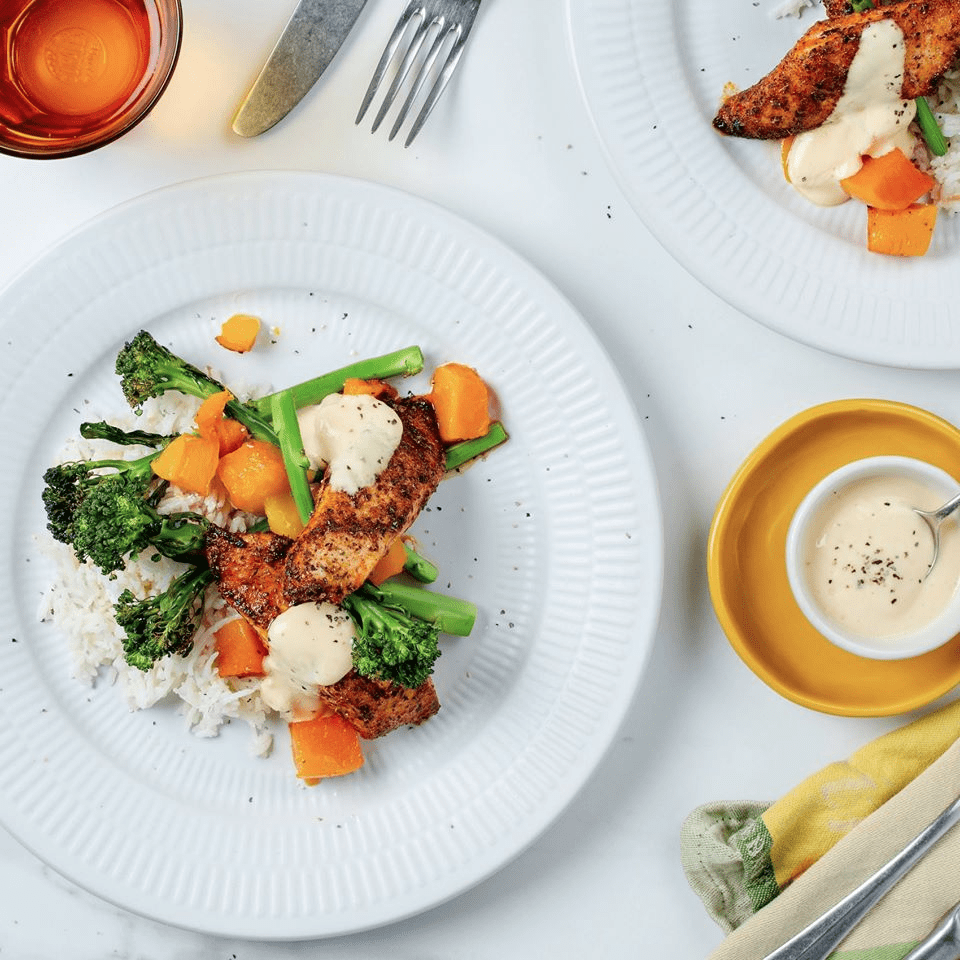 Website: https://woop.co.nz/menu
Order WOOP to get everything you need to make 3 or 4 dinners delivered to your door each week with fresh ingredients, colour coded labels and exact portions.
They go to the markets to select the freshest, tastiest Kiwi ingredients for you. Plus your WOOP plan is flexible: no commitment, pause, change or cancel your subscription at any time.
All you have to do is put them together, which cuts your cooking time drastically for two or three meals ahead.
If you think that healthy eating is unavailable and too complicated to pull off, you won't go wrong with one of the best food delivery services in Auckland — WOOP!
4)  Delight Spice – Newmarket
Website: https://www.delightspice.com/
For a change, why not try some authentic Indian food in Delight Spice? The restaurant opened its doors in 2004 and has since then been cooking to share exotic food selections.
Everyone likes the Butter Chicken, which is Tandoori cooked chicken fillet in creamy tomato sauce. Or if you like to sweeten it up, go for the boneless and mouth-watering Mango Chicken.
By the way, Tandoori is a method of cooking where marinated meat or chicken is heated in the Tandoori oven at very high temperatures, resulting in a smoked and stronger taste. If you've never tried it before, this is the perfect service to use for testing it.
They also have vegetables like Karahi vegetable (a mix of vegetables with cottage cheese), Palak Aloo (cooked spinach with potatoes), or if you like a rice meal, have the Lamb or Beef Biryani.
After those hot and spicy foods, you deserve to complement them with desserts. Maybe a hot chocolate fudge cake or apple and blueberry crumble so it's a complete day or evening for you.
5) Fresh To Go
Website: https://freshtogo.co.nz/
Fresh to Go is a Kiwi success story that first started up in March 1999 . Husband and wife team, David and Tracey Robinson had a vision to make eating healthily more accessible for everyone and it's working! Their salad-meals and healthy snacks are sold throughout New Zealand, including in the supermarket delis of Pak 'n Save and New World, at numerous cafes, hospital cafes and as well as right here online.
What makes their delivered products so special is they're made to order each day, using only the best quality ingredients. Moreover, their products are HPP treated which simply means it goes through high-pressure processing where it is naturally preserved without additives and preservatives while maintaining the natural taste and nutrients.
Order online for next day delivery or if there's a group of you, try their unique Share My Order system which makes ordering and paying independently even easier!
6)  PappaRich
Website: http://papparich.co.nz/
PappaRich Skyworld has partnered with UberEats, which means if you're in Auckland CBD, you can have classic Malaysian dishes from their menu containing 50 drinks and other delights such as  Roti Canai with Beef Rendang delivered to your door.
So whether you're in the mood for some of our famous Nasi Lemak or signature Pappa Char Koay Teow, PappaRich has made it even more convenient for you to have your favorites delivered to your home or office– hot, fresh and tasty.
7)  Chargrill Box
Website: https://chargrillbox.co.nz/
Chargrill Box offers delicious food for the health-conscious in the form of Kebabs, Burgers, Rice Dish and Salads in Auckland CBD. They also have vegetarian burgers, kebabs, and salads as well. On their menu, you can find kebabs, burgers, rice dishes, special salads, meat on chips, and other add-ons.
8)  Gina's Italian Kitchen
Website: http://ginas.co.nz/order-online/
Gina's Italian Kitchen makes their famous pizzas, pastas, and dolces (desserts) available for takeaway! You can also pickup order directly to them by phoning 093022061. However, if you need a delivery, checkout the following suppliers: UberEats, Lazy AZ, and Menu Log – as they vary in delivery location and their fees and delivery charges also vary.
9)  Jess' Underground Kitchen – Remuera
Website: https://www.juk.co.nz/
Want to eat healthy and not feel like it's becoming mundane? Jess' Underground Kitchen offers a lot of fresh and handmade foods with choices for breakfast, lunch, dinner, snacks, and frozen.
Their menu changes from one day to the next to get the newest ingredients. You have to book 1 or 2 days prior as they have a lot of customers.
You can also customise your order for diets such as paleo, keto, vege, regular, hungry, or mini online. They deliver your food in the most careful and organised way so you can cook and eat with little preparation to do.
For lunch, you could have the Vegan Chickpea Curry and Rice, Honey Mustard Chicken and Orzo Salad or the favourite Herb Roasted Chicken with seasonal vegetables.
Or buy the Moroccan Lamb Shank Tagine enhanced by the scent of apricots, bay leaves, and cinnamon with chickpeas and healthy spinach. A perfect meal that is healthy and filling.
1o) Aroma Indian Cuisine
Website: https://www.aromaindiancuisine.co.nz/
Aroma Indian Cuisine located on the 1st floor of the Rialto Centre Foodcourt in Newmarket. They serve authentic tasting Indian Cuisine with all your favourite dishes including Butter Chicken, Lamb Saag, Paneer Tikka Masala, Chicken Biryani, Chicken Fried Noodles and more.
For your convenience 'Order Online' with takeaway pickup or delivery options are available. All orders over $35 qualify for free delivery within 6km of the store.
11) Foreshore Indian Restaurant & Bar
Website: https://foreshorerestaurants.co.nz/
Foreshore Indian Restaurant & Bar is where Best FOOD and the Best SERVICE come TOGETHER.
They are in the hospitality industry since 2017 and has earned over a period of time a great NAME & REPUTATION by providing their customers NOW regulars the best in them either on your table at home by delivering it to you or in the restaurant where people come and cherish the authentic flavors to the max.
12)  Presto Group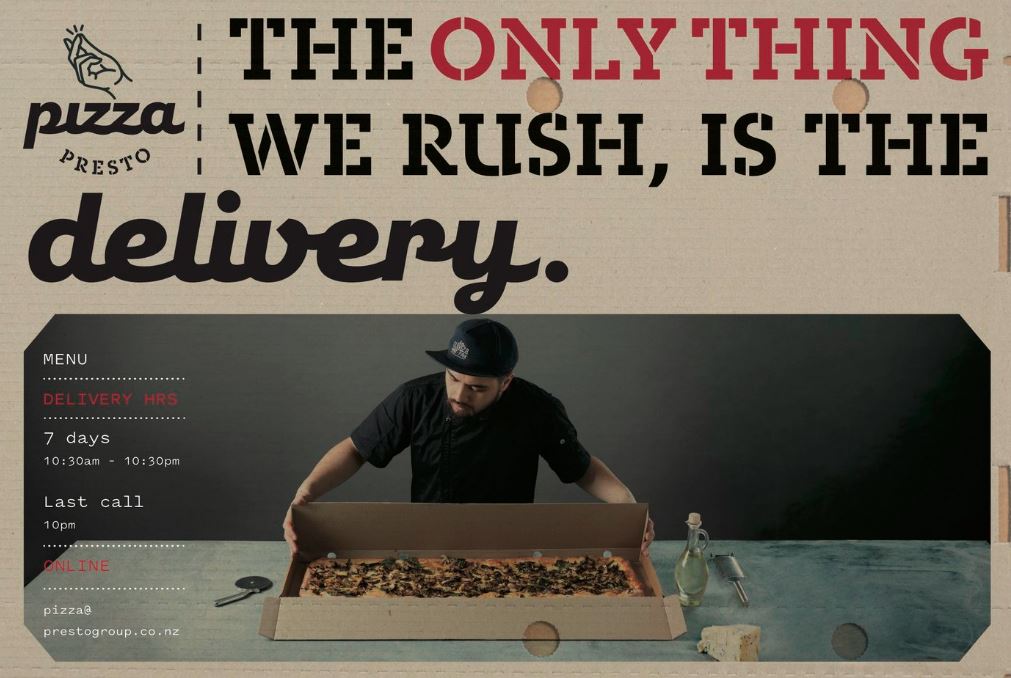 Website: https://www.prestogroup.co.nz/order
Want to try something unique? Presto Group's Meter long pizza range is designed and balanced to meet all customers in their offices, homes or at events. Simply take a look at their menu to personalize your needs and simply pick from their selection of vegan, vegetarian, seafood or meat pizzas.
13)  Bagel Love
Website: http://www.bagellove.co.nz/
Bagel Love specialises in artisan bagels, prepared in the traditional New York style. Their aim is to create an authentic experience, right in the heart of Auckland city.
Inspired by the simple yet intricate process of New York bagels, they set out to bring them to our corner of the world. Their dough is carefully mixed, then shaped and placed in the fridge overnight to prove. They are then poached to give them the signature chewy outside, and soft middle. Then baked, and served fresh, every day. By following this process the bagel is given time to slowly ferment, meaning it is easier to digest, gentler on the stomach, and delivers a richer flavour.
For requests on you orders, you may contact them at (09) 379-3764 or
[email protected]
14)  Wok 'n Noodle
Website: https://woknnoodle.com/
Wok 'n Noodle Bar is a popular noodle bar serving an array of tasty, healthy, fresh and fast delicious meals. Lee Chang Woo arrived in New Zealand from Korea in 1997. He set up the Wok N Noodle bar in 2005 in Mt Eden, Auckland. which he says is successful due to its value, fresh Asian tastes and Lee's enthusiastic engagement with customers.
As Auckland's Number 1 Asian Restaurant, you can have tasty, nutritious food delivered straight to your door.
15)  Wishbone
Website: https://www.wishbone.co.nz/
Whether you're at home or at work, ordering online from Wishbone is quick and easy and can be done at any time of the day. They deliver food from Monday to Friday. To keep their food chilled they have created a custom insulated box to keep the food cool while it's being delivered to your door.
To make it even easier you can now search their food according to dietary requirements using The Wishbone Strip TM, so if you're looking for gluten-free, dairy-free, low fat, paleo or vegetarian food you can quickly find products made just for you! Or treat your friends and family with a Wishbone Voucher, delivered electronically.
Their entire menu is made with 100% love in the kitchen at Wishbone's HQ. Muesli, salads, soups, sandwiches, hot meals, breads, wraps, juices, cookies, muffins, slices, cakes as well as gluten-free and paleo slices. There are over 85 products on the menu and they're still coming up with new ideas.
16)  Petal Cupcakes
Website: https://petal.kiwi/
Make Someone's Day the Petal Cupcakes way! The best way to tell someone that you're thinking of them is with a decadent cupcake, delivered right from Petal Cupcakes to their door or company, with your message inside. Say "thank you", "Happy Birthday", or "thinking of you" in a way that is as delicious as it is memorable.
Whatever your reason, a handmade Petal cupcake is a thoughtful gift that's sure to impress.
17)  Sahana South Indian Restaurant
Website: https://www.ordermeal.co.nz/sahana-south-indian-restaurant/
Sahana South Indian Restaurant offers a Chettinad-inspired menu. Of all the unique aspects of Chettinad, the most famous ambassador of this region has been its cuisine. Almost no restaurant in India serving non-vegetarian food would miss out on having Chicken Chettinad on its menu, and Chettinad cuisine is synonymous with spicy fare even to the Indian palate.
Chettinad is a region comprising of nearly 75 villages in sivagangai and pudukottai districts of Tamilnadu State, India. Chettinad cuisine is supposed to be the most aromatic cuisine as it uses varieties of spices in making the fresh ground masala for its dishes.
18)  Kati Grill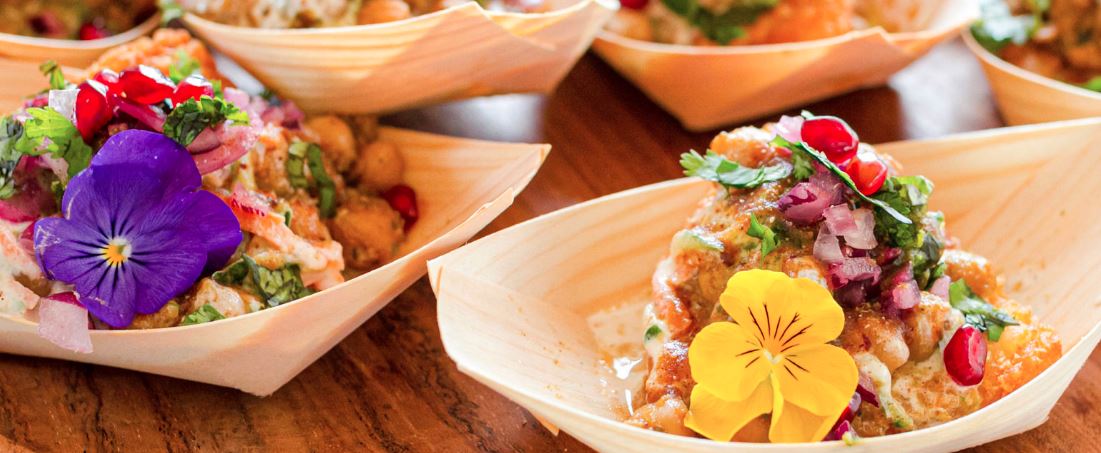 Website: https://www.katigrill.co.nz/
Kati Grill is proud to be introducing New Zealanders to delicious Indian Kati rolls, as well as a variety of Indian Street Food. Serving since 2011. They offer a healthier take on Indian food, unique flavours, which can only be achieved by using freshest of local produce and preparing everything from scratch.
Kati Grill's Delivery Zone is within 3 km. Minimum order $50 for free Delivery or a delivery charge of $15 for an order under $50.
19)  Kai Eatery
Website: https://www.kaieatery.co.nz/order-online
Kai Eatery started in Auckland in 2016 as a night market stall. As there was a minimal existence of restaurants from Taiwan, Kai decided to build an eatery that showcases Taiwanese cuisine. It all began with the XL Fried Chicken. Beautifully marinated on the inside for 24 hours, generously coated on the outside and fried to perfection each time.
Their other famous treats include 100% locally sourced Beauregard kumara fries, Taiwan Tea, and Gua Bao ( a traditional Taiwanese street food consist of tenderly braised pork belly, pickled greens and grounded roasted peanuts).
Due to the markets being in different locations every day, they searched high and low for a permanent home and eventually settled in 1 Rutland St, CBD. Now Kai Eatery is open for 8 or more hours a day to serve the best Fried Chicken and much more!
20)  Edible Blooms
Website: https://edibleblooms.co.nz/
Edible Blooms delicious gifting experience with their wide range of chocolate bouquets and gift baskets that are handmade with love from the finest chocolates, fresh fruit, and doughnuts.
Edible Blooms delivers all around New Zealand but some products are limited to Auckland only such as fruit, donuts and cake gifts. Free standard delivery is offered for those ordering their delightful chocolate bouquets and gift hampers. Same day delivery is available in Auckland +20 km CBD. You can order by 3pm each Friday for Saturday delivery around New Zealand.
---
And with that, we're done with the best food delivery services in Auckland. If you feel a little hungry and stuck at home because of your work or the weather, place an order with these incredible choices.
Have you tried some of the food delivery services we mentioned? If you have, share with us your experience of how the food was by commenting down below.
If you have more time, you might want to have your breakfast or lunch at Auckland's many quaint cafes. To know where the best ones are, you can read our best cafes in Auckland.
Other than that, if you are craving for some waffles and like to make your very own, we have a guide for that too. In that case, you can read the best waffle makers in New Zealand.