Can't seem to find the time to cook due to your hectic schedule? No problemo, just hit up some of these best food delivery services in Auckland and your order will turn up before you know it.
Some of the foods we really like are beyond our cooking skills, so services like these can come in handy. Which market do you have to go to make that hot and appetising Shawarma or the classic Italian spaghetti with meatballs?
For people who are looking for great-tasting food and want them delivered express, here are the best food delivery services in Auckland you will absolutely like!
1)  Pizza Club – Auckland CBD
Website: https://pizzaclub.co.nz/home
Pizza Club is the home of pizza lovers, whether you like meat, chicken, seafood, vegetarian, or even dessert-type pizzas. You have a lot of choices with this service.
Go for the classics such as Pepperoni and Hawaiian pizzas. They almost always never fail to lift up your mood and stimulate your appetite — and I'm sure you can't resist another slice!
But if you want something chunky and meaty, wait till you taste the Kiwi Supreme. It comes with mushrooms, black olives, meat balls, meat, and salami with mozzarella goodness.
Also, you can get Italian, Mexican, Sicilian (a must-try with jalapenos and anchovies), Garlic Prawns, and Salmon and Feta. To satisfy your sweet tooth, you even have the Cool Banana's and Rainbow Pizzas.
Order now and you'll enjoy a pizztastic and delizioso lunch or dinner thanks to one of the best food delivery services in Auckland.
2)  Thai Chef – Parnell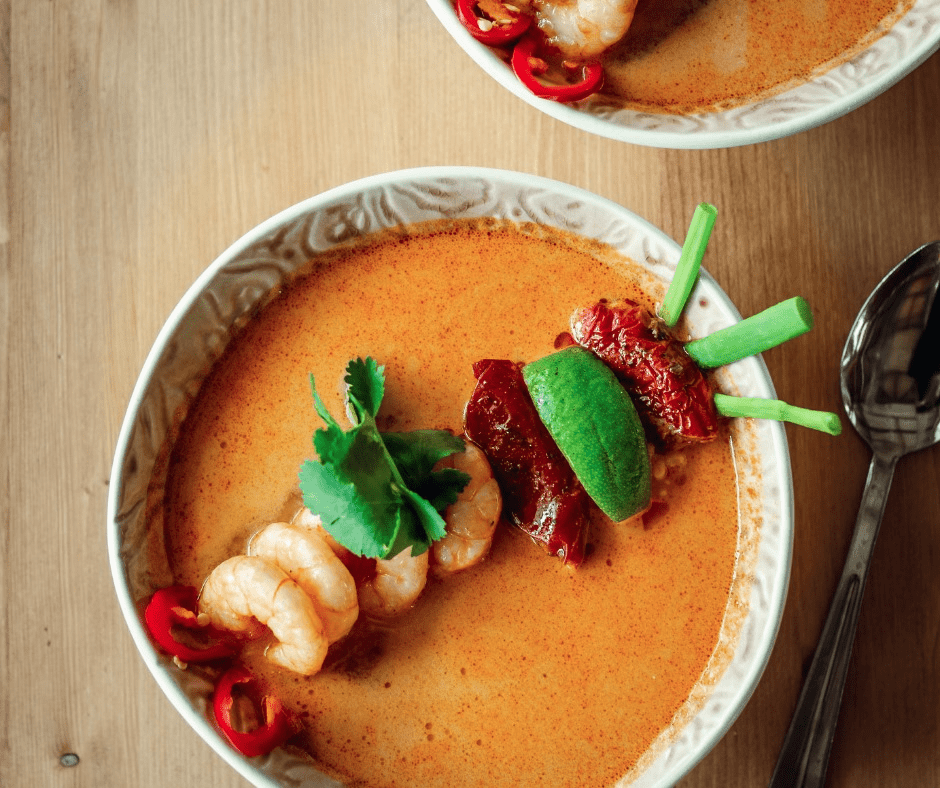 Website: https://thaichef.co.nz/thai-restaurant-parnell-auckland/
If you're in the mood for Thai cuisine, then get your takeaway from Thai Chef. It began only as a caravan food business by Chang 21 years ago and served customers just outside his home.
With gluten-free and vegetarian as well as ordinary recipes, they make it easy to find the dish that will work for you. Most loved is their Famous Chick or marinated chicken breasts in satay sauce with broccoli, onions, leeks, and carrots.
Also, try the savoury Tom Yum soup (hot and sour soup) with a perfect touch of lemongrass, mushroom, chillies, coriander, and meat. Brace yourself for the spiciness of this soup.
And no meal can be complete without the iconic Phad Thai, which is stir fried noodles with spring onions, fried egg, bean sprouts, and nuts in special sauce inside a super omelette!
It has 7 locations across New Zealand in Parnell, Titirangi, Napier, New Plymouth, Wellington, Whangarei, and Christchurch.
3)  WOOP – Eden Terrace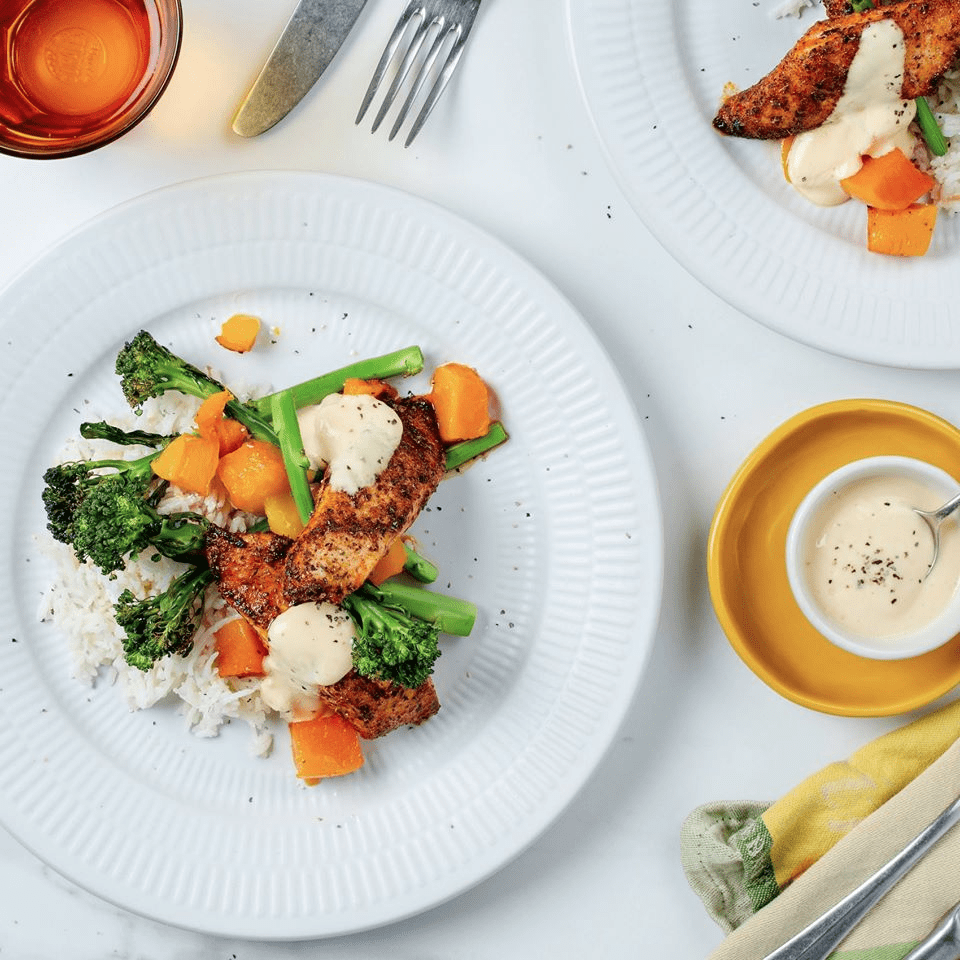 Website: https://woop.co.nz/menu
WOOP is a food maker business like you've never heard before. Instead of ordering ready-made food, you will get exact portions of veggies, meat, sauces, and other ingredients complete with recipe cards.
All you have to do is put them together, which cuts your cooking time drastically for two or three meals ahead. It uses 100% fresh ingredients, with free-range chicken and grass-fed meat or lamb.
You have a range of healthy and savoury Mediterranean, Asian, Mexican, and Greek recipes. Make the Crispy Cumin Lamb cherry tomato salad, or Peking Pork Medallions with vegetables and rice on sesame soy sauce's grasp.
For your breakfast, order Mini Chicken and Bacon Meatloaves with Kumara Wedges (like french fries) or for a gluten-free diet, try the Buttermilk Chicken Tacos with apple and carrot salad.
If you think that healthy eating is unavailable and too complicated to pull off, you won't go wrong with one of the best food delivery services in Auckland — WOOP!
4)  Delight Spice – Newmarket
Website: https://www.delightspice.com/
For a change, why not try some authentic Indian food in Delight Spice? The restaurant opened its doors in 2004 and has since then been cooking to share exotic food selections.
Everyone likes the Butter Chicken, which is Tandoori cooked chicken fillet in creamy tomato sauce. Or if you like to sweeten it up, go for the boneless and mouth-watering Mango Chicken.
By the way, Tandoori is a method of cooking where marinated meat or chicken is heated in the Tandoori oven at very high temperatures, resulting in a smoked and stronger taste. If you've never tried it before, this is the perfect service to use for testing it.
They also have vegetables like Karahi vegetable (a mix of vegetables with cottage cheese), Palak Aloo (cooked spinach with potatoes), or if you like a rice meal, have the Lamb or Beef Biryani.
After those hot and spicy foods, you deserve to complement them with desserts. Maybe a hot chocolate fudge cake or apple and blueberry crumble so it's a complete day or evening for you.
5)  Jess' Underground Kitchen – Remuera
Website: https://www.juk.co.nz/
Want to eat healthy and not feel like it's becoming mundane? Jess' Underground Kitchen offers a lot of fresh and handmade foods with choices for breakfast, lunch, dinner, snacks, and frozen.
Their menu changes from one day to the next to get the newest ingredients. You have to book 1 or 2 days prior as they have a lot of customers.
You can also customise your order for diets such as paleo, keto, vege, regular, hungry, or mini online. They deliver your food in the most careful and organised way so you can cook and eat with little preparation to do.
For lunch, you could have the Vegan Chickpea Curry and Rice, Honey Mustard Chicken and Orzo Salad or the favourite Herb Roasted Chicken with seasonal vegetables.
Or buy the Moroccan Lamb Shank Tagine enhanced by the scent of apricots, bay leaves, and cinnamon with chickpeas and healthy spinach. A perfect meal that is healthy and filling.
When it comes to the best food delivery services in Auckland, Jess' Underground Kitchen has it all!
And with that, we're done with the best food delivery services in Auckland. If you feel a little hungry and stuck at home because of your work or the weather, place an order with these incredible choices.
Have you tried some of the food delivery services we mentioned? If you have, share with us your experience of how the food was by commenting down below.
If you have more time, you might want to have your breakfast or lunch at Auckland's many quaint cafes. To know where the best ones are, you can read our best cafes in Auckland.
Other than that, if you are craving for some waffles and like to make your very own, we have a guide for that too. In that case, you can read the best waffle makers in New Zealand.