Just watched a great film and now itching to achieve an actress's or actor's glamorous look? You can easily have that as we've collated the best hair salons in Christchurch!
There are many hair salons in the city, each place having its own unique appeal and beauty. In the best ones, it feels like you're only going on a retreat for an hour to get a scalp massage and relax.
In Christchurch, you're in safe hands with professional stylists and colourists to trim or cut your hair for that perfect look! With their help, you will look more beautiful than ever.
So sit back, relax, and enjoy. Here are THE best hair salons in Christchurch right now!
1)  Bliss Hair
Website: http://blisshair.co.nz/
Tucked away along 143 Victoria Street, this is one of the best hair salons in Christchurch for those who want fabulous do's. Come in through the narrow door and get ready to have your hair coloured and styled!
You will first spend about 25 minutes for an initial consultation where you can tell them how you'd like your hair to be, or what highlights you're going for to complement your hair. After that, they'll get to work.
If you'd like to dye your hair a natural colour, blonde, or even a cotton candy colour, you're in the right place with Bliss Hair. They're pros in that respect, so many Christchurch natives get that sort of colouring done here.
The talented stylists are cheerful and lively, and style and cut your hair as desired too. Whether you like shorter hair, want to put some fringes in, make it attractively wavy or go for a rebond, you name it.
2)  True Grit Hair
Website: http://truegrit.co.nz/
Boasting award-winning New Generation apprentices, tested hair stylists with a true care for the customer, True Grit Hair has a range of cutting and colouring styles (and makeup) to suit you.
The salon's decor is chic with an elegant luxe flooring. A mix of orange, black, and white hues never fails to perk you up every single time.
Jaqui Victor, True Grit owner and master stylist, leads a team with different experiences, all working toward the same goal — which is to give you an effortless hairstyle for that gorgeous and healthy look.
The team is partnered with L' Oreal Professionnel, Kerastase, Redken for Men, Cloud 9, and Youngblood Mineral Cosmetics, Pureology, and Fabuloso keeping your hair or skin shiny and healthy.
3)  My Hair & Beauty
Website: https://my-hair-and-beauty.co.nz/
In Hair & Beauty, you're in for a treat with its team of professional stylists led by salon owner Wendy Philipse. It is located in Shop 4 Peerswick Mall in the Upper Riccarton area.
It is a fantastic place to go to before going to a party or wedding celebration. They also offer facials, waxing, tinting, and threading to keep you looking gorgeous and beautiful as ever.
Pick up a magazine from the stack and let them restyle your hair as wanted or treat it using Redken to keep it from being dry and make it soft, flowing, smooth.
It is one of your best hair salons in Christchurch because the stylists have more than good styling, care for you and also work with your goal in mind to get the results that you hope for.
4)  Black Hairdressing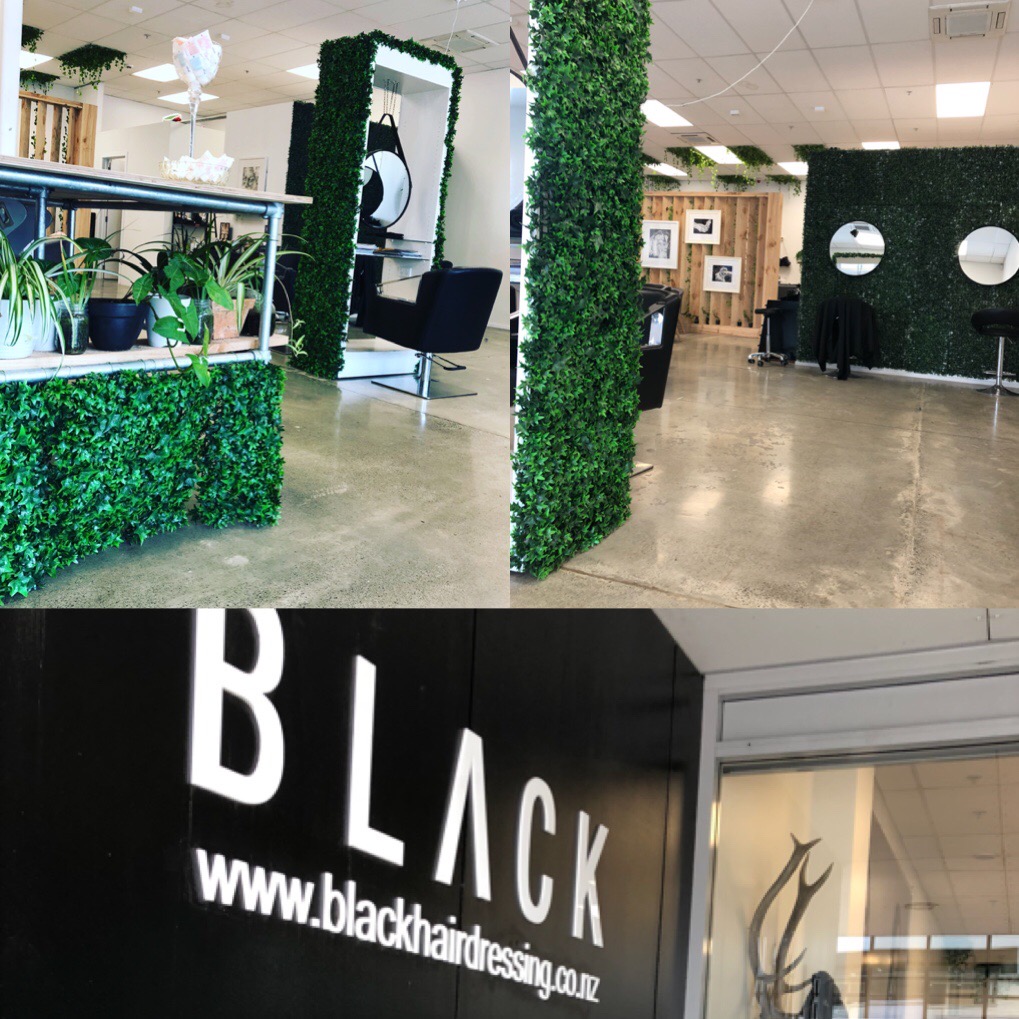 Website: https://www.blackhairdressing.co.nz/pages/salon
At BLACK they have a good time! The salon is fortunate enough to have a very experienced roster of stylist who find delight in driving for the best possible outcome for your hair.
It's not unusual for BLACK to rake clients in with various hairstyles, from black to blonde, rainbows, colours so natural it looks like you were born with it. There's also the fact that they offer precision haircuts, wigs and toppers for hair loss woes and their beloved extension clients.
BLACK is also fond of taming the fro with chemical straightening as well. They're all about performance, from the team itself to the products, all with the goal of driving to achieve the perfect hair that their clients want.
It's also worth mentioning that BLACK uses Olaplex every stem of the way, alongside their chemical services which make use of their huge variety of top of the line products that can help you achieve the hair of your dreams.
5)  NSpyre Red
Website: http://nspyrered.co.nz/
Changing your hairstyle or looks may be a little intimidating for you in ordinary salons, but not with this salon. Here, rather than be uneasy, you will feel NspyreRed.
Its master stylist and salon owner entered a lot of competitions and bagged the NZ Industry Awards' 2019 Hairstylist of the Year and 2018 NZARH Senior Stylist of the Year. The owner has also directed the Matrix team and was a part of the Australia New Zealand style squad.
If you are going to be a bridesmaid, a bride, or are simply attending an important family event, you can count on this quaint salon and its colour experts to make you look beautiful and at your best.
In this regard, they provide bridal hair packages, and editorial photoshoot packages. Colour corrections and creative styling for women who want a chic and attractive look.
6) Headmistress Organic Hair Salon
Website: https://headmistress.co.nz/
Headmistress is an eco-friendly hair salon that uses certified organic colour and natural-based products. Some of these are:
Colour Herb – A herbal-based permanent hair colour with aloe vera, no paraben, NO AMMONIA and only 3% peroxide. Herbatint has fewer chemicals in than other permanent hair colours on the market, and the absence of ammonia results in little or no penetration of the epidermis and is less likely for people to have allergic reactions.
Neuma – These products have ZERO synthetic fragrance, sulfates, parabens, 1,4-dioxane, phthalates, glutens, neurotoxins, aluminum compounds, glycols, formaldehyde donors, ureas, carcinogens and environmental pollutants – simply a genuine, sustainable brand,
7)  Earth Organic Hairdressing
Website: https://earthorganichairdressing.co.nz/
As Christchurch's most mindful salon, Earth Organic Hairdressing creates confident, contemporary and beautiful hair using natural, organic and mineral ingredients in a sustainable, beautiful oasis right in the heart of the city.
Their bespoke and tailored services can meet any style and hair type desired by their customers. Their stylists each have at least eight years experience; clients rave about their creative, exciting, considered and confidently carried out results.
Earth Organic Hairdressing is all about one-on-one service. Your whole appointment will be exclusively with a single, dedicated and fabulous stylist. This means you can relax and know that your initial consultation will be the final result.
8)  Megan Nicole Hair Design
Website: http://www.megannicolehairdesign.co.nz/
Owner Megan Nicole has been hairdressing for 12 years, 6 of these in Megan Nicole Hair Design. Her passion for hair began at a young age and Megan always knew hairdressing was going to be her career choice.
Megan and her expert team of hairstylists offer stylish hair services but are also affordable. You will receive the wow factor when you walk out, without the large price tag.
9) V For Hair & Beauty
Website: https://vforhair.co.nz/
V For Hair & Beauty is your one-stop ladies and gents grooming shop. Hair, Beauty & Barbering salon all in one convenient location in Merivale Mall, Christchurch.
V For Hair & Beauty is a boutique feminine ladies hair and beauty salon for the girls. They also offer a wide range of Schwarzkopf hair care, styling products, GHDS, Pure Fiji facial and skincare.
Their stores are located at 189 Papanui Road, Level one Merivale Mall the Fashion central of Christchurch.
10) Vj Barbers Men's grooming
Website: http://www.vjbarbers.co.nz/
Vj Barbers Men's grooming offer services catering to young lads and old boys with a modern-day twist. All of the barbers at Vj Barbers strive to provide high-class style and service in an upbeat and masculine environment.
Whether it's the latest fashion trends or short back and sides, their barbers are all fully trained to the highest standards. Vj Barbers Shop is a traditional full service barbering at its finest,  including haircut and styles, men's facials as well as their famous hot lather face shave menu.
All Haircuts are shampooed and are finished with a neck shave to get all of those unsightly neck hairs and not to forget ear and nasal hair and those eyebrows. The service is then finished with a styling product to suit your style.
11)  Scissortrix
Website: https://www.scissortrix.co.nz/
When it comes to colour styling like making honey blonde colours pop or getting a natural looking highlight, Scissortrix is your go-to among the best hair salons in Christchurch.
This salon has only 4 stylists to do the cutting and styling — they are Merilyn, Kylie, Rachel, and the newest Scissortrix, Alana.
To make your hair glow and protect it from the sun, they have lots of hair care products such as Kerastase and L'Oreal. They do their best to prevent split ends, dryness, breakage, damage and styles it so you can look like a model.
Because it's so sunny and bright, you will love to visit this salon to get your hair done. And for the men, you will get a fashion-forward, neat look by these competent stylists too.
11)  Simpatico Hair Studio
Website: http://simpaticohairstudio.com/
Simpatico was created by Leticia started as a mobile hairstyling service.  After 2 years on the road, she had a private hair studio at her home and eventually jumped into a commercial salon in Phillipstown!
Leticia is a fully qualified creative hairstylist with an NZQA recognised, International Certificate.
In Leticia's salon, you can always expect a clean, tidy and welcoming environment. You will be greeted and made to feel comfortable.
A refreshment menu is available and will always be offered. On those cold wintery days, a complimentary lavender wheat bag will be applied to your shoulders to help soothe those aches and pains. This service is also available in summer, please feel free to ask.
Home hair care recommendations will be made for you to be able to have beautiful hair between your visits.
Rebooking your next appointment is advised before leaving the salon, as this is more convenient for you as a client to ensure you can have the day and time that suits you best. You can also do your booking online conveniently.
12)  Vicki's Hair Studio
Website: https://vickis-hair-studio.business.site/
Vicki's Hair Studio's hair salon is located at 205 Avonhead Road, Avonhead, Christchurch 8042. They're open from Monday to Friday starting at 9:00 AM up to 5:00 PM (and 7:00 PM on Wednesdays).
Whatever your needs may be, get in touch with them for more details about their products and services.
13)  Balayage Hair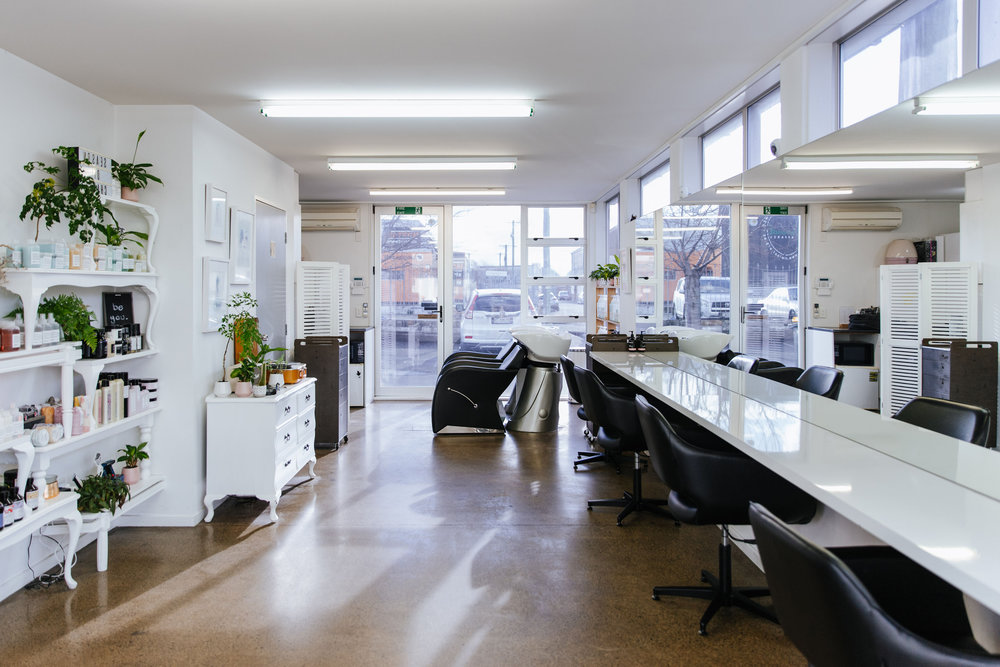 Website: https://www.balayagehair.co.nz/
Balayage Hair is composed of a group of creative hairdressers who value individual services for their clients. They are very passionate about the hairstyling craft and are dedicated to delivering great results.
They are based in a cute studio-style salon next to the amazing cafe Addington Coffee Co-Op. They work Monday to Saturday, so grab a coffee next door and come check them out for yourself and book your new look – whether it's a quick hair cut or a comprehensive hair treatment.

Whilst it's not compulsory, they recommend every new client book a 15-minute complimentary consultation to receive a specialised assessment of your hair and an accurate quote to allow them to book an appropriate amount of time for your service.
---
And this concludes our roundup of the best hair salons in Christchurch. Your hair deserves care and styling and our suggestions will surely provide the best of that.
Do you have any questions, opinions, and experiences about the services we listed? If you have, drop us a line and we will get back to you.
You might also be wondering about the hairdressers in Wellington if you're in that area or going there. If so, just check out our list of the best hair salons in Wellington.
But if you're from Auckland, not a problem, as we got the best hairdressers in Auckland for you.