The 6 Best Hot Water Cylinders in New Zealand
Are hot showers making you wait a long time or is there not enough hot water for everyone in your house? If so, we'll help you out today, as we're listing the best hot water cylinders in New Zealand!
First, a quick explanation — hot water is supplied via the pipes that lead back to your hot water cylinder found indoors or outdoors. It is responsible for heating up your tap water and showers.
There are a few types of hot water cylinders you can use. Basically you'd have to consider where to place them, how many people are using them, the pressure level, etc.
But first, let's take a look at these types and differentiate them. Doing so will give you an idea of how to pick a cylinder later, once we go through our favourites.
Different Types of Hot Water Cylinders
Whether you need heated water to take a shower, deal with the cold Kiwi weather, or make a hot compress, below are the different types of hot water cylinders you can have: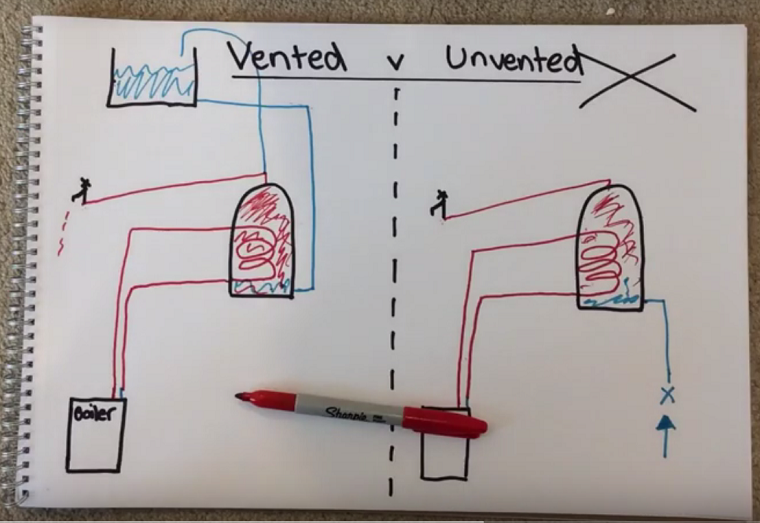 Caption: Compare vented vs unvented hot water cylinders
1. Vented or Open Vented
As you can see from the illustration above, vented hot water cylinders get their supply of hot water from the pipe leading up to the cold feed mounted high up in your loft.
In the cylinder tank, there are coils coming from the boiler. Contact with those coils turns cold water into hot water.
The hot water that now fills the cylinder goes to your tap water supply, ready for you to use. You get a good flow rate of heated water with vented cylinders.
They are a safer option too, since the open vent pipe from the cylinder acts as a safety measure that releases pressure and heat in case they build up too much.
Their downsides are that they require you to install them on a high wall, and some of the copper models are not insulated enough to prevent heat loss along the way.
2. Unvented
This is pretty similar to the other type. But rather than getting its water supply from a cold storage tank situated above, it supplies hot water through the underground mains pressure.
As much as 20 litres per minute or up will grant you strong water flow — for taps and showers alike.
In terms of installation, you'll need less space, although it will be a little sophisticated to install so you will need to call in a qualified plumber to set it up.
For the price, these products are more expensive than the vented cylinders.
3. Tank in Tank
Instead of transferring heat energy through the coils as with the vented and unvented kinds, a tank-in-tank uses an outer tank that sits just outside its main inner tank.
The outer tank holds your primary water. It transfers the heat to the inner tank, which holds the fresh water.
If you never want to wait for your hot water anytime in your home, a tank-in-tank cylinder would be a great choice.
Installation will also involve lots of pipes and connections, so it's best to call on a reputable engineer. And with it installed, you'll need to maintain it at least 2-3 times a year.
4. Thermal Stores
Thermal stores are heating equipment used not only for hot water production but also for space heating. This type has a heat exchanger where the water from the thermal store passes through the taps.
They are called stores for the reason that they store up renewable heat that you can use if needed. And you can also opt for an open-vented thermal store if you want.
About Mains and Low-Pressure Systems
When talking about how water cylinders, you will also encounter terms like "mains" or "low-pressure cylinders". Let's define them quickly before we go through the best hot water cylinders in New Zealand.
Mains are simply your water supply coming from the pipes underground. These can deliver more powerful pressure for your water.
If you have this water system, you should choose a water cylinder that works best with it.
Meanwhile, low-pressure systems have weaker water pressure than average, but are good nonetheless.
A low-pressure system needs a water tank that supplies it from above (which means it would be gravity-fed). But you can increase the pressure for one by adding a water pump.
The Best Hot Water Cylinders in New Zealand
With all that information, we are now set for the best hot water cylinders in New Zealand.
The point is to have an efficient model that will help save your water use and at the same time have the amount of hot water you need ready at all times. Here goes!
1. Rinnai 190L Mains or Low Pressure Solar Hot Water Cylinder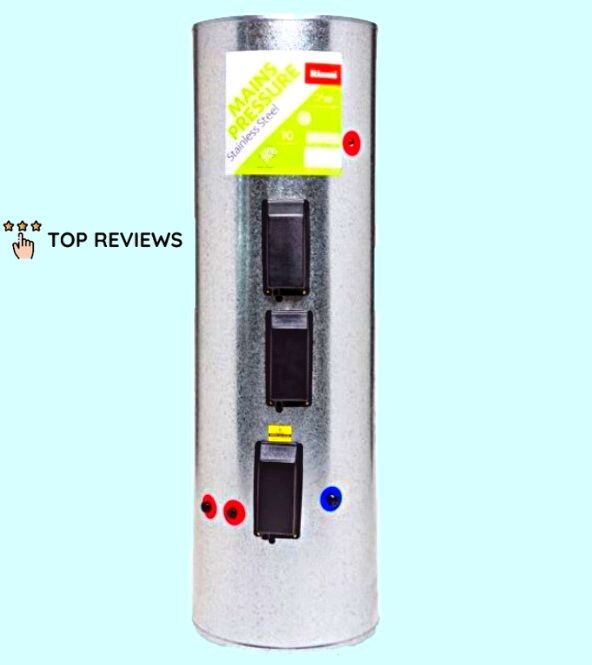 Price: from NZ$1,980
| | |
| --- | --- |
| Specifications | |
| Tank Size | 190L |
| Height | 1380mm |
| Diameter | 550mm |
| Element Sizes | 2kW |
Allowing you to use renewable energy from the sun, this Rinnai Mains Hot Water Cylinder is made to be used on indirect or closed-loop water systems — that needs a solar panel of course!
You'll find the most use for this in places that have colder climates. That's because it's made to resist frosting because of the glycol in its heat exchanger fluid.
With a lower single coil, the heat is easily transferred through to your taps. Therefore, you can use it to provide hot water in commercial buildings and homes.
So it can be used as both a mains and low-pressure heater that can be installed only indoors. Plus you are covered by a 10-year warranty with Rinnai.
Highlights
Solar-powered hot water cylinder
For commercial or home settings
Can be used as mains or low-pressure solution
Resists frosting within the tank
2. Rheem Stellar 130L Mains Outdoor Gas Storage Water Cylinder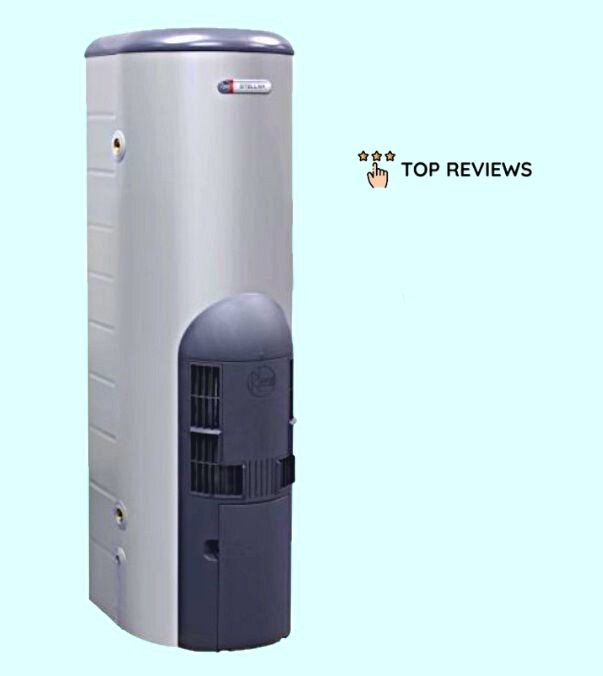 Price: NZ$2,215
| | |
| --- | --- |
| Specifications | |
| Tank Size | 130L |
| Height | 1600mm |
| Width | 485mm |
| Hot water recovery | 200L per hour |
If you're looking for a gas heater that can work without electricity, then you should go for Rheem Stellar 130L Gas Hot Water Cylinder.
It can send warm water your way and others at the same time. No matter how the mercury is doing outside — whether shaking or sweltering — it works remarkably.
The Stellar's enamel coating and SuperFlue give it nice durability. Rheem is also a very famous brand when it comes to heaters and all its products have followed the Gas and Electrical Certification Amendments of 2013.
And just a perk for one of the best hot water cylinders in New Zealand: you get a sweet 10-year warranty that takes care of any defects found in the cylinder.
Highlights
Functions with or without electricity
Works regardless of the hottest or coldest climate
Stylish outdoor unit
Mains-powered
Confidence-inspiring warranty for 10 years
3. Rheem 135L Mains Indoor Gas Hot Water Cylinder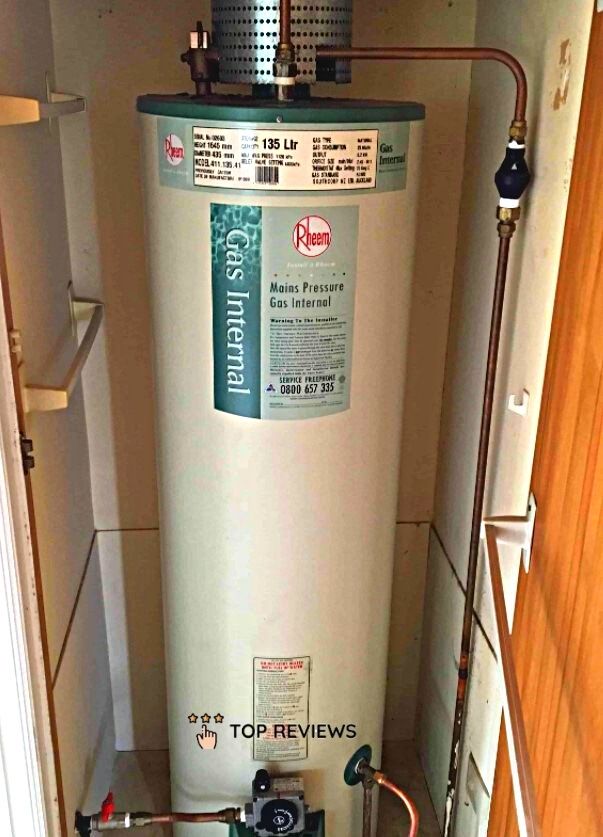 Price: NZ$1,812
| | |
| --- | --- |
| Specifications | |
| Tank Size | 135L |
| Height | 1555mm |
| Width | 430mm |
Where the Rheem Stellar is an outdoor gas version, this 135L is fitted indoors. It has enough hot water capacity to accommodate more than a few tap water conduits in the house.
And similar to the Stellar, the Rheem 135L is lined with vitreous enamel that never wears out or shows damage from the water that is processed within it.
No electricity is needed, so you can keep using your hot water even when the power's out. It is not too bulky either, and installing it is simple.
It's also 100% made in New Zealand, so it comes from a manufacturer aware of the weather and conditions of this country.
Highlights
Indoor gas water heater
135L storage capacity
Capable of supplying water through many taps
Uses mains water pressure supply
Kiwi-made, perfect for NZ houses
4. Greenglo 180D Mains Dual Solar/Wetback Hot Water Cylinder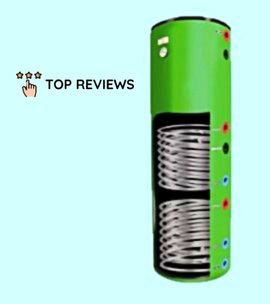 Price: NZ$1,959
| | |
| --- | --- |
| Specifications | |
| Tank Size | 180L |
| Max Water pressure | 800kPa |
| Height | 1210mm |
| Diameter | 615mm |
| Element Sizes | 2 x 2kW |
Take away the clutter and confusion with the highly versatile Greenglo 180D Hot Water Cylinder. It can provide an all-in-one solution for heating your water and rooms through the heat pump, radiator, wetback and even solar loop systems.
How does it do this? It has 2 electric connectors on its body and also 2 spiral coils inside the tank. Those allow optimum transfer of heat and energy throughout your house.
Its design is a hub for your mains pressure and it's easy to install, thanks to its small and slim form. Note that it's only for indoor use.
What's more, it is insulated with 50mm polyurethane to be more heat-efficient and to deliver minimal loss of heat during transfer or movement.
If you like to make use of heat in your water and surroundings, give the Greenglo a go.
Highlights
Safe all-in-one heating solution
Supplied by mains pressure
Small and compact form to save space
Used only indoors
Fast heat transfer
5. Rheem 180L Low Pressure Copper Electric Water Heater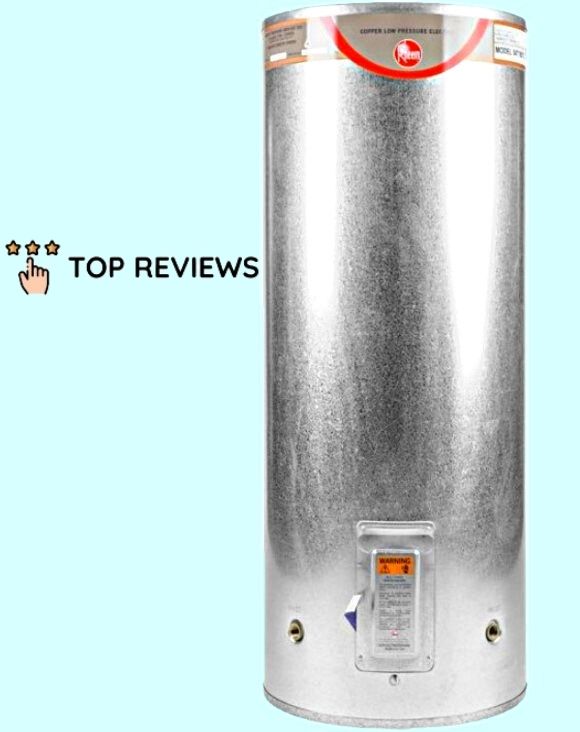 Price: NZ$1,578
| | |
| --- | --- |
| Specifications | |
| Tank Size | 180L |
| Max Water Pressure | 76kPa |
| Height | 1020mm |
| Width | 610mm |
| Element Sizes | 2kW |
It's not always necessary to utilise a high-pressure cylinder, especially if there are only one or two persons living with you or if you live in a studio-type home but are on the go most of the time.
In that case, it might be wise to get an efficient and more affordable low-pressure water heater. The Rheem 180L electric heater boasts a water pressure of 76kPa, enough to bring in hot water for a few people you're with.
This particular Rheem low-pressure cylinder also has three inlets where you can easily ask your plumber to set up your pipes. It doesn't pack as much weight as others and is relatively easy to install too.
Highlights
Low-pressure cylinder for indoor use
76kPa pressure level for a few people or less
Easy to install with 3 inlets (left, right, and bottom side)
Provides good insulation
Lustrous copper material
6. Rinnai Smart Cylinder 250L Low-Medium Pressure Water Heater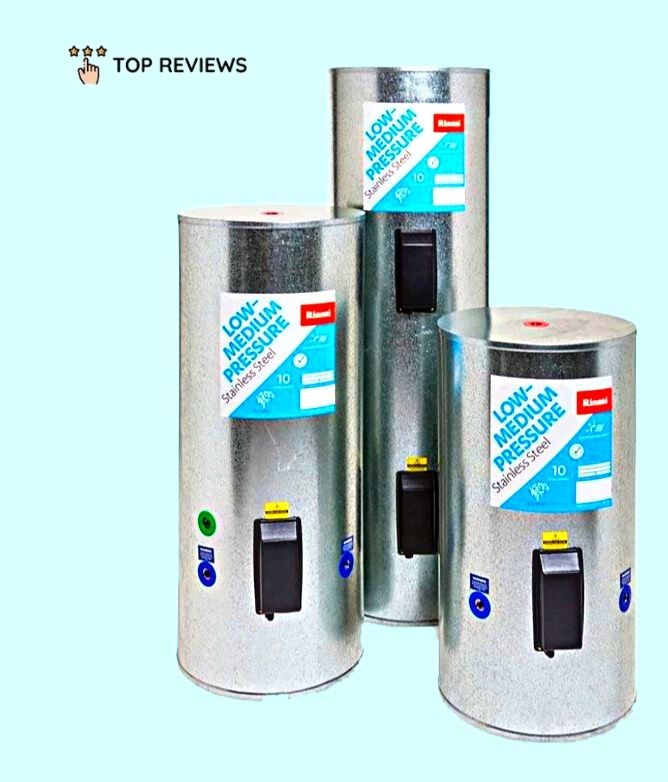 Price: NZ$1,509
| | |
| --- | --- |
| Specifications | |
| Tank Size | 250L |
| Max Water Pressure | Up to 120kPa |
| Height | 1730mm |
| Width | 550mm |
| Element Sizes | 3kW |
The most convenient feature you get to read about in this list is probably in the Smart Cylinder. It has an innovative iQ mode that learns your hot water habits and saves and remembers them.
That way, it will help economise your water use by up to 10% as opposed to ordinary cylinders. You can access this via the LCD controls, where it lets you choose between 3 modes (manual, vacation, and smart).
There are 3 inlets in the Smart Cylinder, making it simple to install. Its rounded shape allows it to store hot water, thereby becoming 98% more effective, while stainless steel keeps it durable for many years of use.
Whether you intend to link it to your mains or low-pressure system, it would do. Except that it won't work with solar looped systems and heat pumps.
Lastly, you are not limited to only the stainless steel but can also use the enamel type. The enamel type is a good option that will last years, as it is not subject to any stains or corrosion.
And yes, you'll have peace of mind with a warranty that lasts for 10 years.
Highlights
Low-pressure or mains hot water cylinder
Makes it very convenient with iQ mode (smart, manual, or vacation)
Easier to install with 3 inlets
Stainless steel and rounded form for better heating effectiveness
Helps you conserve your water use
10-year warranty
Customer Reviews
Besides the iQ mode, it has a child lock feature to keep kids from accessing the controls of the Smart Cylinder. It's also important to note that it's not fit to be used for heating spas or pools.
A reviewer of this product at hotwatercylinders.nz blog writes this as his verdict for the Smart Cylinder:
 "The Rinnai Smart Cylinder is a reliable appliance all in all. It does its job well and even saves you money. Its smart features offer benefits that are well worth the upgrade from gas, if you're ever considering it."
And there you have it for the best hot water cylinders in New Zealand! With our suggestions, we hope you learned something so that you know exactly what to pick for your home.
If something is not clear, you can just ask us questions and we'll get back to you as soon as we can.
Need someone to help you set your cylinder up for you? You could read up on our best plumbers in Christchurch. They are qualified plumbers that will install your cylinder fast and efficiently.
But if you live in Wellington, you can just check out our best plumbers in Wellington instead. Either way, a professional can ensure a quality setup!