By Anders Wilson
Need someone to repaint your house inside and out? Luckily for you, we have gathered the best house painters in Auckland that can bring a fresh new look to your place or rejuvenate your property.
The style of your home hinges on the interior design and the colour scheme. The wrong colours can throw off the balance and harmony of your decor, not to mention cause you annoyance.
That's why getting the best Auckland house painters matters so much. A good painter can even increase the value of your home!
So, let's start with the list! Here are the best house painters in Auckland right now:
1) Painter Compared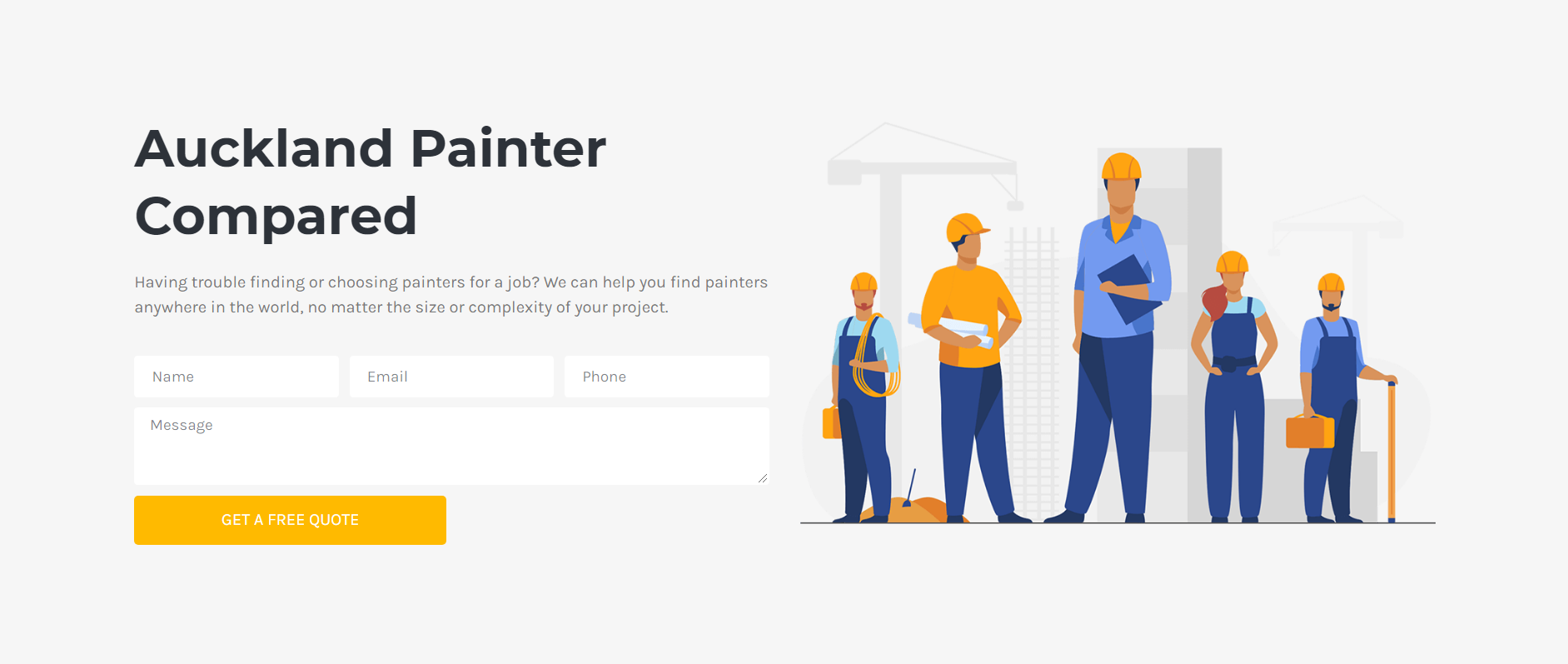 Having trouble finding or choosing painters for a job? Painter Compared can help you find painters anywhere in the world, no matter the size or complexity of your project.
They are equipped with a comprehensive global directory of skilled painters who can deal with any project. With them, you won't have to go through the hassle of researching contractor after contractor and waiting for their estimates. Simply reach out to them, and you'll receive a list of paint contractors in your area as well as their estimates on your specific paint job.
Highlights
Painters you can trust
Free quote
2)  BJA Painting Services
For the last 25 years, BJA Painting Services has been offering interior and exterior painting for residential and commercial clients across Auckland.
They pride themselves on quality painting from start to finish. The team is reliable, efficient, and friendly that will make your kitchen, bathroom, deck, porch, or office neat and appealing.
Most of their customers come from referrals and word-of-mouth. And because they get the job right the first time (and all the time), they are one of the best house painters in Auckland.
Highlights
Over 25 years of experience
Offer private or commercial painting
Handles all pre-paint tasks
Customer Reviews
Alberto Stone left a 5-star review on Google. He said:
"Top quality house painters in Auckland. We highly recommend Brian and the team at BJA Painting Services. They have done a great job of painting our home."
3)  Smart Painting Ltd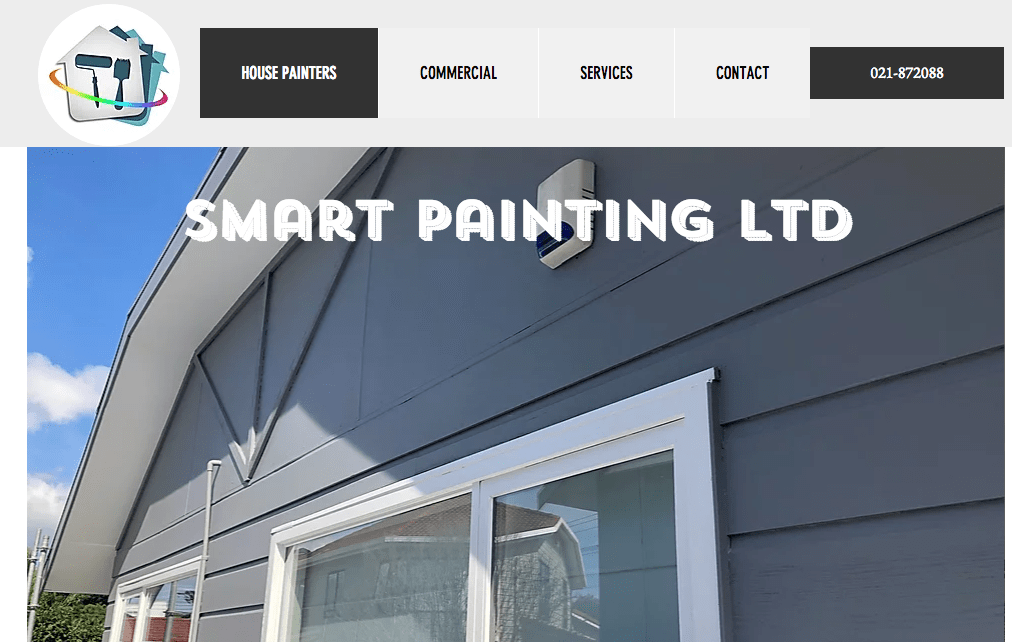 | | |
| --- | --- |
| Best for | Overall Painting Service |
| Services | Interior Painting, Exterior Painting, Commercial Painting, Interior Plastering, Wood Staining |
| Address | 14 Pelican Lane, Unsworth Heights, Auckland 0632, New Zealand |
| Contact no | 021 872 088 |
| Website | https://www.smartpainting.co.nz/ |
If you'd like a paint job you will be proud of, look no further than Smart Painting Ltd. It's true that they stand behind their claim that they paint to the highest standards, as proven by client reviews.
Their services include residential and commercial painting, plastering, and wood staining. No matter how complex the job, Jeff and his team get it done professionally and on time.
What's more, they respond promptly to the customer's call and give useful advice. That's why we believe they are among the best house painters in Auckland.
Highlights
Superb painting
Friendly, professional team
Maintains great communication
Customer Reviews
Marc Armitage wrote a helpful review on Google. The company has a great score on Google Reviews, by the way, racking up an impeccable 5 stars from 60 reviews in total:
"Jeff and his team did a fantastic job freshening up the interior of our new home. He was able to work within our budget and offered sound advice as to the areas we should prioritise and others we should not…"
4)  On Point Painters Ltd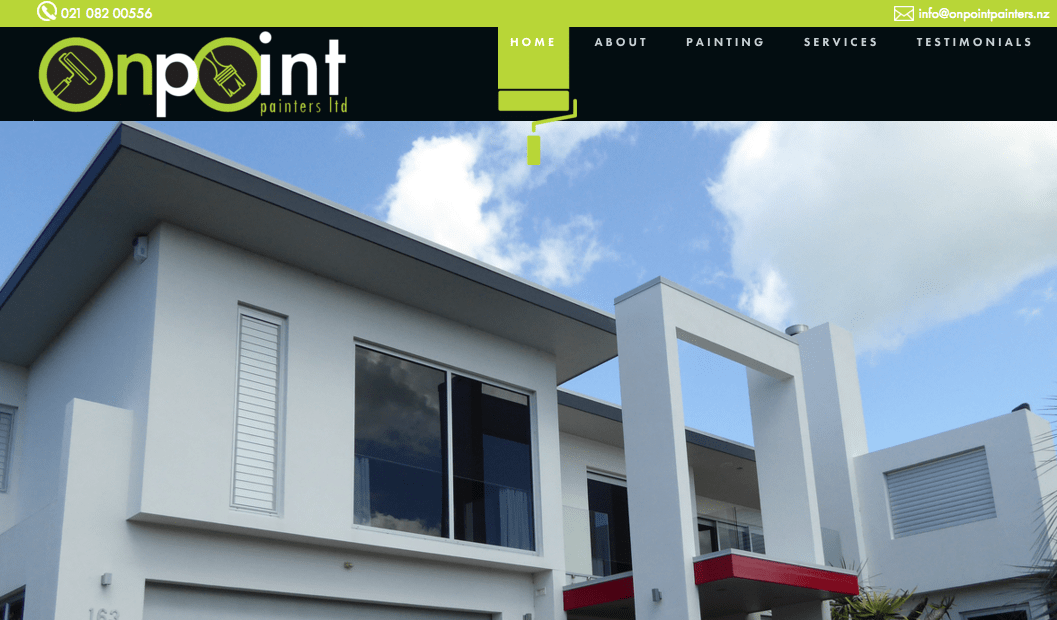 | | |
| --- | --- |
| Best for | Cost-Effective Prices |
| Services | Residential, Commercial, and Industrial |
| Address | 10a Waimarie Street, St Heliers, Auckland 1071, New Zealand |
| Contact no | 021 082 00556 |
| Website | https://onpointpainters.nz/ |
Give your place a complete makeover on its facade or interior with On Point Painters. Not only will they handle the painting but everything prior to that — like plastering and gib stopping.
With over a decade of experience, their painters are extremely skilled and colour-smart. They can turn the old and homely into something fresh and appealing with their services.
Whether it's a large renovation project or a small residential improvement, On Point Painters will provide you with top-quality service and value for your money.
Highlights
10 years of experience
Impressive painting quality
Value for money
Customer Reviews
Let's take a look at the Google review made by Owen Welsh:
"Highly recommended. Connie and the team accommodated our extremely tight timeline and went above expectations. Quality of work was very good and pricing fair. Thanks guys!"
5)  Goldenland Painting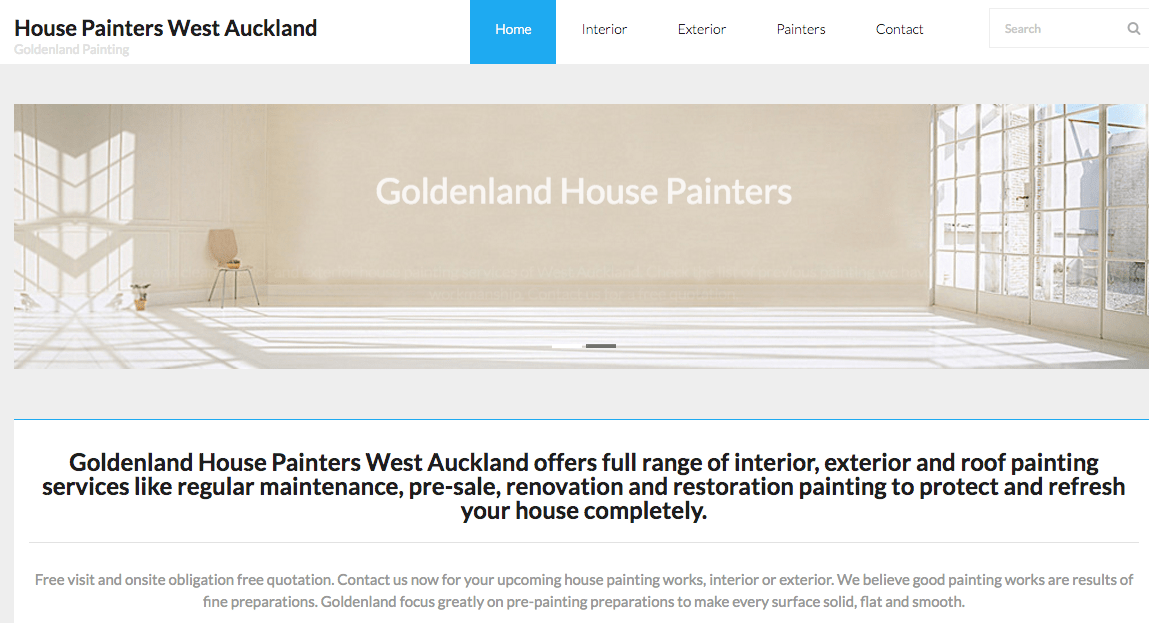 | | |
| --- | --- |
| Best for | Exterior House Painting |
| Services | Interior Painting, Exterior Painting, and Roof Painting |
| Address | 92 Hobsonville Road, West Harbour, Auckland 0618, New Zealand |
| Contact no | 02 138 7991 |
| Website | https://www.goldenland.co.nz/ |
Goldenland Painting offers top-notch painting services for your exterior, interior, and roofing. Their talented painters bring a pleasant and neat finish to your residential or commercial space.
They are known for very clean, smooth work. That's because they always take time to even out all surfaces before they begin applying coats of paint.
By the way, they also offer a solid 5-year warranty for their exterior painting.
Highlights
Highly experienced painters
Neat and trim style
Also offers maintenance work
6) Diamond Decorators
Best For
Domestic and Commercial Painting
Services
Residential Painting
Commercial Painting
Speciality Coatings
Exterior painting and maintenance
Moisture Detection
Roof Painting
Waterproofing Systems
Plasterboard Stopping
Timber and Joinery Repairs
Colour Consulting
Protective Coatings
Laboratory hygiene requirements
Exterior recoating of Monolithic, insulclad and solid plaster homes
Address
PO BOX 316072
WAIRAU VALLEY POST CENTRE
GLENFIELD 0760
Contact no
0274 963660
[email protected]
Website
https://diamonddecorators.co.nz/
Diamond Decorators are the painting specialists you can rely on when it comes to your domestic and commercial painting needs. With over 35 years in the industry, you can count on them to get the job done.
Their team is composed of skilled and efficient tradesmen, whose expertise ensures that you'll receive only the best painting jobs. This is done with the combination of their skills and the latest painting technology.
Nothing brings them satisfaction more than providing a job well done. Call Diamond Decorators now!
Highlights
35 years of experience
Wide variety of painting services
7) Total Paint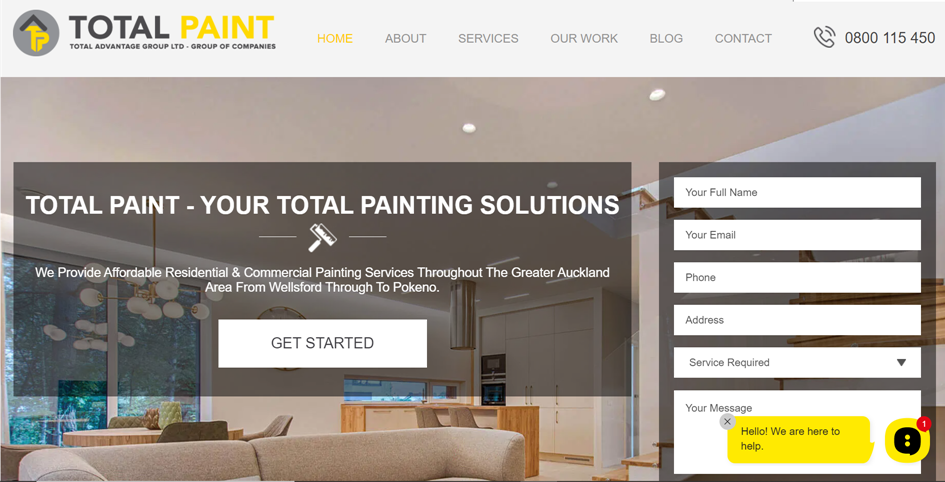 Best for
Interior and exterior painting
Services
ROOF PAINTING AUCKLAND
COMMERCIAL PAINTERS AUCKLAND
INTERIOR & EXTERIOR PAINTERS AUCKLAND
GIB® PLASTERBOARD STOPPING AUCKLAND
PLASTERING AUCKLAND
Address
Total Paint
6D Dallan Place,
Albany, Auckland 0757
Contact no
0800 115 450
[email protected]
Website
https://total-paint.co.nz/
Total Paint offers the complete range of services you might need when it comes to interior and exterior painting. Considered to be one of the best house painters in New Zealand, they make sure to have their line open for both commercial and residential renovation and fixings.
In terms of quality, you won't have to worry about anything as the painters on call are all experts and are equipped with years of experience. They are also trained for safety procedures and post-maintenances.
Contact Total Paint on their website for more inquiries and free quotation!
Highlights
Minimal interruptions
High-quality painting services
Flexible scheduling options
Free colour consultation
8) Blue Sky Painter
Best for
Fast and Affordable Painting
Services
Interior Painting, Exterior Painting, Fence Painting, Residential & Commercial Painting, Plastering, Colour Consulting, Roof Painting, House Wash
Address
4/35 Highgrove Lane, Totara Vale,
Auckland, New Zealand
Contact no
+64 210 362 056
[email protected]
Website
https://blueskypainter.co.nz/
Blue Sky Painter is a company that places importance on proper planning, as they believe that it is the key to a successful project.
With that idea in mind, they make sure to work with their clients closely during every part of the process. No matter what you commission them to do, you can rest assured that Blue Sky Painter will get the job done.
Highlights
Experienced team
Prioritises customer satisfaction
Customer Reviews
"Excellent recommendation for this company. They got the job done to an excellent standard and on time too! They are very clean while they work and leave everything clean and tidy when they go home. They are mindful of the circumstances in the house and manage to complete all the jobs done to a very high standard working around the family. Excellent job and highly recommended, will use again!"
9) Go 1 Day Painting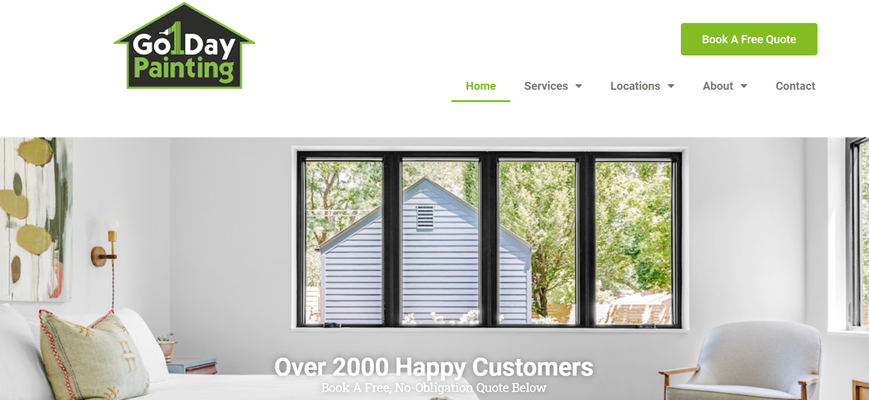 Best For
Wide range of painting services
Services
Interior Painting
Exterior Painting
Roof Painting
Spray Painting Doors/Cabinets
Bathroom Painting
Deck Staining & Painting
Fence Painting
Real Estate Services
Cedar Staining
Commerical Painters
Property Management Services
Address
Trends Centre, Level 1
49B Main Highway
Ellerslie, 1051
Auckland
Contact no
0508-Go1-Day (0508-461-329)
[email protected]
Website
http://go1daypainting.co.nz/
Go 1 Day Painting is the company to acquire if you want an undisrupted environment where you can still work around even when some parts are getting the painting done. Their team of amazing painters are swift in doing the job and can ensure that what other companies finish in a week or two, they can do within just over a day.
The company promises a high-quality finish to whatever surface you'd want to be painted, and that their services last longer than regular ones.
Experience beautiful paint job at a more affordable price, contact Go 1 Day Painting now for a free quote.
Highlights
Fast and efficient painting service
Prompt response from the company
Highly skilled painters
Premium standards
Customer Reviews
Here's what Lindsay Curnow had to say about Go 1 Day Painting's top-notch painting service:
"Go1Day Painting did a great job here.
We had lots of messy areas to fill & paint; he was very quick, & clean & tidy.
We are extremely happy with the work & the communication. Thank you."
10) Shine Painters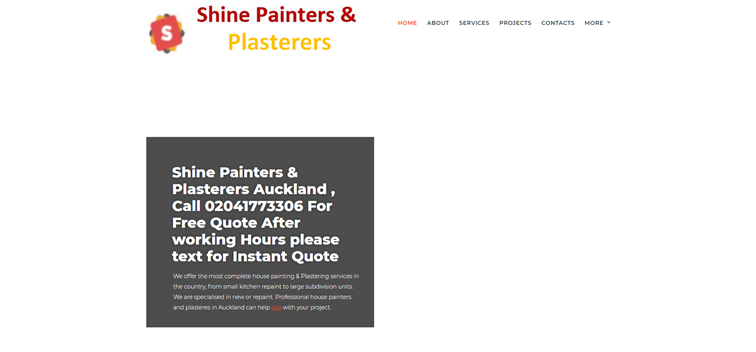 Best For
Decade of experience
Services
Floor Tiling
Bathroom Tiling
Apartments Painting Auckland
Body Corporate Painters Auckland
Residential Painting Auckland
Interior House Painting
Address

34 Liddesdale Place, Papakura, Auckland 2110, New Zealand

Contact no
Phone:
02040795709

E-mail:
[email protected]

Website
http://www.shinepainters.co.nz/
Considered to be one of the best painting services company in all of New Zealand, Shine Painters is truly one to consider if you're looking for guaranteed perfection, and nothing less.
With over ten years of experience, their team of painters has proven that they are skilled enough to provide top-notch quality painting services that are sure to be worth the price. They offer a multitude of painting services including general interior and exterior painting, residential painting, commercial painting, and garage painting services.
Aside from paint jobs, Shine Painters also offers floor and bathroom tiling to partner. Check out more of the details on their site to learn more.
Highlights
Dependable painting service
Flexible discount system
Painting service covered with insurance
Customer Reviews
Frances Wilkinson has left a very detailed review, pointing out Shine Painters' fast and efficient service when it comes to painting. Giving them a perfect rating, here's what they said:
"We contacted Shine Painters on a Friday afternoon as we needed an urgent job done by Monday for plaster and paint. They quoted that Friday evening and the job was complete by Sunday afternoon and it looks great. Highly recommend!"
11) A & B ADVANCED PAINTING & DECORATING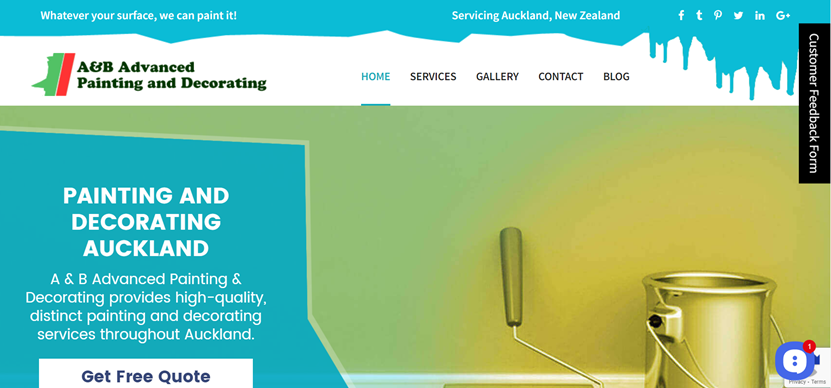 Best For
Services
FLOOR COATING
TIMBER STAINING
COMMERCIAL PAINTING
PLASTERING
HOUSE PAINTING
EXTERIOR PAINTING
INTERIOR PAINTING
Address
Servicing Auckland
New Zealand
Contact no
Phone – 0210 864 0140‬
Email – [email protected]
Website
http://www.abpainting.co.nz/
A&B Painting and Decoration is a professional painting service that has over 12 years of experience in the scene. Their expertise results in top-notch results worth every penny and more, and it's surely something you'd want to acquire.
They can assist you in various types of paint jobs, promising great quality no matter the surface in need of fixing.
Other services A&B Painting and Decoration offers to include floor coating, timber staining, and more. Check out more details on their site for more information.
Highlights
Professional painters
Fair and affordable pricing
Industry-leading excellence
Customer Reviews
Garnering only five-star ratings on their Google Review, A&B Painting and Decoration has proven time and time again how amazing they are in their job. Here are a few of the feedbacks left for them:
"Lanawas and his team painted the interior of our house, has done an amazing job, finished on time, very reasonably priced, we highly recommend his work, great to deal with too."
"Excellent services from AB Painting. Lanawas and his team did a great job on our project. Really happy with the finished product. They were flexible and worked hard to finish the job.
Thanks for a great job."
"Hi, I m Bred and i m really happy with the finished product. Lanawas and his team did a great job on our project. They were flexible and worked hard to finish the job. Happy to come back and do little touch ups when asked.
Thanks for a great job.
Bred J."
12) Straightedge Painting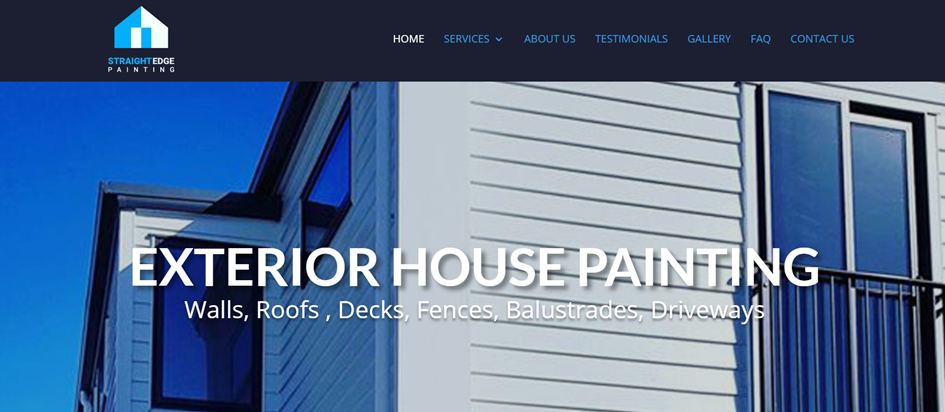 Best For
Interior and Exterior Painting Services
Services
INTERIOR PAINTING
EXTERIOR PAINTING
ROOF PAINTING
COMMERCIAL PAINTING
HOUSE WASH
PLASTERING
AIRLESS/HVLP SPRAYING
Address
Auckland, New Zealand
Contact no
Phone: 021 139 9297
Email: [email protected]
Website
https://straightedgepainting.co.nz/
StraightEdge Painting offers one of the most affordable painting services in Auckland; allowing cheaper rates than other companies, without compromising the quality of work done.
Their team is comprised of highly professional painters and an on-site manager ensuring responsible use of time, making sure that the process is finished within the time frame given, if not earlier.
Services you can acquire in StraightEdge Painting includes a comprehensive range of interior and exterior painting service, house wash, plastering, and airless/HVLP spraying.
For quotations, simply give them a call, or inquire on their website, rest assured that you'll be responded to promptly.
Highlights
High standards in painting services
Safe and eco-friendly
Customer Reviews
Here's what Stephen, a very much satisfied client, had to say about StraightEdge Painting's service:
"Cal managed the repainting of the exterior of our house. He was easy to deal with, respectful of our property and communicated with us throughout the project. He listened to us and responded to any questions or concerns we had, making helpful suggestions. He made the process easy. We were comfortable having him around our home and will happily use him again in future."
13)  Superior Painters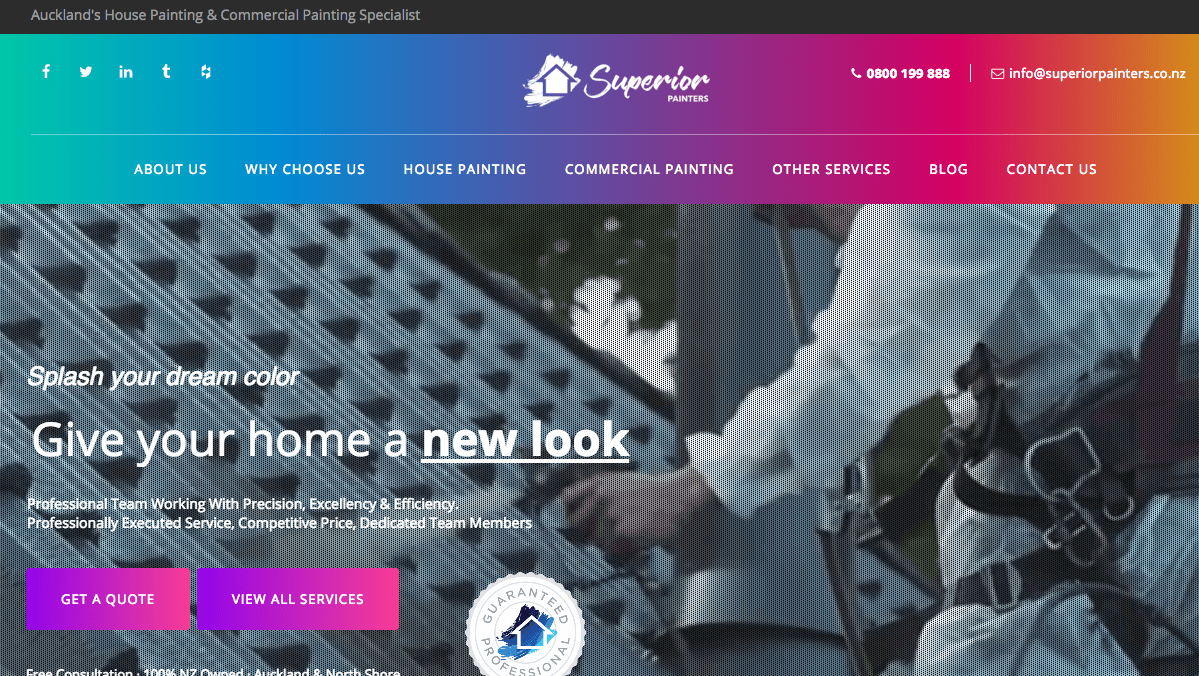 | | |
| --- | --- |
| Best for | Customer Satisfaction Guarantee |
| Services | Residential and Commercial Painting, Plastering and Gib Stopping, Wood Staining, and Water Blasting |
| Address | F1, 27-29 William Pickering Drive, Rosedale, Auckland 0632, New Zealand |
| Contact no | 0800 199 888 |
| Website | https://superiorpainters.co.nz/ |
Looking for some quality assurance in house and office painting? Easy, talk with Superior Painters. They offer a full range of painting services — and even cleaning services like water blasting!
They have a project manager who makes sure their service is in line with their quality standards. Also they can advise or discuss with you in order to work successfully towards the result you envisioned.
Best of all, they will repair the paint in case you are not satisfied with their work for a period of 30 days. The important thing for them is that you get superior service.
Highlights
Highly trained team of painters
Quality painting guaranteed
1 month touch-up warranty
Customer Reviews
Swati Tiwary mentioned on Google Reviews:
"Kevin was a brilliant project manager throughout. He really made an effort to understand our vision right from the beginning. He was always there when we needed to speak to him. His team and him really go above and beyond to make their customers happy. We will be using them for our other properties too!"
14) The House Painter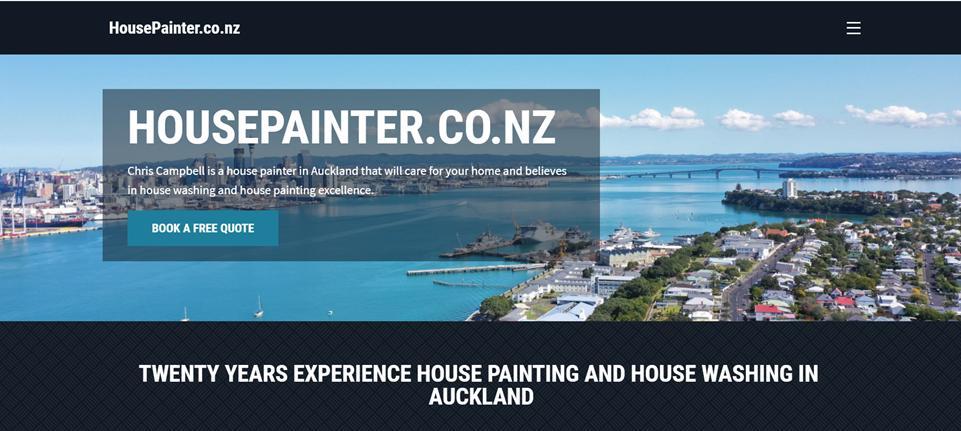 Best for
residential painting and washing
Services
INTERIOR HOUSE PAINTING
EXTERIOR HOUSE PAINTING
FENCE PAINTING
DECK PAINTING
WOODSTAINING
HOUSE WASHING
Address
Auckland, New Zealand
Contact no
021 0230 5408
[email protected]
Website
https://housepainter.co.nz/
The House Painter offer premium residential painting and house washing services for people in Central Auckland, North Shore, and West Auckland.
With over decades of experience, rest assured that your home is in safe hands when you decide on acquiring the company's assistance. From fence and deck paintings to interior and exterior painting, they'll be able to accommodate you with whatever that is needed, all at a more affordable price!
Having long and strong relationships with suppliers help On Point Painters provide discounts to clients no other house painter can offer.
Read more about their work and services on the site, and book your appointment soon.
Highlights
Twenty years of experience
Excellent quality house painting
Painting supplier discounts
Customer Reviews
Here's what Dr. Phil Hago, a client of The House Painter, had to say about their services:
"Chris is what I call a good old fashioned tradesman – extensive industry knowledge of what is required, very thorough and high standard of work. If you want a quick rough and ready job then don't contact him. If you want quality and peace of mind then he is your man. I have found Chris to be trustworthy and his rates very fair."
15) Prisma Painters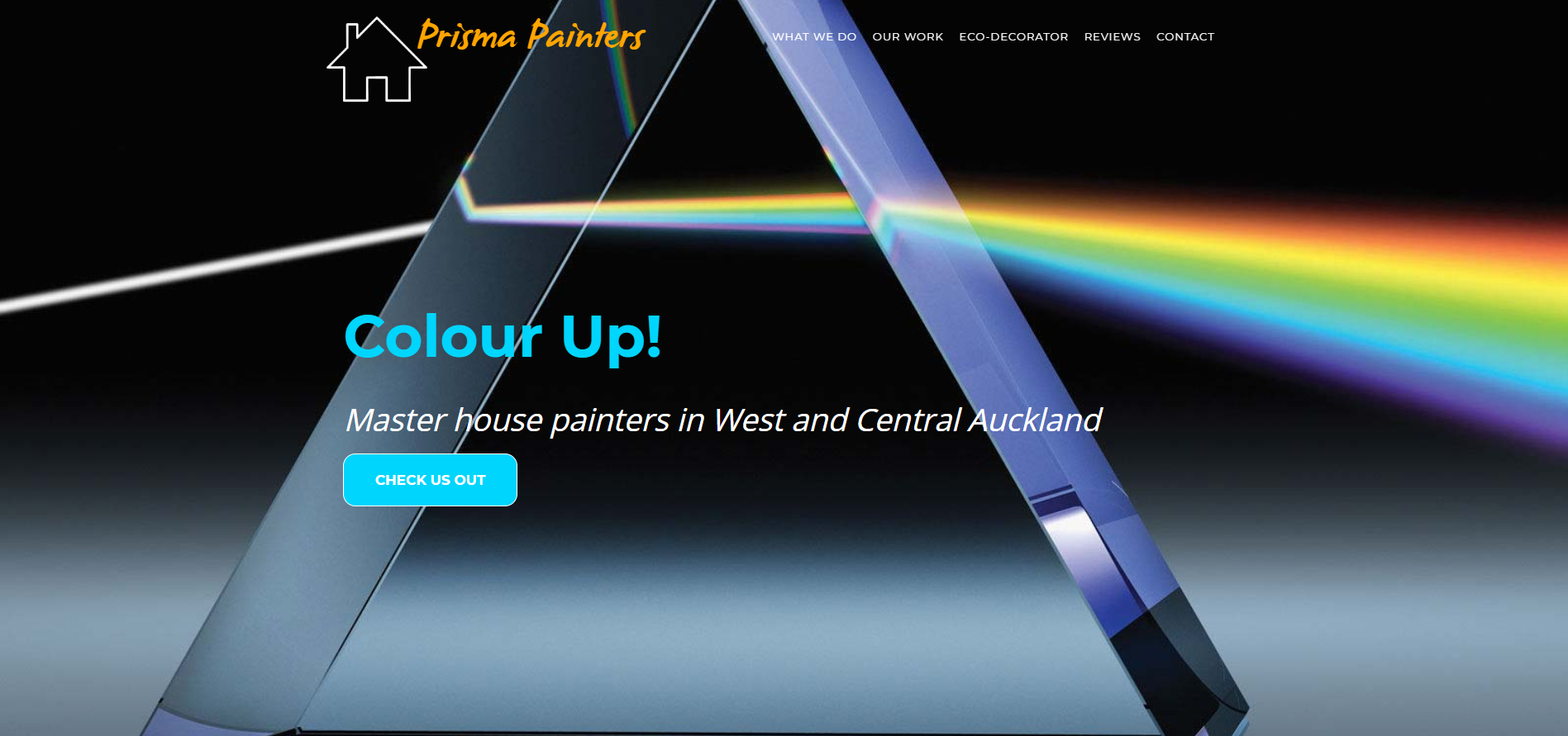 Best for
Many House Painting Services
Services
Exterior Painting, Interior Painting, Roof Painting, Aluminium Window Recolouring, Commercial Painting, Colour Consultations
Address
N/A
Contact no
021 959 709
[email protected]ismapainters.nz
Website
https://prismapainters.nz/
Prisma Painters offers a wide range of house painting services. As one of Auckland's quality painting companies, it's no surprise that they're certified Resene Eco Decorators.
As a plus, they also offer free colour consultancy services. With their expertise, Prisma Painters will be able to handle any project may it be large or small.
Highlights
Free colour consultations
Eco-friendly services
And that's it for the best house painters in Auckland. With these kinds of services, you'll save time, money and effort, and also love the finished paint of your house, store or office.
What did you think of the house painters we suggested? We'd be happy to hear them, so kindly send us a message and we will get back to you in the soonest time.
Now you can enjoy the new paint, but you may also like to organise your things a bit. If you need some help on this, you can read about the best interior designers in Auckland.