Top 11 Clinics for the Best Hypnotherapy in Auckland
Hypnotherapy has been shown to produce excellent results after just a few sessions. If you're struggling with anxiety, stress, or weight loss, we've listed the top clinics for the best hypnotherapy in Auckland so you can get the proper treatment.
We chose those that are provided by highly qualified and caring hypnotherapists. Additionally, we selected the ones that produced amazing results and changed the lives of their patients.
Without further ado, we now give you the leading clinics for the best hypnotherapy in Auckland!
1) Auckland Hypnotherapy Clinic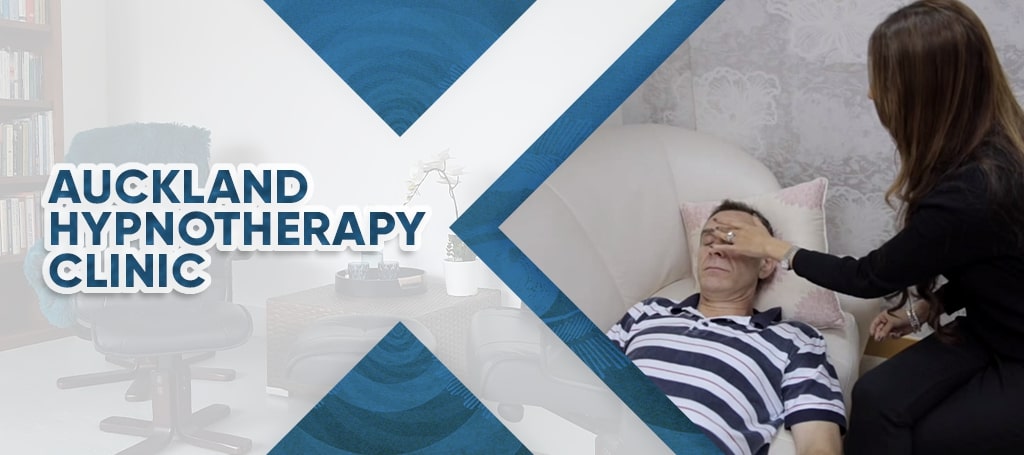 BEST FOR
Hypnotherapy
SERVICES

Hypnotherapy




Neuro Linguistic Programming

Cognitive Behavioural Therapy

Quit Smoking

Lose Weight

Anxiety Disorders

Counselling

Past Life Regression

WEBSITE
https://www.aucklandhypnotherapyclinic.co.nz/
ADDRESS
North Shore Clinic
33 Bracken Avenue, Takapuna  

Central Auckland Clinic
465 Mt. Eden Road, Mt. Eden

East Auckland Clinic

71 Marua Road, EllerslieSouth Auckland Clinic
Bradwick House,
390 Great South Road, Papatoetoe

CONTACT DETAILS
Phone: 027 2731191
Email:

[email protected]

OPERATING HOURS

Monday – Friday: 10.00 AM – 7.00 PM




Saturday: 10.00 AM – 2.00 PM
Having difficulty changing your lifestyle? Well, you are in luck, because Auckland Hypnotherapy Clinic can definitely help you in making positive changes in your life. They help people reach their goals like stress management, sleep improvement, pain management and so much more with the use of Hypnotherapy, Neuro-Linguistic Programming, and Cognitive Behavioural Therapy.
What people like about them is their detailed explanation of what the person will go through during hypnosis. On their website, they explained the 5 stages of hypnosis: (1) reframing the problem, (2) becoming relaxed and absorbing the words and pictures presented, (3) dissociating, (4) responding, and (5) returning to usual awareness.
Another factor why people prefer them is because of their affordable services. Booking your first one and a half hours with them only costs $150. And for the one hour subsequent sessions, it is only $100.
They help their clients feel grounded in their bodies, working holistically with mind, body and spirit to get to the root of the issues and shed light on patterns, blocks and limitations which can be removed, reframed, and eventually integrated into a healthy balanced lifestyle and relationships.
Highlights
Their credentials are: Diploma in Psychology, Diploma in Counselling, NLP Master Practitioner, Certified Virtual Gastric Band Practitioner, Certified Hypnosis Instructor, Certified Past Life Regression Therapist, and Diploma of Advanced Clinical Hypnotherapy
Friendly Staff
Professional Hypnotherapists
Customer Reviews
Here's a customer review from one of Auckland Hypnotherapy Clinic's clients:
"Hello Mr. Blaine,
It is with much thanks and pleasure that I wish to relay our experience.
You treated my wife in regard to a life long phobia prior to Christmas along with an added session in regard to pain relief. The results of which I have to say are not short of amazing.
The phobia is gone completely and best of all my wife has no recollection of her former fear. The family are as delighted and amazed as I am at what you have achieved for us, this has improved my wife's quality of life by a huge degree allowing her to join in activities previously denied her owing to the phobia, just awesome!
The added pain relief session was another success, giving her ease without the need for pain killers for the first time in a long time, again awesome!
I was with my wife at the session and you explained to us fully how the process works which I thought was very professional.
I am recommending yourself to friends and colleagues who may have similar issues as I have no doubt at all that you can help them.
Many thanks from us both,
Maurice Watson"
2) Dave Gilbert PhD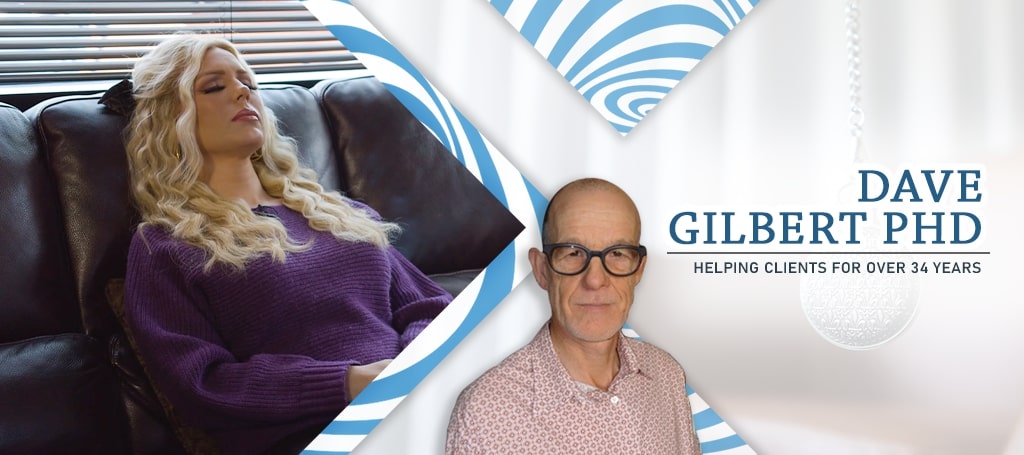 BEST FOR
Alcohol and smoke addiction
SERVICES
Treatments for Alcohol Addition
Treatments for Smoking Addiction
WEBSITE
https://www.hypnotherapy-nlp.co.nz/
ADDRESS
48 Bellevue Road, Mt Eden, Auckland, New Zealand
CONTACT DETAILS
09 360 1111
OPERATING HOURS
Monday – Friday: 10.00 AM – 5.00 PM
Dave Gilbert PhD is a registered hypnotherapist and NLP and mBIT coach specialising in alcohol and smoke addiction. He has over 30 years of experience in treating patients with hypnotherapy.
He offers free initial consultations where he will identify the main problems you are facing. After assessment, he will draw up a hypnosis treatment plan to address those problems.
Pairing hypnotherapy with life coaching, Dave can help you get back on track towards a healthy life and relationship with your family and social circle.
He has helped many of his clients achieve an alcohol- and smoke-free life. And because of this, Dave's clinic is among the top clinics for the best hypnotherapy in Auckland.
Highlights
Registered hypnotherapist
Specialises in alcohol and smoke addiction
Free initial consultation
Over 32 years of experience
Customer Reviews
Here's feedback from one customer regarding his experience with Dave's clinic:
"I have been alcohol free since the session [4 months ago] and feel really good…. thank you."
3) Caroline Cranshaw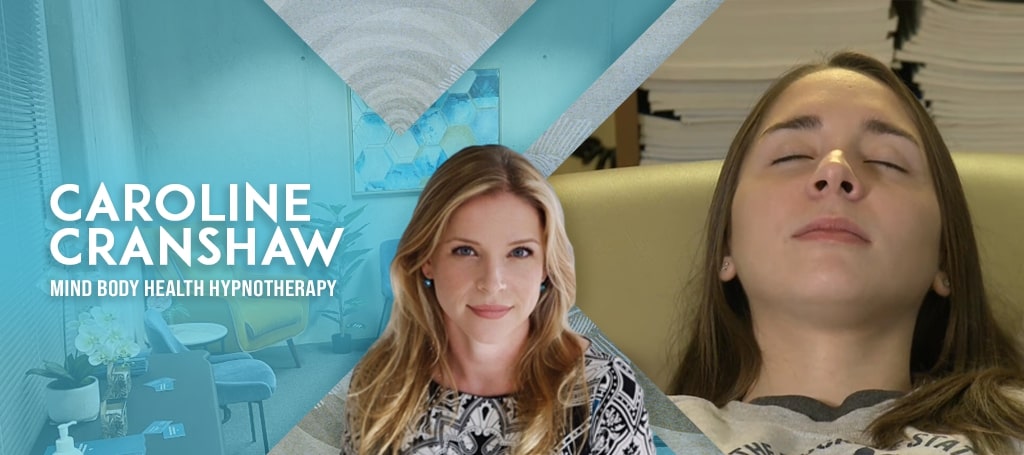 BEST FOR
Sincere, calm and compassionate hypnotherapist
SERVICES
Addictions
Fears and Phobias
Children's Issues
Fertility & Childbirth
Sports Performance
Building Confidence
Dating and Relationships
Insomnia & Sleep Disorders
Anxiety & Stress Management
Pain control & Health issues
Sexual Issues – Male & Female
Skin Issues, Hair Pulling & Skin Picking
Weight Loss including the Virtual Gastric Band
WEBSITE
https://www.mindbodyhealthhypnotherapy.com/
ADDRESS
Level 2, Office 291/261 Morrin Road, St Johns, Auckland 1072, New Zealand
CONTACT DETAILS
+64 21 977 540
OPERATING HOURS
Monday, Tuesday & Friday: 9.30 AM – 2.30 PM
Wednesday & Thursday: 9.30 AM – 6.30 PM
As a respected hypnotherapist and wellness coach, Caroline Cranshaw is keen to work with clients at her clinic to help them have a healthy body and mind and enjoy life to the fullest.
She can provide solutions for a range of issues from confidence problems to weight loss. According to her clients, she is sincere, calm, and compassionate to work with.
You may want to check out her online store where you can buy and download guided meditation sessions. There are recorded meditation sessions for overcoming weight loss, fear, anxiety, or a broken heart.
By the way, you can listen to her podcast on Apple Podcast too. She is also the author of one of the best-selling books on Amazon, The Smoking Cure.
Highlights
Professional hypnotherapist
Treats a broad range of issues
Sincere, calm and compassionate
Clinic is located in St. Heliers
Customer Reviews
Daniel, one of Caroline's past patients, shares his review of Caroline Cranshaw's services:
"Having been fortunate enough to have a session with Caroline I cannot speak more highly of her. She has a very open, calming, genuine, caring energy which makes you feel right at ease like you're catching up with an old old friend. As Alan Deutschman says in the book Change or Die, the first step in change is finding someone you can connect with on an emotional level that inspires change. Combine this with someone who is talented at their craft & passionate about what they do and you have Caroline. Again. Highly Recommended."
4) Hypnosis Auckland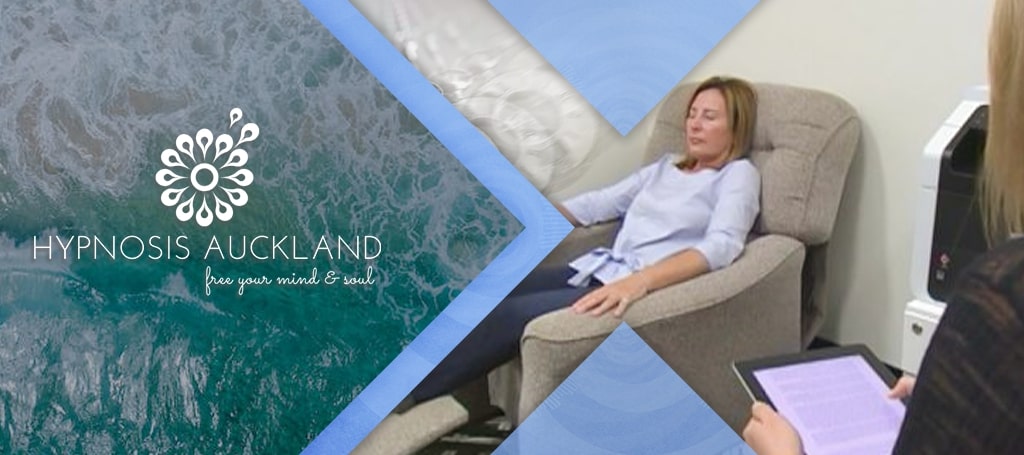 BEST FOR
Integrated approach of hypnotherapy and homeopathy
SERVICES
Weight Loss
Quit Smoking
Mental Health
Sleep
Reduce Alcohol
WEBSITE
http://hypnosisauckland.co.nz/
ADDRESS
Mairangi Bay, Auckland 0630, New Zealand
CONTACT DETAILS
021 022 45727


[email protected]

OPERATING HOURS
Monday – Friday: 10.00 AM – 7.00 PM
Saturday: 10.30 AM – 3.00 PM
At Hypnosis Auckland, Stefanie Schaefer provides treatments for weight loss, insomnia, smoking and alcohol addiction, and mental health using hypnotherapy.
Stefanie is a professionally-trained hypnotherapist and homeopath. She studied Clinical and Advanced Hypnosis in the New Zealand School of Professional Hypnotherapy in Auckland.
She combines her two specialties to provide holistic treatments for a range of mental health issues. She'll get you started on a programme so that you can find the proverbial light at the end of the tunnel.
Highlights
Holistic treatment
Qualified hypnotherapist and homeopath
Treats a wide range of issues
Customer Reviews
Check out Amanda's review of her treatment at Hypnosis Auckland, one of the top clinics for the best hypnotherapy in Auckland:
"Hi Stefanie, just a quick note to let you know I am feeling absolutely fantastic being a non-smoker I actually haven't listened to this second recording at all as I just feel great!!! Thanks and I'll be in touch soonish to discuss the next stage – i.e. the losing weight stage."
5) Lifestyle Hypnosis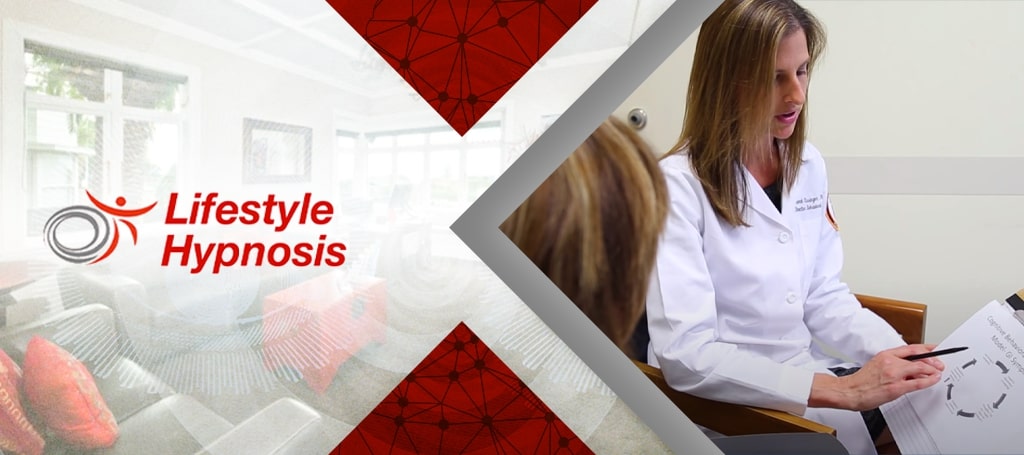 BEST FOR
Improving your quality of life
SERVICES
Weight Issues
Low Confidence
Phobias
Smoking Habits
Sports Peak Performance
Fear of Public Speaking
Anxiety
Poor Sleep
Disturbing Pain
Anger Management
WEBSITE
https://lifestylehypnosis.co.nz/
ADDRESS
409 Lake Road, Takapuna, Auckland 0622, New Zealand
CONTACT DETAILS
+64 800 497 667
OPERATING HOURS
Monday – Friday: 10.00 AM – 5.00 PM
Late night sessions and Saturdays: by arrangement
Whether you have low self-confidence, weight issues, or anxiety problems, hypnotherapy can help you cope with them. To get the best hypnotherapy sessions, you can pop in Lifestyle Hypnosis.
Here, you will be working with professional hypnotherapist Stefan Sageman. He'll be discussing your health goals and answering all your questions regarding hypnotherapy, including how many sessions you should have.
What has been negatively affecting your life before such as sudden bursts of anger, immobilising anxiety, smoking, or bad habits–Stefan will help you get past them.
With proven results and lots of satisfied clients, Lifestyle Hypnosis fits the bill as one of the top clinics for the best hypnotherapy in Auckland.
Highlights
Effective treatment
Talented hypnotherapist
Handles a wide range of issues
Customer Reviews
Paula wrote this positive review regarding her treatment at Lifestyle Hypnosis:
"I am so blown away by how much hypnosis has helped me with my needle phobia. After 38 yrs of being petrified to the point of fainting and being unable to even sit in the waiting room of a medlab due to the smell of the place, today was the first time I had no problems at all."
6) Grant Bodle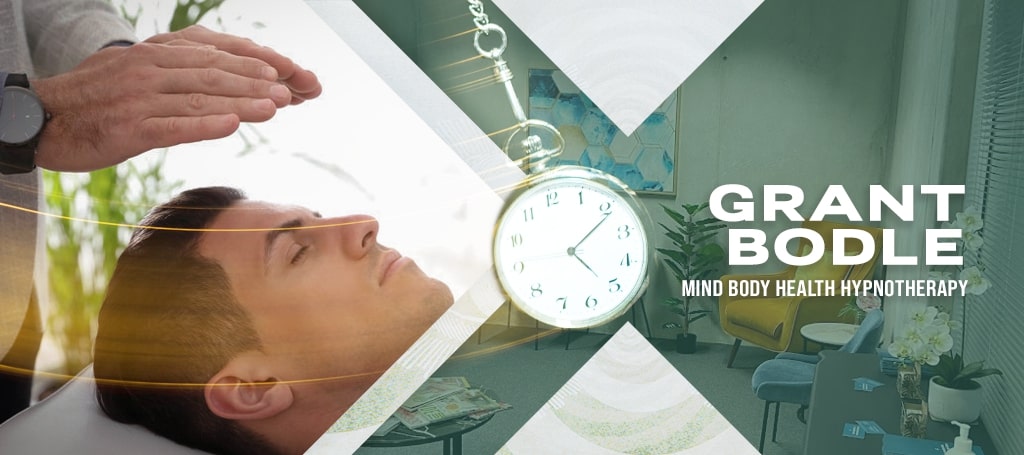 BEST FOR
Nutrition and Diet
SERVICES
Virtual Gastric Band
Weight Loss
Quit Smoking & Vaping
Issues With Alcohol
Stress and Anxiety
Sports Psychology
WEBSITE
https://www.nzhypnotherapy.nz
ADDRESS
261 Morrin Road
St Johns, Auckland
New Zealand 1072
CONTACT DETAILS
027 454 4220


[email protected]

OPERATING HOURS
24/7
Working towards your own fitness can be difficult, especially if you have a lot of unhealthy habits. Fortunately, Grant Bodle can help you undo those habits for a healthier and happier you.
Grant Bodle is a clinical hypnotherapist who is more than qualified as a personal trainer and nutritionist. He focuses on helping you alter your subconscious programs to reduce stress, overcome addictions, and create better habits for a healthier lifestyle.
He is available at all times for online consultations and sessions. With his help, you can work towards the ideal result you want.
Highlights
Clinical hypnotherapist and Personal trainer (Level 5)
Focuses on changing your subconscious programs
Qualified nutritionist
Sessions available at all times
7) Kellow Hypnotherapy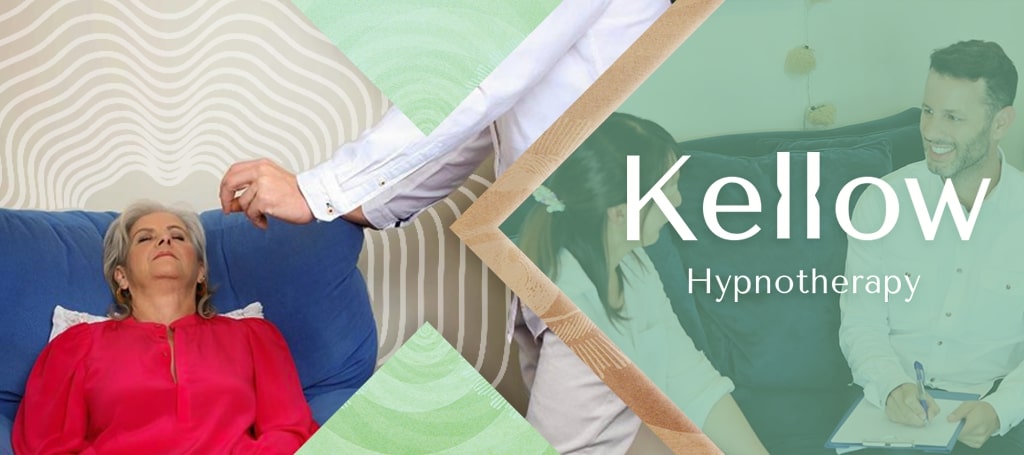 BEST FOR
Weight loss problems
SERVICES
Hypnotherapy
Virtual Gastric Band / Weight Loss Hypnosis
WEBSITE
https://www.kellowhypnotherapy.com
ADDRESS
6 Russell Street, Freemans Bay, Auckland 1011, New Zealand
CONTACT DETAILS
+64 22 070 5363


[email protected]

OPERATING HOURS
Monday & Tuesday: 9.00 AM – 8.00 PM
Wednesday – Friday: 9.00 AM – 6.00 PM
Finding it hard to lose weight, combat your smoking habit, or always feeling stressed out at work? If so, you should call Kellow Hypnotherapy.
Richard, a qualified hypnotherapist, will guide you throughout the process. Because each case is different, he provides tailored one-on-one sessions to get you back to a healthy and positive physical, mental, and emotional state.
Compared to other therapies like counselling and psychotherapy, hypnotherapy can be a faster and more effective treatment as it helps make impressions on your subconscious mind. By doing this, hypnotherapy can facilitate the healing process.
Highlights
Tailored hypnosis sessions
Qualified hypnotherapist
Provides results in a shorter time
Also offers virtual gastric band/weight loss hypnosis
Customer Reviews
One patient, Clair A., wrote about her experience at Kellow Hypnotherapy in this review:
"Hypnotherapy is a really interesting experience. I've noticed the changes in my relationship with food and exercise, it's really rather exciting! Richard was a pleasure to visit over the 4 weeks- Allowing me to come in early on a couple of visits. Friendly, positive, caring, professional, motivational- couldn't recommend him enough! By the end of the 4 weeks I found just his presence to be super relaxing. Thank you Richard :)"
8) Lorraine Maguire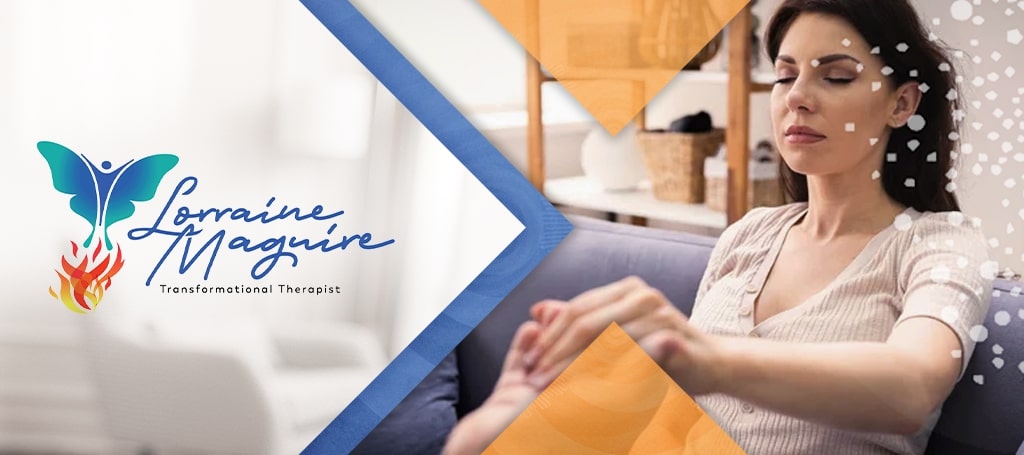 BEST FOR
Freedom from Emotional Issues, Habits and Behaviours
SERVICES
Rapid Transformational Therapy, Conscious Coaching, Anxiety, Smoking, Weight Loss, Addictions, Self-Confidence, Relationship Issues
WEBSITE
https://www.lorrainemaguire.com
ADDRESS
Auckland, New Zealand
CONTACT DETAILS
Email:

[email protected]


Phone: 021 664 384
OPERATING HOURS
Monday, Tuesday, Thursday: 10 AM – 5:30 PM
Wednesday: 10 AM – 8 PM
Friday: 9 AM – 7 PM
If you want actual results done by a professional, certified hypnotherapist then Lorraine Maguire is the perfect therapist for you. Many praise her Rapid Transformational Therapy in particular due to its high effectiveness and swift results.
Lorraine is a certified clinical hypnotherapist, which means her knowledge and expertise are based on solid, reliable foundations. She's a certified advanced Rapid Transformational therapist as well.
Her Rapid Transformational Therapy sessions start with identifying the old, subconscious beliefs that cause unwanted behaviors and negative patterns. Afterwards, these patterns are replaced with positive traits and habits with the use of hypnotherapy.
Since hypnotherapy involves the influencing of the subconscious mind, it has a higher chance of solving issues and leaving long-lasting results. Given her many, many positive testimonials from clients from all walks of life, Lorraine Maguire is a Transformational Therapist that will be able to guide your body and mind into a more positive outlook, no matter your situation.
Highlights
Certified Clinical Hypnotherapist
Certified Advanced Rapid Transformational Therapist
Member – International Institute for Complementary Therapists
Online sessions just as effective
Free no-obligation 20 minute consultation available
Personal experience overcoming many of the issues she treats
Offers 121 hypnotherapy and group workshops
9) High Performance Hypnotherapy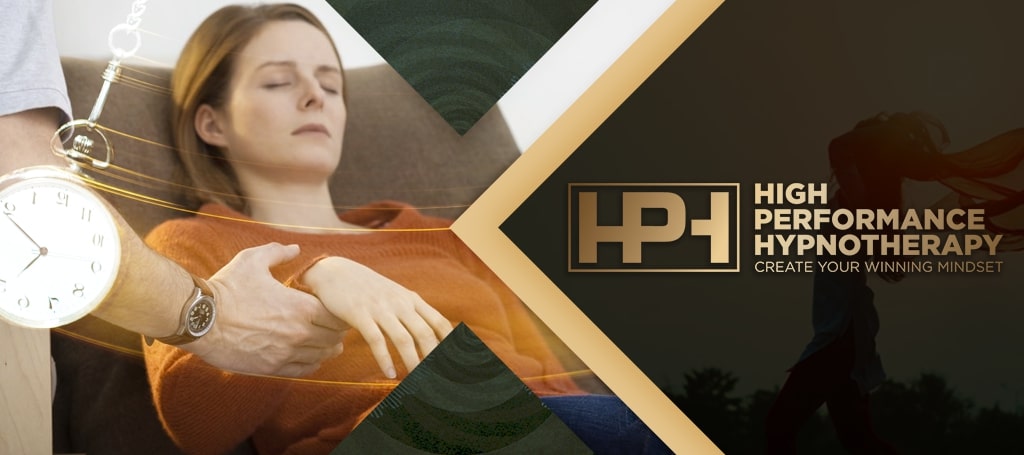 BEST FOR
Emotional health and wellbeing
SERVICES

– Anxiety

– Depression

– High performance in sports and business

– Trauma release specialist

– Helping people that feel stuck in life

– Removing limiting beliefs

WEBSITE
https://www.highperformancehypnotherapy.nz
ADDRESS
Auckland, New Zealand
CONTACT DETAILS
Email:

[email protected]


Phone : 021 770 838
OPERATING HOURS
Contact for more information
If you want to keep your positive life changes and continue avoiding your bad habits, High Performance Hypnotherapy might be the hypnotherapist you need. Besides providing hypnotherapy services that have actual, noticeable changes, they also supplement it with tools and techniques that will help those changes last.
It is primarily run by Sonia Lloyd, who is not only a certified hypnotherapist but is also a specialist in various areas of hypnotherapy. She has specialist certificates for Trauma Release, Lifting Depression Fast, and 10 Steps to Stellar Success Mindset.
Her hypnosis services assist clients in various issues, from improving one's self esteem to eliminating their personal barriers to success, and everything in between. Each of her treatments are personalised according to her client's circumstances in order to achieve the best results.
She is capable of conducting her sessions offline and online. Given their many qualifications and excellent results, High Performance Hypnotherapy will be able to help you attain your best self without any worry of falling back into bad habits.
Highlights
Useful, long-lasting techniques
Fast recovery and few sessions
Free self hypnosis recording available
Free 30 min consultation
Trained in trauma release and sports and business performance
10) June Callan Clinical Hypnotherapy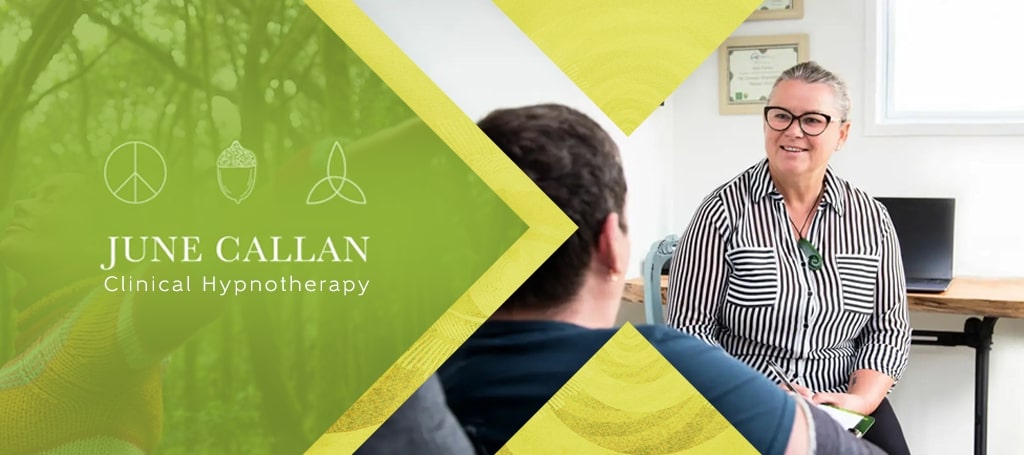 BEST FOR
Emotional health and wellbeing
SERVICES

HYPNOTHERAPY FOR CHRONIC PAIN

HYPNOTHERAPY FOR DEPRESSION OR ANXIETY

HYPNOTHERAPY FOR INSOMNIA

HYPNOTHERAPY FOR IRRITABLE BOWEL SYNDROME (IBS)

HYPNOTHERAPY FOR MENOPAUSE

HYPNOTHERAPY FOR PHOBIAS

HYPNOTHERAPY TO STOP SMOKING

HYPNOTHERAPY FOR WEIGHT LOSS

WEBSITE
https://junecallanclinicalhypnotherapy.co.nz/
ADDRESS
Auckland, New Zealand
CONTACT DETAILS
021 0290 7529


[email protected]

OPERATING HOURS
Contact for more information
Next on our list is June Callan Clinical Hypnotherapy.
June's journey in healthcare began in 1982 with nurse training. She worked as a Registered Nurse for quite some time, working in a variety of healthcare settings including public hospitals, private hospitals and community settings, before slowly venturing out into hypnotherapy.
Her interest in hypnotherapy is rooted in her experience as a Pain Clinical Nurse Specialist, where she observed the lack of services available for the large number of people who suffer from chronic pain. This is also when she came across literature that indicated hypnotherapy to be an effective aid to chronic pain.
While June specialises in hypnotherapy for chronic pain, her services don't end there. She also helps address depression and anxiety, insomnia, irritable bowel syndrome (IBS), menopause, phobias, smoking, and weight loss. New clients are offered free discovery sessions.
Taking into consideration the current state of the world, June also offers remote sessions via ZOOM. Those who are interested can fill the Client Intake Form on her website or contact June through phone or email.
Highlights
Offers free discovery sessions
Runs remote sessions via ZOOM
Certified HypnoFit partner
11) Wayforwards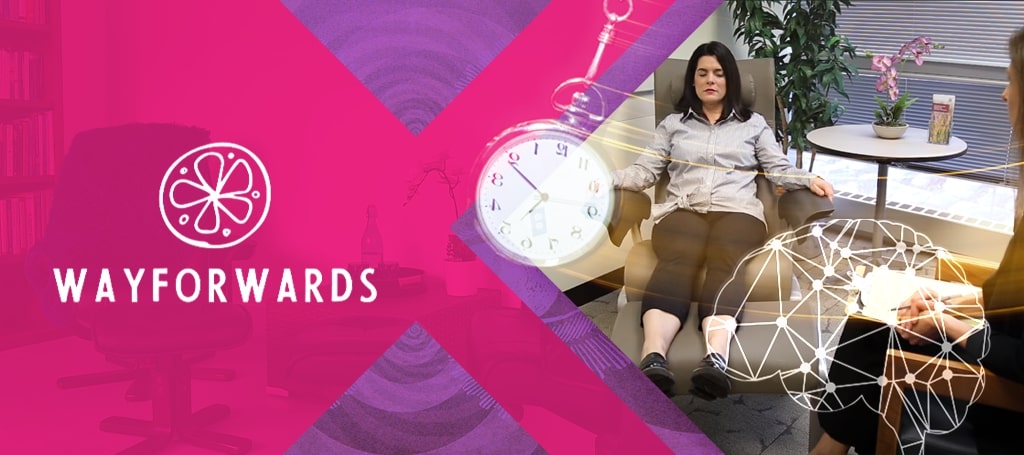 Considering the current situation of the world, it's not at all surprising that we turn to online services for most things, even when it comes to our health.
If you're looking for quality hypnotherapy sessions that won't require you to leave your home, then you may want to consider Wayforwards.
Wayforwards is headed by Duncan Robertson, who has 16 years of experience applying hypnosis and NLP in business and private practice.
Duncan Robertson earned his degree in Clinical Hypnosis from the Institute of Clinical Hypnosis London UK, and has recently been certified a professional hypnotherapist by the New Zealand School of Professional Hypnotherapy.
He has a special interest in undoing anxieties, partiularly those that have to do with neurodevelopmental conditions such as ADHD and ASD. Other than that, he also addresses other issues, and even offers a free 20-minute consultation for new clients.
Highlights
Free 20-minute consultation
Addresses a wide range of issues through hypnotherapy
Remote sessions
And those were the top clinics for the best hypnotherapy in Auckland. Hypnotherapy is an effective natural therapy that fosters a healthy body and mind.
Did we miss other hypnotherapy clinics that should be on our list? If you think we did, kindly let us know in the comments and we'll add them to this list as soon as we can.
For more help, you may want to read about the best psychologists in Auckland. They can also help you deal with problems such as depression, anxiety, addiction, and eating disorders.