The 6 Best Italian Restaurants in Tauranga
The perfect Italian dinner may be just a short drive away. In this article, we've listed down the best Italian restaurants in Tauranga where you can eat, drink, and be merry.
We picked restaurants that serve satisfying authentic Italian food and have inviting ambience. Also, we included those with courteous and helpful staff and excellent customer reviews.
So wIthout further ado, here are the best Italian restaurants in Tauranga!
1)  Salva D'or Ristorante Italiano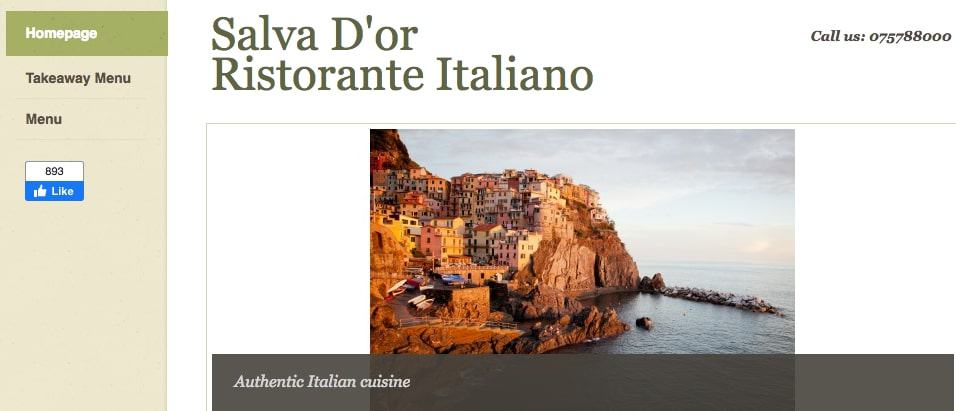 BEST FOR
Welcoming and hospitable vibe
SERVICES
Dinner

Takeaway

WEBSITE
http://www.salvador.co.nz/
ADDRESS
350 Cameron Road, Tauranga 3110, New Zealand
CONTACT DETAILS
+64 7-578 8000
OPERATING HOURS
Tuesday – Sunday: 5.30 PM – 10.30 PM
You can dine at Salva D'or Italian restaurant, one of the best Italian restaurants located in the beautiful city of Tauranga. They offer authentic Italian meals at this small eatery.
They serve a range of Mediterranean and European food made from the freshest ingredients. Some of the customer favourites include Gamberi Saporiti, Anelli di Calamari, and Bistecca Mignon.
The place has a pleasant and homely atmosphere, furnished with beautiful antique decorations. Another reason to dine here is their attentive and hospitable staff who will ensure that you will have a great dining experience.
Highlights 
Authentic Italian meals
Uses the freshest ingredients
Homely atmosphere
Attentive and hospitable staff
Customer Reviews 
One client, Jeiselle G., wrote this review of Salva D'or Ristorante Italiano: 
"Small cozy place with great Italian food. Probably the best Italian restaurant in Tauranga. I love the pizza! Though i wish it has more toppings. 🙂 And the steaks were good and very filling as well. The prices are reasonable for the taste and size of the meal. The owner/manager was welcoming and hands-on in attending to customers. It was also easy to book despite reserving within such short notice. Their staff was pleasant, smiling and attentive too."
2)  Osteria

BEST FOR
Kind and amiable service
SERVICES
Main Menu

Kids Menu

Set Menu

Vegetarian

Vegan

Gluten-Free

Dessert

WEBSITE
https://osteria.co.nz/mount-maunganui/
ADDRESS
91 Maunganui Rd, Mt Maunganui, Tauranga 3110, New Zealand
CONTACT DETAILS
07 574 1574
OPERATING HOURS
Monday – Friday: 4.00 PM – 9.00 PM

Saturday & Sunday: 12.00 PM – 9.00 PM
Osteria is an Italian word meaning 'a simple place serving wine and food'. The word invokes the image of local inns in ancient Rome where clients were treated with hospitality.
The very same tradition is embodied by the restaurant, ensuring that guests feel welcome. Despite taking inspiration from old traditions, the place has a modern and sophisticated interior.
They offer a range of meals for adults and kids, as well as those with gluten-free, vegetarian, or vegan diets.
According to customers, the accommodating and kind staff provides outstanding service. What's more, you can order superb-tasting wines from their large selection of premium wines.
Highlights 
Serves delicious Italian food
Has a variety of premium wines
Kind and amiable staff
Modern and sophisticated interior
Customer Reviews 
Check out one customer's review of Osteria: 
"Absolutely beautiful place to eat warm and cozy…… we had the most lovely waitress who helped with the menu and told us whats good and explained each dish my pizza was cooked to perfection and everyone else's dishes were perfect Absolutely delicious wait time wasn't long considering the food they make and the pudding was to die for i would recommend anyone to this place i will definitely be coming back."
3)  Mamma Mia Ristorante Italiano

BEST FOR
Family recipes
SERVICES
Dinner

Takeaway

Gluten-Free

Vegetarian

WEBSITE
https://www.mammamiamount.com/
ADDRESS
14B Pacific Ave, Mount Maunganui, 3116, Tauranga, New Zealand
CONTACT DETAILS
07 575 8245
OPERATING HOURS
Monday – Sunday: 4.30 PM – 9.00 PM
If you like simple Italian food and want to find a place to dine with your family, then try Mamma Mia Italian Restaurant. They prepare and cook their food with creativity and love.
Established in 2012, Mamma Mia restaurant offers flavoursome dishes great for sharing with your family and friends. They also have an excellent collection of wines.
Catering and set menus are available for larger groups, business functions, or special occasions. The trattoria is open 7 nights a week, from 4.30 PM till 9 PM.
Garnering rave reviews from clients, you can bet that Mamma Mia Italian Restaurant is one of the best Italian restaurants in Tauranga. 
Highlights 
Creatively presented and delicious food
Has excellent wines available
Passionate chefs
Customer Reviews
Blake S. wrote a review describing the food at Mamma Mia Ristorante Italiano: 
"Really great selection of foods, wonderful pizza that was even nice to take home and have cold the next day.  The pasta was incredible and was too good not to eat.  We we're so full afterwards that we had to wait outside before we could leave.  Incredible food."
4)  Volare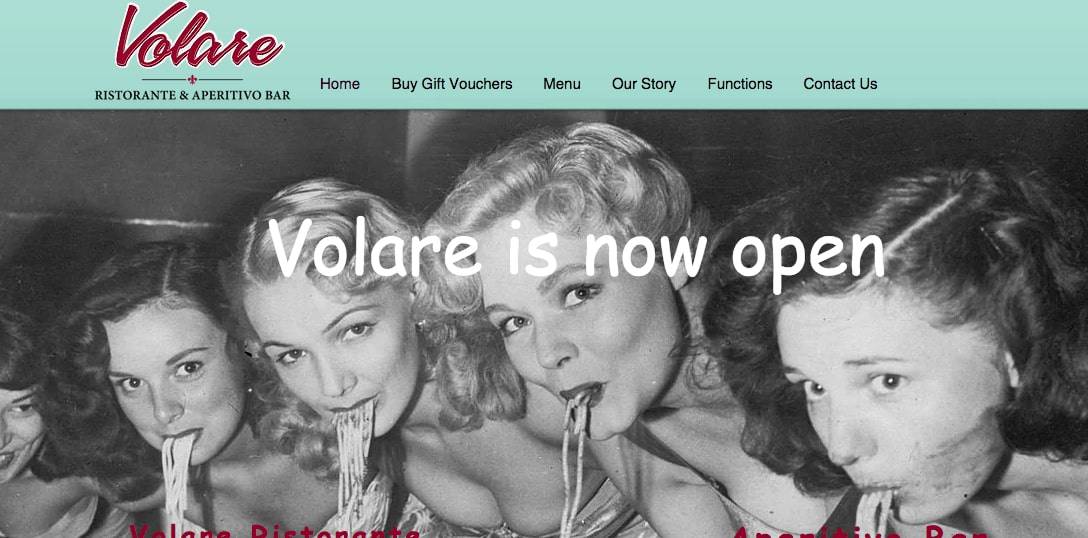 BEST FOR
Outstanding dining experience
SERVICES
Appetiser

Main

Beverage

WEBSITE
https://www.volaretauranga.co.nz/
ADDRESS
85 The Strand, Tauranga 3110, New Zealand
CONTACT DETAILS
+64 7-578 6030
OPERATING HOURS
Wednesday & Thursday: 3.30 PM – 10.00 PM

Friday & Saturday: 11.30 AM – 11.00 PM

Sunday: 11.30 AM – 10.00 PM
Established in 1996, Volare serves traditional Italian dishes with a modern and fresh take. Today, it has plenty of successful restaurants in Tauranga and Mount Maunganui.
They started the business in what used to be a florist shop and transferred to a new building which had been earthquake-proofed. That building is called The Strand–its current location.
They don't just stop at their current offerings. They constantly innovate and adapt their menu with new styles and flavours for the clients to savour and enjoy.
So when you dine at Volare, there are three things you will get: great food, warm and charming ambiance, and a great dining experience.
Highlights
Serves authentic, modern Italian dishes
Warm and charming ambiance
Great dining experience
Customer Reviews
Need more proof that the restaurant is one of the best Italian restaurants in Tauranga? One client, Katie M., shared her experience at Volare in this review:
"Such an awesome experience tonight! Had the owner as our waiter and he was as perfect as our food. Best experience at a restaurant on a long time.?"
5)  Alpino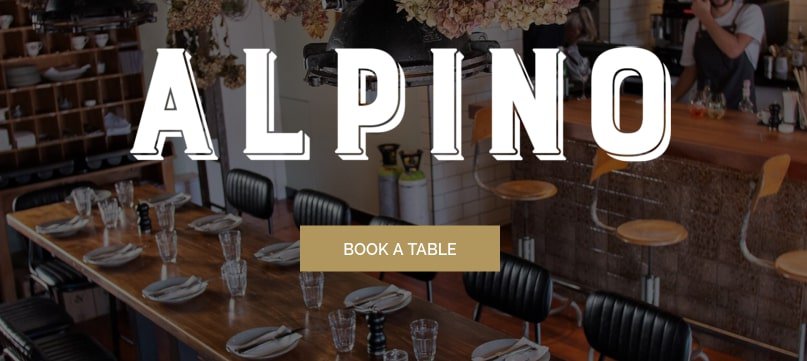 BEST FOR
Fantastic Italian meals
SERVICES
Dinner

Wine

Coffee

WEBSITE
https://www.alpino.co.nz/page/alpino-mount-maunganui/
ADDRESS
16 Pacific Ave, Mount Maunganui, Tauranga 3110, New Zealand
CONTACT DETAILS
07 925 9769
OPERATING HOURS
Wednesday: 5.00 PM – 10.00 PM

Thursday: 5.00 PM – 11.00 PM

Friday & Saturday: 12.00 PM – 11:00 PM

Sunday: 12.00 PM – 10.00 PM

Monday & Tuesday: CLOSED
If you cross over Italian flavours, passion, and recipes with local ingredients, the result is Alpino. Long story short, this is actually how the restaurant started.
Many customers have mentioned that the food is amazing, as well as the staff, wall art, and ambience. Plenty of customers also enjoy the restaurant's variety of yummy pizzas.
They serve authentic Italian food that make you feel as if you've travelled to the Mediterranean and dined there. They also serve wine and coffee for an indulgent and delightful dining experience.
You should also try their Nonna Lucia's heavenly tiramisu or classic ice cream with cones!
What are you waiting for? Book a table today with Alpino–one of the best Italian restaurants in Tauranga.
Highlights 
Authentic Italian cuisine
Delectable pizzas
Friendly staff
Convivial and quaint restaurant
Customer Reviews 
Here's feedback from Kimberley B. about her dining experience at Alpino: 
"Worth a visit- Lovely food and bustling atmosphere in quaint space. We had Mozzarella bites, Caprese Pizza and Goat Ragu Pappardelle.. couldn't fault anything. :)"
6)  Pizzaroma
BEST FOR
Roman-style pizza
SERVICES
Menu
WEBSITE
https://www.pizzaroma.co.nz/
ADDRESS
10 Adams Avenue

Mount Maunganui 3116

New Zealand

CONTACT DETAILS
Phone. 07 572 1135

Email. [email protected]

OPERATING HOURS
Monday: Closed

Tuesday – Thursday: 4:30 PM – 9 PM

Friday – Sunday: 12 PM – 2 PM, 4:30 PM – 9 PM
Pizzaroma makes fresh and handmade Italian food for their diners. They use authentic Italian recipes for their menu.
They have a wide variety of dishes to offer, such as pizza, pasta, meats, and more. They have vegan, vegetarian, and gluten-free alternatives for those who need them.
Delivery is also available for certain places in Tauranga. You can order from Delivereasy or from their website.
Highlights 
Authentic Italian recipes
Kitchen ran by Italian chef
Fresh and homemade food
Vegan and gluten-free options
Freezer meals available
Customer Reviews
Here's what previous customers have to say about Pizzaroma:
"PIZZAROMA has got to be one of the most amazing delicious pizza I have ever had!! Superb base that is a true Roma style and fabulous combinations of toppings. Nonna Teresa is gorgeous, as is every other one plus there is an awesome Vegan choice too. Tiramisu for dessert is a must have delightful finish. Can't recommend this highly enough, you're going to fall in live at first bite for sure."
"Quality traditional Italian food and made with passion. Delicious! Friendly staff and good service. Highly reccomend this place. Must try!"

And that concludes our list for the best Italian restaurants in Tauranga. Whichever restaurant you choose, you're sure to enjoy high-quality food and service in these restaurants.
Do you have any questions or opinions regarding our list? If you have one, send us a comment and we'll get back to you as fast as we can.
After dining at the finest Italian restaurants, you may want to stay at a luxurious and relaxing venue. For this, check out our list of the best Tauranga hotels for the best accommodations and hotel services around!