Looking for the best lawn mower in New Zealand? Fortunately for you, there are many great models available in the country — but which one is best for you depends on your needs.
There are different kinds of mowers to get depending on their cutting height, battery life, motor, and convenience. But on the whole, they all need to be durable, powerful, effective, and easy-to-handle.
We've gone over the products on the market to see which ones can all deliver in that respect. Now, all you have to do is go over the models below to find the perfect one for you.
So, if you're ready, let's get started! Let's see your top options for the best lawn mower in New Zealand.
1. Masport Black Viper Electric Mower (567740)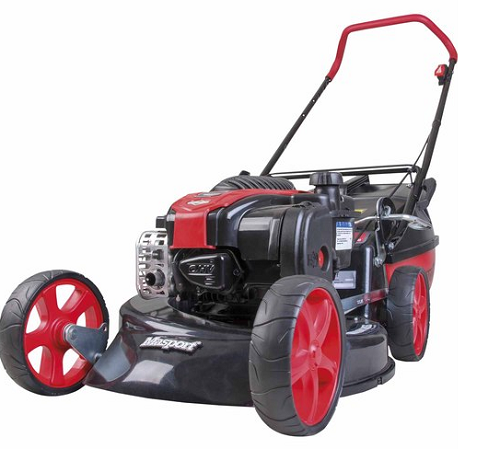 Best Overall Lawn Mower
Price: NZ$599
The Masport Black Viper uses a 4-stroke Briggs and Stratton engine for catching and mulching leaves around your house. With its ergonomic-gripped handle, your hands will never feel tired or heavy.
Its body is made out of stainless aluminum too, so it tends to last a long time without deteriorating in performance and quality. Furthermore, it has a 6-year warranty!
Highlights
Non-rusting aluminium body
4-stroke RapidStart Briggs and Stratton engine
Quick access to mulcher and catcher plug
Ideal for medium-sized areas
Customer Reviews
It's easy to see why this could be the best lawn mower in New Zealand, considering it's received a near perfect score of 4.8 out of 5 stars from owners. Users praise its performance in particular for mowing average-sized areas.
With such tasks, they say the Masport 4 Stroke 567740 does a great job, made all the easier by its comfortable grip and relatively light body. Here's what Snowdon from Mitre10.co.nz  has to say:
"Granted this is not as powerful as my previous petrol mower but it does the job just fine with plenty of battery left over. I have a larger than normal section of about 400-500sqm. Mowing is much quicker with a mulcher as well. No more annual service and very light to carry. A+ so far."
2. Makita Lawn Mower 140cc 4 Stroke (PLM4623NP)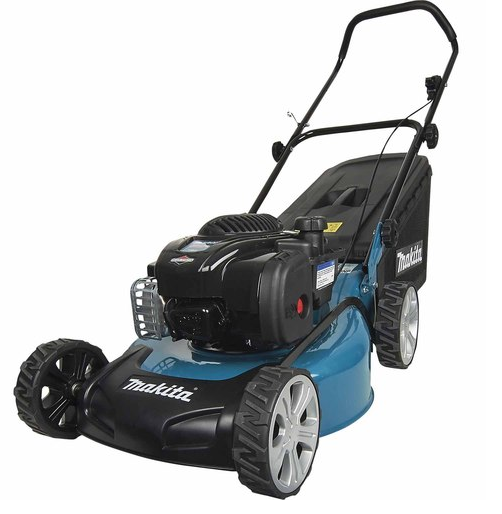 Most User-Friendly Lawn Mower
Price: NZ$549
Do you need a reliable and adaptive lawn mower? Try the Makita 480mm Lawn Mower!
It's equipped with rubber tires that grip well on a lawn. This makes it simpler and easier to push around for a precise mowing.
Its 140cc engine lets you handle sloped areas with no problem too. And the selling factor is that the grass cutting height can be adjusted at 5 stages to trim away at various depths.
Japanese brands are known for their quality, and you can see that in this lawn mower.
Highlights
5 cutting heights/settings
Features 480mm cutting width
Cool and attractive design
Effortless pushing
3. Ozito 1000W Ecomow Electric Mower (ELM-1030)
Cheapest Good-Quality Electric Mower
Price: NZ$128
Order Now On Bunnings Warehouse
The Ozito 1000E Ecomow Electric Mower is famous for being lightweight and convenient. A high-powered 1000W motor gives it strength without the usual noise.
Safety for the user is emphasized with red plastic guard to prevent accidental start-ups and other safety issues. It comes with a light and compact 25L grass storage box that can be emptied after use.
It's a great choice for those seeking the best lawn mower in New Zealand but on a budget. It packs quality, convenience, and utility into a single affordable package.
Highlights
Lightweight and convenient
Cutting width is 305 mm
3 height adjustments
25L grass collection box
Passed Australian Safety Standards
Customer Review
A lot of owners have only good things to say about this Ozito mower, praising in particular its quiet operation and low price.
Here's a review from an owner of the mower — albeit an Australian one (hence the difference in price):
"… The mower is very compact, light, easy to pickup. The motor sounds a bit like a vacuum cleaner but way less noisy. With the mower on his highest 70mm setting (you adjust height underneath the mower, there's 3 settings. My grass was very hight but the Ozito made short work of it. The 25L catcher is adequate. So all told a very happy camper. $99 and a 3 year warranty is good value. The noise and vibration, often a problem in cheap tools and appliances is low here. It doesn't feel cheap to use."
4. Honda Petrol Lawn Mower (HRX217VKA)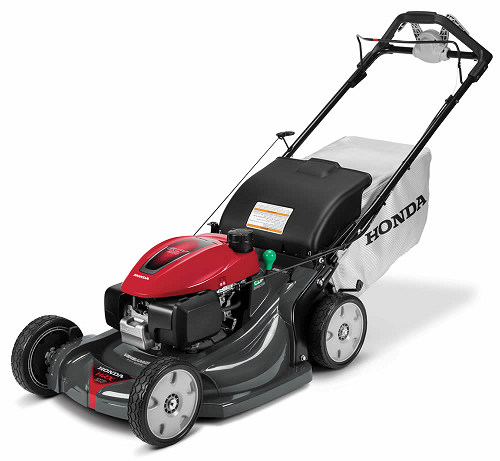 Best Catcher Capacity Lawn Mower
Price: NZ$1749.00
Find A Dealer Through Honda Website
Hardy, powerful, and versatile, Honda HRX217VKA makes mowing the easiest job in the world. It's fitted with a GCV200 engine that moves over your lawn easily and cuts it with impressive precision.
The 4-in-1 Versamow system lets you select from among mulch, bag, discharge, or leafshred settings. Take note that mulching and bagging can be synced with one another too.
The mower's efficacy at mulching comes from its MicroCut Twin blades. Each blade has 4 cutting surfaces that mulch the grass into very small clippings for perfect mulch.
Along with this, you get a lifetime warranty for its super-durable deck and a decent 5-year warranty for the entire lawn mower.
Highlights
Very powerful motor thanks to the GCV200 engine
4-in-1 Versamow functions (mulch, bag, discharge, leaf shred)
Impact-resistant NeXite frame and deck
88 litre grass bag capacity
Lifetime warranty on the deck
High-end brand
Customer Review
There had been a few complaints with regard to the rear height adjustment and mowing on slopes. But the Honda HRX217VKA has made up for that for its nice cutting performance, large grass bag, and sturdy deck.
Here's Ron Canton from Ohio:
"I find the Honda HRX217VKA far superior to any mower I have ever owned. Mulching capability is paramount for me, and this mower with its dual blades provides clump-free performance. The 200cc engine powers through reasonably high grass growth without a problem. The Clip Director is ingenious, allowing clippings or leaves to be fully mulched or partially diverted into the bag. The ergonomics attest to Honda's attention to detail. And the five year mower warranty (lifetime on the deck) gives me confident expectation of a satisfying experience going forward. Overall, I couldn't be more pleased with this purchase!"
5. Ryobi 1900W Electric Lawn Mower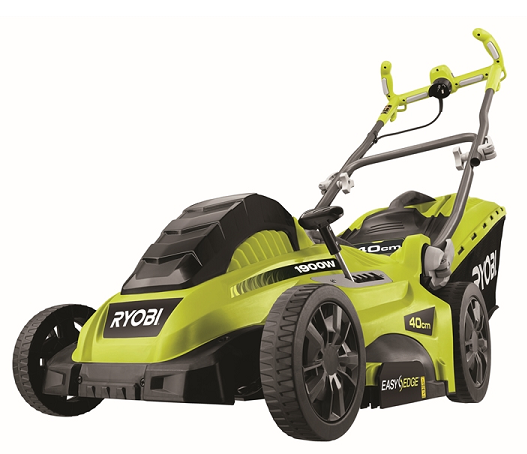 Best in Portability Lawn Mower
Price: NZ$299
Have a go at your lawn with the robust Ryobi 1900W. This mower is capable of 5 standard cutting heights, so with it, your yard will never look fresher.
You also get a catcher bag that keeps clippings of up to 50 litres. With that sort of capacity, you won't have to empty too often.
Plus, it's incredibly easy to carry around and store. All you have to do is fold its handles, carry it a bit, and consider it done!
To top it off, buying this lawn mower gives you a 5-year warranty. That can give you some peace of mind as to the durability of the machine you're getting.
Highlights
1900W motor
5 cutting heights
50L catcher bag
Convenient storage
Now, whether you get the Ryobi 1900W or another of the lawn mowers we recommended here, there are certain things to keep in mind. For instance, here are some safety rules you should never miss:
Always wear eye and ear protection when mowing.
Keep the mower on the ground at all times to prevent accidentally touching it with your feet.
Don't mow up or down on slopes — go along them instead.
Make sure the power source and engine are turned off before filling it with fuel/oil.
Ensure that there are no running children or pets around when you mow.
Plug it into an RCD outlet every time you use an electric mower to prevent shocks.
And there you have it. You've just read about the 5 best lawn mowers in New Zealand, as well as how to use them safely!
Do you agree or disagree with the products we picked? If you think we missed a great mower that deserves to be in this list, feel free to tell us about it!
In the meantime, you may want to check out our other lists for household appliance buyers. For example, you may want to check out our list of the best vacuum cleaners in New Zealand.