The 7 Best Limo Hire Services in Auckland
Always wanted to get a luxurious limo ride to a special party? Well, we'll help you get that with this list of the best limo hire services in Auckland!
Unless you're a business magnate or sports star, buying a limo can be too costly. But that's easily solved by simply renting a limo — with champagne and a chauffeur at your service!
We have dozens of limo hiring services in the magnificent city of Auckland. The service attributes you should look for are good prices, a well-kept fleet, and kind and knowledgeable chauffeurs.
You'll see all of those things in our list. Anyway, let's start with the best limo hire services in Auckland!
1) NEEDaLIMO
| | |
| --- | --- |
| BEST FOR | Can Beat Competitor's Prices |
| SERVICES | Airport Transfers, Weddings and School Balls |
| WEBSITE | https://www.needalimo.co.nz/ |
| ADDRESS | 74 Queen Street, Northcote Point, Auckland, New Zealand |
| CONTACT DETAILS | +64 9 889 0400 |
It's party time before you even arrive at the party with NEEDaLIMO.
NEEDaLIMO offers an immaculately, sleek car model that can seats 7. And you can always squeeze in more people if needed.
Since your wedding, city tour, anniversaries, retirement, sweet 16, excursion, dining, or even fishing or airport transfers are important, their driver makes it a point to arrive early and prompt.
And if you find a cheaper rate than NEEDaLIMO quotes you, they can beat that price to give you and your friends, family or soulmate the time of your lives.
Highlights
Can beat other limo hire services' price
Offers an immaculate, sleek and white limousine
Can seat 7 people
Customer Reviews
Thanks to NEEDaLimo, plenty of customers had enjoyed their special day even more! One Jennifer Jin commented:
"Ben, our driver was very punctual, easy going and professional. The limo itself is in great condition. We sipped champagne at the back while Ben provided us with a smooth and luxurious ride to the venue. High recommend NEEDaLimo, especially for your big day!"
2) Auckland Limo Service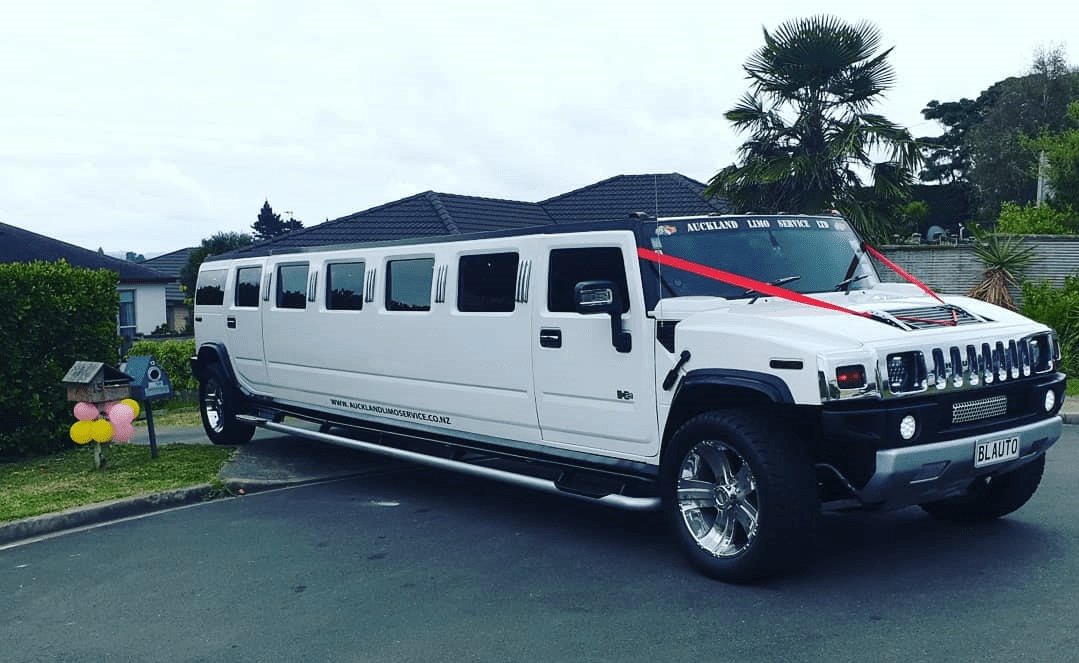 | | |
| --- | --- |
| BEST FOR | Spacious, Safe and Eco-friendly Limo Ride |
| SERVICES | Weddings, Executive and Corporate Events, School Balls or Proms, Birthdays, Night Out on the Town, Graduations, Bachelor/Bachelorette Parties, Casino Tours, Dine Outs, Anniversaries, Sports Events, Any Special or Seasonal Event, Wine Tours, Tourists and Attractions Tour and Airport Service |
| WEBSITE | https://www.aucklandlimoservice.co.nz |
| ADDRESS | 148b Don Buck Road, Massey, Auckland 0614, New Zealand |
| CONTACT DETAILS | (09) 215 6002 ​or 027 444 6669 |
Auckland Limo Service is a family-owned business that will ramp up the excitement and fun for your special moments and celebrations in a safe and strictly no-alcohol policy for the driver.
Not all limos are the same in size here, as the company offers 4-seater, 8-seater, and even hefty 14- seater stretch limo rides, complete with comfy leather seats and out-of-this-world sound systems.
Another great thing about this limo company is its eco-friendliness. It tries to reduce as much waste as possible by using organic, safe materials in washing or cleaning the limo.
A company that cares about its passengers as well as Nature deserves to be in the best limo hire companies in Auckland!
Highlights
Spacious and stylish interior
Arrives punctually wherever you are in Auckland
Strictly no-alcohol policy for the driver
Eco-friendly solutions are used to clean the limo
Customer Reviews
Ned and Sumi had a fabulous time celebrating their marriage, having hired a limo from Auckland Limo Service. They wrote on Google Reviews:
"Thank you so much for making our Big Day ( OUR WEDDING) so special yesterday. Your service was awesome and how you allowed to use our Bluetooth for music and my bridesmaid and my frens including me loved it enjoyed our Champagne and dance. Thank you so so so much for your patience in waiting too. You were very kind hearted too. I would definitely recommend Auckland Limo service to everyone . God bless. From Ned and Sumi ???"
3) Hollywood Limos Auckland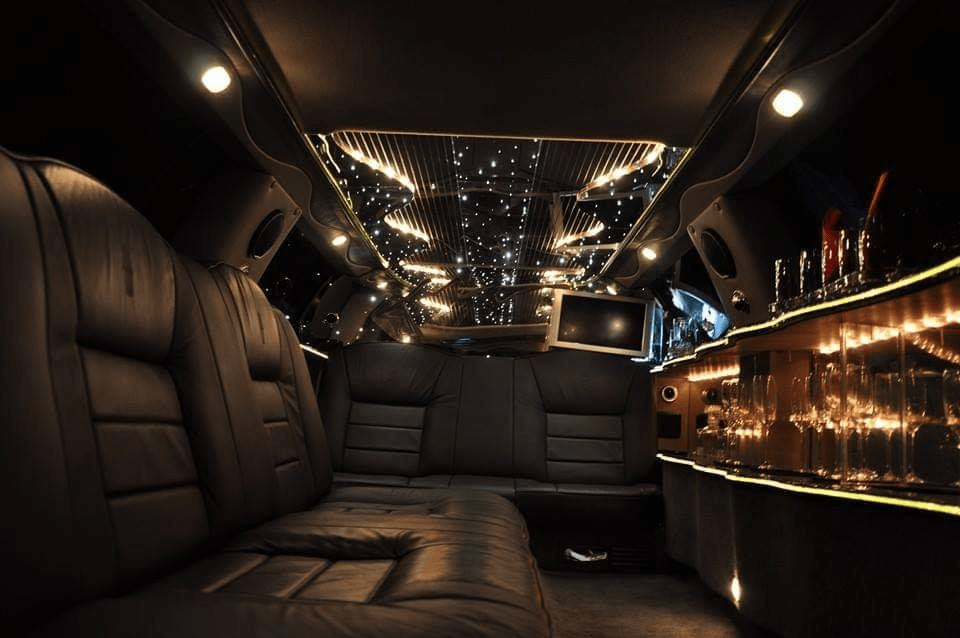 | | |
| --- | --- |
| BEST FOR | Classy Luxury Cars |
| SERVICES | Weddings, Proms, Bachelor/Bachelorette Parties, Luncheons, Birthdays, Anniversaries, Baby Showers, Retirements, Meetings, Formal Occasions, Casual Drives |
| WEBSITE | http://www.hollywoodlimos.co.nz/ |
| ADDRESS | East Tamaki, Auckland, New Zealand |
| CONTACT DETAILS | 09 274 0315 or 021 455 425 |
Like to see the stars and the night sky from the open roof? Hollywood Limos Auckland has you covered! You can even relax in the seats while using your Bluetooth and hitting Youtube.
Their fleet consists of class luxury cars such as the Ford Super Stretch, Chrysler 300C, Lincoln Stretch 1 and 2, and the macho Hummer complete with minibar, glowing interior lights or TV.
This limo hire company aims to provide quality service to you as well as attention to detail. They would love for you to have the time of your life and be happy on your very special occasion.
It's clear why they're among the best limo hire services in Auckland. You can use their easy-to-use booking system for quick booking, and get a stylish limo just for you and your pack in a flash.
Highlights
Choose from their selection of high-end limousines
Equipped with Bluetooth speakers, lights, open roof, minibar and TV
Compassionate and friendly chauffeur
Simple booking system
Customer Reviews
Almost everybody on the reviews praised the service quality of Hollywood Limos Auckland. Cecilia Johnson said:
"Thank you to Hollywood Limos and the team for making our wedding over the Waitangi long weekend truly wonderful! Best service, excellent quality of vehicles. We felt like super stars! … what more could a girl ask for! Very highly recommended!"
4) Excellent Limousines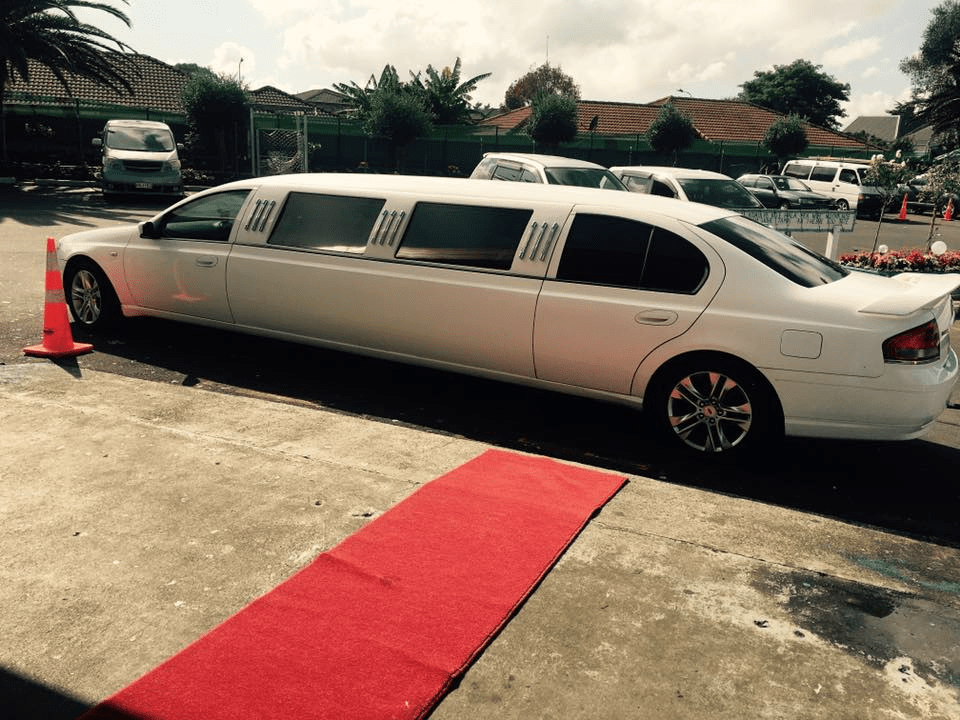 | | |
| --- | --- |
| BEST FOR | Excellent Customer Service |
| SERVICES | Weddings, Proms, Airport Transfers, Bachelor/Bachelorette Parties, Birthdays |
| WEBSITE | http://www.excellentlimousines.co.nz/ |
| ADDRESS | Coachman Drive, Flat Bush, Auckland 2016, New Zealand |
| CONTACT DETAILS | (09) 528 5060 or 021 454 981 |
Hire a limo for your hen nights, birthdays, formal date or day business travels with Excellent Limousines! For them it's all about providing excellent services to their customers every time.
You can feel like a king or queen and have wine bars, DVDs, and beautiful fibre optic lighting inside. This is better than any rough road trip, and roomier too.
With a range of limos to choose from to accommodate any number of people and any budget, they have built a loyal customer base that believes they're among the best limo hire services in Auckland.
Sometimes, we like to feel we're in paradise and hailing from Excellent Limousines is all about giving you a great limo time with your friends.
Highlights
Top-notch customer service
Complete with DVDs, fibre optic lighting and wine bars
Gives you a fun and unforgettable experience
Customer Reviews
Priyanka Ratnam mentioned on Google Reviews:
"Awesome experience! Hired the Limo for my Wedding. Exceptional service, very neat, tidy and clean vehicle. Made our event a memorable experience. Highly Recommended. 5 Stars!!!"
5) ExcaliburCars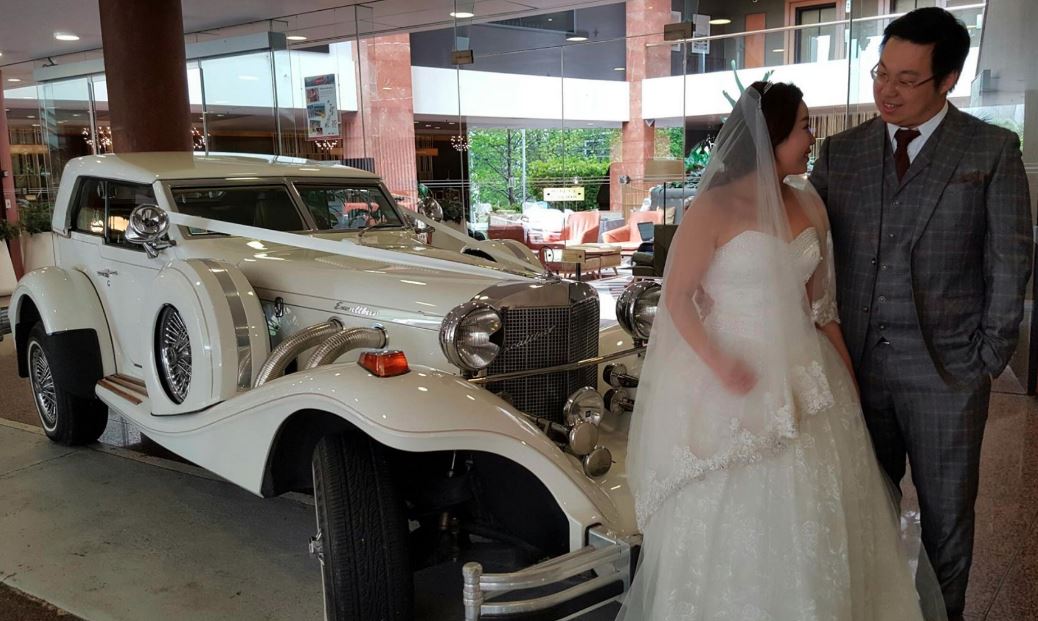 | | |
| --- | --- |
| BEST FOR | Elegant Vintage Luxury Limos |
| SERVICES | School Proms, Weddings, Formal Events and General Hire |
| WEBSITE | https://excaliburcars.co.nz/ |
| ADDRESS | Level 7, 38 Whitaker Place, Auckland, New Zealand 1010 |
| CONTACT DETAILS | 021 933 409 | [email protected] |
Arrive in style with ExcaliburCars' Vintage wedding cars and experience the best day of your life. Choose the perfect car from their website to find out more about pricing and booking availability.
They offer Vintage Car rentals for Weddings, Formal Events or General Hire. The Excalibur Limousine is the perfect photo prop for your event. They're also proud to announce the arrival of the first Super Stretch Limousine to New Zealand, a 36-foot long Black Vintage Limousine is the perfect accessory to arrive in style.
ExcaliburCars is based in Auckland but take inquiries from the greater Auckland region.
Highlights
You can hire among their range of elegant, vintage cars
Perfect for taking your photos with the limo
Also offers the latest Super Stretch Limousine measuring 36 feet in length
Serves the Greater Auckland Region
Customer Reviews
James Cook shared about his limo experience at ExcaliburCars:
"We had the white 4 door car driven by Vince. Fantastic car and very professional driver, showed up on time. Vince was great, very friendly and accommodating answered any question we had during booking. Would not hesitate to recommend. Thanks very much Vince."
6) Lincoln Limousine Services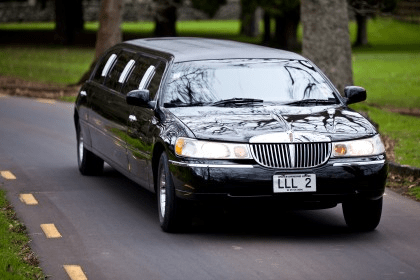 | | |
| --- | --- |
| BEST FOR | Luxe and Comfortable Limo Experience |
| SERVICES | Weddings, Parties, Evenings, On the Town, Theatre, Sporting Events and more |
| WEBSITE | https://www.lincolnlimos.co.nz/ |
| ADDRESS | Unit A, 28 Hugo Johnston Drive, Penrose, Auckland 1061, New Zealand (show room) |
| CONTACT DETAILS | 09 525 8096 |
Who doesn't want to get a ride in a prestigious Lincoln car or limo? Lincoln Limousine Services offers just that with 7 models including the longest LLL3 alongside sleek and black sedans and SUVs.
Most of the vehicle seats are upholstered in comfortable leather, complete with air conditioning, CD/DVD players, and a first class experience, with a kind and obedient chauffeur.
Take the LLL4, which is the second-longest limo in this fleet. It is fitted with J seats, stargazer lighting, 2 15 inch LCD screens, and a theatre sound system to seat 12 people at the most.
You get comfort and luxury in your trip with Lincoln Limousine, another of your best limo hire services in Auckland.
Highlights
Comfortable leather upholstery
Elegant and spacious interior
Features a theatre system, stargazer lighting and J seats
Range of stretch, sedan or SUV limos to pick from
Kind and obedient chauffeur
Customer Reviews
Curtain Clinic wrote a nice review on Google:
"Thank you Lincoln Limousines for being the "" ïcing on the cake" for our team night out. It was a huge surprise for everyone, who thought they were going in a taxi van. Absolutely hilarious to see the response and what can we say about William ??? What a fantastic ambassador he is for this company – nothing was too much trouble (even though we created a little), he was respectful, great fun and we knew we were in good hands . Very deserving of 5 stars."
7) Platinum Chauffeur Drive
| | |
| --- | --- |
| BEST FOR | European Luxury Cars |
| SERVICES | Corporate Hire, Airport Transfers, Tours and Sightseeing, Events, Cruise Ship Tranfers, Golf Tours, Weddings, Hotels and Lodges |
| WEBSITE | http://www.pcd.nz/ |
| ADDRESS | 37013 Parnell, Auckland 1151, New Zealand |
| CONTACT DETAILS | 09 354 3777 |
Platinum Chauffeur Drive or PCD as it is commonly referred as is one of the most renowned luxury chauffeur and limousine service in all of Auckland. The company caters to travellers, business moguls, wedding entourages, and even inbound tourist who find themselves in the wider Auckland region and beyond.
What sets Platinum Chauffeur Drive from the rest? Well, it begins with their fleet of luxury European cars, all of which are exclusive to PCD. Following this is their global affiliation with the National Limousine Association allows us to facilitate your luxury transfer wherever you travel in the world. Lastly, it's their dedication to providing sophisticated luxury travel services to their clients as a means of forging long-lasting professional relationships.
Highlights
Offers a fleet of European-made limos
National Limousine Association member
Are at your service from sightseeing to weddings
Bask in comfort and luxury whilst travelling
Customer Reviews
Here's Leaso Iusitini's comment on Facebook:
"Very impressed with the service. Barry arrived early and drove me to my wedding. He asked what type of music I wanted to listen to which made the drive that much more enjoyable. Thanks again and I will be recommending your services."
---
And that's it for your best limo hire services in Auckland. If you like to make a great entrance on special occasions, these limo services will be more than up to the task.
Do you have any questions or is there something we missed about this topic? Send it our way by writing it down in the comments, and we will respond in a jiffy or update promptly.
Now that you know about great limo companies in the city, you may be interested in something more low-key for transport solutions. Therefore, you can read about the best car rental services in Auckland too.
And of course, before that big bachelorette event, it will be cool to get yourself pampered and your hair done first. As such, you can read up on the best hairdressers in Auckland.