The 7 Best Massage Wellington Health Centres
Is your body rebelling in pain or fatigue? Perhaps you'd like to go for a massage. We can help you with that through our list of the best massage Wellington health centres right here!
We primarily chose therapists who have dexterous, gentle hands for safe yet soothing therapy. Needless to say, we picked those with neat rooms, excellent customer reviews, and great rates!
Now it's time to relax and detox to get rid of the stress you're facing. If you're ready for that, here are the best massage Wellington health centres you can go to!
1) Intensive Massage Therapy
BEST FOR
Holistic, Balanced, and Tailored Massage Treatment
SERVICES
Acupuncture

Exercise

Massage

Nutrition

WEBSITE
https://www.intensive.co.nz/
ADDRESS
154 Victoria Street, Te Aro, Wellington 6011
CONTACT DETAILS
+04 384 4006
OPERATING HOURS
Tuesday: 9.30am – 9pm

Wednesday – 10am – 8pm

Thursday & Friday: 9am – 8.10pm

Saturday: 9.40am – 6pm

Monday & Sunday: Closed
Intensive Massage Therapy offers a range of services that focus on nutrition, lifestyle, and exercise. They are committed to bringing you to optimum health and well-being.
Their services include massage, nutrition, exercise and acupuncture. They have an in-house nutritionist to guide you in incorporating healthy eating habits and exercise into your diet.
To them, doing massages isn't only to give you temporary relief, but to seriously focus on your health, so you can live the best life possible.
And since they are Southern Cross and ACC-registered treatment providers, you'll get good discounts on their services. For more details about this, you can check out their website (listed above).
Highlights
Committed to bringing you to optimum health and well-being
Holistic, balanced and tailored approach
Offers a selection of health services
Registered ACC & Southern Cross treatment providers
Customer Reviews
On Google Business, Joel Bouzaid told of his experience:
"Then there are massages that are extraordinary because the massage isn't relying on you been stressed, overworked or needing to stop. The massage is really bloody good.
You walk out feeling reset, rejuvenated and like someone very very wise has given your body what it needs to function better.
The massages, people and full service at Intensive, on its own, is world class.
There is no doubt in my mind that if you want the most value in a massage service/relationship, you'll find it at Intensive."
2) The Rub Drop-In Health Massage
BEST FOR
On-the-Spur Massage
SERVICES
Seated Massage

Table Massage

Reflexology Foot Massage

Oils & Salves

WEBSITE
http://therub.co.nz/wellington-massage/
ADDRESS
28 Willis Street, Wellington Central, Wellington 6011, New Zealand
CONTACT DETAILS
021 620 060
OPERATING HOURS
Monday to Friday: 9.30am – 6.30pm

Saturday & Sunday: 10am – 6pm
Up for a quick, pleasant, and soothing massage? Well, just drop by The Rub Health Massage — that's right, you don't even have to set an appointment in your hectic schedule!
The rooms are built to keep your mind relaxed and cooled, perfect if you've had a bad day. They have a line of massage tables separated by a curtain.
They provide seated and table massage: it's your choice whether to use a warm oil or not. Using oils will give you that fresh, relaxed feeling and helps to send away the aches and pains.
Aside from that, they also have foot reflexology to cure various symptoms in your body. You can drop by whenever you feel like doing it, as long as they're open!
Highlights
No appointments needed
Pleasant & soothing massage
Clean, comfortable massage tables
Affordable prices
Customer Reviews
Here's what Frances Kuryana had to say on Google Business:
"I've been for a few massages here. Excellent service. They check how much pressure the client is happy with. Very reasonable rates and friendly. Relaxed but also efficient and many staff."
3) Manee's Therapeutic Massage
BEST FOR
Friendly services
SERVICES
Traditional Thai massage
Sports massage
Deep tissue massage
Aromatherapy
Oil relaxation massage
Foot massage
Back & shoulder massage
WEBSITE
https://www.maneethaimassage.co.nz/
ADDRESS
2/23 Majoribanks Street, Mount Victoria, Wellington 6011, New Zealand
CONTACT DETAILS
+64 27 853 3855


[email protected]

OPERATING HOURS
Monday to Sunday: 10.00am – 8.00pm
Manee's Therapeutic Massage may just be the newest friendly massage spa in Wellington. It offers traditional Thai and Thai oil massage.
If you're sporty and have been experiencing fatigue from muscle overuse, you can also avail of Manee's sports massage. But if you're feeling more of chronic pain, you should try out their deep tissue massage.
Besides these services, Manee's staff will also show you some safe home exercises you can do independently. You can even buy gift vouchers from Manee's Therapeutic Massage so you can share such a revitalizing experience with your loved ones.
Highlights
Friendly services
Home exercises
Relaxing massages
Available gift vouchers
Customer Reviews
Here's a customer review to tell you more about Manee's Therapeutic Massage:
"This is the first time I've been to this place and I was relaxed , feeling revived and less aches after Dada's amazing massage took all the tiredness away. She was great in doing the stretches aside from the massage which helped loosen the muscles as well. She gave me tips to help myself to do keep my body from having tight muscles. Overall , great and well recommended. Will be back. Thanks Dada."
4) Bali Ritch's
BEST FOR
Bali Traditional Healing Practice
SERVICES
● Prenatal Massage

● Shiatsu Massage

● Sports Massage / Deep Tissue Massage

● Aromatherapy / Relaxation Massage

● Thai Massage

● Balinese Massage

● Reflexology

● Thai Herbal Massage

● Hot Stone Massage

● Back Facials

● Boreh Massage

● Seated Massage

● Back, Neck, Head & Shoulder Massage

● Add on Foot Ritual

WEBSITE
https://www.balidayspa.nz/thai-massage
ADDRESS
32 Mulgrave Street, Thorndon, Wellington 6011, New Zealand
CONTACT DETAILS
+64 4-909 4215
OPERATING HOURS
Monday: 11am – 3.30pm

Tuesday to Friday: 10am – 7pm

Saturday: 10am – 6pm

Sunday: 11am – 4pm
At Bali Ritch's, you will be spoiled for choice in terms of the variety of their massage therapy and services. Here, they have skilful and knowledgeable therapists to take care of you.
They put into practice Bali's philosophy to achieve a sense of well-being, tranquility and mind-body balance. And their massage oils are made from natural and pure ingredients.
You'll be in for a treat and enjoy many benefits, such as improved blood circulation, better flexibility, reduced tension, positive mindset, increased energy levels, and more!
Their services range from prenatal massage to Boreh massage and everything in between. Since you're here, we recommend their full-body, deeply and soothingly relaxing Balinese massage!
Highlights
Balinese culture, remedy and massages
Great variety of massage therapies
Gives you a lot of health benefits
Decent prices
Customer Reviews
Bali Ritch's is undoubtedly one of the best massage Wellington health centres you can find. Here's what one customer, Nicole MacDonald, thinks:
"My partner suggested a spa package for the weekend, and even though it was only two days notice Bali Ritch's was able to squeeze us in. We each had a package with a foot scrub, a massage and a facial. It was divine. Best spa experience ever, we can't wait to go back."
5) Amarin Thai Traditional Massage
BEST FOR
Traditional Thai Massage
SERVICES
Thai Massage with Deep Tissue

Aromatherapy Massage

Relaxation Massage

WEBSITE
http://www.amarinthaimassage.com/
ADDRESS
Level 2, 65 The Terrace Wellington, New Zealand 6011
CONTACT DETAILS
+64 210 496 259
OPERATING HOURS
Monday – Friday: 10am – 8pm

Saturday and Sunday: 11am – 8pm
If you're keen on having a traditional Thai massage, you needn't look any further than Amarin Thai Traditional Massage, one of the best massage Wellington health centres!
Their massage team trained in Wat Po, so they definitely know how to give you an authentic Thai massage.
And from the elephant displays to lotus-topped beds, even their decor makes you feel like you're in Thailand.
They offer Aromatherapy Massage, which makes you feel calm and carefree. It is performed with smooth, gliding motions with scented Lavender oil on your body.
And Thai Traditional Massage involves stronger pressure applied to your body as well as stretching. This loosens up debilitating knots and makes you utterly relaxed.
Highlights
Offers aromatherapy and traditional Thai massage
Authentic Thai experience
Relaxing, serene rooms
Releases tension and stress
Great for work burnout
Customer Reviews
One customer, Frank Hildebrandt, said on Google Business:
"Regularly I'm enjoying their service and feel it is the best in town. Very professional treatment and 5 star service. Top end of the market !
Congratulations with the second shop opening, which only shows their success and demand from repeaters."
6) Achilles Massage Wellington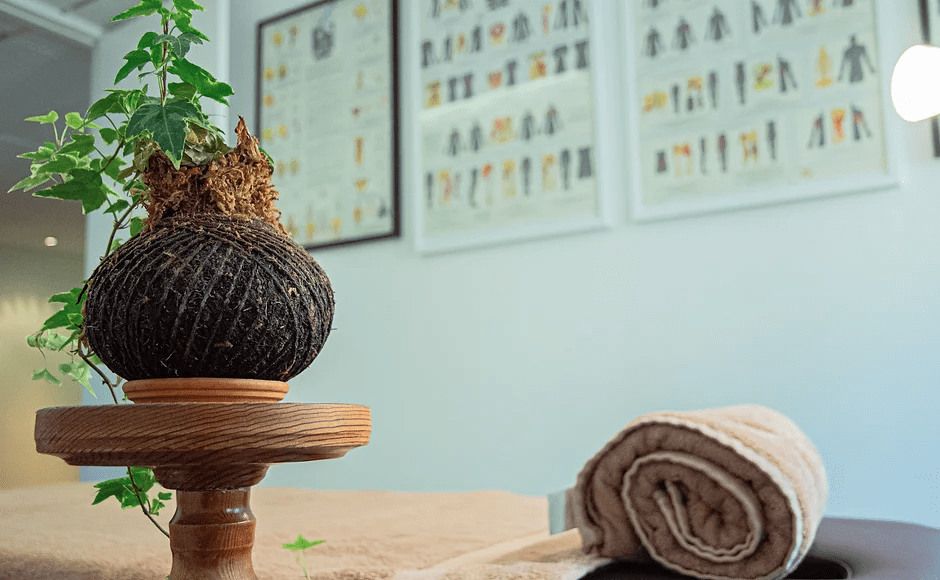 BEST FOR
Sports & Remedial Massage Treatment
SERVICES
Sports & Remedial Massage Therapy

Pregnancy Massage

Thai Therapeutic Massage

WEBSITE
https://www.achilles-massagewellington.com/
ADDRESS
Level 2, 354 Lambton Quay, Wellington 6011, New Zealand
CONTACT DETAILS
Phillip Proctor | 0223 104 246

Agnes Sio-Atoa | 0210 448 558

Pond Semmler | 0210 887 9122

Apinya Kelly | 0204 155 9827

OPERATING HOURS
Mon – Friday: 10am – 7pm

Saturday: 9am – 4pm

Sunday: Closed
For sports injury therapy, you should contact Achilles Massage Wellington. One of the best massage Wellington Health Centres, they are based in Lambton Quay in the CBD.
Achilles' one-man massage team is highly skilled and experienced, and does their best to understand what clients are feeling in order to provide tailor-fit services. This is their tried and tested way of producing the best results for you.
Their tagline 'Peak Your Performance' says a big deal about them. Not only will they relieve the painful sensation, but also help you rehabilitate to ace the competition.
Also, they offer pregnancy massage and Thai Massage. The latter involves long holds on deeper muscle tissues to reduce tension and stiffness, whilst making you super relaxed!
Highlights
Specialises in sports injury therapy and rehab
Highly skilled and experienced masseurs
Tailored services
Also offers pregnancy and Thai massage
Customer Reviews
One of their clients, Ruth Cornelius, said on Google Business:
"I'm pretty picky when it comes to sports massage therapists, and Phil Proctor and his team are the best i've found in Wellington. Skilled and knowledgeable about biomechanics of injury, invested in prevention as well as treatment, and easy to get on with as well!"
7)

Precise Therapy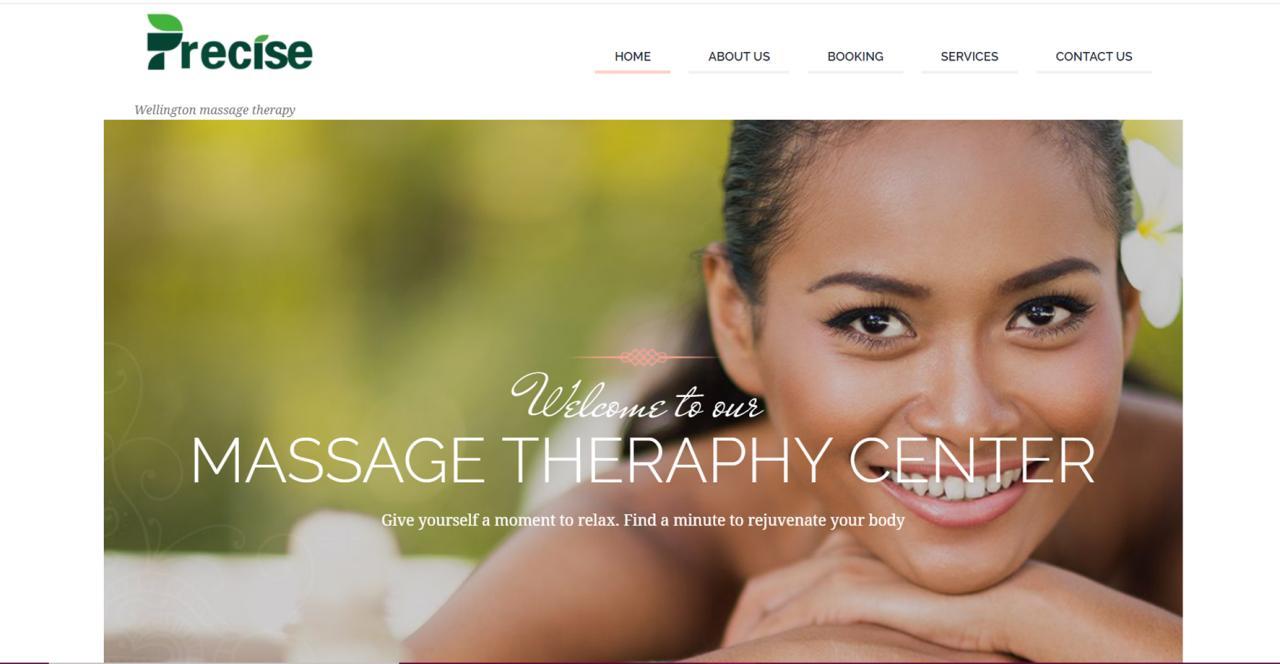 Precise Therapy is one of the best massage establishments in Wellington. Their staff are all NZQA qualified and have experience and expertise to boast.
To add on to it, they offer a wide range of services; Chinese Massage, Sports Massage, Deep Tissue Massage, Hot Stone Massage, and Trigger Phone Therapy to name a few. You're surely find something that would relax you after a tiring day.
Enjoy a free consultation from Precise Therapy, simply fill out the form on their website!
Highlights
Large and clean premises
NZQA qualified massage therapists
Handy location
Customer Reviews
Read a feedback left on Precise Therapy's google review:
"Quality 1hour Deep Tissue Massage with Christina. Definitely feeling better in my upper back and calves. Christina had great pressure and managed to treat my terrible knots. She was professional and polite, asking if the pressure was too much. Massage was in a temporary location on the 5th floor and was clean etc. Would definitely recommend A+"
And that's all for the best massage Wellington health centres. If you need a respite from your daily grind, you can enjoy a deeply relaxing massage from one of them!
Any questions or suggestions about the massage centres we mentioned? If you do have one, you can send us a message and we'll get right back to you.
Other than that, you might also be interested in the best podiatrists in Wellington. These foot specialists will ensure that your feet are healthy, happy and neat!