17 Best Mattresses in New Zealand Tested and Ranked
Like most Kiwis, do you find yourself dazed and overwhelmed with choices when picking a mattress? If so, you've come to the right place, because we'll give you a short guide on how to pick your best mattress in NZ!
A comfortable mattress plays a huge role in keeping our minds and bodies healthy. It's also important so that we don't develop a bad back or habits that make us sleep with the wrong posture.
There are also other factors to consider such as the type, durability, features, size, and coolness. As mattresses are generally expensive, knowing these things will help you pick the right and ideal one for you.
Anyway, we'll go over those in our guide to picking mattresses, which comes after the list. First, let's check our lineup of the best mattresses in NZ!
The Best Mattresses in New Zealand Reviewed
Now that you know the price to pay for a good night's rest, we can now take a look at our picks for the top mattresses in New Zealand.
1. Peacelily Mattress
Best for Luxury Plush Feel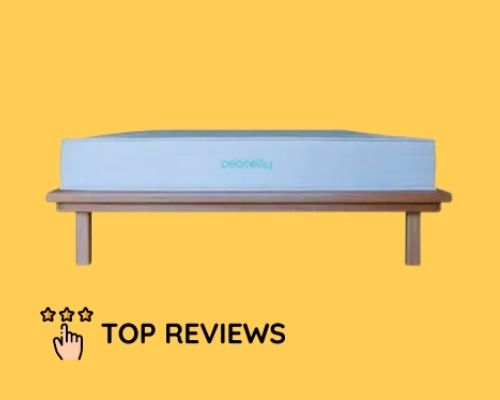 PRICE
NZ $999 – NZ $ 1,749
With Plush Topper + NZ $539
SIZES
Single, Long Single, King Single, Double, Queen, King, Super King
MATERIALS
100% natural dunlop latex, latex glue, cotton fabric, and cotton wading
THICKNESS
21cm
DIMENSIONS
Single: 92cm x 188cm
Long Single: 92cm x 203cm
King Single: 107cm x 203cm
Double: 138cm x 188cm
Queen: 153cm x 203cm
King: 168cm x 203cm
Super King: 183cm x 203cm
WARRANTY
25 Year Limited Warranty
WEBSITE
https://peacelily.co.nz/
Peacelily Mattress features 100% natural latex rubber, 100% organic cotton fabric and wadding, and adjustable firmness. Their products are handmade and contain three premium layers without any polyurethane foam or harmful materials.
The Peacelily Mattress is made from sustainable sources that have been fully certified by a global standard of independent emissions and material testing companies. They have been approved by eco-INSTITUT, Oeko-Tex, and the Global Organic Textile Standard (GOTS).
Their products have been tested for traces of compounds such as volatile organic compounds (VOCs), persistent organic compounds, heavy metals, pesticides, formaldehyde, and phthalates. Having passed all these tests means that the Peacelily Mattress meets some of the most rigorous natural and non-toxic standards.
They have also engineered the Peacelily Mattress so that there are two carefully selected firmness levels on the mattress for you to choose from, namely firm and gentle-medium. To adjust your firmness level, all you have to do is flip the mattress over!
For added comfort, you can upgrade with a plush mattress topper that adds a 5cm layer of 100% natural Dunlop latex rubber foam. This extra comfort does come at an additional price of $539, so you'll want to consider this carefully.
Nevertheless, if you want a premium and comfy mattress in NZ that is sourced from sustainable materials, then getting your mattress from startup company Peacelily Mattress is worth the investment.
100-night trial
Three firmness levels
Made from sustainable materials
Offers finance options
Failure to periodically rotate the mattress voids warranty
Not allergen-free
Customer Reviews
Paula M. was pleased with her purchase, appreciating the toxin-free and high quality materials of the Peacelily Mattress. She shares:
Excellent 100% latex mattress in NZ, compressed and packed into a box on wheels which made it really easy to manoeuvre into the bedroom. Unrolling it onto the bed was easy, following the instructions. It even has handles, which is really unusual in a latex mattress, and makes it so much easier to adjust. The medium side is perfect, so don't think we'll be turning the mattress to the firmer side. It was great to be able to sleep on it immediately and comforting to know that the mattress and cover are completely toxin free. Thank you!
Riley V., another customer, adds:
"My mattress is just so nice to sleep on, so comfortable. I like that it's natural too and good for the environment and all that. I dealt with the social media and customer service staff who were happy to chat and advise based on my needs. Very happy with my purchase."
2. Ecomfort Postureline Mattress
Best for Back Support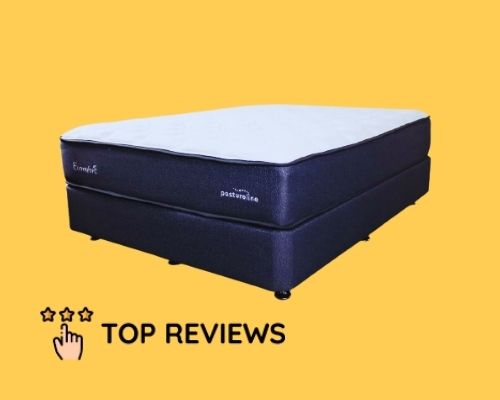 PRICE
NZ $1,100 – $2,535
SIZES
Single, King Single, Double, Queen, King, Super King, Cali King
MATERIALS
Ecomfort Mini Spring System, Graphite Foam, High-Density Super Foam, Natural Tencel Fabrics
DIMENSIONS
Single: 191cm X 91cm
King Single: 202cm x 105cm
Double: 191cm x 139cm
Queen: 202cm x 152cm
King: 202cm x 167cm
Super King: 202cm x 180cm
Cali King: 202cm x 202cm
WARRANTY
10 Year Warranty
WEBSITE
https://ecomfort.co.nz/
Ecomfort New Zealand has been producing high-quality products like mattresses that make up the best beds in NZ over three decades. Their newest offering presents a premium mattress that promises to provide optimal back support while sleeping.
This is quite possibly the best firm mattress in NZ if you suffer from chronic back pain due to a mattress that does not give the right support.
Their premier Postureline Mattress is made with its patented 7-Zone Superior Mini Coil Pocket Springs and high-density foams. All of these materials come together to make a mattress that supports the user's entire body by adjusting to their contour and position.
It also has superb temperature control thanks to the plush and durable Graphite foam from Belgium. Its water-repellent Tencel top fabric with Healthguard not only ensures long-lasting quality, but keeps you safe from dust mites, bacteria, and other allergen-causing substances.
The Postureline Mattress is made in New Zealand and comes in six sizes from Single to Super King, with the option to include a base for those interested. Ecomfort offers a 100-night trial and an additional 10-year worry-free warranty for its customers.
On top of all the superb features, this great customer service is the reason why we consider this to be one of the best mattresses for back pain in NZ.
Offers finance options
Water-repellent fabric with Healthguard
Advanced temperature control
100 day trial
Doesn't offer any add-ons
Can't return mattress until 21 days after purchase
No customer support on weekends
Customer Reviews
Jane Bayliss was ecstatic with her purchase from Ecomfort and appreciated the attentive customer service. She writes:
"Just love our new Ecomfort mattress!! We valued the phone call before and after the mattress was delivered which made it all feel personal and that we can make contact in the future if there is a problem. (we are sure there won't be!) Many thanks"
Lyly Reinhard, another customer, says the Postureline is the best mattress she's bought as she shares:
""We are sleeping the best we have in a long time. The bed is so comfortable and partner disturbance is non-existent.We will definitely be recommending you to anyone we know that is looking for a bed upgrade. Thank you so very much."
3. The Winkl Mattress
Best Value for Money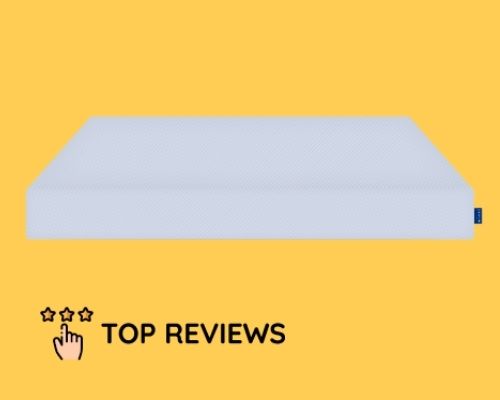 PRICE
NZ $680 – $1,080
SIZES
Single, King Single, Double, Queen, King, Super King, California King
MATERIALS
Winkl-flex Comfort Foam, Gel-infused memory foam
THICKNESS
25 cm
DIMENSIONS
Single: 92cm x 188cm
King Single: 107cm x 203cm
Double: 138cm x 188cm
Queen: 152cm x 203cm
King: 168cm x 203cm
Super King: 183cm x 203cm
WEBSITE
http://www.winkl.co.nz/
Warranty
10 Year Warranty
If you're after one of the best memory foam mattress in NZ, you'll want to read this one.
The Winkl mattress offers perfectly balanced comfort and support with everything you need for a great night's sleep. Their exclusive Winkl-Flex Comfort Foam provides the perfect amount of softness, bounce, and pressure relief for your back, hip, and shoulders.
Their high-density gel memory foam keeps you nice and cool as it curves to the shape of your body for total and customised support. Add into the mix a durable base foam and the Winkl becomes one of the most comfortable mattresses in the market today.
All of their materials meet leading international safety standards, free from chemical fire retardants and chemical-based glues. Not only is it certified by CertiPUR-US and Oeko-Tex, but it has an easy-to-remove outer cover that you can clean in the washing machine!
While they may not have a showroom where you can prod and poke the mattress to your liking, we like that they give you up to a 120-night trial with free shipping and returns.
What's more, if you're not satisfied, they'll refund your money, pick up the mattress and donate it to charity!
120-night trial
Free delivery and free shipping on refunds
Fast delivery up to 500km away
Doesn't have any showrooms
No bundled packages to include bed frame or pillows
Customer Reviews
Pauline M., has improved her sleeping habits since purchasing the Winkl mattress. She shares:
"We are happy with our Winkl mattress. I am not a great sleeper but believe that I have been better since getting the Winkl. The service was excellent and prompt. Very fast delivery. Product is a great price and I am happy with the purchase. Thank you."
Maka, another customer, perhaps sums it best in the few words that she shares:
"It feels like i'm floating on fluffy clouds"
4. Living & Co Luxury Mattress Queen
Affordable Luxury Mattress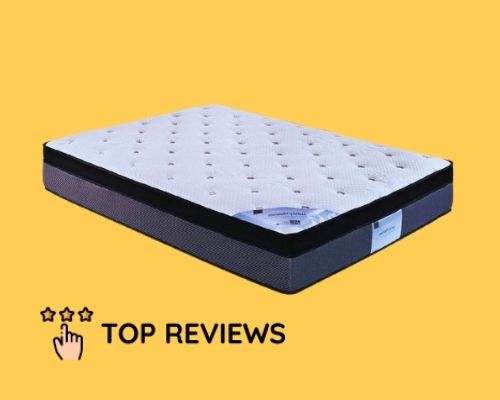 | | |
| --- | --- |
| PRICE | $799 |
| SIZES | Queen |
| MATERIALS | Memory Foam & Latex |
| DIMENSIONS | 152cm x 203cm x 28cm |
| WARRANTY | 5-Year Limited Warranty |
You don't always need to get the most expensive mattress to own a luxury mattress. You can also have it with this great deal from Living & Co.!
The mattress is composed of three zones of memory foam and latex that provide amazing support and comfort for its users. For added snugness, it has extra thick layers of convoluted foam to give you the best night's rest.
This queen-sized offering also features single high-strength pocket springs that adapt to the shape of your body. With medium firmness able to please most of its users, it provides enhanced support no matter how much you roll around in it without feeling any of the springs.
While we would have liked to have seen other sizes offered, this mattress is so easy to clean that you'll want to buy a bed frame to match it. All you need is to spot the blemish, lightly wipe with a clean cloth and dab it dry.
With an affordable price, five-year warranty, and the ultimate in comfort, it's easy to see why so many people recommended it to us! If you're looking for a superior latex mattress in NZ, you should definitely put them on your list.
For the most luxurious sleep without breaking the bank, this is the most affordable, best mattress in NZ we could find in the market.
Affordable price compared to other mattresses
Same day delivery possible if in stock
Only offered in one size
Short warranty period
Customer Reviews
Cassie, a customer, got the Luxury & Co mattress as soon as it came out. She says:
"We bought this mattress & a Warehouse frame when the new mattresses were released. We've had family from overseas stay on the mattress & they've loved it. Would definitely buy this again & recommend."
Furthermore, user TudorRose loves the stability of this luxury mattress, minimising partner disturbance as she sleeps. She writes:
"My partner and I bought this just the other day. Compared to other matresses, you can't feel the spirngs on the side, nicely designed and reinforced. Nice firm matress with a soft-firm foam topper thing on top. Both of us sat in the mattress and it does not wobble if one moves, great for sleeping when someone turns around a lot. Good quality, would recommend !"
5. Dunlop Living Orthozone Mattress
Most Comfortable Mattress for the Spine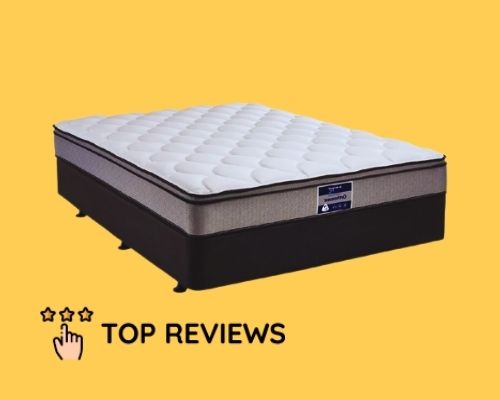 | | |
| --- | --- |
| PRICE | NZ $1,199 |
| SIZES | Queen |
| MATERIALS | Treated foam |
| DIMENSIONS | 203cm x 153cm x 35cm |
The Dunlop Orthozone mattress features Dunlop's famous and patented Magicoil system. This spring system offers excellent support for sleepers and is particularly good if you're prone to feeling pressure or discomfort in your spine when lying down.
Dunlop implements 3 zones of support into these mattresses to help users get the most comfortable sleep possible. What's more, they make them out of Ultrafresh treated foam — an antibacterial material that ensures you're free from mites and other harmful organisms.
Aside from making sure you have the safest and healthiest sleeping environment for the night, the Orthozone bed set comes complete with an upholstered slat base to provide breathable support for the mattress as well.
While the Dunlop Living Orthozone takes 15-20 days for delivery, it is made-to-order and manufactured right in New Zealand. At least that way you know you're getting a freshly put-together mattress that comes with a 5-year warranty.
If you've forgotten what a good night's sleep is like due to your back, it's worth noting that the Dunlop is absolutely one of the best mattresses for back pain in NZ that we've seen.
Great for people with back issues
Ultrafresh treated foam hinders the growth of bacteria
Made-to-order
Low weight capacity
15-20 day business lead time
Customer Reviews
Reviews are generally positive for the Dunlop living, with owners stating that it's very comfortable and lives up to its promises.
Craig, a customer, feels that the value and comfort of the Dunlop Living Orthozone Mattress are well-matched. He writes:
"Brilliant bed for the money, well put together and well packaged. A little on the hard side, but very supportive and good at absorbing bumps from one side of the bed to the other."
Joanne K, another customer, also shared her opinion of the mattress by saying:
"Great comfortable bed.well padded and super comfortable topper on mattress.great delivery."
6. Intex Dura-Beam Deluxe Pillow Rest Raised Airbed Twin
Most Affordable Air Mattress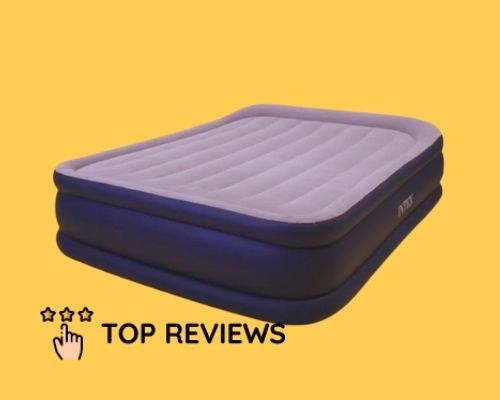 PRICE
NZ $69.99 – $74.99
SIZES
Twin, Queen
MATERIALS
Fibertech Construction (Polyester fibres)
WEBSITE
https://intexcorp.com/
DIMENSIONS
Queen: 152cm x 203cm x 42cm
Twin: 99cm x 191cm x 42cm
WARRANTY
1-Year Limited Warranty
If you need a spare bed for guests coming for the night, you're in luck with the Intex Dura-Beam Deluxe Queen-sized Airbed. It's relatively quick to inflate, taking only three minutes of your time.
It features Intex's patented Fiber-Tech Construction, which consists of numerous durable polyester fibers providing the very best in stability, and support. The built-in AC Electric Pump can inflate and deflate your mattress with the flick of a switch, which is also completely adjustable to your preferred firmness.
Measuring 42 cm from the floor, this inflatable bed feels like a traditional mattress and even has more room than most similar offerings. It comes with a pillow built into its outer edge, providing extra support and comfort, no matter where you are.
Although air mattresses are a love-it-or-hate-it design, this offering from Intex is extremely affordable and provides two size options.
With a neat and sleek design, the Dura-Beam Deluxe can blend in with any modernly furnished home. It offers a great balance of firmness, comfort, and portability which makes it ideal for both your outdoor trips as well.
Extremely portable
Polyester fiber provides softness and comfort during the night
Built in pillow
Can have issues with inflating
Mediocre storage bag
Short warranty time
Customer Reviews
User Franniegirl was such a big fan of the Intex Dura-Beam that she camped out in her living room with it. Let's read her story:
"Oh my goodness, this was so much nicer than i expected for the price! We got this for out of town family coming to visit and my husband and I joked after they left that we should have a camping night in the living room just for the heck of it. Super quick and easy fill up with the built in cord and motor. ALSO super quick and easy deflation with the built in cord and motor. The built in cord pocket was great too so people weren't tripping over or stepping on the cord all the time. I love the velour type coating on the top so it didn't feel cold, which comes in handy on cold New England nights. Also the moulded in pillow was great because it added some height and comfort for our guests as they slept. I do wish the storage bag was a little nicer and able to be sealed, but other than that, very happy with this product and highly recommend."
7. Ecosa Mattress
Best Hypoallergenic Mattress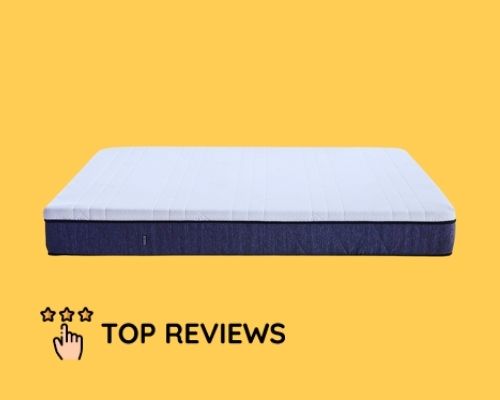 PRICE
NZ $850 – $1,550
SIZES
Single, Long Single, King Single, Double, Queen, King, Super King, California King
MATERIALS
Gel-Infused Memory Foam, Microfilament
WEBSITE
https://www.ecosa.co.nz/
THICKNESS
25cm
DIMENSIONS
Single: 92cm x 188cm
Long Single: 92cm x 203cm
King Single: 107cm x 203cm
Double: 138cm x 188cm
Queen: 153cm x 203cm
King: 167cm x 203cm
Super King: 183cm x 203cm
California King: 203cm x 203cm
WARRANTY
15 Years
Ecosa's G-7 Memory Foam Mattress has a revolutionary gel-infused layer that conforms to your every move, stabilising the temperature as you sleep. The pincore holes keep you cool so you can say goodbye to partner disturbance and sleepless nights!
This mattress has both ergonomic support foam and ECO-Tex Memory foam that ensures you have the best sleep possible with spine-aligned support. The secondary foam layer consists of open-cell foam which is springy like latex but is stronger and more porous.
The removable premium Tencel washable cover keeps it breathable, durable, and protected. Not only does the microfilament shield it from bacteria and dust mites, but it also keeps it safe from spills with its waterproof covering, absolutely one of the best beds in NZ for young families.
Sleeping on this memory mattress distributes your weight evenly, helping to align your back at night and you can choose between three types of firmness. It's also engineered to rest on any surface, whether it's a standard bed base, adjustable base, or right on the floor!
If you're living within the greater Auckland area, this mattress promises to be at your doorstep in four hours from the time you place your order. Add a 15-year warranty on top of that and you've got a company that's confident in delivering a reliable product to you.
We love that Ecosa has a great variety of bed sizes and if you're looking to get a good king sized mattress in NZ, your search ends here!
100-day trial
Memory foam gel adjusts to your body
Offers financing options
Can fit in any type of base
Up to 8 business days delivery outside of Auckland
Minimum of two weeks from date of purchase for returns
For multiple orders in one household, only first order is eligible for return
Customer Reviews
Sleeping in an Ecosa mattress has changed many sleepers' lifestyles by giving them more relaxed and comfortable sleep. Adrian, a customer, shares his story in detail:
"The whole experience with Ecosa has been excellent. We were a little dubious about purchasing a mattress online as we have always bought in-store. Sitting and lying on a variety of mattresses in a shop never gives you a real sleep experience so the inclusion of a 100 day sleep guarantee lets you assess whether the mattress suits you or not. So after reading the glowing reviews, and the negative reviews too, comparing similar products in the market and asking a multitude of dumb questions of the Ecosa staff, we took the plunge. What a revelation. The mattress arrived on the day it was promised and setup was simple…The mattress is firm without being rock hard and it just molds to your body to provide great support. There is far less partner disturbance when compared to our old spring mattress. Our only regret is that we did not buy an Ecosa sooner."
8. Oakano Revive Elite Mattress
Revolutionary Air Feel Gel Memory Mattress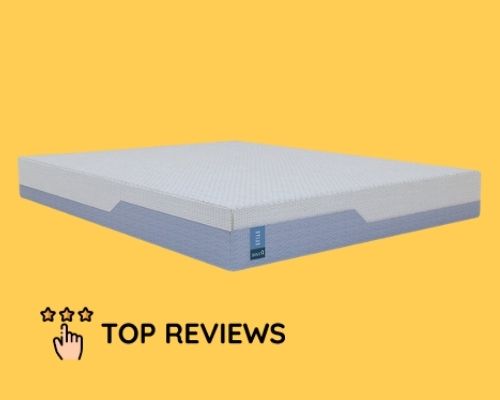 PRICE
NZ $959.20 – $1,099
SIZES
King Single, Double, Queen, King, Super King
MATERIALS
Air Feel Gel Memory, Gel Infused Memory, 15cm High Resilient Polyurethane Foam
DIMENSIONS
King Single: 107cm x 203cm x 25cm
Double: 137cm x 188cm x 25cm
Queen: 153cm x 203cm x 20cm
King: 167cm x 203cm x 20cm
Super King: 183cm x 203cm x 25cm
WEBSITE
https://www.oakanodesign.co.nz/
WARRANTY
15 Years
The Revive Elite Mattress has a unique and patented Air Feel gel memory foam that aims to relieve pressure and regulate temperature while you sleep by dissipating heat. Because of this, we think the Air Feel could be the best memory foam mattress in NZ for the hot summer months.
It also alleviates any additional pressure by spacing it out over the entire contact surface of the mattress.
Most foams are not able to effectively dissipate heat, so the use of tiny pores to let excess hot air escape helps you stay cool and comfortable on these mattresses. Revive Mattresses feature three layers that help achieve this namely Air Feel Gel Memory, Gel Infused Memory foam, and at least 15cm of High Resilient Polyurethane Foam. Perfect for those looking for a firm mattress in NZ.
Although not manufactured in New Zealand and imported from elsewhere, Revive mattresses are CertiPUR-US and certified according to Oeko-Tex Standard100. This means they are up to par with international standards for health and safety.
With five different sizes to choose from, we like Revive Mattresses because purchasing them at Oakano opens you up to finance options so you can have it now and pay later. This is a main factor how, after going through plenty of bed reviews in NZ, we consider this to one of the best!
Top layer has 15cm of foam
Financing options available
Various sizes to choose from
Not manufactured in New Zealand
No bundled packages for a frame
Customer Reviews
We're impressed to find that there have been quite a number of satisfied reviews from buyers of the Revive Elite Mattress.
Here's one from a customer named Carson who recently purchased the mattress:
"*Perfect* is a word for this mattress, comfortable, steady, and most important reasonable 🙂

I am super happy with the mattress I purchased from Oakano"
Here's another one from John S:
"Very happy with my new mattress, it takes some getting used to as it's not like other mattresses but it's 100% worth it! Best mattress I've owned."
9. Spine Supporter Techno 10 X
Gel-Infused Memory Foam Mattress With Long-Term Support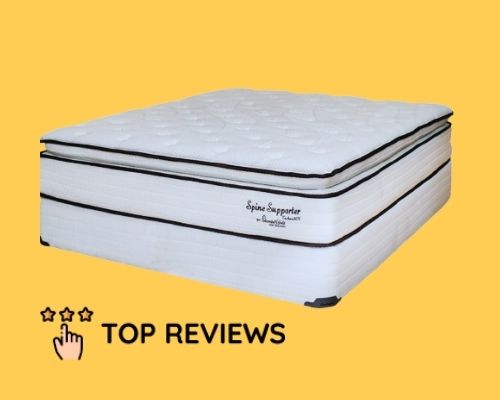 | | |
| --- | --- |
| PRICE | NZ $2,899 – $4,599 |
| SIZES | Queen, King, Super King, California King |
| MATERIALS | Ortho-cool Gel Memory foam infused with gel beads |
| WARRANTY | 10-Year Warranty |
If you're after a bed mattress in NZ that cools you as you sleep, you'll be pleased with this one. The Techno 10 X is one of Spine Supporter's premium products featuring flowing Healthguard silk fabric that promotes skin health as you sleep. Due to its anti-aging qualities, silk is ideal for those who want to remain young while getting beauty sleep.
Its Ortho-cool Gel Memory foam aims to provide the best support for your back and limb as you sleep. However, unlike traditional memory foam, it's able to regulate temperature, effectively keeping heat from building up when you're laying down.
What's more, the Techno 10 X by Spine Supporter has 7 different levels of firmness! With its seven-zoned pocket coils, it adapts to the shape and contour of your body, providing unparalleled comfort by aligning your spine and targeting your shoulders.
This mattress not only aims to provide you a good night's sleep but strives to make it better by including a plush latex pillow top made from natural materials with your purchase. Since it's also embedded with several layers of Slumberzone Durafoam, even your neck, hip, and limbs will experience plush support and comfort. We're quite confident that this is one of the best memory foam mattress in NZ that you'll come across.
Can opt to have a pine base included
Healthguard and anti-aging silk fabric
Expensive
Can't order direct from manufacturer
10. Serta IComfort Blue Max Plush King Mattress
Most Versatile Memory Foam Mattress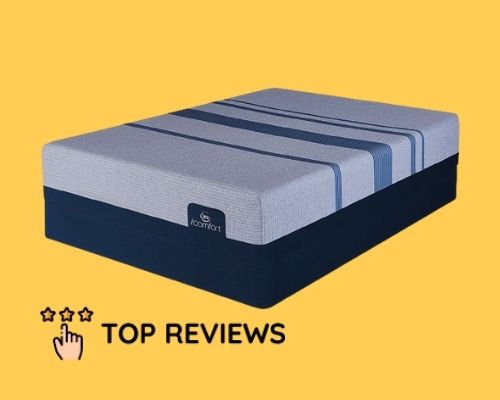 PRICE
NZ $1,449 – $3,897
SIZES
Twin, Twin XL, Full, Queen, King, California King
MATERIALS
TempActiv Max Gel Memory Foam, TempActiv Touch Fabric Technology, ActivBalance Support Foam
WEBSITE
https://products.serta.com/
DIMENSIONS
Twin: 190cm x 99cm x 25cm
Twin XL: 203cm x 99cm x 25cm
Full: 190cm x 137cm x 31cm
Queen: 203cm x 152cm x 36cm
King: 203cm x 193cm x 36cm
California King: 213cm x 183cm x 36cm
If you're looking for a step up from ordinary memory foam, say hello to the Serta IComfort mattresses. They're compact, flexible, and comfortable and come in different variations to suit people's varying preferences.
The Blue Max 1000 Plush model is our top mattress pick from this company, featuring the most premium temperature-regulating technology in its product line. It blends patented products such as TempActiv Max Gel Memory Foam and TempActiv Touch Fabric Technology, providing a "cool-to-the-touch" feeling.
Combined with two other levels of memory foam and a layer of ActivBalance Support Foam, this mattress is a great example of a plush feel. With its 4-layer cushion and varying degrees of firmness available, Serta adds in its Air Suspension Technology and Ultimate Edge Foam Support Core to provide the best ergonomic comfort.
Since Serta is all about levelling up, if you want to take the next step in comfort, you can bundle this along with one of their foundations for an easy installation in your home. You can even choose an adjustable frame for the ultimate experience in ergonomic comfort. We're not very surprised that many consider Serta to be the best mattress in NZ in 2021!
6-layered design for comfort and stability
Up to 60-months financing available
Only one foundation and adjustable frame to choose from
Expensive
Customer Reviews
Donna, a recent customer, was happy with her purchase from the installation to her experience sleeping on it. This is her story:
"I love how easy it was to set up, 15 minutes top. I have a California King (oak waterbed frame with drawers underneath). I got the low profile box with the mattress…This bed fits like a glove. I do not sleep with a pillow and sleeping flat on this bed I think I have gotten a better deeper sounder sleep…Test out the Blue Max 1000 Plush Set and see for yourself. Best bed ever! Happy sleeping! :)"
Here's a positive review for it that Marco Lady wrote:
"This mattress is not even close to inexpensive. But my husband and I purchased one king size in the spring for our bedroom in FL, and we agree it was the most comfortable, perfect mattress we have ever slept on…so much so, we bought a second one for our home in NY. Delivery people were fabulous. We couldn't be more pleased."
11. Tempur Cloud Mattress
Best Overall & Most Comfortable Memory Foam Mattress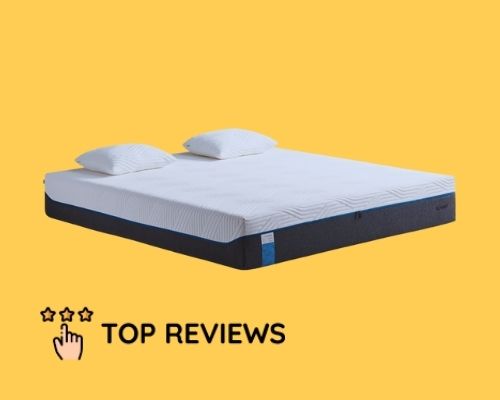 PRICE
NZ $3,699
SIZES
Single, Double, King, Super King, Small Single, Long Single
MATERIALS
TEMPUR material
WEBSITE
https://nz.tempur.com/
Single: 90cm x 190cm
Double: 135cm x 190cm
King: 150cm x 200cm
Super King: 180cm x 200cm
Small Single: 75cm x 200cm
Long Single: 90cm x 200cm
Warranty
10 Year Full Replacement Guarantee
Among its offerings, the Cloud mattress is the softest compared to Tempur's Original and Sensation. If you're looking for premium comfort, this mattress is definitely what you need.
The highlight here is Tempur's patented material, which was initially developed by NASA, so you can rest assured that it passed through some of the highest standards in quality. It actively supports your neck, shoulders, and head, adjusting to your contour and shape.
Staying true to its name, the Cloud is made of material so extra soft that it gives you an enveloping sensation. It's made with special visco-elastic cells that flex and bend with your movement.
Also, you have many sizes and depth choices namely Supreme, Elite, and their most grand offering, the Luxe which features an extra layer of Durabase technology and QuickRefresh covers. We like that they offer all bed sizes possible so if you've been looking for a king single mattress in NZ, you'll have your perfect fit and size with them.
Tempur is so confident in its product being the best foam mattress in NZ that it offers a full 10-year replacement guarantee.
No need to flip or rotate
Ten year full replacement warranty
Initial designs came from NASA for use in space
Not recommended for use with electric blankets
Delivery is not free
At least 1 week for delivery 
Customer Reviews
This mattress has been thoroughly reviewed by mattress experts site Tuck, who had this to say about Tempur Cloud Mattress:
"The TEMPUR-Cloud is well-equipped for sleepers weighing less than 130 pounds due to its medium feel and close conforming. Our testers in this weight group mostly agreed. Side sleepers noted generous padding for their shoulders and hips, which in turn helped to align their spine and reduce pressure points throughout the body. Back sleepers in the lightweight group also found the mattress very comfortable. The memory foam contours closely enough to alleviate pressure but the mattress does not sink excessively beneath the torso or waist."
12. Enchanteur Plush Memory Foam
Best Orthopaedic Memory Foam Mattress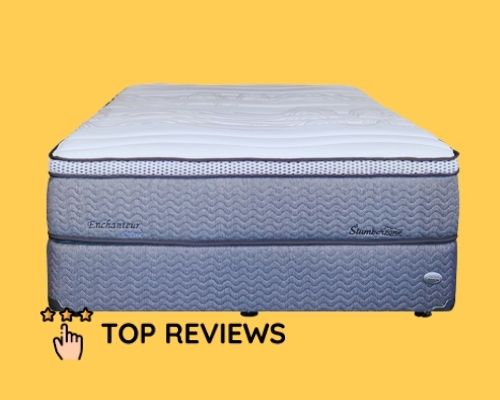 | | |
| --- | --- |
| PRICE | NZ $3,699 – $5,799 |
| SIZES | Single, King Single, Double, Queen, King, Super King |
| MATERIALS | OrthoCool Gel Memory Foam, Latex |
| WARRANTY | 10 Years |
Your jaw might drop when you see its price, but consider the quality before you dismiss it altogether. This luxurious mattress with memory foam in NZ offers superior softness and durability that justifies its high price tag.
Made from high-quality latex foam and OrthoCool Gel Memory Foam, the Enchanteur Plush effectively dissipates heat while giving you the support that you need. You'll be cool and comfortable while resting on this mattress, whether you're off in dreamland or taking a quick nap.
You don't have to worry about partner disturbance either since it has the ultimate in motion transference control. Its 5-Zone Posture Pro Pocket Springs provides body support and weight distribution that ensures a comfortable night's rest.
Offered in several sizes, you can even opt to add on a base for ultimate comfort. However, with its 360°Foam Casing that eases tension in your lumbar region and its high-grade quilted fabric, is more than enough to justify the Enchanteur Plush's price.
Luxurious knitted look
OrthoCool technology for heat dissipation
Motion transference technology for minimum disturbance
Only medium-soft firmness available
No option to order straight from manufacturer
13. Sealy Bodyform Pillowtop Queen
Best Performance for Innerspring Mattresses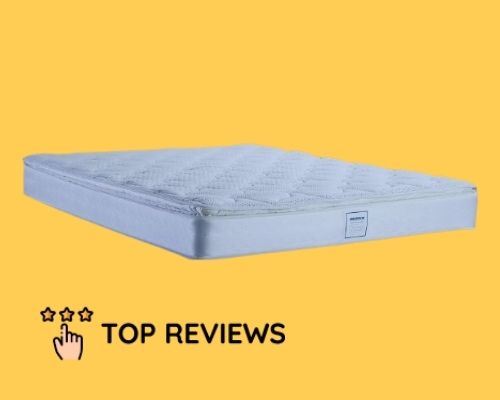 PRICE
NZ $899
SIZES
Single, Single King, Double, Queen, King, Super King
MATERIALS
Foam, Bonnell Springs
DIMENSIONS
Single: 92cm x 188cm
King Single: 107cm x 203cm
Double : 138cm x 188 cm
Queen: 153cm x 203 cm
King: 168cm x 203cm
Super King: 183cm x 203cm
WARRANTY
5 Years
There are a lot of innerspring models on the market, but one of the best brands you can choose is Sealy. It engineers its product to ensure that the customer's preferences have been incorporated into its design.
The Sealy Bodyform Pillowtop is fitted with high-grade Bonnell springs within a compact foam. This ensures that it will bring only the best in comfort and firmness so that your back will get the support it needs.
Whatever your sleeping position is, you'll never wake up with discomfort in your arms, hips, shoulders, or back. You'll be cradled in its plush and soft cushion, yet you will barely feel any pressure as you lay on it.
Although its depth and thickness leave more to be desired, its minimalist design will fit any home that's a little tight for space, so it's perfect for those looking for a single mattress in NZ. To make the deal even better, purchasing the Sealy Bodyform Pillowtop comes with a full 5-year warranty.
Uses Bonnell springs for firmness and comfort
Minimalist design
Quilted and foamed to perfection 
Made to order or by special order only
Quite thin compared to other mattresses
Customer Reviews:
The Sealy Bodyform Pillowtop Queen has a fair number of reviews online. Here are a couple that you may want to see.
This one is from customer Tania from Tauranga who has this to say about the mattress:
"I'm very pleased with the Bodyform Pillowtop – comfy and excellent value for money."
And then here's a feedback from a customer who wishes to remain anonymous:
"Very comfortable bed. Very well priced. The queen size is perfect for my spare room. The extra pillow top layer adds to the comfort levels."
14. Innature UNIK X
Best Performance for Organic Latex Mattress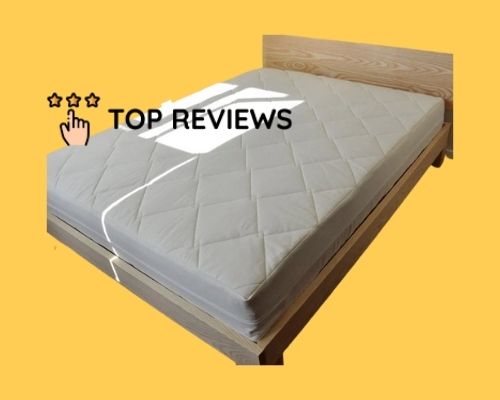 PRICE
NZ $1,195 – $
SIZES
Single, King Single, Double, Long Double, Queen, King, Super King, Split Super King
MATERIALS
100% Natural Latex, Coconut Husk Fibre, Organic Wool, Unbleached Organic Cotton
DIMENSIONS
Single: 90 x 190 cm
King Single: 107 x 202cm
Double: 137 x 190m
Long Double: 137 x 202cm
Queen: 152 x 202cm
King: 167 x 202cm
Super King: 182 x 202cm
Split Super King: 2 x 91.5 x 202cm
WEBSITE
https://innature.co.nz/
WARRANTY
10 years
When it comes to the best mattresses for back pain in NZ, Innature is the best pick. The company uses natural materials that are both biodegradable and sustainable, all the while offering each mattress of the highest quality at the best possible price.
The Unik X comes with a durable, quilted cover made from organic cotton, hemp fabric, and 500gsm Organic NZ carded wool. This creates a breathable fabric that gives optimal air circulation and regulates moisture.
What makes the Unik X special is that it's a multi-layer mattress, meaning you can move and stack the varying layers to achieve the level of comfort that you desire. All firmness levels are provided ranging from soft, medium, and firm.
For example, for the softest experience, you simply place the softest layer on top, the medium firmness in the centre, and the firmest layer on the bottom to provide the support base. If you need a firmer experience, simply switch the top and bottom layers around! A soft mattress in NZ ordinarily will have you waking up with a sore back but not this one!
Additionally, if your preferences change later on you can always opt to switch out some of the layers to further personalise your sleeping experience. If you choose to do so, your mattress can be composed of all soft layers without any firm base without having to purchase an entirely new mattress.
Customisable firmness due to multiple layers
Made from natural and organic material
Can last up to 20 years
Due to multiple layers may be more motion sensitive
Quilted cover can't be machine washed
Customer Reviews:
We were pleased to see that there have been many fans of Innature as a brand. Here's one review / testimonial from appreciative customer Fi Jamieson-Folland who had been all-praises for Innature:
"Thank you SO MUCH for creating such super products! We're absolutely loving our new super-king duvet and bedding set; and have really noticed the difference in our sleep quality since we fitted them. We have been avid fans of your whole range of beds and bedding for many years now, ever since we discovered you around 2008. And of course, we've been enjoying their benefits and recommending them to our friends and family ever since.
I so appreciate your philosophy of using materials as nature intended–being good for us and our planet. We also love your attention to both detail and quality and the way you're free of synthetic materials. Also the way you prefer to tailor each persons needs to their specific bed and bedding choices is a game changer. Of course being NZ made is always a good thing too!"
15. The Emma Original Mattress
Best Performance for Pressure Relief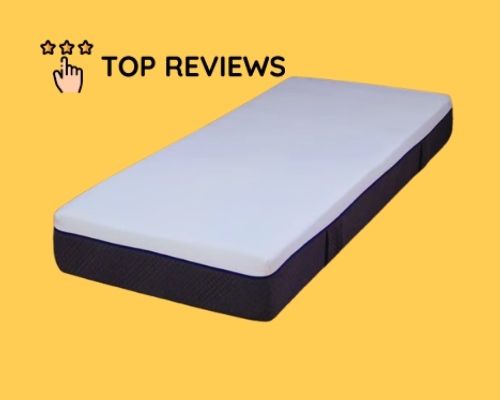 PRICE
NZ $880 – $1,280
SIZES
Single, King Single, Double, Queen, King
MATERIALS
Foams of various materials
WEBSITE
https://www.emma-sleep.co.nz/
THICKNESS
25cm
DIMENSIONS
Single: 188 x 92cm
King Single: 203 x 107cm
Double: 188 x 138cm
Queen: 203 x 153cm
King: 203 x 183cm
WARRANTY
10 years
You and your partner will no longer have sleepless nights searching for the best beds in NZ. Get ready to welcome long hours of heavenly sleep with The Emma Original mattress! Made of different kinds of foam, its breathable material and pressure-relieving composition ensure that you remain undisturbed throughout the night.
This multi-awarded mattress is also composed of eco-friendly and ultra-breathable foams, ensuring that heat is regulated and airflow is optimal while you sleep. You no longer have to wake up to a sweaty back or mattress with Emma's Original Mattress.
With seven zones of full-body support and three layers of foam, this mattress adapts to any body shape and conforms to align with your spine. Whatever sleeping position you're comfortable with, the supportive point elastic foam will adjust to any motions as well, which benefits both you and your partner.
Made of 99% polyester and 1% elastane, this mattress has a removable and washable top cover as well. All materials are Oeko-Tex Standard 100 – Class 1 certified, ensuring you're getting the highest in international industry standards.
100 night trial
Supportive point elastic foam
Free delivery in Auckland only
Can take up to three week delivery in rural areas
Customer Reviews
The Emma Original Mattress has made many sleepers around the world happy. Here are a couple of reviews we found online:
"The Ultimate Sleeping Experience. I'm very happy with my Emma mattress experience, a cool & comfortable night's sleep is certain. Firm, yet contour friendly, easy to manipulate and clean whenever necessary. Top marks Emma!" (from an anonymous customer)
And another from an anonymous buyer:
"Very happy with our original hybrid mattress. Normally my wife prefers a firmer mattress than me, but this one seems to work perfectly for both of us. Really, really comfortable. And the support works all the way to the edges, unlike our previous mattress – for those of us who often get pushed there 🙂

Impeccable service too. Only slight glitch was that I forgot to include the mattress collection when I placed the order, but even though I realised this within 5 minutes the online system doesn't allow you to modify the order. So I had to cancel and place a new order.

Overall great product, great service, highly recommended."
16. Fullair Hybrid Mattress
Best for Environmentally Friendly Comfort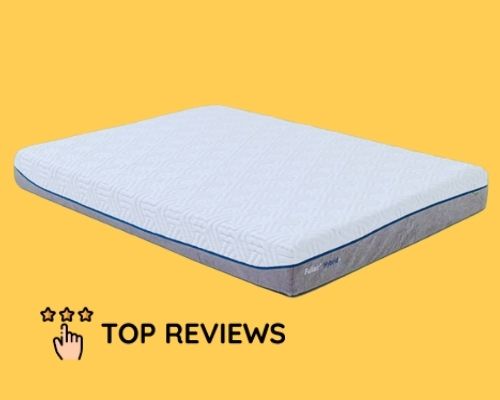 PRICE
Original Price: $1,099.00
Sale Price: 770.00
SIZES
Single, King Single, Double, Queen, King, Super King
MATERIALS
Thermoplastic, Memory Foam, Fabric
WEBSITE
https://fullair.co.nz/products/hybrid-mattress
THICKNESS
21 cm
DIMENSIONS
188 cm x 92 cm – 203 cm x 183 cm
WARRANTY
10 years
The Fullair Hybrid Mattress is unmatched by many when it comes to comfort and coolness. It boasts materials made of completely non-toxic, European food contact compliance components, all of which are 100% recyclable.
The secret to its softness is its 3D thermoplastic top layer, which provides the right amount of support to the back without feeling too stiff or uncomfortable. Moreover, it's unique design allows more air to circulate through it so it remains cool all throughout the night.
This mattress is allergen-free from top cover to bottom layer, with the former being made of breathable hypoallergenic materials and the latter, memory foam. This is also one of the best mattresses in NZ to clean as it is machine-washable inside and out.
With a warranty of 10 years, Fullair is confident that this mattress will be able to provide you with restful nights for a long time. If you're interested, you're welcome to take advantage of their 100 day trial period, free delivery included.
Support and spinal alignment
East to wash and maintain
Allergen-free
100 night trial
Free delivery
Not for people who want thicker mattresses
17. Active Mattress
Best for Balanced Support and Great Comfort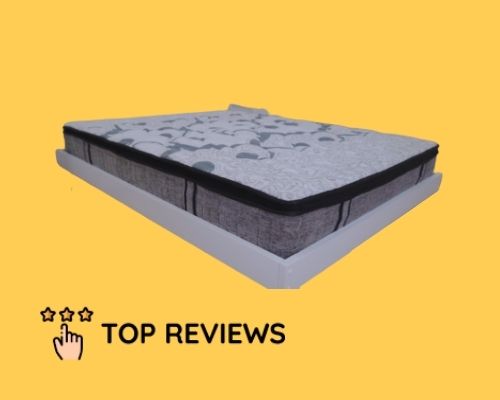 | | |
| --- | --- |
| PRICE | Starts at $539.00 |
| SIZES | Single, King Single, Double, Queen |
| MATERIALS | High Density Foam, Hypo-allergenic Materials, Luxury Knitted Fabric |
| WEBSITE | https://theflatpack.co.nz/products/active-mattress |
| THICKNESS | 30 cm |
| DIMENSIONS | 188 cm x 91 cm – 203 cm x 153 cm |
| WARRANTY | Contact for more information |
Getting a good night's sleep often relies on you investing in your mattress, but that won't necessarily be the case for The Flatpack Co.'s Active Mattress. This soft and firm mattress brings comfort at a more affordable price.
It features two layers of thick foam, each engineered to provide ample back support while staying plush and comfortable. Meanwhile, the bottom layer is made of 30 cm 5-zoned pocket springs which allows you to move around without disturbing your sleeping partner, if any.
The cover is made of luxury knitted fabric, which means better softness compared to the usual cotton covers. Moreover, it's made of hypo-allergenic materials to accommodate even those with sensitive noses.
All in all, the Active Mattress is a choice worth considering as its many features come at a reasonable price. If you're interested, you're welcome to try out their 100 days trial, which also comes with free shipping and return.
Independent coil system
Hypo-allergenic materials
High density foam
Free shipping and returns
Medium firmness might not be suitable to your personal preferences
The difference between air and memory foam mattresses
An air mattress is a mattress that's inflated and filled up with air. They usually come with an electric pump responsible for that purpose.
When you're inflating an air mattress, you'll have to check and see if the firmness is right for you. Otherwise you'll have to deflate a bit or adjust until it's just as you like it.
You should go for one that has durability, minimal disturbance, and abrasion-resistance. There's no need to talk about portability, because air mattresses are generally portable.
Now, for a memory foam mattress, you'll notice that when you sit down or put your hands on it, the foam records your imprint. It offers pressure relief that other mattresses don't have.
How does it do this?
Like an elastic band, a memory foam stretches and descends as you sit down. Then when you get out of it, it reverts to its original shape, making you feel light and comfortable unlike other mattress types.
The result is a very comfortable sleep that rejuvenates you and gets you ready again the next day. It can also be therapeutic in a way that's perfect for people with back, hip, and neck pain.
Factors to consider when buying a mattress
Mattress type
Buying mattresses in NZ requires you to choose which type is best for you.There are four main types of mattresses — innerspring, latex foam, air, and memory foam.
Innerspring mattresses have springs underneath them that give them bounce and firmness. They are durable mattresses that last at least 4 or 5 years.
Memory foam mattresses, on the other hand, offer pressure relief that other mattresses don't. They stretch and descend as you lay down on it.
Latex foam mattresses are memory foam and innerspring mattresses in one. They have the shape-adhering quality of memory foam and the bouncy firmness of innerspring.
Air mattresses are mattresses that are inflated and filled up with air. They usually come with an electric pump responsible for that purpose and are among the most portable mattresses.
Firmness
You should decide how firm you want your mattresses and beds in NZ to be. A firm mattress is better for the back but an overly-firm one may make it difficult and uncomfortable to lie down.
On the other hand, while a softer mattress is more relaxing and comfortable, there's a chance it can sink from the natural process of using it everyday.
Note that you may get various grades of firmness and softness, so there's such a thing as medium-firm. This is preferred by many due to its compromise between the two extremes.
Comfort
A comfortable mattress should help you rest. There are many elements that go into comfort, of course, but the best way to sum it up is that the mattress should be easy to lie on for hours.
If it's too hot for your preferences, for instance, it's not a comfortable mattress. Some less reputable foams trap heat badly, which may cause you to break into a sweat in hot weather.
Durability
The durability of the mattress is important as well. You'd like to get a firm mattress in NZ that will last through years of use without sinking down (for memory foams) or deflating (for airbeds), for example.
Material
This pertains to the material that the mattress is made of, such as polyester, rayon, velvet, linen, PVC, suede, and visco-elastic cells.
You want to pick material that fits your needs. For example, you typically want an air mattress to be made of thick PVC if you're using it for travel or hiking, because that will make it durable.
On the other hand, you may want a mattress with microfilament fabric if you're prone to allergies. That's because this fabric keeps away allergens like dust mites.
Cost
Of the 4 mattress types we've seen, innersprings cost the least. Air mattresses and memory foams cost around the same whilst latex foam mattresses are the most expensive.
Naturally, size will also greatly affect the price of a mattress. A Single will usually be significantly less expensive than a California King, which are the smallest and largest respectively.
The depth of the mattress is also worth considering because the more it has, the bigger the distance between the top and bottom of the mattress. Note that a higher depth doesn't necessarily mean it's more comfortable or that it's firmer.
FAQs about the Best Mattresses in NZ
---
And that's a wrap for the best mattresses in New Zealand! We hope that some of these suggestions will lead you to getting the mattress that you need for your home or for an overnight sleep.
Have you ever owned any of the featured products here? If you have or had, you can tell us what you think about them below in the comment section.
Other than that, if you're actually looking for more of a living room mattress, you may want to check out our article for the best sofa beds in New Zealand. It offers some great suggestions for that particular need.