The 8 Best Mechanics in Auckland
Image credit: Tuning & Performance
Replacing the battery on your car or maintaining it for top performance? Well, you're at the right place, as we've listed the very best mechanics in Auckland for you here.
We chose those with highly trained and qualified technicians to service your vehicle. In addition, we found those who are willing and friendly, assure your car's safety, and give solid warranties.
Without any delay, let's now round up the shops with the best mechanics in Auckland!
1) Fredco Motors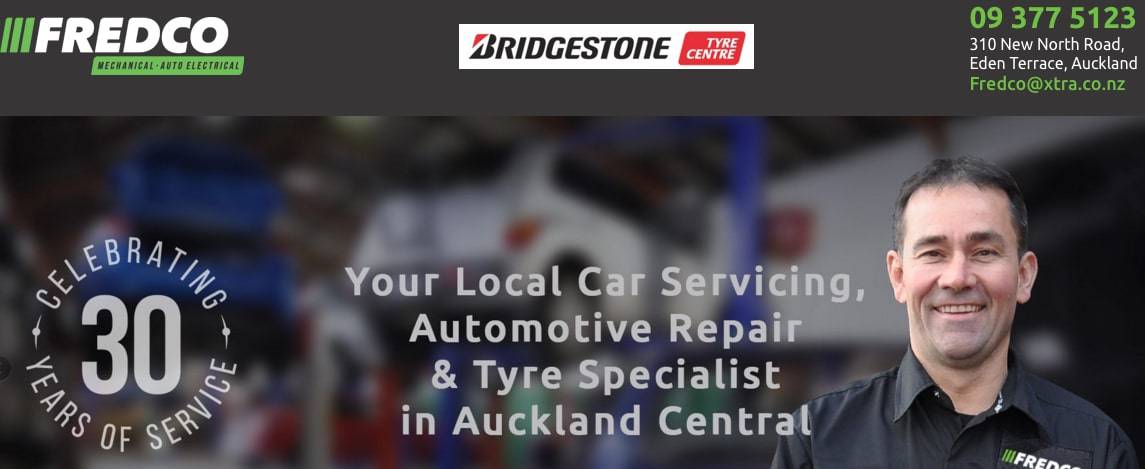 BEST FOR
Excellent customer experience
SERVICES
Car Servicing / Repairs

Auto Electrical Services

Tyres / Wheels Alignment

WEBSITE
https://www.fredco.co.nz/
ADDRESS
310 New North Road, Eden Terrace, Auckland, New Zealand
CONTACT DETAILS
09 377 5123
OPERATING HOURS
Monday – Friday: 7.30 AM – 5.00 PM
Fredco Motors is a leading mechanic shop that provides quality automotive repairs and services in Central Auckland. They have been serving clients for over 3 decades now.
Every aspect of their business is focused on giving the customers value ー from their qualified mechanics to 12-month labour & parts guarantee, and their courtesy car service.
They prioritise safety and satisfaction above all else by using quality materials for your car. After the service, they will even clean your car inside and out.
Furthermore, they recycle the discarded metal, tyres, and batteries properly. Being partnered with Waitiata Forrest, they strive to leave a small carbon footprint.
For the reasons stated above, Fredco deserves to be called one of the shops with the best mechanics in Auckland.
Highlights
Professionally trained mechanics
30 years of experience
Uses only quality products
Cares about the environment
12-month labour and parts guarantee
Customer Reviews
Check out Ella Cunningham's review of Fredco Motors:
"Got a full service and wheel alignment. Very reasonable pricing and friendly team, explained what they were going to do and confirmed the price before continuing. Trustworthy mechanics, highly recommend."
2) Your Neighbourhood Mechanic

BEST FOR
European vehicles
SERVICES
Air Conditioning

Cambelt & Timing Chains

Transmission Repairs

Auto Electrical Services

CV Boot & Joints

Vehicle Diagnostics

Brakes

Servicing

WOF

WEBSITE
https://www.neighbourhoodmechanic.co.nz/
ADDRESS
61A Felton Mathew Avenue, St Johns, Auckland 1072, New Zealand
CONTACT DETAILS
+64 9-521 6365

OPERATING HOURS
Monday – Saturday: 7.30 AM – 5.00 PM
A one-stop shop, Your Neighbourhood Mechanic provides diagnostics, auto-electrical services, servicing, and WOF checks mostly for European cars like Audi and VW.
They are committed to giving customers a simple yet hassle-free service. For instance, they loan you cars while yours is being repaired and offer financial assistance.
With the latest equipment and parts, their highly qualified mechanics can ensure your car meets all the safety standards to be back on the road again.
They accept drop-offs as early as 7.30 in the morning and are also open on Saturdays. If you are a WINZ beneficiary, you'll be able to get a discounted quote from them.
Highlights
Specialises in servicing Audi and VW cars
Simple yet hassle-free service
Highly qualified mechanics
Uses the latest equipment and parts
Can give WINZ quotes
Customer Reviews
One client, Chris Wardley, wrote a review about Your Neighbourhood Mechanic:
"We've been taking our two cars to these guys for at least a couple of years now, and I keep forgetting to tell them how awesome they are. No nonsense, straight talking, reasonable prices, good communication, what more could you ask for! Thanks guys."
3) KAAR

BEST FOR
All vehicle makes and models
SERVICES
Car Services

Vehicle Servicing

Electronic Engine Tuning

Transmission Servicing

Cambelt / Timing Chain Replacement

Specialist Mitsubishi Servicing

WoF

European Car Servicing

Air Conditioning Servicing & Repair

Car Repairs

WoF & Repairs

Brake Repairs

Suspension Repairs

Radiator and Cooling System

Electrical Repairs

Diagnostic Scanning

Engine, Gearbox & Diff

Car Batteries

GDI Repairs

European Car Repairs

WEBSITE
https://www.kaar.co.nz/
ADDRESS
5 Waipareira Avenue, Henderson, Auckland 0610, New Zealand
CONTACT DETAILS
0800 522 734

OPERATING HOURS
Monday – Thursday: 7.30 AM – 5.00 PM

Friday: 7.30 AM – 4.30 PM
Whatever make or model your vehicle is, KAAR can repair it. Whether you have a Mitsubishi or Ford, diesel or petrol engine, 4 x 4 or sedan, they have you covered.
They have two locations in West Auckland: one of which is in Henderson and the other in Avondale. With them, car service and repair have never been simpler.
They offer a full spectrum of services including brake repairs, suspension repairs, motor tuneups, radiator flushing and repairs, air conditioning repairs, and others.
As clients will agree, they have some of the best mechanics in Auckland. Plus, they are authorised insurance and warranty agents for all car brands and models.
Highlights
Services all makes and models of vehicles
Two convenient locations
Delivers a full spectrum of services
Authorised insurance and warranty agents
Customer Reviews
Let's see the feedback from one customer, Emily Platjes, about KAAR:
"Happily bring both of my cars to KAAR, love the service and friendly faces, can fix pretty well anything and never had an issue with getting my car back on time. Highly recommend."
4) Master Mechanics

BEST FOR
Thorough and quality car repairs
SERVICES
Service

WOF

Repairs

WEBSITE
http://www.mastermechanics.co.nz/
ADDRESS
73 Upper Queen Street, Eden Terrace, Auckland, New Zealand
CONTACT DETAILS
09~963~3772

OPERATING HOURS
Monday – Friday: 8 AM to 5 PM
Formed in 2015, Master Mechanics has gained a great reputation amongst clients for providing a thorough and quality service for every car that comes through their door.
Their trusted and experienced mechanics can service or repair your vehicle. Also, they can make the needed car repairs to pass its Warrant of Fitness.
Additionally, if you're keen on customising your car, the team is more than ready to assist. They can source and fit performance parts to achieve the desired style, handling, and power that you want.
Highlights
Formed in 2015
Provides a thorough and quality job
Can service all car makes and models
Experienced mechanics
Customer Reviews
Here's what one client, Cole Peralto, has to say about Master Mechanics:
"Master Mechanics was my 6th and final quote for repairs on my Honda CR-V and I am very satisfied with the service they provided! The owner was courteous and his service was prompt. Of all the quotes I've gotten, Master Mechanics were by far the most fair and I truly recommend their business."
5) Auto Super Shoppe Mayne

BEST FOR
Prompt and reliable service
SERVICES
Car Repairs & Servicing

Brake Repairs & Servicing

Rust Repairs

Warrant of Fitness

WEBSITE
https://www.mayneautomotive.co.nz/
ADDRESS
39 Princess Street, Onehunga, Auckland, New Zealand
CONTACT DETAILS
09 886 0569
OPERATING HOURS
Monday – Friday: 7 AM to 6 PM

Saturday: 8 AM – 4 PM
Another of the best mechanics in Auckland has to be Auto Super Shoppe Mayne. Their service is top-notch, with A-grade technicians who strive to finish the work on time.
Not only that, but they have the latest equipment to service or repair your car. More importantly, they have VTNZs onsite to ensure that your car is 100% safe for the road.
Their mechanics have the expertise and know-how to handle an array of issues. Since the environment is vital to them, they practise sustainability in their work.
Mayne won the 2009, 2014, and 2017 MTA Repairer of the Year award for Central Auckland.
Highlights
Prompt and reliable service
Have the latest technology
Qualified and experienced team
Sustainable practice
MTA Repairer of the Year winner
Customer Reviews
One customer, Sam Moh, said this of Mayne:
"I've been here with 2 different cars 12/09 and 28/09. Both times have had an issue that I need to be fixed on the same day and these guys the whole crew came through. Communication is really awesome with these guys I strongly recommend this company."
6)  Paul Stockman Motors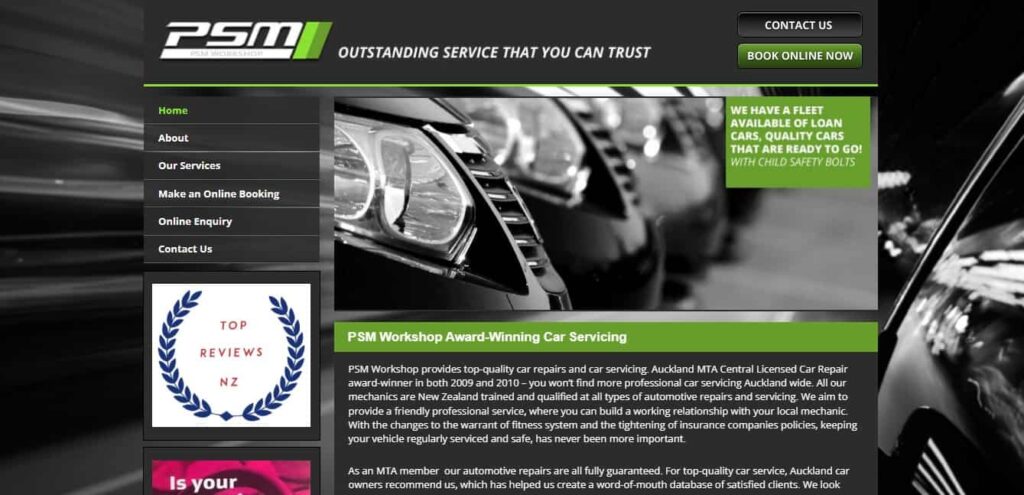 Paul Stockman Motors is a workshop that provides clients with top-notch car repair and servicing ever since its founding back in 1987. All of their services are also fully guaranteed and adequately recognized by the Auckland MTA Central Licensed Car Repair wherein they were also awarded back in 2009 in 2010.
We like that they employ local mechanics who possess adequate qualifications in all types and brands of automotive repairs to ensure that clients get the best and most holistic care and maintenance services in the area.
Each of their services can be backed up by insurance and warranty policies to better accommodate the needs of the clients and have a hassle-free experience when it comes to handling the transaction.
Aside from this, they also take into consideration the environmental impact of their services which is why they make sure to recycle materials such as oil, batteries, and tires from all car services done.
Overall, with friendly and expert services and an adequately equipped shop, we recommend them to clients who are in need of automotive services and maintenance that is readily near their location.
Highlights
Online booking available
Adequately equipped with tools and machinery
Highly experienced in the industry
7) Browning Auto Repairs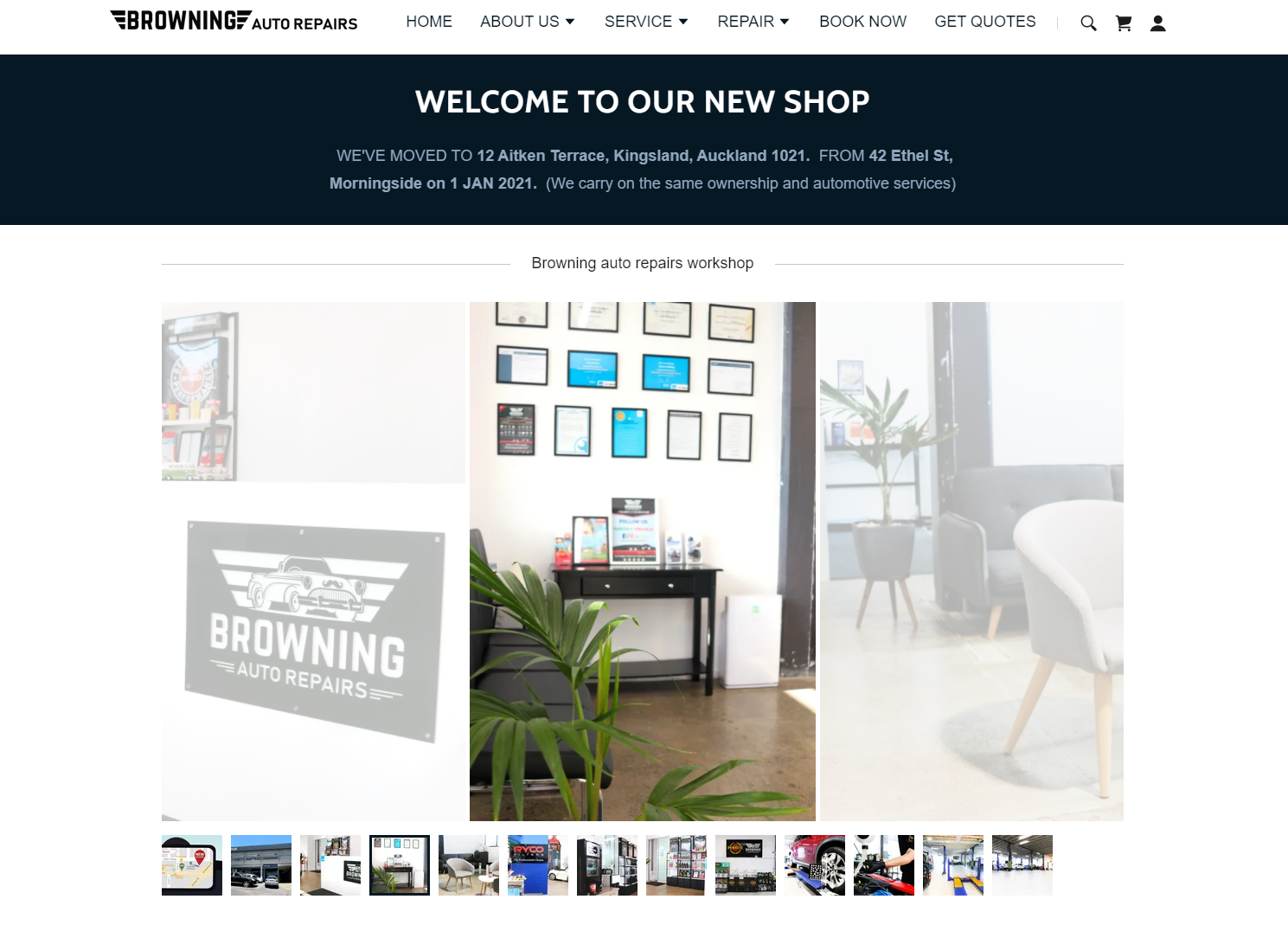 BEST FOR
Comprehensive Auto Services
SERVICES
Auto Air Conditioning
Auto Repair
Battery Replacement
Car Service Package
Dashboard Warning Lights
Oil and Filter Change
Pre-Purchase Inspection
Tyre and wheel
WoF-Warrant of Fitness
Wheel Alignment
Shop for Tyre
WEBSITE
https://browningautorepairs.co.nz
ADDRESS
12 Aitken Terrace, Kingsland, Auckland 1021 New Zealand
CONTACT DETAILS
(09) 815 5308

OPERATING HOURS
Mon

07:30 am – 05:30 pm

Tue

07:30 am – 05:30 pm

Wed

07:30 am – 05:30 pm

Thu

07:30 am – 05:30 pm

Fri

07:30 am – 05:30 pm

Sat

By Appointment
If you're looking for a workshop that offers an extensive range of automotive repair and maintenance services, then you may want to consider Browning Auto Repairs.
Browning Auto Repairs is situated in Kingsland but welcomes customers from Morningside, Eden Terrace, Mt Eden, Auckland CBD, and neighbouring suburbs. The large service area that Browning Autor Repairs boasts is one of the reasons why the workshop comes highly recommended.
Another reason is the team, which consists of MTA approved mechanics and highly professional staff. Each and every one strives to provide customer service that is second to none, so clients can expect prompt responses, polite mechanics, and quality repairs and maintenance.
Moreover, they also work to provide quality auto mechanic artistry and quick turnarounds so that clients can get back to the road quickly.
Lastly, Browning Auto Repairs works on all makes and models, regardless of the vehicle's country of origin, making the workshop one of the more versatile options on this list.
Highlights
Offers full car servicing and various maintenance and repair services
Quick turnaround
Accommodates vehicles of any make and model
Excellent customer service
8) City Trim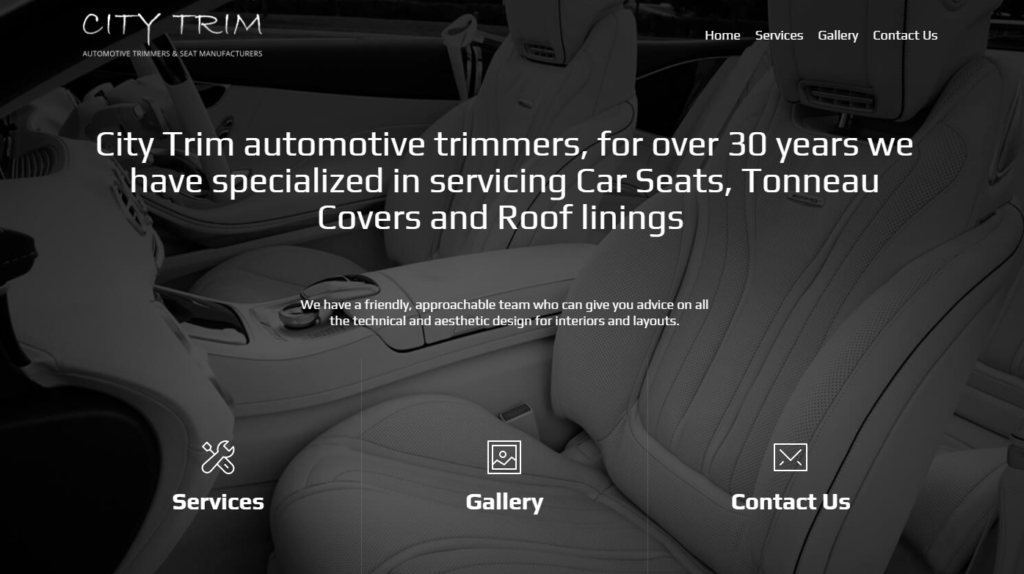 | | |
| --- | --- |
| BEST FOR | Excellent Workmanship |
| SERVICES | Car Interior Service / RepairsAuto Trimming & custom workSeat ManufacturersRoof Lining and Tonneau covers |
| WEBSITE | https://citytrim.co.nz/ |
| ADDRESS | 8 George Terrace, Onehunga, Auckland, 1061 |
| CONTACT DETAILS | (09) 622 3419, 027 658 [email protected] |
| OPERATING HOURS | Monday – Friday: 8.00 AM – 5.00 PM |
CityTrim a friendly approachable team of experts specialized in car interiors and trim needs for over 30 years! They provide a full range of auto trimming services as well as car seat manufacturing.
They are experienced and trusted service providers for your vehicle.
If you are looking to get some custom work done the team is more than happy to assist you. They do custom work for hot rods, old car restoration, and other project vehicles.
Whether it's a small cigarette burn or a reupholstering needs they can help.
Highlights
Excellent workmanship
Value for money
Friendly and approachable team
Uses genuine and quality car parts
Customer Service
Reeta Jone
"Needless to say we are extremely satisfied with the results of our newly revamp car seats. Thanks for the greats service"
Ron Taylor
"Excellent workmanship, have dealt with this crew for the last 6 years…. Recommended"
And there you have it for the best mechanics in Auckland. They'll service your car and bring it back to excellent condition so that you can drive safely and smoothly on the road.
Do you have any questions, comments, or reactions about our list? If you have one, you can drop us a line and we'll get back to you in a flash.
If you're a little short on cash to afford your vehicle repair, you may want to read about the best personal loans agencies in Auckland. They let you pay back the loan with flexible terms and low interest rates.