The 8 Best Panel Beaters in Auckland
Image credit: Fine Finish
Has your car been badly damaged from an accident? If it has been, no worries, as we've put together a list of the best panel beaters in Auckland for you here.
We selected those with professionally qualified and friendly teams. Also, we chose those who complete the work on time and can assure you and your car's safety.
To be certain we picked only the best, we also checked the customer reviews as well. So now, let's get going with the best panel beaters in Auckland!
1) Glenfield Panelbeaters & Painters

For more than 2 decades, Glenfield Panelbeaters & Painters has been providing clients a wide range of quality car services from small scratch to major collision repairs.
They are among the best panel beaters in Auckland you'll find who are also MTA and CRA members. The latter stands for the Collision Repair Association of New Zealand.
What's more, their team keeps pace with modern knowledge and systems to repair different sorts of vehicles, including Mazda, Holden, and Hyundai.
You can also get a fair and accurate quote from them. Plus, all work is guaranteed for total peace of mind and satisfaction, piecing back your car so it's as good as new.
Highlights
Quality and guaranteed work
Offer a wide range of services
Highly trained and certified team
20 years of service
Customer Reviews
Johanna, one client, wrote a review of Glenfield Panelbeaters:
"Glenfield Panelbeaters & Paint did a fantastic job on our van door! The job was delayed due to them having to close during the lockdowns, but they got onto it as soon as they could, and have done a brilliant job. They even supplied a courtesy car, which we hugely appreciated. They got the job done well within the time they said they would, and went the extra mile to make sure the whole back door looked better than ever before. Our second time using them, and if we need a panelbeater again,…"
2) Owen Shaw Panel Paint

Owen Shaw Panel Paint is a panel beater service provider based in Central-South Auckland. They are the chosen car repairers of NZ's leading insurance companies.
Their prime goal is to restore your car to the manufacturer's safety standards. With over 40 years of experience, who better than they can you rely on for your car repair?
Whether for paint repairs, collision, and mechanical repairs, or a combination of these, they specialise in European and Japanese vehicles but can handle any car as well.
Before long, they will get you back on the road to ensure your personal safety and satisfaction. Therefore it goes without saying that they will go the extra mile for you.
Highlights
Specialises in European and Japanese vehicles
Focuses on client's safety and satisfaction
Over 40 years of experience
Insurance companies' preferred car repairer
Customer Reviews
Rajnita B. shared a review of Owen Shaw Panel Paint below:
"Service par excellence. Kudos to Robin and Aaron (handsome alert) for the efficient and meticulous work on my car. A courtesy car was given at no extra cost. My car was repaired, cleaned and polished which was a bonus. Keep up the Good Work. Highly recommended."
3) Bodyworks Panelbeating & Painting

If you want to get your damaged car repaired and painted as fast as possible without compromising quality, just leave it to Bodyworks Panelbeating and Painting.
Being a CRA member and I-Car silver-training awarded, their mechanics have the technical expertise and knowledge to ensure your car looks sharp and new for the road again.
It's also worth noting that they use eco-conscious paints to spruce up your vehicle or modify it. They are dedicated in caring for their clients, staff, and the environment.
They even have a courtesy car available for clients, although they charge a fee for this.
Highlights
Swift and friendly vehicle repair
Use eco-conscious paints
CRA member
I-Car silver-training awarded team
Customer Reviews
Here's the feedback from one customer, Kevin D., of Bodyworks Panelbeating & Painting:
"Repair took only a week – paint job looked OEM, highly recommended."
4) Allan Wakeling Panelbeaters & Spraypainters

Moving forward with the best panel beaters in Auckland list, we have Allan Wakeling Panelbeaters & Spraypainters. It has been led by Allan and Jennifer since 1981.
A one-stop shop, they can handle any vehicle work from small dent removal to complete accident repair and everything in between.
They have a highly skilled team equipped with state-of-the-art technology to provide an efficient and reliable service to clients.
And according to clients, they have fantastic customer service, which we believe has made them successful in their almost 4 decades of service.
Highlights
Fantastic customer service
One-stop panel and paint shop
Highly skilled mechanics
Utilises state-of-the-art technology
Established in 1981
Customer Reviews
Whitney H. stated this about Allan Wakeling Panelbeaters & Spraypainters:
"Fantastic service, have used them for many years great workmanship."
5) Alfa Panelbeaters Ltd

Founded in 1974, Alfa Panelbeaters Limited is an insurance-approved vehicle repair company based in Kelston, Auckland. They provide a list of services for their clients.
They care about your vehicle as much as you do and they go over and beyond their duty. For instance, they will even clean the inside of your car in addition to fixing it.
To top it off, they offer a lifetime guarantee for any and all types of repair for your car — that's rare. It's why they're known for their high level of expertise and service.
Highlights
Founded in 1974
Top-notch service
Friendly and professional team
Lifetime guarantee
Customer Reviews
Let's take a look at Andrea P.'s review of one of the best panel beaters in Auckland, Alfa Panelbeaters:
"Alfa did such a great job of repairing my car. When I picked it up I hardly recognised it it was so clean. Alfa have done work on my vehicles three times over some years and I have only praise for their work and friendly service."
6) Chapman Collision Repairs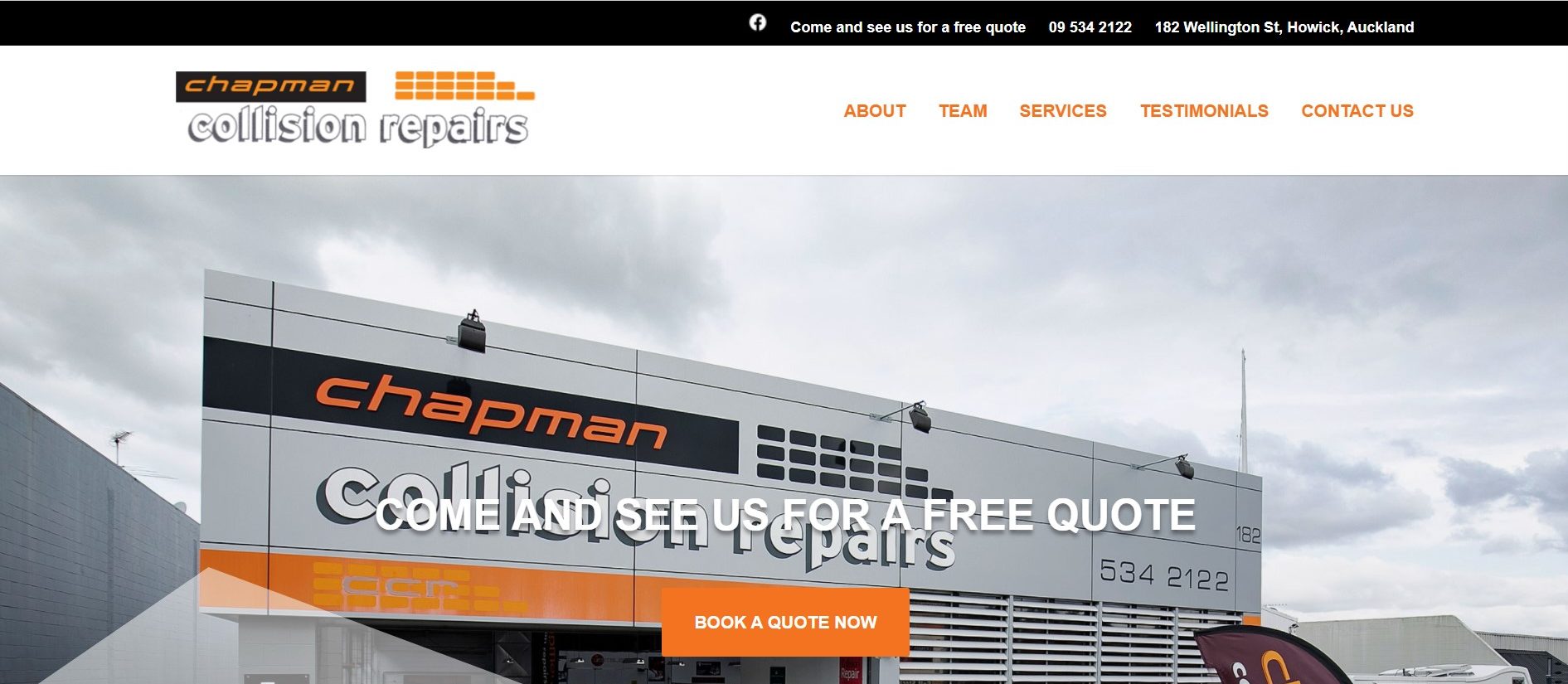 BEST FOR
Competitive pricing
SERVICES
CAR-O LINER CHASSIS REPAIR SYSTEMS
DIAGNOSTICS
COLLISION REPAIRS
CRASH REPAIRS
SPRAY BAKE FINISH
AIR CON SERVICES
PANEL BEATERS
CAR VALET
WEBSITE
https://chapmancollision.co.nz/
ADDRESS
182 Wellington Street, Howick, Auckland 2014
CONTACT DETAILS
+64 9-534 2122
OPERATING HOURS
Monday – Friday: 7:30am–5pm
Dedicating their craftsmanship to perfection, Chapman Collision Repair is the company to call for a panel beating like no other. The panel beaters on the job are highly qualified and smash repairs are their specialty, so quality service is guaranteed.
Aside from panel beating, Chapman Collision Repairs also offers diagnostics, crash repairs, air-conditioning services, and so much more.
Make sure to consider them if you're looking for highly trained people for repairs, all at the best rates.
Highlights
Courteous staff
Top quality work
Exceptional repair service
Customer Reviews
Chapman Collision Repairs has been receiving nothing but high regards from their clients. Check out some of the feedbacks below:
"My car was sent to Greg and and the team from my insurance company. The contact from start to finish from both Greg and Elsa was great, and I always felt my car was in good hands. The car was fully repaired, painted and looks better than it did before the accident. Very happy with the service, professionalism and contact from a great local team."
"Repairs to my vehicle all completed to an excellent standard. Great communicators friendly and efficient"
7) Bodyline Panelbeaters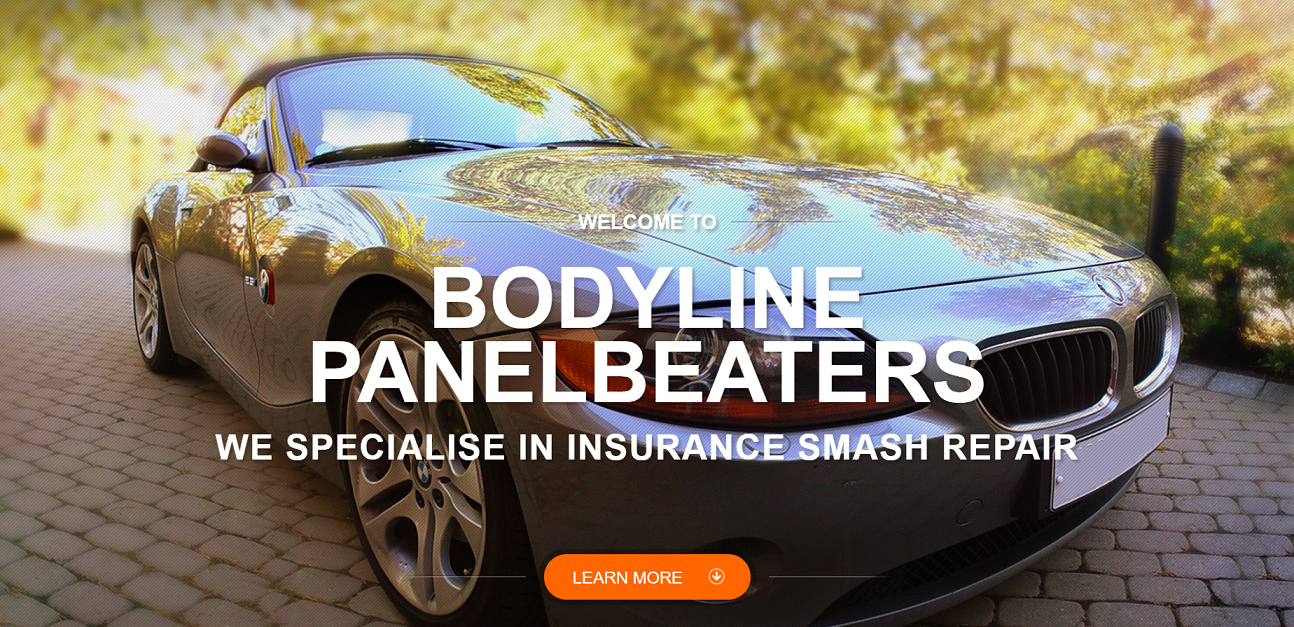 | | |
| --- | --- |
| BEST FOR | Panelbeating and Automotive Painting Services |
| SERVICES | Panel Beating, Towing & Salvage, Mechanical & Wheel Alignment, Digital Assessment |
| WEBSITE | https://bodylinepanelbeaters.co.nz |
| ADDRESS | 71A, Wiri Station Road, Manukau Central,Auckland |
| CONTACT DETAILS | Tel: (09) 915-6188 | Fax: (09) 915-6189 | Mobile: (021) 510-994 | Email:[email protected] |
| OPERATING HOURS | 24/7 |
Bodyline Panelbeaters offers panelbeating and automotive painting services to their clients. Delivering excellent customer service is one of their utmost priorities.
Their skilled team provides other services that will ensure that you won't be inconvenienced as your vehicle is being repaired. They have courtesy cars available for use so that you can stay on the road.
They are an Insurance Accredited Panel and Paint company as well. Quality is assured if you're ever in need of their services.
Highlights
Courtesy cars available
Skilled team
Guaranteed workmanship
Fully-equipped
8) Kumeu Huapai Panelbeaters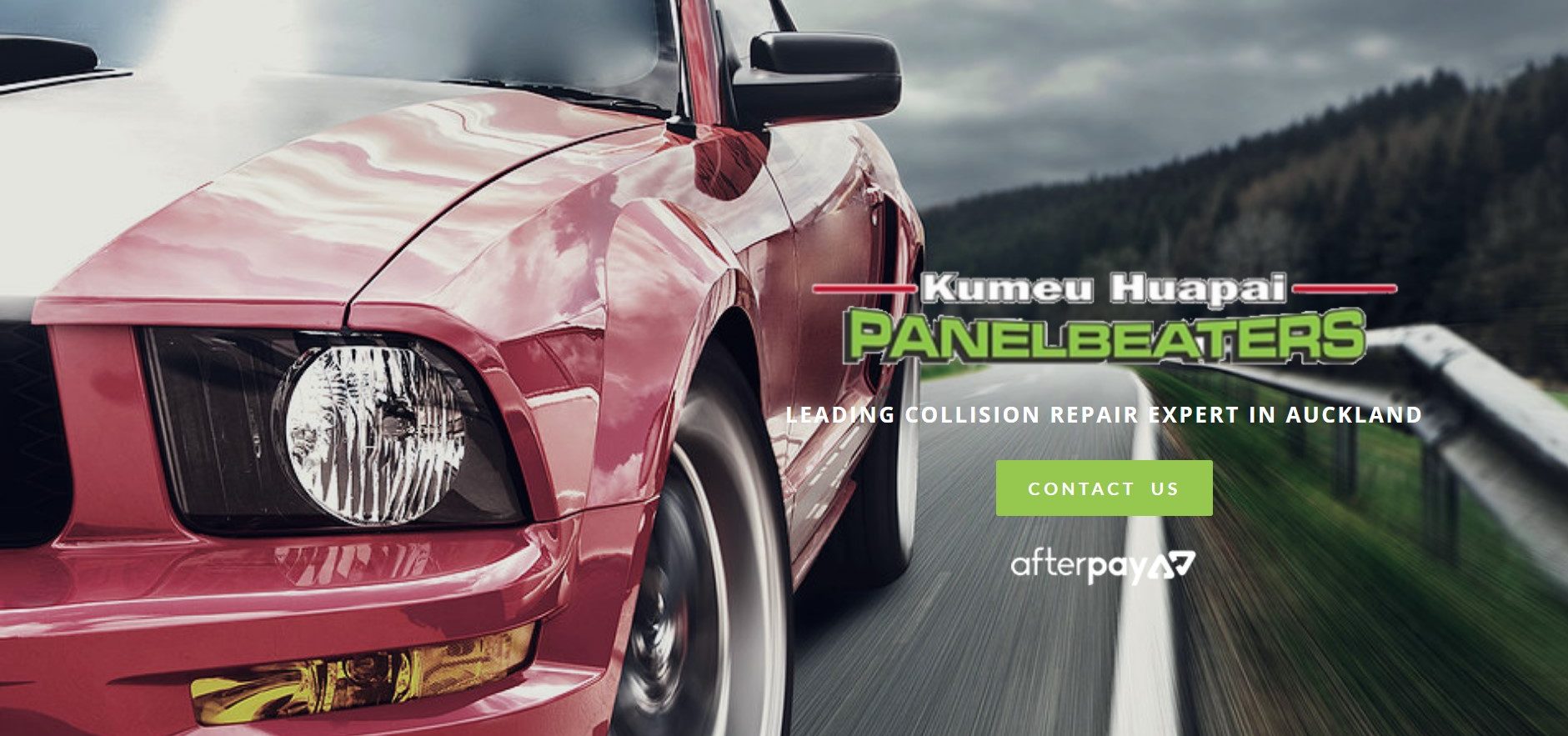 | | |
| --- | --- |
| BEST FOR | Collision Repair Expert |
| SERVICES | Panel Works, Paint Works, Air Conditioning and System Services, Car Painting, Car Grooming, Courtesy vehicles |
| WEBSITE | http://www.khp.co.nz/ |
| ADDRESS | 280 Main Road, Kumeu 0810, Aukcland |
| CONTACT DETAILS | 09 412 8054 | [email protected] |
| OPERATING HOURS | Monday – Friday, 7:00 AM to 4:30 PM |
Kumeu Huapai Panelbeaters offers top-notch panel beating services all from major collision repairs down to the smallest scratches. Carrying overy years of experience, you are sure to have a hassle-free experience under their care.
With Kumeu Huapai Panelbeaters you'll even get many benefits such as courtesy vehicles and lockboxes that are available for pick-up and drop offs that are beyond the normal hours.
The best part about Kumeu Huapai Panelbeaters is that their team understands that not everyone is capable of paying right away. Which is why their shop allows afterpay options as well as installments! Book now to have a stress-free repair experience.
Highlights
Courtesy vehicles available
Lockboxes available for out of hours pick-up/drop-offs
Afterpay and installments available
Customer Reviews
Amanda, one of their clients, left a review on google:
"The team at kumeu Huapai panelbeaters went above and beyond what is expected of a panel shop, By far this was the best experience i have had with any panel shop. They are a great communicative team, extremely clean and tidy. My car was ready 6 days early and came back looking like new with a cut and polish and they even cleaned the interior!! Fantastic work!"
And that completes our list of the best panel beaters in Auckland!
Did we miss other panel beaters on this list? If you think we did, just leave a comment below and we'll check them out as soon as we can — we might even add your suggested company to this list.
Also, you can read about the best locksmiths in Auckland. This can be useful if you've accidentally locked yourself out of your car or lost your transponder key somewhere.