The 5 Best Plasterers in Tauranga
Your property deserves an immaculate and captivating plaster finish! If you're looking for qualified plasterers, you're on the right page, as we are listing the best plasterers in Tauranga today!
We selected qualified and experienced plasterers who pride themselves on their work. Along with this, we picked those who have great communication, decent prices, and helpful and personable attitude.
Furthermore, we considered what the locals thought of their service — this told us that we weren't the only ones to think these companies to be great!
Feel free to browse our list to see how they may help you. And if you're ready, we now present to you the best plasterers in Tauranga!
1)  Tauranga Plaster and Paint Ltd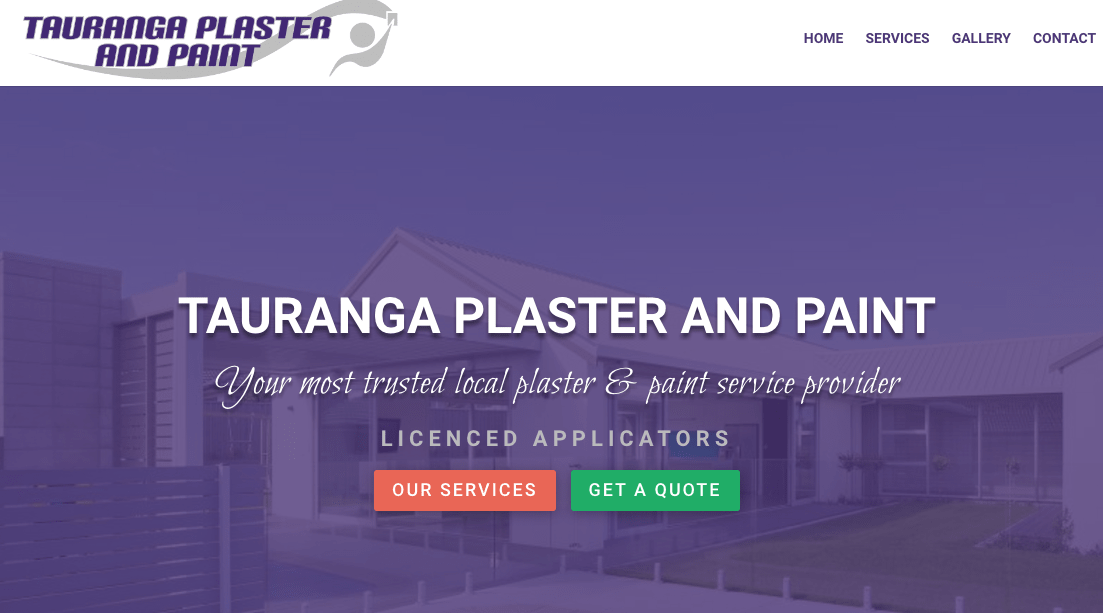 BEST FOR
Unique Service & Customer Satisfaction
SERVICES
Interior Plastering

Exterior Plastering

Painting

WEBSITE
https://taurangaplasterandpaint.co.nz/
ADDRESS
25 Turret Road, Tauranga, New Zealand
CONTACT DETAILS
027 305 0839
OPERATING HOURS
—
With over 18 years' experience, Tauranga Plaster and Paint is your premier plasterer in Tauranga. They provide a personalised service to meet your needs and specifications.
They offer interior and exterior plastering as well as painting services for new and existing homes. You'll find them trustworthy, reliable and professional to work with from start to finish.
The end result is always admirable and stunning, which you'll see for yourself if you hire them — or if you view their gallery. That will bring up the value of your home sweet home whilst making you proud of it too.
Highlights
Exceptional quality plastering
Over 18 years' experience
Services new and existing homes in Tauranga
Bespoke service to meet your needs
Customer Reviews
Allan MacLean, one customer, shared on Google Business:
"Used TP&P to plaster trim our large lounge prior to painting.
Outstanding service and result (including very reasonable pricing), hence more than happy to give a glowing report.
Extremely efficient response and personal service from Brendon, and totally reliable service and professional plastering from Malcolm. A result that we're proud of and happy to share – well done guys."
2)  BOP Plastering Ltd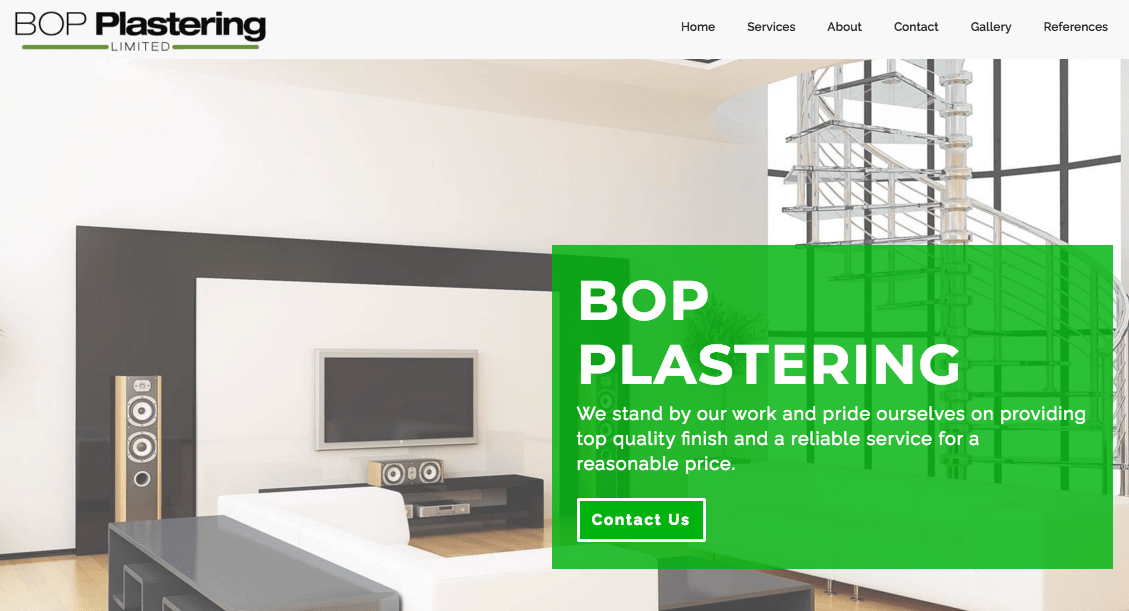 BEST FOR
Interior Plastering
SERVICES
Free Quotes

Plasterboard Fixing

Plasterboard Finishing

GIB Cove Installs

Cornices

Level 2-5 Finishes

Square Stop

Textured Walls

Wallpaper to Paint Finish

Vacuum Sanding

Skim Coating

Tool Operating

WEBSITE
http://www.bopplastering.co.nz/
ADDRESS
11 Bellfield Place, Bethlehem, Tauranga 3110, New Zealand
CONTACT DETAILS
+64 210 248 2762
OPERATING HOURS
Monday to Friday: 7am – 5pm
Are you looking for a skilled tradesman in interior plastering? Well, look no further than BOP Plastering Limited! They serve clients throughout Tauranga and the Bay of Plenty.
From plasterboard fixing to paint finishing and everything in between, they do it all. More importantly, they are industry-qualified and certified with the NZQA and BCITO.
They pride themselves on being able to give customer satisfaction with their impeccable finish! That's why they make it a point to only use premium materials for plasterworks.
And they are also very flexible in working around your schedule such as on nights and weekends. You can arrange for this by calling or emailing them.
Highlights
Impeccable finish
Gives customer satisfaction
Comprehensive range of services
Industry-qualified and certified with NZQA and BCITO
Can work on nights and weekends
Customer Reviews
Eugene Kent-McDonald states this on Google Business about one of the best plasterers in Tauranga:
"BOP Plastering Limited, came at short notice, gave a very reasonable quote and had the job completed sooner than expected and with a superior finish. Excellent work, highly recommend."
3)  Tauranga Plasterers Ltd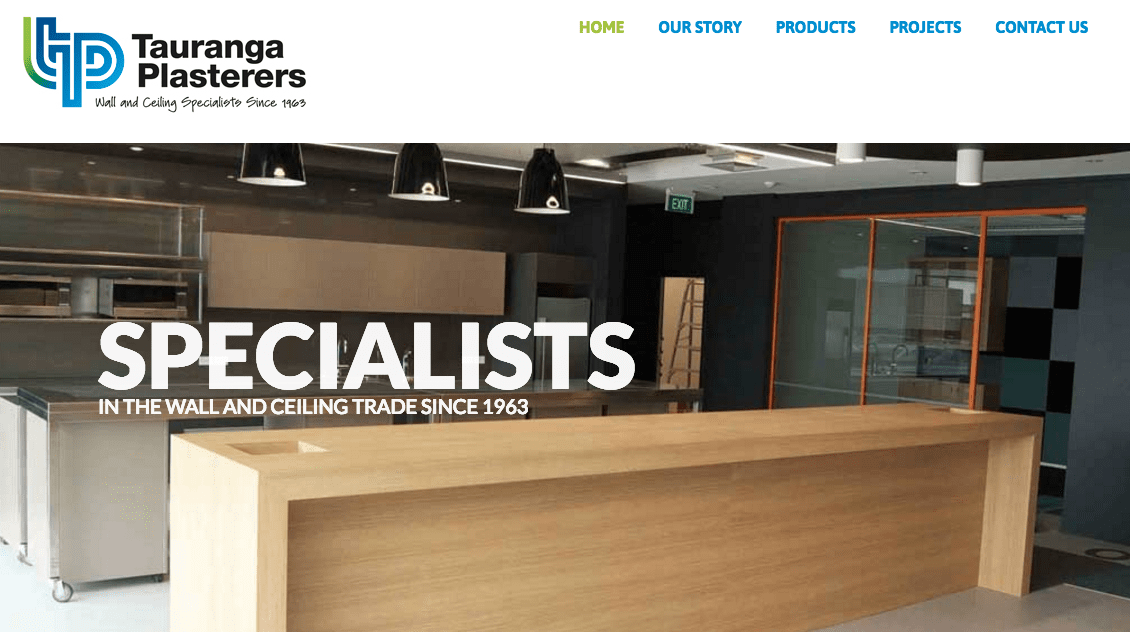 | | |
| --- | --- |
| BEST FOR | Fibrous Plaster & Plasterboard Installation & Finishing |
| SERVICES | Fibrous Plaster & GIB Plasterboard Installation & Finishing |
| WEBSITE | http://www.taurangaplasterers.co.nz/ |
| ADDRESS | Unit H/64 Maleme Street, Greerton, Tauranga 3112, New Zealand |
| CONTACT DETAILS | +64 7-541 1493 |
| OPERATING HOURS | Monday to Friday: 7.30am – 5pm |
Just one peek at their awe-inspiring finished projects and chances are you'll agree that one of the best plasterers in Tauranga is Tauranga Plasterers.
They have been installing fibrous plaster and plasterboard since 1963. With a commitment to excellence and attention to detail, you get an award-winning finish from them each and every time.
Usually, they work alongside builders, architects, entrepreneurs and homeowners providing the same amazing quality for minor installs and full-blown renovations.
It's been said that great design is composed of the small details done right. And this is precisely what you'll get with Tauranga Plasterers!
Highlights
Stylish and beautiful finish
Won numerous prestigious design awards
Fibrous plaster & plasterboard specialists
Highly qualified & talented staff
Established since 1963
Customer Reviews
Checkout Simon's review on the website:
"Thank you for the excellent and timely work on our house. We have built many houses and never had such a good job done."

4)  Plasterbros Interior Plastering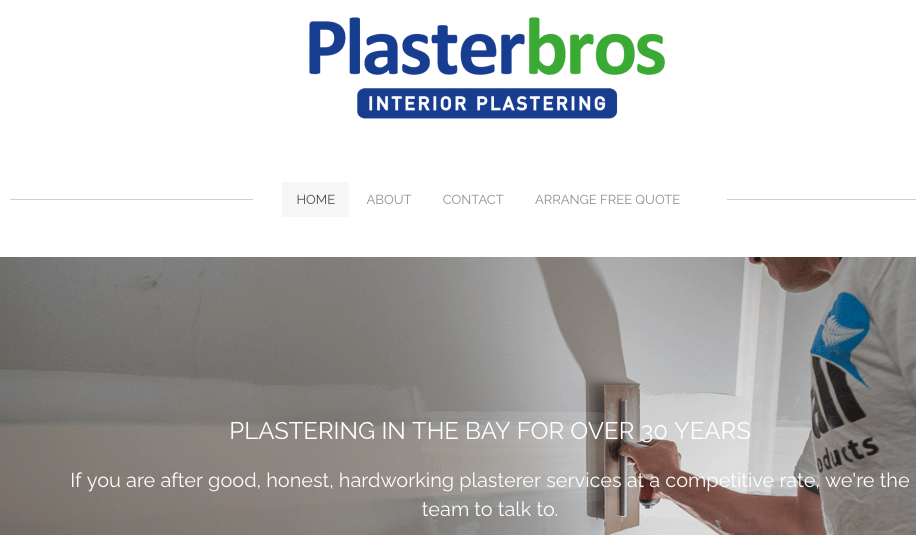 BEST FOR
Competitive Rates
SERVICES
●     Plasterboard Installation

●     Interior Plastering

●     Plasterboard Skim Coating

●     Sanding

●     Coving

●     Fibrous Cornice Installation and Repair

●     Villaboard

WEBSITE
http://www.plasterbros.co.nz/
ADDRESS
Tauranga, New Zealand
CONTACT DETAILS
+64 274 928 760
OPERATING HOURS
Open 24 hours
For affordable interior plastering in Tauranga, just call Plasterbros Interior Plastering. In their 30 years of service, they've gained the experience needed to ensure they give you the perfect finish for your home or business!
The team of brothers use modern tools to carry out their task. They are very efficient, reliable and hardworking, and will ensure you get the final result you intended.
They offer a list of plastering services including gib stopping, skim coating, sanding, coving, fibrous cornice installs, and villaboard.
What's more, quoting and advice is absolutely free and non-obligational. So don't hesitate to discuss your ideas with them or ask them some questions.
Highlights
Affordable interior plastering
Give your home or business the perfect finish
Use modern tools
Over 30 years' service
Free no-obligation quote and advice
Customer Reviews
On Facebook, one of their clients, Liz Garbutt, said:
"These guys did a fabulous job plastering my garage roof. They are so friendly and ultra respectful. They put a new meaning to "going the extra mile". I will recommend them to everyone!"
5)  Evance Plastering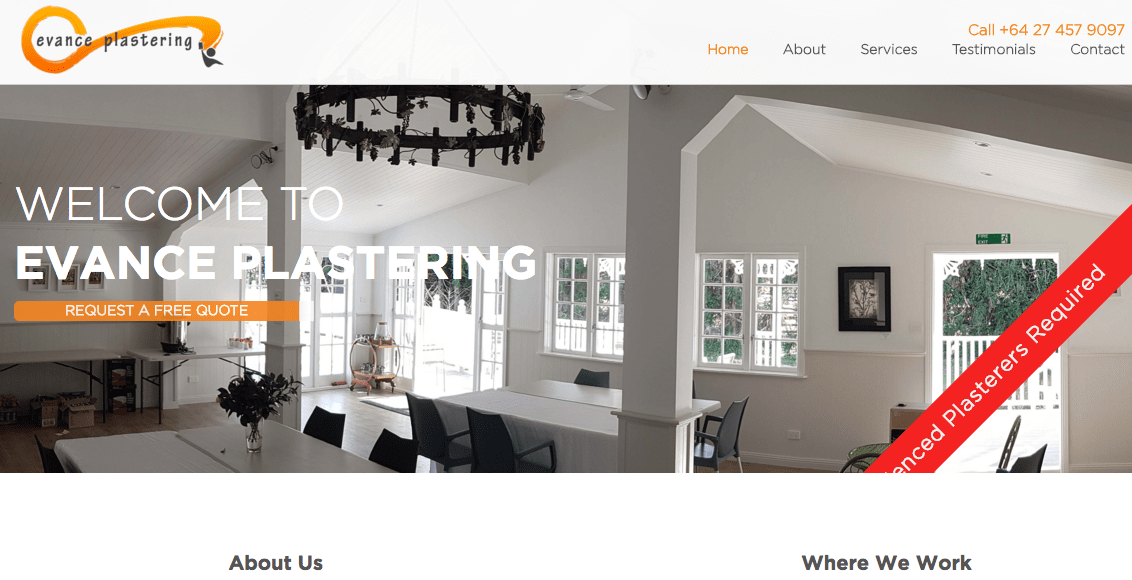 BEST FOR
Exceptional Service
SERVICES
Interior Finishes

Full Surface Skimming

All Damage Repairs

Scotia Options

Surface Preparation

Fully Itemised Quotes

WEBSITE
http://www.evanceplastering.co.nz/
ADDRESS
2 Oakland Way, Welcome Bay, Tauranga 3112, New Zealand
CONTACT DETAILS
+64 274 579 097
OPERATING HOURS
Monday to Friday: 9am – 5pm
Evance Plastering is a certified and qualified contractor that aims to give you a great-looking finish! They are based in Welcome Bay, Tauranga with over 25 years' of experience.
They pride themselves on their professional and helpful service from their fully itemised quote to the final coat. Their courteous and friendly team would help you throughout the project.
Aside from that, what makes them one of the best plasterers in Tauranga is their complete range of services. These include interior finishing, surface preparation, cornice installation, wall or ceiling repairs, and skim coating.
Highlights
Great-looking finish (Level 4 or 5 paint finish)
Complete range of services
Professional and helpful service
Over 25 years' of experience
Customer Reviews
Their client from PBT Builders wrote on the website:
"Thank you Lance for your commitment and awesome ability to work in with us and always with a great smile. The work and finish speaks for itself. When clients compliment me for arranging you to do their work, it makes my life alot easier and less stressful."
And that's it at the moment for the best plasterers in Tauranga. If you need excellent plasterers who can make your dream finish a reality, just call the ones we mentioned.
Do you have any questions or suggestions for us? If you have one, don't hesitate to send us a message and we'll get right back to you.
Also, you can check out our other building and design lists if you want. For instance, you can read about the best painters in Tauranga to splash some colour for your house!