The 6 Best Pool Builders in Auckland
It's fun and enjoyable to have your own pool at home. Decided to build one but don't know where to start? We have you covered with our list of the best pool builders in Auckland here.
We chose the ones who have the expertise and creative flair to build an aesthetic pool. Also, we selected those who can handle the entire pool building process for you.
We bet you and your family are totally excited about this pool you have in mind. So, if you're ready, here are the best pool builders in Auckland!
1) Infinity Pools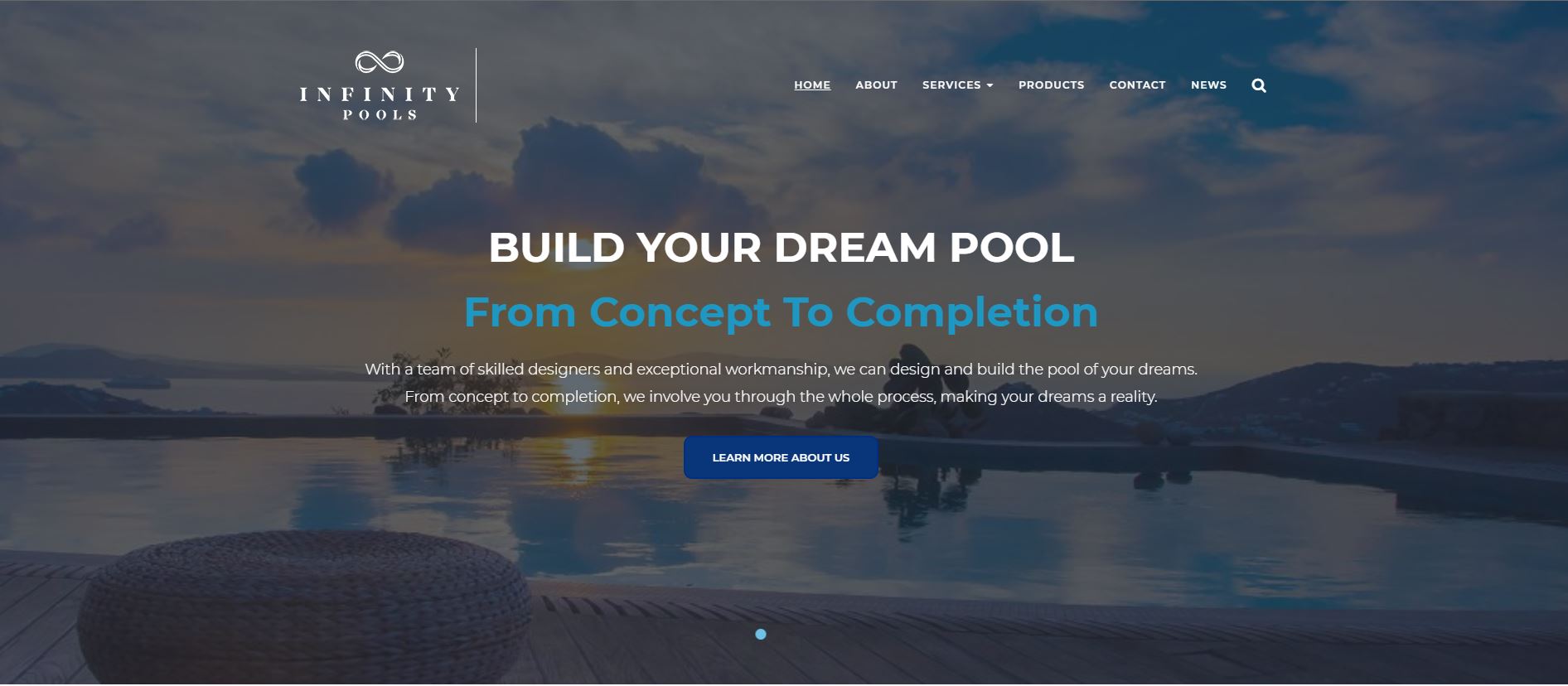 BEST FOR
Concrete Pools
SERVICES
Colour and Finished
Construction
Maintenance
Renovations
Watercare
WEBSITE
https://www.infinitypools.co.nz/
ADDRESS
Auckland, New Zealand
CONTACT DETAILS
+6436681347


[email protected]

OPERATING HOURS
contact for more details.
Infinity Poolz has a team of professionalskilled designers that cane design and make the pool of your dreams come true. They mostly specialize in concrete pools.
Their expertise in bringing a pool back to life is what people like the most about them. In line with this are their mmultiple renovations that clients can shoose from.
Infinity Poolz is the first on our list because from their past clients, they said that they show great workmanship and are always respectful.
Over the years they have bulit a strong reputation for them and their services in Auckland, New Sealand.
Highlights 
Specializes in concrete pools
Quick to response
Active  most of the time
2)  Cascade Swimming Pools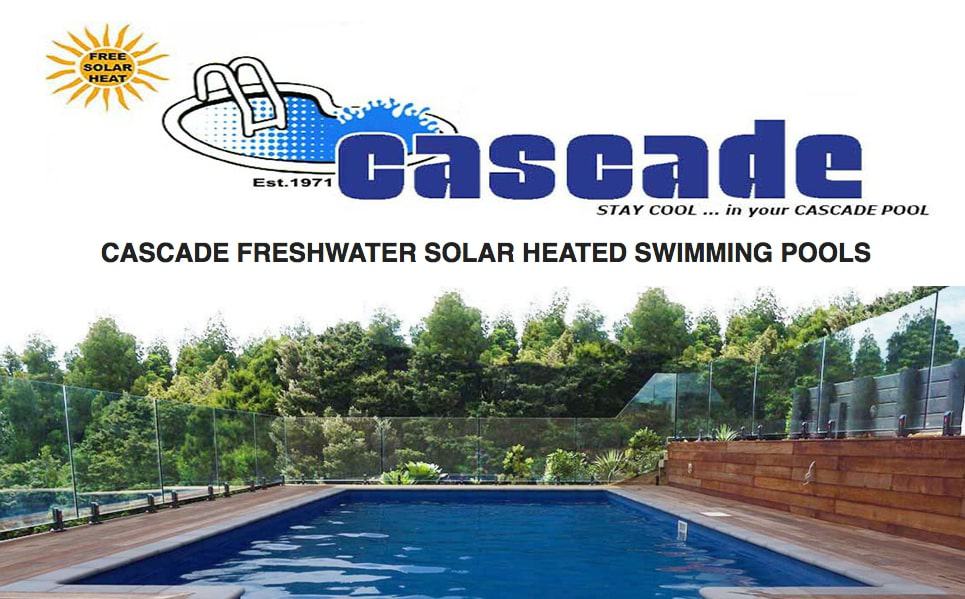 BEST FOR
Lengthy Warranties
SERVICES
Small Pools

Family-Sized Pools

Large Home Pools

Very large pools

Bespoke Pools

WEBSITE
http://www.cascade.co.nz/
ADDRESS
Front Unit, 134a Marua Road, Ellerslie, Auckland 1051, New Zealand
CONTACT DETAILS
+64 800 227 223
OPERATING HOURS
Monday to Friday: 8.30am – 5pm
Cascade is an Auckland-based company that constructs freshwater concrete pools. Their chlorine-free pools come with a confidence-assuring guarantee of 50 years.
As a New Zealand Pool Industry Association member, they have some of the best pool builders in Auckland. They'll explain everything you need to know about your pool.
They don't use chlorine and saltwater systems. Rather, they install AquaGenie and Prozone systems — which are safe and effective — to keep your pool clean.
Also, solar heating is already included when you avail of their freshwater pool.
Highlights
Experienced pool builders
NZPIA member
Chlorine- and salt-free water
50-year warranty for the concrete shell 
Customer Reviews 
Check out Sheeba Lamba's comment on Google Business:
"I met Larry and samantha and they seem wonderful to work with. They have great knowledge and awesome ideas. Absolutely loved their work. Highly recommended."
3)  Pools by Design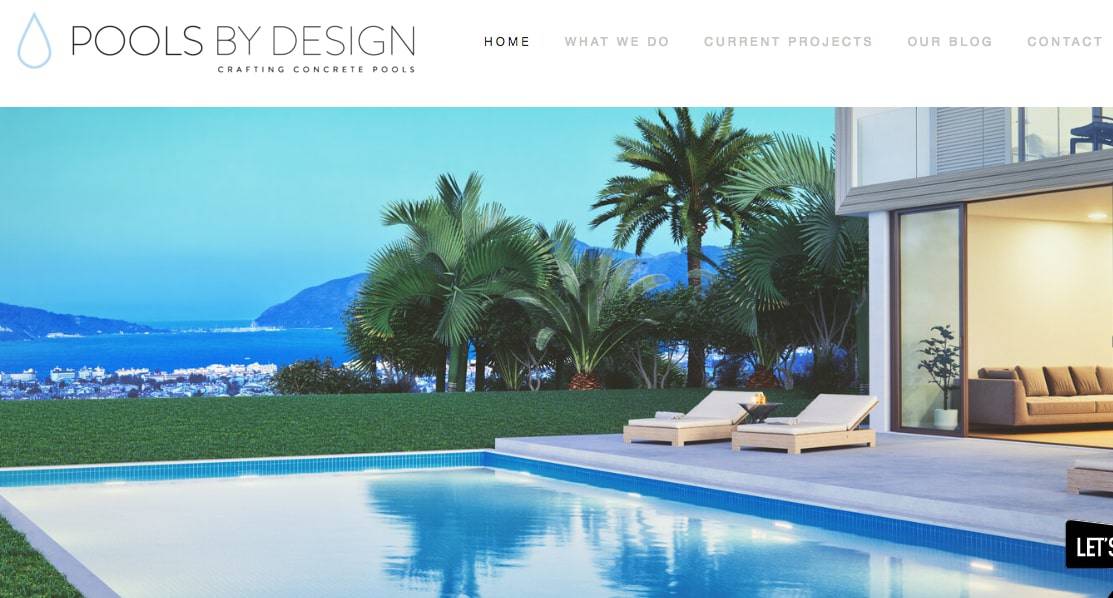 BEST FOR
Elegant and Timeless Pools
SERVICES
Concrete Pools

Finishes

Refurbishment

WEBSITE
https://www.poolsbydesign.co.nz/
ADDRESS
344 Coatesville Riverhead Highway, Coatesville 0793, New Zealand
CONTACT DETAILS
+64 21 881 401
OPERATING HOURS
24/7
Pool by Design specialises in building elegant and timeless concrete pools. Concrete pools are far more resilient and longer-lasting than vinyl and fibreglass counterparts.
Depending on the style of your house and background, the Pool by Design team can custom-design your pool so that will be both striking and functional.
They have some of the most creative and best pool builders in Auckland, as evident in their work for a variety of clients. You can view their pictures on their webpage.
Other than pool building, their talented team also undertakes pool refurbishment and repair work.
Highlights
Builds timeless and elegant pools
Bespoke pool design
Talented and creative team
Offers repair and refurbishment works too
Customer Reviews 
One client, Tim Howard, shared his experience on Google Business:
"Toby and his team created just what we were after, and the follow up has been great. We had a great time in the pool this summer, and with the equipment supplied it's easy to manage and keep looking beautiful. Thanks from Tim & Tori."
4)  Freedom Pools & Lifestyle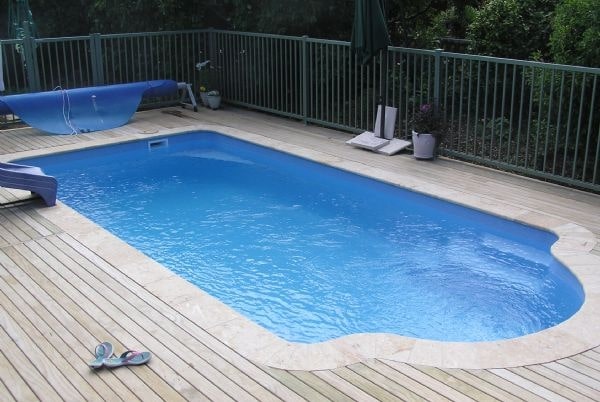 BEST FOR
Eco-Friendly Fibreglass Pools
SERVICES
Fibreglass Pools
WEBSITE
https://freedompools.co.nz/
ADDRESS
58 Market Road, Epsom, Auckland 1051, New Zealand
CONTACT DETAILS
+64 800 373 111
OPERATING HOURS
Monday to Friday: 10am – 4pm

Saturday & Sunday: 10am – 3.30pm
Freedom Pools & Lifestyle is a pool dealer and installer specialising in fibreglass pools and your choice of marble flooring finishes — be it pacific pearl, black pearl or sapphire.
Made in Australia, Freedom pools have won awards for quality and innovation. The pool is coated with vinyl ester resin that protects it from structural and chemical damage.
It also comes with a pioneering Ecopure system that significantly reduces algae and bacteria presence. This keeps your pool clean and sanitary year after year.
In addition, the team uses modern eco-friendly technology to manufacture Freedom Pools. This produces minimal waste, and thus is better for the environment.
Highlights
Well-constructed fibreglass pools
Your choice of marble finishes
Reliable Ecopure system
Eco-friendly pool
Customer Reviews 
Lisa Chapman, one customer, commented on Google:
"Just had our pool put in by these guys and what a wonderful team, couldn't recommend them more!"
5)  Frontier Pools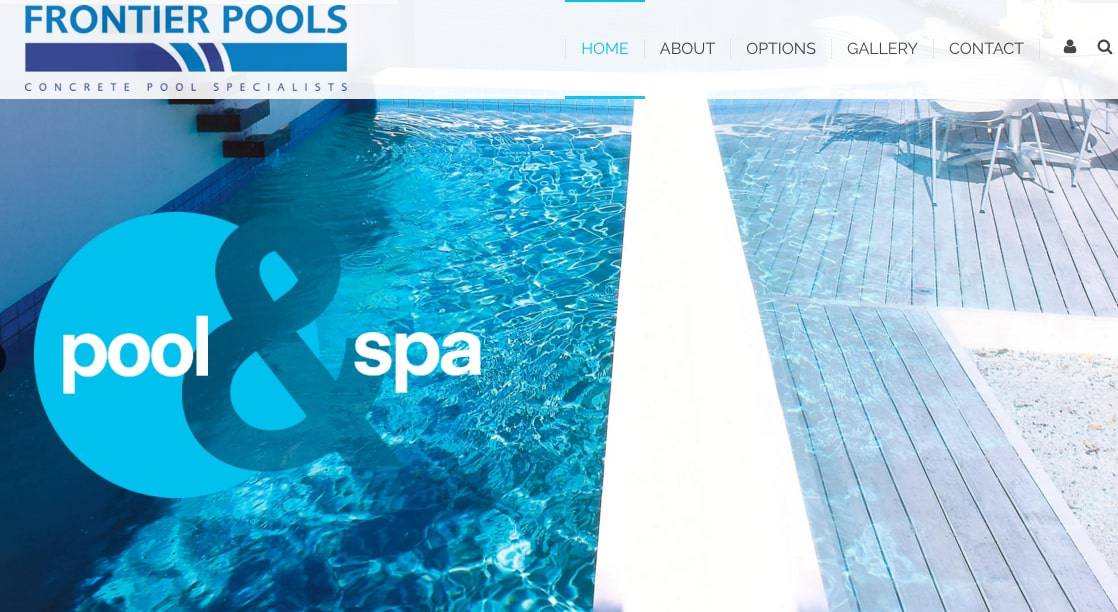 | | |
| --- | --- |
| BEST FOR | Custom Pool and Spa |
| SERVICES | Concrete Pool Building and Renovation |
| WEBSITE | http://www.frontierpools.co.nz/ |
| ADDRESS | 234 Marua Road, Mount Wellington, Auckland 1051, New Zealand |
| CONTACT DETAILS | +64 9-295 0989 |
| OPERATING HOURS | Monday to Friday: 9am – 5pm |
If you have an idea already of how you'd like your pool to be, then one of the best pool builders in Auckland you can go to is Frontier Pools.
An effortless building process is what the team can offer you. They can work with your project manager and even get the council's approval to build your dream pool and spa.
You can customise the pool from the tile inlays and copings to unique water features like vanishing edges, jets and fountains. Their creative team can expertly advise you here.
Basically, their team can create an invigorating concrete pool for you that optimises the space and style of your home.
Highlights
Custom pool + spa
Fantastic attention to detail
Hassle-free building process
Option to add unique water features
6)  Pool Builders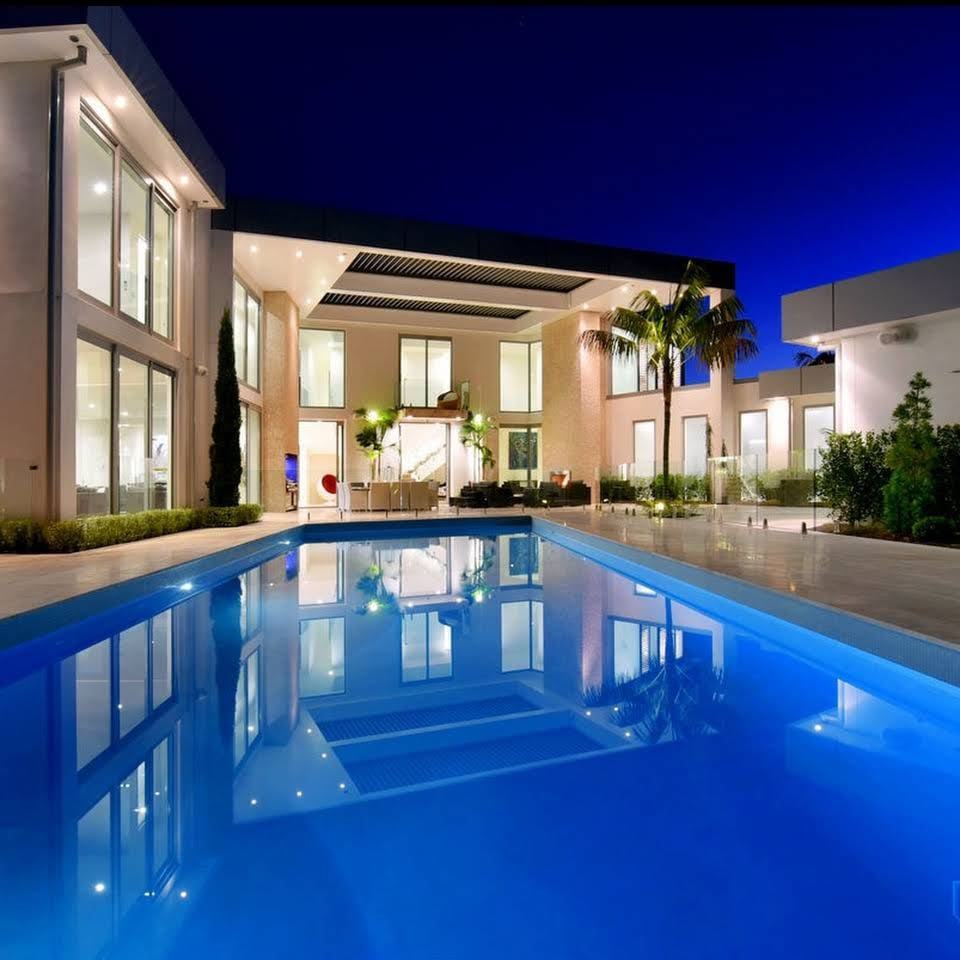 Wish you had a swimming pool just like your neighbours do? It's about time you built one for yourself and your family. For this, you can get in touch with Pool Builders.
Pool Builders specialises in building concrete pools throughout Auckland. They have been doing this for 35 years and you can therefore expect a top-quality pool from them.
The pool can be constructed however you want — above or below ground, on top of the roof or indoors. Service, as clients say, is always on time and within budget. 
Highlights 
Top-quality pool
Personalised build
Finishes on time and within budget
35 years of service
Customer Reviews
Here's the feedback from one client, Jim Wilco, on Google:
"Gary and the guys completed my build ahead of time to a high standard and on budget. Could not be better or happier."
And there you have it for the best pool builders in Auckland. As you can see, these are the ones you should depend on for a beautiful, well-made and clean swimming pool.
Do you have any questions that you'd like to ask us? If you have one, feel free to drop us a line and we'll get back to you.
What's more, you may want to read about the best pool cleaning Auckland contractors. You can opt for regular pool maintenance from them so you're ready to swim whenever you want!