Image Credit: Soni Design
By Anders Wilson
Print quality is important as it directly communicates your message to the recipient. Therefore, you'll need to depend on the companies with the best printing services in Auckland to help you out.
We selected those that produce fantastic print results across a wide variety of print media. Then we chose those with reliable customer service and excellent reviews.
What's more, these companies have a proven track record for delivering on time. So without any delay, here are the best printing services in Auckland!
1)  Auckland Print Shop
BEST FOR
Full Spectrum of Printing Services
SERVICES
Printing Service

Scanning Service

Binding Service

Lamination Service

WEBSITE
https://www.printshopauckland.co.nz/
ADDRESS
102b Albert Street, Auckland CBD, New Zealand
CONTACT DETAILS
09 281 5101
OPERATING HOURS
Monday to Friday: 9am – 5pm

Saturday: 10am – 1pm
From research paper printing to t-shirt printing and everything in between, Auckland Print Shop offers it all. They boast over a decade of printing experience serving customers across Auckland and New Zealand.
With professional staff and leading-edge equipment, they ensure top-quality printing, copying, binding and designing services customised to your requirements.
Furthermore, the printing rates here are so affordable. So, whatever printing job that you need to get done, just give them a call or email.
Highlights
Full spectrum of printing services
Professional staff
Cutting-edge printers
Economical rates
Customer Reviews
With a 4.8/5 review score from almost 200 clients, Auckland Print Shop offers some of the best printing services in Auckland. Here's Vardhan Adke's feedback:
"Very helpful person. Quality of prints is first class. Range of print outs available are the maximum here. Raffle tickets quality is good."
2)  Soni Design

BEST FOR
Online Printing Services
SERVICES
Posters

Notebooks

Invitations & Cards

Letterheads

Flyers & Leaflets

Presentation Folders

Business Cards

Brochures

Roll Ups

Table Calendars

Photo Books

WEBSITE
https://www.sonidesign.co.nz/
ADDRESS
14A Akepiro Street, Mount Eden, Auckland 1024, New Zealand
CONTACT DETAILS
+64 9-630 9661
OPERATING HOURS
Monday to Friday: 9am – 5pm
If you need your online document, design or project to be printed, just hit up Soni Design.
They can print your banners, notepads, flyers, postcards, letters and stationery. With state-of-the-art printers, you'll get bright colours, images, and precisely cut outcomes.
Their team is composed of passionate graphic designers who are there to work on your design if needed. There won't be any additional charge for this and the proofing.
To avail of the next-day delivery, you'll have to send in your work by 8pm EST. Your finished product can be shipped to you anywhere in Auckland and New Zealand.
Highlights
Quality prints, everytime
Online printing company
Wide range of printing services
Passionate graphic designers
Next-day delivery
Customer Reviews
Check out the review coming from Viki Raj on Google:
"I'm more than impressed with your impeccable customer service and follow-up. As a designer, I always cringe when I have to turn over a job to a printer. It seems that's where the problems and excuses always start. I was hesitant to use an internet-based, non-local printer, but your guarantee was too good to pass up. And the fact that you agreed to do PMS inks for me clinched the deal. The final results were perfect. I was one hundred percent satisfied….and I'm picky!!!! I will definitely use you again in the future and recommend you to others. Thank you for making good on your promises. You have a loyal customer!!"
3)  Indigo Print Services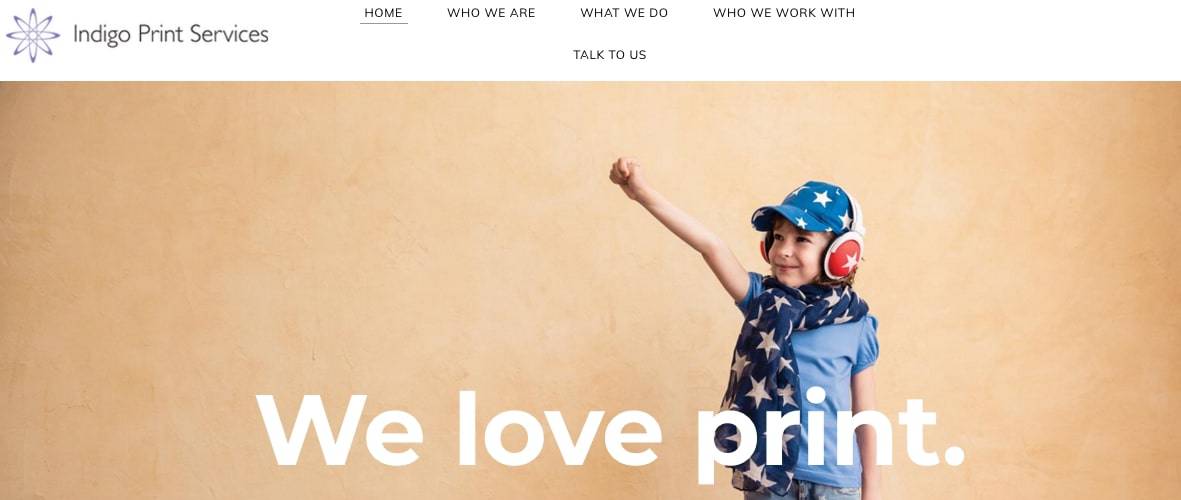 BEST FOR
Outstanding and Prompt Printing Service
SERVICES
Digital Printing

Offset Printing

Packaging Printing

Large Format Printing

Logistics & Warehousing

WEBSITE
https://www.indigoprint.co.nz/
ADDRESS
30 Stoddard Road, Mount Roskill, Auckland 1041, New Zealand
CONTACT DETAILS
09 620 5099
OPERATING HOURS
—
Indigo Print Services prints all types of materials, from brochures and packaging to posters and window decals. Their office is based in Mount Roskill, Auckland.
For over a decade, they have worked with franchisees, charities, agencies, businesses and individuals. They are known to bring superb print quality, always delivering on time, as their clients can attest.
Whether it's digital, large-format or offset printing you need, their team excels and is equipped with the latest printing machines.
But not only that, clients also say that they are willing to go the extra mile every time, and are eager to work with you to give you the results you want.
Highlights
Superb print quality
Prints all types of materials
On-time service
Willing to go the extra mile
Honest and friendly team
Customer Reviews
Here's what one client, Katie Sharples, has to say on Google:
"Amazing service, brilliant people to work with.  Starting my own little business has been made easy by Claire and the team at Indigo Print.  Can't wait to start sending out my new business cards with my products.  And love the vinyl stickers and printed notes.  Thanks so much guys, you're awesome "
4)  Auckland Copy Shop
BEST FOR
Responsive and Helpful Printing Staff
SERVICES
General Services

Professional Services

Special Offers

WEBSITE
https://aucklandcopyshop.co.nz/
ADDRESS
16 O'Connell Street, Auckland Central 1010, New Zealand
CONTACT DETAILS
09 215 1150
OPERATING HOURS
Monday to Friday: 8am – 5pm
If you want a totally dependable printing company, then you should look for Auckland Copy Shop. They are located at 16 O'Connell Street in the vibrant Auckland CBD.
They offer general printing services for flyers, pamphlets, brochures, posters, banners, business cards and the like. They pride themselves on carrying out the printing professionally every single time.
Since they are partnered with the Xerox and Croxley printing companies, they are able to offer you a lower price on your printing and scanning needs.
We also included them in the list of the best printing services in Auckland because of their dedicated and skilled people who respond quickly to your enquiries or requests and who are ready to assist in even urgent or after-hours printing.
Highlights
High-quality printing
Responsive and helpful staff
Affordable rates
Accommodates urgent and after-hours printing 
Customer Reviews
On Google, Subhash Chand said:
"Friendly and good service. Auckland copy shop is a one stop shop for copy services for personal and businesses. Prices are also reasonable."
5)  Officenow Print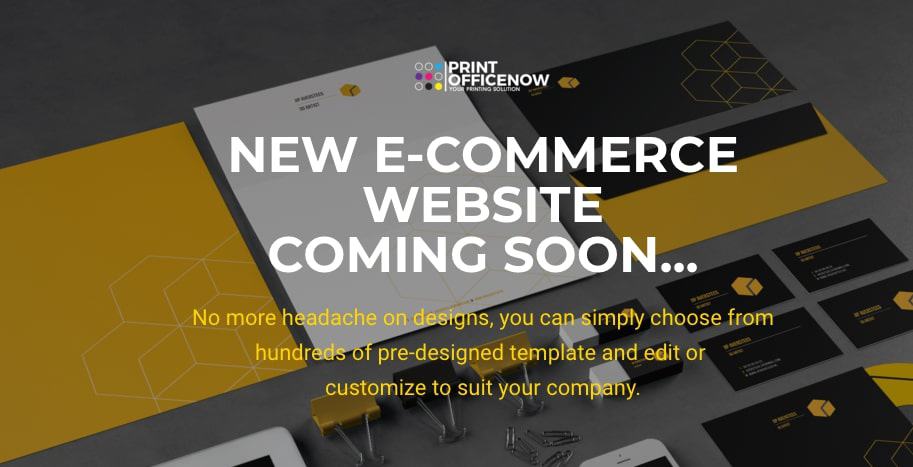 BEST FOR
Above-Par Customer Service
SERVICES
Copy & Binding

Digital Print

Banner & Signage

T-shirt Printing

Gift Printing

Key Cutting

Design

Office Supplies

WEBSITE
https://officenow.co.nz/
ADDRESS
2-4 Lorne Street, Auckland Centre, Auckland 1010, New Zealand
CONTACT DETAILS
+64 9 379 9811
OPERATING HOURS
Monday to Friday: 9am – 5.30pm
A nicely-printed output is essential but so is customer service. Fortunately for their clients, Officenow Print has friendly and accommodating staff who assist clients in all their printing tasks.
They are a Kiwi-owned and -operated business that offers a diverse range of services from digital printing to gift printing, as well as copying and key cutting.
They produce high-quality work whether for posters, wedding cards, business cards, stationery, calendars, or more.
With 15 years of experience, Officenow Print truly offers some of the best printing services in Auckland.
Highlights
Above-par customer service
Diverse range of services
Kiwi-owned and -operated business
15 years of experience
Customer Reviews 
Here's a Google review from one customer, Maylyn Harris:
"Always amazing service & prints from here. I've always used him for all my printing needs – always very accommodating & also gives me discounts which is a bonus! I've recently done a few poster prints (sometimes last minute) and he's always quick to help which is great!! Also printed my sisters wedding invites which looked amazing minus the huge price-tag that are normally with anything to do with "weddings" so definitely would use him in future! Thanks again for being very efficient & answering my millions of questions re different sorts of paper & prints. Really appreciate it!! Also very affordable too 🙂 A+++++++"
And that's all for the best printing services in Auckland. For any printing project that you have, simply let one of these professional companies handle it for you.
Did we miss anything on this list? If you think we did, tell us about it so that we can update this post promptly.
Moreover, if you need a designer to create your logo, brochure, flyer or packaging that appeals to your audience, you should check out our list of the best design agencies in Auckland.