5 Best Property Lawyers in Auckland: Who Should You Go For?
If you are buying or selling a property, it's vital that you comply with legal obligations and know your full rights and responsibilities. To assist you with that, we've rounded up the best property lawyers in Auckland.
There are a lot of details involved when settling real estate matters. Jumping right in and signing the contract without a clear understanding of it could be a hassle for you in the long run.
Here, we've searched for down-to-earth property lawyers in Auckland who are experienced in property law and conveyancing, plus those with impressive reviews. So, without any delay, we now give you the best property lawyers in Auckland!
A Guide to the Best Property Lawyers in Auckland
1)  Home Transfer Centre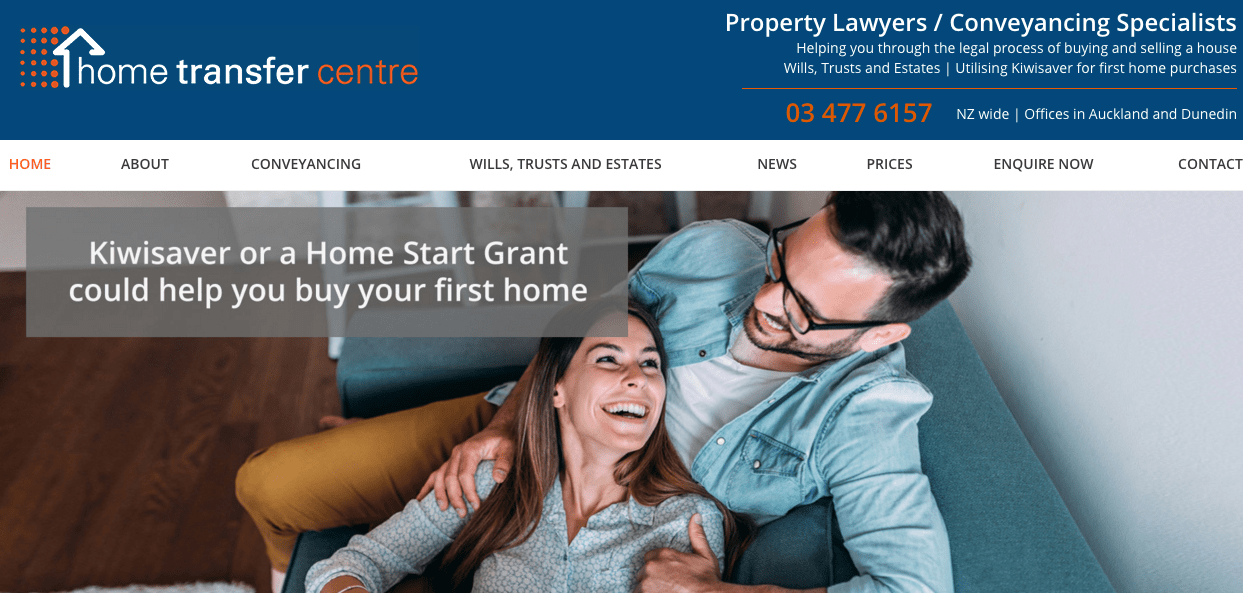 Best for
Upfront and Reasonable Price
Services
Conveyancing and Trusts, Wills, and Estates
Address
Level 1, 322 Rosedale Rd,

Albany Village, Auckland 0632, New Zealand

Contact no
03 477 6157
Website
https://www.hometransfer.nz/
If you're looking for a conveyancing lawyer in Auckland that's transparent and upfront with what you need to pay for, this one is a good choice.
At Home Transfer Centre, there won't be surprises or hidden legal fees. You'll only have to pay a single fixed price and you can already avail of their expertise and knowledge on property law.
Their team has 30 years' experience, so you know that you can trust their legal advice. That can include advice about your title, contract clauses, or Sale and Purchase Agreement, to name a few.
Other than that, they can help you set up your trust account, estate, and will so that you can relax and have peace of mind in the knowledge that your assets are going to the right person or beneficiary even once you've passed on.
Highlights
Fixed price with no sneaky add-ons
30 years of industry experience
Professional advice and service
Customer Reviews
Emzzzta writes a quick review from Google, showing why the firm has some of the best property lawyers in Auckland.
"Fantastic service! Dev and Nathan were very helpful and helped us through our first property purchase. Everything ran very smoothly thanks to these guys. Highly recommend!"
2)  Andrew Seton Law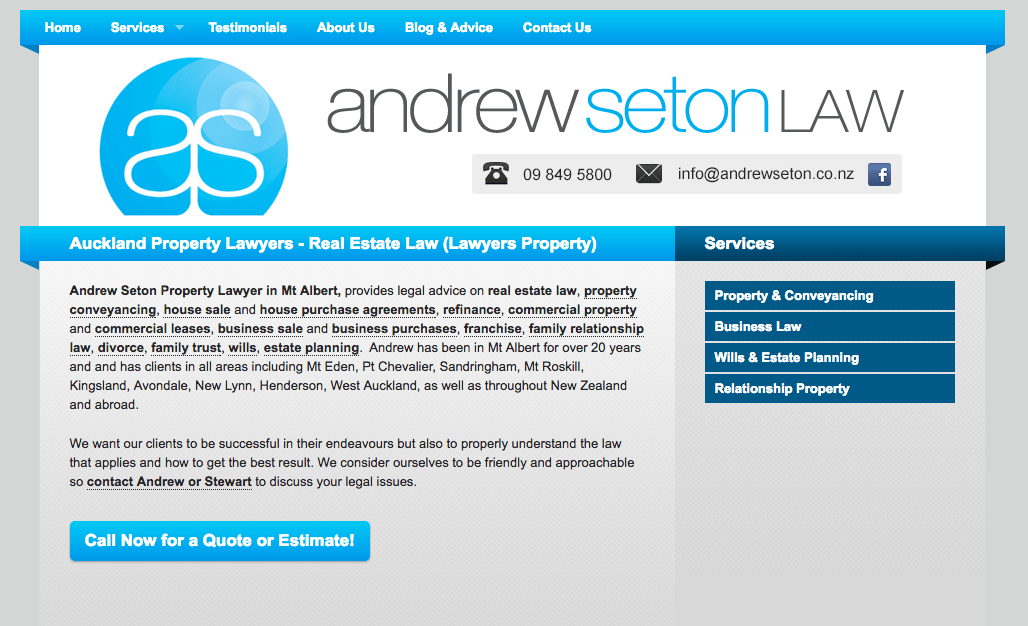 | | |
| --- | --- |
| Best for | Exceptional Service |
| Services | Property Law, Transfer of Property, Business Law, Wills and Estate Planning, and Relationship Property |
| Address | 945A  New North Road, Mt Albert, Auckland, New Zealand |
| Contact no | 09 849 5800 or 021 300 367 |
| Website | http://www.andrewsetonpropertylawyer.co.nz/ |
For sound advice regarding all aspects of property law, Andrew Seton Law should be your top choice. Owner and lawyer Andrew Seton has successfully guided more than 10,000 clients locally and abroad since 1997.
You might be selling your property, transferring ownership of title, or breaking away from relationship property. Whatever the case, this lawyer can guide you throughout the process to help you make the most informed decision.
Customers have said that their service is prompt and excellent, making Andrew Seton Law one of the best property lawyers in Auckland.
Highlights
Great and prompt service
Knowledgeable and experienced
Friendly and approachable
Customer Reviews
Andrew Seton Law holds an impeccable 5 stars from all 5 clients reviewing them on Google, including Tim Tam. He writes:
"I have used Andrew's services on 3 occasions and referred friends and family to him for conveyancing and other legal work. He's always delivered and is very approachable and can discuss legal issues in layman's terms. I have no hesitation in recommending him for any legal requirements."
3)  The Property Law Centre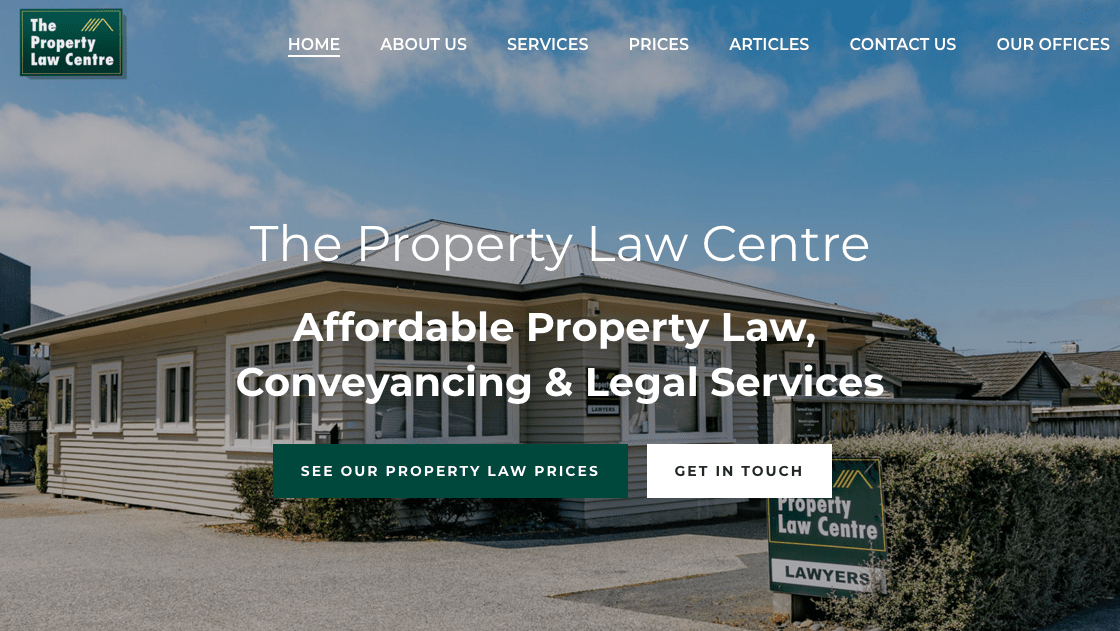 | | |
| --- | --- |
| Best for | Conveyancing and Property Law |
| Services | Purchase and Sale of Property, Refinancing, Trust Formations, Wills and Estates, Relationship Property, and Property Sharing Agreements |
| Address | 265 Campbell Road, Greenlane, Auckland, New Zealand |
| Contact no |  (09) 579 0033 |
| Website | https://www.propertylawauckland.co.nz/ |
Buying or selling your property is one of the most important decisions to make. To ensure you understand all of the requirements and your own rights, The Property Law Centre is here to help!
The Property Law Centre has a team of experienced and trusted property lawyers in Auckland, so you will be secured and protected in the best possible way concerning the property law agreement. This will save you from tonnes of headaches and financial burdens that could result.
Their forte is in conveyancing and property law, which also includes trusts and asset protection. And you can avail of that for a decent price, lower than that of most competitors.
Highlights
Cost-effective prices
Expert and practical lawyers
Comprehensive range of services
Customer Reviews 
Andrew McLean concludes from Google Business:
"I recommend Jenny and her staff as being thorough and professional and friendly and she is my preferred Solicitor.  I have no hesitation in recommending The Property Law Centre for your conveyancing  requirements."
4)  Swayne McDonald Lawyers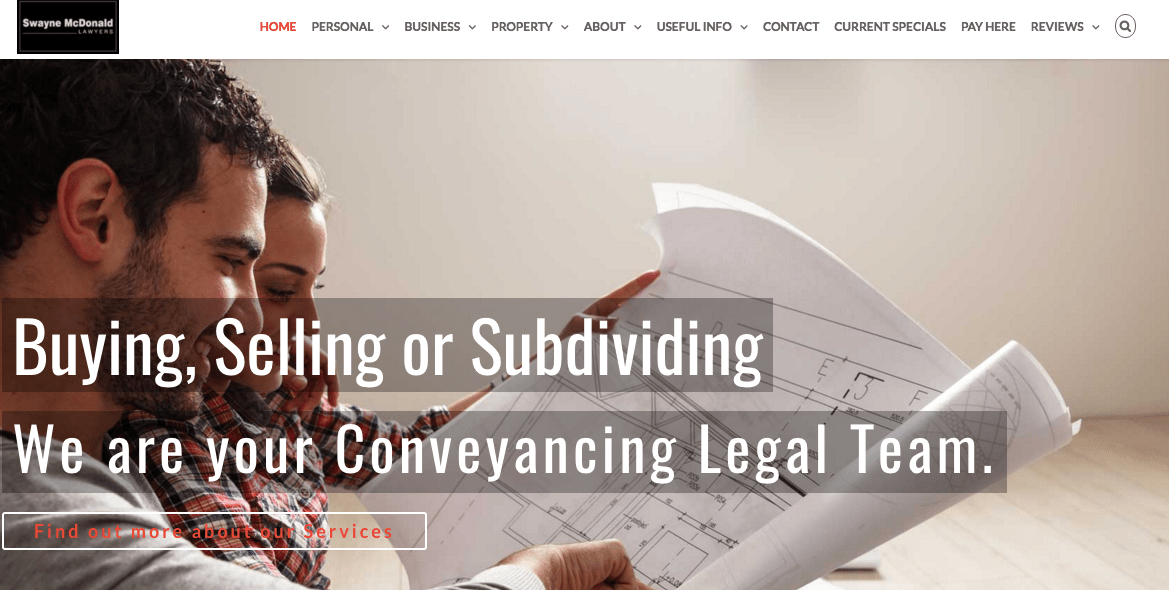 | | |
| --- | --- |
| Best for | Highly Experienced Lawyers |
| Services | Property Conveyancing, Buying or Selling a Property Refinancing, Commercial Property, and Lifestyle Block Conveyancing |
| Address | 236 Great South Road, Manurewa, Auckland 2102, New Zealand |
| Contact no | (09) 267 2700 |
| Website | https://smlaw.co.nz/ |
You can benefit from the long-standing experience of Swayne McDonald Lawyers. Composed of lawyers and legal executives, they are skilled in different areas of the law, which includes conveyancing.
They are based in two locations in Auckland: Manurewa and Manukau. So if you need conveyancing lawyers in Auckland in these two specific areas, they're a good choice.
They provide legal counsel and guidance on everything from selling your property right through to dealing with commercial property.
So, if you need help in understanding your obligations and rights and what's best for you, just relay your queries or concerns to these property lawyers in Auckland.
Highlights
Proficient and experienced lawyers
Cost-effective prices
Diverse range of legal services
Customer Reviews 
Lovinia R. commented on Google Reviews:
"Excellent professional and friendly services provided by Devon and Joy in regard to the sale of my home. Clear, concise, and effective advice communicated, whilst being easy to understand. We felt valued in the humblest of ways and there expertise made a difficult time bearable. We are extremely grateful and show gratitude by posting this message."
5)  AlexanderDorrington Lawyers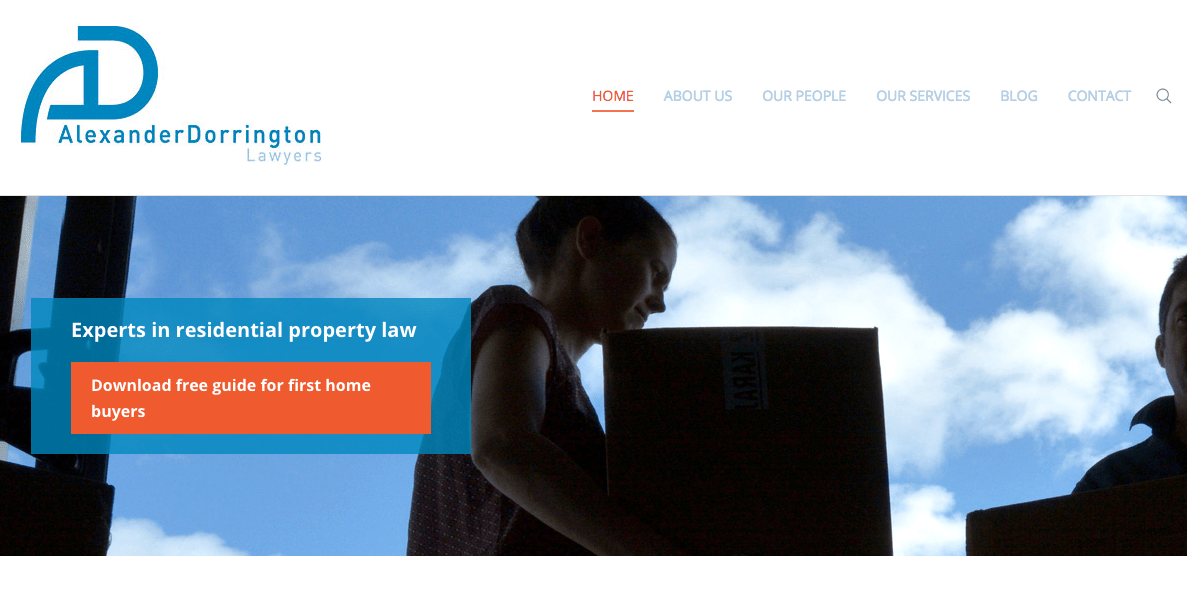 Best for
Residential and Commercial Property
Services
Commercial Property, Property Development, Buying and Selling Residential Property, Unit Titles, Trust and Estates
Address
Level 8 The Shortland Centre, 55-65 Shortland Street

Auckland City 1010, New Zealand

Contact no
(09) 375 2770
Website
https://www.alexanderdorrington.co.nz/
In times of issues with your landlord or sale of property, AlexanderDorrington Lawyers has your back! After all, residential and commercial property law in Auckland is their company's niche.
For landlords or tenants, they have the NomosOne online tool wherein you can fill out tenancy dates or lease information for them to review. This also helps to reduce the legal fees for you.
And as some of the best property lawyers in Auckland, their team has total combined experience in excess of 50 years and always keeps up-to-date with property law to give you practical and reliable advice.
Highlights
Highly experienced
Keeps up-to-date in property law
NomosOne software for tenants and landlords
Gives practical and reliable advice
Customer Reviews
Rent Diy wrote a brief review on Google:
"Alexanderdorrington is professional & friendly firm I have been worked. They helped me  from land dispute, house transactions and other legal advice.  I am very satisfied for the results they have achieved. thank you."
Anyway, that completes our list of the best property lawyers in Auckland. These adept lawyers will guide you every step of the way to help you make the best decision you can about your property.
Do you have any questions for us about this topic? If you have one, feel free to drop us a line and we'll get back to you very soon.
Other than that, you might like to read about the best family lawyers in Auckland. Some of them can also sort out relationship property or estates, just like the lawyers we listed in this article!