The 8 Best Tattoo Studios in Auckland
Looking for a good Auckland tattoo studio? Whether it's your first or tenth tattoo, you're on the right track, as we've collated the best tattoo studios in Auckland below.
We found the ones that have the best artists from the metro and abroad, with clean and hygienic equipment and superb client reviews. So without any delay, we bring you the best tattoo studios in Auckland!
1) Dreamhands Tattoo Studio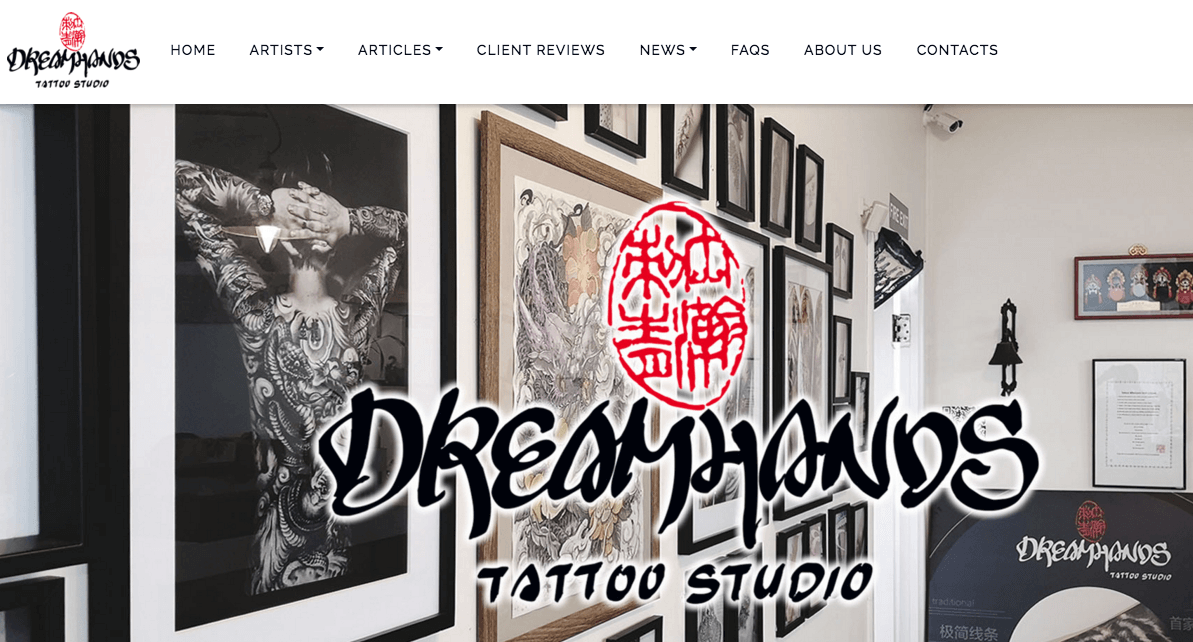 | | |
| --- | --- |
| Best for | Personalised Tattoo with Style |
| Services | Freehand, Sketch, Fine Line, Chinese Painting, Realistic, and Blackwork |
| Address | 307 Karangahape Road, Auckland CBD, Auckland 1010, New Zealand |
| Contact no | +64 22 348 2880 |
| Website | http://www.dhtattoo.co.nz/ |
You can experience the beauty of art in your tattoo at Dreamhands Tattoo Studio! With creative artists, they can work a tattoo idea into something entirely unique that expresses your essence.
Vibrant flower pieces, blackworks, otherworldly, graceful fine lines, realistic, simple — their style options are vast. Needles are used only once, sterilised beforehand and disposed of afterwards.
Situated at the heart of the city, the studio is a very accessible place for everyone. Dreamhands Tattoo Studio is one of the most convenient as well as best tattoo studios in Auckland.
Highlights
Get a personalised and unique tattoo
Talented tattoo artists
Can cater to different genres
Great setting and experience
Customer Reviews
Here's Wim who's very satisfied with his tattoo. He wrote on Google Business:
"Best place to get a tattoo, everyone is incredibly friendly. They let you feel like your home.
Special thanks to Han for my tattoo. The attention for detail and his focus is out of this world! Thank you very much Han for my piece, I love it!"
2) Auckland Tattoo Studio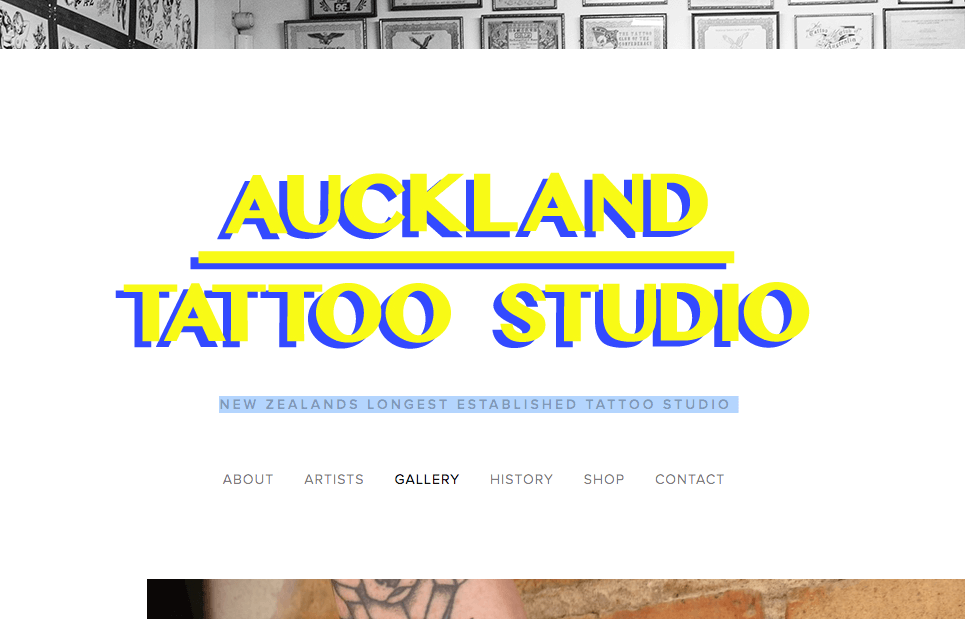 | | |
| --- | --- |
| Best for | All-around Tattoo Artists |
| Services | Bold and Fine Line, Geometric, Dotwork, |
| Address | 64 Ponsonby Road, Grey Lynn, Auckland 1011, New Zealand |
| Contact no | (09) 376 7217 |
| Website | http://aucklandtattoostudio.org/ |
Auckland Tattoo Studio has a long tattoo-making history that goes back to 1970. The man who started this studio was Merv O'Connor, who had a great reputation as an Auckland tattooist.
Whatever style you like your tattoo to be, their artists can take care of it. They are also very skilled in fine and bold lines, particularly Gareth who began work at Auckland Tattoo Studio in 2017.
If you're interested, you can drop by the studio at 64 Ponsonby Road. They are open from Monday to Sundays from 10am onwards, and can give you some of the best tattoos in Auckland.
Highlights
Established since 1970
All-around tattoo artists
Elaborate and beautiful inkwork
Customer Reviews
Thomas Gleeson left a short but succinct Google review. He writes:
"Fantastic tattoo studio. Very caring artists, highly skilled! The layout is fantastic and all the wonderful flash on the walls is a dream!"
3) Gargoyle Auckland Tattoo Studio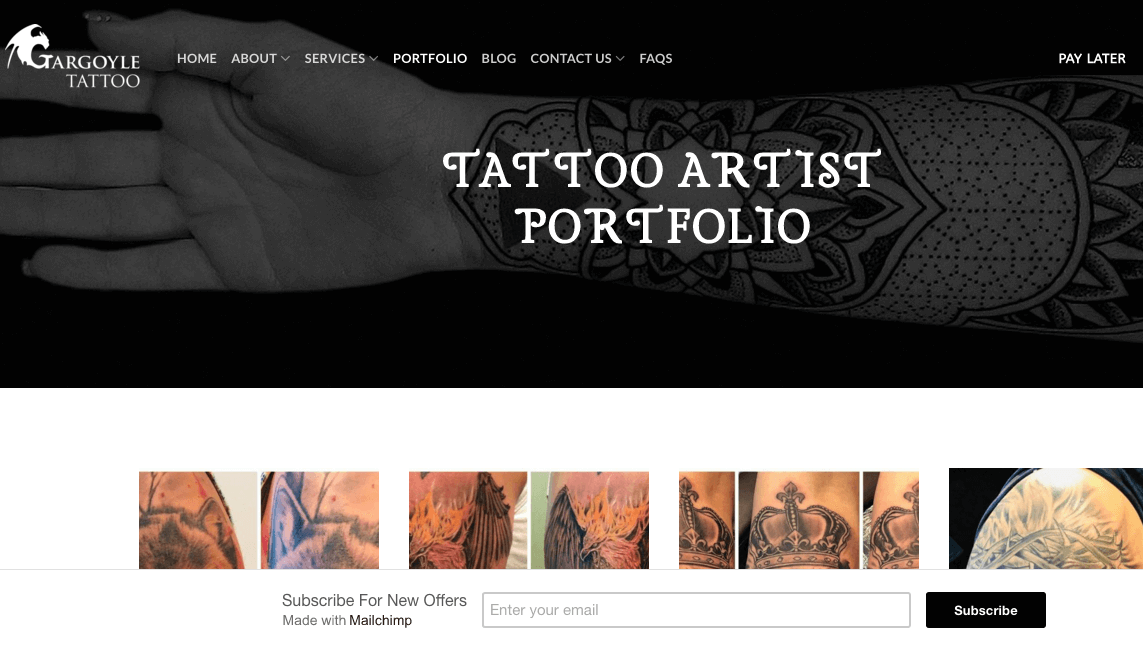 | | |
| --- | --- |
| Best for | Competitive Tattoo Rates |
| Services | Tribal, Old School, Watercolour, Script, Cover Up, Portrait, Polynesian, and Mandala |
| Address | 23 Eric Baker Place, Papatoetoe, Auckland, New Zealand 2025 |
| Contact no | 022 529 1500 |
| Website | https://www.gargoyletattoos.co.nz/ |
Although the prices are set lower here, that doesn't mean that the tattoo quality is off. As Harmanjeet Singh explained, he just wanted other people to have tattoos they like and which they can afford.
The tattoo studio is very welcoming and comfortable — it even plays great music! Harmanjeet is versatile as an artist and covers a wide range of genres, producing some of the best tattoos in Auckland for a good price.
With extraordinarily positive reviews from Google and more than 7 years of experience, Harman is the man as he owns one of the best tattoo studios in Auckland!
Highlights
Versatile tattoo artist
Affordable rates
More than 7 years' experience
Comfortable and laid back environment
Customer Reviews
As found on the website, Val B-D noted:
"Amazing tattoo artist. Was really patient while I kept editing the design! Neat and tidy work… hygienic and used for the necessary precautions. The tattoo was done perfectly and was very detailed. Can't wait to get my next tattoo!!!"
4) Cain Tattoo Studio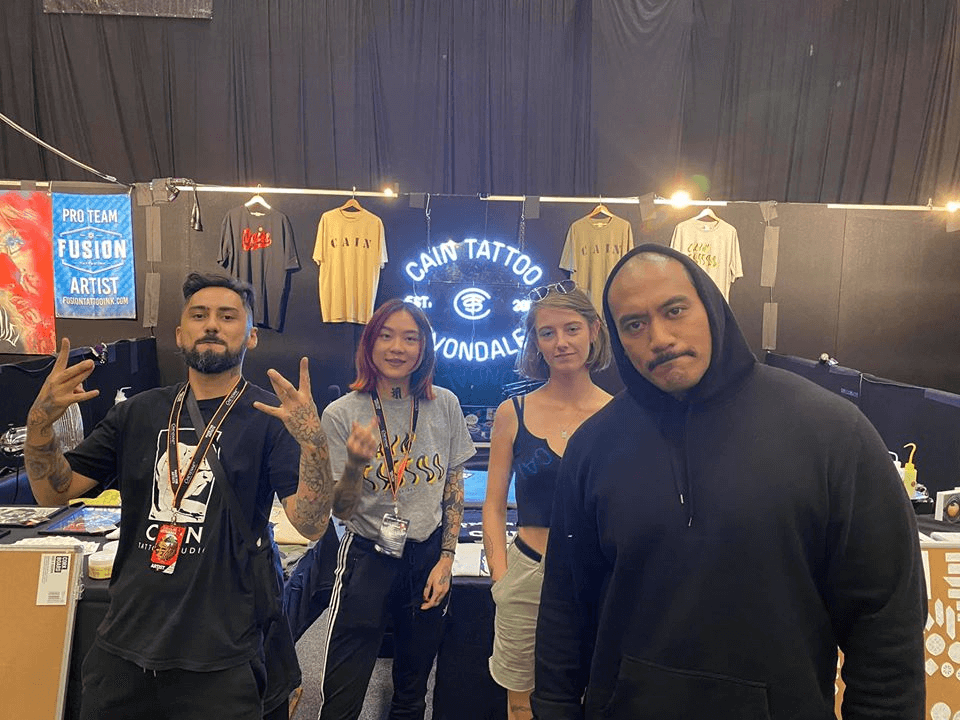 | | |
| --- | --- |
| Best for | Dotwork and Black and Grey Tattoos |
| Services | Black and Grey, Dotwork, Dark Illustrative Tattoo, Stick and Poke |
| Address | 1874 Great North Road, Avondale, Auckland 1026, New Zealand |
| Contact no | (09) 828 1237 |
| Website | https://www.caintattoo.nz/ |
If you're into black and grey or dotwork, Cain Tattoo Studio is the place for you. They are a team of 4 who are more than happy to give you a custom tattoo that's nothing short of awesome!
To them, tattooing is a passion and art, so they continuously improve their craft. Pitch your ideas to them and they will put those on your skin in a variety of creative styles and art.
What's more, they are compliant with health standards of the council and industry. As such, Cain Tattoo Studio deserves to be in the list of the best tattoo studios in Auckland.
Highlights
Specialises in black and grey, dotwork, dark illustration, and stick and poke
Passionate and committed artists
Meets the industry's health standards
Customer Reviews
ItsGiiino 828 said on Google Reviews:
"Multiple pieces from owner Chris & no complaints. Excellent detail, clean lines & professional. Great staff, vibe & atmosphere. Listens to your ideas & creates original pieces. Will be back to finish off this long awaited arm piece ASAP !!! ?"
5) Two Hands Tattoo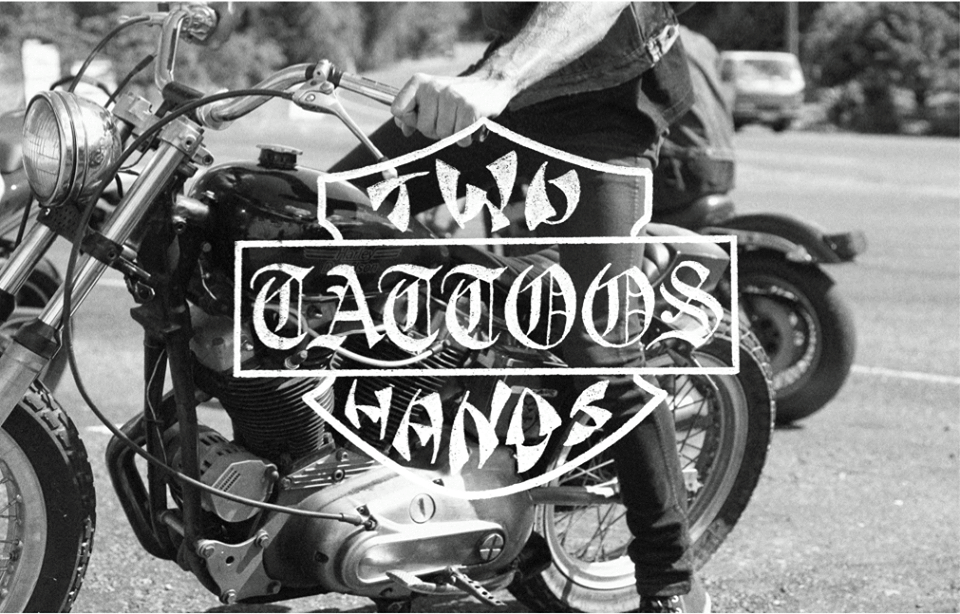 | | |
| --- | --- |
| Best for | Number of In-House and Guest Artists |
| Services | American Traditional, Blackwork, Traditional Japanese, and Fine Line |
| Address | 127A Ponsonby Road Auckland, New Zealand 1011 |
| Contact no | (09) 376 6999 |
| Website | https://www.twohandstattoo.com |
Decided to get a stunning tattoo but don't know where? Try Two Hands Tattoo. The artists here are world-class, like Spider Sinclair who divides his time between New Zealand and the States.
They have a total of 9 artists in the studio, all well-versed in different styles. Among these styles are American traditional, fine line, Japanese traditional, and blackwork.
Also, international guest artists often come to the studio. So, if you want the best tattoos in Auckland, then you can come here and get a custom tattoo that's beautiful and unique!
Highlights
Creates beautiful custom tattoos
bigger roster of artists
Adept at various styles
Customer Reviews
Dane Naidoo wrote a concise review on Google:
"Amazing range of art. From American traditional through to Japanese, these guys have it all. Easy to walk in to store and chat to the people who will do the work. The artists are all very professional and will provide the highest quality of work. I've attended flash days and had customs done here and I'm very happy with both."
6) Woven Ink. Cosmetic Tattooing
| | |
| --- | --- |
| Best for | Semi-permanent tattooing  |
| Services | Powder brows, lip blush |
| Address | 7 Premier Avenue, Point Chevalier, Auckland 1022, New Zealand |
| Contact no | +64 21 273 0668 |
| Website | https://www.wovenink.co.nz/ |
If you're looking for tattoo studios to fit your cosmetic and aesthetic needs, then Woven Ink. may be the perfect one for you.
You can avail of powder brows or a lip blush at Woven Ink. Cosmetic Tattooing. With these treatment services, you won't even have to wear makeup to achieve that perfect cosmetic look you want to achieve.
Highlights
Lip blush for enhancing lip shape and color
Powder brows for thickening eyebrows naturally
Online consultations
Customer Reviews
Professionalism and value for services are just some of the things customers appreciate about Woven Ink. Here's a customer review to tell you more:
"I had my lip blush tattoo done by Claire after contemplating for a while. I'm so glad i did the experience from start (my consultation) to finish (perfecting session) was great, she is professional and very friendly. I am in love with the result and feel much more confident. I would definitely recommend Claire's services to anyone thinking about it."
7) Beautilase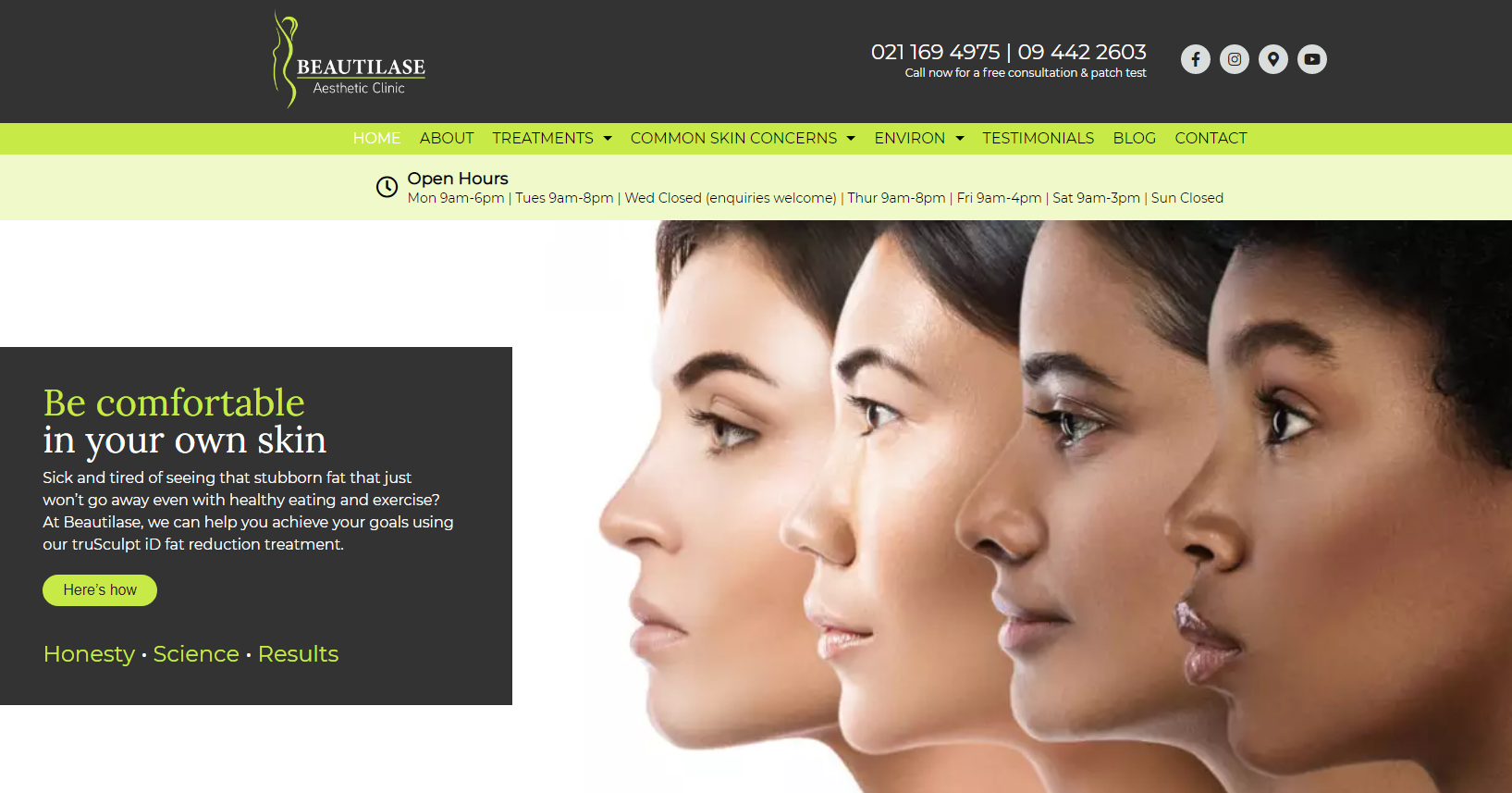 Best For
Aesthetic services
Services
Tattoo Removal
Laser Hair Removal
Body Sculpting & Fat Reduction
RF Microneedling
Focus Laser Skin Tightening
Plasma Fibroblast Pen
Vein Removal
Facial Peels
Address
34 Target Road, Totara Vale, Auckland 0629
Contact no

Mob: 021 169 4975

Phone: 09 442 2603

Email: [email protected]

Website
https://www.beautilase.co.nz/
Beautilase is most known for the open and honest approach it takes when it comes to beauty and wellness. The head beauty therapist, Smita, has a passion for providing every client with the care and attention they deserve.
Coming into Beautilase, clients can expect to receive personalised treatment based on their needs and requests. The staff is highly accommodating and prioritises customer satisfaction alongside quality treatments.
Highlights
Offers Picosecond Laster Tattoo Removal
Free consultation
Personalised treatment plans
8) Beauty Lab
Beauty Lab was founded in 2012 by Chloe Louise, a cosmetic eyebrow tattoo specialist. They are not your typical skin tattoo shop, but they fill your eyebrows and make them on fleek.
What's great about them is that they do not only offer eyebrow tattoo services. They also have staff members that have expertise in acrylic, gel, and nail art.
Aside from these two services, they have more services and these include waxing hair removal, loose skin reduction, plasma pen, micro needling, lash lifts, and eyelash extensions. Given their extensive range of services, you will not want to go to other shops.
So if you are planning to do a self-care day, you can set an appointment with them.
Getting your nails done from them after your cosmetic eyebrow tattoo will surely make your feel more powerful and confident.
Highlights
On and Off Parking available
Wheelchair accessible
Has toilet facilities and seating
May book an appointment after hours
—
And that's all for the best tattoo studios in Auckland. These tattoo artists are exceptional, talented, and approachable — and they will help you express yourself through your tattoo.
Did you like the tattoo boutiques we listed down? Tell us what you think! Feel free to send us a message and we will get back to you shortly.
After you get your tattoo, by the way, you'll be likely to sit at home nursing the stinging section for a while. We strongly recommend getting food delivered then, because moving around too much (like when you're cooking) will just make it worse. For that, just check out our list of the best food delivery services in Auckland next.