The 5 Best Things to Do in Auckland
Auckland is a wonderful place to be in. You have all that you need in the city while still being close to Mother Nature.
Museums, cafes, restaurants, music, parks, gardens, cruises, and beaches—there are many, many things to do in Auckland.
Whether you're going solo or with your family, it will be an exciting experience. Scroll down to see our list of activities you can do in the City of Sails.
The Best Things to Do in Auckland
Without further ado, here are some of the best things to do in Auckland!
1) Auckland Art Gallery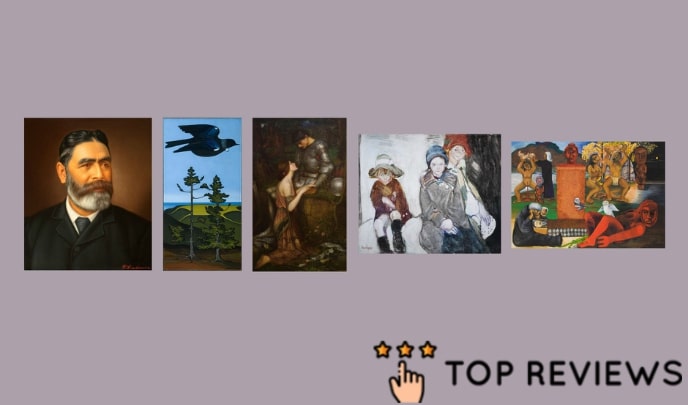 BEST FOR
Wonderful art collection within a family-friendly gallery
SERVICES
Shop Cafe Membership
WEBSITE
https://www.aucklandartgallery.com/
ADDRESS
Corner Kitchener and Wellesley Streets, Auckland, New Zealand 1010
CONTACT DETAILS
+64 9 379 1349

[email protected]

OPERATING HOURS
Monday – Thursday, Saturday – Sunday: 10.00 AM – 5.00 PM Friday: 10.00 AM – 9.00 PM Closed: Christmas day
PRICES
New Zealand residents: free International visitors: free Members: free (including all paid exhibitions) Children 12 & under: free (must be accompanied by an adult) *Charges may apply to special exhibitions, workshops, and walking tours
For a fascinating and educational trip, you could give the Auckland Art Gallery a visit!It's located on the corner of Kitchener and Wellesley Streets in downtown Auckland.
Their mission is to enrich Kiwi and non-Kiwi communities through art and culture. They also have great activities wherein you can collaborate and connect with others.
The museum is home to over 16,000 artworks, consisting of modern pieces and artworks dating back to the 10th and 12th centuries.
There are also Maori Portraits and art by Yayoi Kusama in the obliteration room. You can also relax and enjoy the gallery's boutique shop and cafe.
There's no fee to pay except for special exhibitions, workshops, and walking tours.And they are open every day from Monday to Sunday, except on Christmas day.
Pros
Extensive range of artworks
Family-friendly workshops
Free to visit
Cons
High special exhibition fees
Customer Reviews
People have nice things to say about the gallery, from the helpful staff to the amazing art collections.
One client, Janet M., wrote a comment regarding the museum:
"Intense experience of contemporary Maori Art. All flowed throughout the Gallery. Plenty of space and the staff were unobtrusive but ready to be helpful."
Furthermore, another satisfied client, Nicky, shared her experience:
"Wow,what a building !
Amazing architecture nestled beside stunning scuplture gardens.
The cafe is a wonderful stop,we sat outside beneath the Pohutakawa tree enjoying excellent coffee and croissants,a peaceful spot.
Check what is on before a visit….some of the rooms were closed due to setting up exhibits but we made up for it in the gallery shop !!"
2) Cornwall Park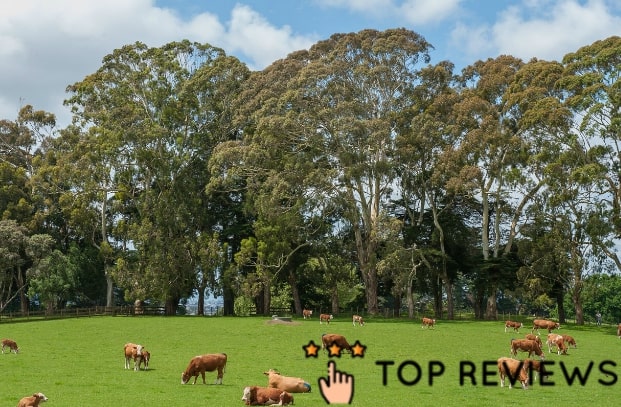 BEST FOR
Tranquil farm, historical sites, and fun outdoor activities
SERVICES
Wedding ceremony space Events for 30+ people BBQ's Picnics Eateries Hiking Group runs
WEBSITE
http://cornwallpark.co.nz/
ADDRESS
Green Lane West, Epsom, Auckland, New Zealand 1051
CONTACT DETAILS
+64 9-630 8485

[email protected]

OPERATING HOURS
Monday – Saturday: 7.00 AM – 9.00 PM Sunday: 9.00 AM – 9.00 PM
PRICES
Free
Settled on a volcanic cone in the biggest city of NZ, Cornwall Park boasts fantastic views, expansive farms, and plenty of outdoor activities to do, and places to discover.
You can find beautiful cows and sheep on the lush farm. In fact, lots of baby lambs and calves arrive during the winter and spring season from July to September.
Cornwall Park is home to over 8,000 native trees, consisting of more than 350 species. Pick a tree to sit under and read a book or have some picnic with your family.
Also, there are more than 30 bird species you can spot, either living in the magnificent park trees or flying by.
Lastly, there are heritage houses that tell you of the place's history and that of Sir John Logan Campbell, the mayor of Auckland who built this iconic park.
Pros
Tranquil urban oasis
Many heritage sites
Spectacular views
Viable event venue
Cons
Not suitable for rainy days
Customer Reviews
If you like going for nature walks or sipping coffee while learning about history, Cornwall Park is an excellent choice.
Here's client feedback from Cajun P.:
"Great place for bbq or picnic or just a walk along the park & enjoy the beautiful scenery, spring is the best time of the year to go as there's cherry blossom to watch & the weather is just right!"
Check out what Marise D. has to say about Cornwall Park:
"It's beauty is outstanding. There is plenty of parking and it's serenity is good for your soul."
3) Waitakere Ranges Regional Park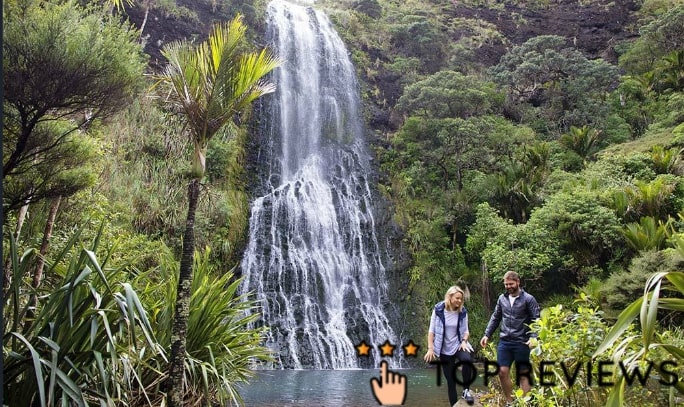 If you're keen on hiking while exploring majestic nature and wildlife, you should go to Waitakere Ranges Regional Park!
Weave your way through the rainforests and arrive at the mighty Karekare falls. At the base of the Waitakere ranges, they also have stunning black-sand beaches where you can watch a colony of gannets fly by.
The 'wild west' of New Zealand, Waitakere Ranges Regional Park is situated in the western side of the North Island and is only 40 minutes away from Auckland CBD.
Pros
Enjoyable hiking
Scenic views
Awesome black-sand beaches
40-minute drive from Auckland
Cons
Some tracks are closed due to the Kauri dieback disease
4) Silo Park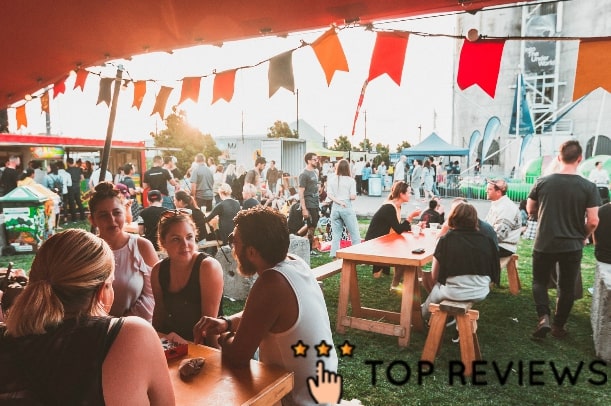 | | |
| --- | --- |
| BEST FOR | Good community vibes and lots of fun activities |
| SERVICES | Bar Food and coffee trucks Outdoor cinema Live music Entertainment Special events |
| WEBSITE | https://www.silopark.co.nz/ |
| ADDRESS | Silo Park Auckland, New Zealand 1010 |
| CONTACT DETAILS | [email protected] |
| OPERATING HOURS | Summer season |
| PRICES | Please contact the company for details or DM them on Facebook |
Silo Park aims to provide a community of good times. It's a yearly summer event great for the entire family, a group of friends, or your colleagues.
With savoury food, coffee, and some beer, your tummy will be satisfied. You can rock out to live music or watch an outdoor cinema with your friends.
Whether you want to bask in the sun outside or stay under the large tent, it's up to you. Your kids will smile from ear-to-ear with all the fun activities and games they can enjoy.
Make sure that you check their Facebook or Twitter before going, though. Doing this will let you know what event is coming up so that you can join or participate.
Pros
Good vibes
Various fun activities
Mouthwatering food
No age limit
Cons
Limited parking spaces
Can be crowded at times
Customer Reviews
Frequent go-ers of Silo Park come back for the family-friendly vibe, workshops, and eateries in the area.
Dali J. commented about how going to Silo Park is one of the best things to do in Auckland:
"Cruisy family friendly atmosphere. Great facilities. The Silo park experience is an asset to Aucklanders that should be proudly shared with visitors."
On Facebook, Ant V. also wrote:
"Always something going on great restaurants around the place. parking can be a bind and best to get there early."
5) Manukau Heads Lighthouse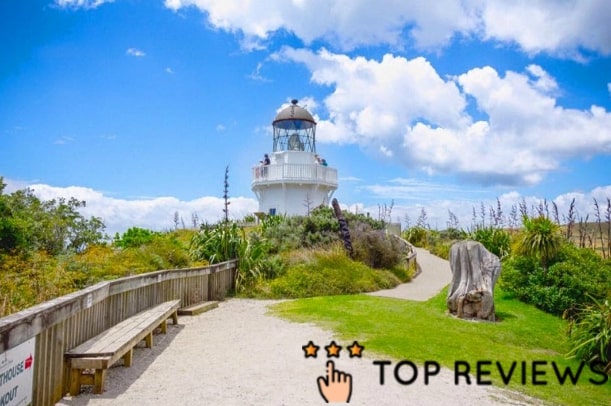 Ever been to a lighthouse to enjoy breathtaking views? If you haven't yet, then we suggest you drive to Manukau Heads Lighthouse at least once in your lifetime.
Indeed, it's one of the best things to do in Auckland. The adventure already starts as you drive along the scenic route of Awhitu Peninsula toward the lighthouse.
From the lightkeeper's balcony, you can see the Manukau Harbour, Auckland, and Waitakere Ranges. And toward the south, you can view the majestic Mount Taranaki.
Outside of the lighthouse, they have a garden with indigenous plants. These have been carefully chosen to withstand the dry and windy climate around the place.
Also, make sure to wear an extra layer of clothing plus a jacket. It can get pretty cold up in the lighthouse as it fronts the ocean.
Pros
Majestic scenery
Historical landmark
Offers special events hire
Cons
Limited parking space
Limited activities and facilities
Customer Reviews
Manukau Heads Lighthouse received 4.6 out of 5 stars on Google. People cited the scenic drive, lovely view, picnic tables, and ice creams as pluses.
Eugenie, one visitor, said of the lighthouse:
"Lovely lookout. Worth the drive out there as the route is scenic. Just very narrow roads along the way so drive with extra caution!"
Moreover, here's a review from Mansoor:
"Totally amazing and beautiful place, just about 1.5hr drive from CBD and you will find yourself within this stunning and magical place. Dont forget to enjoy the sunset from the light house."
FAQS about the Best Things to Do in Auckland
---
And that's all for our list of the best things to do in Auckland. Now you can pack your backpack, put on your sunglasses and get ready to have fun at these cool spots!
Got any questions or comments regarding our picks? If you have one, please write it down in the comment section and we'll get back to you as fast as we can.
However, if you want to go to a place where you can satisfy your palate, you can take a look at our best restaurants in Auckland list.