The 5 Best Tree Trimming Christchurch Services
If your tree has become too unsightly and thick for your property, it's probably time to give it a trim. For this, we've featured the best tree trimming Christchurch services here.
We selected those who are knowledgeable and skilled while caring about the trees. Then, we chose the ones who leave the work site clean, and are friendly and reliable.
In addition, we listened in on what customers have been saying of them. This told us that we've included the right companies for this list.
So without any delay, here are the names that offer the absolute best tree trimming Christchurch services!
1) ArborPro Canterbury Ltd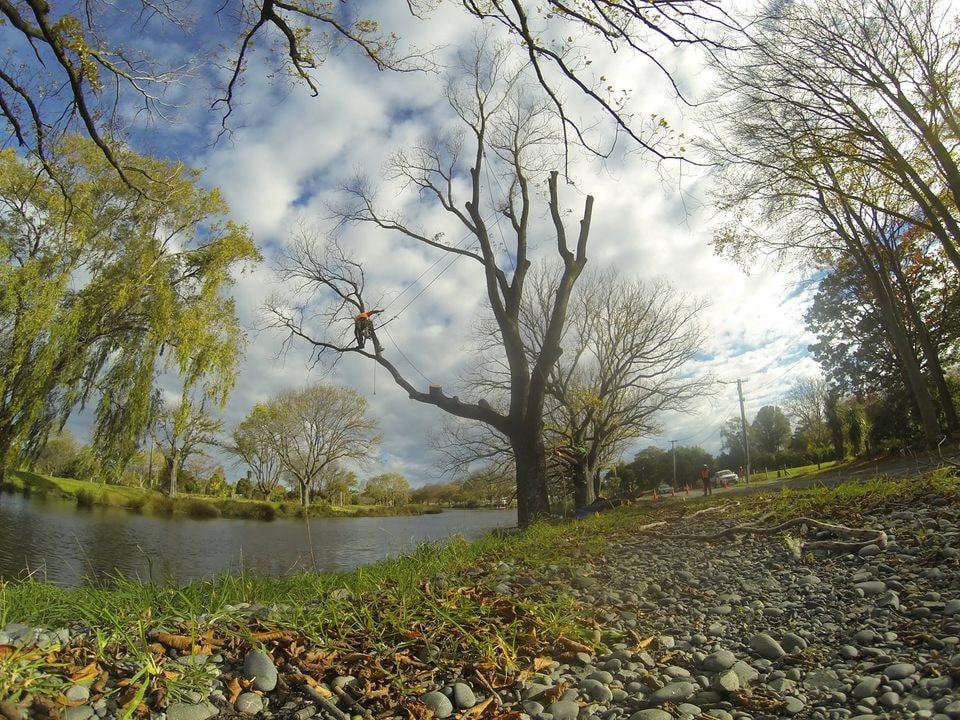 BEST FOR
Value for Money
SERVICES
Tree Removal

Tree Pruning

Site Clearance

Hedge Trimming

Tree Planting

Tree Felling

Tree Management

Stump Grinding

Wood Chipping

WEBSITE
https://www.arborpro.co.nz/
ADDRESS
35 Flemington Avenue, North New Brighton, Christchurch 8083, New Zealand
CONTACT DETAILS
+64 800 902 209
OPERATING HOURS
Monday to Sunday: 7am – 7pm
Is your tree overgrown or ruining your view? Trim it up with the help of ArborPro Canterbury. Here they have safety-trained and qualified tree surgeons to do that job.
Working with passion, their team is dedicated to providing a high standard of tree workmanship and value for money to their residential and commercial clients.
If, in addition to the tree trimming, you need them to remove an altogether different tree, they have a great sustainability promotion where they can plant a new tree for you.
You can choose from either a totara, ash or oak tree. To avail of this, you just need to mention this promotion to them as they are quoting you.
Highlights
High standard of workmanship
Qualified and safety-trained arborists
Value for money
Cares about trees
Customer Reviews
On Facebook, Megan Mills commented:
"Fantastic service! Friendly and professional. We will absolutely use ArborPro again in the future. Really happy, thanks!"
2) Beaver Tree Service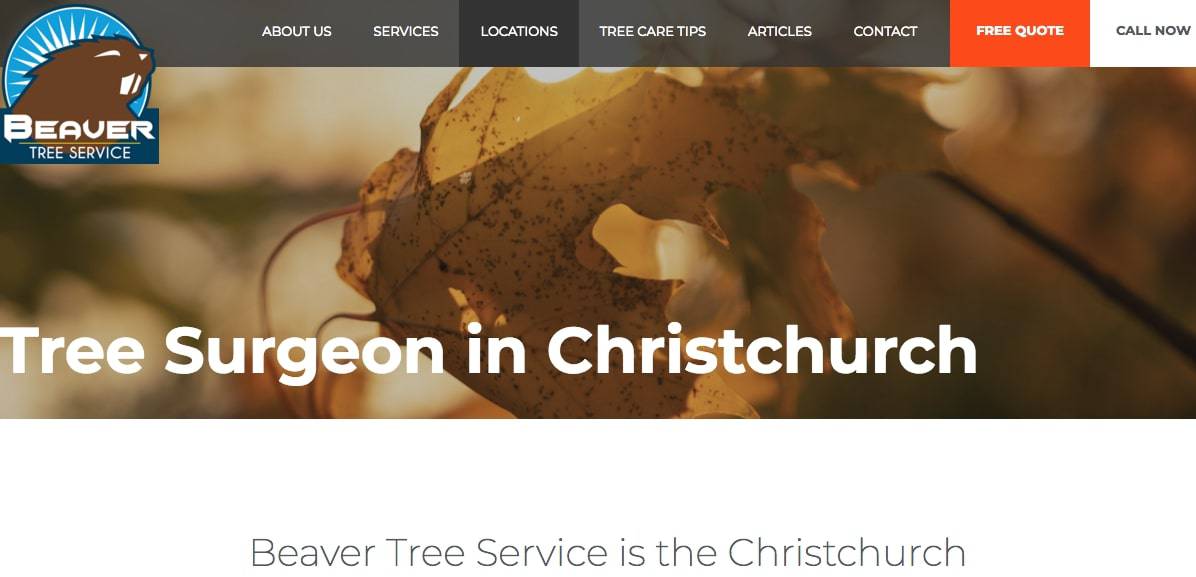 BEST FOR
Professional and Friendly Service
SERVICES
Difficult Tree Removal

Tree Removal

Tree Pruning & Shaping

Pruning

Stump Grinding

Tree Reports

Arboriculture Consultations

WEBSITE
https://beavertree.co.nz/locations/christchurch/
ADDRESS
1/373 Wigram Road, Halswell, Christchurch 8025, New Zealand
CONTACT DETAILS
+64 800 422 328
OPERATING HOURS
Monday to Friday: 8.30am – 5pm
Serving the wider Christchurch area, Beaver Tree Services offers an array of tree removal and care services, including tree pruning and shaping, and tree reports.
They offer some of the best tree trimming Christchurch services given their 50 years of expertise and knowledge. They comply with the highest health and safety standards.
Their tree surgeons can prune or trim the most challenging and lofty trees. You can trust them as they seek to reduce your tree in a way that's healthy and safe for it.
According to past clients, the Beaver Tree Services team is professional and friendly. Also, they won't only recycle the tree cuttings afterwards, but tidy up the site as well.
Highlights
Excellent tree trimming
Wide range of services
Professional and friendly team
Serves the Greater Christchurch
Customer Reviews
Kerry and Susie from Marton noted on the website
"Thank you Bryce for a great job done so well and professionally. You and your boys were terrific, and we had confidence in you trimming back a very big difficult tree. Will recommend you to others."
3) Jim's Tree & Stump Removal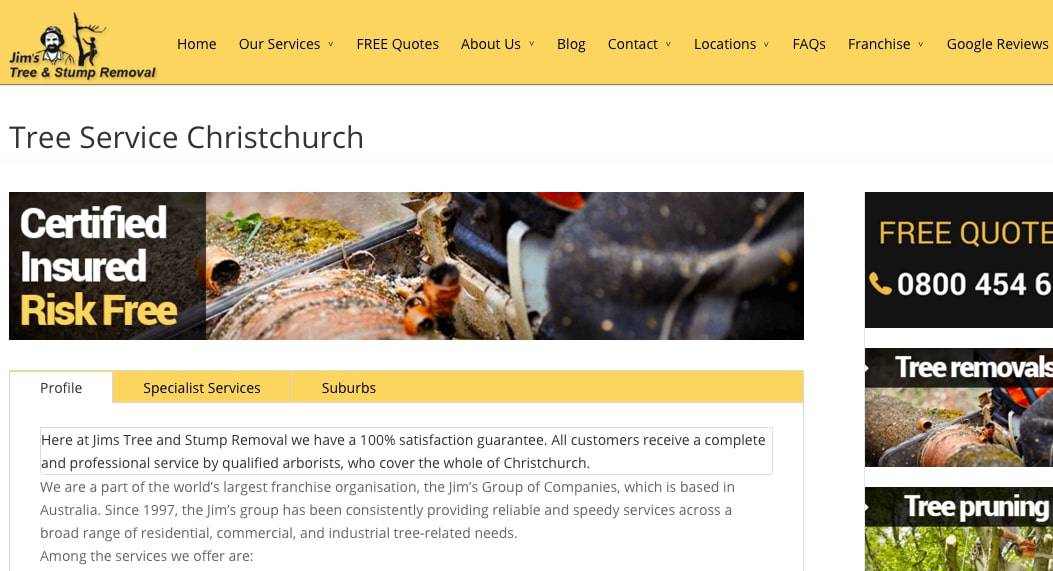 BEST FOR
Efficient and Tidy Tree Trimming
SERVICES
● Tree Felling

● Branch Chipping

● Stump Grinding

● Rigging and dismantling in confined situations

● Pruning

● Shaping

● Tree Assessments

WEBSITE
https://www.jimstrees.co.nz/tree-removal-christchurch-nz/
ADDRESS
56 Conway Street, Somerfield, Christchurch 8024, New Zealand
CONTACT DETAILS
+64 800 454 654
OPERATING HOURS
Monday to Saturday: 7am – 8pm

Sunday: 8am – 3pm
Jim's Tree & Stump Removal is a tree service provider that is a subsidiary of a large, well-known franchise in Australia — the Jim's Group of Companies.
They have what you're looking for in the best tree trimming Christchurch services. They strive to provide an amazing tree trimming service with safety and quality work in the mix.
What you'll hear from most clients is that they are efficient and never leave without cleaning up the place. Also, the team prides itself on bringing you a reliable and fast service.
Highlights
Efficient and qualified team
Wide range of services
Cleans up after the work
Subsidiary of the Jim's Group of Companies
Customer Reviews
On Google, one client, S Low, reviewed the company:
"I have used Tony from Jim's Trees a few times for both trimming of trees and also tree removals. On all occasions I have been extremely happy with the service and when they leave everything is left so tidy it's hard to see that they have been. Last time I also ask if the wood could be cut up and left for me to use on my fire, they left a good pile all neatly cut up into just the right sizes. I highly recommend Tony and his company."
4) Alba Tree Services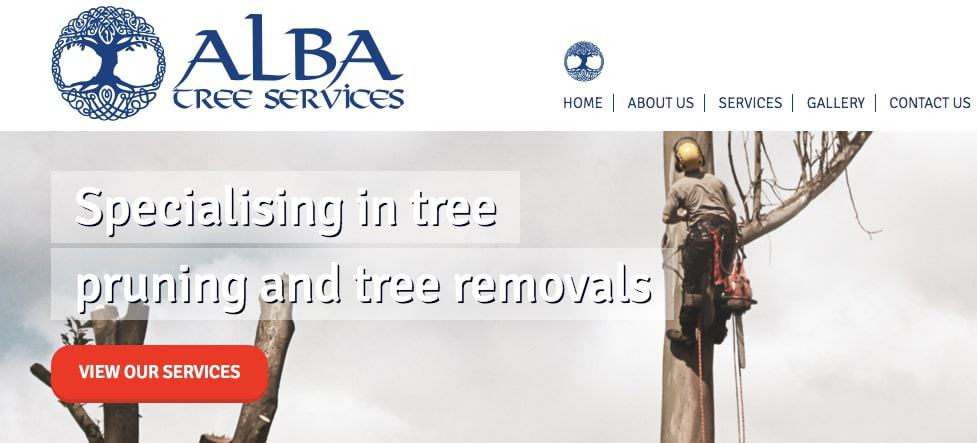 BEST FOR
Knowledgeable and Prompt Service
SERVICES
Consultancy

Tree Removals

Tree Pruning

Tree Planting

Stump Grinding

Property Management

WEBSITE
https://www.albatreeservices.co.nz/
ADDRESS
8A Fenmere Place, Burwood, Christchurch 8083, New Zealand
CONTACT DETAILS
+64 210 831 7293
OPERATING HOURS
Monday to Friday: 7am – 6pm

Saturday: 8am – 12pm
Christchurch-owned and -operated, Alba Tree Services has a great reputation in the tree care industry as offering some of the best tree trimming Christchurch services.
The owner, Michael, is a qualified arborist with international experience besides being a tree climbing champion. He leads a knowledgeable and proficient team of arborists.
The services they offer are as follows: consultancy, tree removals, tree pruning, tree planting, stump grinding as well as property management.
Another thing is that you can choose to have your tree trimming service recorded for a time-lapse video. This can act as a reference for you to see how the crew has worked.
Highlights
Prompt and knowledgeable service
Qualified arborist
Wide selection of tree work
Time-lapse video on request
Customer Reviews
Claire Parsons, one client from Christchurch, said on the webpage:
"Two weeks ago I had Alba Tree Services prune our oak tree back from our house to allow more light in. I would highly recommend Alba Tree Services for their expert knowledge & prompt service. I found Michael a real pleasure to deal with, he was very thorough in explaining the job process with me, assuring me that pruning was the correct decision for my tree."
5) Arbor-Tek Ltd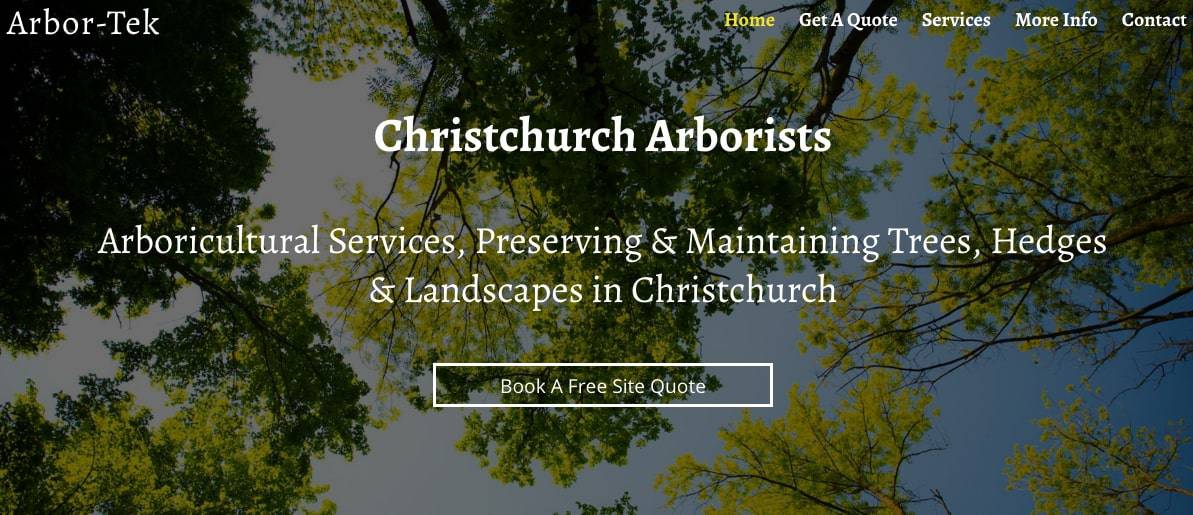 BEST FOR
Top-Notch Tree Trimming
SERVICES
Felling

Shelterbelt

Stump Grinding

Hedges

Tree Crowns

Tree Felling

WEBSITE
https://arbor-tek.co.nz/
ADDRESS
740 Halswell Junction Road, Hornby, Christchurch 8042, New Zealand
CONTACT DETAILS
+64 3-349 7143
OPERATING HOURS
Monday to Friday: 8am – 5pm
Looking for a first-rate tree trimming service? You have one with Arbor-Tek. The team is said by clients to be professional and efficient, with 60 years' combined experience.
Deadwood removal, height and width maintenance, diseased branch cutting, crown pruning… their tree specialists can safely carry out these tasks sans cutting errors.
The result will be a tree that has pleasant and natural appeal, is healthy and majestic, allows the right level of sunlight in, and complements your property.
Highlights
Well-trimmed and healthy tree
Professional and efficient
Comprehensive list of services
60 years' combined experience
Customer Reviews
On Facebook, Heath Wells wrote this review:
"We engaged Arbor-Tek to trim, shape and lift the canopy of a 20yr old Magnolia tree which had become unruly. They arrived exactly on time and spent a good 10 mins with me explaining the various options and what would be best (in terms of which limbs to retain and how much thinning was needed) and then got on with the job. Once finished the area was raked / swept and blown clean. Very impressed with the staff who came and very happy indeed with the job they did for us on our tree. Would definitely use this firm again and wouldn't hesitate to recommend them to anyone. Thanks Arbor-Tek."
And with that, we wrap the best tree trimming Christchurch services list! These tradesmen will shape and maintain your trees to complement your property.
Do you have any lingering questions in mind? If you have one, lets us know about it by dropping us a line and we'll get back to you shortly.
Additionally, you might be interested in the best tree removal Christchurch contractors. This will be helpful if you need specifically to remove a tree from a site or property.