Vacuum cleaners help a lot in keeping the house clean, hygienic, and comfortable to live in. Since home is where we live and usually spend our time in, it should be looked after regularly. The most noticeable parts of the interior are the flooring, walls, carpets, and ceilings. If we leave them as they are, they are going to show through accumulated dust, mildew, or undesirable odours that could make the dwellers more prone to sickness. Cleaning simple rugs and cabinets would take time, or it might be too short to reach the top of the dusty shelf leaving you with more work to be done.
To make matters easier, and to avoid all of them from happening, you'll need a vacuum cleaner up for the task. Not just a vacuum cleaner, but a reliable, efficient one. Let's take a look at some of things we have to think about before going to the store.
In this article:
■ Bag or Bagless vacuum cleaners?
■ Is a vacuum better with a cord or cordless?
■ Deciding the best for your house
■ Cleaners higher than 1600 watts cannot be sold in EU
■ The 5 types of vacuum cleaners
■ 6 Best Options for Vacuum Cleaners in New Zealand
Bag or Bagless vacuum cleaners?
Vacuum cleaners come in two kinds: bag or bagless. This is one of the things you should consider before buying one for your home. The cleaners with bags allow dirt, dust, and liquids to be kept in it until it uses up its capacity. There are different sizes for bags which are small, medium, large and XL. The advantage of having bags is being able to suction up dirt, dust, and residues until it's full. It can also benefit family members with allergies as compared to bagless because it keeps those particles in the container intact and sealed for disposal.
On the contrary bagless models only use bins or receptacles attached to them. Typically, when ejecting dirt with them, there's a slight 0.3% chance of releasing the allergens or dirt back into the air of where you are cleaning. To clean, you only have to wash the bin and let it dry until it can be used again.
Is a vacuum better with a cord or cordless?
A vacuum with a cord can work up to the task without losing its power. The only downside is that it is only usable only until the reach of the plug allows it. The cordless type models, on the contrary can be used anywhere without worrying about stepping on the plug or losing electricity; it can easily clean in tight and narrow spaces in the house except that it packs a lesser punch on its suction and needs to be recharged every now and then.
Deciding the best for your house
All houses come in different sizes and shapes and it matters particularly on the type of flooring, walls, furniture, if there are stairs, and if you keep pets. It should be taken to thought as well, the dust level of each room or the general idea how frequent you should clean your house. Knowing these things will help you decide what vacuum cleaner to buy in terms of their capacity, weight, use, power, and manoeuvrability. Doing this step will help you make a good choice and therefore save money and have a vacuum cleaner that's totally dependable and does the work you expect, and even above your expectations.
Cleaners higher than 1600 watts cannot be sold in EU
There's been a ruling by the European Commission since September 2014 that vacuum cleaners with more than 1600 watts cannot be sold in the EU anymore. This is so newer models of vacuum cleaners would be eco-designed to conserve energy and hence, be better for the environment.
The 5 types of vacuum cleaners
• Canister vacuum
A powerful type of vacuum that comes together separately with the canister. The canister can be moved around in wheels until the reach of the cord allows it and pulls in the small particles, dust, and dirt into its suction up to the bag. It can clean all types of floors like wood, tiles, carpet, and marble. Unless it has an extension wand, manoeuvring on the stairs will almost be impossible.
• Upright vacuum
Lighter in weight, more affordable, upright vacuum cleans your home spotlessly on the floor, sides of the walls, door entrances, attic, and others. Its only disadvantage is in its flexibility and reach in small spaces. But others seem to do just fine. This is the vacuum that many use and intend to buy today.
• Stick Vacuum
Stick vacuum is the hybrid of upright and canister, improving on their strengths and cutting on their weaknesses. Though it could reach the hidden crevices and isn't as heavy as the canister, it is less powerful in its suction and charge. But in terms of storage, it only uses a minimal space, and is easily stored in your cabinet.
• Handheld Vacuum
Small and handy, handheld vacuums are used to clean places not normally reached by upright, canister, or stick vacuums. For example, the inside of a car. A stick vacuum would reach the floor and upholstery but it will not be able to clean as efficiently and easily as using the handheld because of the limited space.
• Autonomous/Robot Vacuum
Robot vacuums are the ins today. Its state-of-the-art sensor is able to detect dust, pet hair, coffee spills and clear it singlehandedly. It moves by its own without any controls on your part and it is smartly constructed to leave the floor to be cleaned by them. They connect to your phone's app. And they are absolutely cool and harmless.
Canister

Vacuum

Upright

Vacuum

Stick

Vacuum

Handheld

Vacuum

Robot

Vacuum

Pros

• strong suction

• used for all floor types

• takes care of dry and wet spills

• has power as long as it is plugged in

• loud

• dirt stored in a bag

• has many feature/accessories

Pros

• lightweight

• more affordable

• works on any floor types

• comes with many features/accessories

• easy release dirt receptacle

Pros

• light to manoeuvre

• easy to store

• can reach under furniture or through a crevice

• dirt stored in bag/bin receptacle

• vacuum can be separated from its power unit

• has features/accessories

Pros

• useful to use on upholstery, tabletop, seat covers inside the car

• works in complement with other vacuum types

• affordable

• very easy to store

Pros

• intelligent, efficient, and careful

• strong vacuum for spills, crumbs, or dust

• can go under furniture and leave it spotless

• can be stored without problems

Cons

• heavier

• difficult to use along the stairs

•shorter reach than the others

• need to pull together with the canister to clean

Cons

• less powerful than the canister

• needs to be charged under a short time

• hard to go under furniture

Cons

• less powerful

• capacity of the bin is smaller than the canister models

Cons

• less powerful

• short length reach

• cannot completely remove embedded dirt from the carpet

Cons

• expensive

• less powerful than the canister or upright
Now that you have some idea of the types of vacuum cleaners. These are the overall winners based on performance, price, design, and lightness.
The 6 Best Options for Vacuum Cleaners in New Zealand
Best overall: Dyson V11 Absolute
Best value for money: Bissell Powerforce Helix Bagless Upright Vacuum
Best design: Dyson Ball Multifloor 2
Most convenient (lightest) vacuum: Shark Rocket Ultra-Light Corded Stick Vacuum (HV302)
Best vacuum for people with allergies: Miele Compact C2 Electro+
Best robot vacuum: iRobot Roomba 690 vacuum
1. Dyson V11 Absolute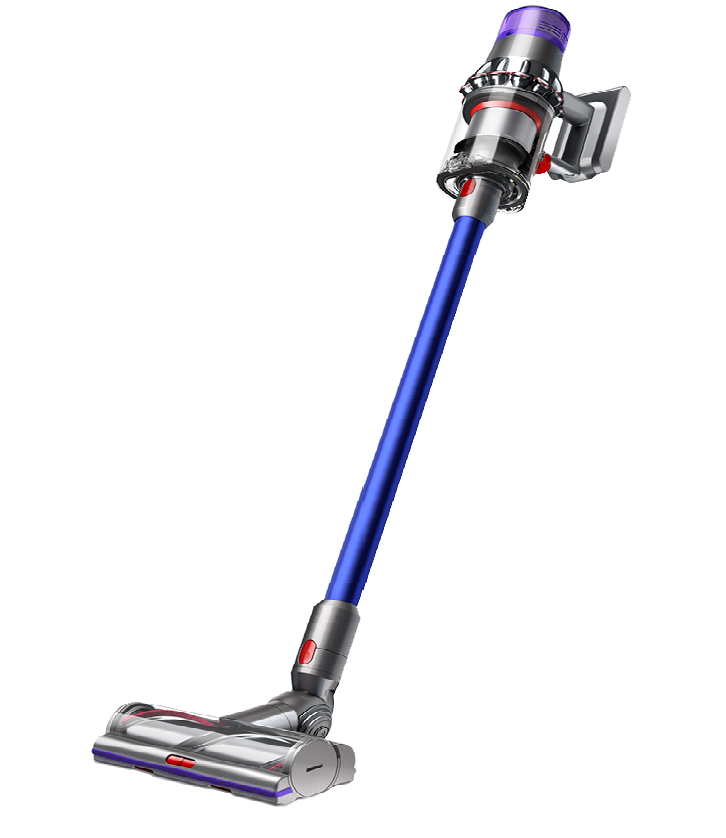 Most powerful and intelligent vacuum cleaner
Product Highlights
features a High Torque Cleaning Head
7 cell battery optimizes energy
LCD screen monitors performance
One button release to dispose dirt from the bin
8 tools to adapt to your cleaning needs
mount wall charging dock
The future is now. Dyson V11 Absolute cleans and vacuums your place powerfully and efficiently like never before. It uses a high torque cleaning head that can take in the finest dust, pet hair, and even micro-dirt like bacteria and pollen. All the time it monitors its battery with three modes of eco, auto, and boost depending on your choice. Plus, it is designed to work in minimal noise that won't disturb those around you. It is suitable on all your floor types without scratching the surface. And when you're all good and done, you can hang it back on the charging dock stylishly. (Note that the dirt brush, crevice tool, and charging dock is included in the purchase).
Customers mostly loved the strong suction that can compare directly with corded models. And needless to say, the modernistic LCD screen that makes it stand out. The reviews are from testfreaks.co.nz.
Price: USD1299 in The Market, order here
Weight: 6.68 lbs
2. Miele Compact C2 Electro+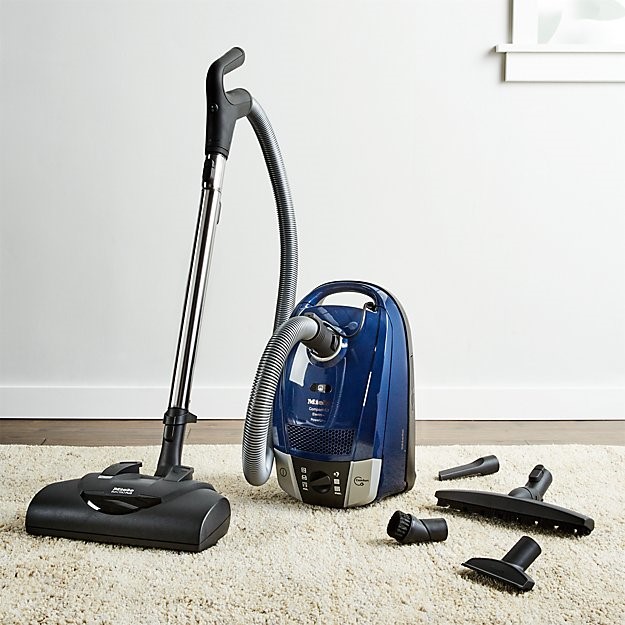 Customers have praised its HEPA filter for people with allergies
Product Highlights
1200 w Vortex motor
6-setting Rotary Dial to control the suction level
Cleans all floor types softly and smoothly
Tools clipped around the hose (crevice, upholstery, dirt brush)
Comes with a useful HEPA filter for persons w/ allergies
The best feature in Miele Compact C2 Electro+ is its filtering system to ensure 99.9% of allergens, dirt, or dust doesn't come out back into the air. This will be a good factor for a family member with an allergy. It is built with Vortex motor, reliable and efficient to clear away the dirt and debris. And also, for tight spaces and narrow places, equipping the crevice tool will do the work. Let the soft glide of the cleaner head treat your floor with care and tidiness.
Miele has been a favorite brand in producing superb and high-quality appliances since 1899. That being said, you can never go wrong with Miele Compact C2 Electro+ vacuum cleaner.
Price: USD559.20 in Amazon, buy here
Weight: 18.7 lbs
3. Bissell Powerforce Helix Bagless Upright Vacuum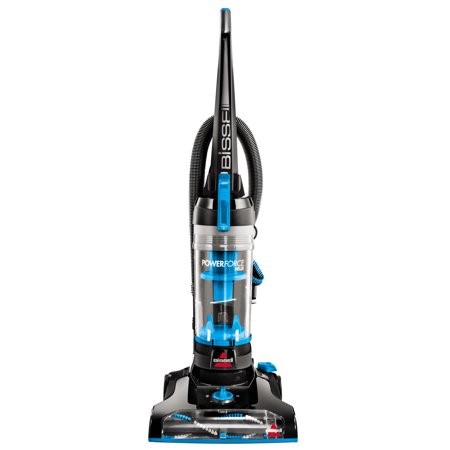 Super affordable vacuum cleaner with decent features
Product Highlights
good vacuum for an all-round cleaning
longer-lasting suction power
Comes with a separate filter to capture fine dust & allergens
Includes tools of dusting brush, crevice tool, and extension wand
Very affordable in Walmart
If you are on a tight budget and need a vacuum without to having to wait, then you can't go wrong with Bissell Powerforce Helix Bagless Upright Vacuum. It performs with long-lasting power suction to keep your living room and bedroom free from allergens, particulates, and grime. Three tools come with it; one such as the extension wand to reach high places and remove the dust from sticking around on walls and ceilings. After using it a couple times, you can simply wash the filter and have it run again as good as new!
People like this vacuum because it does the job under a short time and the price doesn't cost that much. The inner and outer filters for this model sells for a bundle that only costs $7.94.
Price: USD199 in The Market, order here
Weight: 10.8 lbs
4. Shark Rocket Ultra-Light Corded Stick Vacuum (HV302)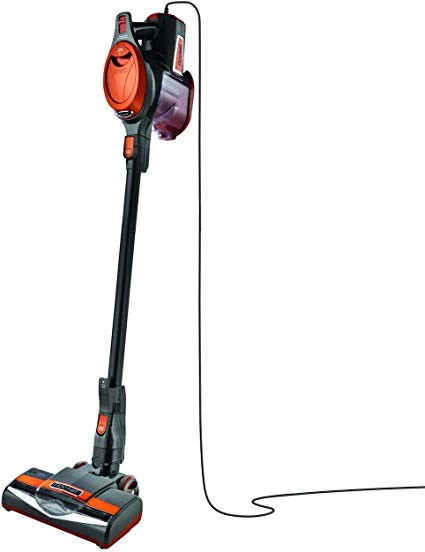 Ultra-light vacuum cleaner with the dual functions of upright and handheld.
Product Highlights
Extremely light at less than 8 lbs in weight
can be used as a handheld vacuum for optimal cleaning
swivel head for a smooth glide and flexibility
choose between carpet and bare floor modes
Kit enables easy clean-up in tight spaces such as a car
The highlight of this product is perhaps its dual feature of an upright and a handheld. Whenever you need it, you could convert it into a handheld and vacuum away at the dust between your knickknacks and collection. It is very light that keeping and using it to remove the mess after a Saturday night get-together will be an effortless task. It works on two modes, easily activated by the neighbor switches of hard floor or carpet cleaning.
For the most convenience and if you're doubting about getting what type of vacuum cleaner, this one is a smart choice. This vacuum is corded which means you won't have to worry about the battery running out.
Price: from USD139.94 in Amazon, purchase one here
Weight: 13.9 lbs (vacuum only weighs under 8 lbs)
5. Dyson Ball Multifloor 2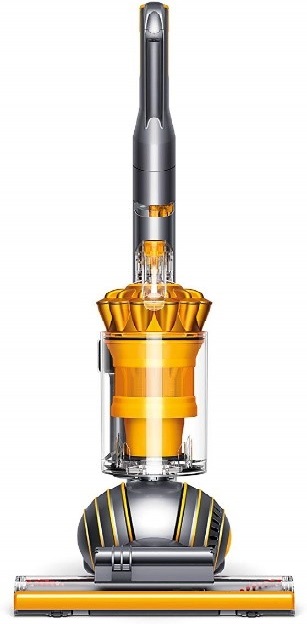 Incredible design and superior vacuum technology
Product Highlights
Superior Dyson Vacuum
Ball-designed structure makes it easy to manoeuvre
Cleans hardwood, tile, vinyl, and carpet surfaces
One press release of dirt
has an extendable wand for high surface and under furniture cleaning
HEPA filtered to trap allergens and other particulates
Powered by a root cyclone more effective than other brands, it is even stronger and more accurate in lifting microscopic particles like fine dust or barely noticeable dirt. Its suction is very powerful unique to Dyson's vacuum design. And with the extendable wand it can freely suction under narrow spaces. Best of all, its design is very attractive and unique, and that only shows the greatness of Dyson brand vacuum cleaners.
And if it's not working according to your expectations, you are guaranteed a 5-year warranty for defect in its parts or tools. Customers have loved this model praising both its eye-catching design and redoubtable vacuum.
Price: from USD260 in Amazon, get yours here
6. IRobot Roomba 690 vacuum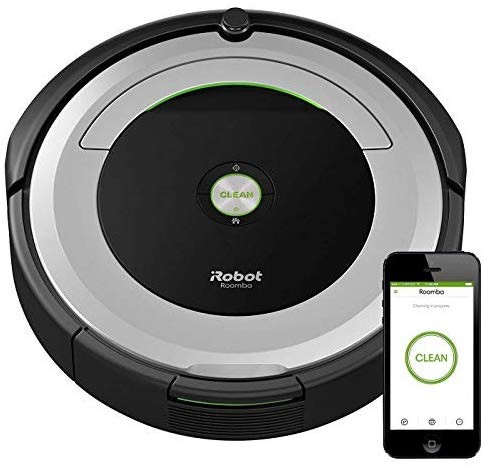 Cleans your room whenever you want at the press of a button
       Product Highlights
3 stage cleaning system
detects dirt via patented Dirt Detect around the house
adjusts its height automatically for the floor and carpet
Moves around the place safely and efficiently
comes with a recharging dock for its battery
With the iRobot Roomba 690 vacuum, manually vacuuming the house is a thing of the past, at least for most of the time. It has smart sensors that will direct its movement safely whilst looking for dirt and cleaning them completely. It is very accurate and will leave the floor spotlessly clean. The edge sweeping brush first loosens the dirt, lifts it, and take them in through its rollers.
People have loved these robot vacuums that are intelligent on their own, letting you relax and chill after a long day. Although reviews point that this robot sometimes gets stuck in in tight spaces or around furniture, at least the sensors are sound enough to detect it's on top of the stairs to prevent it from falling.
Price: starts from USD299 in Amazon, click here
Weight: 7.8 lbs