Top 8 Services for the Best VPS Hosting in NZ
Featured Image Source from DreamHost
Website hosting is crucial to your business's profitability as it makes your website visible online, all the while giving your customers a great user experience.
You can find heaps of web hosting solutions on the internet. But If you need one for professional use, but don't want to break the bank, then VPS hosting is for you.
Here, we've collated a list of the top services for the best VPS hosting in NZ. Keep reading to find out which VPS provider you should get hosting from.
How Much Does VPS Hosting Cost in New Zealand
A Virtual Private Server doesn't run on a dedicated server. It works on a physical server with many sites on it but less than those of a shared server.
Because of this, VPS hosting is more affordable than dedicated ones but higher-priced than shared hosting.
Depending on your chosen plan and its main and optional features, VPS prices can cost you from a few bucks to over a hundred.
Another thing to note is that VPS hosting is a bit more expensive for Windows than Linux.
Let's take a look at the price estimates of VPS hosting in New Zealand.
| | |
| --- | --- |
| Plan/Operating System/Add-On | Price Range |
| Basic Plan | $5 – $30 |
| Intermediate Plan | $10 – $42 |
| Advanced Plan | $21 – $150 |
| Windows | $5 – $100 |
| Linux | $5 – $90 |
| Control Panel Add-on | $20 – $40 |
The Best VPS Hosting Services in NZ
If you're ready, let's proceed to our VPS product selections!
1) Webhosting NZ

Best for
Knowledgeable and friendly support
Services
Professional VPS hosting
Contact Details

[email protected]

Office Hours
Open from Monday – Sunday
Prices
VPS Plans  
VPS1: starts from $9/month
VPS2: starts from $10/month
VPS3: starts from $20/month
VPS4: starts from $30/month
VPS5: starts from $45/month
VPS6: starts from $60/month
VPS7: starts from $80/month
VPS8: starts from $150/month  

Extras  
cPanel VPS: $20 IP: $5
CloudLinux: $20
Off-server backup: $1/GB
Softaculous licence: $10
WebhostingNZ provides affordable virtual private server hosting from just $9 a month.
They have 8 VPS plans for you to choose from. These differ in monthly data transfers, RAM, CPU, and disk space. All of the monthly data transfers are unlimited, which is great for handling a lot of traffic for your business.
However, if you can't find a suitable hosting plan amongst their offerings, you can let the team know and they can put together a customised plan tailored to your needs.
Aside from monitoring the servers 24/7, their friendly and knowledgeable staff can also provide round-the-clock support and advice to their clients.
Pros
Low-cost VPS hosting
24/7 customer support
30-day money-back guarantee
Cons
Customer Reviews
Many of their clients attests to their unfaltering customer service and value pricing. Here are some of the customer testimonials on Facebook:
One client named Peter J. wrote this feedback:
"Outstanding service, and outstanding servers – Work very well and fast. Customer service is 10/10. Highly recommended."
Check out this feedback from a client who's also a web developer:
"We picked WebhostingNZ initially as genuinely NZ based hosting company and with a cheap price for what was at the time quite a small site. Initially there were a few problems with a hard drive in one of their servers but these were always fixed quickly and were soon permanently solved. Since then they have been going from strength to strength."
2) Neolo

Best for
Cloud VPS hosting
Services
VPS cloud hosting
Contact Details
Contact them through here
Prices
VPS Plans  
VPS1: $27.88/month
VPS2: $41.82/month
VPS3: $55.76/month
VPS4: $69.70/month  

Extras  
cPanel VPS  
5 accounts: $39.87
30 accounts: $58.40
50 accounts: $58.54
100 accounts: $87.89
More than 100: please enquire here
Neolo is a cloud VPS hosting provider with data centres in the USA, UK, France, and Romania. It is used by more than 10,000 organisations and people from around the world.
Their VPS plans have everything you need to get your website up and running in no time. These plans feature unlimited emails and sub-domains, as well as technical support.
Besides that, you can add the cPanel for your hosting plan. This lets you change the settings for your domains, subdomains, emails, applications, and more.
By the way, you can download from more than 200 applications too, including Neolo Site Builder, WooCommerce, and WordPress, among others.
Pros
Accepts Visa, Amex, Mastercard, PayPal, and Bitcoin payments
Reliable customer service
30-day money-back guarantee
Cons
Limited add-ons selection
Customer Reviews
Customers have said that they received great support and value for money from Neolo. They made a good decision in switching from their past hosting provider.
Sam, a client from Australia, said this of Neolo:
"Excellent service and value for money. I had hosting with Nelo for more than a year. Also have hosting with a lot more expensive companies. But Neolo va…"
Furthermore, another client named Natt shared his experience with the hosting service:
"I got fast and efficient support from Neolo by setting up an SSL certificate. I have the unlimited plan and it works perfect."
3) Accu Web Hosting

Best for
Affordable VPS hosting
Services
Professional VPS hosting
Address
48 Bi-State Plaza #185, Old Tappan, NJ 07675, United States of America
Contact Details
1-877-767-4678


[email protected]

Office Hours
Open from Monday – Sunday
Prices
Linux VPS Plans  
VPS Hosting Classic: starts from $5/month
VPS Hosting SSD: starts from $12/month
VPS Hosting Cloud: starts from $15/month
MEAN.js Stack Hosting: starts from $15/month
Node.js Hosting: starts from $15/month
Load Balancer: starts from $15/month  

Windows VPS Plans  
Windows VPS SSD: starts from $5/month
Windows VPS Cloud: starts from $10/month
Windows VPS Classic: starts from $17.99/month
Free Windows VPS: starts from $0/month
Forex Trading VPS: starts from $15/month
Licensing Details: starts from $0/month
Load Balancer: starts from $30/month  

*Prices are in US dollars
Accu Web Hosting offers a wide array of Windows and Linux VPS hosting plans. They pride these to be high-performing, scalable, and also affordable.
Accu Web Hosting has servers in America, Sydney, India, Singapore, South Korea, Ireland, Tokyo, Germany, Canada, London, France, and South Africa. For just $5 (US dollars) a month, you can already avail a self-managed VPS hosting plan.
Regardless of whether you live in New Zealand or not, you can get hosting from them without a drop in speed. You get a free backup for your website files and data as well.
Note that Accu Web Hosting plans use dedicated servers. That means that you have exclusive access to them, contrary to shared hosting. Thus, you have complete control of your website, from changing its configuration to improving its security.
Pros
Affordable rates
Multiple data centres
Helpful customer support
Cons
No unlimited emails for Windows plans
Customer Reviews
Clients praised their consistent servers and prompt and knowledgeable team who had been there to solve their technical issues.
Here's the feedback coming from Balaji:
"Accuwebhosting is a reliable hosting provider. I never seen any downtime for my blog and it has availability at 99.99% time. Their customer support is quick and gave required assistance during the troubleshooting."
Also, another customer, Ashraf left this review:
"The service is great and is the best hosting and most stable on the level of servers and technical support and I have not had any problems since you subscribed to them. I advise everyone to subscribe to this hosting."
4) WebSlice

Best for
eCommerce VPS hosting
Services
Professional VPS hosting
Address
44 Olive Road, Penrose, Auckland, New Zealand
Contact Details
(09) 281 4780 0800 WEBSLICE (0800 932754)


[email protected]

Office Hours
Open from Monday – Sunday
Prices
VPS 1 Core: $19.95/month
VPS 2 Core: $39.95/month
VPS 3 Core: $59.95/month  

Extras  
IPv4 Address: $5 per IP RAM (512MB Blocks): Kindly enquire here
CPU Core: Kindly enquire here
Disk Space: $1 per GB Additional Bandwidth: $10 per 10GB cPanel/WHM License: Kindly enquire here
Server Management: Kindly enquire here
WebSlice is another solid choice for VPS hosting. They offer 3 cost-effective plans that can handle simple to advanced programmes.
These plans let you customise your server to your liking. For instance, you can install useful apps or extensions like blogs, stores, and/or photo galleries on your website.
In addition, the VPS packages come with excellent SSD storage which delivers lightning speed and load times for your website visitors.
Your website data are safe and secure as they are kept on a server different from other customers.
The staff monitor the servers 24/7 to ensure they're performing well. Also, you can easily reach them at any time if you stumble into any problems.
Pros
Cost-effective plans
Have Auckland servers
24/7 customer support
Cons
Higher price compared to others
Customer Reviews
Customers were very satisfied with their customer service, rates, and servers which worked without any issues or downtimes.
Let's see this review from one customer named Adam:
"WebSlice have consistently proven to be a truly amazing NZ Web Host. Great customer service, servers, pricing and knowledgeable staff. I have had to ask them for help on a couple of occasions and they were always quick to respond and resolve any issue. I'm glad to have found a hosting provider that performs so well in every aspect, and I would highly recommend them to anyone."
Also, here's Rowan's feedback of the hosting provider:
"Always go the extra mile to help, couldn't have set up my business without their service."
5) Net24

Best for
Linux VPS hosting
Services
Professional VPS hosting
Address
PO Box 911190, Victoria Street,  West Auckland 1142, New Zealand
Contact Details
Phone: 0800 5000 24/+64 3 962 9510
Fax: +64 3 962 9513


[email protected]

Office Hours
Monday – Friday: 8.00 AM – 6.00 PM
Saturday – Sunday: closed
Prices
Linux VPS Lite: $29.95/month
Linux VPS Plus: $59.95/month
Linux VPS Max: $89.95/month  
*Prices excludes GST
For small enterprises, Net24 offers some of the best VPS hosting services in New Zealand.
Their Linux plans give you root-level access to your server, letting you install a huge range of applications and modify the settings as you see fit.
You have 3 web hosting products to choose from: Linux VPS Lite, Linux VPS Plus, and Linux VPS Max.
The most basic is the Linux VPS Lite which has 1 GB dedicated memory, 15 GB SSD disk space and 200 GB of data transfer. The price is $29.95 per month.
On the other hand, Linux VPS Plus carries 2 GB RAM, 45 GB SSD disk space, and 500 GB data transfer. The cost for this plan is $59.95 each month.
If you're scaling up your business, you can try the Linux VPS Max. This has 3 GB dedicated memory, 100 GB SSD space, and 1TB of data transfer for $89.95 a month.
Some great add-ons include RapidSSL certificate to secure your server or website and the Plesk control panel for easy-managing of your website.
Pros
Ideal for small businesses
Hosted in New Zealand
Free phone and email support
Cons
Expensive add-on features
No unlimited data transfer
6) Rimu Hosting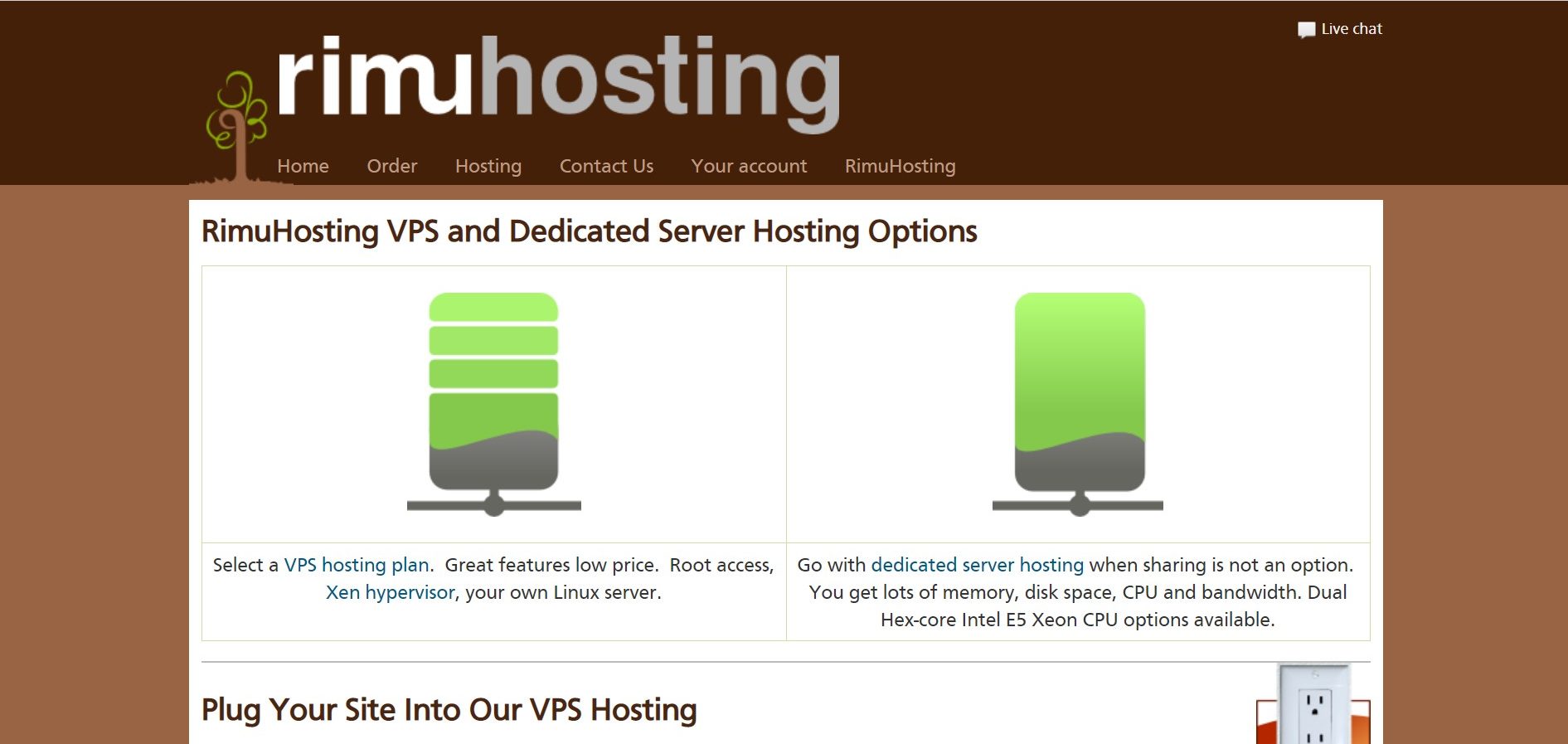 Best For
Dedicated Server Hosting
Services
Professional VPS hosting
Contact Details
(+64) 7823 7468 | [email protected]
Office Hours
Monday – Friday, 11:00 AM to 4:00 PM
Prices
BUDGET – $15.00 / month
3728 MB memory
4 GB disk
15 GB data transfer allowance

POPULAR – $23.78 / month
4205 MB memory
16 GB disk
100 GB data transfer allowance

LARGE – $35.00 / month
4270 MB memory
32 GB disk
200 GB data transfer allowance
See It Here
Finding great quality VPS Hosting Services with a price that doesn't hurt your budget can be difficult. Luckily, RimuHosting offers cheaper and affordable VPS hosting and solutions starting at just $15 a month. They offer 3 basic VPS plans with varying MB memory, GB disk and GB data transfer allowance. Their VPS hosting services offers a great setup for those looking for Java JSP hosting as well as EJB/J2EE hosting. Availing RimuHosting's plants benefits you by being given brilliant VPS technology (Xen), fast hardware (dual quad core Xeons with RAID), reliable network (data center level(3) and Internap). Finally, they are also known for having great customer service and system support.   Pros
Cons
Customer Reviews Here are a few customer reviews:
"If you're looking for Linux servers, I've been using RimuHosting (www.rimuhosting.com) for a couple years now and have been extremely happy with them. Uptime is pretty fantastic, and the best part is support usually responds in minutes by e-mail and they tell you what exactly they're doing; they don't leave you out of the loop with vague messages. Their interface for managing and upgrading is also nice."
"We'd like to thank you guys. Your team has been very helpful and thoughtful in supporting us throughout our early years. From our first days of just learning how to manage multiple servers, keeping them secure, and then scaling from a handful of users up to millions of users, the Rimu team has been there to guide us on some very keys steps along the way."
7) WPHost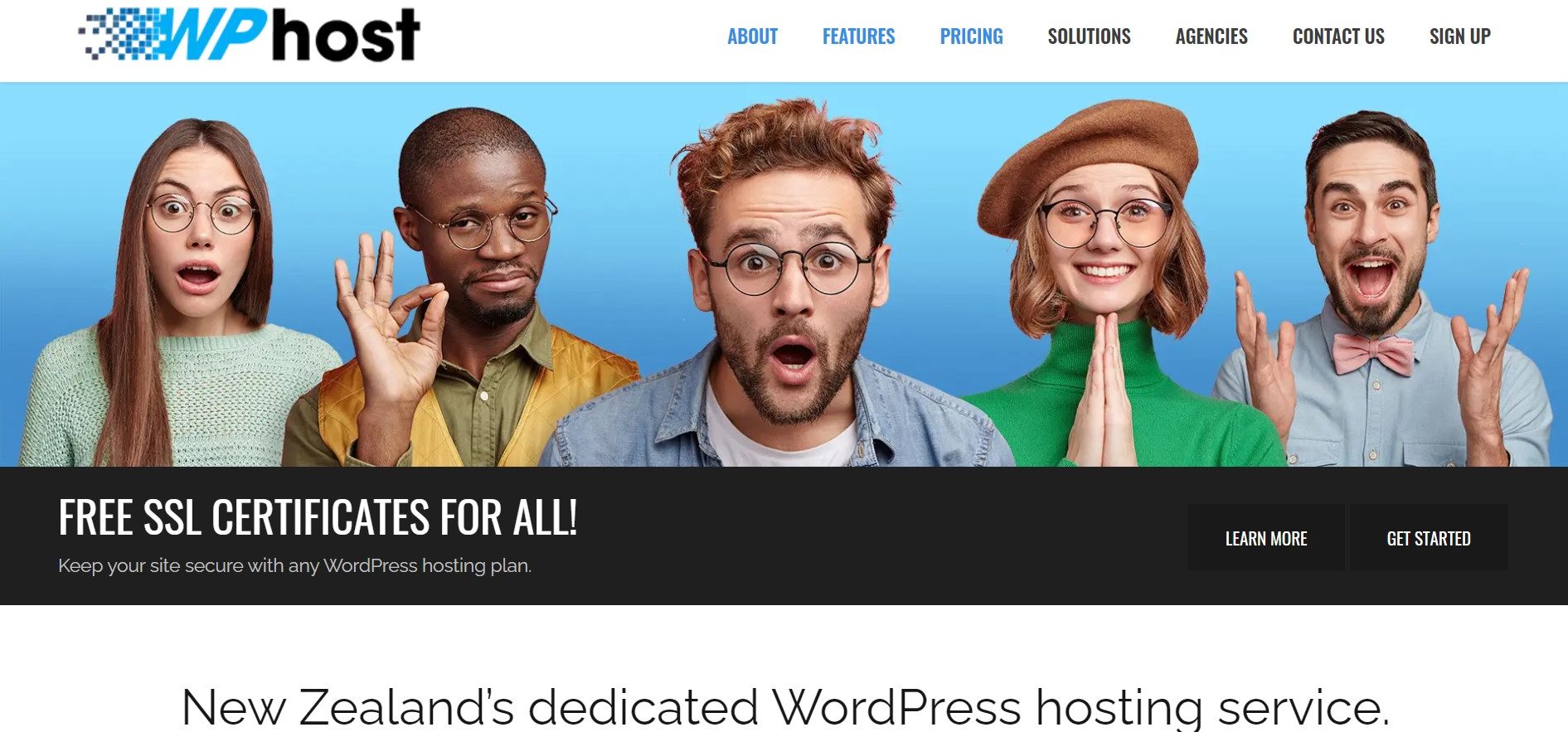 Best For
WordPress VPS Hosting
Services
VPS wordress Hosting
Contact Details
Contact
Office Hours
24/7 Emergency Support
Prices
VPS BRONZE: $29/month
VPS SILVER: $39/month
VPS GOLD: $59/month
VPS PLATINUM: $99/month
WordPress is one of the most popular website builders and if you need a hosting service to build yours, then WPHost is the hosting service to call.
First and foremost, all they do is WordPress, which is why their servers are hand-tuned for optimal WordPress performance. Availing their hosting VPS includes: migrating your WordPress website for free, being provided with top-notch WordPress security and free malware removal as well as a free SSL certificate to your website.
They also offer a wide range of hosting plans that spans different price points. And if these plants doesn't quite work well with your visions, WPHost also offers customisation your plans depending on your needs.
Pros
Great plans that include several benefits including SSL
Managed hosting service for your website
Customizable plans depending on your needs
Cons
Other features for monitoring uptime is an additional cost
Only the highest plan has 24/7 customer service
Customer Reviews
Here are a few customer reviews:
"The fastest web hosting around, without sacrificing uptime and reliability."
– Alex Bell, Create A Pro Website
"Their support team is always helpful, and their technology keeps on getting better."
– Syed Balkhi, wpbeginner    
8) Hostperl

| | |
| --- | --- |
| Best For | Low budget and high performance servers |
| Services | VPS Cloud Hosting |
| Contact Details | +64223563277 | [email protected] |
| Office Hours | 24/7 Emergency Support |
| Prices | List of server options here |
Hostperl is a growing web hosting company based in India that have had many years of experience providing web hosting services to a wide range of customers. They offer services in Shared Web Hosting, Reseller Web Hosting, VPS Web Hosting, and Dedicated server packages for both beginners and professionals alike.
With Hostperl, you will be provided with a VPS that has an Enhanced cPanel, top-notch infrastructure, root access, near-instant provisioning, integration & problem solving solutions as well as 24/7 support, troubleshooting and finetuning. Moreover, ​they can guarantee you well-equiped Data Centers with the best resources, a network uptime of 99.5% and even offers Domain Name Registration.
To add to this, their services have user-friendly solutions and finally, reliable customer services because of their high reliability servers and network ensuring that your machine is always connected and running round-the-clock. All this affordable prices and packages that fit any kind of budget.
Pros
Reliable hosting security
Speedy support
Continuous uptime
Even the cheapest plan has 24/7 support
Cons
Customer Reviews
Here are comments from previous clients:
"Thank you HOSTPERL for providing me the amazing customer support, they solved my all problems with in very short time . Their hosting packages are very affordable. I appreciate and highly recommended to all."
"Very smooth and faster experience. Easy layout provided and services are prompt."
FAQS about the Top VPS Hosting Services in NZ
---
And that's all for the best VPS hosting services in NZ. With these hosting, your website will be blazing-fast and easy to use for your customers.
Do you have any questions or suggestions regarding our list? If you have one, kindly drop us a line and we'll get right back to you.
By the way, you can have a look at our best website hosting in NZ list too. We have great hosting options there that will give you value.