The 8 Best Water Filters in NZ New Zealand Tested
The water we use is extremely important since this is what will end up in our cooking, showering, and drinking. Thus, to help you keep healthy, we've outlined the best water filters in NZ New Zealand!
As you know, New Zealand homes take their water supply from the streams. Though clean, these have a likely chance of becoming contaminated with bacteria, protozoa, chemicals or sediments.
In addition, they can lead to a person getting disease and having poor health. Even if you are just taking a bath with dirty or chlorinated water, it can make your skin dry, irritated, peeled.
But there's a solution to all that, which is to use the best water filters in NZ. First, we will differentiate the main types of filters, though, with the pros and cons of each one — this is so that you will know what to pick on our list!
Three Kinds of Water Filter Solutions in NZ
Whether you are searching for a benchtop water filter in NZ, or one to take with you on your camping trip, or just for saving space, these are the different kinds of water filters that you can use:
1) Faucet
This water filter type is very easy to install & you won't even need to open the cabinet below. It is simply attached to the spout of your faucet and locked in place, ready to use.
It filters quite effectively but not as well as full-system filters. Also it is cheaper in cost, but you will need to replace it every few months depending on how much water you are using.
2) Cartridge
Cartridges are a type of water filter shaped like cylinders that you install under the kitchen sink. Once installed, it goes to work to remove the microbes, particulates, and chemicals from your water supply.
Though it is convenient and space-efficient, it can only supply water for up to several months to a year or more. And similar to the faucet water filter, it has to be replaced frequently.
3) Full System
Full system water filters are suitable for permanent use at home. Each is designed with a cleaning process that separates bacteria, protozoa, sediments, lead, asbestos, and awful odours and tastes.
You will have access to clean and wholesome water for anything you need.
Best Water Filters in NZ New Zealand Reviewed
Let's now take a look at the best water filters in NZ New Zealand!
1) Better Water Filters
Best for Space Saving and Cost Efficient Properties

Price: Starts at $495
True to their name, Better Water Filters is one of the best companies to turn to if you are looking for a water filter in NZ that can provide you and your loved ones with chlorine-free water.
Their products can be installed under your sink or inside your shower. They also have full in-line filters which do the whole house filtering and is being shipped nationwide. They are called In-Line Better Blue Filter Systems – fluoride, carbon block, kdf55, kdf85, nitrate, and more.
Unlike other brands, their NZ water filters are low maintenance and cost efficient. If you take care for their devices as instructed, you will find that they will last you for months (if not years).
Aside from this, their products occupy very little space. They are out of the way and surely won't cause you any trouble in figuring out where to place them.
They also have a microbiologist on board as their supplier to give you the best update for your requests.
Highlights
Space efficient
Customers can pay with Genoapay, where you can pay 10 (or more) weekly payments with no interest or extra fees
Offers free shipping within New Zealand
2) Sawyer MINI Water Filter System
Best for Campers or Hikers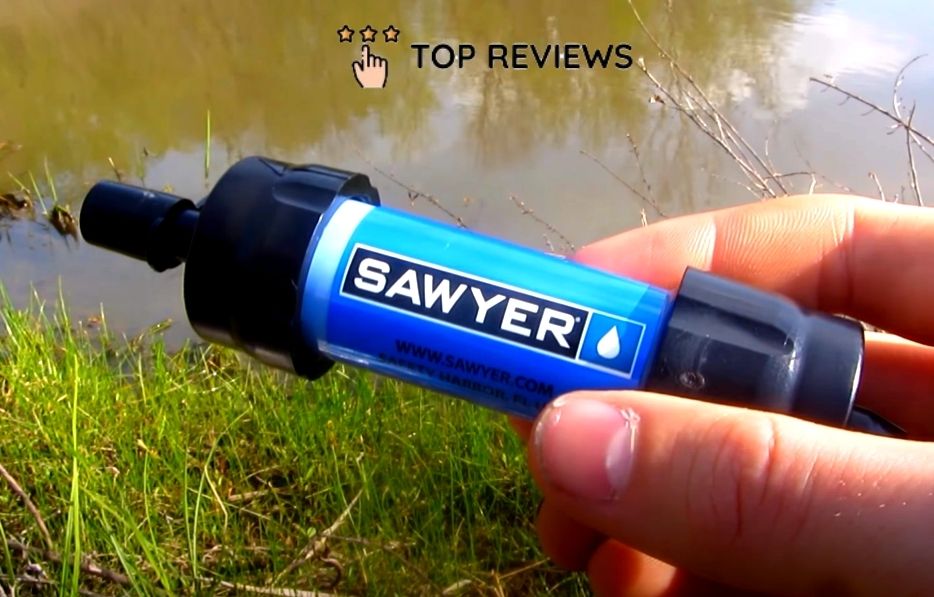 Price: NZ$79.99
The Sawyer MINI Water Filter System is a brilliant and versatile water filter you can carry with you when you are camping or fishing. It is as small as the palm of your hand and is feather-light at 2 ounces.
It comes with a squeeze pouch — you can screw the filter on top of it for you to drink directly. You can even scoop freshwater with your tumbler and drink from the filter with a straw.
As it boasts 0.1-micron pores, protozoa and bacteria like cholera, salmonella, Giardia, and Cryptosporidia have no chance to touch your water. It is also proven effective through scientific study.
Cleaning it is very simple with a syringe used to push out the water from your filter. And you can reuse the Sawyer Water Filter for years in future outdoor trips.
This is easily one of the best water filters in NZ New Zealand. But keep in mind it's only meant to be used on a clean water source like rivers, lakes, streams, or tap water at home.
Highlights
Versatile and ultra-lightweight
1 microns pore size
Keeps away bacteria and protozoa
Convenient cleaning kit
3) APEC 5-Stage Reverse Osmosis Water Filter System (ESSENCE ROES-50)
Best Overall Winner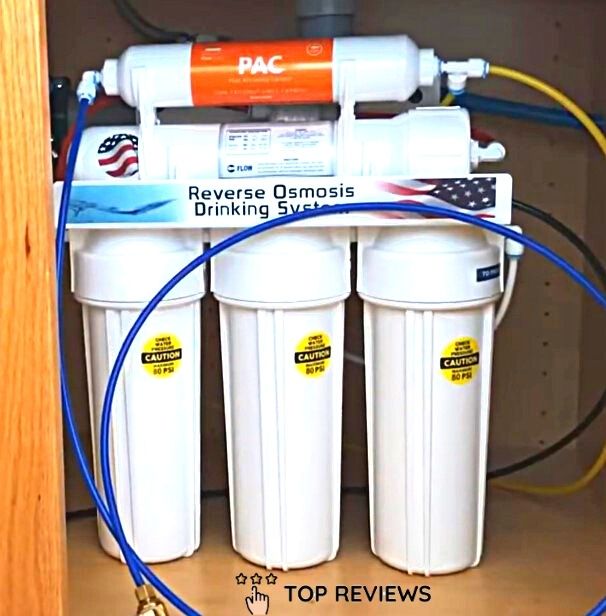 Price: NZ$412
For the cleanest, purest, and freshest tasting water, APEC 5-Stage Reverse Osmosis Water Filter is literally on top of everyone's list for the best water filters in NZ New Zealand.
It is composed of a group of separate filters that take your water through each of its cleansing stages removing bacteria, lead, chlorine, fluoride, heavy metals, colours, odours, and heaps more.
The Apec 5-Stage Water Filter is designed for installation under the kitchen sink. It is solidly built and is leak-proof, thanks to the O-ring seal construction and well-built attachments.
What's more, you get the entire set with the nickel, lead-free faucet along with a water storage tank. You will have water that is healthy, safe, and absolutely clean to drink and use.
Highlights
Gives you healthy and fresh-tasting water
5-stage filtering system
Destroys contaminants, bacteria, and VOCs
Leak-free product
DIY setup and installation
Customer Reviews
APEC is a global brand with a mission of bringing clean water to all and those needing it. It's no surprise then that it's received 4.8 out of 5 stars on Amazon (in fact, it should even be 5 stars!).
"The APEC Top Tier 5-Stage Reverse Osmosis system delivers on its most important function – clean, good tasting water, and it does it at great value," wrote flutterby42 from Amazon Reviews.
And concerning the installation process and hardiness, veritech_13 said:
"The water quality was noticeably better after the install. I definitely recommend this apec water system, the filters last a long time and the installation was very simple. I definitely recommend it for the clean water taste and avoid any particles or contaminated water due to old pipes and tainted water supplies."
4) CuZn Under Counter Water Filter (UC-200)
Highest Capacity Water Filter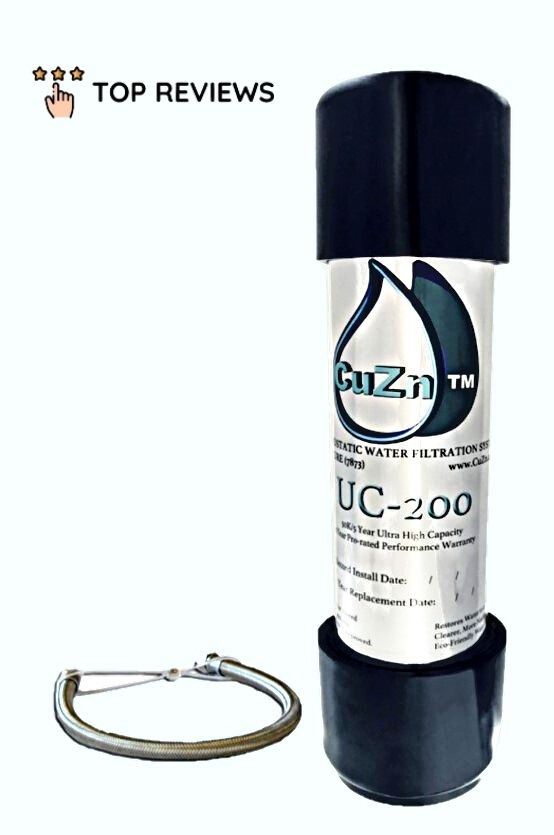 Price: NZ$263
If you have a trade or business in the hospitality sector, this CuZn UC-200 Under Counter Water Filter will purify your water supply. It has a whopping 50,000g capacity that will last half a decade!
Its main appeal lies in its 3-stage cleansing including activated carbon, micro-sediment, and KDF-55 filters that help in the removal of chlorine and heavy metals.
The cartridge has bacteriostatic properties, meaning it hinders the growth of mould or bacteria. And installation only takes a jiffy, as the only tool you will need is a wrench to move it into place.
It is quality-made in the USA and takes up minimal space under the sink or faucet. Water will be clean, cool, and free from harmful chemicals.
Highlights
Large 50,000g capacity
3-Stage filtration process
Simple to install
Customer Reviews
Equalling Apec's Amazon 4.8 out of 5 stars, let's take a look at one review.
Middle Age Guy bought two of the UC-200s for his kitchen hot and cold water. This is his conclusion:
"I am all the more impressed because the uc-200 is class leading value, once properly installed had almost no impact on water flow, and our water tastes great. I have never before wished I could give more than 5 stars, but I'd give this purchase 10 stars if I could."
5) PUR Horizontal Faucet Mount With MineralClear Filter (PFM400H)
Easiest to Install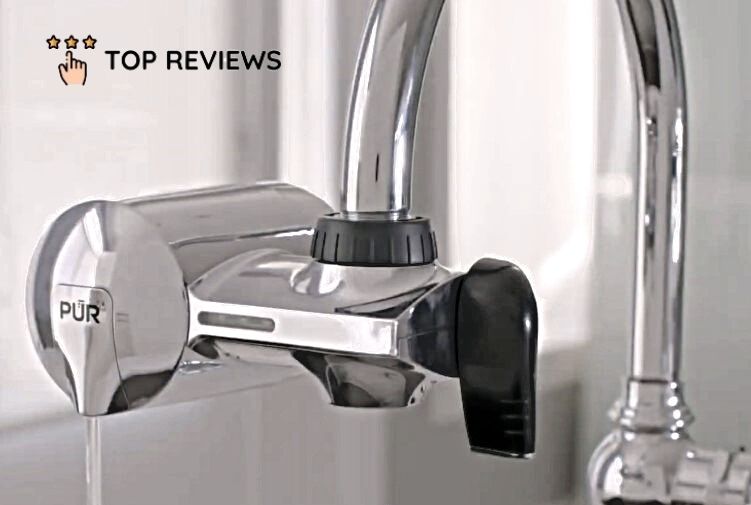 Price: NZ$79
Cut your water expenses drastically by adding PUR MineralClear Filter to your faucet. It has a stylish look that filters out 99% lead, chlorine, and 70-plus other contaminants.
It has a CleanSensor indicator that lights up to show whether the filter is switched on or off. Unlike other NZ water filter methods, this one doesn't compromise your tap as you can use both of them.
It's super easy to install by just attaching and winding it underneath your faucet. It has an estimated 2-to-3-month capacity for average kitchen use.
Plus, PUR horizontal faucets are NSF and Water Quality certified and tested to be safe and reliable in quality.
Highlights
Filters out lead, pesticide, odours, etc.
Certified and tested for safety and quality
Has CleanSensor light indicator
Sleek and attractive design
6) iSpring 5-Stage Reverse Osmosis Water Filtration System (RCC7)
Best in Taste Water Filter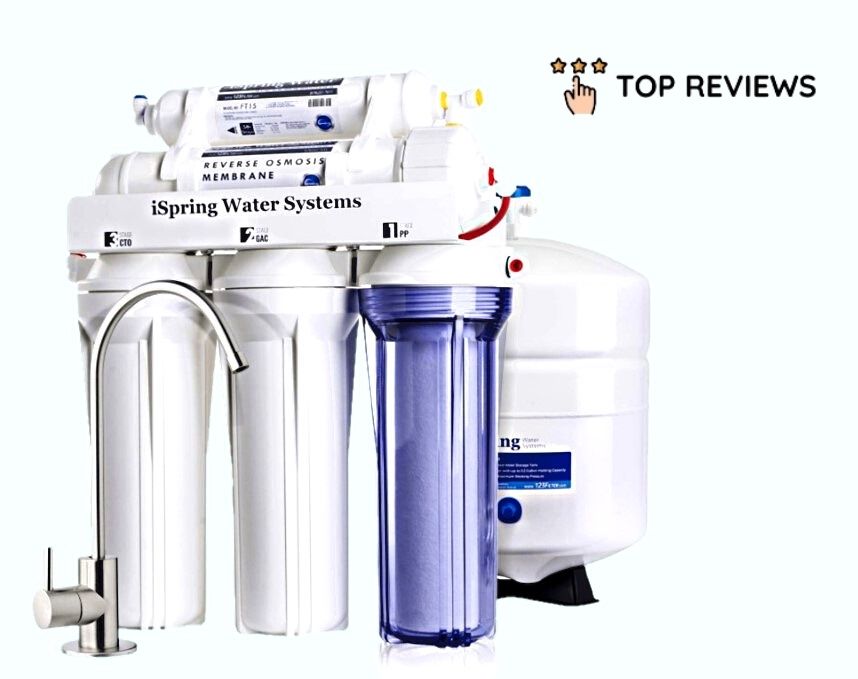 Price: NZ$386
Like the APEC Water Filtration System earlier, the iSpring RCC7 filters out toxic and harmful chemicals through a robust 5-stage process.
With 0.0001 micron pores on the RO filter, you will have fresh and clean drinking water. And the polyamide barrier within that filter makes it durable enough to be used for a long time.
Tubes easily fit to each other by a simple push and are colour coded. Installation will usually take more than an hour wherein you can DIY or call in a qualified plumber to do it.
With iSpring RCC7, you get confidence as you know the water everyone will use is entirely free from lead, pesticides, mercury, cloudiness, unclean odours and tastes.
Highlights
Clear, safe, and pure tasting water
5-stage filtration process
Possible to DIY the installation
Customer Reviews
iSpring RCC7 garnered a 4.6 out of 5 stars on Amazon. Its RO or Reverse Osmosis unit was praised as users only needed to replace a single part to get it working like new again.
White made a comparison between his old Kenmore and the iSpring RCC7 on Amazon. He observed:
"Our drinking water is so much better (our city is notorious for its nasty water), and the filters are very reasonably priced. Not only that, but the prices haven't noticeably changed over the last 6 years, a shocking contrast to Kenmore. Despite our terrible water, we can use the filters longer than 6 months if needed without sacrificing quality."
7) Under Bench Fluoride Reducer
Best in Fluoride Reduction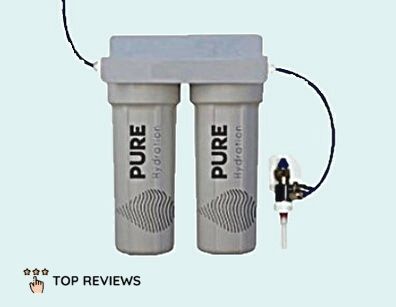 Price: Enquire for a quote
Supply your home with great tasting water with the Under Bench Fluoride Reducer. The twin underbench system can be easily installed under your counters, which is space saving and perfect for a cleaner looking kitchen.
The model is able to remove at least 98% of fluoride in your water. Best of all, its filter can work reliably for at least one year. Buy it from Pure Hydration now.
Highlights
Produces clean and refreshing water
Reduces fluoride up to 98%
Improves physical and mental performance
Keeps metabolism healthy
8)

WSR4 – 4 Filter Residential UV Water System
Best Structural Integrity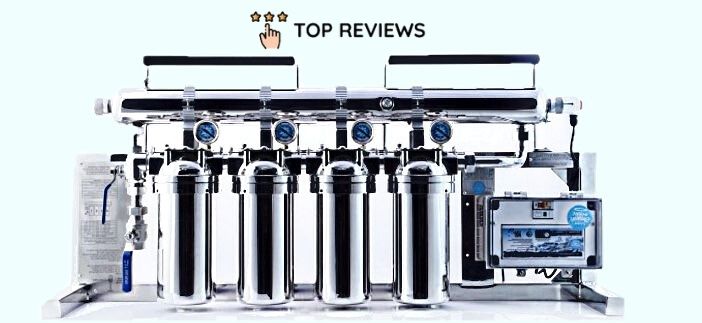 Price: NZD 5,000.00
Purchase It On UV Water Systems
WSR4 – 4 Filter Residential UV Water System is one of the best picks that you must consider if you're looking for a water filter system for your home.
This filter system is built with the finest parts and materials to the highest specifications to meet the NZDWS (New Zealand Drinking Water Standards) standards. They guarantee that no other unit builds on this standard and specification worldwide.
It features an all stainless steel Jumbo 10″ Filter heads and housing for the filter system's structural integrity. Its water flow, electrical, and heat dissipation are also well-built. Plus, it has a UV Sensor that will alarm you once the UV intensity falls to 75%.
With WSR4 – 4 Filter Residential UV Water System, rest assured that your water will be safe and reliable. Avail it now on their website!
Highlights
NSF Certified

Meets the specifications of NZDWS

Built with premium-grade parts


Has UV Sensor
And that's it for the best water filters in NZ New Zealand. There's nothing better than knowing you and your family can enjoy safe-to-drink water at home.
What did you think of the water filters we featured? We'd love to hear, so send us a message with your feedback and we will reply to you as soon as we can.
If you want more household appliances for your waterworks, by the way, you could be interested in the best hot water cylinders in New Zealand.