10 Groups for the Best Web Design in Wellington
Your webpage is vital to your company as it lets people know what your business is all about. Whether you need a top-to-bottom overhaul or a creative landing page, we got the top firms doing the best web design in Wellington to spare you the effort.
With a band of website analysts and developers at work, you will get a website that not only appeals to your customer but enables your business to reach your short or long-term goals — to be successful.
Therefore, without elaborating any further, we now bring you the best web design in Wellington! Here goes:
1) Nine Sixty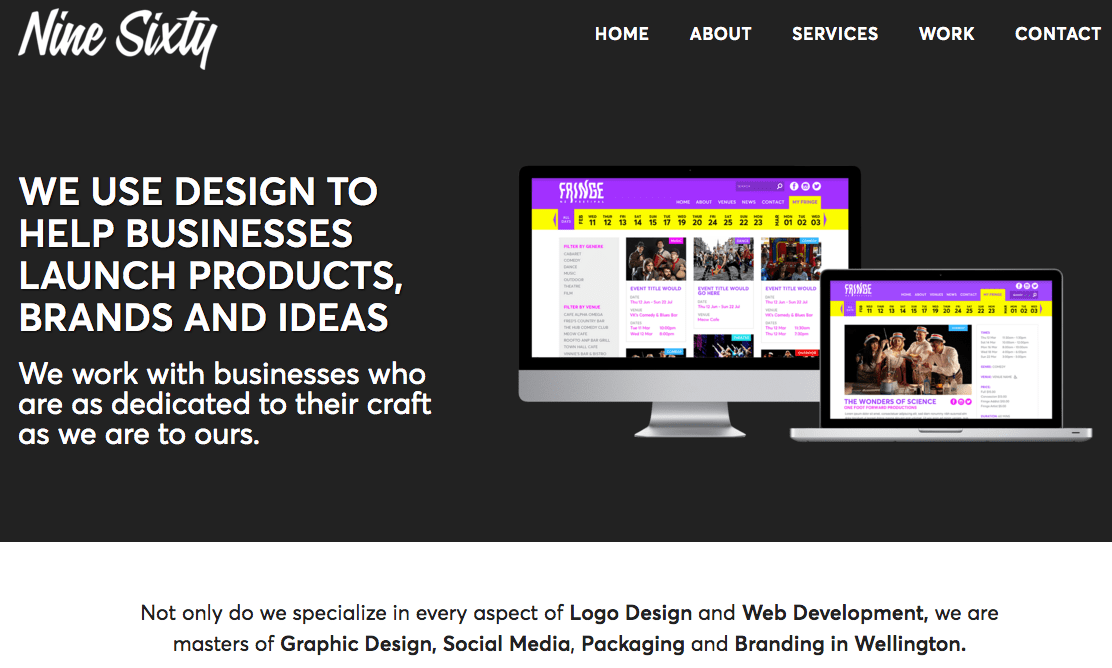 | | |
| --- | --- |
| BEST FOR | Creative and Powerful Design |
| SERVICES | Logo Design, Website Design and Graphic Design |
| WEBSITE | https://ninesixty.co.nz/ |
| ADDRESS | 69 Owen Street Newtown Wellington 6021, New Zealand |
| CONTACT DETAILS | +64 27 751 1120 |
| OPERATING HOURS | Not indicated |
If you have need of any type of logo-making or website development, get in touch with Nine Sixty. They have worked with catering, restaurants, architecture, plumbing, and other services.
Branding is what the customers first see and notice about your company. Nine Sixty brings a creative and powerful design to the forefront for clients, ensuring each project has easy navigation and organisation of content.
Now more than 6 years in operation, they provide affordable web development. The only drawback being that hosting is serviced by a third party, but it's really great if for replacing your existing site.
You will get to discuss your plans with a friendly and professional team. SEO and making your site stand out are what they are familiar with, and here you can trust them.
Highlights
Experienced web design professionals
Creative and powerful design
Affordable web development
Customer Reviews
One client, Jennifer O'Callaghan said on Google Business:
"Josh has been fantastic in helping us design our logo and graphics for the company vehicle. He was available to meet at short notice and was always quick to reply to our emails. We are very pleased with the end result. I would recommend nine sixty to anyone wishing to have some help with graphic design. Thanks Josh!"
2) Springload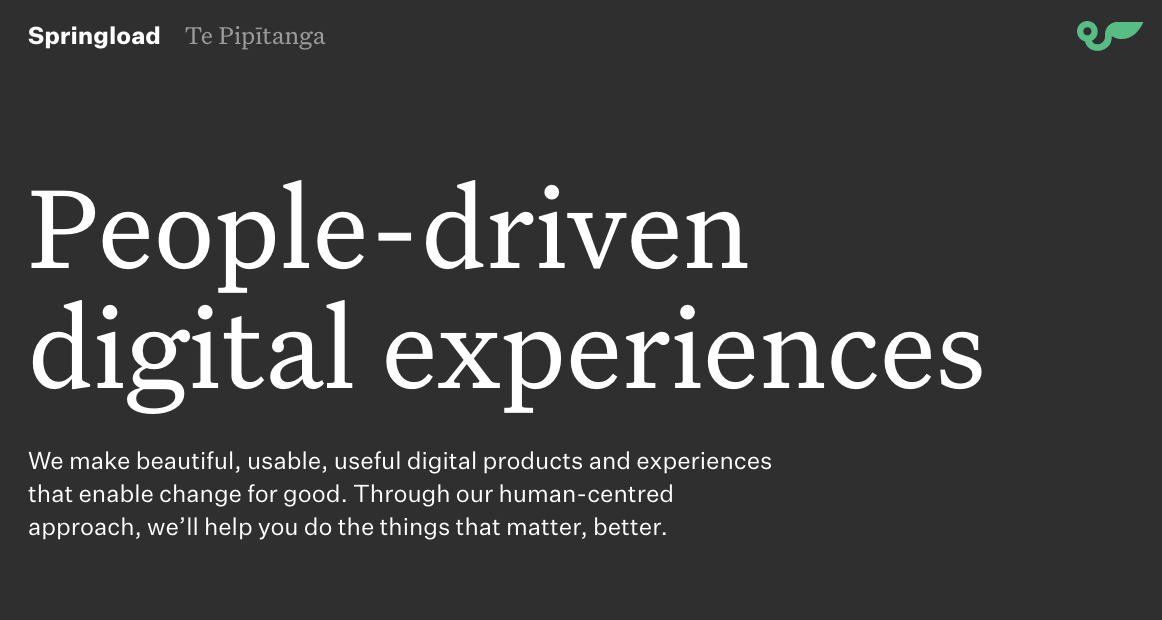 | | |
| --- | --- |
| BEST FOR | People-Centric Approach |
| SERVICES | Strategy, Design, Creative, Web Development, Support and Optimisation |
| WEBSITE | https://www.springload.co.nz/ |
| ADDRESS | Te Aro, Wellington NZ |
| CONTACT DETAILS | +64 4-801 8205 |
| OPERATING HOURS | Monday to Friday: 9am – 5pm |
The reason Springload is in this list of the best web design in Wellington is their sensible people-centric approach. After all, it's providing a great brand image and bettering people's lives that matters.
This is the core principle of their digital marketing company. It offers a comprehensive range of services divided into Strategise, Design, Create, Develop, Maintain and Optimise.
Your company is dissected in order for them to map out a digital strategy coupled with focused content and media. Analytics are also looked into to help you make smart company decisions.
Most importantly, you will have an award-winning design with a refined user experience (UX) and plug-ins. Also, you can edit their Open Source code at will, letting you make changes as needed.
Highlights
People-centric approach
Offers a comprehensive range of services
Award-winning design
Customer Reviews
Peter Jacobson, one of their clients, wrote on Google Business:
"Great company to work for. Human centred design focus, and it shows in how they are to work with – Springload embodies this throughout their organisation. Commitment to serving clients and users, executing really high quality designs, modern best practice tech, learning, accessibility and people."
3) Webstruxure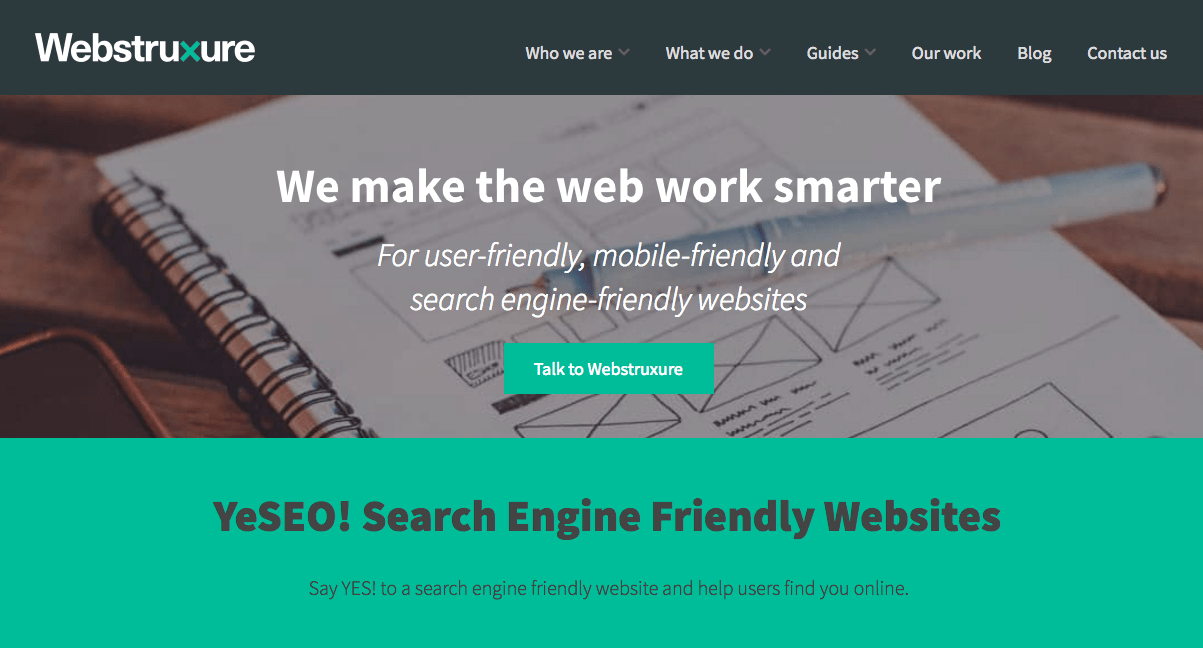 BEST FOR
Personalised Web Design
SERVICES
Web Design, Content Strategy, Content Creation, Content Administration, SEO, User Experience, Consultancy, Email Marketing, Web Development, Integration Services, Data Management, Project Management, Ongoing Support
WEBSITE
https://webstruxure.co.nz/
ADDRESS
Level 2, Korea House, 29 Tory Street, Wellington 6011, New Zealand
CONTACT DETAILS
+64 4 801 7053
[email protected]
OPERATING HOURS
Monday to Friday: 9am – 5pm
Whatever web build and no matter how much budget your company has, Webstruxure will work on it. They are able to offer the best web design in Wellington in the belief that there's no one-size-fits-all for each client.
The team are natural problem solvers, working with the resources they have and making it better. That's why they can offer a cost-efficient price — without compromising the quality of your website.
Optimising your content is considered while developing a user-friendly and responsive website. They can provide optimisation for all clients.
Expect creativity in your work with your ideas expressed through the finished product. They also do the work necessary to ensure your site's mobile-friendly.
Highlights
Mobile-friendly site
Personalised web design
Cost-effective price
Customer Reviews
Let's hear about Maddy Schafer's review on Google Business:
"Webstruxure rocks. A treasure trove of straight out "make it happen and keep it simple and we're responsive and we actually give a damn and it's got to be elegant and work well and we work to your budget and we work your way and if there's a problem talk to us because we're people and the interweb drives us crazy sometimes too". You'll love working with these people, they're the best."
4) Freshfields Design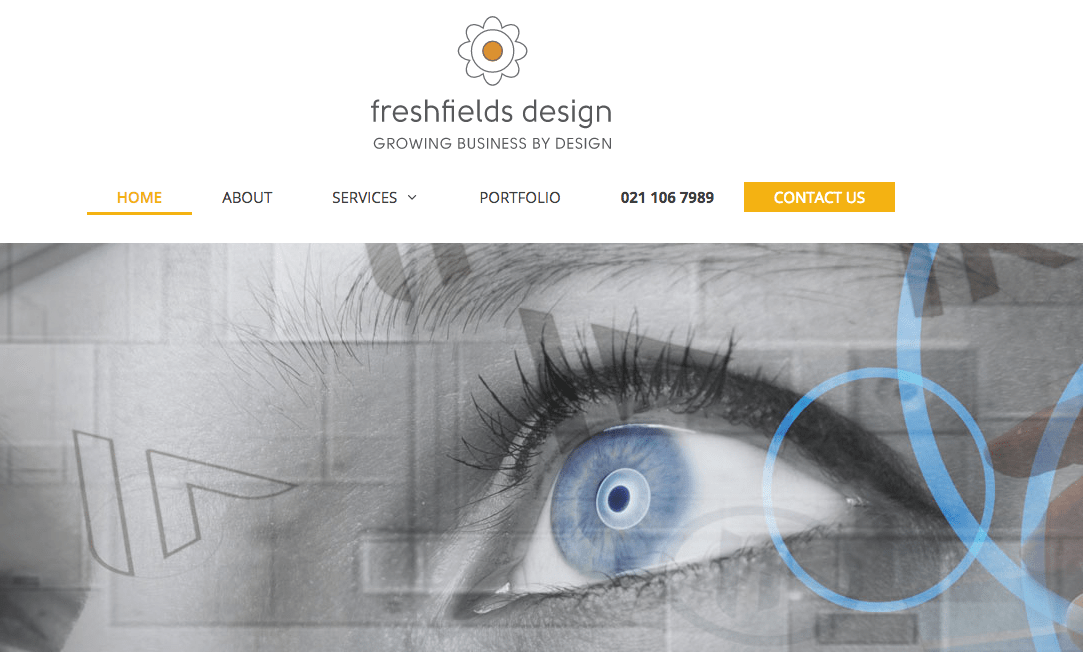 BEST FOR
High SEO Rankings
SERVICES
Brand Design, Visual Design, Print Design, Web Design, Illustration
WEBSITE
https://www.ffieldsdesign.co.nz/
ADDRESS
5 Bladon Terrace, Ngaio, Wellington 6035, New Zealand
CONTACT DETAILS
021 106 7989

04-479 1359

OPERATING HOURS
Monday to Friday: 9am – 5pm
Freshfields is a graphic design service that expresses your company's ideas through web, brand, or print. You will work with Lynn O'Shea, owner and graphic designer with 25 years plus in the field.
At every stage, you can check the technicals and designs that go into your web. Customer satisfaction is the priority here, together with making your small-and-medium businesses rank higher in SEO.
They can even draw, design, and make illustrations, graphics, and logos for you (and print them). And your website will look simple, neat, and beautiful with that user experience factored in.
If you need help in content writing, advertising projects, or integrations, they can help. You can make an impression on your new and old clients with Freshfields!
Highlights
Simple, neat, and beautiful website
25 years field experience
Focusses on customer satisfaction
Customer Reviews
Jackie Forbes elaborated on Facebook:
"Lynn has years of experience behind her, and understands the level of service and expertise clients expect from a design professional. She produces work that feels right for her clients, and also helps them achieve the right results for their business. She is fantastic value for money, and I highly recommend!"
5) Launch Design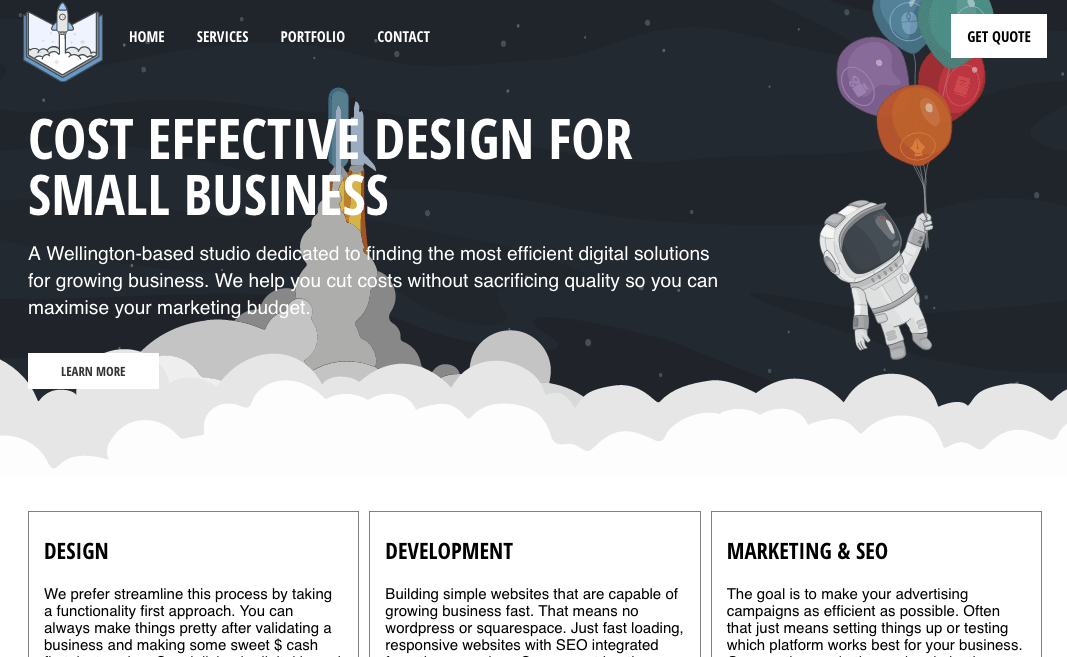 | | |
| --- | --- |
| BEST FOR | Creative and Web-Savvy Staff |
| SERVICES | Design, Development, Marketing & SEO |
| WEBSITE | https://www.launchdesign.nz/ |
| ADDRESS | 288B Cuba Street, Te Aro, Wellington 6011, New Zealand |
| CONTACT DETAILS | 0225 044 055 |
| OPERATING HOURS | Any day: 9am – 9pm |
From the looks and content of their website alone, you will see that Launch has some of the best web design in Wellington to date. Innovative, creative, and web-savvy — no more words are necessary.
Logan has phenomenal skills and a decade of experience in web development and design, market analysis, technical writing, game design, and even art teaching (is he even human?!).
He can custom-build your website or use Open Source platforms such as WordPress, Squarespace, and Weebly. Aside from that, the team will handle anything from development to a responsive and creative site, and everything in between.
They also offer a faster loading page for your web that will help you rank higher, instead of spending more on SEO with poor results. That includes useful plug-ins and social media linking.
You can check out Launch's website, indicated above. And you can let them assist you in your advertising campaign, analytics, booklet or flyer prints too.
Highlights
Creative and web-savvy staff
Offers a great range of website services
Handles your promotions too
Customer Reviews
The Wash House left a detailed review on Google:
"As a small Business who needed a good yet affordable website, we are very impressed with the level of service and attention that Logan – Launch Design gave to us. He took the time to understand our needs and then made considered recommendations about the best options for the rebuild of a website. I now have a fresh Website that is easy to use and follow. Thanks a lot. Nothing could have been done better."
6) Cloud Media

BEST FOR
Digital Marketing and Website Design
SERVICES
Brand Development, Product Design, Website Design, SEO, Videography, Copywriting

Website Design and Development

Google and Facebook Advertisement

WEBSITE
https://cloudmedia.co.nz
ADDRESS
Dinsdale, Hamilton, 3204, New Zealand
CONTACT DETAILS
0800 425 683

support@cloudmedia.co.nz

OPERATING HOURS
Monday to Friday: 9:30am – 5pm
Cloud
Media can help you design a website, engage with customers through digital marketing, and help grow your business. Their services include web design, web development, Social media marketing, SEO & more.
Their experienced team of professionals helps businesses like yours design a website that is both unique and bring more enquiries and sales to your business. They help every business field including B2B – B2C, E-Commerce, Startup Businesses, Non-Profit Organizations, Health & Care, Hospitality and Many More.
Cloud
Media is a customer-orientated business founded by Raj Singh Sandhu in July 2012.
Cloud
Media was developed to help the small to medium-sized local businesses of New Zealand that are struggling to compete in the competitive environment of the online world. They are also very dedicated to implementing valuable approaches in carefully designing the websites and marketing online in a professional manner, which strengthens customer satisfaction and promoting more consistent services.
At
Cloud
media, they embrace advising local businesses of New Zealand on how to market their product/services in the online world that will benefit their business into generating more revenue in the long run.
Highlights
Website designing
SEO (Search Engine Optimisation)
PPC (Pay Per Click)

Google advertisements and Facebook Marketing Services.
Customer Reviews
On Google Business, Anne Jacobs mentioned:
An efficient, no-nonsense approach to every task. Abreast of the fast-changing world of IT and Web Design. Rates are reasonable and fair, and we found Raj and his team friendly and courteous. Adriana's Caffe & Ristorante.
On Google Business, Dan Tairaki mentioned:
Fast and friendly service. Quality Web design. I highly recommend the team at
Cloud
Media for your next website or redesign.
7) Peregrine Web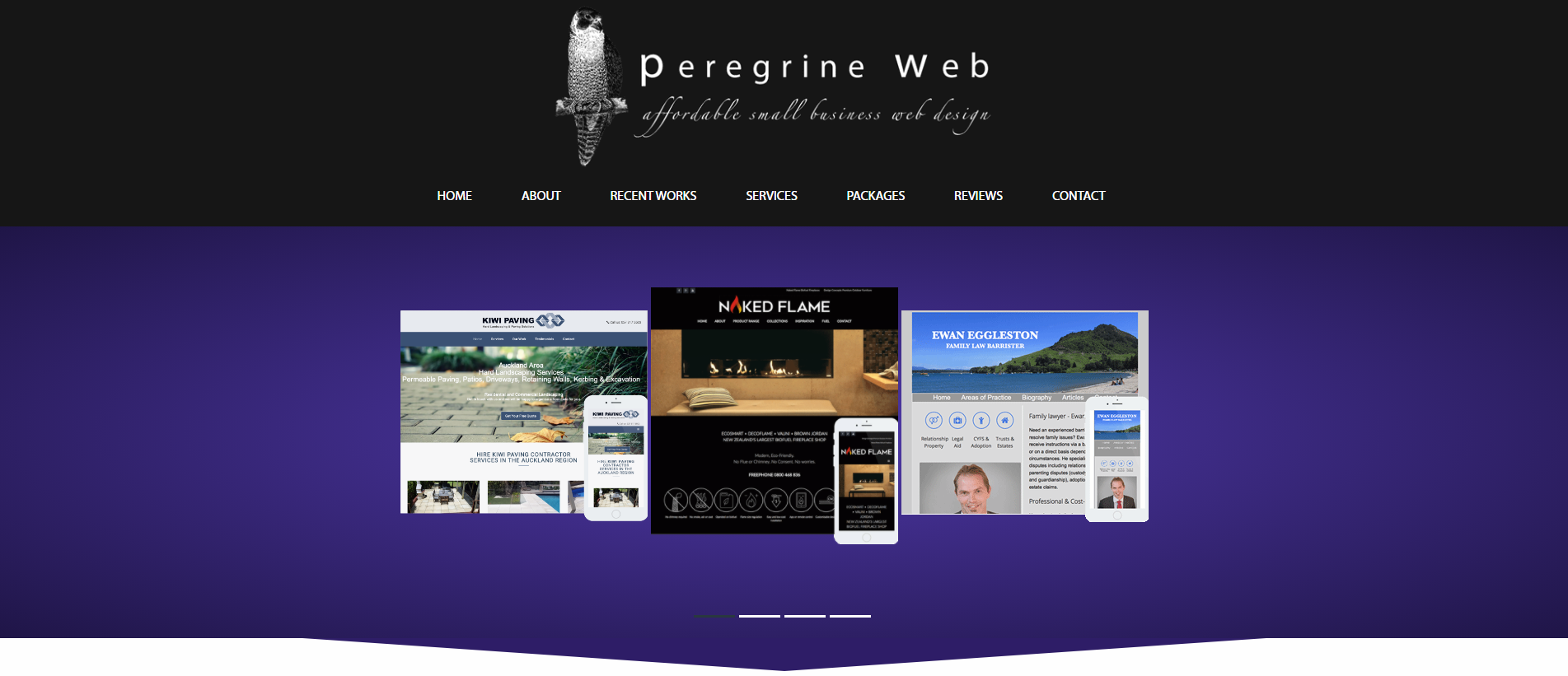 Best For
Small Businesses and Startups
Services
New Websites & Modern Redesigns
Mobile-Friendly Designs
Search Engine Optimisation (SEO)
Website
https://peregrineweb.nz/
Address
Taranaki
Contact Details
Phone: 027 752 2907
Email: [email protected]
Operating Hours
Monday to Friday: 11am – 5pm
Peregrine Web focuses on quickly delivering websites that are effective at attracting potential audiences. Their services are especially suited for small businesses and startup companies.
They guarantee affordable prices for high-quality work. You won't need to worry about making any deposits either.
They provide other services that can help you grow further. Search Engine Optimisation and monthly website maintenance packages are available for those interested.
Highlights
Great websites at affordable prices
Fast delivery time
Effective websites
Easy to navigate
8) White Rabbit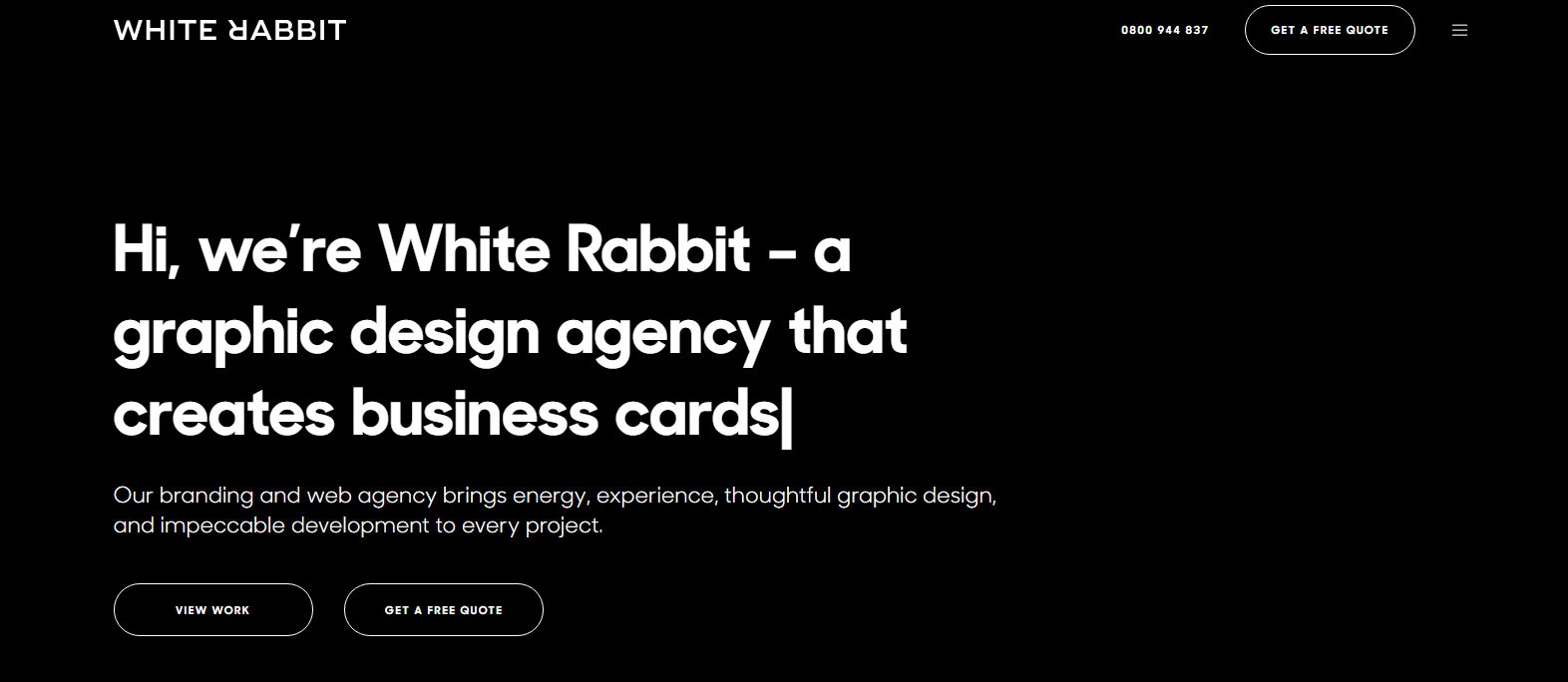 Best For
Branding, Digital and Print Media
Services
Website Design
One Page Websites
Ecommerce Websites
Wordpress Websites
Search Engine Optimisiation
Web Design Auckland
Responsive Web Design
Website
https://whiterabbit.nz
Address
292 Broadway, Newmarket, Auckland
Contact Details
0800 944 837
Operating Hours
Monday to Friday: 8.30am – 5.30pm
Next on our list is White Rabbit, an innovative branding and marketing firm known for the tasteful and functional websites they create, all of which are specially designed and developed to cater to their clients' needs.
White Rabbit endeavours to help clients establish personal websites that accurately reflect their brand, which undoubtedly boosts visibility online. Aside from accuracy and information, these websites are also easy-to-navigate, ensuring both the clients and the target audience will have a seamless experience perusing them.
It's also worth noting that White Rabbit optimises all of their website designs, covering all of their bases and guaranteeing that the final websites are beautiful regardless if the reader is on the PC, mobile, or tablet.
By contacting White Rabbit today, you can secure a consultation, where the expert White Rabbit team first gets to know you and your business before moving forth with any plan or design.
Highlights
Free quote
Beautiful and modern website designs
Various website formats available
9) Ladybrainstorms

Ladybrainstorms is a one-woman firm known to regularly collaborate with experienced creatives to provide clients with top-notch content creation and website building services.
With Ladybrainstorms, you're the boss. Justine, the bright mind behind Ladybrainstorms, takes the time to have in-depth consultations with each client, gathering information that allows her to come up with content and designs that fit her clients' brands and needs.
Website building at Ladybrainstorms comes in two forms: First is the option to have a brand new site created, which is priced at $1500. The second is to have your current site revised and revamped, which costs $60/hour.
Highlights
Competitive rates
One-woman team
Innovative content and web designs
10) Websense Development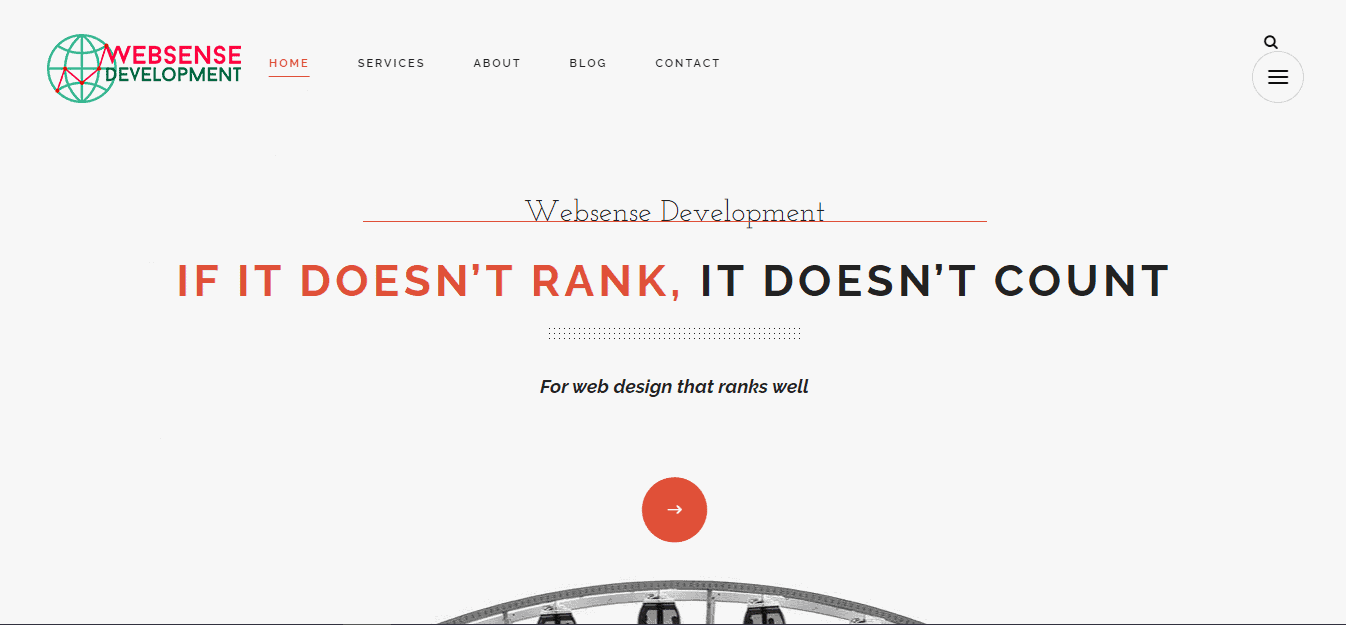 SERVICES

Web Design




SEO

Web Development

Digital Marketing

Social Media Marketing

Graphic Design

Photography

WEBSITE

https://websensedevelopment.co.nz/

ADDRESS

1/19 Arthur Street, Te Aro, Wellington 6011

CONTACT DETAILS

+64 274 729 714 |

[email protected]

OPERATING HOURS

Monday – Friday: 9:00 AM – 4:30 PM
Websense Development believes that if a website doesn't rank, then it doesn't count. As such, this web developer does everything, from expert web design to strategic marketing tactics.
This firm even helps business owners building a better branding and creating memorable logos. It also designs printed office or business items such as stationeries and apparel.
As for its marketing strategies, Websense does SEO, social media marketing, email marketing, and other digital marketing strategies. Websense also does online analytics to measure and monitor the results of its marketing strategies.
With all of these service, Websense Development caters to just about any business owner in need of a website. And yes, that includes retail business owners who are setting up an online shop.
Websense also guarantees to accept any request, no matter how big or small. Besides, this developer welcomes local and international clients alike.
But because of this large target audience, you may have to compete with other business owners for Websense's services.
Highlights
Can crate e-commerce websites

Complete services from branding to marketing

Focused on growing businesses

Post-launch support available
---
And with that, we're done with the groups that do the best web design in Wellington. Let it rip and have them develop your website so you can build relationships with your client and double your sales rate.
How was the discussion — ever heard of some of the groups we suggested? Send us a quick message and we will get right back to you.
As for your start-up business or work at home, you may think of a change in scenery to relax and get fresh new ideas. You can read about the best coworking spaces in Wellington to know more.