Image credit: Search Engine Journal
By Ruby Singh
A creative and engaging website will certainly boost your sales. However, it's not that easy to develop or design one, let alone for it to reach your target audience. That's why we've gathered the best website design Wellington studios here, to help you with that task.
We chose the ones who have the capability and technical knowhow to design your new website. Also, we picked those with outstanding service and rave client reviews.
With their help, you'll be able to get an amazing website for your business. Anyway, here are the best website design Wellington studios.
1)  Anyware Web Design & Marketing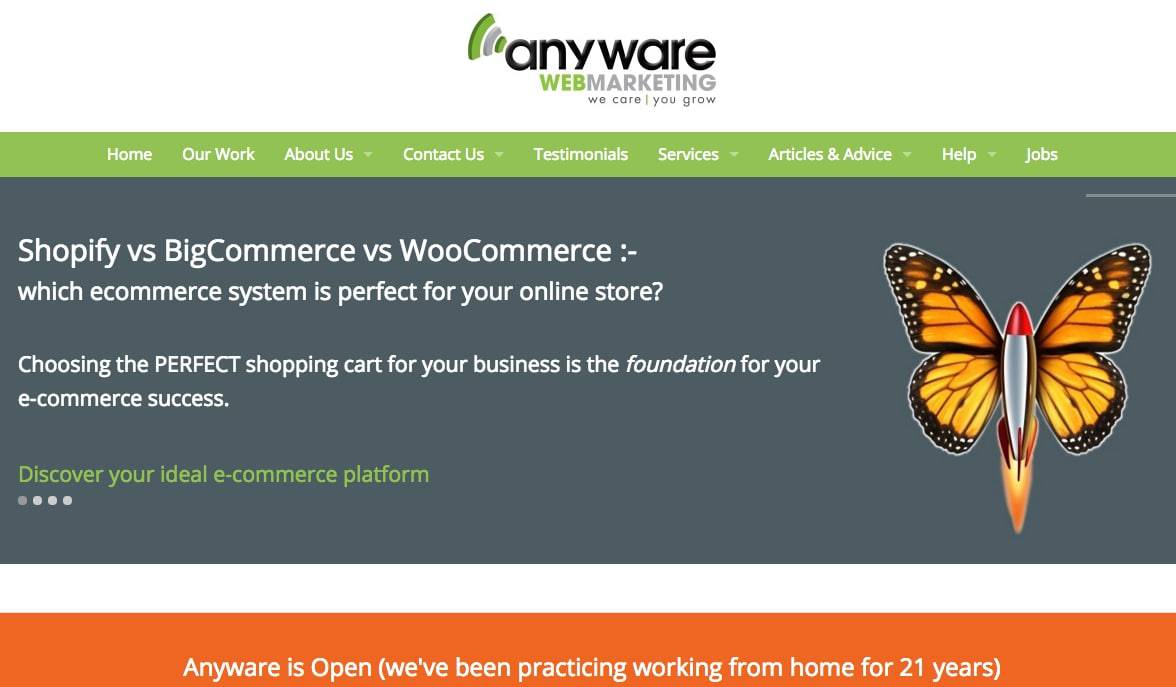 BEST FOR
Ecommerce Website Design
SERVICES
Design

SEO

E-Commerce

Content Marketing

WEBSITE
https://anyware.co.nz/
ADDRESS
Central House Level 7/26 Brandon Street, Wellington Central, Wellington 6011, New Zealand
CONTACT DETAILS
+64 4-939 1708
OPERATING HOURS
Monday to Friday: 9am – 5pm
Starting your eCommerce journey by setting up an online store plus web design and optimisation? If you are, just ring Anyware Web Design & Marketing.
They've been around since 1999. Phil, the owner, has a wealth of experience in this field and can design a website that not only looks good but observes the rules of good SEO (search engine optimisation) marketing.
Your website will have an engaging design and easy-to-use interface (it will be editable too). It will have the potential to convert prospects into customers, and leads into sales.
But not only that: Phil can even work on your social media campaign and optimisation in a way that will increase your user engagement, traffic and sales.
Highlights
Engaging and easy-to-use website
SEO marketing specialist
Established 1999
Can design your online shop
Customer Reviews 
With a flawless 5-star rating on Google, Anyware Web Marketing earns a spot in our best website design Wellington studios list. One client, Leigh Johnston, said:
"We initially engaged Anyware to rebuild our Website, which they duly did and did very well, but it didn't stop there.  The discussion then started around  their SOE offerings as we really wanted to improve our position in Google searches and the result has been outstanding.  We understand that to maintain our Google rankings we need to engage Anyware on a regular basis.   Phil is passionate about what he does and his advice and support has been invaluable. I can't recommend Anyware more highly. Thank you Phil and the Anyware team."
2)  Fahrenheit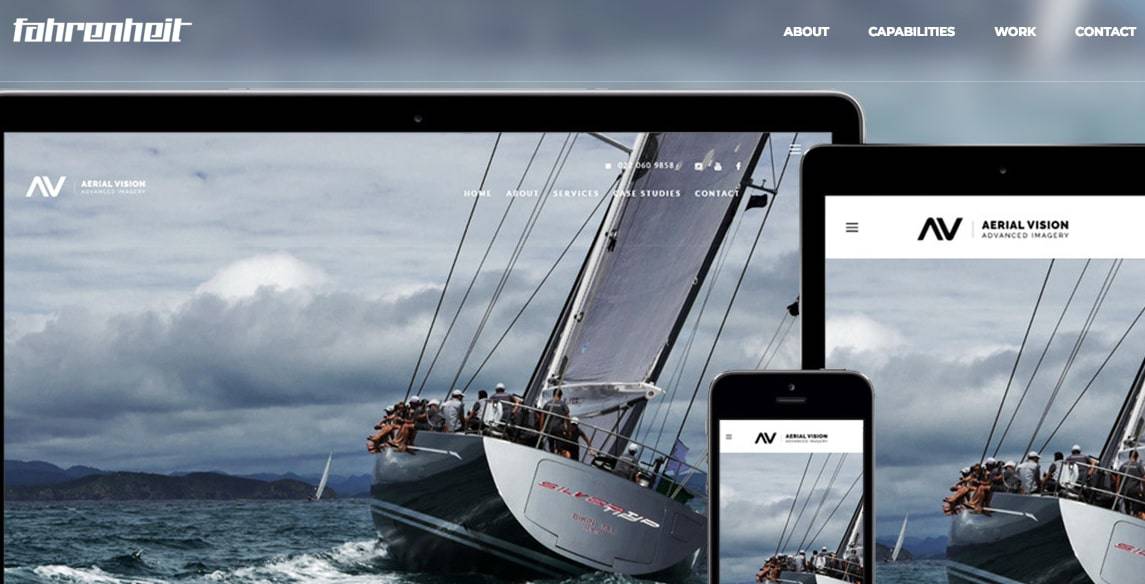 BEST FOR
Intelligent & Functional Web Design
SERVICES
Web Design & Development

Graphic Design

Brand Design

Photography

WEBSITE
https://www.fahrenheit.co.nz/
ADDRESS
8 Rongotai Road, Kilbirnie, Wellington 6022, New Zealand
CONTACT DETAILS
+64 21 744 454
OPERATING HOURS
Monday to Friday: 9am – 5pm
Fahrenheit is focused on creating impressive and digitally-strategised websites that stand out from the rest. One of their prominent clients is NZ's own Weta Workshop.
Their close-knit, adept team will try to know the core values, goals and background of your business first in order to accurately portray them in the design and development of your website.
Because they don't work in a palatial office and don't have account managers, they can keep the overheads low, which means that you'll get great value from their offerings.
Keeping things creative and simple, they'll help you connect with your audience through your products and services — with excellent results.
Highlights 
Impressive websites
Offers digital strategy solutions
Adept web designers
Lower prices 
Customer Reviews 
As their clients would agree, they have some of the best website design Wellington studios. Here is the review of one client, Sir Richard Taylor, from Weta Workshop: 
"Fahrenheit have constantly demonstrated a level of creative and technical expertise that has been nothing short of fantastic. They have given our company their wonderful enthusiasm, professional service and creative excellence and have delivered top results every time."
3)  Nettl Wellington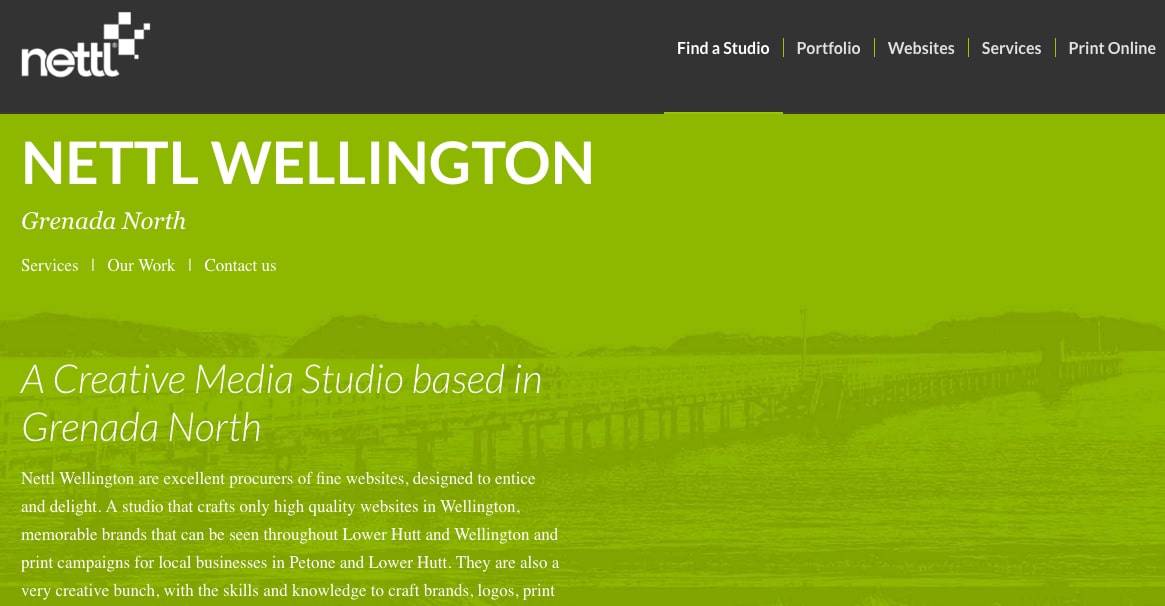 BEST FOR
Complete Website Design
SERVICES
Websites

SEO & Adwords

Graphic Design

Print

Photography

Illustration

Videography

Social Media

WEBSITE
https://www.nettl.com/nz/studio-search/wellington/
ADDRESS
GE/245 Wakefield Street, Te Aro, Wellington 6011, New Zealand
CONTACT DETAILS
0800 2 NETTL (263885) or 04 282 1230
OPERATING HOURS
Monday to Friday: 9am – 5pm
Based in Grenada North, Nettl Wellington is a creative web design studio specialising in online and print media. They can create compelling websites that draw in more clients to expand your business.
To do this, your website has to be optimised in terms of advertising and content. Their eager crew is proficient in Google AdWords and SEO, so you are covered here.
Additionally, they offer photography and videography services that can personalise your website while delivering the brand message intended for your clients.
Plus, your website can be designed to be mobile-friendly. This gives you a market edge over your competitors as people can access your website from just about anywhere.
Highlights 
Compelling and mobile-friendly website
SEO experts
Eager and creative crew
Complete range of services
Customer Reviews 
Clients praised the company for their superb communication and service. Here's what Jenna Wolvers has to say on Google:
"Ryno and the team at Nettl have been wonderful to work with! They provided a fantastic service from beginning to end and were very efficient in keeping me up to date and following up on queries. I look forward to continue working with them."
4)  Springload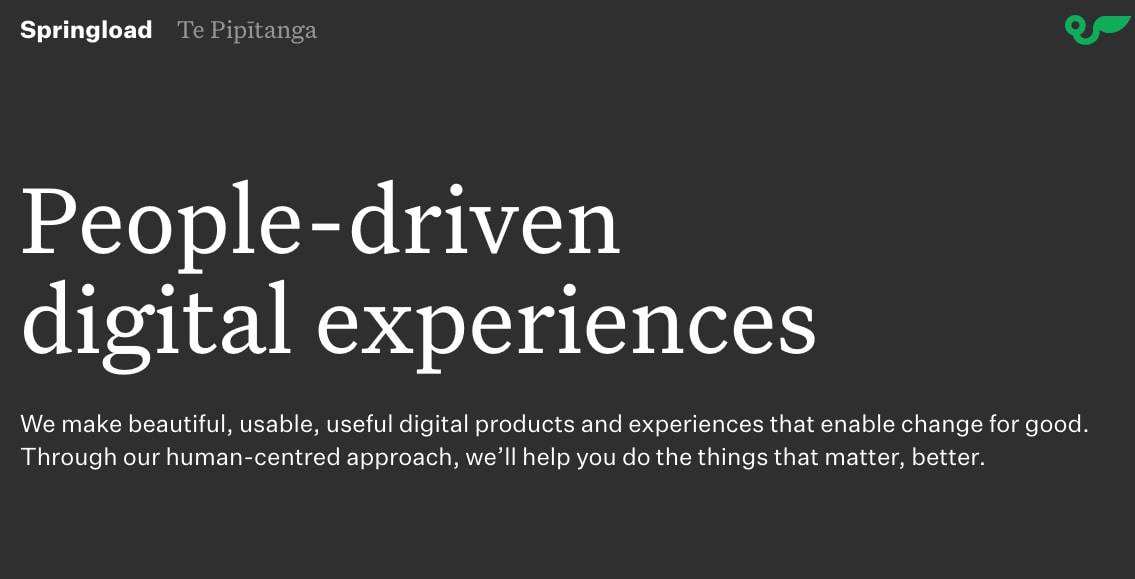 BEST FOR
Human-Centric Web Design
SERVICES
Strategy

UX

Design

Content

Development

Analytics

WEBSITE
https://www.springload.co.nz/
ADDRESS
Level 7, Hope Gibbons Building, 7 Dixon Street, Te Aro, Wellington 6011, New Zealand
CONTACT DETAILS
+64 4-801 8205
OPERATING HOURS
Monday to Friday: 9am – 5pm
Although we depend on digital technology, it's the human aspect of it that draws us. If you believe in this and want human-centric websites, you can talk to the team at Springload.
For them, it's all about creating real experiences for your prospects and customers. They can assist you in reaching for your goals, whether for business, inspiring change or making a difference.
The websites they make are exciting and neat in design as well as simple to use. You can view some of their finished work online to get fresh ideas!
Digital strategy, content marketing, branding and analytics — they have this covered too. That makes them a one-stop shop to solve all your digital needs and problems.
Highlights
Exciting and neat web designs
People-centred approach
Expert and creative staff
Wide range of digital and marketing solutions
5)  Graphic Solutions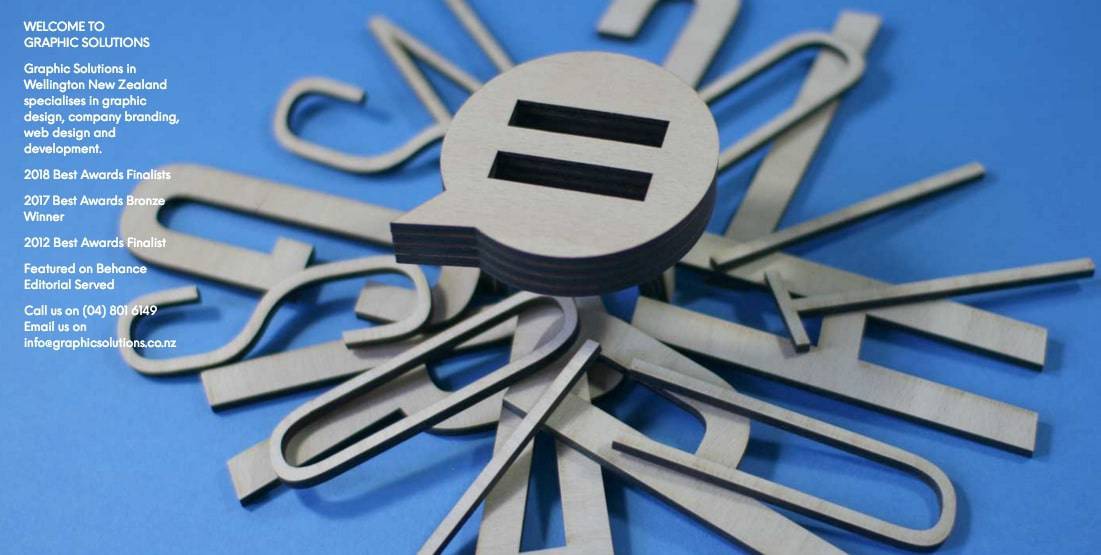 BEST FOR
Cost-Effective Web Design
SERVICES
Graphic Design

Company Branding

Web Design & Development

WEBSITE
https://www.graphicsolutions.co.nz/
ADDRESS
65 Abel Smith Street, Te Aro, Wellington 6011, New Zealand
CONTACT DETAILS
+64 4-801 6149
OPERATING HOURS
Monday to Friday: 9am – 5.30pm
If you're forming a startup business and need an excellent web designer to boot, then Graphic Solutions could be for you.
You'll be working with Craig who is the proprietor of Graphic Solutions. Leading a small team, Craig has been described by clients as clever, innovative and pleasant to work with.
Services include graphic design, web design and development, and company branding. His website designs are neat, simple and effective, as you can see in his samples.
One of the best website design Wellington studios, Graphic Solutions has also been a Best Awards bronze winner (2017) and finalist (2018 and 2012).
Highlights 
Excellent web designer
Can design your brand and logo
Clever, innovative and pleasant to work with
Best Awards 2017 bronze winner 
Customer Reviews 
Professional and no-fuss service is what you'll get here. One client, Johanna Osborne, shared:
"I can not rate this firm highly enough. Small but resourceful, clever, innovative and totally on point. I wanted a website and communicated my vision, and voila – it was beyond my wildest dreams and better than I could have imagined. And so quickly too! Craig and his team are beyond incredible and everything I have seen of theirs has been outstanding. Go Wellington creativity!! You would be hard pressed to duplicate this level of talent for these prices overseas."
6) Scarlett Web Design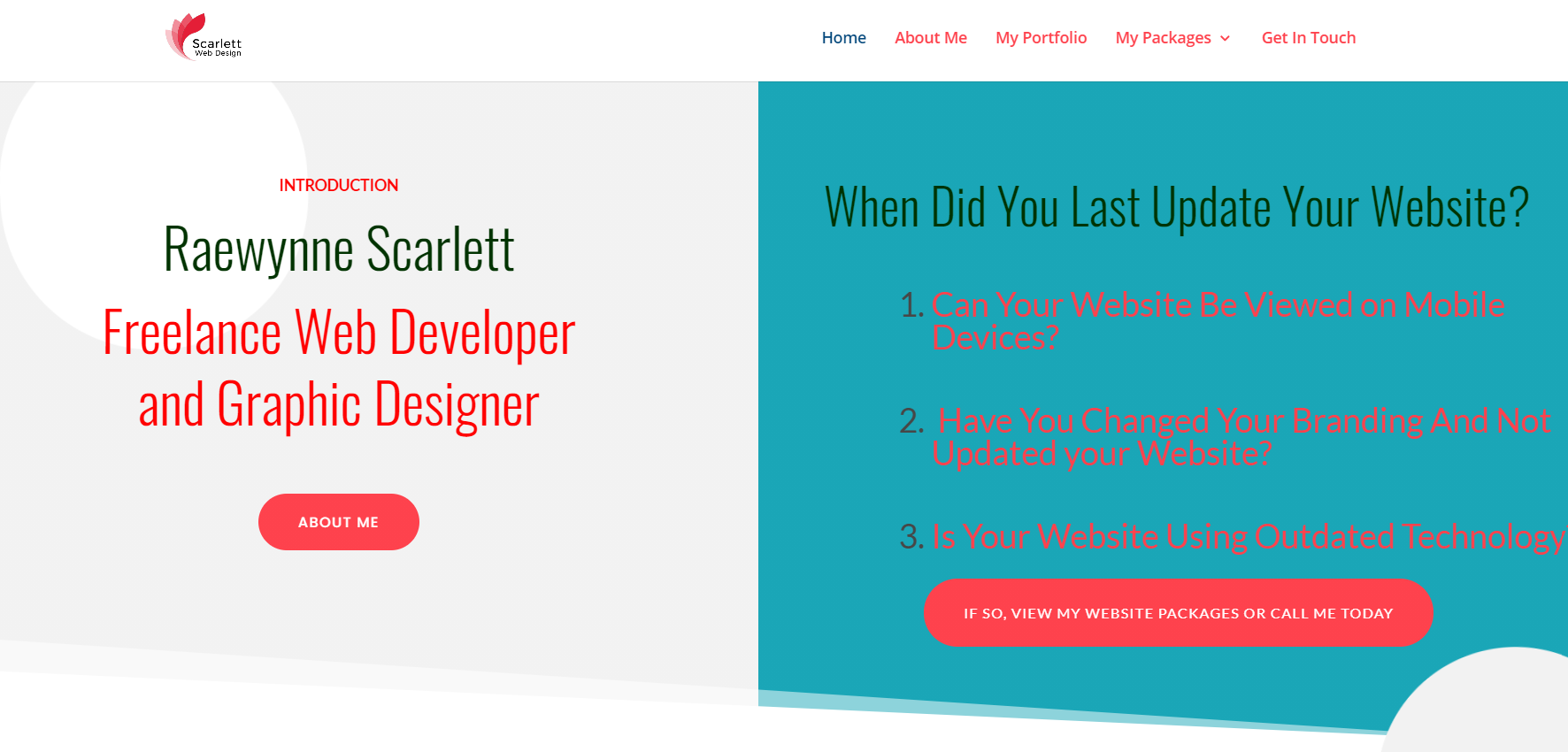 BEST FOR

Affordable Web and Graphic Design

SERVICES

Graphic Design – flyers/brochures/logos/signage/business cards and stationery/company branding guides

Web Design and Development

WEBSITE

https://scarlettwebdesign.co.nz

ADDRESS

Please leave this out as work from home

CONTACT DETAILS

+64 21 877407

OPERATING HOURS

Monday to Friday: 9am – 5.00pm
Scarlett Web Design is run by Raewynne Scarlett, a web and graphic designer who has earned a certification in Web Development and Writing for the Web, Diploma in Web Development, and a Diploma in Digital Media and Design.
When it comes to strengthening your brand or perhaps establishing your online presence, Scarlett Web Design can help you get started on the right track thanks to Raewynne Scarlett's wide skillset.
Highlights
Web development
Logos
Branding
Packaging
Brochures
Wayfinding
Well, that ends our list of the best website design Wellington studios. Jumpstart your business by letting them design your website, which will surely attract more customers.
Did we miss anything in this list? If you think we did, kindly drop us a message and we'll update this article promptly.
Other than that, if you merely need to boost your online presence and reach the top of the search rankings, you can also check out the best SEO companies in Wellington.