A wedding is a very special moment in our lives and having pictures of it is invaluable. Hence, we've rounded up the best wedding photographers in Wellington for you and your valentine.
Of course, it doesn't hurt to have a starting list of the best, most highly regarded options. That's why we're giving you the best wedding photographers in Wellington right here. Let's get the party started!
1)  Charlotte Christian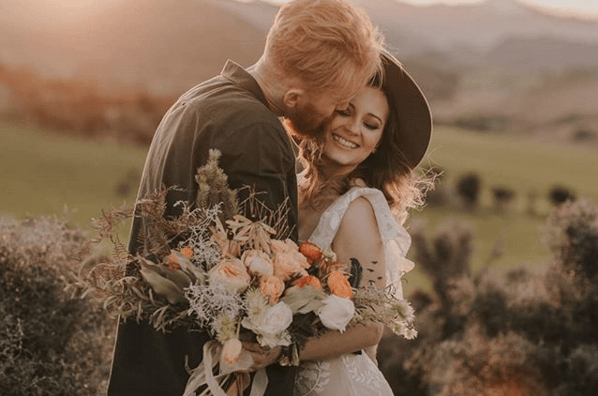 Website: https://www.charlottechristianweddings.com/
Charlotte Christian snaps natural-looking, journalistic pictures in nuptial ceremonies. She is a Wellington-based photographer recognised in the city with 10 years of experience.
She'll help you feel at ease even before she takes your pictures. Even if you are nervous, quite soon, you will forget about the butterflies in your stomach and you'll be having the time of your lives.
You will get a copy of your wedding or engagement shoots with the USB drive with an option to download, save, and share your files with friends and family. As for the print copy, you can simply purchase an add-on.
Make sure to check their website, where there's a link there to see their Instagram pictures which are really beautiful. That makes them a contender for the title of the best wedding photographers in Wellington.
2) FotoDiem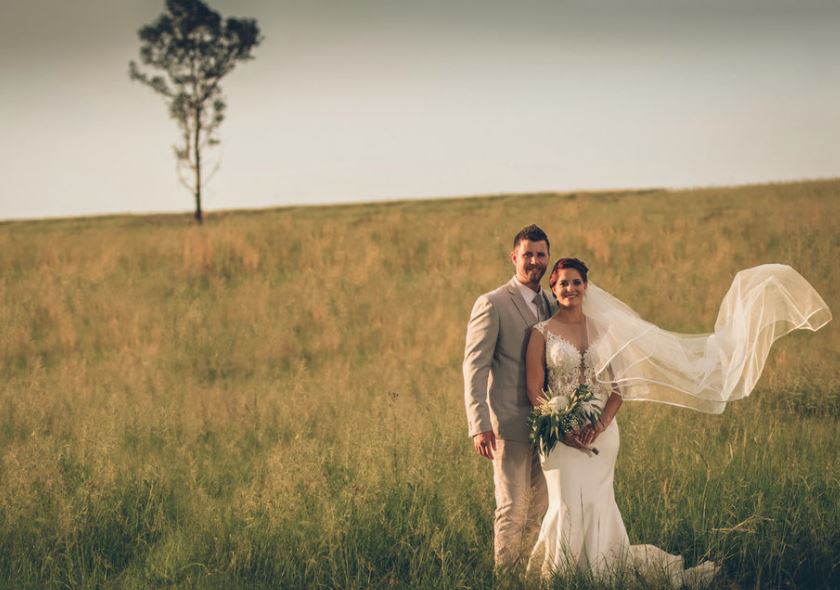 Website: https://www.fotodiem.com/
FotoDiem's team is experienced and passionate about wedding photography and know exactly what you need for your special day. Aiming to capture all the joyous moments that make your day special, they will ensure that you not only get the key moments captured, but also the small details that you worked so hard on.
FotoDiem offers a variety of photography packages to suit all weddings and celebrations. Their packages are customisable to suit your needs so don't hesitate to get in touch with any special requests.
3) Jinal Govind Photography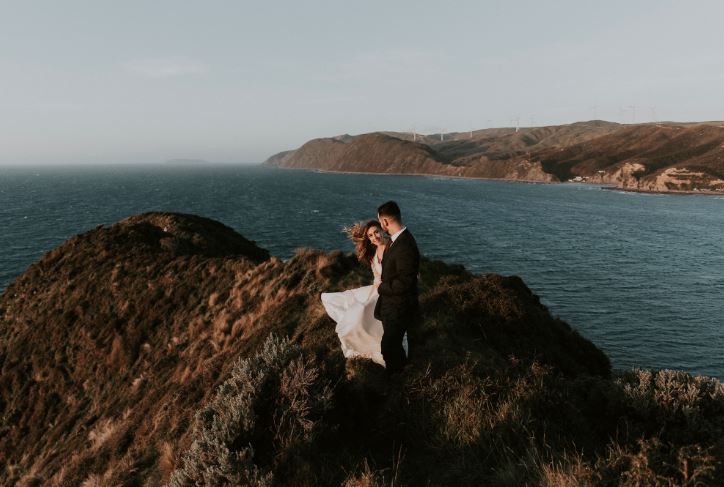 Website: https://www.jinalgovindphotography.com/
Jinal Govind Photography offers candid, fun, and relaxed memorabilia of your wedding when it comes to your photos! Jinal Govind is based in Wellington, but he is available anywhere in New Zealand or another destination.
Jinal Govind Photography loves to get their creatives muscles to work by traveling far and joining you at your destination wedding! They fully understand how your wedding is the beginning of your once-in-a-lifetime adventure, so why not make the most out of it by documenting every second of it? Let Jinal help create your story so that you can relive it over and over again for years to come!
4)  V Visual Wedding Video + Photo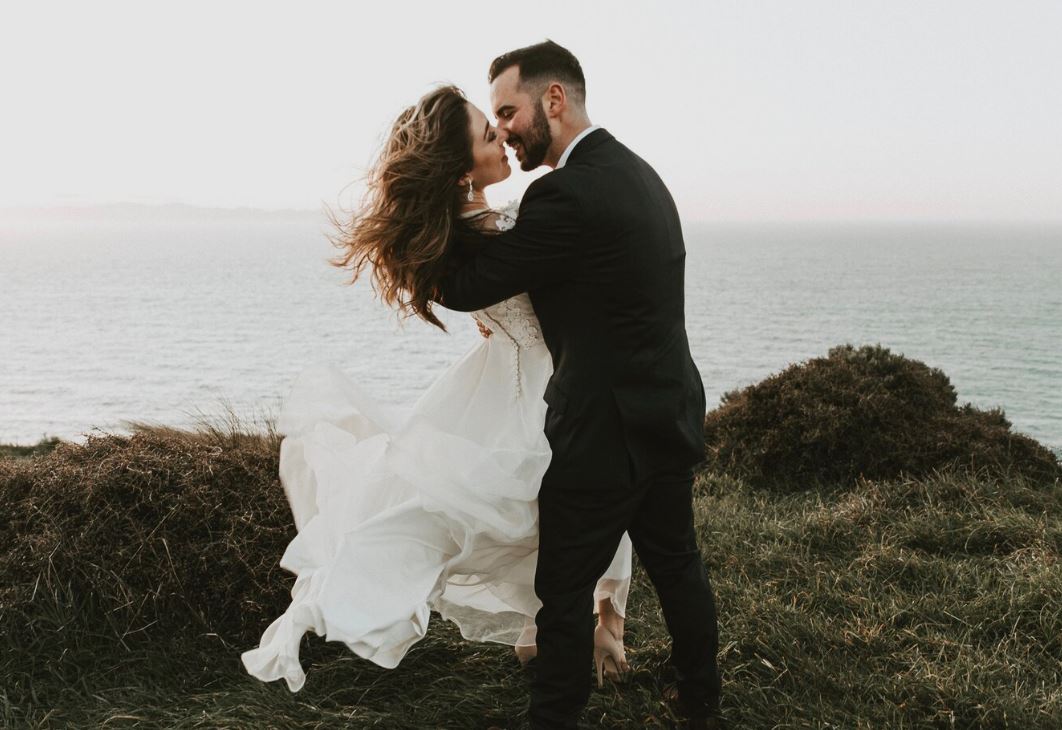 Website: https://www.vvisual.co.nz/
V Visual Wedding Video + Photo or Video + Photo is a team that's passionate about creating cinematic wedding films for couples across New Zealand, packed with emotion and memories. In these videos, they want to tell your story and create something unique and special for you that will serve as a wonderful reminder of your special day for years to come.
Jinal Govind and V Visual have very similar styles and their strong partnership has led both teams to collaborate on  Photo+Video collections.
Whether you'll have your wedding in and out of New Zealand, V Visual can travel and they're available worldwide. They can also provide aerial videography/photography at locations that allow flying drones.
5) Benjamin and Elise Photography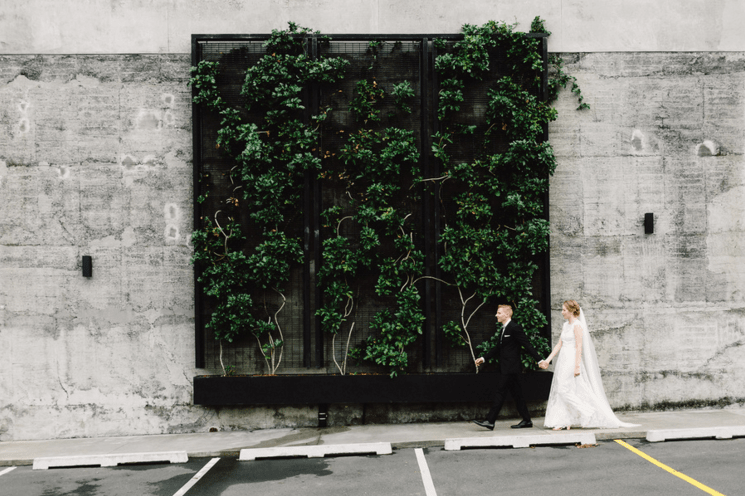 Website: http://benjaminandelise.com/
Without intending it, Benjamin and Elise started out by taking pictures for their friends. They were told that the pictures they took were remarkable, inspiring them to start this business.
Like many wedding photographers, Benjamin and Elise are married and love to work together. While Benjamin is the one who takes the pictures, Elise handles the editing and retouching.
Their style consists of creative captures of genuine moments, making brilliant use of the natural light in the daytime and often shot in nature-rich backgrounds. Their photos always tell a story.
Unlike some other photographers, every time you look at their pictures on Instagram, you have a sense of the emotion present. Plus, the outstanding edit just makes the photos very appealing and aesthetic.
6)  Siaosi Photography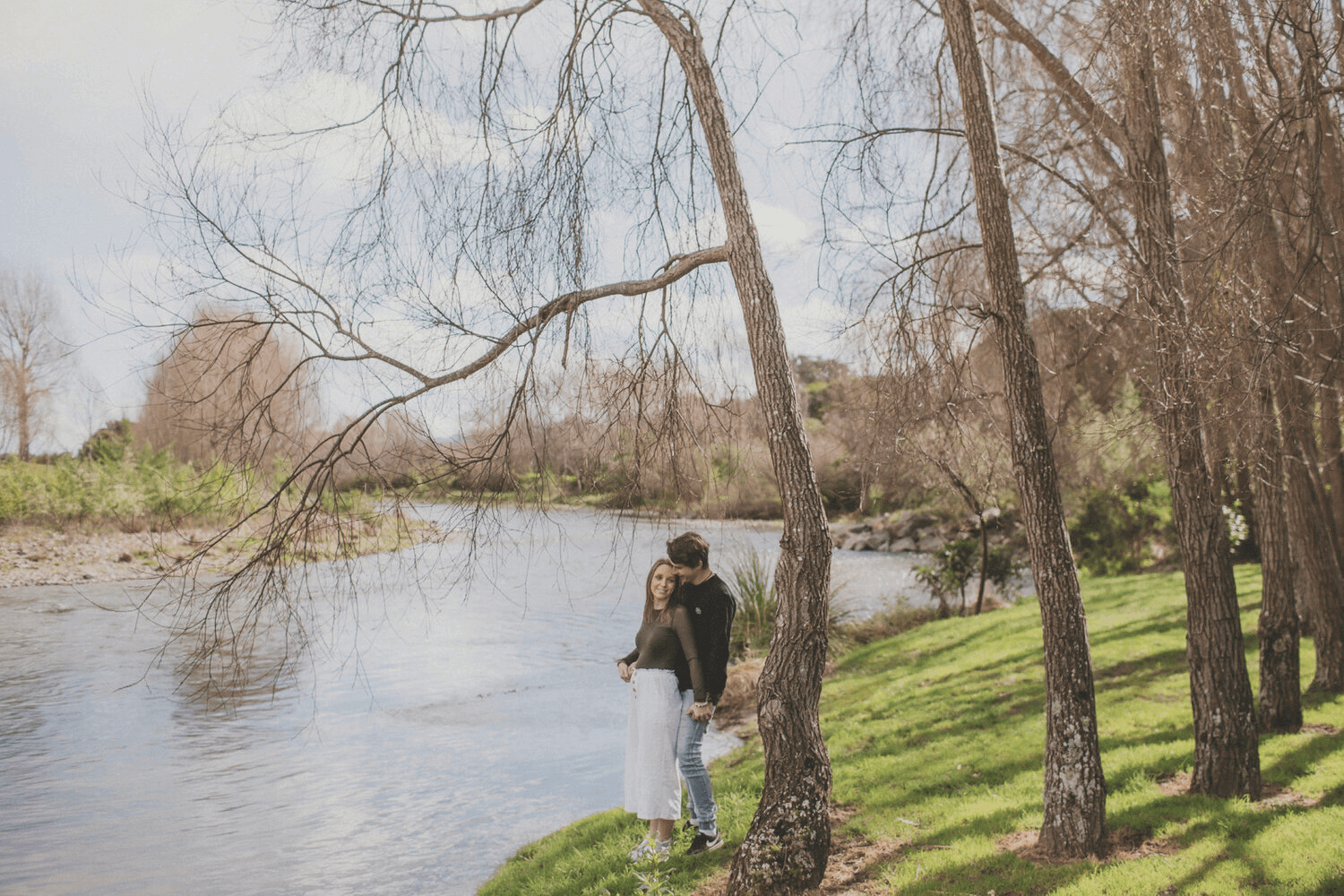 Website: https://www.siaosiphotography.com/
Siaosi captures natural moments without the need to be still and formal. And that's her strong point, as well as using lighting and background to create the picture of your dreams.
She's also terrific at nature shots (say a leaf and all its intricacies) and is a master of Bokeh and other blur effects.
With her skills also comes her easy-to-communicate-with personality. Whatever you'd like to do or accomplish, just talk to her about it.
Whether it's family, home, or weddings, Siaosi Photography will handle that for you. You will surely be impressed when the pictures are all cleaned and finished.
7)  Jo Moore Photographer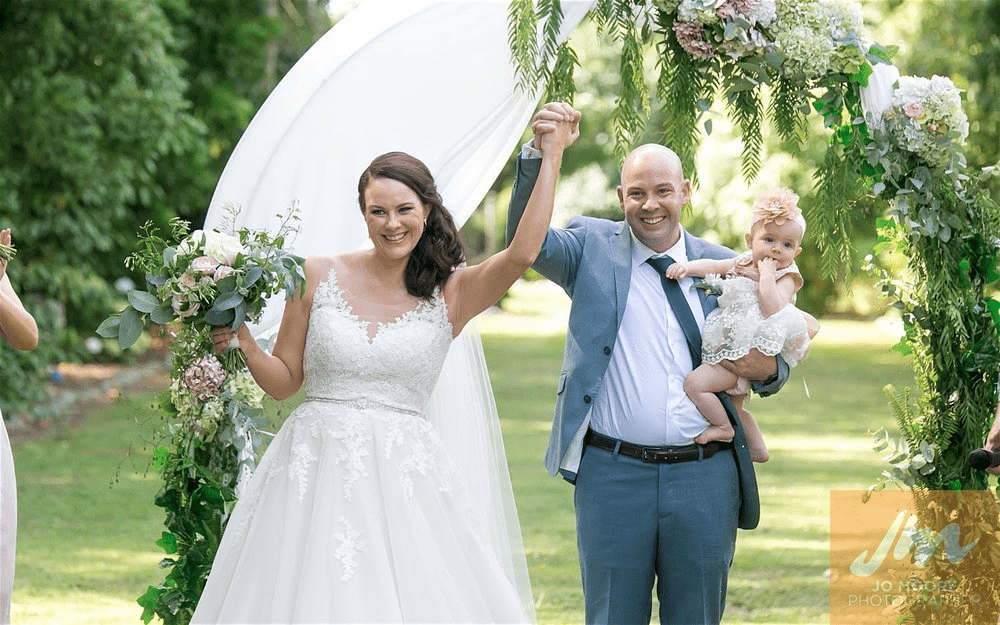 Website: http://jomoorephotographer.co.nz/
Watch out with that yawn or horse laugh. With Jo Moore Photographer, your emotions and feelings are captured real time in a hawk-like manner.
Which is to say that it's so much better for your weddings — the pictures tell a story through the small gestures and reactions of the people. From the humour to the cheers and the love, you've got another of the best wedding photographers in Wellington here.
If you're a bit camera-shy, don't worry! Jo is friendly and will make you feel comfortable and at ease with the picture-taking.
Apart from that, Jo's photography extends to shots of animals and nature. Through her pictures, she frequently shows that it's important to care for and save them.
8)  Jaymee Photography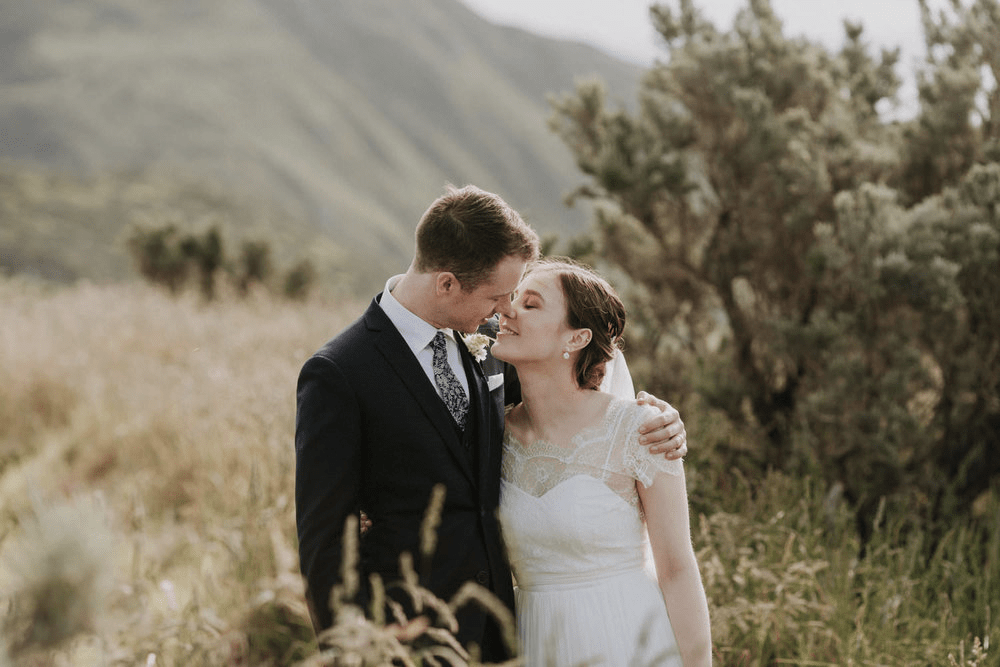 Website: https://www.jaymeephotography.com/
Jaymee Photography specialises in taking wedding, portrait, and family photos in Wellington. Jaymee is easy to talk to and approach, which makes fun and enjoyable portrait sessions.
From your planning of the locations to your reception, she will be ready to discuss it with you. She brings her optimism to her craft by capturing authentic moments of love and laughter.
Also, together with Karl, they offer videography packages that involve documentation through cameras and drones. Then linking the sequences together with music to bring creative flair and personality into the video.
Customers have scored this company a perfect 5.0 in Google Reviews as Jaymee is exceptionally talented in taking pictures without your noticing. That's why she's another of the best wedding photographers in Wellington.
9)  Monica Ferguson Photography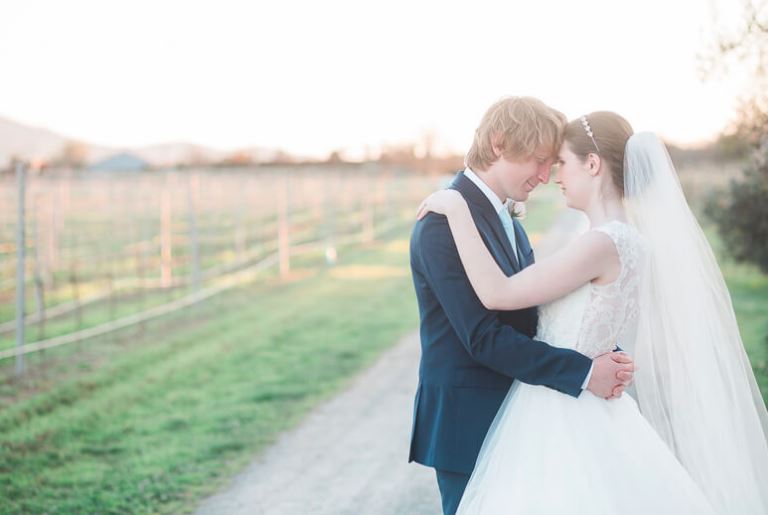 Website: https://www.monicaferguson.me/weddings/
Monica Ferguson is a Wellington and Auckland coach and portrait photographer. Aside from doing portraits, personal branding, business photographs, and photography lessons, Monica offers three wedding packages: silver, gold, and deluxe. This is to accommodate couples who want shorter or longer coverage, but they can also get in touch with Monica to further customize their photography package.
10)  Macona Images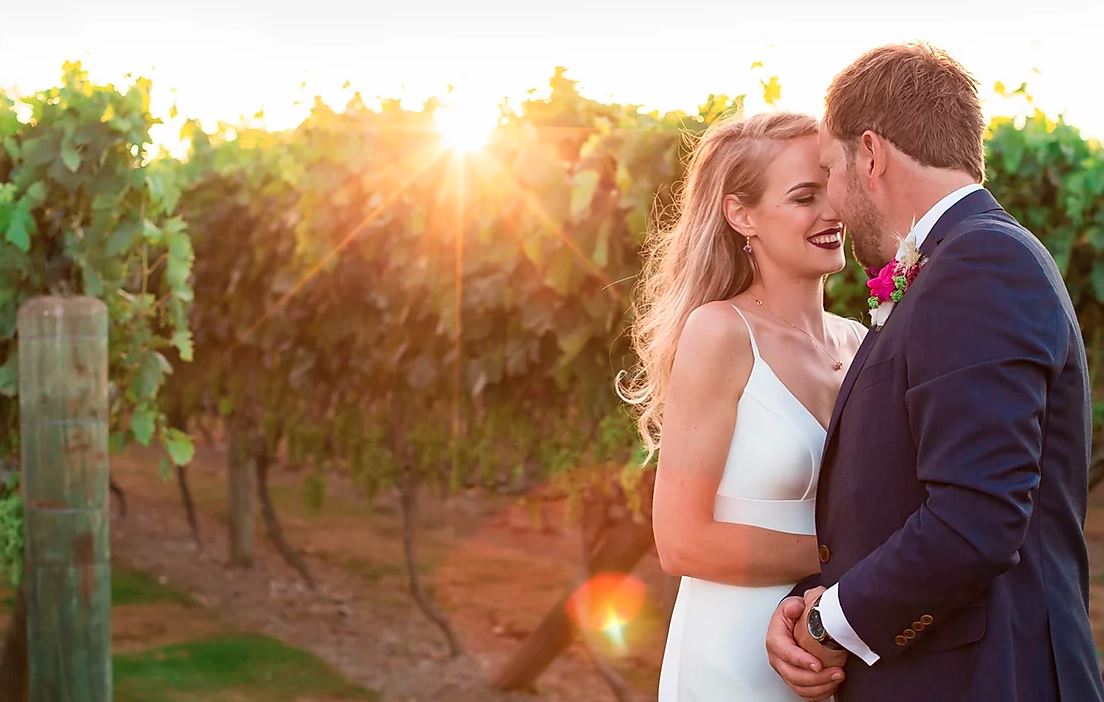 Website: https://www.macona.co.nz/
Macona Images are your wedding photography and wedding videography team based in Wellington, New Zealand. Their style of wedding photography is inspired by wedding photojournalism with a focus on authentic natural emotion and expressive imagery.
Macona Images' team also likes to constantly experiment with new tools and techniques and blend various photography styles to challenge their creativity and tell compelling stories.
11)  Patina Photo + Video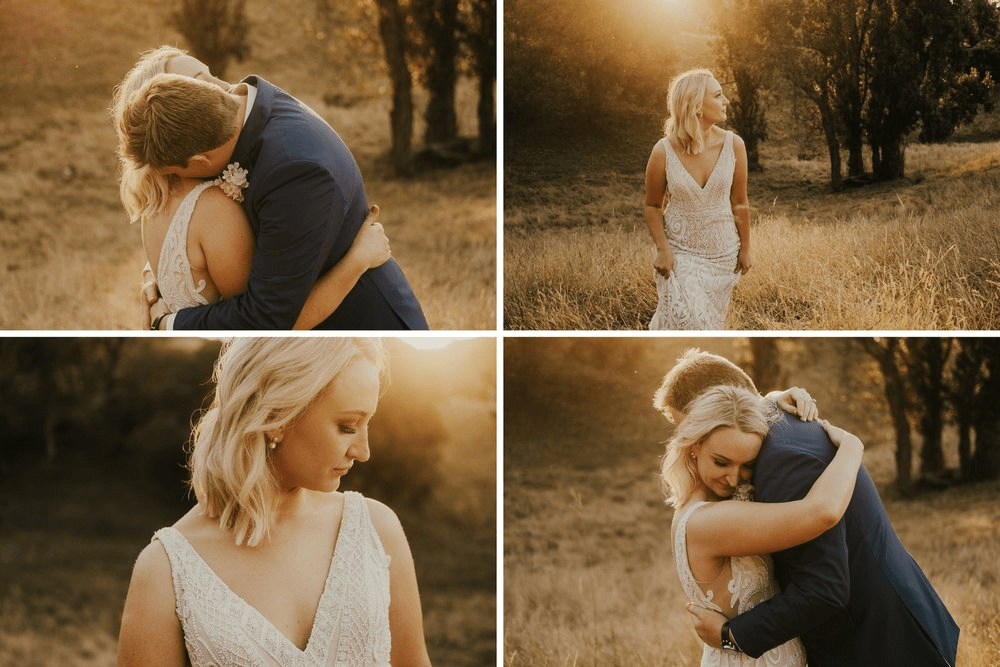 Website: https://patina.photo/
Like to know where Patina Photo + Video gets their drive when working? Simple — it's from knowing that your wedding is the most important time of your life and they're here to make it special in a way that's seriously fun.
Hemi and Michelle are awarding-winning photographers who believe that the best photo has to have realness in it… that it has to be where you're surrounded by the people you love and care about, which makes you the happiest person on the planet.
In their photos, you will see the duo's creativity and fun-loving personality. And that the perfect moments are captured through their lenses with beautiful retouches and colours and 100% art.
12)  Aaron & Isabel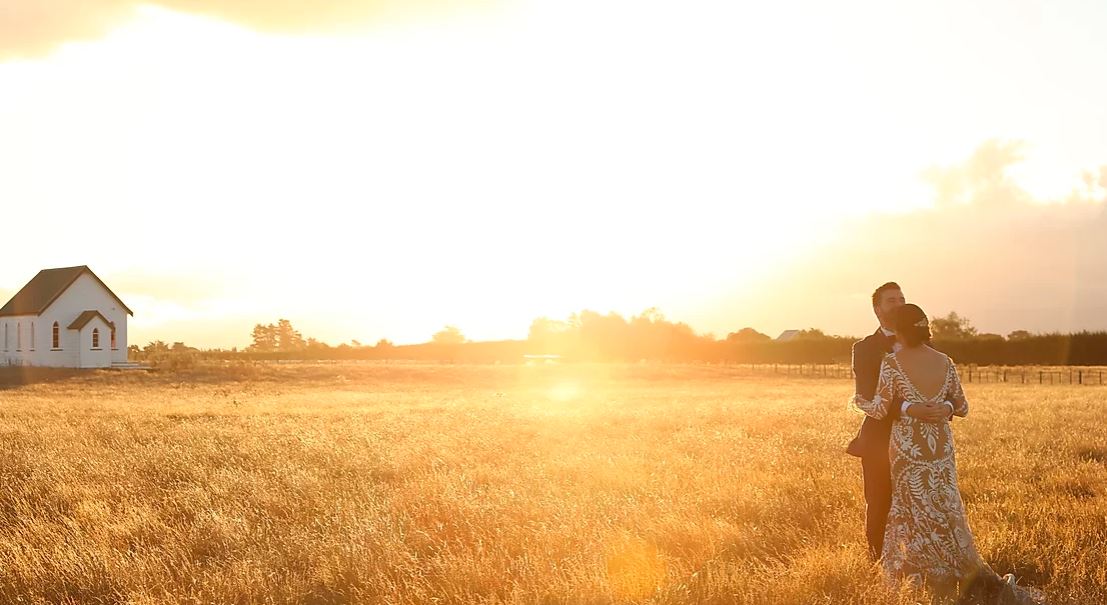 Website: https://www.aaronandisabel.com/
Aaron & Isabel make up the husband and wife team of professional videographers who pour out their creative passion in capturing weddings together.
Aaron & Isabel has a relaxed documentary approach to capturing your day and will step back and let those magical moments naturally unfold. They are located in Wellington but love travelling so don't hesitate to enquire.
13) Lucalia Photography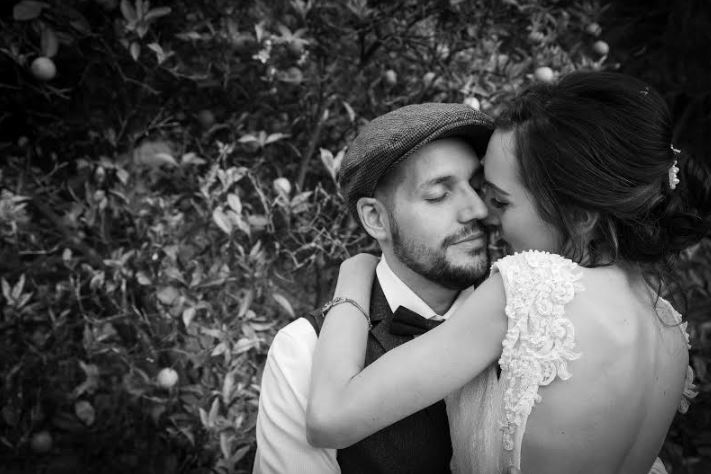 Website: https://www.lucaliaphotography.com/
Sarah of Lucalia Photography creates un-posed, documentary-style photos for outdoorsy Wairarapa and Tararua wedding couples.
It's like having another best friend at your wedding, you'll never realise you're being photographed. You'll spend the most amount of time with your guests. And you will remember all the special moments to pass down the generations.
14) Michelle Davies Photography
Website: http://www.michelledavies.co.nz/
Michelle Davies found her passion in photography in 2009. Since then, she has reached the point where her love for the art form has drawn her to capturing people's happiest moments on print.
With that being said, Michelle believes that photography is just like love. You can have both at the most ridiculous of times, but it doesn't make either any less special. Through her work she's been able to immortalise the natural beauty of newly wedded couples during their most precious memories.
So, if you're looking for a photographer to capture the beauty of your Big Day, check out Michelle Davies Photography. It doesn't matter if you're in the biggest church, or the in the most quiet of beaches, Michelle makes sure to take wonderful pictures that you can look back on with your friends and family.
15) Christopher Brougham Photography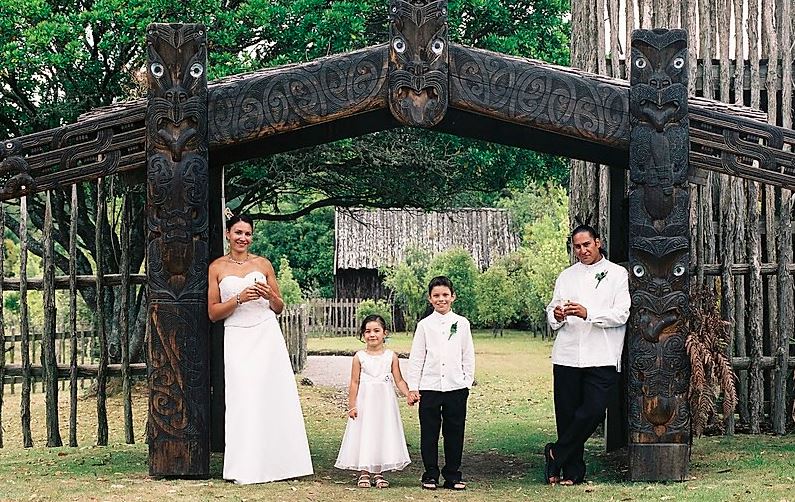 Website: https://www.brougham.co.nz/
Christopher Brougham has been photographing people, landscapes and anything his eye finds interesting since childhood. His lifelong passion has connected him with capturing beautiful images during weddings.
Specialising in wedding photography and portraiture, Christopher also offers commercial and product shot photography at his home studio in Brooklyn, Wellington, and am available for travel throughout New Zealand and internationally. Having worked in theatre, film and television, journalism, advertising and design, his interests and skills are as varied as his clients' requirements.
16)  Kent Chua Photography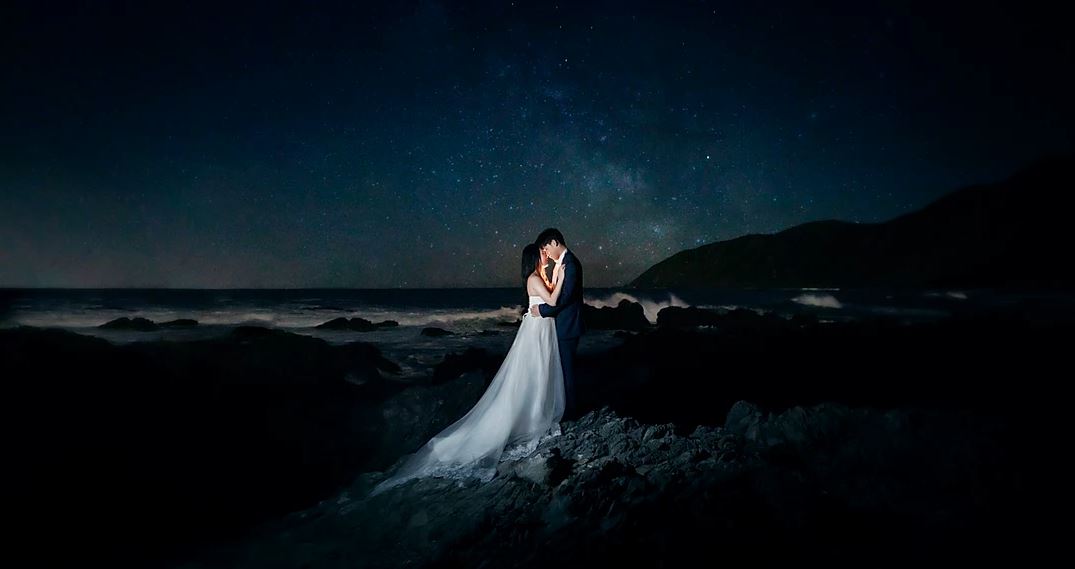 Website: https://www.kentchua.com/
Featured as one of the best Wellington photographers, Kent Chua specializes in Engagement Photography, Elopement Photography, Actual Day Wedding Photography, Pre Wedding Photography, and Destination Wedding Photography.
Kent and his team's approach is relaxed, natural, candid, and fun. They want to ensure you spend your time with your closest friends & family enjoying the most important moment in your life!
17)  Tim and Nadine Photography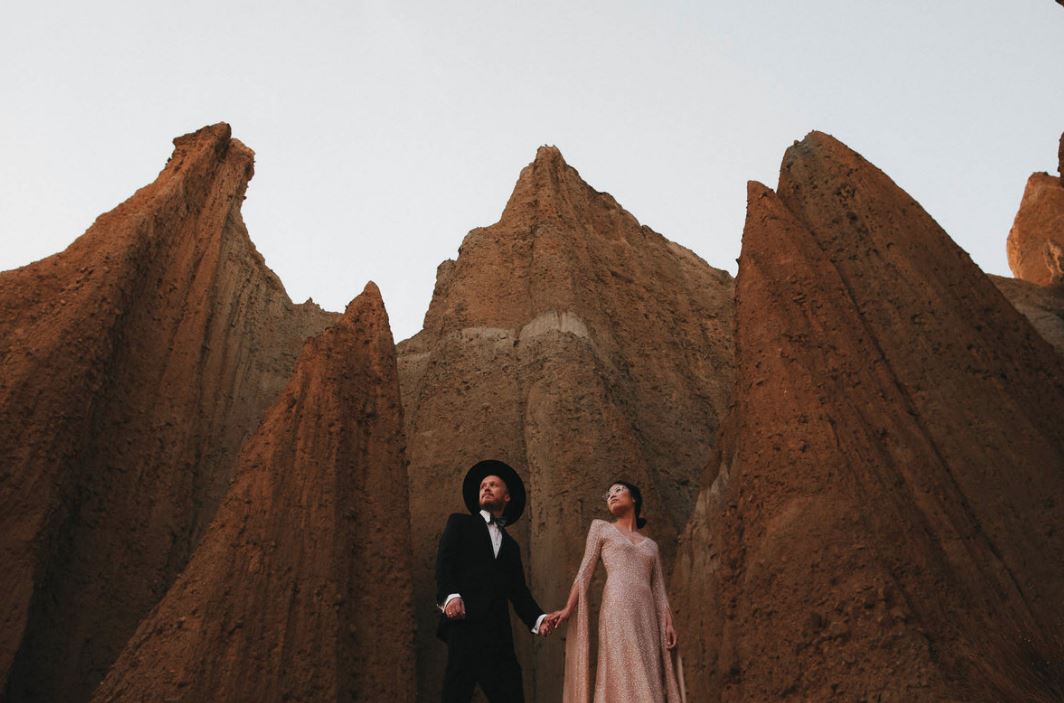 Website: https://www.timandnadine.com/
Tim and Nadine are wedding photographers in New Zealand. They have been photographing weddings for around 7 years now, and over that time they have been lucky enough to have been invited to join hundreds of couples, their families, and friends on their wedding days and adventures all over the world.
Tim and Nadine find inspiration in clean lines, negative space, beautiful architecture, photojournalism, and real connections. They love meeting new people and going to new places.
Welcoming and open to all, Tim and Nadine present diversity in their work. From DIY board game receptions in community halls to black-tie ceremonies in ancient places, they are so lucky to be able to photograph such a wide variety of unique wedding celebrations.
18)  Belinda Brown Photography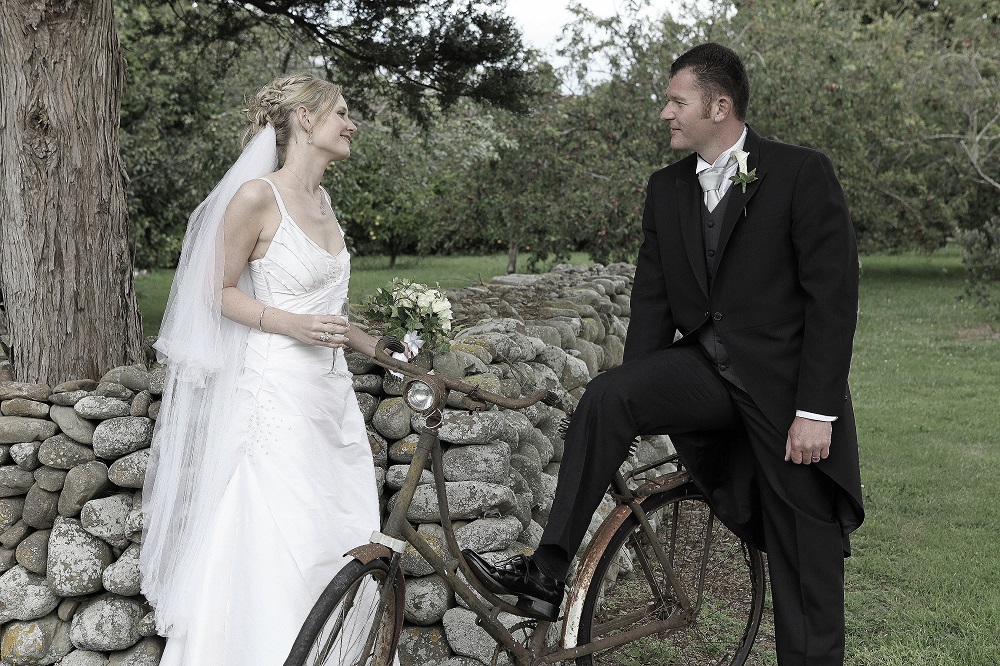 Website: https://www.belindabrownphotography.com/
Belinda Brown offers a professional and fun photographic experience that is innovative and friendly.
Selecting a Wedding photographer is just one of the important decisions you will make when organising your Wedding or Civil Union. If you are looking for an accomplished, passionate photographer who is client-focused, relaxed and flexible, book Belinda Brown for your special day. After 20 years of wedding photography, she brings a wealth of experience and an easygoing approach.
Wedding photography should be fun for all, show depth and meaning beyond the surface and convey the essence of who you are. Belinda's photos will tell stories that even you didn't see and will delight you for years to come.
19)  Paul Howell Photography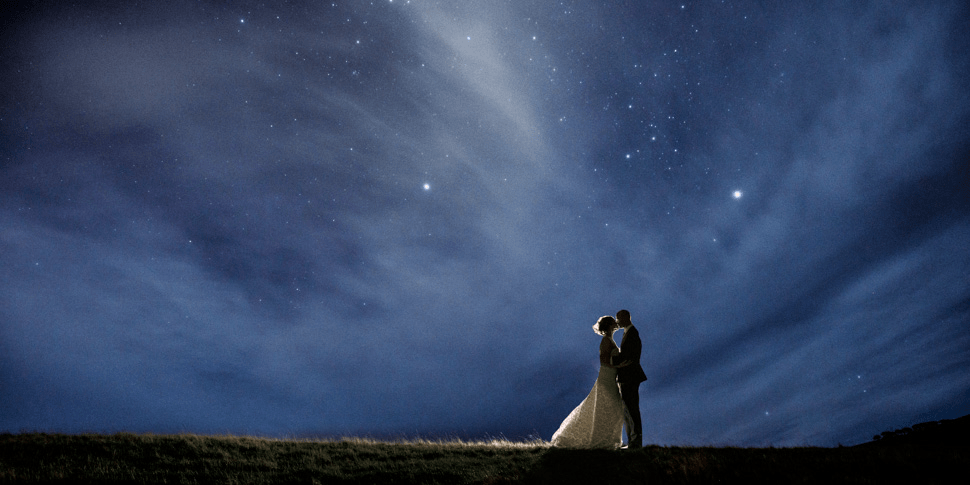 Website: http://www.howellphoto.com/
With an extensive range of experiences in the business, Paul Howell is highly competent in journalistic and editorial-style images. His experience goes beyond 15 years.
So, you can be sure he captures the small details as well as larger and more important gestures during your wedding. This ensures you can recap the joy and solidarity of everyone in the event.
Aside from that, people say he's very nice and accommodating — and even funny. It's an important trait for photographers, since in pictures, you have to be relaxed and at ease.
Although his style leans more toward the classic, he never fails to bring some creativity into his pictures too.
20) KawKawKins Photography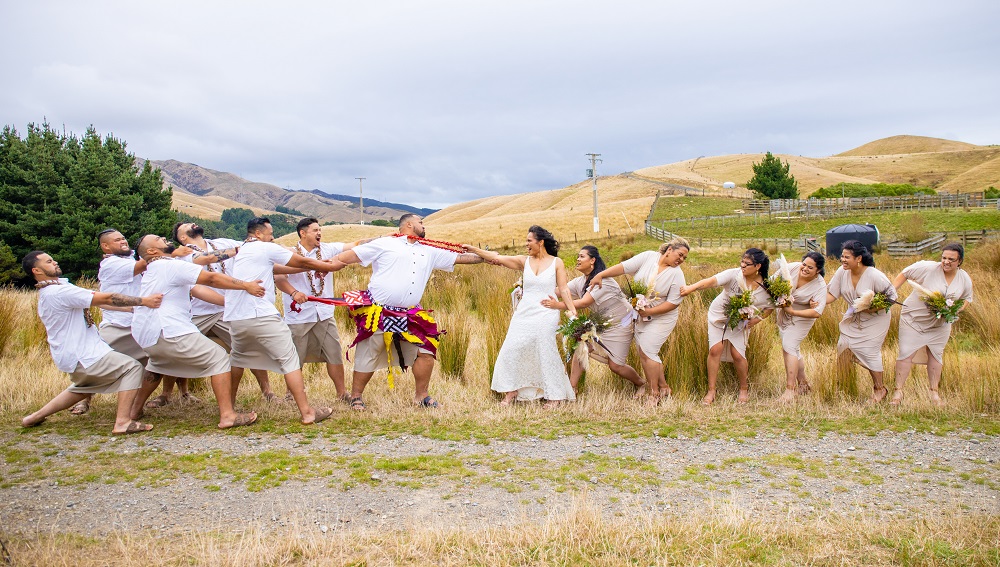 Website: http://www.kawkawkins.com/
Weddings, or the Big Day, usually only happen once in a lifetime. This is why couples are encouraged to choose only the best if they want amazing photos and videos to immortalise their special day.
Introducing KawKawKins Photography. Based in Wellington, this firm goes out of their way to capture every single happy moment during your wedding day. The finished product that you'll receive will come in the form of a wedding film that's about 5-15 minutes long.
It's the perfect package if you want a highlight reel to look back on when it comes to your wedding.
21) We Do Photography & Design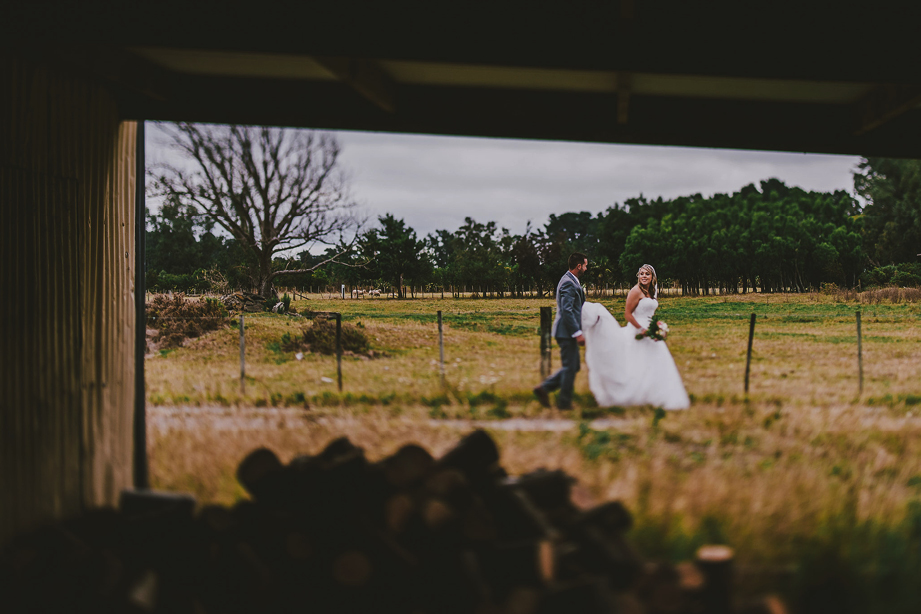 Website: https://wedo.net.nz/
We Do Photography & Design is an award winning photography company based in Wellington. It has been featured in many articles, and is well-loved and recommended by their previous clients.
It is run by the married couple Jason and Aneta, who aim to provide the best wedding photos– ones that will give couples a look into their future years together. Their modern take on wedding photography makes them one of the most sought after wedding photographers, not just their hometown, but in all of New Zealand. They are innovative when it comes to taking pictures, with each photograph proving to be different from the last.
They know how important it is to have only the most beautiful pictures taken on your special day, so they have two photographers in the location. With We Do Photography & Design, you can rest easy knowing that each special memory is captured, leaving nothing behind.
---
And there you have it for the best wedding photographers in Wellington. Depending on their style, our list should give you an idea of who to call when you throw an engagement or wedding party!
Do you have any enquiries or suggestions about our topic today? Send us a quick one through the comment section below and we'll hear you out.
In addition to your wedding day photographs, why not go for a selfie from different angles? You can read up on our best drones in New Zealand, most of which are equipped with a high definition camera for cool snapshots.