The 5 Best Welding Wellington Tradesmen
Image credit: SteelED
Welding is a crucial step in the production of metalworks and components — your product's quality will depend greatly on it. So if you're looking for fantastic welding services, we've covered the best welding Wellington tradesmen here for you.
We carefully chose professional, licenced and friendly welders who can manage the entire project. Also, we picked the ones who give reasonable rates and work promptly.
Anyway, read on to find out about the best welding Wellington tradesmen.
1)  ESL Industries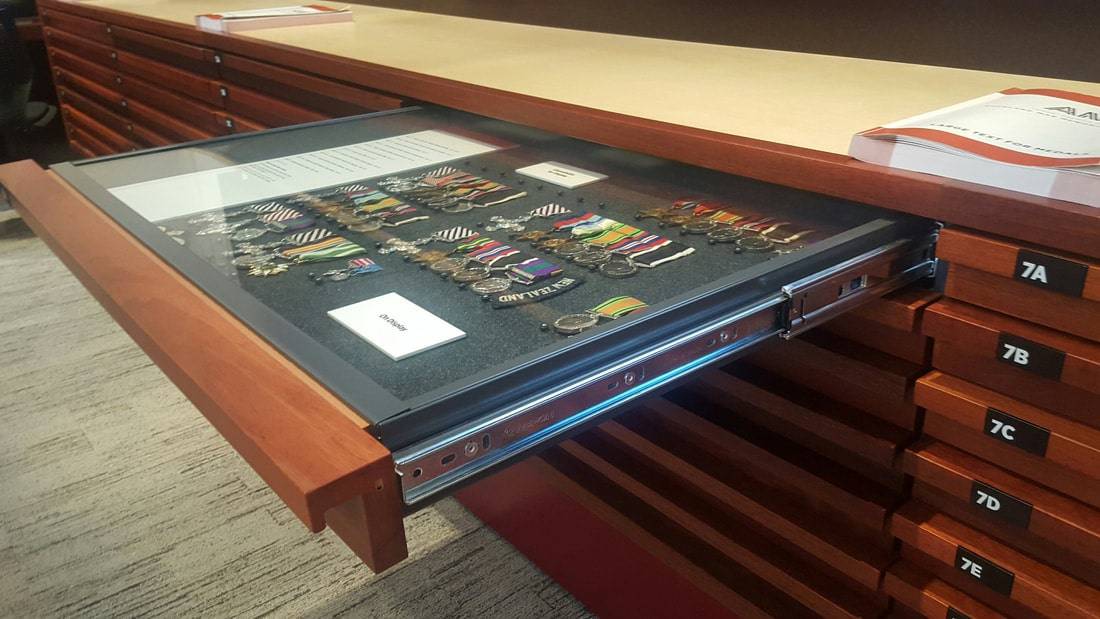 BEST FOR
Office and Industrial Cabinets
SERVICES
Fabrication

Laser Cutting Services

Powder Coating and Reconditioning

Storage Cabinets

Safes

Library Products

Polycarbonate Glass Holders

WEBSITE
http://www.eslind.co.nz/
ADDRESS
1 Aranui Street, Miramar, Wellington 6243, New Zealand
CONTACT DETAILS
+64 4-388 5657
OPERATING HOURS
Monday to Friday: 7.30am – 4.30pm
Need a file cabinet for your office or a fireproof safe at home? If you do, ESL Industries has your back! They are proudly a locally-owned and -operated company.
They have a Wellington workshop where they design, laser-cut, weld, fold, fabricate and powder-coat metal products and components based on your budget and requirements.
From linear cabinets and vinyl record cabinets to glass-top medallion drawers and flammable liquid cabinets, they aim to produce items to a high standard and lasting durability.
Highlights
Metal cabinet specialist
High-quality products
Personalised service
Wellington-owned and -operated company
2)  SteelED Engineering & Design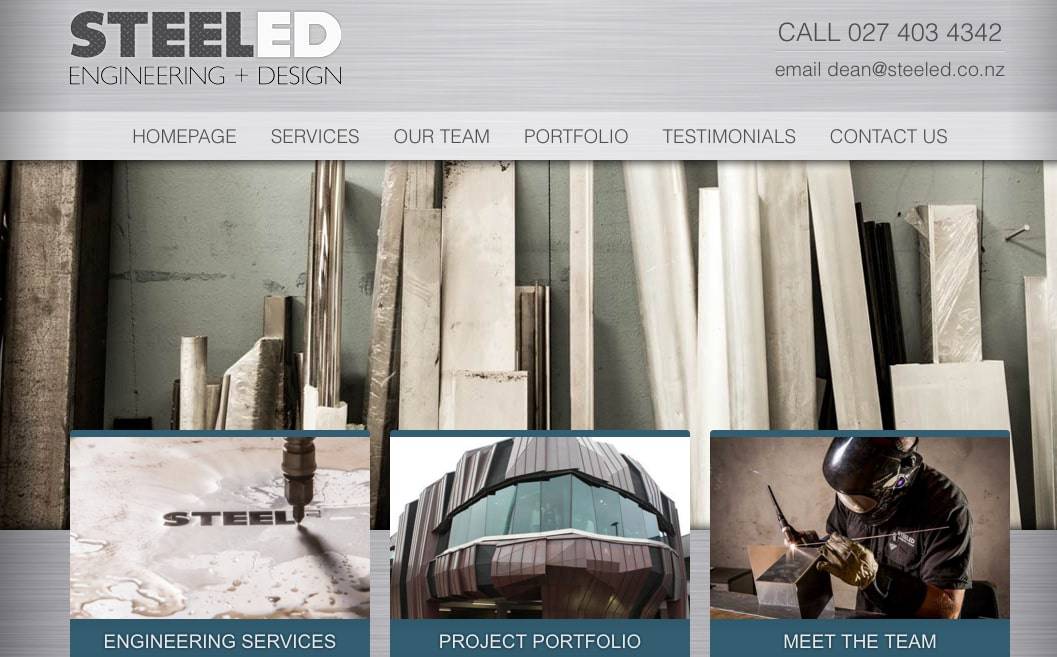 BEST FOR
Stress-Free Experience
SERVICES
Water Jet Cutting

Folding

Sheet Metal Fabrications

Welding

Finishing

Other Services

WEBSITE
https://www.steeled.co.nz/
ADDRESS
 19 Tunnel Grove, Gracefield, Lower Hutt 5010, New Zealand
CONTACT DETAILS
+64 4-973 0533
OPERATING HOURS
Monday to Friday: 8.30am – 5.30pm
For DIY projects or commercial metalworks, SteelED can provide a cost-effective solution. Since 2017, the company has been owned by expert welder Dean Murphy.
Their dedicated team has a total of 50 years' experience and uses state-of-the-art welding technology. That alone already indicates the quality and reliability of their output.
Dean can project-manage the entire fabrication process from concept to completion for a stress-free experience.
Examples of what they manufacture include flashings and steel handrails. They have done many eye-catching works in their portfolio — you can check this out on their site.
Highlights
Cost-effective metalworks
Dedicated and experienced team
Stress-free experience
Latest technology 
Customer Reviews 
One client, Mike Lovell, described how the service went for him:
"A lot of what we need is last minute and of course always needed yesterday. I have never been let down and their workmanship is outstanding. Nothing is ever a problem and it's great when receive a invoice and it generally less than you expected.
There is no other business that we deal with that offers such great service and attention to detail. I can see why they are steadily growing and offering more solutions to so many businesses."
3)  Stirling Metalworkers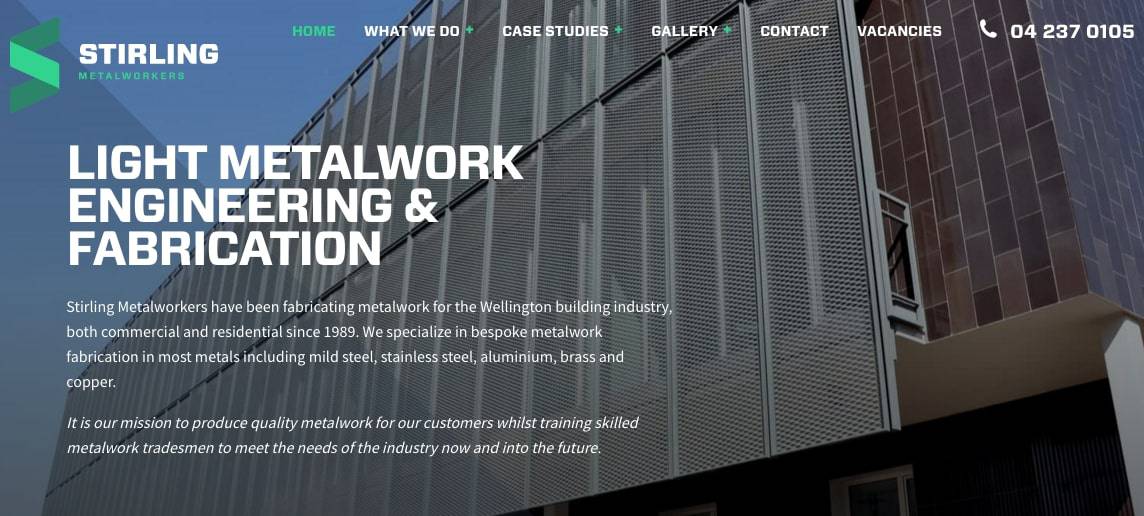 BEST FOR
Bespoke Metalwork Fabrication
SERVICES
Contract Metalworks

Handrails / Balustrades

Metalwork for Interior Fit-Outs

Sheetmetal & Production Metalworks

Unique Made to Measure

Security Products

Walkways / Trolleys & Cycle Parks / Mesh Walls

Welding

WEBSITE
https://www.stirlingmetalworkers.co.nz/
ADDRESS
5a Raiha Street, Elsdon, Wellington 5022, New Zealand
CONTACT DETAILS
04 237 0105
OPERATING HOURS
Monday to Friday: 8am – 4pm
Stirling Metalworkers is the preferred metal fabrication and welding contractor of Wellingtonians since 1989. They specialise in bespoke metalwork fabrication.
Working on stainless steel, mild steel, aluminium, brass, and copper materials, they have a qualified team including welders who are adept in mig, tig and stick welding.
Your metal product will be made to measure to fit your specifications. Whether they be downpipes, shop fitouts, gates, bollards, handrails, coffee shop counters — they do it all.
They have some of the best welding Wellington tradesmen and they cater to both domestic and commercial clients.
Highlights
Bespoke metalworks
Qualified and skilled welders
Established 1989
Cover Wellington-wide
4)  Tilley Group Ltd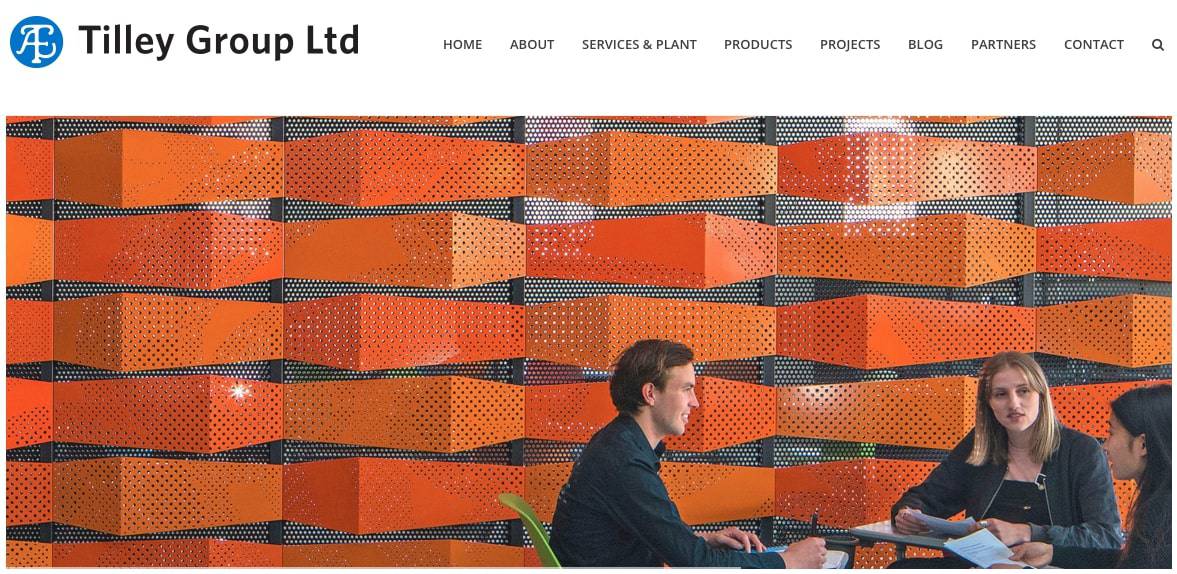 BEST FOR
Sheet Metal Products and Parts
SERVICES
Laser Cutting

Folding & Forming

Turret Punching

Tool Room

Welding

Design Services

WEBSITE
https://tilleygroup.co.nz
ADDRESS
1-7 Jean Batten Street, Rongotai, Wellington 6022, New Zealand
CONTACT DETAILS
+64 4 387 7009
OPERATING HOURS
—
Since 1921, Tilley Group Ltd has been designing and engineering sheet metal products and parts. They provide a complete range of services in New Zealand and Australia.
At the core of their operations is their experienced team equipped with the latest technology. This combination lets them craft innovative and high-quality metalworks.
Their team can advise and provide suggestions to ensure the best product, as with one client. He also said that they have a fast turnaround for you to get the finished product as quickly as possible.
Tilley Group Ltd has some of the best welding Wellington tradesmen as well as experts in laser cutting, folding and forming, turret punching and design services.
Highlights
Premium sheet metal products
Fast turnaround
Experienced welders
Latest premium equipment
Customer Reviews 
On Facebook, Stuart Dersley commented: 
"A local professional manufacturing company, with good quality products and exceptional service."
5)  Steve's Welding Services
BEST FOR
Full Spectrum of Welding Services
SERVICES
●     Structural Steel

●     Beams and Posts

●     Earth-Moving Equipment

●     Aluminium Fabrications

●     Aluminium Repairs

●     Tank Repairs

●     Boat Repairs

●     Balustrade Repairs

●     Stainless Steel Fabrication

●     Maintenance Welding

●     Transport Engineering

●     Stairways

●     Trailer Repairs

●     Truck Repairs

●     Earthquake Proofing

WEBSITE
https://www.weldingwellington.co.nz/
ADDRESS
148 Eastern Hutt Road, Lower Hutt, Wellington, New Zealand
CONTACT DETAILS
04 567 4453

027 441 1568

OPERATING HOURS
—
Steve's Welding Services has a qualified team that has more than 50 years' experience combined. They are a small welding business that services clients Wellington-wide.
They offer a full spectrum of welding work, from truck and boat repairs to stainless steel fabrication and structural foundations, and everything in between.
Here, they provide a prompt and reliable service. Additionally, all their workmanship is guaranteed.
And as they have some of the best welding Wellington tradesmen, they can weld almost anything you can think of. 
Highlights
Qualified welders
Full spectrum of welding projects
Prompt & reliable service
Guaranteed work
And that concludes our list of the best welding Wellington tradesmen. Whatever you may need, these talented welders can produce premium metal products for you.
Did we miss other great welders? If you think we did, just send us a message and we'll update this post as soon as we can.
By the way, feel free to check out our other construction lists. For instance, you can read about the best sheds Wellington professionals if you're planning to have a workshop or storage by your house.