Image from Neat Places
By Isla Thompson
Planning for a night of fine-dining to satisfy your discerning palate? If you are, Wellington is the perfect place for that.
The world's cuisine can be enjoyed in different spots around the coolest little capital. Whether it's a salmon dish, fresh salad, or flavoursome pizza, we have you covered.
The fares of our featured restaurants are seasonal and fresh. Moreover, they also have a diverse range of wines for you to pick from and relish your meal with.
So go ahead and choose from our top restaurants below. Bon appétit!
The Best Wellington Restaurants
If you're ready, we now give you the best Wellington restaurants you can visit!
1)   Salty Pidgin
| | |
| --- | --- |
| BEST FOR | Turkish pizzas, award-winning wines, and variegated craft beers |
| SERVICES | Dinner Wine & beer Takeaway Events |
| WEBSITE | http://saltypidgin.nz/ |
| ADDRESS | 5 Todman Street, Brooklyn, Wellington, New Zealand |
| CONTACT DETAILS | 04 385-9137 |
| OPERATING HOURS | Monday & Tuesday: closed Wednesday – Sunday: 4.00 PM till late |
| PRICES | Please refer to their dinner menu and rates here For wine and beer beverages, check their prices here |
Come by Salty Pidgin for a delectable dinner during the week. It has a bright and relaxing atmosphere with a cosy open fire to enhance your dining experience.
Their super-tasty food is made from the freshest and most seasonal ingredients. This is perfectly complemented by their expansive, award-winning wines and craft beers.
For a start, you can try their wholesome green leaf salad consisting of watercress and tarragon dressing. Then, order their famous Turkish pides (pizzas) like beef kofta or shaved lamb shoulder.
The roadside modern bistro is just 5 minutes away from Central Wellington. It's open from Wednesdays to Sundays from 4 pm till late.
Pros
Convivial atmosphere
5 minutes from Wellington City
Uses fresh and seasonal ingredients
Cons
Customer Reviews
Concerning the food and service, Salty Pidgin is an exceptional restaurant delighting guests that come, whether for dinner or brunch.
Let's read Rosie's review of the restaurant:
"We visit the Salty Pidgin every time we are in Wellington, our favourite place. Always delicious food, this time we had the beef fillet and the entree & main specials. Excellent service & relaxed atmosphere."
Furthermore, another customer wrote this comment:
"Thrilled to see cauliflower still on menu! Amazing tartare and kingfish. Lovely atmosphere and attentive staff. Thank you!"
2)   Spring Kitchen
| | |
| --- | --- |
| BEST FOR | Asian-inspired dishes in a pleasant restaurant |
| SERVICES | Lunch Dinner Bar Takeaway |
| WEBSITE | https://springkitchen.co.nz/ |
| ADDRESS | Corner of Lambton Quay and Grey Street, 28 Grey St Wellington, New Zealand 6011 |
| CONTACT DETAILS | +64 4-499 3496 |
| OPERATING HOURS | Monday – Sunday: 12.00 – 2.00 PM, 5.00 – 9.00 PM |
| PRICES | Kindly refer to their menu and rates here |
Spring Kitchen is an Asian-fusion restaurant that's nestled within the 1920s-fashioned DoubleTree hotel by Hilton Wellington.
It offers a mix of Asian flavours and New Zealand produce, resulting in an innovative and supreme gastronomic experience. The delicious culinary fusion can grab your emotions, interest, and palate.
Enjoy their spicy tandoori salmon meal with a lentil cracker on top or extra good Podi-spiced venison that comes with mustard potato and charred broccolini.
And for the main, they have special Angus tenderloin beef with smoked eel and truffle mash over delicious curried butter sauce. Have some fine wine with that.
Pros
Asian-inspired dishes
Refreshing artisan cocktails
Friendly staff
Cons
Customer Reviews
Despite some complaints about order delays, most customers enjoyed their dining experience here. They said it had superb food and attentive and friendly staff.
One guest named Paul R. wrote of the restaurant:
"Staying at the Doubletree and luckily decided to drop by for drinks and were not dissapointed. Friendly staff and great drinks menu. 10/10 would come again!
Faqs about the Best Wellington Restaurants."
Shweta G. also mentioned this:
"Excellent food and warm staff made our group dinner fantastic and memorable….thanks to the team."
3)   The Chippery
BEST FOR
Fresh and locally sourced fish 'n chips
SERVICES
Takeaway Dine-in Catering
WEBSITE
https://www.thechippery.co.nz/
ADDRESS
0 Murphy Street, Thorndon, Wellington, New Zealand 6011 5 Majoribanks St, Mt Vic, Wellington, New Zealand 6011
CONTACT DETAILS
+64 4-382 8713

[email protected]

OPERATING HOURS
Monday – Thursday & Sunday: 4.00 – 8.00 PM Friday & Saturday: 12.00 – 8.00 PM
PRICES
Check out their menu here
Craving delicious fish and chips? If so, why don't you order from The Chippery? They have two branches located in Mt Victoria and Thorndon.
They are easily one of the best Wellington restaurants. That's because their fish, crafted beer batter, and agria chips are all locally sourced for a fantastic taste!
Their broad menu offers a lot of choices. From ordinary fish 'n chips to slow-roasted pork belly burger and Greek salad, there's something for everyone.
That said, if you have a special diet, don't hesitate to ask the Chippery team. They can make a gluten-free, vegan, or vegetarian meal for you.
Their daily specials give more options whenever you order. And if you've set a small get-together at home with family and friends, catering options are also available.
Pros
Locally sourced ingredients
Offers gluten-free, vegan, and vegetarian options
Caters for large groups
Cons
Customer Reviews
One client with coeliac disease benefitted from the gluten-free meals of The Chippery. Another said that she took visitors here to show how great Wellington is.
Here's a comment from Mike about the eatery:
"Holy moly, this place is a real find… best fish and chips I have ever tasted!! And the pineapple rings, and the burgers!! So mouthwatering delicious. No matter where you might be staying in Wellington you gotta track this place down. We went to the Thorndon shop on 10 Murphy Street."
One customer got value from her order here:
"We enjoyed our meals we purchased using a treat me voucher that I paid $15 for $30 worth of food. Also staff were very friendly too."
4)   Little Penang
| | |
| --- | --- |
| BEST FOR | Authentic Malaysian street food |
| SERVICES | Dine-in Takeaway Coffee & tea |
| WEBSITE | https://www.facebook.com/LittlePenang/?ref=page_internal |
| ADDRESS | 175 Victoria Street Wellington, New Zealand 6011 44 The Terrace, Te Aro, 6011, Wellington, New Zealand 6011 |
| CONTACT DETAILS | Victoria Street: 04 382 9818 The Terrace: 04 390 8844 Email: [email protected] |
| OPERATING HOURS | Monday – Thursday: 11.00 AM – 3.00 PM, 5.00 – 9.00 PM Friday: 11.00 AM – 3.00 PM, 5.00 – 9.30 PM Saturday: 11.00 AM – 9.00 PM |
| PRICES | View their menu and rates here |
Garnering 5 stars on The Dominion Post, Little Penang is a restaurant prides itself on serving authentic Malaysian food.
They have an array of dishes including the iconic Char Koay Teow, which is a fried noodle with prawns and pork sausages, as well as different curry and rice dishes.
To top it off, prices are affordable at Little Penang. Customers say that the food is supremely good and that the portions are big enough that you can share with your family.
Pros
Authentic Malaysian food
Affordably priced
Family-sized portions
Accepts cash and credit card payments
Cons
Customer Reviews
Facebook reviewers mostly said Little Penang had great authentic food and friendly service. Hence, it's one of the best Wellington restaurants you can go to.
One guest, Nina C., remarked of the Malaysian restaurant:
"It was my first real, authentic Malaysian food experience and it was really good! "
Furthermore, check out this review from Mark H.:
"Fantastic food, great prices and we really feel looked after every time we eat here. We always travel down from Hamilton just to get your food."
5)   Egmont Street Eatery
BEST FOR
Creatively presented and satisfying fare
SERVICES
Breakfast Lunch Dinner Cakes Catering
WEBSITE
https://www.egmontstreet.co.nz/
ADDRESS
11 Egmont Street, Wellington, New Zealand 6011
CONTACT DETAILS
+64 4-801 6891

[email protected]

OPERATING HOURS
Monday – Saturday: 9.00 AM – 2.00 PM, 5.30  – 9:00 PM Sunday: 9.00 AM – 2.00 PM
PRICES
Please refer to their website for their menu with rates
Located along the Egmont Street laneway, Egmont St Eatery is a cosy restaurant with quaint amber lights, plant displays, and lots of natural light inside.
It's an all-in-one restaurant serving brunch, lunch, and dinner. As they offer a broad selection of stunning and scrumptious food, you are spoilt for choice.
Try their baked focaccia bread with white anchovy dressing and whipped hapuka roe. After that, you can order a buttermilk chicken burger and a yummy fried cauliflower salad.
They have an array of drinks you can order, be it coffee, wine, or craft beer. Also, you can dine al fresco around some greenery and sunshine.
And if you find it hard to decide on what food to order, their caring staff will provide you with their best recommendations.
Pros
Creatively presented food
Great array of dishes
Cosy space
Caring staff
Cons
Higher-priced compared to others
Customer Reviews
Customers praise the wonderful service, cosy atmosphere, and great food. One client went to this joint all the way from Kapiti Coast to enjoy what it has to offer.
Let's read Kyle's review of the eatery:
"Always try and visit whenever I'm in Wellington. Really cool eatery, tucked away and cozy. Great spot to people watch and enjoy a coffee. Friendly staff, highly recommend."
Here's a comment from another satisfied client:
"The French toast was amazing! So soft and fluffy. Great flavours!"
6)   BambuchiSan
BEST FOR
Asian-Inspired Cuisine
SERVICES
Japanese Meals, Function Rooms, Events
WEBSITE
https://www.bambuchisan.com/
ADDRESS
31 Waitoa Road, Hataitai
CONTACT DETAILS
PH: (04) 386-4615
MOB: 02108661434
[email protected]
OPERATING HOURS
Tues – Sat: 4pm – late
Closed Sunday & Monday
PRICES
Menu
BambuchiSan is the perfect place if you feel like having Asian-inspired food. They aim to provide diners with creative and affordable meals.
They offer a wide range of mouthwatering dishes, from small eats to large platters meant for sharing. If you're there for a night out, you might be interested to know that they also have various alcoholic beverages in stock.
They serve 100% gluten-free food. If you have allergies, you can inform them so that they can serve you suitable alternatives.
Pros
Wide variety of food
Numerous seating options
Private dining area available
Hosts various events
Cons
7)   Saigon Taste
Saigon Taste offers Vietnamese meals for breakfast, lunch, and dinner. Their menu includes some of the most popular dishes in Saigon.
Their specialties are the Saigon Fresh Summer Rolls, Beef Noodle Soup, and Hue's spicy noodle soup. For beverages, their Saigon Beer is a must-try, especially when paired with their snacks.
The quality of their dishes is assured, thanks to their knowledgeable staff. Feel free to dine in their warm restaurant, or order a few dishes for takeaway.
Pros
Ethnic Vietnamese cuisine
Wide variety of dishes
Knowledgeable staff
Speedy service
Cons
Might be full during dining hours
8)   Mekong Cafe
BEST FOR
Vietnamese Cuisine
SERVICES
Dine-In, Pickup, Takeaway
WEBSITE
https://www.mekongcafewellington.com/
ADDRESS
138 Vivian Street, Te Aro, Wellington 6011, New Zealand
CONTACT DETAILS
04-801 8099
[email protected]
OPERATING HOURS

Monday: 11.00am – 9:00pm

Tuesday: Closed

Wednesday: 11.00am – 9:00pm

Thursday: 11.00am – 9:00pm

Friday: 11:00am – 9:30pm

Saturday: 11.00am – 9:00pm

Sunday: 11.00am – 9:00pm

Public Holidays: 11:30am – 8:30pm

PRICES
Menu
Mekong Cafe aims to offer the most authentic Vietnamese dining experience to the residents of Wellington. They take pride in their fresh and flavorful dishes.
The dishes in their extensive menu are all made from original recipes. Each item is carefully crafted to dazzle all the senses.
Dining at their warm and inviting restaurant is sure to leave a lasting impression. Diners are also free to make reservations for pickup or delivery.
Pros
Fresh and bold flavors
Original dishes
Excellent presentation
Inviting atmosphere
Cons
Reservation might be needed during peak hours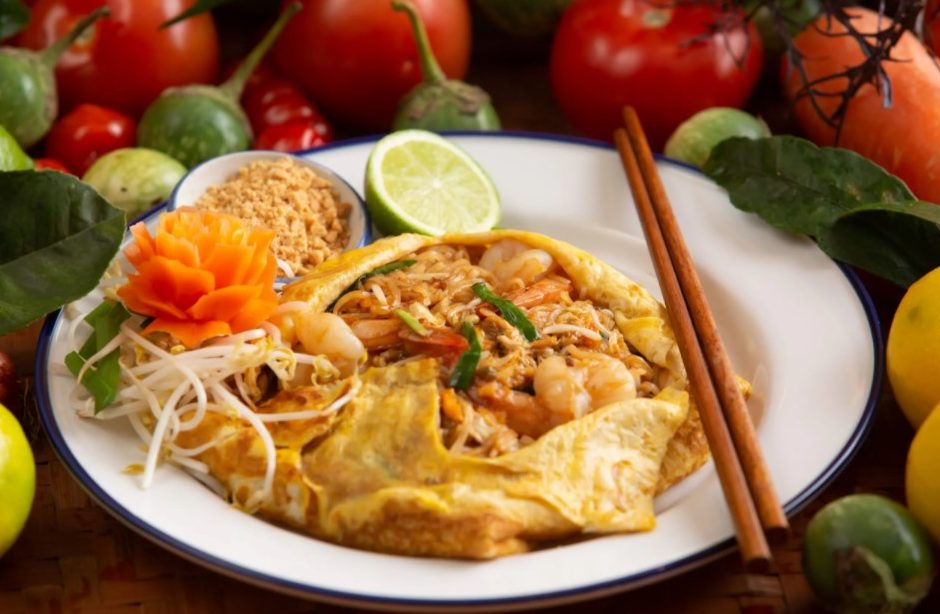 BEST FOR
Authentic Thai meals
SERVICES
Lunch, Dinner, Takeaway
WEBSITE
https://www.somtumthai.nz/
ADDRESS
124 Cuba Street, Wellington 6011
CONTACT DETAILS
+64 4-213 8665
OPERATING HOURS
Mon – Thurs: 11:30 AM – 9:00 PM
Fri – Sat: 11:30 AM – 10:30 PM
Sun: 11:30 AM – 8:30 PM
PRICES
Menu is found on the main page
Somtum Thai Restaurant is a place that offers a great selection of Thai cusisine. Made with only the freshest and best ingredients sourced locally, the consistency of the quality of their food is one to note if you're one to repeat your favorite meals
Experience good Thai food, try out their Pad Thai, curry, and noodle soups. Book your seat reservations at Somtum Thai Restaurant's website.
Pros
Caters for other dietary requirements like vegan, gluten-free, and nut-free options
15% off your 1st order
Cons
Customer Reviews
Somtum Thai Restaurant has garnered high reviews from their customers. Check out some of them below:
"One of the best Thai Food restaurants in Wellington. The menu for thai street foods is excellent. If the menu says prawn you get prawn not a whole load of vegetables. Loved it. Reminded me of good food in Thailand the staff too are very courteous. 5 stars." – Jenson Colaco
"Scrumptious thai food! Definitely loved everything.. food, service and atmosphere. Good sized portions and waitress taught us how to pronounce the menu items properly as we were failing!
We were given a spice rack with different options to make our meals spicier if needed.
I've always missed this restaurant as there is so many options on Cuba St but definitely not a place to miss! Try it out for yourself" – C Deans
"Amazing Thai food. One of the rare really authentic place with Thai food in NZ. Ordered Tom yum soup and minced pork basil rice and it felt like I was back in Thailand again." – Meifern Kng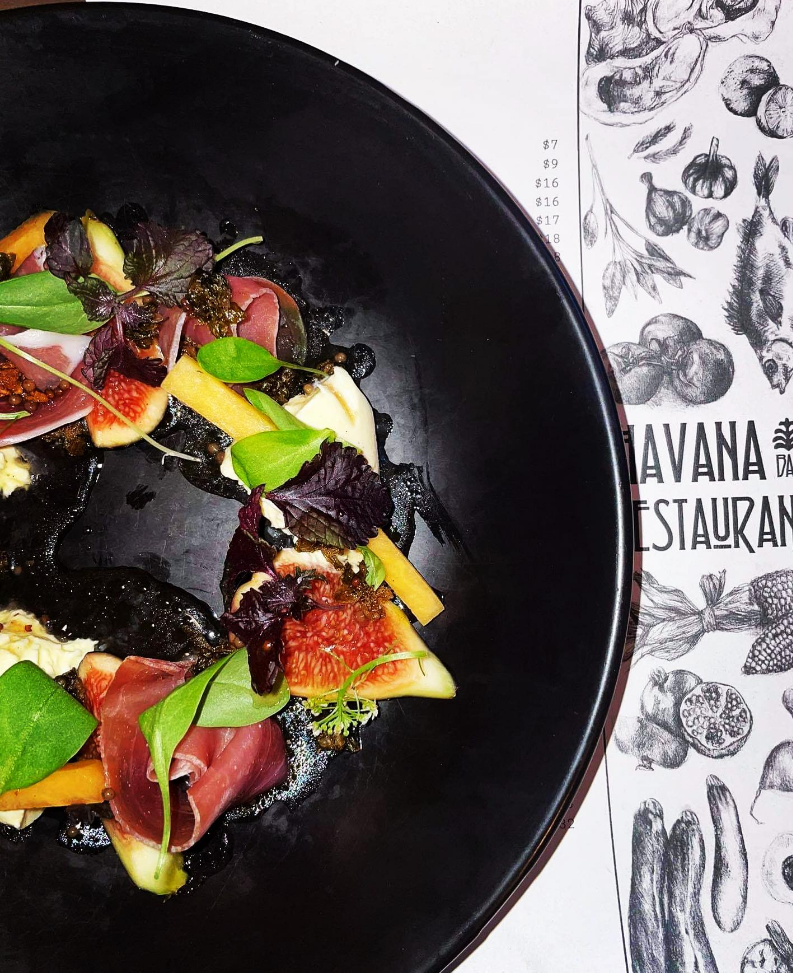 BEST FOR
Authentic Thai meals
SERVICES
Lunch, Dinner, Takeaway
WEBSITE
http://havanabar.co.nz
ADDRESS

32a – 34 Wigan St, Te Aro, Wellington

CONTACT DETAILS
Email: [email protected]
Phone: (04) 384 7039
OPERATING HOURS
Tuesday – Saturday 4pm til late + Friday Lunches from midday
PRICES
Menu
Havana Bar has been aptly described as a Cuban oasis in Wellington, New Zealand. Customers can find the quaint establishment nestled amongst high rise neighbours.
Those looking to enjoy scrumptious Cuban-inspired food and drinks alongside the finest music need not look further as Havana Bar offers just that. Their extensive menu and excellent customer service makes this restaurant a go-to for locals and visitors.
Pros
Group menus available
Quick service
Great tasting cocktails
Open till late
Cons
Customer Reviews
Havana Bar has earned a 4.5 rating on Google Reviews. Here are some things that customers have said about it.
"What a great experience. Warmly welcomed and taken to table. Menu explained and we took a few moments to decide. Chose 4 small plates, and 2 large plates to share between the two of us. Highlights were the zucchini salad, the chicken thighs and the bone marrow was so good, we ordered a second one!"

"Love the food here. Greet service. Shared our meals which is always fun getting the right balance …… hadn't seen our friends in a while so a lot to catch up on. We were sitting below a ceiling speaker and have to say was quite an effort to hear each other talk. Think it's important to get that music ambience balanced so that can talk comfortably at the table. Perhaps next time"

11. Cashmere Lounge

BEST FOR
Restaurant/Wine Bar
SERVICES
Dinner, Drinks
WEBSITE
https://www.cashmerelounge.co.nz/
ADDRESS

4 Cashmere Ave

Khandallah, Wellington, NZ

CONTACT DETAILS
04 891 1089
OPERATING HOURS

Tuesday – Saturday 4pm-11pm

PRICES
Menu
The Cashmere Lounge is a restaurant and wine bar located in the Wellington suburbs. They take pride in offering an excellent selection of food and drinks.
Their dinner menu includes various meat and seafood, as well as sides and desserts. Each dish you choose is sure to be prepared by their expert chefs with care.
While their opening hours are restricted to the evening, you can also drop by at any time for a drink. No matter what you choose, The Cashmere Lounge is sure to offer you a relaxed dining atmosphere to enjoy.
Pros
Creative cuisine
Great selection of wines
Excellent customer service
Takeaway available
Cons
Opens in the evenings only
12) Masala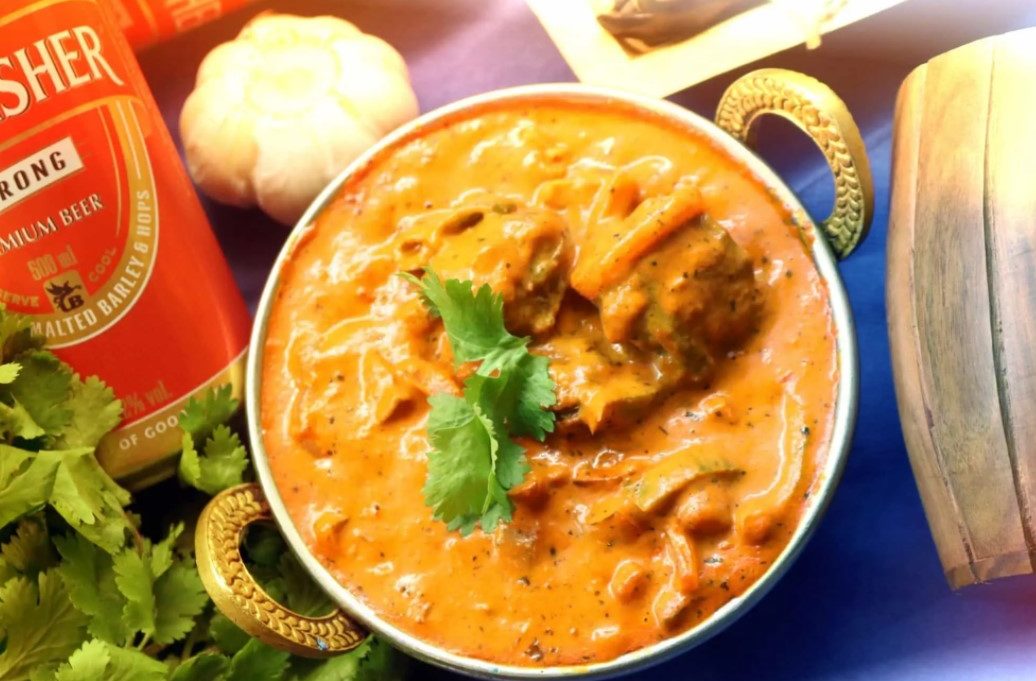 BEST FOR
Vegetarian Curry
SERVICES
Lunch, Dinner, Catering
WEBSITE
https://masala.gen.nz/
ADDRESS
12 Allen Street, Te Aro, Wellington
CONTACT DETAILS
04 385 2012 or 021 775001
OPERATING HOURS
Lunch: Mon – Fir 11:30am- 2:30 PM
Dinner: Mon – Sun: 05:00pm – Till Late
PRICES
Menu can be opened in the website
Masala provides one of the best Indian cuisine in all of Wellington. With the culinary skills of their chefs, rest assured that what they bring from kitchen to table is all fresh and authentic. Add on to it the exotic drinks they have to offer and you surely will have a good dining experience.
Catering services are also available in case you need one for an event or party, They have pre-set menus and customized ones fit to your taste.
Check out more of the details on Masala's website or book a table reservation there as well.
Pros
Decades of experience
Meat cooked traditionally in charcoal clay oven
Flexible packages for catering
Cons
Restaurant can be so packed that service is slow
Customer Reviews
Masala has received a lot of good reviews from their customers, deeming them a restaurant someone needs to go to if they're ever craving. You can read some of their feedbacks below:
"There are few restaurants that serves authentic Indian cuisine and this is one of them. If you are in Wellington definitely must try.
Whenever out of India I rarely go to restaurants serving Indian cuisine but Masala Cafe and Bar really stood out in terms of flavours, ambience, service and chef who is always up for a good chat." – Karan Doshi
"Decided to go to Masala for a takeaway. We had a drink at the bar while awaiting our order. Great service and it was a wow when we tasted the food. Pretty hard to beat and very comparable to Indian Affair, Taupo." – Joyce Watson
"Good service and delicious food, specially if you love creativity check their walls, you will definitely laugh and enjoy😊" – Sunny Dhindsa
13) Where's Charlie?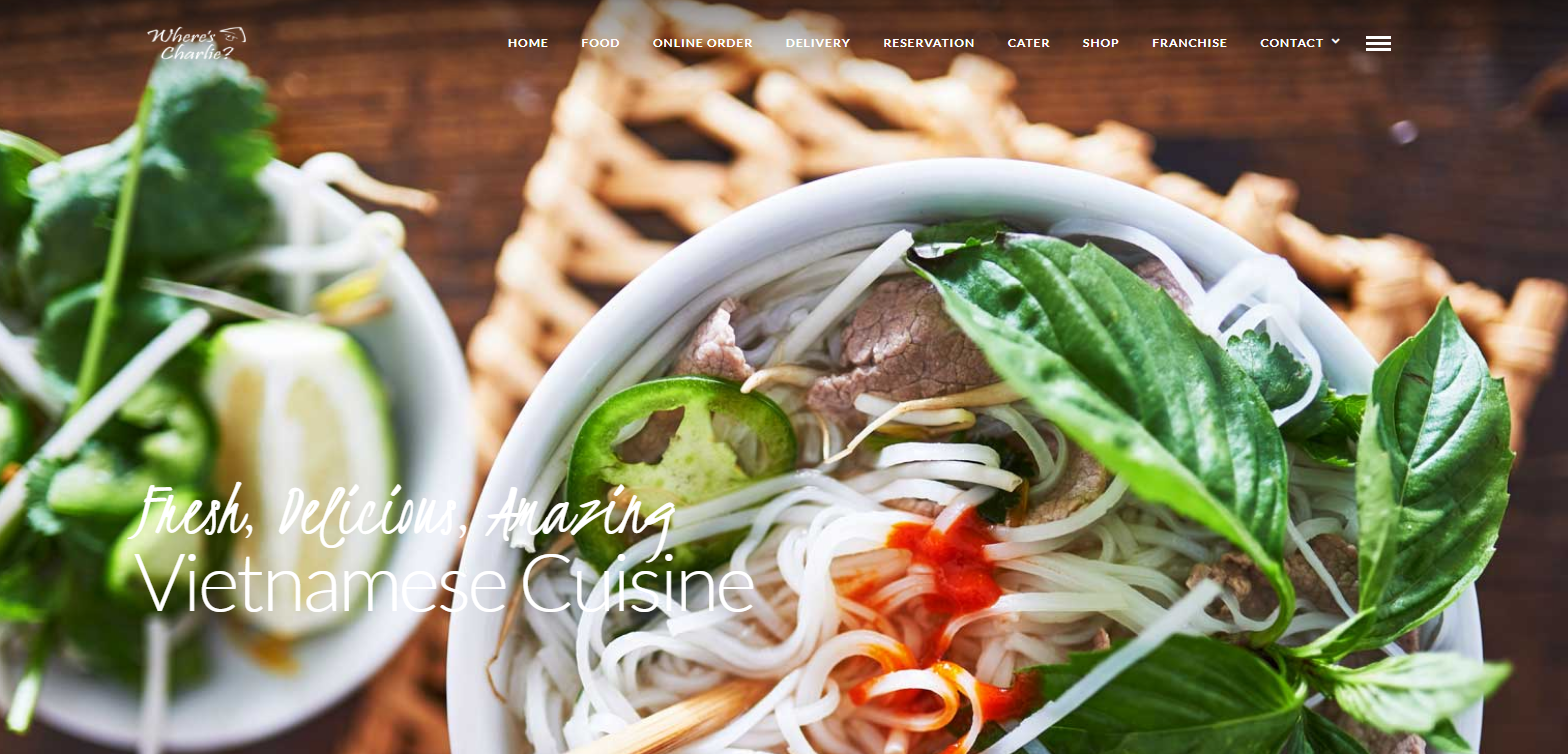 BEST FOR
Vietnamese cuisine
SERVICES
Dine-in, takeout, and delivery Vietnamese food
WEBSITE
http://wherescharlie.co.nz/
ADDRESS
108 Lambton Quay, Wellington
CONTACT DETAILS
OPERATING HOURS
Monday – Friday, 7:30 AM to 8:00 PM
Saturday – Sunday, 9:00 AM to 2:30 PM
PRICES
Please refer to their menu
A fast, casual, yet extremely elegant diner. Where's Charlie? is the place to be especially if you're looking for authentic Vietnamese Cuisine. Their menu upscales their Vietnamese choices and adds a contemporary twist to them.
With the restaurant's refreshing flavor palette full of fresh greens, it comes as no surprise that their menu also caters to those who have vegan preferences.
The best part is that this Vietnamese cuisine can't only be experienced by dining in because they also offer take-out and delivery! It's fresh Vietnamese food that can be enjoyed within the comfort of your home.
Pros
Vegan options available
Offers takeout and deliveries
Cosy ambience
Cons
No liquor license
Closes early on weekends
Customer Reviews
Where's Charlie has food and ambience in the bag and its a great place for Vietnamese Cuisine. Let's read one review of the restaurant:
"Stumbled on this central eating place and couldn't believe it. Stood for some time to watch where the locals were eating and picked Where's Charlie and are we glad we did. Beautiful and fresh authentic food. Wonderful flavours and spice. Massive serving – hint you dont need an entree. Would have come back again if we had stayed longer."
Another customer wrote:
"I love Vietnamese food. They are in the capital market on the Willis st side. I tried their ginger chicken which you can opt for rice or noodles or salad. They had great service and were very accommodating separating my meal so my vegetarian friend could share my salad. Fast and delicious. If you like low carb this place has healthy options."
14) The Old Quarter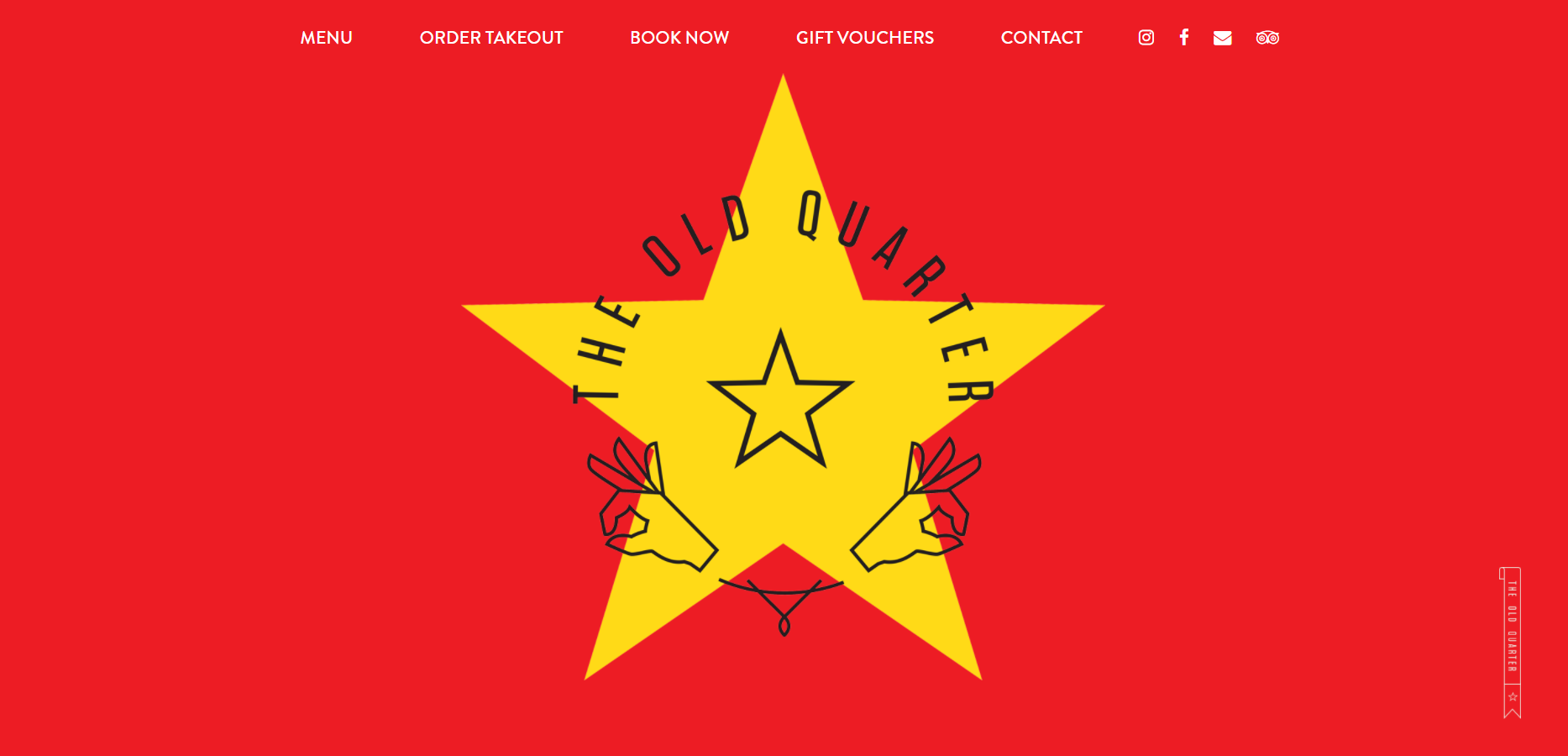 | | |
| --- | --- |
| BEST FOR | Modern Vietnamese Cuisine |
| SERVICES | Lunch, Dinner, Set Menus |
| WEBSITE | https://theoldquarter.co.nz |
| ADDRESS | 39b Dixon St, Te Aro, Wellington 6011 |
| CONTACT DETAILS | 04 385 3916 |
| OPERATING HOURS | Monday – Sunday: 11:30 AM – 3 PM, 5 PM – 10 PM |
| PRICES | |
The Old Quarter is perfect for diners who crave modern Vietnamese Cuisine. It provides meals for lunch and dinner.
Their experienced and skilled chefs guarantee that any meal you order is sure to taste great. They make sure to use authentic recipes for their dishes.
If you're looking to wind down in the evenings, they also have a drinks menu available for you. Takeout is also available for those who don't have time to dine in.
Pros
Various menus available depending on time of day
Delicious meals
Experienced chefs
Excellent service
Cons
Not open during early mornings
And that wraps up our list of the best Wellington restaurants. You'll enjoy the fantastic food and wine while feeling relaxed inside the restaurant.
Have you been to any of these restaurants before? If you have, share with us your experience by writing a comment below, and we'll get back to you in a bit.
Want to dine in an authentic Italian restaurant? You can read about the best Italian restaurants in Wellington for neat ideas!