By Tony Wang
In the midst of our work and relationships, doing yoga keeps us calm, healthy, and active (not to mention flexible). If you would like to know about the best yoga studios in Auckland, you're in luck, as we have listed them down here.
Certain yoga styles appeal to different personalities. Some like a more intense exercise such as hot yoga and some like the calmer, zen-like relaxation of yin yoga.
Either way, what also counts is the place where you're having yoga. Of course, a more open and tranquil place tends to resonate more with your peace within, whereas a fitness studio usually has a classroom of people doing yoga around you that could be noisier but also more motivating.
So let's now visit these studios one by one and see what they have to offer. Beginner or not, these yoga studios will be perfect for anyone wanting to practise their yoga in Auckland.
1) Yoga Academy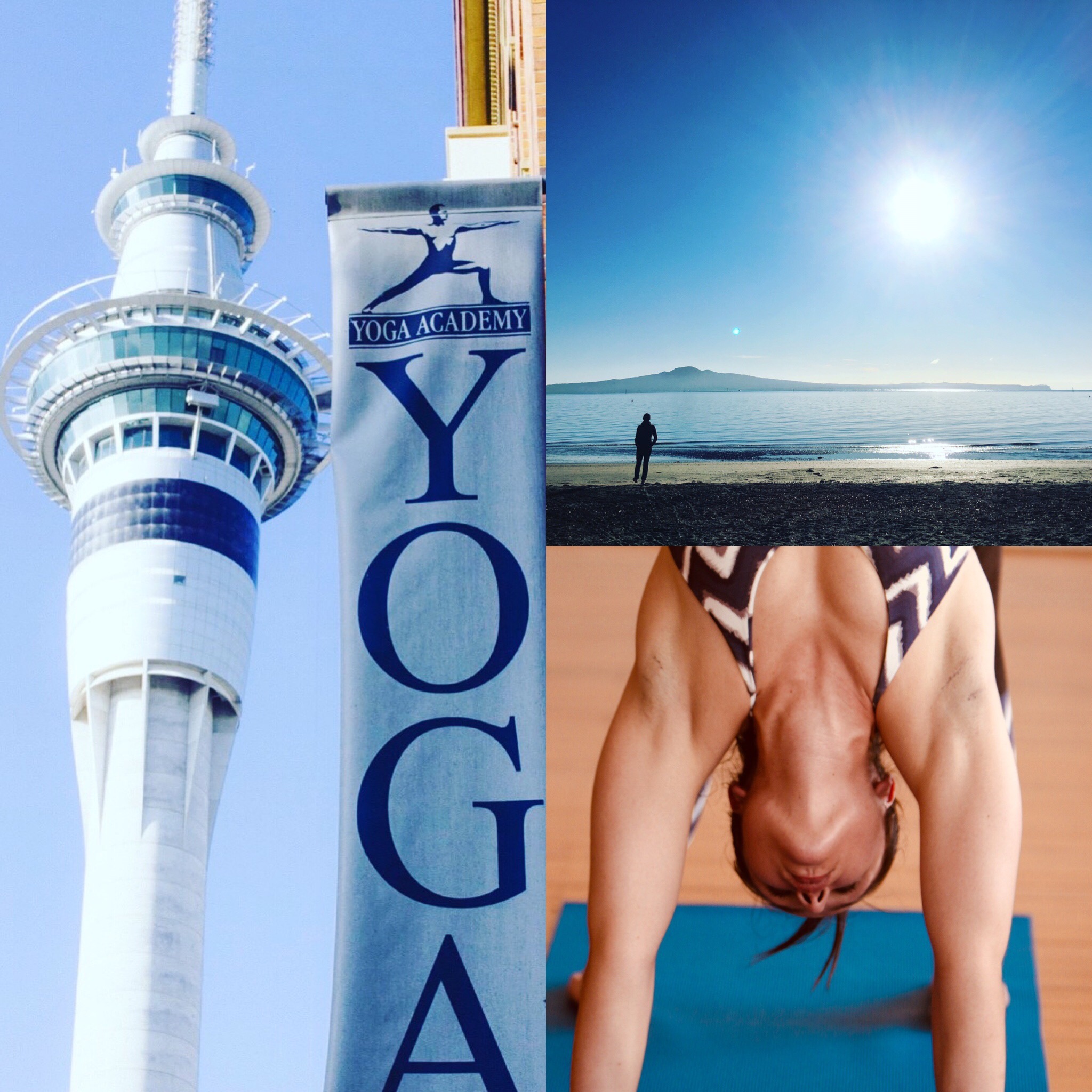 BEST FOR 
Life-Changing Yoga Classes
SERVICES
Ashtanga, Hatha, Online Classes, Meditation/Mindfulness
WEBSITE
http://www.yoga.co.nz/
ADDRESS
190 Federal St, Central City, Auckland, New Zealand
CONTACT DETAILS

+ 64 9 3570750

OPERATING HOURS
Monday, Tuesday and Thursday: 6am – 8pm

Wednesday: 5.30pm – 7pm

Friday: 6am – 6.30pm

Saturday: 8am – 5pm

Sunday: 8am – 11.30am
What more can you ask for other than yoga classes right at the heart of the city? Yoga Academy is based in Federal St. in Auckland City. Known for their life changing yoga classes, the company had once started as a small business in 1991 that aimed to help people change their riveting ways.
Whether you're new to the scene of yoga, or have been practicing for years, Yoga Academy offers great deals and memberships that are reasonable in price. For starters, there are introductory packs presented to beginners at $49 or $99. It's an unlimited beginner class for one calendar month, and id ever you're interested to take them up on their membership, then that starts at $169 per month, with discounts if availing for multiple months.
Everything is worth the price when you see how beautiful the facilities are inside. From large yoga rooms and meditation area, to beautiful wood flooring suitable for yoga, peace really is found in this establishment the moment you walk in. Yoga Academy also houses great teachers that would help you attain focus and stability as a new student. They are friendly and are willing to let you on everything you'd want to know.
So, there isn't any reason for you to not start yoga classes with Auckland Yoga Academy as they offer only the best of the best just for you. From the amenities, to the teachers and the packages offered, everything is but one click away. Book your classes now!
Highlights
Life-changing yoga classes
Beautiful facilities
Offers great deals and memberships
Customer Reviews
One customer, Caroline Martin mentioned on Facebook:
"I have been part of the Academy for 2 years and a bit. I found my place here, authentic, honest, powerful and welcoming. Thanks to all the teachers for their expertise, always keen to share it and always there with an open heart and a strong practice!
Thanks Jude & Peter for let us be part of all of this ✨"
2)  Ivy Studio at Mondays – Kingsland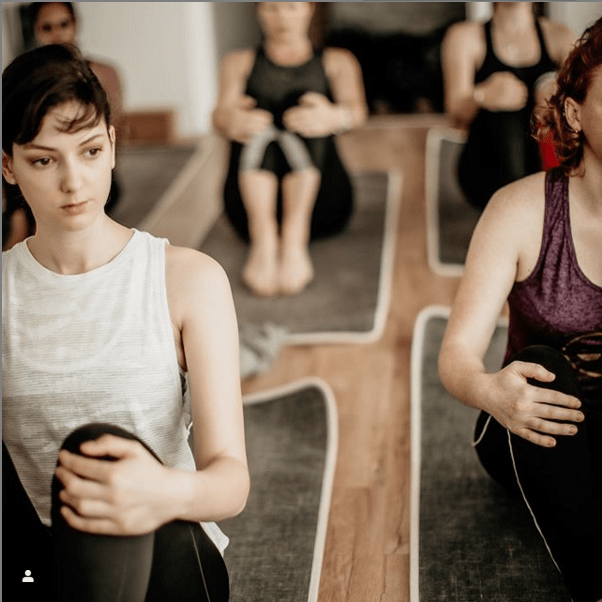 | | |
| --- | --- |
| BEST FOR  | Mindful and Fun Yoga Classes |
| SERVICES | Vinyasa Flow, Restorative/Yin, Ivy Fusion, Relaxation, Sound Journey Meditation, Wing Tsun Martial Arts |
| WEBSITE | https://www.theivystudio.co.nz/ |
| ADDRESS | 503 New North Road Auckland, New Zealand 1021 |
| CONTACT DETAILS | 027 818 0303 |
A small but lovely studio taking inspiration from Bali with plants and decorative cushions, Ivy Studio is located on the upper floor of Monday Cafe and Bar in Kingsland, Auckland.
It's a place to be healthy, restored, and feel peace of mind with legit teachers and Vinyasa and meditation classes. Here you will get to work on your yoga postures in a kind of mindful and fun way that will also challenge your body at the same time.
In addition, there are classes that will teach you to deal with burnout or all sorts of icky situations to incorporate in your daily schedule so you can be calm and remain consistently productive.
After that, cool down and have some breakfast with the gourmet and beautifully presented  whole foods to nourish your body with nutrients and antioxidants toward your health goals.
Highlights
Legit yoga instructors
Mindful and fun classes
Monday Cafe is right below the studio
3)  Om Yoga Studio – Stonefields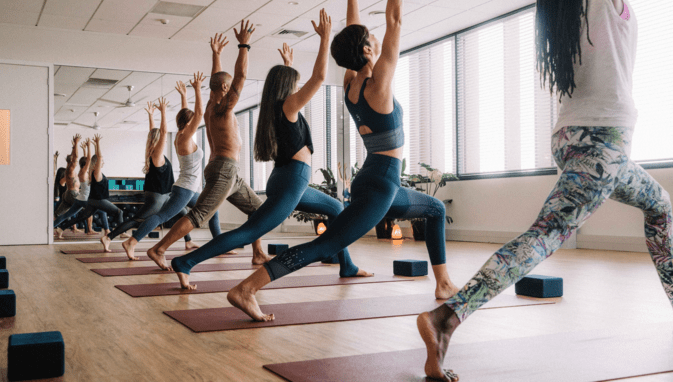 BEST FOR 
High Quality Yoga Sessions
SERVICES
Hatha, Vinyasa, Yin/Yang, Nidra, Beginners and Pregnancy
WEBSITE
https://omyogastudio.co.nz/
ADDRESS

40 Stonefields Avenue Auckland, New Zealand 1072

CONTACT DETAILS
+64 9 212 9579
OPERATING HOURS
Monday to Friday: 6am – 9pm

Saturday and Sunday: 7.30am – 6pm
Work up your body by doing each of the sequences in different styles of yoga as you breathe, move and flow in the spacious room of Om Yoga Studio.
With classes for Hatha, Vinyasa, Yin/Yang, Nidra, Beginners, and Pregnancy, you can improve your balance, core strength, and range of mobility coupled with the inner peace that's attainable as you do those poses, holding them and feeling the stretch and exhaling.
If you'd like to take it a notch higher, go for hot hatha or hot flow (same as Vinyasa class), which has a hotter temperature so you can move better and get a glorious, rewarded feel afterwards.
Teacher courses are available here for those aspiring to teach and help other people find peace and mindfulness through yoga.
And they have a retail store you can check out at their studio, if you need a new mat or exercise gear for your classes.
Highlights
High quality sessions
Offers a range of yoga classes
Have an in-house store
Customer Reviews
One yoga practitioner, Brett Gadenne said on Facebook:
"Awesome studio, amazing teachers. I would definitely recommend this for any level of yoga. The studio has a very warm feel and the staff are absolutely fantastic. We felt very comfortable and is now our favourite studio in Auckland."
4)  The Yoga Pantry – Mt. Eden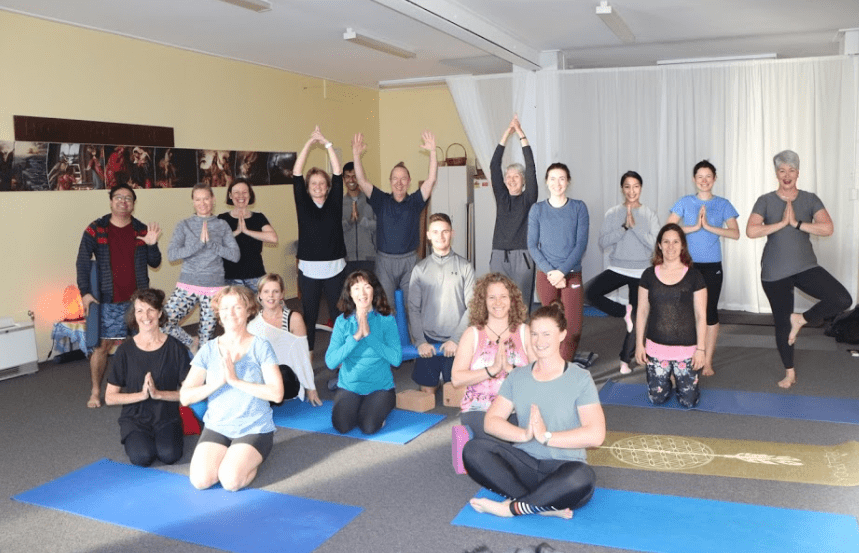 BEST FOR 
Hands-On Yoga Classes
SERVICES
Beginners Course,Beginner Plus/Intermediate, Prenatal Yoga, Kids Yoga, Workshops
WEBSITE
https://www.theyogapantry.com/
ADDRESS
443 Dominion Road, Mount Eden, Auckland 1024, New Zealand
CONTACT DETAILS
021 515798
OPERATING HOURS
Monday: 9.45am – 10.45am, 5.45pm – 9pm

Tuesday: 9.45am – 10.15pm

Wednesday: 5.30pm – 8.30pm

Thursday: 5.45pm – 9pm

Friday: 9.45am – 10.15am, 5.45pm – 7.15pm

Saturday: 9am – 11.30pm

Sunday: 4.15pm – 5.45pm
Whether you're a newbie or advanced in yoga, you will absolutely love the hands-on approach by Natasya and other teachers here. Nothing beats the feeling of having an inviting atmosphere in the studio — the group at the Yoga Pantry has just that.
They will guide you to help you develop your flexibility, strength, and fitness through making yoga a regular part of your lifestyle.
Found in the basement of St Albans Church in Dominion Road, they offer a variety of yoga classes in the likes of yoga asana, yin/yang, beginner and intermediate courses.
And they also have prenatal, kid, and teen courses. They're very fun and help to develop a healthy as well as a positive attitude.
How is it one of the best yoga studios in Auckland? Because your training will be personalised by the teachers so that you will get to improve at your own pace and see progress, ultimately resulting in a leaner, happier, and stronger body.
Highlights
Hands-on approach
Offers both beginner and intermediate classes
Optimistic and supportive atmosphere
Customer Reviews
One customer, Frauke's comment is posted on the Yoga Pantry's website:
"Have been looking around Auckland for a yoga teacher that challenges me but at my own pace. Found an amazing yoga teacher with Natasya and love her classes. She is a great teacher and I always feel rejuvenated, relaxed and tired in a good way after class. Her compassion, enthusiasm and attention creates a relaxed and enjoyable environment in which to learn. Found what I was looking for."
5) Iyoga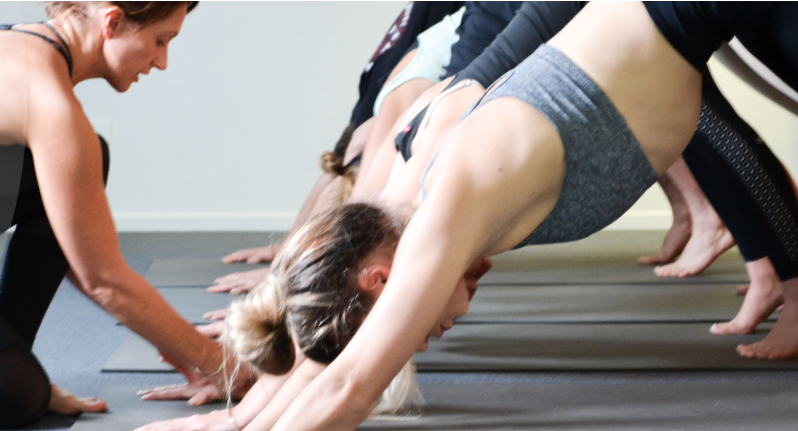 BEST FOR 
Enthusiastic and Helpful Teachers
SERVICES
Iyengar Yoga
WEBSITE
http://www.iyoga.co.nz/
ADDRESS
200 West Coast Road, Glen Eden, Auckland, New Zealand
CONTACT DETAILS
027 5414 810
OPERATING HOURS
Monday to Saturday: 7am – 9pm

Sunday: Closed
Iyoga Studio, located in West Auckland, can help anybody get started with their yoga lifestyle. They've held over 10 000 classes since their creation– with expert teachers and the latest equipment, they have the experience, training, and knowledge that can guide you to transforming your health and wellbeing.
Their teachers are certified Iyengar yogis, with over 20 years of experience. They're motivated by the positive changes that yoga has brought into their lives. They focus on the importance of women's health, as they know that women experience a lot of stresses in their lives.
Realignment practice is also one of their highlights, where postural alignments are done with the help of equipment and props. These will help prevent and rehabilitate injuries while slowing one's aging process.
Highlights
Expert and helpful teachers
Offers Iyengar and realignment yoga
Helps you to manage your stress
Customer Reviews
Michele Ballinger, a customer, commented on Facebook:
"I've been attending classes regularly for 6 months now and honestly love every class and have felt a big shift in my mental and physical wellbeing. Thanks IYoga!"
6)  Kiwi Yoga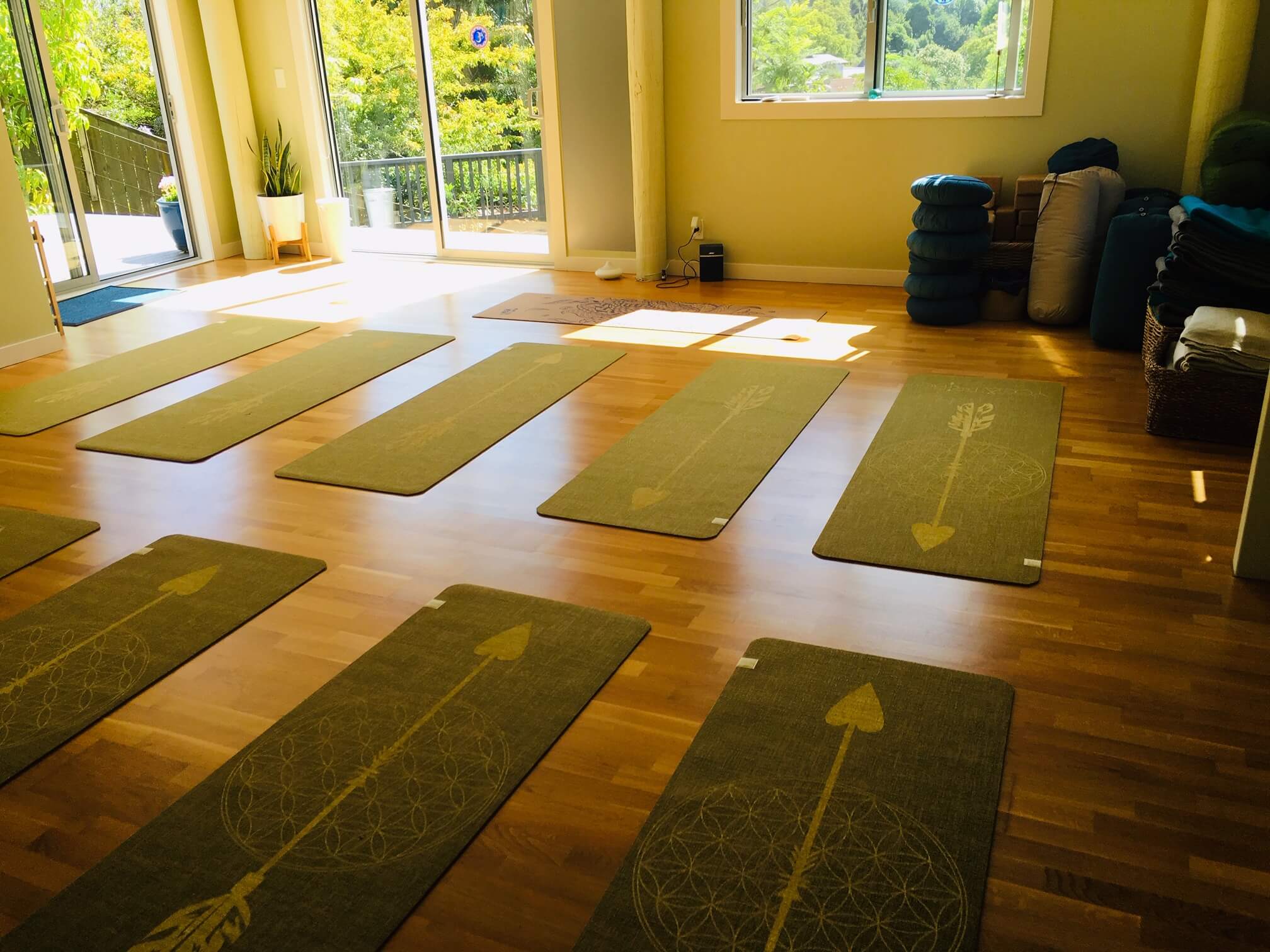 BEST FOR 
Yoga That Leads to Inner Peace
SERVICES
Hatha Yoga
WEBSITE
https://kiwiyoga.co.nz/
ADDRESS
36 Charles Dickens Drive, Howick, Auckland 2014, New Zealand
CONTACT DETAILS
+64 21 356 305
OPERATING HOURS
Monday to Wednesday: 9am – 9pm

Thursday: 9am – 8.30pm

Friday: 9am – 10.30pm

Saturday and Sunday: Closed
Kiwi Yoga's classes are a mix of traditional yoga, restorative yoga, and other influences. The style is more of a Hatha style of yoga. They vary between holding postures and flowing from one to the next, creating a sense a balance in the body and the mind.
All classes are sequenced so all parts of the body are moved, energy is being circulated and paying particular attention to the spine. Because their classes are small, they can focus on their students and guide them towards a deeper sense of wellbeing. The classes are generally divided into three parts: postures, breathing and meditation and guided relaxation.
The principles of yoga are also taught in class, helping students get a bigger picture of living a more mindful life, honouring their bodies and teaching them to steady their mind. Kiwi Yoga's are passionate about sharing Yoga's life-transforming benefits with their students.
Highlights
Can guide you toward a deeper sense of well-being
Hands-on approach
Passionate and highly trained teachers
Customer Reviews
Here's Janine Gawn's review on Google:
I have been attending Nadine's yoga classes for over 10 years now. She is a calm and insightful teacher and classes always leave me feeling relaxed but rejuvenated. I can credit Yoga for helping me to be a calmer person and to cope with life's stresses. I enjoy taking onboard the yoga philosophy that Nadine teaches and putting them into practice in my life. It has also made an enormous difference to my back pain from scoliosis so much so that I rarely need treatment for it now.
7) YMCA Ellerslie
BEST FOR 
Body Flexibility and Power
SERVICES
Group exercise classes, Gym, Facilities Fitness Programmes
WEBSITE
https://www.ymcaauckland.org.nz/find-your-local/ellerslie-recreation-centre/
ADDRESS
46 Michaels Avenue, Ellerslie
CONTACT DETAILS
09 579 4716
[email protected]
OPERATING HOURS

Monday – Thursday: 5.30am – 9.00pm

Saturday & Sunday: 8.00am – 4.00pm

Easter Friday, Christmas Day, Boxing Day, New Years Day & January 2nd:

Closed

ANZAC Day: 12.00pm – 6.00pm

All Other Public Holidays: 8.00am – 4.00pm
YMCA has brought to Auckland one of the best things they can possibly experience. Ellerslie Recreation Centre was established by YMCA to be a one-stop fitness and wellness place not only for you, but for the whole family! They make sure to cater school holiday programmes, fitness regimes, and other exciting exercises to help you get active.
Aside from being known for their gymnastics, members also praise their Panmure and amazing yoga classes. Their take on yoga helps you bring peace not only to your connection with the outside world, but also with your inner self. They help strengthen physical, mental, and spiritual health, increasing the flexibility and power within your body. With Ellerslie, you'll be able to focus on yourself, and spend time improving on all aspects of life.
So if you want to experience their topnotch services, make sure to check out their membership– it includes unlimited group exercise classes, fully equipped & modern gym, and of course, a personalised fitness programme. It starts at $9.95 for youth 9 years plus, $16.95 per week for Community (students and seniors), and $16.95 per week for adults. If you don't want to be tied down to monthly fees, YMCA Ellerslie also offers weekly memberships and freedom memberships for a fraction of the monthly price.
Highlights
Fully Equipped & Modern Gym
Personalised Fitness Programme
8)  Yoga Sanctuary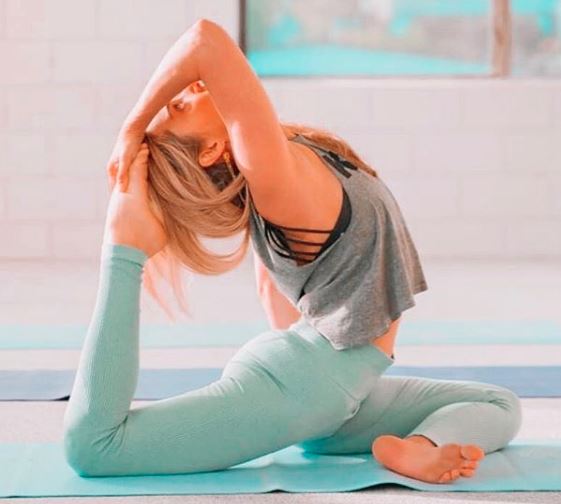 | | |
| --- | --- |
| BEST FOR  | Consistent and Savvy Yoga Practice |
| SERVICES | Vinyasa Yoga, Yin Yoga, Restorative Yoga |
| WEBSITE | https://yogasanctuary.co.nz/ |
| ADDRESS | First, Floor, Suite 5/1 Montrose Terrace, Mairangi Bay, Auckland 0630, New Zealand |
| CONTACT DETAILS | +64 21 488 613 |
| OPERATING HOURS | Monday to Sunday: 9am – 8.15pm |
One of the most established and continually evolving yoga studios in Auckland, Yoga Sanctuary boasts savvy, reliability, consistency and above all quality.
Yoga Sanctuary is powered by strong, inspiring women: they are mamas, businesswomen, and lovers of all things natural, healthy and real. They are spiritual, industry leaders, students and yogis.
They offer three classes: vinyasa yoga, yin yoga, and restorative yoga. They also have yoga retreats, yoga teacher training, and workshops.
Highlights
Knowledgeable and experienced yoginis
Offers vinyasa yoga, yin yoga, and restorative yoga
Customer Reviews
One customer, Stu Larsen commented on Google Reviews:
"Such an amazing space and location. Lots of parking options, props for all and I have really enjoyed the teachers too – consistent styles, but all very unique! Highly recommend."
9) Studio Red Yoga – Auckland CBD
| | |
| --- | --- |
| BEST FOR  | Seasoned Yoga Teachers |
| SERVICES | Hot Yoga, Open Vinyasa, Vinyasa,Yin/Yang, Yin, Yin Yang Nidra, Yin Nidra, Meditation |
| WEBSITE | https://studioredyoga.com/ |
| ADDRESS | City Works Depot, 90 Wellesley Street, Shed 15.5, Auckland 1010, New Zealand |
| CONTACT DETAILS | 021 474 633 |
Rejuvenate your mind and body at the Studio Red Yoga where elegant wooden walls, padded floors, soft surrounding light, and relaxing beats await you.
Red Fusion yoga, Yin/Yang, Vinyasa, and Yin Nidra classes are offered. They work on your flexibility and balance, moving with your breath and focusing on your alignment with the body.
It's located in Auckland CBD and even has a vegan cafe next to it for the perfect relaxation and retreat experience. And they have a team of great teachers that will lead you to a place of a serene present moment through meditation and exercises.
For the best yoga studios in Auckland, you won't go wrong with this one. They also offer beautifully soothing teas in their store that you will love!
Highlights
Great yoga studio
Offers a range of yoga styles and classes
Excellent, experienced yoga teachers
Customer Reviews
Callan Rose, a yoga practitioner, wrote on Google Reviews:
"Such an incredible studio, and fantastic teachers. Went in tentative about committing to a one hour class, but have since signed up for a month (which I expect will be renewed indefinitely) and have scheduled in a class every day possible. Absolutely love it. AND there's a delicious raw (predominantly) vegan cafe next door! Perfection."
10) North Shore Iyengar Yoga Centre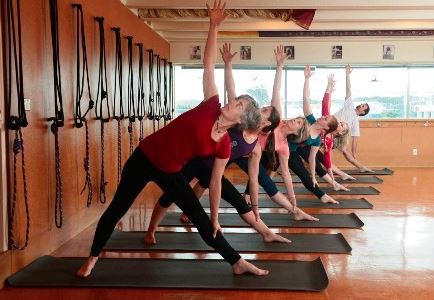 BEST FOR 
Relaxed, Friendly and Intimate Yoga Studio
SERVICES
Iyengar Yoga
WEBSITE
http://northshoreyoga.co.nz/
ADDRESS
Level 1, 34 Barrys Point Road, Takapuna, Auckland (Above Kathmandu), New Zealand
CONTACT DETAILS
021 362 454
OPERATING HOURS
Monday: 9.15am – 1pm | 5.15am – 9pm

Tuesday: 9.15am – 11am | 5.15am – 9pm

Wednesday: 9.15am – 1.15pm | 5.30pm – 9pm

Thursday: 6am – 11.15am | 5.15pm – 9pm

Friday: 9am – 11.15am

Saturday and Sunday: 9am – 1pm
North Shore Yoga was opened in May 1996 after Joy saw a need for a full-time Iyengar Yoga School on the North Shore. Joy has been involved with Iyengar Yoga since 1984 when her own back problem brought her to yoga and found that the Iyengar Yoga system was the best thing for structurally realigning skeletal and muscular problems.
To this day, they provide a relaxed, friendly and intimate environment with fully Certified and experienced Iyengar Yoga teachers. They use props (bolsters, blocks, blankets, straps) where necessary to ensure students are correctly positioned and to minimise the potential for injury so often neglected by other styles of yoga.
Highlights
Fully certified and experienced yoga teachers
Use special props to ensure correct positioning
Relaxed and friendly environment
Customer Reviews
Here's Tracey Edwards' comment on Facebook:
"The teachers are lovely- you walk in to class- anxious, sore… & you go home ' floating '. I ' hand on heart ' recommend North Shore lyengar yoga centre."
11) Breathe Hot Yoga
In order to live a long and healthy life, eating healthy food is not enough. We must strengthen our bodies physically, and as much as possible, stay fit. We ourselves are the only ones who will suffer if we do not keep our body in check.
Going to the gym can be a little bit embarrassing, especially if you are a first timer. If you're feeling a bit shy, you can find yourself a place where you can exercise comfortably, and be guided the right way.
Breathe Yoga knows what you're feeling. They know you want to look and feel amazing, so they have put together the most effective classes. You can improve your flexibility and increase your core strength, all while you're reducing your stress. Their friendly team will help bring out the best in you, so don't be afraid– start working those calories out!
Highlights
Introductory Offer for those Interested
Multiple Membership Plans
Customer Reviews
Here are some reviews left by satisfied clients:
"Best hot yoga studio I have ever come across. Great instructors & range of classes, great space, friendly people & easy parking."
"What a great place to be 'YOU,' and get your daily dose of exercise (Yoga/Pilates) in. All the instructors are fab and Anita and Johnny (owners) have made a really top-class space for us to enjoy. If it's your first time, you can borrow mats and towels, there are changing facilities and showers, water fountains and electrolyte drinks to purchase, too. There are a variety of classes and times – check online using the 'MINDBODY' app for phones and just rock on up. Get ready to sweat and work hard!!"
12) Mahina Mahai – Pregnancy Yoga West Auckland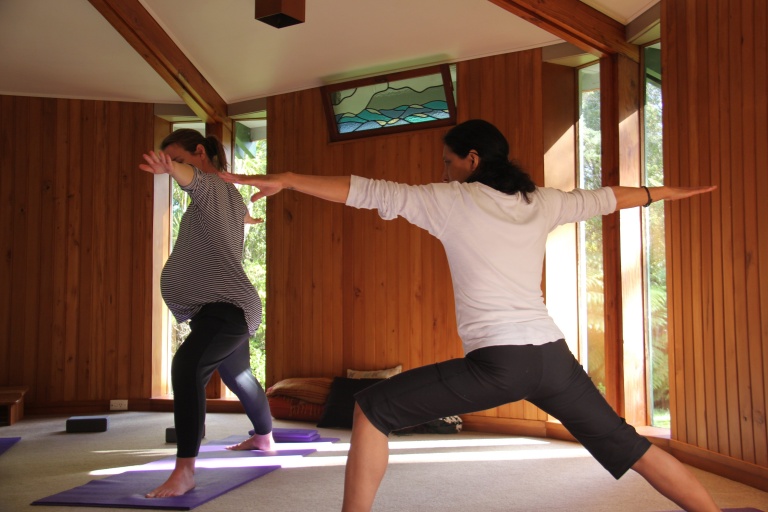 BEST FOR 
Pregnancy Yoga
SERVICES
Pregnancy Yoga and Developmental Baby Massage
WEBSITE
https://mahinamahai.co.nz/
ADDRESS
Waitakere Community Resource Centre, 8 Ratanui Street, Henderson, Auckland 0612, New Zealand
CONTACT DETAILS
+64 9 817 8079
OPERATING HOURS
Wednesday: 5.45pm – 7pm | 7.15pm – 8.30pm

Thursday: 6am – 11.15am | 5.15pm – 9pm
This 12 week Mahina Mahai Pregnancy Yoga and Childbirth Preparation Course will help soon-to-be mothers prepare physically and mentally for your new journey ahead.
Body awareness, in relation to promoting optimal fetal positioning, is the main ingredient throughout the pregnancy yoga course. It will teach students the proper position of the pelvis so they can create stability, comfort, and space for the baby, as well as, having an easier pregnancy and birth.
Highlights
Promotes an easier pregnancy and birth
Teaches proper positioning for soon-to-be mums
Creates stability, comfort and space for the baby
Customer Reviews
Chantal, one customer, wrote a review which is posted on the Mahina Mahai website:
"Hey Petra. I really enjoyed the 12 week yoga course and not only did it give me that time to connect and relax with baby once a week but I feel it mentally and physically prepared me for labor. I feel excited and confident now to go through labor. The workshop with my husband has placed both of us at rest as to what his role can be to support me. Thank you for everything."
13)  MIN Yoga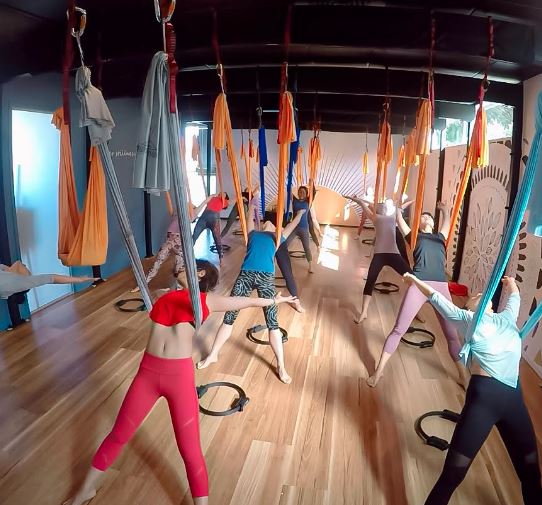 BEST FOR 
Fun and Energetic Yoga Classes
SERVICES
Aerial Yoga, Suspended Fitness, Yin, Hatha, Vinyasa Flow, Ashtanga, Pilates, Reformers, Prenatal and Postnatal Yoga
WEBSITE
https://www.nzminyoga.com/studio
ADDRESS

MIN Yoga, 7C Orbit Drive, Rosedale, Auckland, New Zealand

CONTACT DETAILS
020 4172 2546
OPERATING HOURS
Monday to Thursday: 9am – 8pm

Friday: 9am – 7pm

Saturday: 9.30am – 4pm

Sunday: Closed
MIN Yoga is a Yoga-Pilates studio in Auckland, located in Rosedale. They offer fun and energetic classes 6 days a week, with the exclusive AntiGravity Aerial Yoga class being very popular.
Aerial Yoga, Suspended Fitness, Yin, Hatha, Vinyasa Flow, Ashtanga, Pilates, Reformers, Prenatal and Postnatal Yoga are all available at MIN Yoga.
Since 2016, MIN Yoga has brought the practice of yoga into the lives of thousands of community members across Auckland. In 2018, they moved into a new world-class yoga studio which was designed by the owner of MIN Yoga. 2019, MIN Yoga is one of 4 studios of the year by NZ Exercise Industry Awards.
Highlights
Fun and lively sessions
Offers a broad range of yoga classes
Won as Studio of the Year by NZ Exercise Industry Awards
Customer Reviews
Tingting Guo commented on Google Reviews:
"I have to say they have the best yoga class! Amazing instructor, very professional, I'm having such a fabulous experience here."
14)  Yoga In Life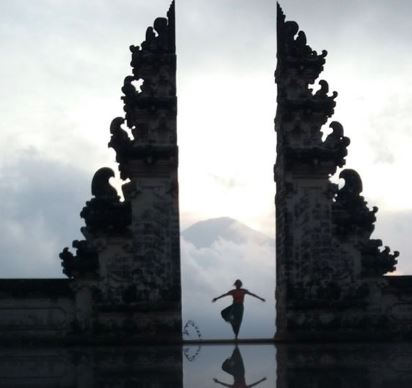 BEST FOR 
Sincere and Intuitive Yoga Teacher
SERVICES
Hatha, Raja, Karma, Jnana, Mantra and Bhakti Yoga
WEBSITE
http://www.yogainlife.co.nz/
ADDRESS

289 Konini Road, Titirangi (off the Scenic Drive), Auckland, New Zealand
(white house at end of driveway)

CONTACT DETAILS
02 1172 6348
OPERATING HOURS
Monday: 5.30pm – 7pm

Tuesday: 9am – 8pm

Wednesday: 6 – 7.30pm

Thursday: 9am – 8pm

Friday to Sunday: Closed
Yogasarita is the director of Yoga in Life, Auckland, New Zealand and a sincere intuitive yoga teacher with more than 10 years of experience. From youth, Yogasarita has explored a number of spiritual traditions culminating in certified yoga training in NZ, Australia, and India.
At Yoga in Life, Yogasarita teaches classical integral yoga that is firmly based in yogic tradition and adapted to suit the needs of contemporary living. It includes Hatha, Raja, Karma, Jnana, Mantra and Bhakti Yoga as well as other branches and presents them in a package that is unified but also flexible enough to be applied according to individual needs. It is a systematic, step-by-step approach to yoga, based on safety, common sense and integration of all aspects of our personality.
Practices are presented in a safe and exclusive environment where students are encouraged to have their own unique experience. Studio classes, workshops, conferences and a more intense exploration in Yogic Studies or Teacher Training courses are available in various locations throughout the world.
Highlights
Sincere and intuitive yogi
Teaches classic yoga for the modern lifestyle
Safe and exclusive environment
15)  Kanuka Yoga Space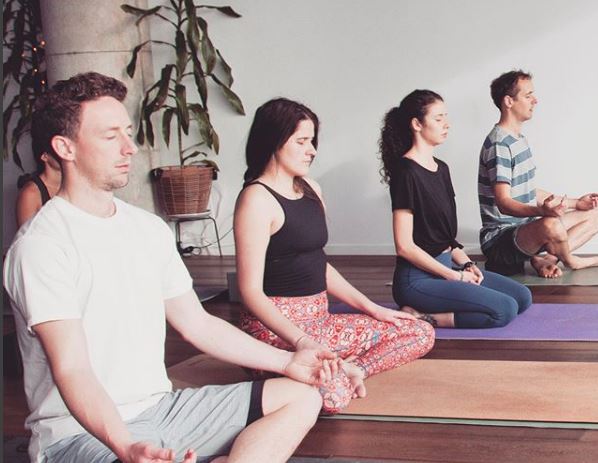 BEST FOR 
Family Yoga
SERVICES
Power Flow, Slow Flow, Restore, Prenatal Yoga and Yin
WEBSITE
https://www.kanukayoga.co.nz/
ADDRESS
102C Hobsonville Road, Hobsonville, Auckland 0618, New Zealand
CONTACT DETAILS

027 6KANUKA

OPERATING HOURS
Wednesday and Sunday: 9.30am – 6.45pm

Monday: 9.30am – 8pm

Tuesday: 6.30am – 8.30pm

Thursday: 6.30am – 8pm

Friday: 9.30am – 12pm

Saturday: 8am – 10.30am
Kanuka Yoga Space brings a boutique yoga experience to the suburbs. This yoga studio is tucked in the rapidly developing Hobsonville area, just off the Northwestern Motorway, convenient to those on the North Shore or West Auckland.
The space is bright and airy with industrial, bohemian, luxurious vibes. They offer 25+ classes a week suitable for the whole family. The Power flow and Slow flow classes are influenced by vinyasa and hatha, and their popular Restore classes blend restorative, yin, and yoga nidra into an hour long class.
There is a weekly prenatal yoga class, kids yoga, and specialised workshops and series like Foundations of Flow. For those who have moved further out of Auckland to slow down, this space is perfect for you to find your breath, movement, and mindfulness.
Highlights
Suitable for the whole family
Classes consisting of a mix of different styles
Also offers prenatal and kids yoga
Customer Reviews
One of their students, Shan Shan Ou wrote on Facebook:
"Instructors are very friendly. They try to assist and make things easy for their students. Each instructor has his/her own teaching style and focus. Students can choose whichever style of yoga that is suitable to them. The studio is clean, bright and calm. I recommend anyone to try."
16)  District Fitness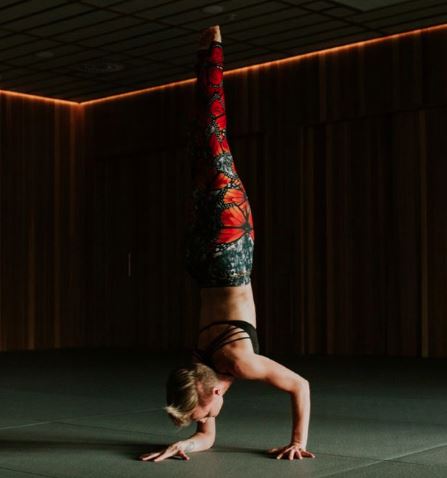 | | |
| --- | --- |
| BEST FOR  | Intense Workout and Yoga |
| SERVICES | Interval Training, Boxing Conditioning, Cycling Barre and Yoga |
| WEBSITE | https://www.districtfitness.co.nz/ |
| ADDRESS | 12-26 Swanson Lane (Inside JustWorkout) Auckland City, New Zealand |
| CONTACT DETAILS | |
District Fitness offers the ultimate training programme to provide you with the best results in the quickest time. The District programmes include Interval Training, Boxing Conditioning, Cycling Barre and Yoga.
At a District Fitness programmed class, you will experience amazing instructors and limited spaces in each class for individualised support and correct technique. Flexible membership plans allow you to plan your workouts around your routine.
Yoga-wise, they offer Yoga Flow, Yoga Yin, and Yoga Relax and Flow at 45 minutes each.
Highlights
Intensive training and workout
Talented instructors
Personalised approach
Customer Reviews
A certain customer, Pearl Van Sioux left a comment on Facebook:
"It's easy to love District. The trainers are knowledgeable and motivating, facilities are great and the variety of workouts on offer is fantastic! The only gym that's managed to get me to consistently turn up and sweat it out all the while having heaps of fun 😊"
17)  Flourish Yoga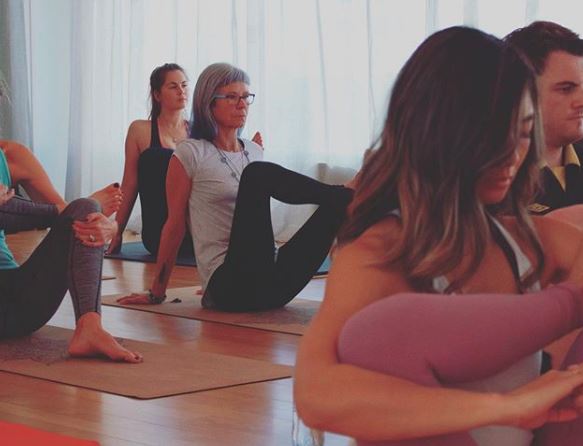 BEST FOR 
Hatha Yoga & Meditation
SERVICES
Beginners Yoga, Hatha Yoga, Hatha Flow, Yin Yoga, Restorative Yoga, Pregnancy Yoga, Postnatal Yoga and Online Yoga
WEBSITE
https://www.flourishyoga.co.nz/
ADDRESS
1st Floor, 5 Huron Street, Takapuna, Auckland, New Zealand
CONTACT DETAILS
020 4190 9350
OPERATING HOURS
Monday: 9am – 8.30pm

Tuesday: 6.30am – 8.30pm

Wednesday: 8am – 8.30pm

Thursday: 6.30am – 7.30pm

Friday: 9am – 7.30pm

Saturday: 8am – 12.30pm

Sunday: 8am – 7.30pm
Specialising in Hatha Yoga & Meditation, each class in Flourish Yoga's light and airy boutique studio will be a peaceful retreat from the hustle and bustle of everyday life.
If you're new to Flourish Yoga, you can join for 8 days of unlimited yoga for $25. Unlimited yoga for a month is also available at $99.
They also provide beautiful mats & blocks made by Valka Yoga, NZ made bolsters by All Senses, plus blankets, straps & organic cotton eyebags made by The LAB. All equipment is provided for you to use, but you are welcome to bring your own mat if you wish.
Highlights
Specialises in Hatha Yoga & Meditation
Provides beautiful mats and blocks for your use
Unlimited yoga is priced at $99/month
Customer Reviews
Rachael Allen, a yoga practitioner, wrote on Facebook:
"What a gorgeous studio in Takapuna!
I was greeted by the lovely owner Emma and taken through a 75 minute session.
I would highly recommend this studio I like how you can show up 10-15 minutes early to unwind and settle into your mat or make a cup of tea. Thanks Enma look forward to more classes."
18) MoveArt Pilates Studio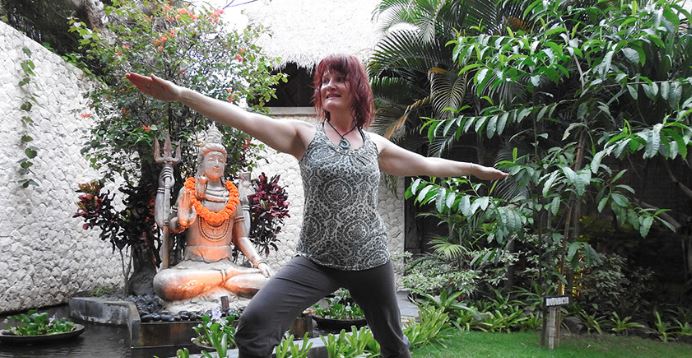 BEST FOR 
Conveniently Located Yoga Studio
SERVICES
Pilates, Yoga and Slings Myofascial Training
WEBSITE
http://www.moveart.me/
ADDRESS
47 Queens Road, Panmure, Auckland 1072, New Zealand
CONTACT DETAILS
+64 21 613 516
OPERATING HOURS
Monday: 8.30am – 7.30pm

Tuesday: 7.30am – 7.30pm

Wednesday: 8am – 7.30pm

Thursday: 8.30am – 3.30pm

Friday: 8am – 4.30pm

Saturday: 8am – 4pm

Sunday: 11am – 1pm
MoveArt Pilates Studio is a boutique creative space located in the space within Align Yourself Studio, 47 Queens Road in the heart of the south-eastern evolving township of Panmure, Auckland. They offer Pilates, Yoga and Slings Myofascial Training™ along with other movement practices.
You can book into small group semi-private studio guided and equipment classes along with specialised private training all with professionally trained instructors.
Before or after class, you can also enjoy the many authentic places to eat, shop, walk around the Panmure Basin or climb and experience the vast vista of Auckland from Mt Wellington.
Highlights
Expert and caring yogis
Offers Pilates and Yoga as well as Slings Myofascial Training
Conveniently located
Customer Reviews
Here's Sophia Ale commenting on Facebook:
"MoveArt has a passionate, knowledgeable and dedicated owner/operator dedicated to helping people achieve results or simply move with greater ease.
:)"
19)  Pure Yoga – North Shore

| | |
| --- | --- |
| BEST FOR  | Training for a Positive and Balanced Mindset |
| SERVICES | Cleansing Techniques, Postures/Asana, Breath-Work and Specific Pranayama, Meditation, Yoga Nidra and Yogic Lifestyle Integration |
| WEBSITE | https://www.pureyoga.nz/ |
| ADDRESS | 23 Gilberd Place, Torbay, Auckland, New Zealand |
| CONTACT DETAILS | +64 21 055 4642 |
Pure Yoga is a boutique yoga studio nestled next to the ocean at Long Bay on the North Shore, Auckland. Pure Yoga aims to support people in their personal exploration of yoga from those looking for natural methods to assist healing, to, tools to de-stress and unwind from a busy day or to transform their mental patterns and unlock their potential.
Grounded in a traditional yogic lineage Pure yoga draws on the full spectrum of practices such as cleansing techniques, postures/ asana, breath-work and specific pranayama, meditation, yoga nidra and yogic lifestyle integration. Over the years Pure Yoga has developed yoga curriculum for teachers training programs, taught in academic and specialized settings as-well as run yoga retreats and intensives. With over twenty years immersed in practice and lifestyle integration Pure yoga continues to connect back to the Bihar yogic lineage regularly to fine tune the ability to bring ancient wisdom to the modern world.
Highlights
Natural healing methods
Experienced and dedicated yogi
Great for removing toxic emotions and mindset
Customer Reviews
On Facebook, one yoga practitioner, Jennifer Tunnicliffe wrote:
"I have been attending classes and workshops with Pragydahara for a few months, and value the quality of presence, the settings, and the authenticity of the teaching. I am learning about traditional yoga and deepening my spiritual practise."
20) Herne Bay Iyengar Yoga Centre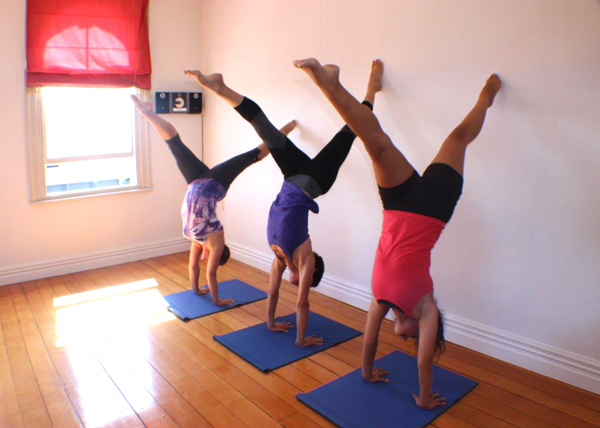 BEST FOR 
Certified and Friendly Yoga Teachers
SERVICES
Iyengar Yoga
WEBSITE
http://yogahernebay.co.nz/
ADDRESS
230c Jervois Road, Herne Bay, Auckland 1147, New Zealand
CONTACT DETAILS
+64 9 376 5477

+64 21 895 988
Herne Bay Iyengar Yoga Centre is conveniently situated on Jervios Road, Herne Bay in Central Auckland. Melodie Batchelor Founder, Director and Certified Senior Iyengar Yoga Teacher established the Centre in 1997.
Their friendly yoga teachers are highly trained, Iyengar Yoga Certified, who are dedicated to the teachings and practice of B.K.S. Iyengar.
Yoga classes are open to all levels for 7 days a week, all year round!
Highlights
Iyengar Yoga certified teachers
Dedicated and friendly demeanour
Customer Reviews
Wendy Pack, a long-time yoga student, said on Facebook:
"I've been practicing here for 20 + years and highly recommend – the teachers are knowledgeable and understanding and the space is light and warm."
21) YMCA Auckland City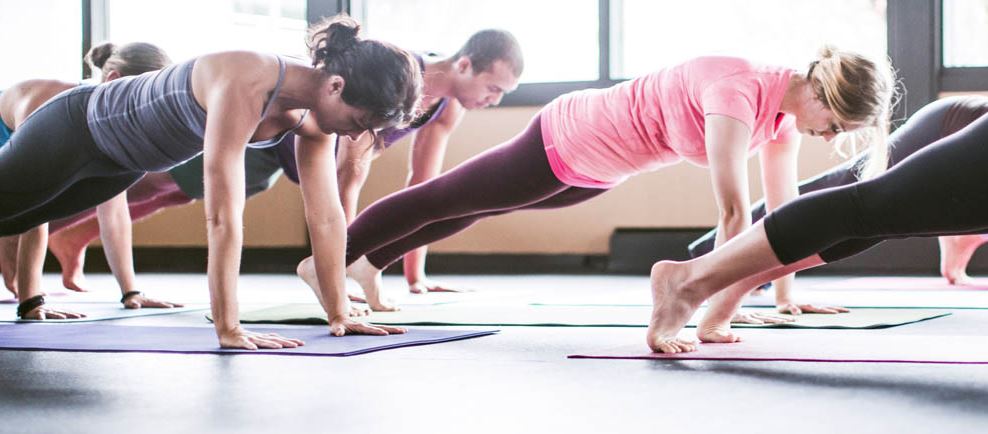 | | |
| --- | --- |
| BEST FOR  | Relaxed Group Yoga Classes |
| SERVICES | Fitness, Personal Training, Boot Camps, Group Fitness Classes, Spin Classes, Zumba Classes, Pilates Classes, Yoga Classes, Step Classes, Boxing Classes, Aqua Energy Classes, Tai Chi Classes and lots more |
| WEBSITE | https://www.ymcaauckland.org.nz/find-your-local/auckland-city-fitness/ |
| ADDRESS | 149 Greys Avenue, Auckland CBD, New Zealand |
| CONTACT DETAILS | 0800 548 031 |
| OPERATING HOURS | Monday – Thursday: 5.30am – 9:00pm |
YMCA Auckland City has been central and influential in the fitness community for over 55 years. Their vision is to build STRONG kids, families and communities by encouraging health and wellbeing.
From kids to seniors, there are activities and programmes here to help people meet, socialise and be supported. Taking a Yoga or Tai Chi class at YMCA Auckland City helps you develop your strength and flexibility, while also enjoying a relaxed experience, by focusing on breath control.
Highlights
Supportive and relaxed environment
Great for maintaining a healthy lifestyle
Established over 55 years ago
Customer Reviews
A customer, Andy Masson wrote on Google Reviews:
"Fitness centre has all the gym facilities you are likely to need, lots of different classes (from yoga to boxing) with really friendly and helpful staff."
22)  SOUL Centre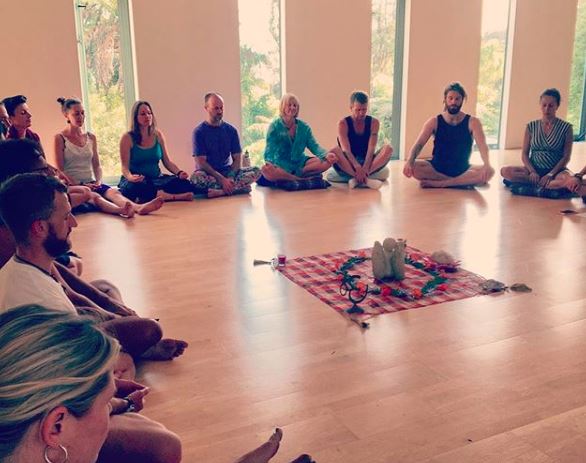 BEST FOR 
Tranquil and Nurturing Yoga Practice
SERVICES
Yoga, Chi Kung, Feldenkrias, Somatics
WEBSITE
https://soulcentre.co.nz/
ADDRESS
18 Huia Road, Titirangi, Auckland 0604, New Zealand
CONTACT DETAILS
+64 9 817 3051
OPERATING HOURS
Monday to Friday: 9am – 9pm

Saturday and Sunday: 8am – 6pm
SOUL—centre of the body and mind is a retreat on the edge of the native rainforest of the Waitakere Ranges just 20 minutes from the city of Auckland on the tranquil isles of New Zealand. Located in the mountain village of Titirangi (meaning "the fringe of heaven"), SOUL is dedicated to providing a space for yoga lovers of tranquility, nurture and expansion.
SOUL—centre of the body and mind is New Zealand's ONLY dedicated space for somatic and kinesthetic education and research.
Weekly yoga classes, weekend workshops, day retreats and a wide range of personalised treatments and packages that complement their international programs, trainings and retreats.
Highlights
Tranquil and reinvigorating location
Offers a wide range of personalised packages
Customer Reviews
Beverley Brown, one of the yoga student, said on Facebook:
"Fantastic Center _i just feel the peace the minute I walk in the door.Willa you are amazing
:)"
23)  SALA studio

BEST FOR 
Dynamic Style Yoga
SERVICES
Dynamic Yoga, HIIT, Kettlebells, HIIT Pilates, Yogasana, CORE, RESIST, Yin Yoga, SOUND
WEBSITE
https://sala.studio/
ADDRESS
Level 1/56 Brown Street, Ponsonby, Auckland 1021, New Zealand
CONTACT DETAILS
+64 20 4130 7304
OPERATING HOURS
Monday and Wednesday: 6am – 8pm

Tuesday, Thursday and Friday: 6am – 7pm

Saturday: 7am – 10am

Sunday: 7am – 6pm
SALA is located in the heart of Ponsonby in a refurbished factory, the perfect home for the gym that combines fitness and minimalist style.
SALA is more than just sweating, it was born from the owners' desire to create impactful experiences, community and healthy habits. They believe that working out should never feel like a chore, so they designed a gym with a diverse timetable and contract free-drop in classes taught by expert trainers.
They have over 30 classes a week to choose from, including Yin Yoga, Yogasana, and Dynamic Yoga.
Highlights
Specialises in Dynamic Yoga
Expert and passionate trainers
Offers Yin Yoga, Yogasana and Dynamic Yoga
24) Onehunga War Memorial Pool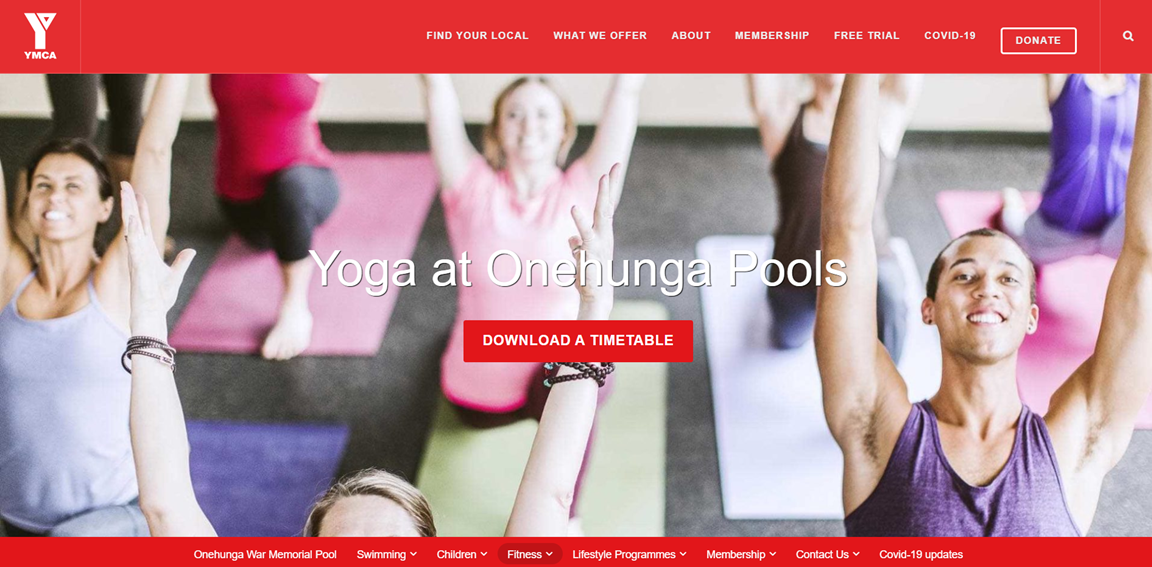 Onehunga War Memorial is one of the best locations for recreational activities and exercises, fit not only for the young but also for the elderly. Located near the park where most people are, it offers multiple facilities like swimming pools, gyms, and rooms for classes like pilates, boxing, and of course, yoga.
Yoga with Onehunga is simply the best you can get in the city. It's free for all YMCA members and only at $10 for casual class participation for non-members.
Your yoga experience matters, so YMCA has only the most passionate and skilled yoga instructors to guide you through your journey of wellness. You may opt for a simple and relaxing yoga session to help you strengthen your mental health, or do a class that involves bettering your body towards overall good health. Either way, your instructor will help you achieve the best results from continuous practice.
Highlights
Fully-equipped facilities
Spacious rooms
25)  Lauren Godfrey Meditation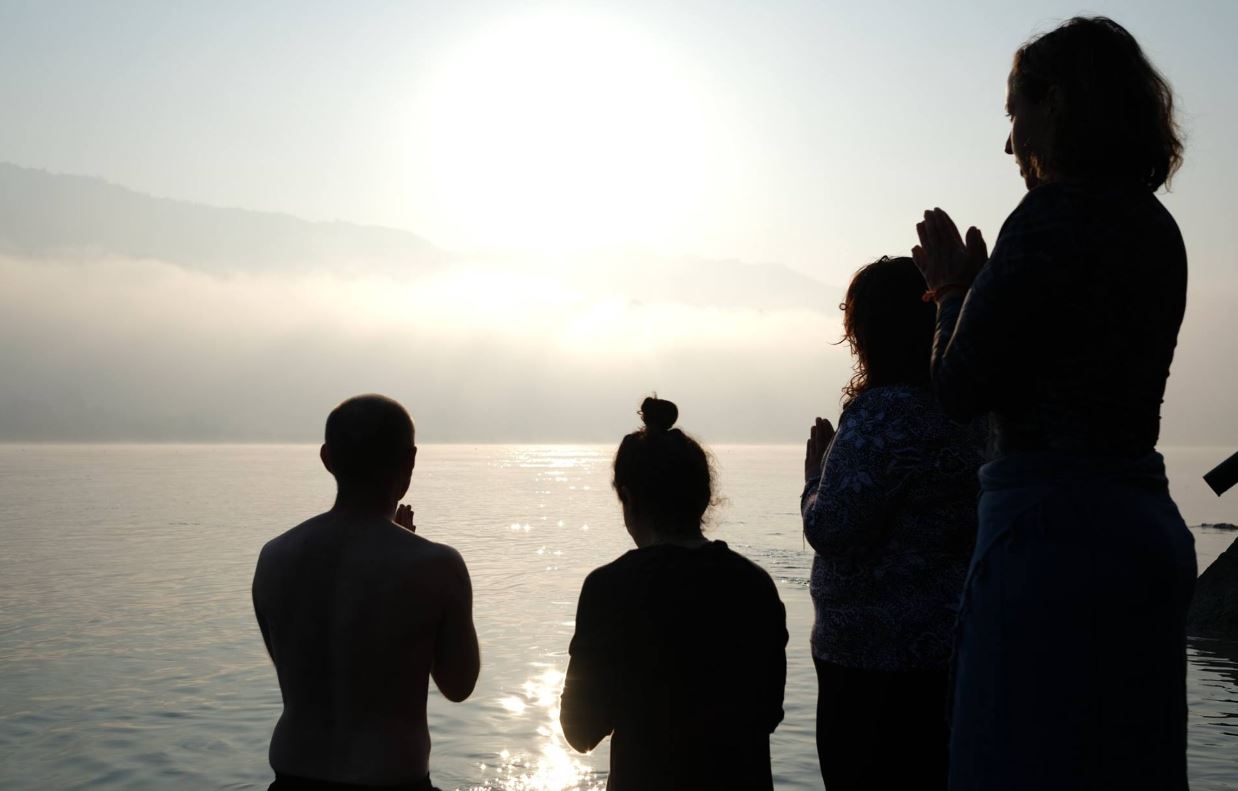 BEST FOR 
Stress-Releasing Meditation
SERVICES
Beginner and Advanced Meditation Courses
WEBSITE
https://www.laurengodfrey.com/
ADDRESS
45 Millais Street, Grey Lynn, Auckland 1021, New Zealand
CONTACT DETAILS
+64 27 710 0108
OPERATING HOURS
Wednesday and Sunday: 10am – 5pm

Monday: 10am – 8.30pm

Tuesday: 10am – 7.30pm

Thursday: 8am – 8pm

Friday: 10am – 8pm

Saturday: 10am – 5pm
Lauren Godfrey helps Kiwis reduce stress and increase happiness levels by teaching Vedic Meditation, one of the world's oldest and most effective forms of meditation. Vedic Meditation is a well-tested, natural and easy technique best for those who would like to take a break from their busy lifestyle. It can be practiced for twenty minutes, twice a day, while sitting comfortably in your favorite chair, with the eyes closed.
If you'd like to try out Vedic Meditation, intro classes are available here: https://www.laurengodfrey.com/beginner-learn-to-meditate
Highlights
Teaches Vedic Meditation
Best for unwinding from a busy lifestyle
Customer Reviews
Monique Barry, one student, mentioned on Facebook:
"Lauren has been the most supportive knowledgeable teacher in my meditation journey. I love her and love my practice even more it has transformed my life!"
26)  Dean Wickenden Acupuncture & Yoga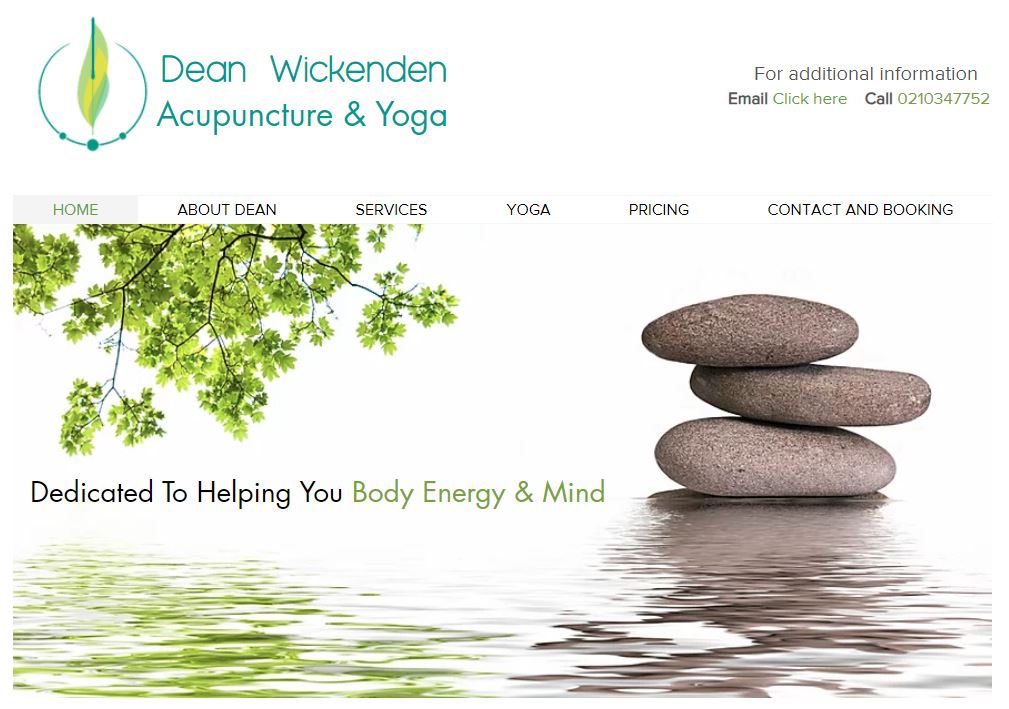 | | |
| --- | --- |
| BEST FOR  | Traditional and Holistic Approach to Yoga |
| SERVICES | Yantra Yoga, Yin Yoga, Hatha Yoga, Yoga Therapy, One to One Yoga and Yoga Classes, and Acupuncture |
| WEBSITE | https://www.acupuncture.yoga/ |
| ADDRESS | Kawai Purapura Retreat Center, 14 Mills Lane, Albany, Auckland, New Zealand |
| CONTACT DETAILS | 02 1034 7752 |
Dean Wickenden acupuncture and yoga is dedicated to helping you be at your best. Relaxed, less stress and tension and to be pain-free. So you can have greater vitality, inner balance, and mental clarity. Treatment plans are tailor-made to the individual and may include acupuncture, massage, herbal medicine, moxabustion, cupping, myofascial release, diet therapy, qigong and yoga therapy. Dean also teaches weekly yoga classes.
As well as being a skilled therapist, Dean is also a professional Yoga teacher with more than 20 years of yoga experience. Dean has travelled and studied with renowned yoga and qi gong masters in the Indian, Tibetan and Chinese traditions, he has a diploma in both hatha yoga and yantra yoga the Tibetan yoga of movement. Dean is particularly interested in the system of Tibetan yoga called yantra yoga and is currently the only authorized teacher in New Zealand, being authorized to teach by his main teacher the Tibetan Dzogchen master Chogyal Namkhai Norbu.
Dean has a traditional approach to teaching yoga not only focusing on physical aspects of yoga but incorporates the energy and mind. It is his view that for yoga to be yoga there must be these three aspects of body, energy and mind. Yoga is not about being super flexible and should be adaptable, so any one can practice, young or old, flexible or inflexible. Dean has a special interest in yoga for health and how it relates to the various traditional healing system. He offers yoga therapy and often combines this in his treatment plans.
Highlights
Highly experienced yogi
Offers yoga classes and acupuncture services
Traditional approach to teaching yoga
Customer Reviews
Here's a snippet from the Facebook comment of Alison Zimmermann:
"I also attend Yoga Nidra class taught by Dean, and have found the emphasis on correct breathing and relaxation very beneficial to my overall healing process. Thank you, Dean, for setting me back onto the path of wellbeing. Much appreciated!"
27)  Blissful Existence Yoga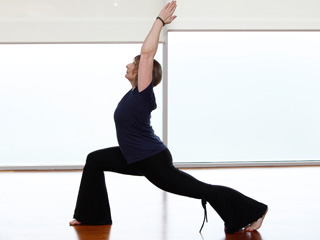 BEST FOR 
Balanced Yoga Programmes
SERVICES
Beginner's, General, Pre-Natal, Parent & Baby, Sunrise Flow, Over 50's and Gym Style Yoga
WEBSITE
https://www.balancedenergy.co.nz/be-studio/studio-teachers/
ADDRESS
Redwood Retreat, 1 The Redwoods, 24 Ferry Road, Arkles Bay, Whangaparaoa, Auckland 0932, New Zealand
CONTACT DETAILS
+ 64 (0)9 428 2932
OPERATING HOURS
Tuesday: 9am – 5pm

Wednesday to Friday: 9am – 7pm

Monday, Saturday and Sunday: Closed
Blissful Existence Yoga teaches Yoga with a balanced approach, using carefully selected course programmes for beginners, intermediate or advanced students.
What they offer is NOT JUST an exercise class, this is a real Yoga class taught by a properly trained and accredited teacher of Yoga with 25 years of personal experience in all aspects of Yoga. They include plenty of mindfulness, relaxation and breathing in my carefully designed class programmes to deliver a truly balancing effect on your general well being.
Classes Blissful Existence yoga are taught by Catherine Opie who is a fully qualified and internationally accredited teacher with 20 years of personal experience in Yoga practices. Classes available include beginner's, general, pre-natal, parent & baby, sunrise flow, over 50's and gym style Yoga. Private classes can also be booked.
Highlights
Fully qualified and accredited yoga instructor
Offers carefully selected programmes
Support you toward a balanced general well-being
28)  Sweat Yoga – Newmarket

BEST FOR 
Intensive Yoga and Pilates
SERVICES
Hot, Vinyasa, Yin and a more intensive Pilates
WEBSITE
http://www.sweatyoga.co.nz/
ADDRESS
12 Morgan Street, Newmarket, Auckland 1023, New Zealand
CONTACT DETAILS
(09) 2830659
(027) 5353171

[email protected]
Fancy a more yang or intense type of yoga exercise? Then Sweat Yoga is for you. It is conducted in a warmer temperature that makes you a more competent practitioner and helps to control or lessen your body weight.
Sweating helps to cleanse, detox, and allows you to feel sharper after training. Because you feel cool afterwards, stress can be less likely to affect you.
This challenging yet fun yoga studio offers three yogic styles: hot, vinyasa, and yin, plus one intensive alternate of Pilates. That will push you to your limit and since the effort is great, the rewards you reap will also be multiplied.
Heating the room to 38 degrees, Sweat Hot lets you do a 90 minute set of exercise where you can work on your alignment and presence of mind.
On the other hand, with the Vinyasa, the room is heated to a milder 32 degrees where you time your breathing rhythmically while going from one posture to another.
Highlights
Offers intense and sweat-effecting yoga and Pilates
Hot yoga helps to control or reduce your body weight
Customer Reviews
One customer, Jelena Vucina-Grzesiak comments on Facebook:
"Amazing teachers and great community the best workouts for body mind and soul."
29) Transformational Yoga®, New Zealand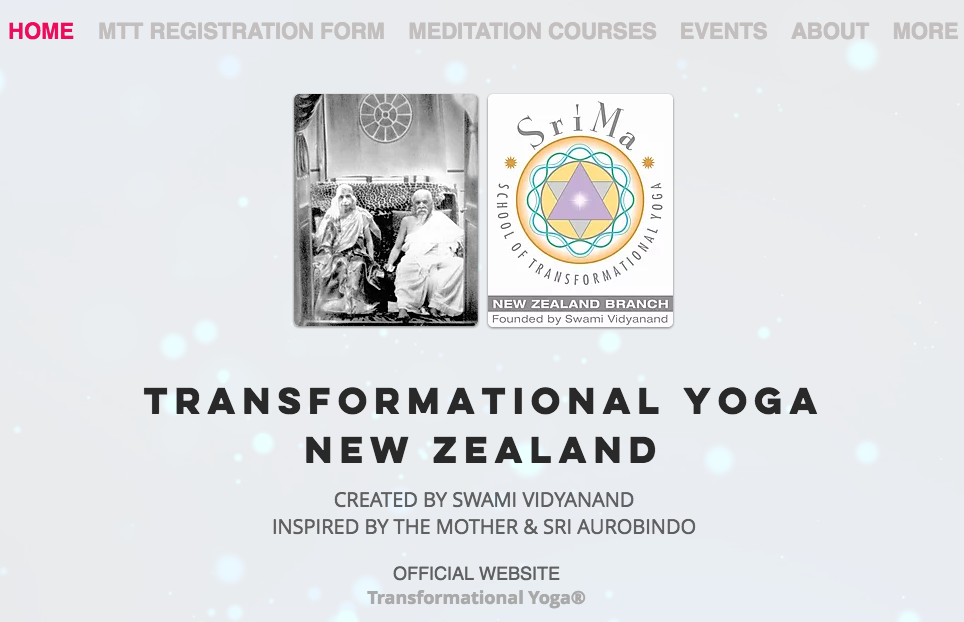 | | |
| --- | --- |
| BEST FOR  | True Transformational Yoga |
| SERVICES | Asanas, Chakras, Mantras, and different meditation techniques |
| WEBSITE | https://www.transformationalyoga.co.nz/ |
| ADDRESS | 4B Northall Road, New Lynn, Auckland 0600, New Zealand |
| CONTACT DETAILS | +64-211593141 |
| OPERATING HOURS | Monday to Sunday: 6am – 8pm |
Found in Parnell, Auckland, New Zealand, Transformational Yoga is an official branch of the SriMa International School of Transformational Yoga in the country. Providing more than just a workout and your typical yoga, the company prides itself in teaching their clients the true experience of power and potential, while relaxing and finding peace in the world.
Transformational Yoga offers a complete approach not only to the physical well-being of a person, but also to their state of mental, emotional, and spiritual well-being. With a combination of asanas, the chakras, mantras, and different meditation techniques, this type of yoga helps stabilise the mind as you gain more knowledge of yourself and what it is within you deep beyond the surface.
They offer two meditation course: one pro and one for self improvement. The meditation teacher training starts at $1200, with 10 sessions that would not only help you learn about meditation techniques, but also provide a certification of professionalism, combined with active Support and guidance during and after the course. The self meditation course on the other hand, starts at the price of $700 with 6 sessions. It has all the basic teachings and handouts but without the certification of teaching. If you want to know more, click here.
Highlights
Teaches yoga to transform your thoughts, emotions and life
Offers a combination of yoga and meditation techniques
Also provides teacher training
Customer Reviews
Check out the review written by Poonam Yadav on Facebook:
"Amazingly beautiful place to learn Transformational Yoga!! Highly recommendable for Certified Teacher Training! LoveNLight."
30) Hot Yoga Works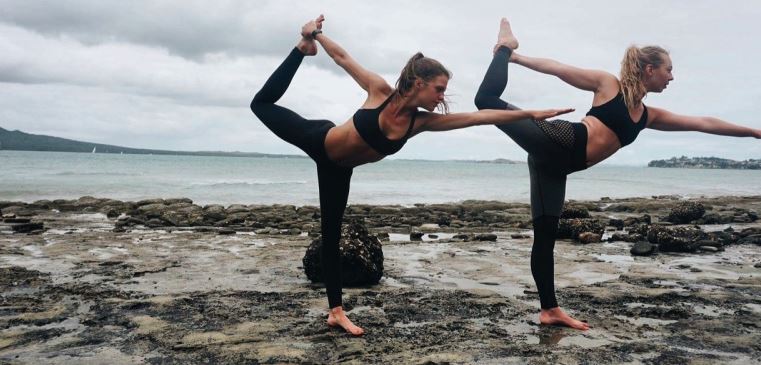 | | |
| --- | --- |
| BEST FOR  | Therapeutic Yoga |
| SERVICES | Hot Yoga, Yin Yoga and Hot HIIT Pilates |
| WEBSITE | http://hotyogaworks.nz/ |
| ADDRESS | 13 Commerce Street, Auckland City 1010, New Zealand |
| CONTACT DETAILS | (09) 308 9642 |
Hot Yoga is a series of twenty-six Hatha Yoga postures and two Pranayama breathing techniques designed to provide a challenging, invigorating, rejuvenating and effective yoga experience. It is designed as a therapeutic yoga series to help people recover from injury and their body gets back to its natural range of motion.
Their purpose-built studio has a sophisticated temperature-controlled heating system to keep the room at 40oC, with fresh air circulation and is set at a consistent heat to give students the best possible workout.
Hot Yoga Works' classes run 7 days a week, all day. They're conveniently located only two minutes from the Britomart Transport Centre, in the heart of Auckland City. They have two studios in one location providing the perfect conditions and facilities for practicing Hot Yoga, Yin Yoga and Hot HIIT Pilates, a complete workout for the mind and body.
Highlights
Provides a challenging yet invigorating yoga experience
Teaches a variety of styles
Open 7 days in the week
Customer Reviews
Carla Rotondo, one yoga practitioner, wrote a helpful review on Google:
"Going to Hotyogaworks at Britomart is what you call a treat. A treat for the mind, body, spirit and for your sanity. I absolutely love going and love the Yoga …. great teachers, great environment and lovely supportive vibe. This place is everything you need to set you on the way to a more peaceful and healthy existence XXX Hot Yoga really does Work X."
31)  KCore Pilates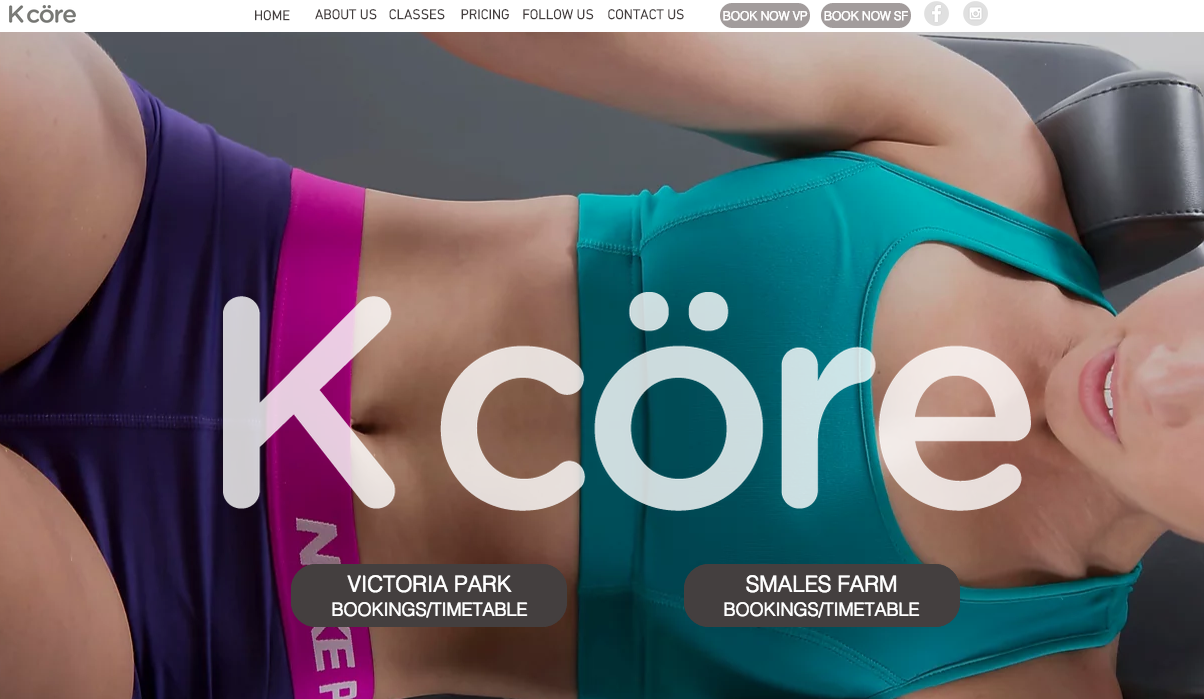 BEST FOR 
Strength and Flexibility
SERVICES
K cöre Dynamic Pilates
WEBSITE
http://www.kcorepilates.co.nz/
ADDRESS
B:Hive, 72  Taharoto Road, Takapuna, Auckland, New Zealand
CONTACT DETAILS
+64 21 528 431
OPERATING HOURS
Monday to Friday: 6am – 8pm

Saturday: 8am – 12pm

Sunday: 9am – 12pm
KCore Pilates offers their clients a new way to strengthen both the mind and the body. The method that they make use in their classes is scientifically enhanced, which makes for the best results even after only one session.
To put it simply, the style of yoga they offer focuses mostly in toning the body. They aim to help their clients better the body's balance, coordination, and flexibility without sacrificing general fitness.
Age doesn't matter at KCore Pilates. Nor does gender, because KCore makes sure that every willing participant is accommodated. You may choose between their different classes and level of difficulty to get the best of your payment.
Highlights
Provides you the best results in one session
Focuses in strength and flexibility exercises
Accommodating, highly skilled trainers
Customer Reviews
Rosa Josephine said on Facebook:
"Have fallen in love with Kcore!! So challenging but kind to my body
🙂 The instructors are AMAZING!! Cant wait to become stronger with the help of Kcore."
---
And that's it for our best yoga studios in Auckland. You now know where to go when you want to practise your yoga for body, mind, and soul wellbeing.
Any questions or suggestions regarding the topic we have today? Kindly drop us a line through the comments section and we'll sort you out or answer your questions.
Aside from doing yoga to improve your cardio, do you go for a run too? They are actually great complements with each other if you're an athlete. Thus, we invite you to read our best treadmills in New Zealand for your home gym.