Our 5 Picks for Free Credit Cards in NZ
More often than not, credit cards are expensive with their interests and fees. If you need an affordable card, you're just in time, as we've gathered free credit cards in NZ here.
Not all free credit cards are the same as these have different rates, rewards, and limitations. How do you know then which card is most suitable for your needs?
To ensure you pick the right card, we'll walk you through the basics of choosing a free credit card. However, you can skip this part to go directly to our main list.
Later, we'll be presenting to you a list of free credit cards in NZ. So, let's start!
What to Look for in a Free Credit Card
As opposed to other credit cards, a free credit card doesn't require you to pay an annual fee. It has a low-interest rate and can have some benefits or rewards or none at all.
It's therefore ideal for those who are cutting down on their purchase expenses, or those are struggling to repay their balances each month.
Below are what you have to look for in a free credit card, so that you'll know which one best fits your needs:
1. Purpose
Except for the zero annual fees, free credit cards differ from each other in their rates and benefits. And so, it helps to know what your purpose is for having the card.
Do you simply want to buy something with less interest? Do you want to earn cashback as you spend? Or maybe accumulate Airpoints to use for your next holiday trip?
Answering these questions will point you in the right direction of what card you should have.
2. Low Interest
Most fee-free credit cards have low-interest rates, typically around 12 to 13% p.a. These are great picks if you are using the card for frequent buys.
That said, there are cards that offer high-interest rates like 18% p.a and up. However, these cards usually come with rewards like cashback, discounts, or points.
3. Repayment
You should make it a point to pay above the monthly minimum if you can before the due date. The minimum payment ranges between 2% to 5% of your statement balance.
By repaying your ongoing balance early, you'll not only pay less but also improve your credit score. Not to mention, you'll be qualified for economical interest-free days.
4. Rewards and Bonuses
Rewards and bonuses enable you to make the most of your card. These include Airpoints, cashback, reward points, and discounts.
Depending on the credit card offers, the reward points can be redeemed for merchandise, flights, accommodation, vouchers, discounts, wines or others.
Whereas, cash rewards can be used to pay off your credit balance, saved into your account, or converted into contributions for your KiwiSaver scheme.
5. Special Offers
Special offers are excellent credit card deals you shouldn't miss. They can help max out your savings through deals like zero-interest payments and balance transfer deals.
These promotions usually require you to fulfil certain conditions. For instance, you have to purchase goods from $1000 or more within a certain time.
6. Balance Transfer
With a free credit card, you can benefit from balance transfers. You can find plenty of free cards that offer low or even zero balance transfer rates for 6 months.
As a result, you'll be able to save more compared to using your previous card, since you will pay off your existing balance with the lower interest rate of the new card.
7. Payment Options
With contactless payment, it's less of a hassle to purchase an item in-store.
For example, the Visa payWave lets you simply wave your card on the terminal to pay. Furthermore, there's no need to input the PIN unless the purchases go over $80.
Other options are ApplePay and Google Pay which let you pay through your mobile phone. Talk about secured and fast shopping!
Free Credit Cards in NZ
Now that we've got the basics down, here are the free credit cards in NZ.
1) Kiwibank Zero Visa Credit Card
For Free Credit Card for Everyday Use
With a low-interest rate, the Kiwibank Zero Visa Credit Card is a great card for daily spending and those who find it tough to make their monthly payments.
It has no account fees for individual, joint, and additional cardholders. This means you can pool in extra savings, unlike different credit cards.
Not to mention, this free credit card offers up to 55 interest-free days. However, you would have to completely clear your monthly balance to be able to use it.
Have an existing debt from a non-Kiwibank account? The transfer rate is flattened to 1.99% for 6 months which is a sweet deal.
Though the Kiwibank Zero Visa credit card doesn't have any rewards and bonuses, its low rates and free charges are more than enough.
Pros
No account fee
Low 13.95% interest
Up to 55 interest-free periods on purchases
Sweet 1.99% p.a. balance transfer rate for 6 months
Cons
2) SBS Visa Credit Card
For Cashback Free Credit Card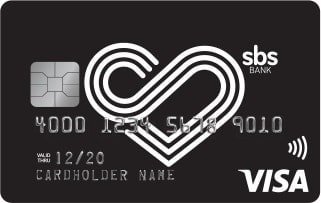 The SBS Visa Credit Card is the only free credit card that doubles as a cashback card. You can earn a $1 cash reward for every $150 spent on eligible purchases.
Whether you're buying in-store or online, this credit card can be used wherever Visa cards are accepted.
Its 18.5% interest is higher than most free or low-rate credit cards. But if you compare this card to other cashback cards, it's significantly lower in terms of interest.
Speaking of, you can qualify for interest-free days for up to 55 days, provided you pay off your entire balance in the month.
Apart from that, you can monitor your spending 24/7 by SBS Bank Internet Banking and mobile app.
Pros
No annual fees
No establishment fee
No additional card fee
Gives cashback rewards
Awarded 5 stars by Canstar for Outstanding Value
55 interest-free days
Cons
18.5% p.a. interest rate
High cash advance rate of 21.5%
3) ASB Visa Light
For Zero-Interest Free Credit Card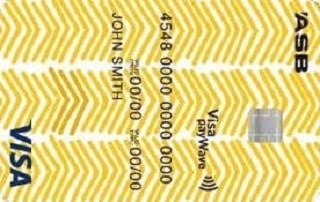 Purchasing a sleek smartphone or home appliance? If so, the ASB Visa Light is the card that you need. It has zero-interest for purchases of $1000 and higher, making it the perfect option for the frequent shopper.
Along with that, this handy light-yellow card has a competitive rate of 13.50% and no account fees.
For those who need additional and joint cards, these also come fee-free. Also, you can capitalise on the zero balance transfer rate for as long as 6 months.
You are only required to pay 3% or $10 of your statement balance every month, whichever is higher. This is already affordable if you're having trouble catching up with repayments.
Pros
No annual account fee
Competitive 13.50% interest rate
0% balance transfer rate for 6 months
0% interest on purchases of $1,000 or more for 6 months
Lots of payment options including Apple and Google Pay
Cons
Expensive cash advance with 22.95% rate
No rewards and perks
4) ANZ Low Rate Visa Card
For Overall Free Credit Card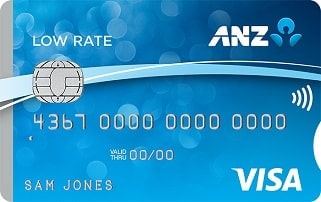 The ANZ Low Rate Visa Card is one of the leading free credit cards in NZ, with an ultra-low 12.90% interest rate. The zero annual fees allow you to save up on card fees.
You can be lavish with your spending and still accumulate no interest for up to 55 days. If you have credit from another card, you can get only 1.99% top-up for transferring it within the first two years.
Not only do you get great savings with this card, but also peace of mind. You are insured with Visa's Zero Liability policy and a fraud-detecting customer service team.
To stay ahead of your monthly payments, you can set up regular payments with the ANZ Low Rate card for your utilities, gym membership, phone bills, or others.
Pros
No annual card fee
Market-leading 12.90% interest rate
Up to 55 days interest-free purchases
1.99% on balances transferred for the first 2 years
Contactless payment
Visa Zero Liability insurance
Cons
19.95% cash advance rate
No rewards or perks
5) The American Express Airpoints Card
For Free Credit Card for Frequent Flyers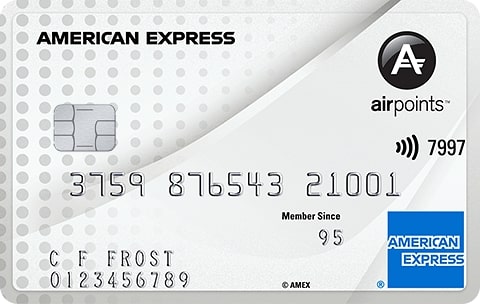 Want to save up on Airpoints for free flights while cutting down your spending? For this, you can apply for an American Express Airpoints Card.
No annual fee has to be paid, including additional cards issued to your account. Interest rate is quite high at 19.95%, but it's completely worth the Airpoints you'll earn.
You'll be awarded 1 Airpoints Dollar per $100 spent. If you're newly applying, you can get bonus 50 Airpoints, provided you spend $750 in the first 3 months.
Along with the 55-day interest-free days, you can avail the zero-interest period for 6 months. By using this card wisely, you can maximise your Airpoints and savings.
And if ever you are stuck with a card issue, their customer assistance crew is ready to assist 24/7. Also, with the online fraud protection guarantee, you are protected against fraudulent transactions made on your card.
Pros
No annual card fee
You can earn Airpoints Dollars
Zero interest for the first 6 months
Interest-free period up to 55 days
50 bonus Airpoints to new cardmembers (T&Cs apply)
24/7 customer assistance
Online Fraud Protection Guarantee
Cons
High interest rate of 19.95% p.a.
21.95% cash advance rate
No balance transfers
And that completes our list of free credit cards in NZ. These credit cards won't cost a lot given the interest-free periods and low-interest rates.
Do you have any questions or comments regarding our list? If you have one, just leave us a comment below, and we'll get right back to you.
Do you have an existing card balance to pay off? If so, you can check out balance transfer credit cards in NZ so you can clear your debt at a lower interest rate.